The Application Process for
Your Next Lease in Orlando
Fill Out the form Below to Schedule a Showing or Request Information About a Rental Property
All Requests for Showings or Information About Rental Properties Must Be Made Using the Form Provided on This Page.
The Application Process Explained
On this page, we outline the renter application process in detail. From scheduling showings to qualifications and documentation, to rules, deadlines, deposits, and fees, everything you need to know about applying for a lease with Authentic Real Estate Team can be found below.
Section by Section
For your convenience, we've organized the application process into 6 easy-to-navigate sections. Feel free to jump to the section most pertinent to your needs!
Scheduling a Showing to View a
Rental Property
All prospect tenants must pre-qualify before scheduling a showing with Authentic Real Estate Team
To pre-qualify, you must submit proof of income to Authentic Real Estate Team before scheduling to view any of our rental properties. This information will be kept privately and will only be used to confirm if prospect tenant is qualified
Proof of income for employees are the last two months of pay stubs, for self-employed last year's tax return, or sometimes we will consider 12 months of bank Statements
If you have a real estate agent representing yourself, all showings must be scheduled with your agent
Important Information Regarding
the Application Process
The application fee is $50 per person, all adults over 18 must apply
Depending on the property you are applying for, there could be an additional HOA application fee that you would pay directly to the HOA
The application fee is non-refundable and used to determine the applicant's qualifications
If application is approved, there is a lease preparation fee of $150 due before the lease is signed
Once a prospect tenant applies, it takes an average of 3 business days for Authentic Real Estate Team to process the application and reach a final decision. However, the approval process may take more or less time depending on various circumstances
In order to expedite your application, applicants must fill out the application accurately and completely, and send all supporting documents as quickly as possible
If supporting documents are not submitted with the application, the applicant will lose his/her lease priority and the next application in line will be processed
If any information is found to be inaccurate or incomplete, the application will not be processed, and applicant will lose his/her place in line
After processing the application, Authentic Real Estate Team will immediately notify applicants of approval or denial
The applicant will have 48 hours from notification to complete all lease requirements in order to secure the property
Tenant must view the property in person or sign an unseen addendum
Property will be delivered in good condition and must be returned in same condition
If any repairs are needed, they must first be approved by Authentic Real Estate Team
No verbal agreement will be acknowledged
We at Authentic Real Estate Team adhere strictly to the Fair Housing Act (FHA)
All personal information acquired by Authentic Real Estate Team will be considered confidential and used by our company only to determine the applicant's qualifications and to ensure the legality of the whole process
Property will not be removed from the market until at least one security deposit is paid in full
If more than one applicant has applied for a property, the applicant with the highest rating may be selected
Keys will be released only after first month rent and deposits have been paid in full and evidence has been provided that utilities are in the tenant's name
First/last month rent and deposits must be paid with money order or cashier's check
All information provided must be accurate and legible
Supporting
Documents
Find below a list of supporting documents that must be submitted along with the application

Applicant's Photo ID & Social Security Card
Colored copy of all applicants' government ID (driver's license, ID card, or passport), and a copy of the Social Security Cards or US visa (may have exception)

Proof of Income
For employees last two months of pay stubs, for self-employed last year's tax return, or sometimes we will consider 12 months of bank statements

Proof of Residency
Copy of your current lease agreement, deed, or mortgage bill
Approval
Criteria
Find below the criteria used to determine application approval
Household gross income must be at least 3x the rent amount
No eviction in the last 7 years
All applicants must have satisfactory criminal records
Satisfactory leasing history or home ownership
At least one applicant must have satisfactory credit rating
Security
Deposits
Find below the criteria used to determine how many deposits will be required
If credit score is 700+, Authentic Real Estate Team will require first month rent + 1 month deposit
If credit score is between 660 and 699, Authentic Real Estate Team will collect first month rent + 2 months deposit
If credit score is below 660, or if there is no credit score, such as for foreigners moving to the US with no credit history, Authentic Real Estate Team will need to collect 1st and last month rent and 2 months deposit
*May change for fully furnished properties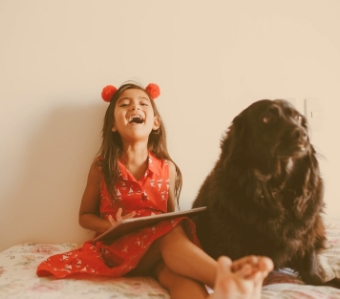 Pet Friendly
Policies
Pets are allowed in some properties
It is highly recommended to check before applying
Applicants must submit pet's photo, age, and weight with the application
An additional pet fee of $400.00 is required ($200 refundable and $200 nonrefundable)
Service animals are accepted but supporting information will be required
Exceptions
We may grant exceptions, but it is not guaranteed
It is highly recommended to ask before applying