Workshop
Florida Real Estate Investments Exhibition
Find Out How People are Investing Successfully in the State of Florida
Learn the right way to invest in the state of Florida and hear exciting success stories. At this event, you'll deepen your understanding of Florida's real estate market and explore investment opportunities in Orlando and Miami—two of the biggest markets in the United States.
Discover why the US, with its robust economy and strong dollar, is attracting more foreign investors than ever. And learn how Florida, in particular—with its warm climate, low cost of living, strong population growth, and the biggest tourism sector in the country—has become the best place in America to make your real estate-investment dreams come true.
WHAT DOES THE WORKSHOP HAVE TO OFFER?

Investment Options
Long-term vs short-term rental properties—their differences, similarities, advantages, and income analysis.

Financing
Types of financing available including national and foreign national loans, conditions, minimum and maximum amount to finance, necessary documents, terms of loans, and payoff.

Foreign Money Transfer
How to send money to the United States to buy a property, where to send it, what money will arrive at the destination, and how to open a bank account to receive the money.

Expenses
What are the expenses that a Florida property has, like HOA, CDD, and Property Tax.

Management
The administration of your short- or long-term rental property, expenses, access to movement of earnings and expenses online, calendar and personal use of the property by the owner.

Titleship
Difference in buying a property as an individual or a legal entity, what is the minimum age to buy a property and how many people can be included in the deed.

Citizenship
Does buying a property in the United States guarantee citizenship, and how can I become legal in the United States by investing in real estate?

Relationship
The seller, buyer, broker, lender, and how these parties interact throughout the process.

Title Company
Role and responsibilities of a Title Company in the US.

Purchase Process
Prequalification for financing, property selection, purchase agreement, Earnest money deposit, sending documents for financing, property inspection and closing.
GET TO KNOW OUR SPEAKERS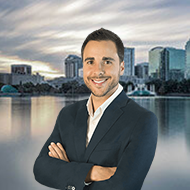 TIAGO FERREIRA
Tiago Ferreira, founder and broker of Authentic Real Estate Team, is a Platinum Key Agent for Lennar Homes, which is the largest builder in the United States. He holds a Business Entrepreneurship and Marketing degree from the University of Massachusetts Dartmouth, in addition to a range of course certifications from Keller Williams Realty.
Tiago has also received a number of awards from his previous brokerage team, La Rosa Realty, which ranks in the top 75 largest brokerages in the United States.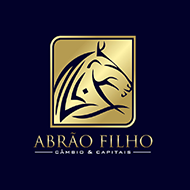 ABRÃO FILHO
Abrão Filho is one of the most important foreign exchange-transfer companies in Brazil and has been operating in this market for more than 40 years. Headquartered in São Paulo, works with international bank transfers among more than 60 countries.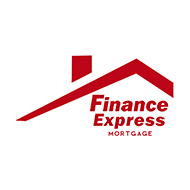 FINANCE EXPRESS
Finance Express is a residential and commercial financing company, specialized in foreign currency. Operates in the United States, encompassing the whole state of Florida. The company has more than 10 years of experience with great knowledge in the market.
WHY INVEST IN FLORIDA?
Florida receives the most foreign investment in real estate in the United States, and with good reason. With the country's third largest economy, the state offers not only economic stability and prosperity, but also security, good climate, quality of life and more.
Florida has pristine beaches, low cost of living, no state income tax, and the most famous theme parks in the world. Not to mention that in the last years Florida has well surpassed the average growth in state Gross Domestic Product (GDP).
WHY AUTHENTIC REAL ESTATE TEAM?
Security, trust, experience and honesty are indispensable qualities in choosing a real estate agency to facilitate your transaction. Here at Authentic Real Estate Team, you will find all these qualities and more. We offer step-by-step advice on the whole process of buying or selling.
At Authentic Real Estate Team, we work with the best resources and technology in the real estate market in order to assure our customers a fast, safe, and smooth transaction. Our job is to help you close the best deals according to your circumstances and needs.
At Authentic Real Estate Team, we speak your language and offer the best agents in the industry providing exclusive services just for you. It's no wonder that Authentic Real Estate Team is currently one of the leading real estate agencies dedicated to the international market in Orlando and the State of Florida.
With the services and benefits offered exclusively by Authentic Real Estate Team, we are recognized as a model to be followed by partners and agencies around the world, in addition to having many success stories and satisfied customers. Count on us to make your real estate investment dreams come true.
DATE FOR OUR NEXT WORKSHOP COMING SOON