Champions Gate Fl Homes for Sale: Champions Gate Real Estate

Sorry we are experiencing system issues. Please try again.

Orlando Homes For Sale Clients Testimonials
A Property in Champions Gate Fl is Right for You!
You're on the hunt for a new house, condo, or investment property to raise a family, vacation and host guests. Consider Champions Gate Fl homes for sale! You probably have a list of requirements for your new residence that goes something like this:
Safe and secure
Centrally located near international airports
Fun area full of entertainment possibilities
Vibrant, energetic community with a high quality of life
Good investment property
Great schools, and educational and extracurricular activities for students and children
Affordable prices that are within your budgeted reach
A knowledgable and helpful real estate agency to help you navigate the decision process
Now, you might be thinking that you'll have to compromise on at least one or two of these items. No one neighbourhood could possibly provide all of these things, right?
Wrong.
Because Champions Gate Fl homes for sale have it all. No compromises needed. When you consider Champions Gate Fl homes for sale, you get everything on your checklist plus so much more!
Read on to find out just how perfect a Champions Gate property would be for your living, vacationing and home investment dreams.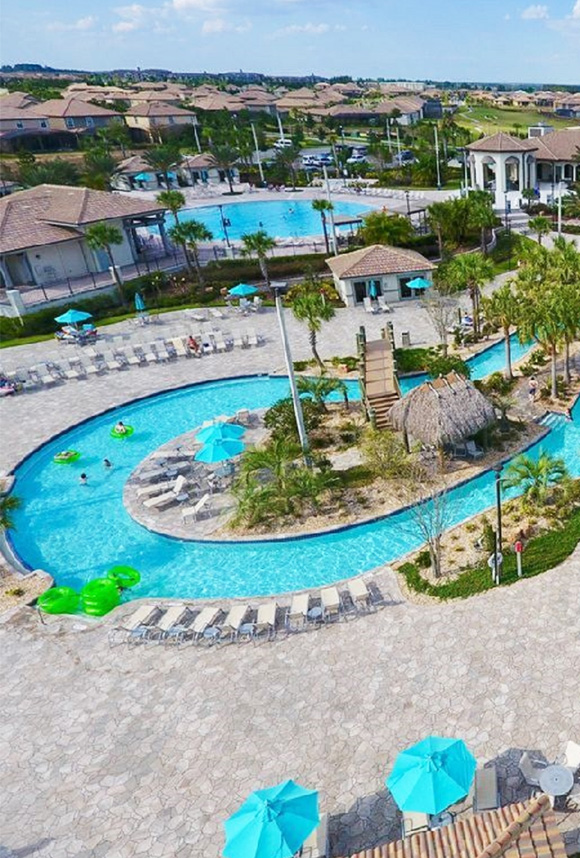 Champions Gate Fl Homes for Sale—Hidden Gems in the Orlando Region
Currently, there are over 1500 Champions Gate Fl homes for sale being offered at the best value for money. As the area grows in popularity, more and more people move to this community for its luxury appeal. According to data collected by unitedstateszipcodes.org, the population is steadily on the rise. Today, it stands at approximately 19,000 people.
Champions Gate is one of Orlando's most popular, well-known communities. It is located conveniently smack dab in the centre of the grand Davenport suburb. Though a relatively large area, Davenport is known for its numerous bustling and vibrant communities which each offer their own unique Florida living flair.
With all it has to offer, Champions Gate is the heart and soul of these communities.
The Perks of Buying Champions Gate Fl Homes for Sale
The Champions Gate area can be likened to Celebration, another master-plan community located in the county of Kissimmee, Florida. While it is often compared to Celebration, it has numerous benefits that make it an ideal location for potential home buyers, renters and vacationers.
The two communities share similarities, however, Champions Gate Fl homes for sale do present one main advantage over Celebration homes.
Some buyers are interested in Celebration properties for their Disney proximity and appeal. This community is, in fact, located very close to Walt Disney World which adds to its charm. Unfortunately, Celebration doesn't allow for short-term rentals of any kind. That's right—none. This means that once a property is purchased in Celebration, it can never be rented out on short-term contract bases.
Homes in Celebration can only be rented for the long-term which limits home owners looking to get a higher return on their property investment. Additionally, this also restricts the community's population as only residents can live in Celebration.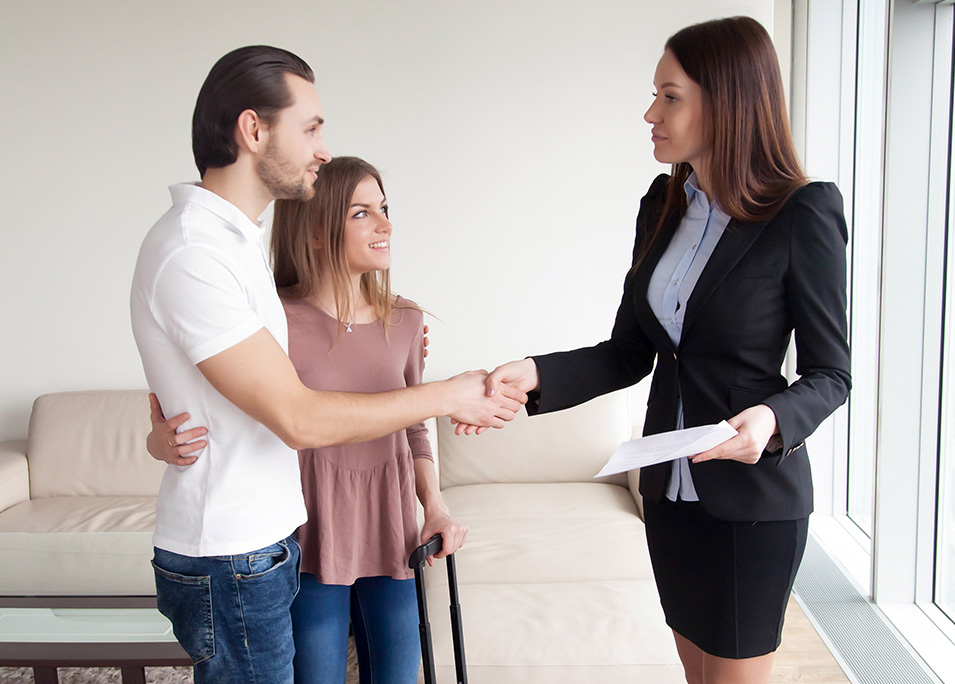 Rent Out Your Champions Gate Property for Major $$$
Quite oppositely, Champions Gate welcomes rentals of all kinds. Short-term and long-term rentals are allowed. This stunning, rapidly-growing community allows for temporary rental contracts which provide you with the highest return on your investment as a savvy property owner. This is great news for tourists and property owners alike! Champions Gate hosts some of the 60 million vacationers that visit Walt Disney World and Universal Studios annually. According to the TEA/AECOM Theme Index and Museum Index report, both Walt Disney World and Universal Studios top the list of the 25 most visited amusement and theme parks year after year.
Put simply, the Champions Gate new development offers unbeatable perks. The option to use your property investment how you see fit is one of them. Built just seven years ago in 2013, this community is home to the most advanced and contemporary architecture and absolute state-of-the-art facilities and amenities. Renters and vacationers alike prefer the newest, best, and freshest properties available. This guarantees that, should you choose to rent out your property, you can achieve a high occupancy rate. In Champions Gate, the average rate is approximately 60 to 80%!
For these reasons, Champions Gate is the undeniable and indisputable paradise of vacation homes. It goes without saying that both Celebration and Champions Gate have a lot in common—they are both communities where everybody wants to be. However, if you're looking to cross everything off of your "home-buying list," we strongly recommend that you consider the many masterpiece Champions Gate Fl homes for sale.
New Homes in Champions Gate Florida are Amazingly Affordable
Though Champions Gate in Florida's heart center is an extremely impressive and beloved community dazzling to all who visit, it is relatively inexpensive. Celebration, on the other hand, almost exclusively offers homes in the highest price ranges which excludes many interested buyers.
Affordability at no compromise to quality is a given for Champions Gate homes for sale. Prices in this cherished community are simply unbeatable. What's more is that these properties are all extremely new. Most are only four to seven years old.
Champions gate houses for sale are developed from the most state-of-the-art architecture that boasts both modern and classical influences. Each residence thrills home owners with top-of-the-line appliances and out-of-this-world community amenities.
Many properties even feature their own spacious and luxurious pool and jacuzzi. You will find that every home in the Champions Gate Resort section of the community comes with its own private pool. These homes can be rented for short-term periods, allowing you to delight guest family after guest family and keep them coming back.
Champions Gate land itself is both buyer and investor friendly as it is quite economical in comparison to other residential areas in Orlando.
This multi-dimensional community is a wonderful place to be. It continues to maintain its reputation as an affordable, short-term rental friendly area.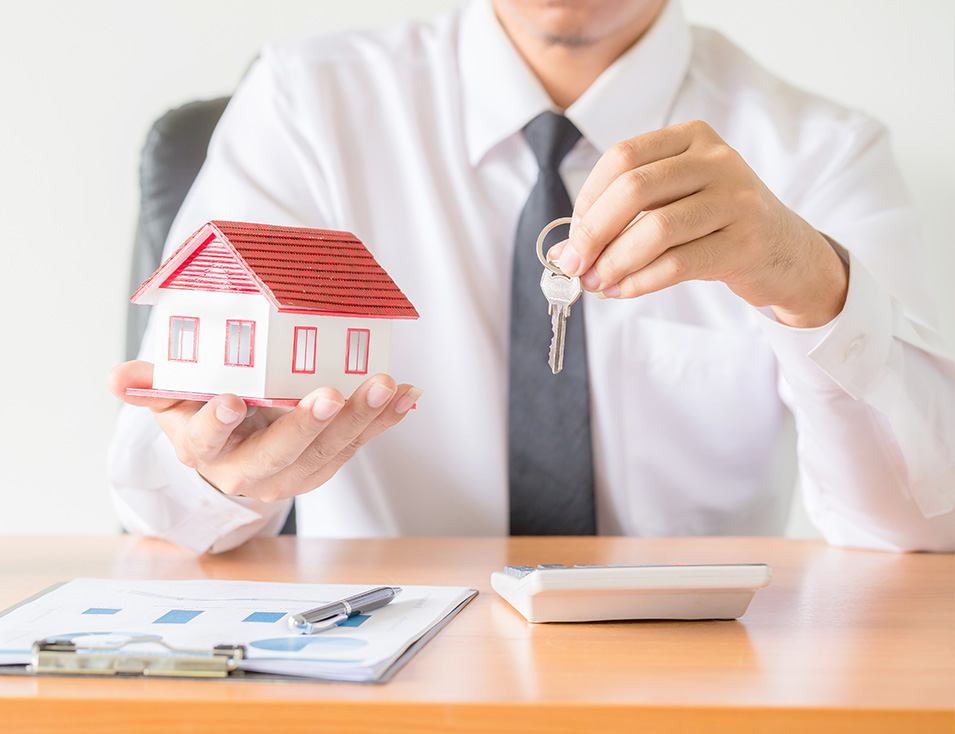 Champions Gate Offers an Unbeatable Location Ideal for All!
Need to get somewhere in a hurry? Do you fly frequently, commute often, or are you just someone who loves to travel? Want to give your guests and renters the most convenient travel experience? Champions Gate's convenient Orlando location makes all of this easy. Get to your destination in no time.
But trust us…you'll want to stay a while!
Get a Beach Lifestyle with a Champions Gate Home
Champions Gate boasts easy beach and coastal access, proximity to two national parks and an international airport just a stone's throw away.
This beautiful, new Orlando community is located just off of I4 (Interstate 4) which runs East to West connecting Tampa, Orlando and Daytona Beach. Head east for an hour and what do you find? Tampa Bay, Clearwater Beach and the pristine, sparkling and crystalline waters of the Gulf of Mexico. Drive west for an hour and you'll reach Daytona Beach which borders the untameable Atlantic Ocean.
Both of Florida's coasts are reachable in just under an hour from your new home in Champions Gate, Florida. Amazing beach days with your children and family await you. Splash in the waves, build sandcastles, surf, sail and watch the sun sink down behind the water's horizon. Beach living is something that most can only dream of. But owners of Champions Gate homes don't have to dream.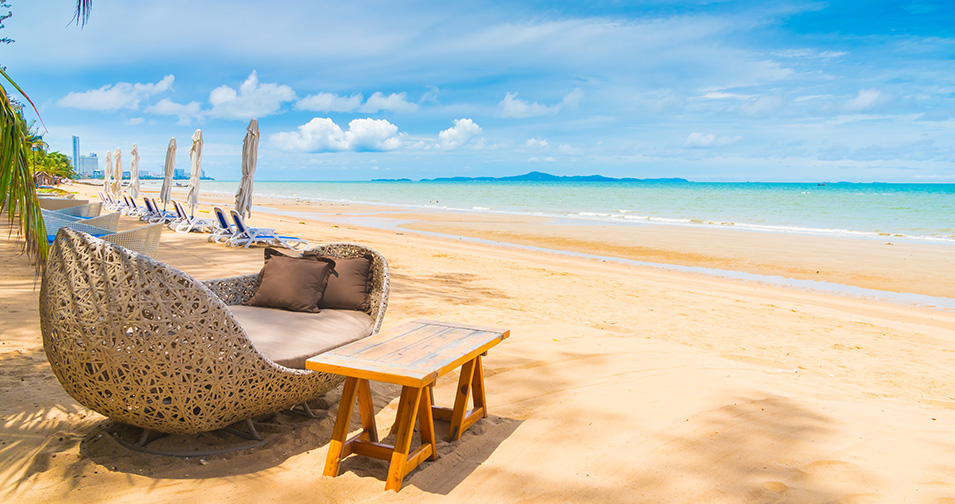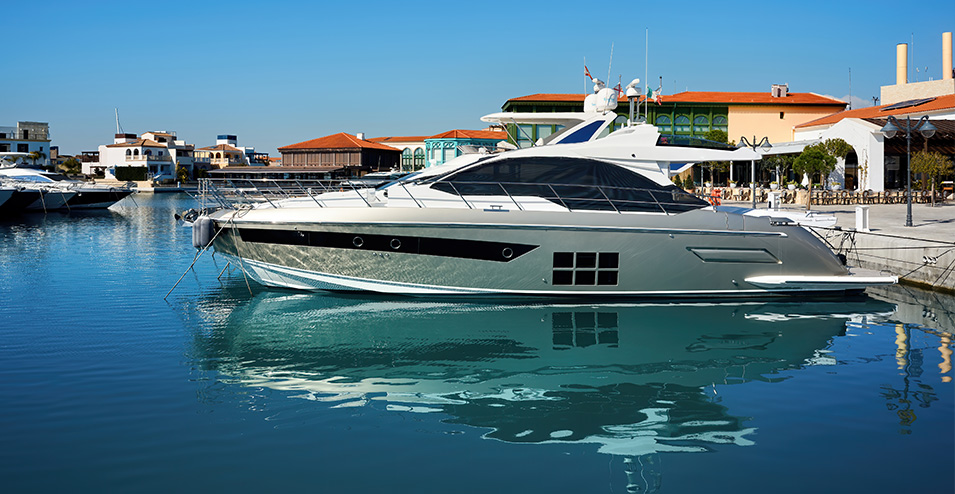 Explore Downtown or Jetset with Ease via Champions Gate
Furthermore, this community is located at the heart of downtown. Here, you will find huge grocery stores, full-service pharmacies, your preferred bank, and restaurants of all kinds specialising in everything from fine dining to fast food. Enjoy a pastrami on rye from the deli at Publix Supermarket at Champions Gate Village. Have your prescription filled on the spot at Walgreens. Get cash out from PNC before catching a movie at the nearby Cinépolis IMAX theater.
Feel connected with your community and the world! Champions Gate is a portal to everywhere with Orlando International Airport located just 30 minutes away by car. Pick up and drop off guests in no time at all. For frequent flyers and travellers, make use of your miles. Get from your new home in Champions Gate Fl to Orlando International with ease and jet set anywhere in the world. According to www.visitorlando.com, Orlando broke its tourist record as it welcomed over 75 million tourists in 2019. No wonder Orlando International is one of the most frequented airports in America!
Have a Day-Excursion then Return to Your New Champions Gate Home
Visit the world…Walt Disney World, that is! Quickly jump onto I4 and arrive at the most magical place on Earth in only 15 minutes. Mickey and Minnie are waiting to welcome you and the kids!
Spend some serious quality time swimming with whales, dolphins and other aquatic life at SeaWorld. Pull on your wetsuit and say "hi" to your underwater pals in just 20 minutes!
Have a taste for a foamy butter beer? Visit Harry Potter World at Universal Studios in just a half hour's drive.
And did someone say shopping spree? The Vineland Premium Outlets practically border the backyards of Champions Gate Florida houses. At only a 15 minute drive you're sure to love the selection of designer fashion brands to choose from. This jumbo outdoor outlet mall offers everything from shoes and accessories to the biggest names in clothing and jewellery.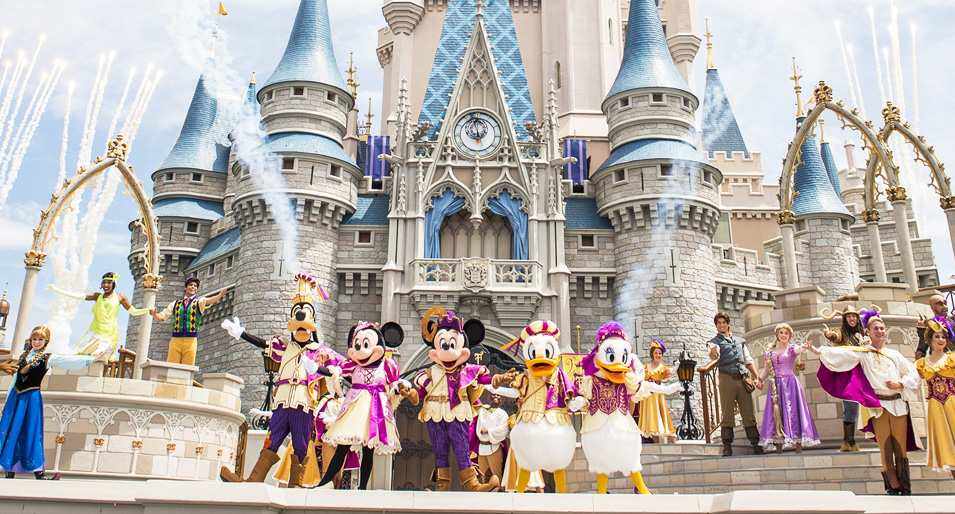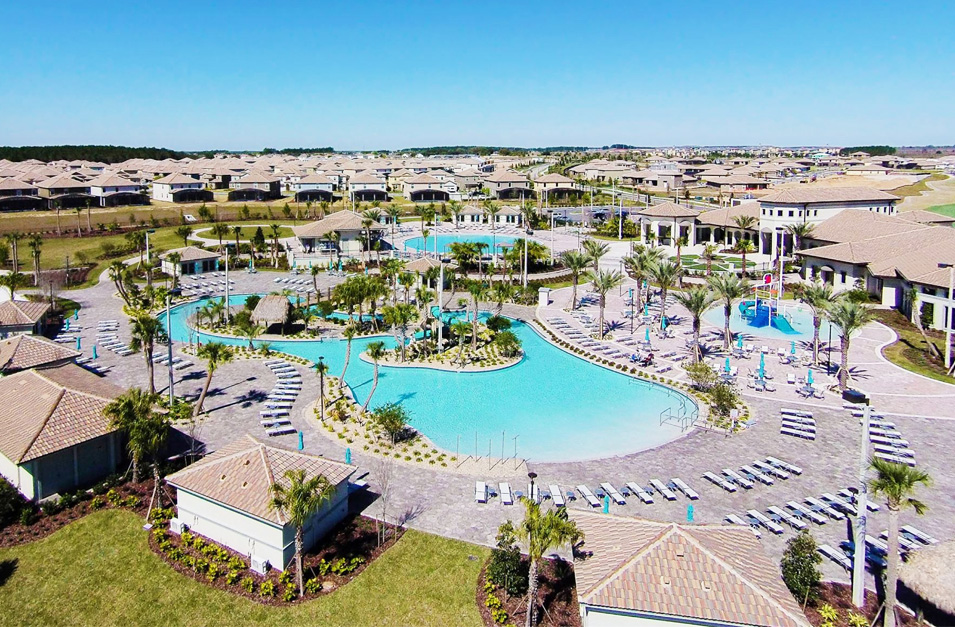 Champions Gate is New and Growing
This community boasts many options for new homes, townhomes, condos, apartments and villas for sale.
As a Champions Gate resident, experience all of the benefits of the Orlando region without the hustle and bustle of the actual city of Orlando. Many vacationers rent homes in the Champions Gate community to visit Walt Disney World. For them, the location could not be more ideal as it is so close to the main theme park. Here, they also enjoy the benefit of renting a property that is completely new and can be occupied for a short term.
These new Champions Gate Fl homes for sale are ideal for those looking to reap the benefit of a hybrid investment. Use and live in your property when in the Orlando area. When you are away and don't need your Champions Gate home, simply rent it out. It will pay for its own expenses and you stand to make a good deal of money from your investment.
It doesn't get much newer or better than the growing Champions Gate area. Within this unique community, you will find the Champions Gate Resort settlement. Champions Gate Resort was founded in 2013 and everything in the neighbourhood started to rapidly develop from there. The downtown area is even newer, if you can believe, as it was first opened in 2017. After the Champions Gate Resort area was built, downtown Champions Gate was ready to be enjoyed by all residents.
Champions Gate is the Golf Paradise of Central Florida
Golf lovers rejoice. Play the sport of kings in the community of champions. Get ready to tee up and relish your days on the green. Enjoy a round of eighteen holes without leaving Champions Gate. Choose from not one but two 18-hole golf courses in this beautiful area.
Dust off your clubs…you're going to need them!
If you purchase one of the many glorious Champions Gate Florida homes for sale, Champions Gate Golf Club will discount your membership. That's right—this special offer discounted club membership is only available for Champions Gate property owners. Send your golf balls flying without the extra stress of an expensive club membership weighing you down.
Champions Gate Golf Club is also open to the public so you have the option to play for a day, whenever you feel like it. Play as a non-member, rent out a golf cart, and stock up on supplies at the pro-shop.
The two Champions Gate Golf Club courses perfectly frame this scenic resort and were designed by famous architect and golfer, Greg Norman.
According to www.espn.com, approximately fifty top-level PGA Tour players were raised in Orlando or have homes there. Among those players are none other than Tiger Woods, Sergio Garcia, Ernie Els and Retief Goosen.
Incredibly, www.golflink.com reports that there are 24 golf course in Orlando alone.
Even if golf isn't your thing, Champions Gate Golf Club is still a great place to be. Enjoy the refinement of the hotel, bistro and spa and relax into your new Champions Gate home and Floridian lifestyle.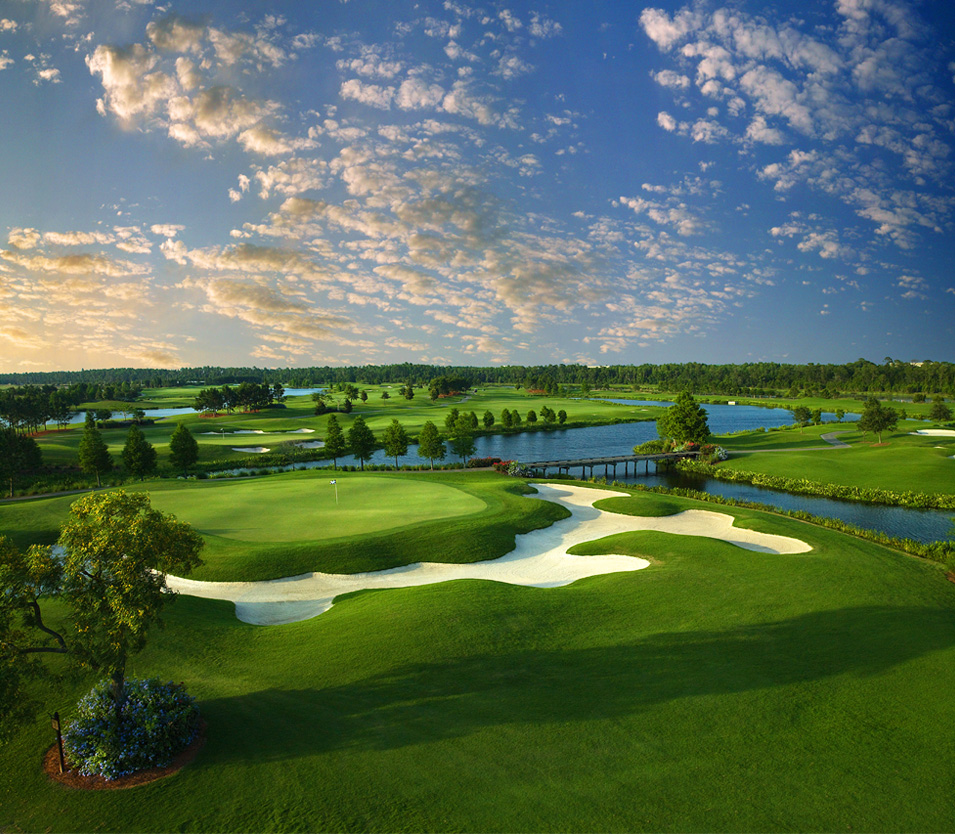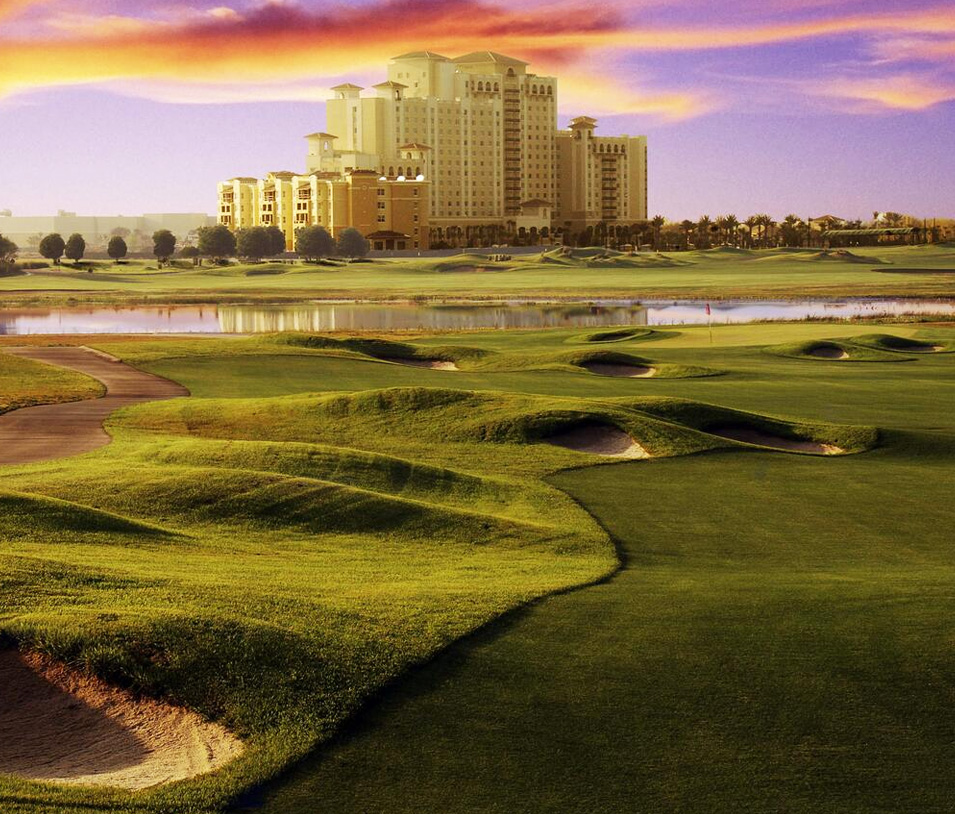 Reach out and touch luxury at the Champions Gate Resort and Omni Resort
When you're in the mood for some refinement and world-class luxury and care, look no further than Champions Gate Resort. The Resort's Oasis Clubhouse is sprawled out over 20,000 feet of impressive space.
For vacationers and residents alike, it doesn't get much better. Spend days on end poolside as you float down the lazy river at Champions Gate Resort, race down its water slides and even enjoy its very own splash park.
If you're looking to get your heart rate up, visit its state-of-the-art fitness center. Need a refreshing cocktail? Look no further than the island-themed tiki bar. And while you're at it, catch a movie at the resort's theater while the kids run around at the playground. Get all of this only five minutes away from the Champions Gate downtown area.
The Champions Gate Resort is so popular that many couples choose it as the magical venue for their destination weddings. It also serves as host to a myriad of parties and celebrations year-round.
If you can believe it, there is yet another luxury resort within reach when you become a Champions Gate Florida home, condo or townhome owner. Omni Orlando Resort at Champions Gate is a five star luxury resort in the center of the Sunshine State. Every year, a line-up of premier guests visit it. In fact, once a year, it famously hosts the Florida Cup soccer tournament players and offers a full-service spa, enchanting waters, eight dining outlets and even miniature golf for fun-putters. And when you're mixing business with pleasure, make use of its many meeting rooms and work facilities if needed.
Both the Champions Gate Resort and the Omni Orlando Resort are well-known around the country for offering the highest quality vacation and relaxation experiences.
Buy a Vacation Home in Champions Gate
While many families choose this area as the place to settle down and maintain their permanent residence, it is also equally popular for retirees and investors. In fact, many people choose Champions Gate Fl homes for sale as their second, third or fourth vacation and rental properties.
Whichever way you'd like to use your house, you'll reap the benefit of options, designs, styles, and sizes to choose from. Homes here range from three to nine bedrooms to accomodate any and every family, group, guest or resident.
Unlike in Celebration, Champions Gate allows you to choose to rent your home, townhome, condo, villa or apartment to short term guests and short term use. Alternatively, simply enjoy your property when it suits you and think of it as your "home away from home."
Better yet, use it as a hybrid investment. Enjoy the convenience of having a vacation home and the massive financial reward of owning a rental property.
Champions Gate Florida Homes for Sale to Please Every Buyer
There are three main development phases in Champions Gate and Champions Gate Resort with the third one still under way. Each phase flaunts a different style of architecture and design.
Homes built in the first phase of the development of the Champions Gate community are painted in dark, muted tones to evoke the more contemporary style after which they were designed. This group of homes was first unveiled in 2013 and quickly gained popularity in the central Florida area.
The second phase of homes, built in 2015 and 2016, features a different style and unique artistic touches. These houses are generally brighter and whiter on the outside, perfectly matching the sunny Florida vibe. They are more modern and reminiscent of architecture that leans towards the subtle and avant-garde.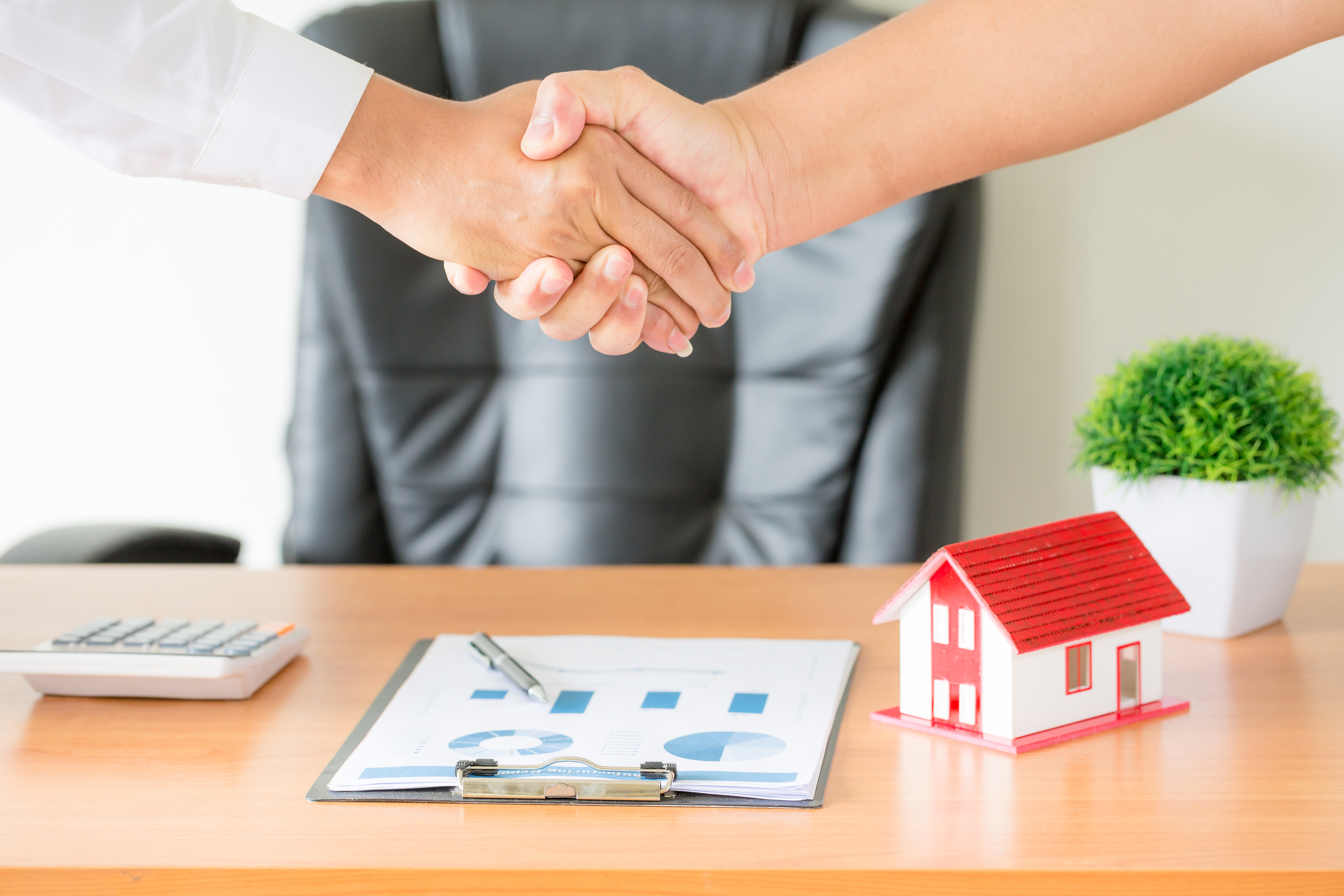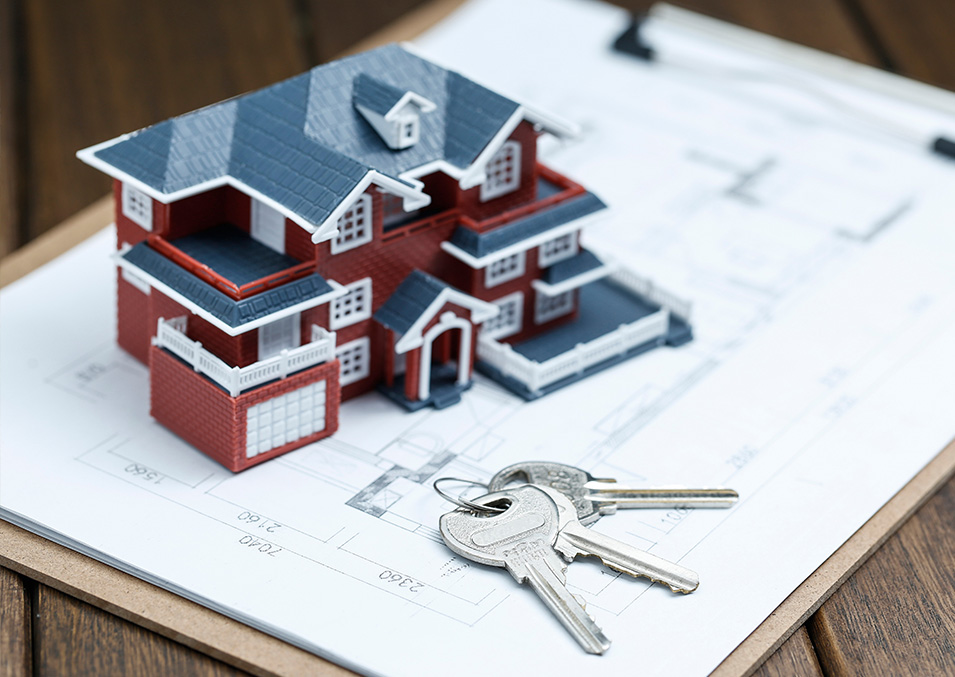 Champions Gate's Newest Development
As Champion Gate is a community to watch and is undergoing high levels of growth, the building of a new phase was necessary.
The new development in Champions Gate is the third planning phase of this prestigious Orlando community. As of August 2020, phase three Champions Gate homes are currently under construction and are being built in a modern style. They are perfect for art enthusiasts and those desiring to make a bold statement with the design of their home.
In this fresh Champions Gate development, you will find a brand-new amenities center that offers its very own transportation. Shuttles transport you to neighbouring amenities centers making getting around completely hassle-free. This very easy and convenient transportation method leaves you feeling relaxed as you cruise your community in comfort and style.
Additionally, many properties in phase three feature breathtaking golf course views. Soak in the luscious and rolling greens from the view of your patio. Enjoy a refreshing drink on a summer's evening as you relax in your backyard, facing a beautifully manicured golf course lawn.
Unlike other areas in Champions Gate, phase three consists of different residential sections. This new area is divided by a road which acts as a connecting funnel for easy highway access. All properties in these areas can be rented, however, each section has different rules applying to the length of rental agreements.
Champions Gate Condos, Townhomes and Apartments—Oh My!
We understand—maybe a home isn't for you.
Just two months ago, Quentin L., an Orlando Homes For Sale client, was interested in buying a property. He first looked at all of the Champions Gate Florida homes for sale in the Champions Gate Resort and Solterra Resort sub-communities. However, after a few weeks, he was beginning to become discouraged. As he was having a hard time finding a house that fit his aesthetic preferences and budget, our team brainstormed a new strategy. We proposed that instead of a house, he consider a condo. Within a few days, Quentin found the property for him and signed the final agreement at the beginning of this month.
Whether you're looking to downsize or find the perfect retirement accommodation, this community offers many other types of properties. Below, we'll tell you all you need to know when considering a condo or townhome. Apartments for sale in Champions Gate Florida are also something to consider when researching properties in the Champions Gate Orlando community.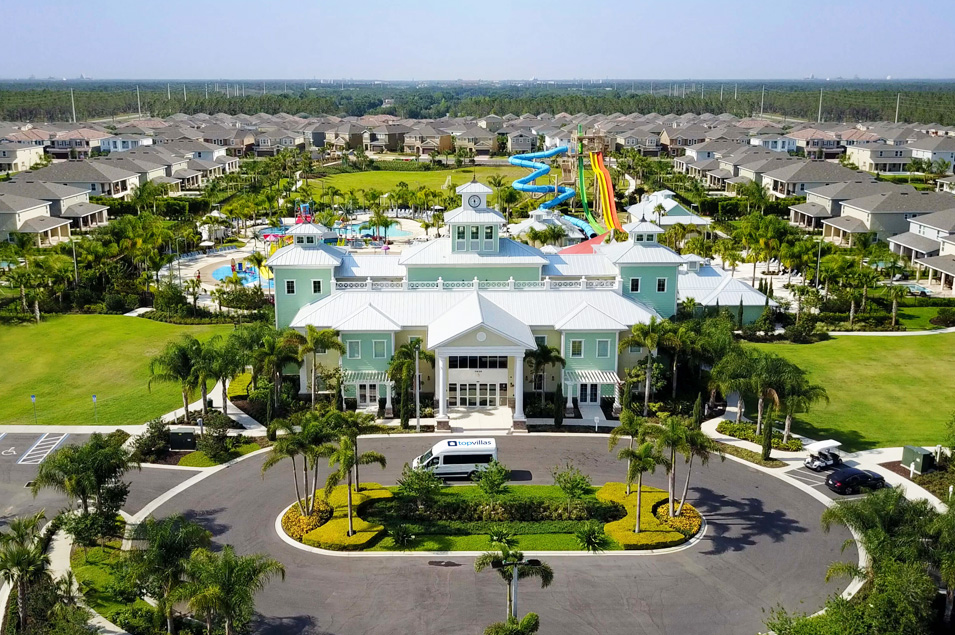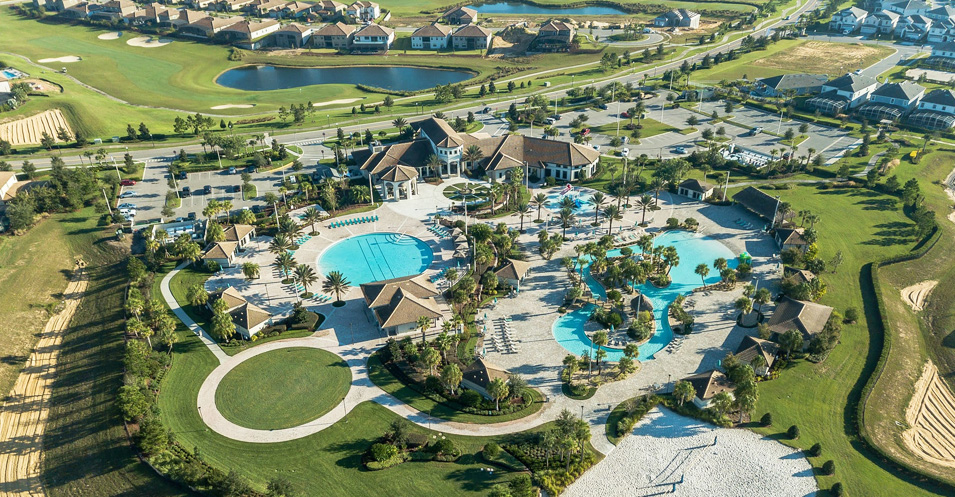 Champions Gate Condos for Sale
Interested in buying a new or previously owned condo? If you're looking for condos in Champions Gate, Florida, look no further than the deluxe pavilion Champions Gate Resort.
Currently, in the third phase of Champions Gate development, two bedroom condos are up for grabs in the affordable price range of 200,000 to 300,000. On average two bedroom condos run for 250,000 and three bedroom condos start at 285,000. Both floorplan options come with their own garage and some condos in the community even offer golf course views.
With a condo in Champions Gate, Florida, you get the look and feel of a townhome but the privacy and comfort of a condominium. Use your condominium as you see fit. It is perfectly acceptable to rent it out to short and long term tenants.
Champions Gate Townhomes for Sale
Townhomes are yet another great option to consider. If you're looking for something with both cozy and contemporary features, Champions Gate townhomes for sale are exactly right for you!
Like their condominium brothers, they can also be rented out on short term contracts to short stay guests and vacationers. In a Champions Gate townhouse, you feel at home in a full-sized property perfectly suited for living, vacation and renting.
Most townhomes come with their own pool and their price points are well within reach. Swim anytime, day or night without the bother of bugs and insects. Each townhouse pool in Champions Gate is protected by a screen enclosure called a lanai. This added coverage is designed to protect you and your guest from mosquitoes and other pesks. Simply open your living room door and sit poolside without the annoyance of buzzing creatures.
Choose from two options for the design of your townhome—four and five bedroom floorplans are available. To accommodate for an extra room, five bedroom townhomes are situated on corner properties and four bedroom townhomes are located centrally. With a five bedroom townhouse, get to know your neighbour on one side and enjoy the open view from the other.
As is custom in Champions Gate, all townhomes can be rented for short-term or long-term contracts and are used heavily for this purpose.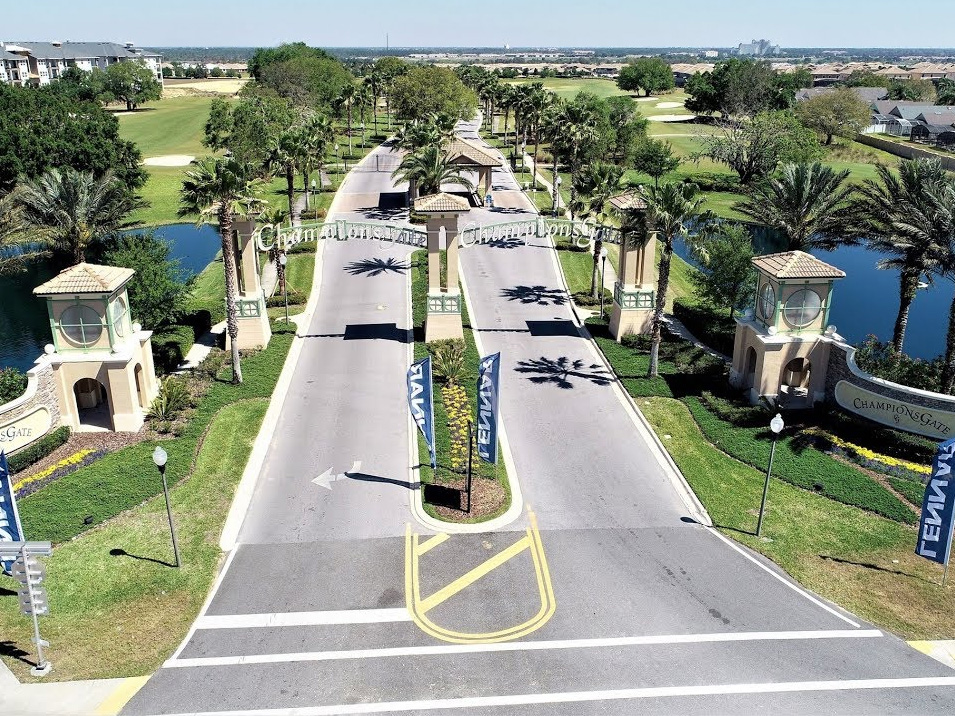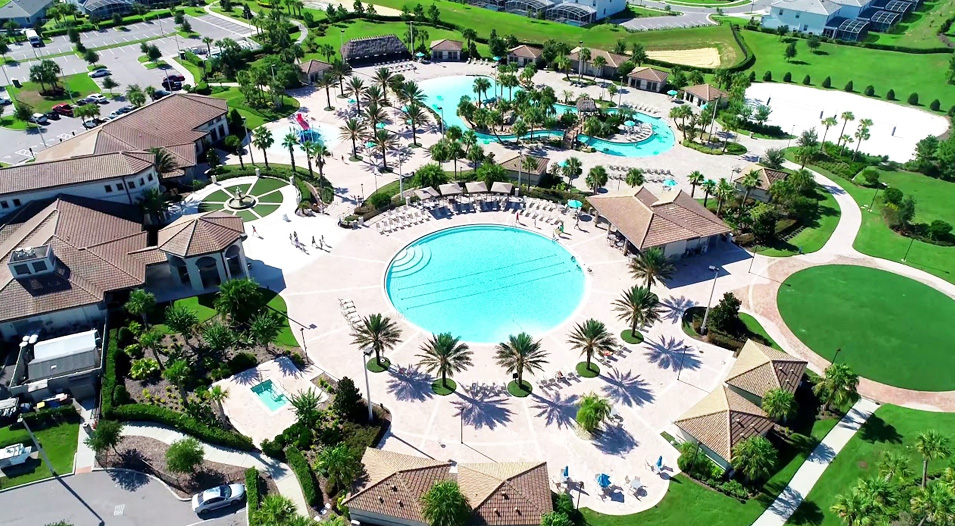 Champions Gate Luxury Homes for Sale
Champions Gate luxury homes dazzle and amaze. These stunning houses are rather private palaces than anything else.
These properties range from 6 to 9 bedrooms to support your comfortable and relaxed family lifestyle. They are ideal for hosting and entertaining visitors and guests, giving them the most comfortable experience central Florida has to offer.
The single family, luxury homes contain up to 8 bedrooms with a bonus room that can easily be converted into a ninth if desired. Some luxury home owners even re-purpose their bonus room as a game room. With a luxury home in Champions Gate, make it your own and add your flair and zeal.
Use your luxury home for you own personal use and enjoyment. Alternatively, use it as a primary investment by renting it out seasonally or year-round.
Champions Gate Communities
As a whole, Champions Gate is a thriving and bountiful community. However, it is made up of four smaller communities. Each one offers up its own building finesse, style, architecture and flair.
The main road that runs through the Champions Gate community divides it into two parts. This road, Oasis Boulevard, is located on the same pathway as the Amenities Center. These two parts in the areas created by the road are called The Retreat at Champions Gate and The Country Club at Champions Gate.
Though these two subset communities belong to Champions Gate, they each dictate their own rental property rules and regulations independently.
Properties located at The Champions Gate Retreat can be rented out for short term rentals. The Retreat community at Champions Gate encourages you to get the most out of your investment. Here, you will easily be able to impress your tenants with only the highest quality rentals. Each house in The Retreat features a pool for families to enjoy—adults will enjoy swimming laps for a morning workout while the kids will get a kick out of jumping cannonball after cannonball.
On the Country Club side, rentals are allowed and encouraged, however, they must be for a term of one year or more. Properties here are sure to dazzle. Each is modern and unique is its own right. Country Club homes are a little bit cheaper, however, they usually do not feature a pool or other water features.
Champions Gate Resort
The most famous and possibly the most important sub-community in Champions Gate is Champions Gate Resort. The Amenities Centre in this area is simply amazing. It is described as an incredible place by both residents and visitors.
Not only does it offer stunning views and ample entertainment options, it is also incredibly safe. This sub community is "guard gated". There is always a security person present to keep it secure and free of unwanted visitors.
As Champions Gate Resort is the main community within Champions Gate, it also offers the most homes for sale. The Orlando Homes For Sale has plenty of expertise in this area as the highest number of properties are sold here.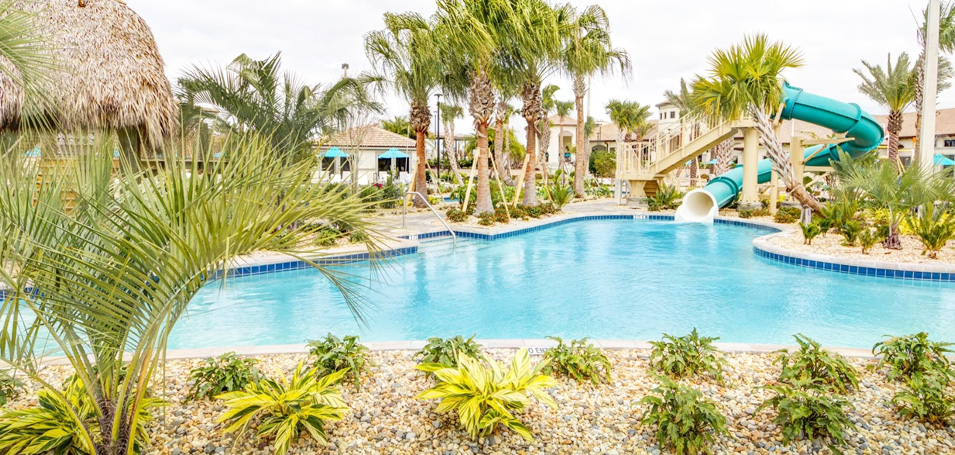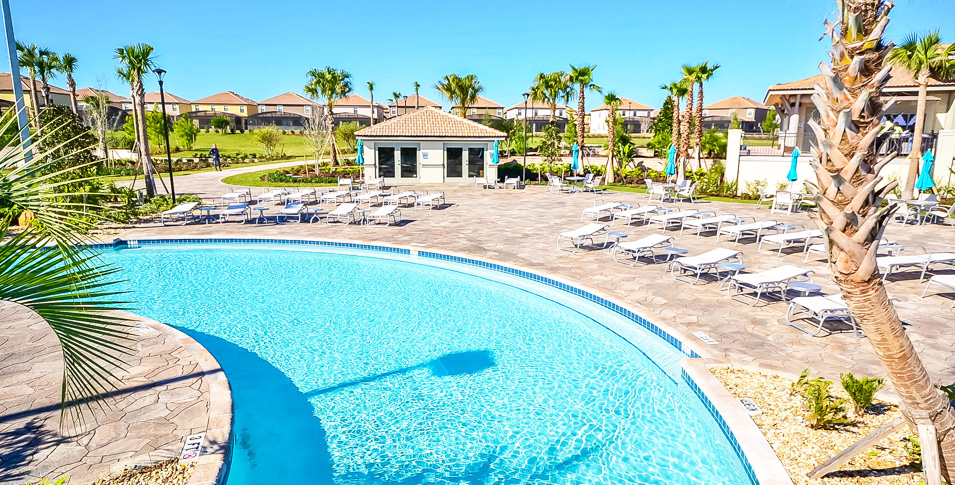 Festival
The sub-community known as Festival offers townhomes that are both picturesque and comfortable. Like the other areas of Champions Gate, it also offers resort amenities and the best living money can buy.
The townhomes here range in size from three to five bedrooms and two to five bathrooms. The greatest restaurants, shopping centres and supermarkets are just a hop, skip and a jump away.
If you're looking for the best that money, no, life has to offer, look no further than a Festival townhome. This sub-community has a reputation for being "green." Festival townhomes come with their own energy efficiency technology to help the environment and help you spare major and costly energy bills. Additionally, 40% of the land in this area is engulfed by forest. Hike and bike among the pines and breathe in the fresh, Festival air.
Solterra Resort
Solterra Resorts is the fourth sub-community located inside Champions Gate. Here, you will find top-of-the-line single family homes and townhouses. Like Festival, Solterra Resort is known for the measures it takes to make the area environmentally friendly. Champions Gate Florida homes for sale located within Solterra Resort are highly energy efficient.
You'll have your pick of the litter with single family homes in this wonderful sub-community. Choose from floor plans that range from four to seven bedrooms and four to six bathrooms. Additionally, every home in Solterra has its own private pool and jacuzzi. Short-term rentals in this reputable neighborhood are allowed.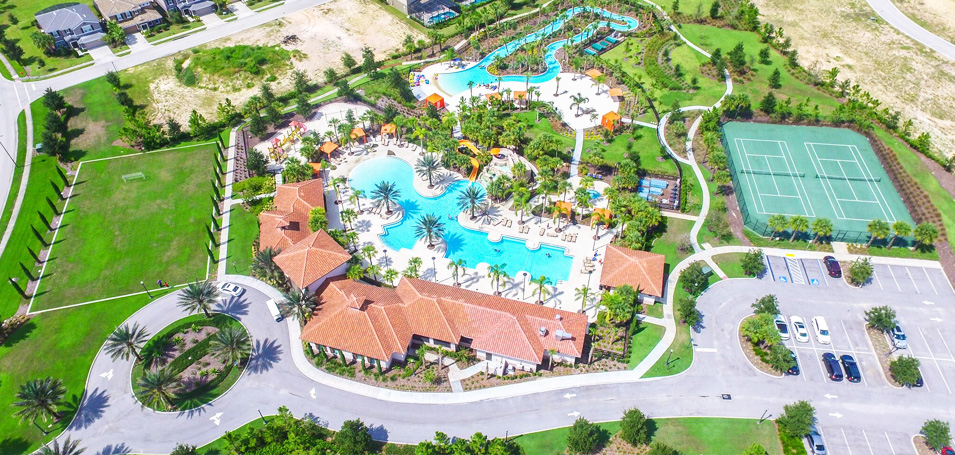 Champions Gate Florida Homes for Sale: FAQs
We've compiled a list of the most frequently asked questions by homebuyers interested in purchasing property in and around the Orlando area.
To get the best assistance in researching Champions Gate Fl homes for sale and to help you make an easier purchase decision, read further for the most up-to-date information.
Most frequently asked questions:
What County are Champions Gate Fl Homes for Sale in?
The Champions Gate community is located in Davenport in Osceola County. The city of Davenport belongs to two counties. One part is in Polk County and the other part is in Osceola County. Don't let this confuse you, however. While the majority of Davenport is in Polk County, Champions Gate belongs to the piece of Davenport that is in Osceola County.
This means that Champions Gate fl homes for sale are located in Osceola County.
Is Champions Gate a City?
Champions Gate, Florida is a masterplan community. It is inside the city of Davenport. For the luxury and style that it offers its homeowners, it is most compared to the masterplan community of Celebration located in Kissimmee County.
What is There to Do in Champions Gate?
There is something for everyone in this spectacular community. When you buy one of the many Champions Gate Fl homes for sale, you will be delighted and entertained 24 hours a day, 365 days a year.
---
Play Golf
Enjoy an afternoon on the greens with friends, family or colleagues. Play eighteen holes on some of the most stunning, well-manicured and luxurious golf courses in the world.
There are two, famous golf courses located in Champions Gate. Become a member or stop by and play for the day.
---
Enjoy fun in the sun - walk, run, skate, rollerblade
There are many areas in Champions Gate to walk through and around the city with safe sidewalks and paths. Go for a stroll while taking in the city's beautiful views. Rollerblade down the main drag and enjoy the wind on your face. Go for a morning jog and watch the sunrise over your new home in Champions Gate, Florida.
---
Visit National Parks
There's nothing better than enjoying fresh air in the great outdoors. Luckily, for all hikers, adventurers and outdoor lovers, the Orlando area is home to dozens of national parks, preserves, and lakes. Ocala National Forest, Seminole State Forest, Green Swamp Wilderness Preserve, and Lake Apopka are just a few of the numerous areas to enjoy an outdoor excursion. All are reachable in just a short and easy drive from the Champions Gate area.
---
Ride the Orlando Eye
For the best, birds-eye view of the entire metropolitan Orlando area, you'll definitely want to visit ICON park and hop on the Orlando Eye.
ICON park is the most beloved entertainment complex for residents and tourists.
The Orlando Eye is a massive ferris wheel. It is sometimes called an "observation wheel" because of its breathtaking views. It towers an astounding 400 feet over Orlando and has 30 riding capsules to transport you high into the sky! You don't want to miss it!
Savor a world-class culinary experience
Fine dining on your mind? At the end of a long day, delight your tastebuds with a culinary masterpiece prepared and served at a top Orlando Restaurant.
Christner's Prime Steak & Lobster. This Orlando staple boasts a wine portfolio that includes over 4,500 bottles, hearty, dry-aged steaks and chops, and mouthwatering and flavourful seafood.
Itta Bena. Designed after a New Orlean jazz lounge, this casual fine dining gem specializes in elegant Southern classics. Itta Bena is famous for its homemade, slow-cooked She Crab Soup and decadent desserts.
The Capital Grille. Drool-worthy fresh oysters and pan-fried calamari are staples at The Capital Grille restaurant. Reserve a private room to celebrate a special occasion, wedding anniversary or romantic night out.
Are There Ubers in Champions Gate Florida?
Getting around Champions Gate is fast, easy and affordable. The major highway, Interstate 4, keeps it well connected to neighbouring counties and the rest of the state. However, a good option for getting around locally is ride-sharing. Simply order an Uber to enjoy your night out on the town.
How is Health and Safety in Champions Gate, Florida?
Champions Gate residents report feeling very safe and at ease in their community. The Davenport Police Force polices Champions Gate. The community has a generally low crime rate. The crime rate here is below the American national average with families reporting that it is a stellar place to bring up children for this reason. The number of families having children in this area is also growing and you can find children of all ages here, according to data collected by unitedstateszipcodes.org.
The nearest hospital to Champions Gate is Celebration Hospital. Reach it in under 10 minutes by car. As a massive, multi-dimensional health complex, it also provides emergency services for any health need or concern you may have.
Looking for Champions Gate Florida Homes for Sale? Count on the Orlando Homes For Sale!
For all of your real estate needs, The Orlando Homes For Sale is here for you. We operate on our principles of accountability, honesty, and dedication. We always go the extra mile to make sure that our clients' home ownership dreams become reality!
Orlando Homes For Sale is a firm with integrity. We are here to support you in every step of the property buying process. We are a full-service agency that provides buying and selling advice as well as investment and management consultations.
Our team consists of real estate experts with decades of experience and expertise in residential and vacation homes and properties. We will guide you in choosing the home that is right for your needs and budget while analysing the overall market. Rest easy knowing that our team promises and delivers commitment and competence every time.
Selling, buying, or renting, the Orlando Homes For Sale is your go-to agency. Count on us to give you the most confidential and up-to-date information available. We leverage our network of lenders, inspectors, closing agents, home furnishers, and property managers to make sure that every stage of the buying process is seamless and comfortable. Customer satisfaction is our 100% guarantee.
If you're looking for Champions Gate Fl homes for sale, the choice is clear. Call the Orlando Homes For Sale today!