Dr. Phillips Homes For Sale by Orlando Homes For Sale
Pristine lakeside estates, fantastic community amenities, peace and quiet, colourful shopping and a great safety ranking all wrapped up in one suburban package. This is what you'll find in the city of Doctor Phillips, the gem of the Orlando area. Therefore, Doctor Phillips homes for sale are some of the most coveted in the country as this quaint community is popular for its convenient location, just a stone's throw from all of the Orlando action.
Doctor Phillips homebuyers and property owners are absolutely delighted by the modern and sophisticated of the sprawling homes and townhomes here, accented with luxury and decadence. And the satisfaction doesn't stop there. Doctor Phillips is one of the highest ranked school districts in the state and offers safety and security within a private, gated community.
You're home search ends here. At the front door your new, luxury Doctor Phillips home in the heart of gorgeous Orlando.

© 2021 Stellar MLS. All rights reserved.
The data relating to real estate displayed on this website comes in part from the Internet Data Exchange (IDX) Program of Stellar MLS. All listing information is deemed reliable but not guaranteed and should be independently verified through personal inspection by appropriate professionals. Listings displayed on this website may be subject to prior sale or removal from sale; availability of any listing should always be independently verified. Listing information is provided for consumers' personal, non-commercial use, solely to identify potential properties for potential purchase; all other use is strictly prohibited and may violate relevant federal and state law.
Stellar (MFR) data last updated at March 1, 2021 9:37 PM ET
Orlando Homes For Sale Clients Testimonials
Doctor Phillips Highlights
If you're looking for the best-of-the-best that Orlando has to offer, look no further than Doctor Phillips. This beautiful, sprawling community is a high end suburb perfect for well-to-do families looking for a quiet and relaxed pace of living.
Basically, Doctor Phillips is one of the most popular and in-demand Orlando suburbs for all that it has to offer - pristine lakes, gorgeous views, and access to fantastic shopping, dining and nightlife.
Additionally, this prized Orlando community is famous for being home to Universal Studios, one of the most famous theme parks in the world. Furthermore, America's rich and famous flock to Doctor Phillips as the prime place for vacation homes, luxury and carefree living.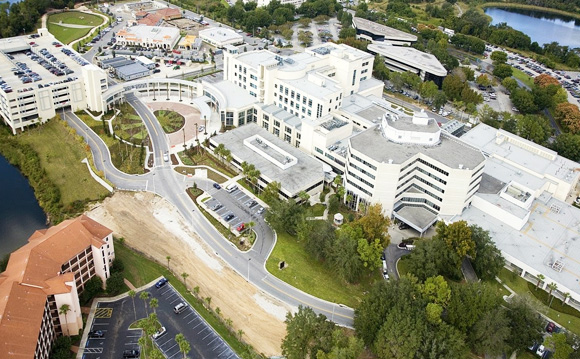 Why Choose Doctor Phillips to buy a Real Estate?
Doctor Phillips Orlando homes for sale have so much to offer. Hence, this diamond of a neighbourhood is in the perfect location—in the middle of the Orlando action. It is also one of the safest communities in Florida and has some of the highest ranked schools in the state. Not to mention, it offers convenient access to all the amenities that a family could need including great shopping, malls, super markets, community centers and recreation facilities.
The entire central Florida area, of course, is well-suited for family living. The weather is perfect with long summers and mild winters and there are outdoor activities aplenty. Here, you'll find national forest preserves of miles and miles of lush Florida wilderness, numerous lakes and reservoirs for swimming and water sports, and the most famous golf courses in the country.
Doctor Phillips redefines the standard of comfort living. Therefore, if you're looking for the best place in Florida to retire, raise a family and enjoy life, call the Orlando Homes For Sale today. Our roster of available Doctor Phillips homes for sale is extensive and our team can help you find your dream home in no time.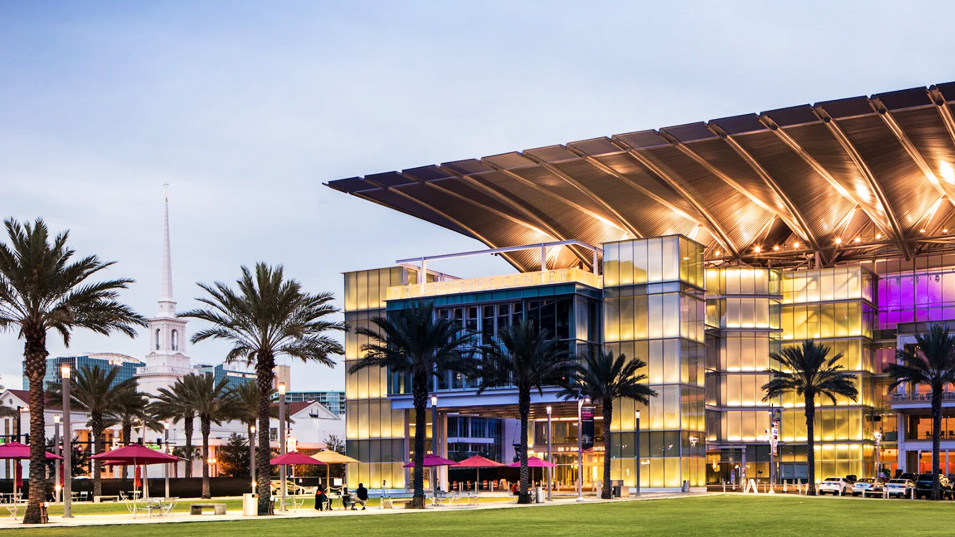 Location, Location, Location
Doctor Phillips homes for sale are some of the hottest on the market because of their location. Markedly, Doctor Phillips is right next to International Drive—the best place in Orlando for kids, adults, couples, and singles. International Drive is famous for being the entertainment hub of Orlando. Additionally, it is home to the Orlando Convention Center and the most popular theme parks in the world.
There is so much to do and see in this entertainment strip. In any case, there are restaurants and bars aplenty as well as museums, escape rooms, an aquarium and much much more. You'll find the ICEBAR and Fire Lounge—a unique, ice experience great for parties, events or a night out. They serve great eats and drinks at minus degrees in an underground ice bar. Escapology, Orlando's most premium, real-life escape room experience is also here. Additionally, Madame Tussauds Wax Museum Orlando is also on International Drive as well as the ICON Orlando, and the SEA LIFE Aquarium.
Doctor Phillips is just across from the I4 and on the other side of International Drive. The I4 runs east to west across the state and Doctor Phillips sits parallel to this major highway between Disney World and Universal Studios.
Award Winning Schools and a Highly Ranked School District
Yet another reason to consider Doctor Phillips homes for sale is their proximity to the best schools in central Florida. Children and adolescents here have access to great education and educational choices. Moreover, top ranked public, private and charter schools make their home in Doctor Phillips. Additionally, some of the best universities and college are just a hop, skip and a jump away from Doctor Phillips, Orlando.
The best elementary schools in this area are Windy Ridge K-8, Doctor Phillips Elementary School, and Laureate Park Elementary. All three schools score in the highest ranking index used to evaluate public schools. They consistently score 9 out of 10 points for their academic prestigious, teacher quality and outstanding student resources.
For older students, Orlando Science Middle High Charter School is the obvious choice for its great test score and competitive, academic curriculum. Furthermore, graduates often go on to attend some of the best universities in the country.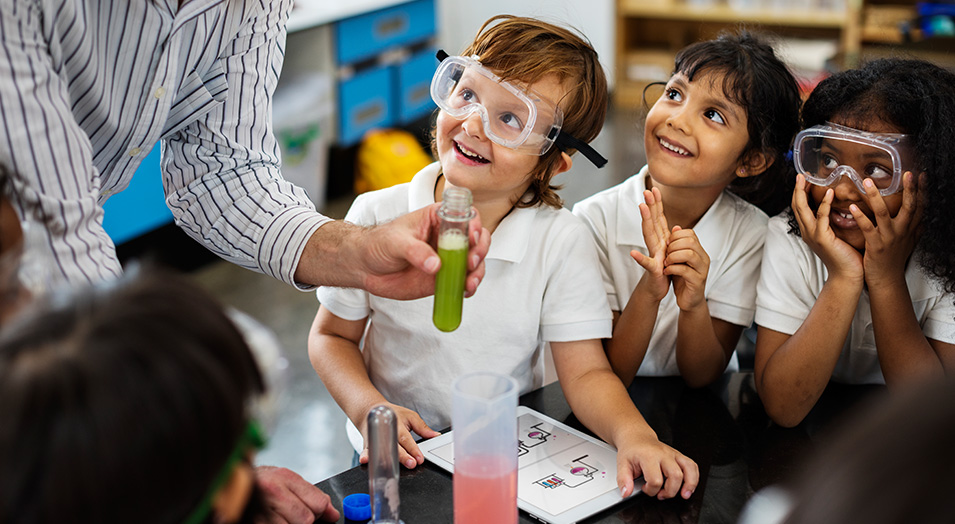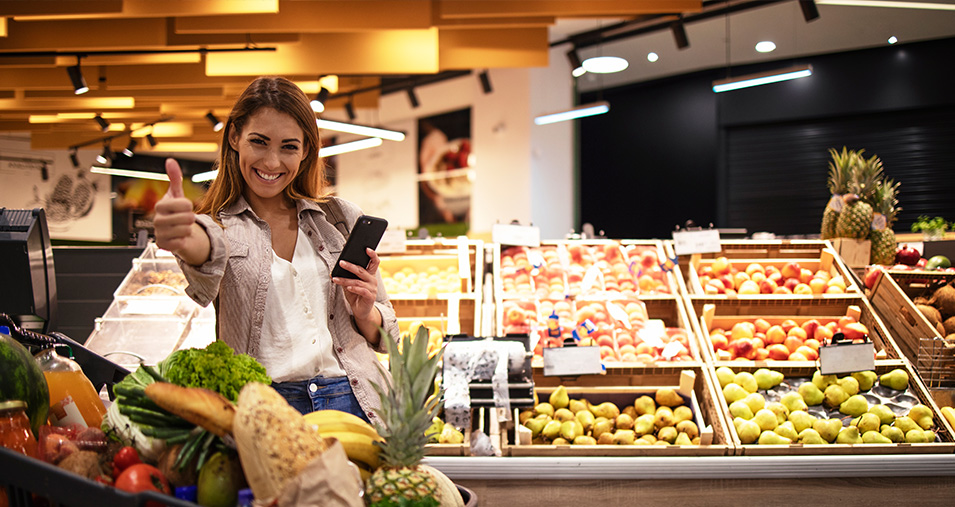 Convenience, Connection and Ease
Doctor Phillips homes for sale are also coveted for the convenience and ease of lifestyle they offer residents.
Doctor Phillips is in short walking and driving distance to shopping centers, high-end malls, and organic and health food super markets. Accordingly, Doctor Phillips real estate is the best that money can buy for the best variety and highest quality shopping experience.
The Whole Foods in Doctor Phillips is very popular for weekly grocery trips or a quick run to the deli. Furthermore, The Marketplace at Doctor Phillips makes family shopping quick and easy. With its assortment of anchor stores, retailers and restaurants, it's the best place to get the Sunday shopping done in a flash. What's more is this quaint shopping area offers a great atmosphere and even better service.
When you choose a Doctor Phillips home for sale, you get access to all of this and more!
Restaurant Lovers' Heaven
Doctor Phillips is paradise for foodies and fine dining lovers. As a matter of fact, Doctor Phillips is known as the "restaurant heaven" of central Florida. To be honest, this community simply has the best restaurants in Orlando. There are options for every occasion and appetite. Dine in Doctor Phillips for a nice date dinner, enjoy lunch with a colleague, or wine and dine potential business partners. Additionally, there is no lack of four and five star restaurants to choose from. Doctor Phillips home and property owners reap the benefit of having all of these options and cuisines right in their backyard.
We recommend Eddie V's Prime Seafood, STK Orlando, and Seasons 52, but the list goes on and on!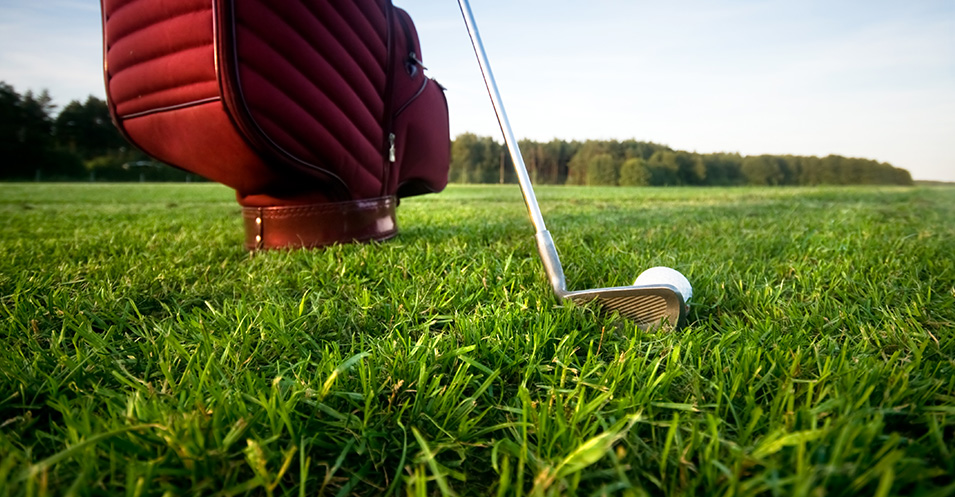 Golf Capitol of the World
It's no secret that Florida is the most famous golf state, but did you know that Florida is becoming the golf capitol of the golf state? And Doctor Phillips is adding to that reputation.
That's because Doctor Phillips is home to some of the most famous golf courses in the world. Bay Hill Golf Club and Lounge is the most famous of these. It hosts an annual golf championship called the Bay Hill Invitational Championship where some of the best players in the world participate to win the coveted prize. This golf club is well known for it's golf and tennis academy as well as its spa and fitness facilities.
Additionally, the Orange Tree Golf Club near Doctor Phillips homes for sale is a top notch golf and recreation club. This family owned club is right in the heart of Doctor Phillips and offers a stunning 18-hole course with many water features. Furthermore, it is called the "hidden gem" of Orlando for its excellent design, course maintenance and its three finishing holes called "The Loop."
Unbeatable Weather and Climate
Incredible weather is yet another reason to choose Doctor Phillips property for sale. Central Florida weather is consistently mild with amazing sunshine and warmth practically year round. Its lush, green natural environment is kept pristine by light rains in the summer months. Because of these two, key weather patterns, sunshine and mild showers, Doctor Phillips is an unbeatable place to live, rent and vacation.
Not surprisingly, Doctor Phillips is the community that many Northeasterners and Canadians pick for their vacation home spot. Doctor Phillips provides refuge from harsh winters in northern climates. Additionally, the Orlando region is kept safe from hurricanes as it sits further inland. Therefore, there are simply no downsides! If you're looking for a luxurious property and the best weather in the country, you should first consider homes for sale Doctor Phillips Orlando.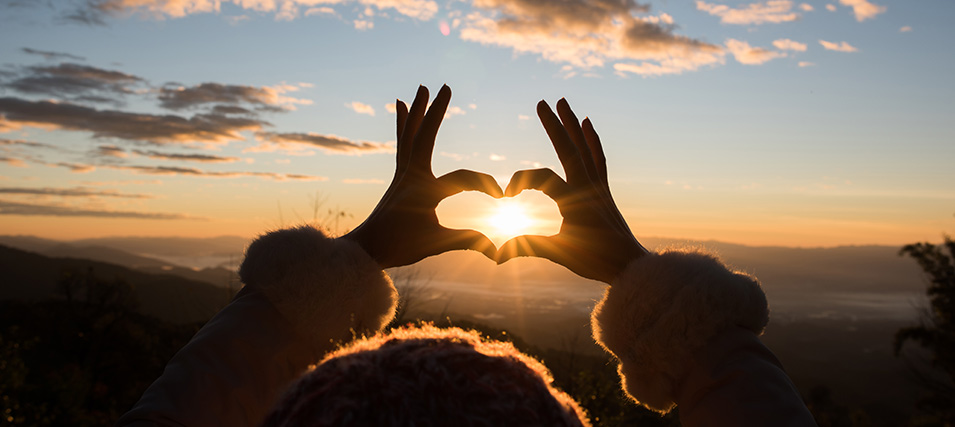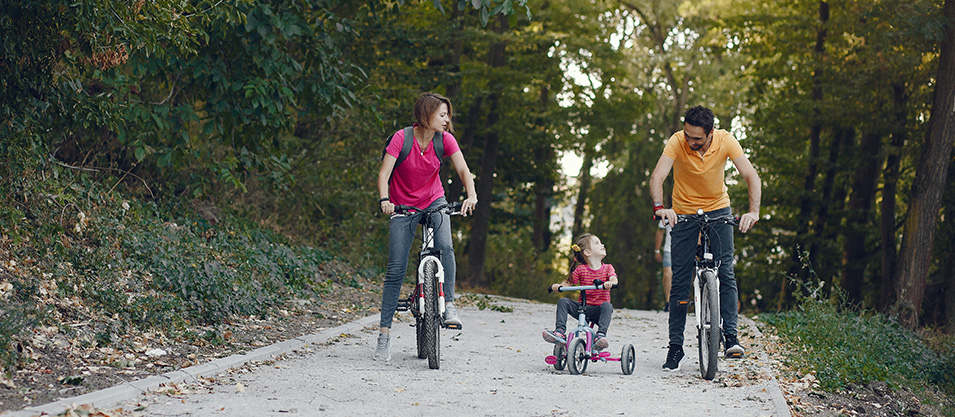 Safety and Security
Doctor Phillips is a community made up of many smaller gated communities. For this reason, it is incredibly safe and secure. Parents don't have to worry about their childrens' safety in this protected community.
The Orlando Police Force is quite active in this community. It regularly patrols neighbourhoods even though the community has very low violence and crime rates. Additionally, Doctor Phillips has a great neighbourhood watch program and residents look out for each other and their community.
Furthermore, there are a few non-gated communities in Doctor Phillips and these are also extremely safe and very well policed. For one thing, Doctor Phillips is inarguably popular for the safety and peace of mind it provides residents.
Entertainment and Thrills
Another reason why Doctor Phillips is such a popular place to live is that it is just a five minute drive away from all of the entertainment that Orlando has to offer. International Drive is where all of the magic happens. Here, you'll find all of the shopping, night life, entertainment and activities that Orlando is famous for. Doctor Phillips sits, quite literally, across the street from all of this entertainment. Doctor Phillips is home not only to some of the best golf and restaurants in the country, it's also home to the most famous theme parks in the world.
There is something for everyone here! What kid doesn't want to live down the street from Walt Disney World, SeaWorld, and Universal Studios Orlando? It's all here! Therefore, when you buy a houses for sale Doctor Phillips or Orlando area homes, you also get in on all of the action.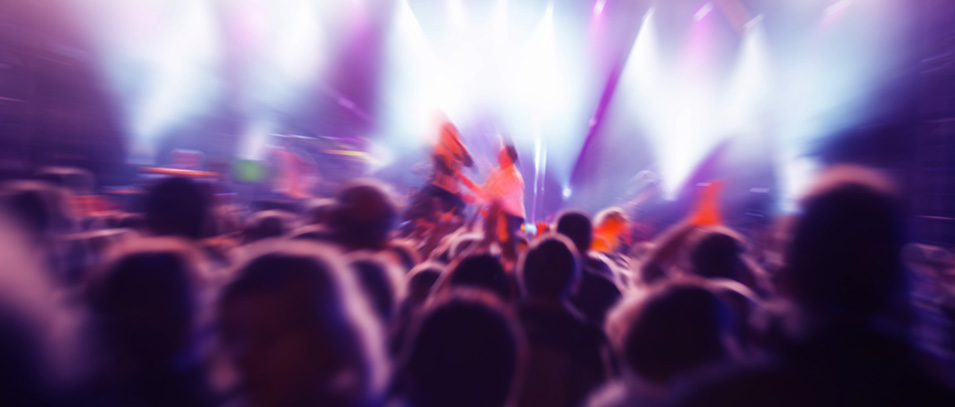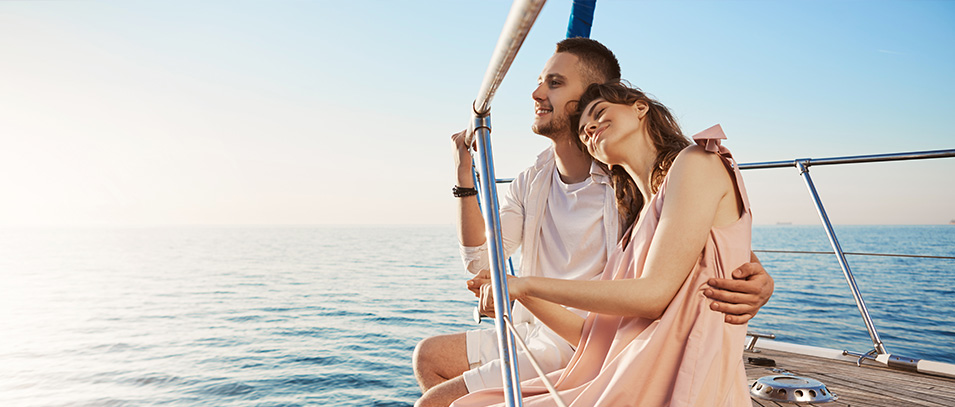 High-End and Fine Living
Another reason to choose Doctor Phillips is its marvelous, high standard of living. Almost all of the communities in Doctor Phillips are high end, offering luxury, extravagance and leisure. This helps the community to maintain its prestige and reputation. Additionally, most residents of Doctor Phillips are incredibly successful people and some are famous athletes, stars and entertainers.
Doctor Phillips is the Orlando suburb most known for its fine living. Properties, homes, houses and condos here can go for well upwards of 1 million dollars, however, they offer the best that money can buy. Furthermore, most of Doctor Phillips luxury properties are lakeside and offer boat owners the tantalising perk of being able to dock their boat on their own property.
Dr. Phillips Orlando Homes For Sale and Communities
Doctor Phillips homes for sale offer so much to owners, residents and renters. However, there are also many other great Orlando neighbourhoods that offer amazing and new homes and great amenities. The Orlando Homes For Sale is here to help you find the best home to fit your family. Check out other fantastic communities and their available properties near Doctor Phillips.
Sand Lake Sound
Sand Lake Sound is yet another incredible community just south west of Orlando. Most of the homes here are back up to Little Sand Lake or Big Sand Lake and offer beautiful lake views.
Homes here are very new and modern for fine and cozy living. This community is one of the most contemporary in the Orlando area as it was first developed just three years ago in 2017. Most of the dwellings in Sand Lake Sound are townhouses and single family homes. Beautiful townhomes run for about 500,000 and single family homes start at 1,000,000.
Not only do Sand Lake Sound homeowners benefit from their uber modern property investment, they also get to enjoy an unbeatable location. This is because this lovely, quaint community is a one minute drive from International Drive. You're so close to all of the Orlando action but also get to enjoy a quiet, relaxed home atmosphere. Furthermore, Sand Lake Sound sits across from Turkey Road, the main drag that crosses this community.
Sand Lake Sound's location and views and high end living truly delight community residents. This neighbourhood faces the beautiful Orlando Eye on one side, illuminating the night sky with gorgeous lighting. When you live in Sand Lake Sound, you are sure to wake up every morning with a "wow!"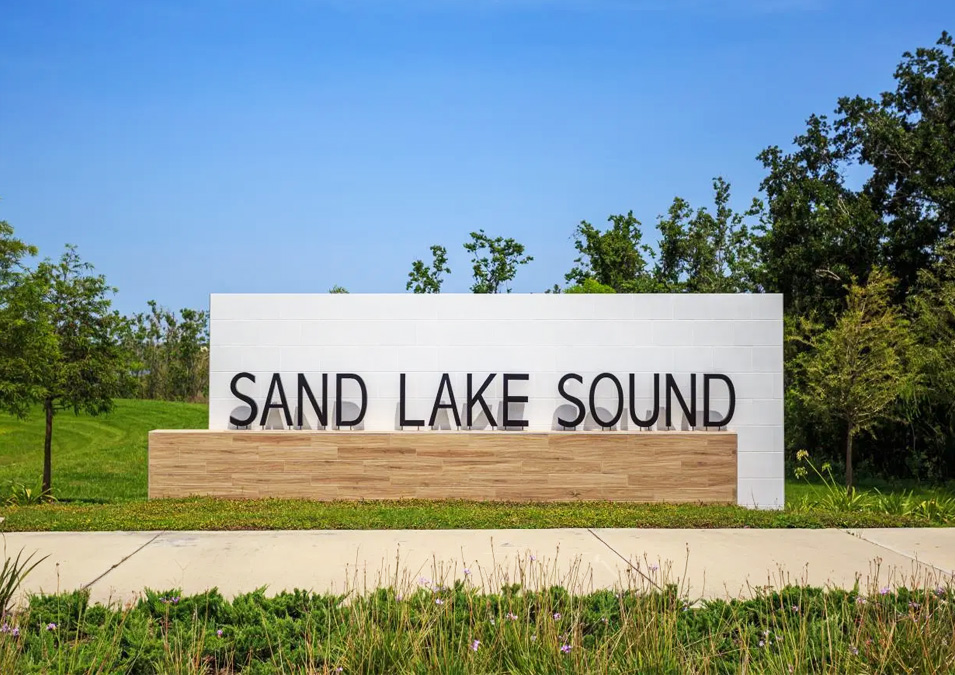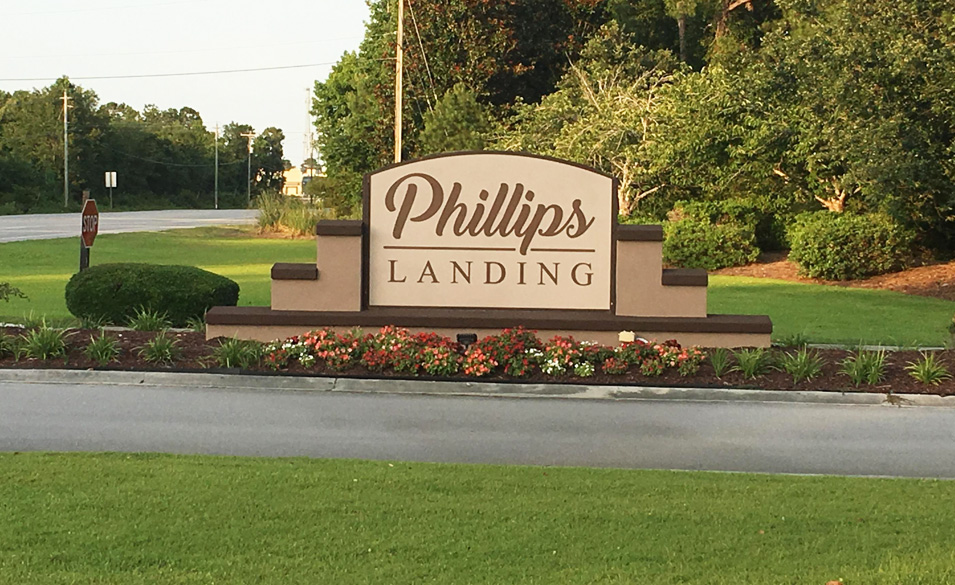 Phillips Landing
Phillips Landing is another tremendous Orlando community similar to Doctor Phillips. This vibrant, small community also has bodies of water on both sides. Many of these properties are also lakeside and homeowners enjoy docking their own boat right in their backyard. To the west is beautiful Lake Sheen and to the east is Big Sand Lake.
The location here is truly wonderful as it sits just south of Doctor Phillips and slightly west of International Drive. Phillips Landing is unique because this community has more history than the other communities in this area. It is formed by two smaller neighbourhoods called Heritage Bay and Bay Harbor and homes here range from three to six bedrooms ranging from $400,000 to 1,000,000.
Homes here are sprawling and beautiful in a gated community with security guards. Their signature features are their lush, green lawns and spacious, sophisticated layouts. Residents report feeling very secure and many settle here to safely raise a family while also taking part in the Orlando action.
Ruby Lake
By all means, the Orlando region offers some of Florida's best suburban communities. Yet another fantastic, high-end neighbourhood that offers a high quality of life, safety and incredible amenities is Ruby Lake. This community is a bit larger, offering newer homes and lakeside properties. It was first built in 2017 and touches the heart of Orlando.
Like many of the communities in this area, Ruby Lake offers a great, convenient location. It sits right down the street from Sand Lake Sound and is very close to shopping centers and major Orlando malls. For these reasons, it is truly the place to be. Everything from its location to its numerous and diverse restaurants to it great family-friendly atmosphere make it incredibly popular among potential buyers.
What's more is that Ruby Lake homes were built by the incredibly reputable developer, Pulte Homes. Properties here feature stunning open-concept floorpans and beautiful views of Ruby Lake. Homes here offer luxury to the last detail and fit every family's needs.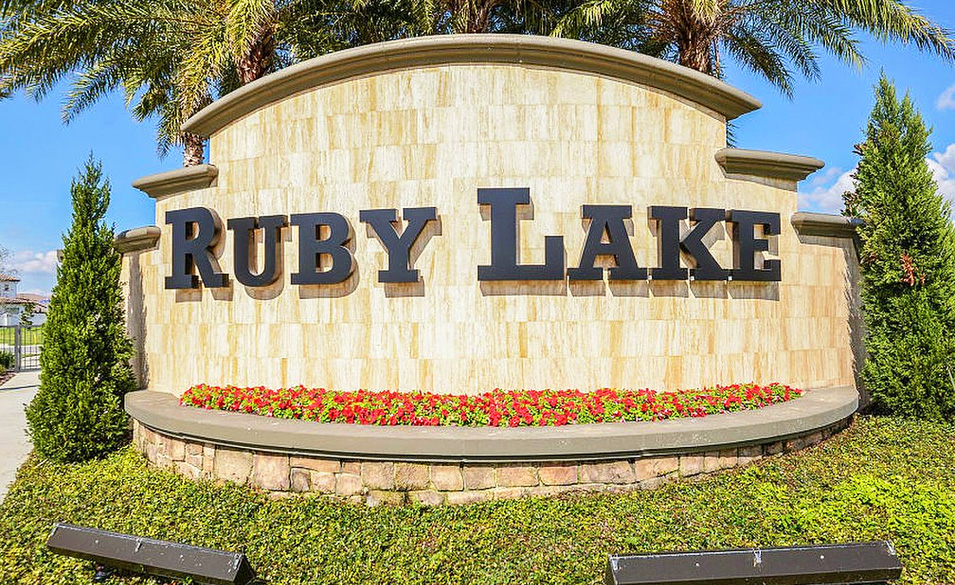 New Homes for Sale in Doctor Phillips Fl
Doctor Phillips is such a popular, high-end community that it was rated as one of the best places to live by Money magazine in 2015. Indeed, the entire community and almost all of the homes here are new. Most were built in the past five years and development of even newer properties are in the works. Floorplans in this stunning community range from modern open plans, to contemporary elaborate interior architecture. Doctor Phillips is sure to have a new home in exactly your desired style.
This community completely redefines American living and offers buyers the benefit of choice. Approximately 55% of the homes here are single family houses but other appealing options include large apartments and jaw-dropping townhomes. All of these properties are new and some were finished just earlier this year in spring 2020.
…And it doesn't stop there! Even though Doctor Phillips is an established neighbourhood in the middle of the Orlando action, there is still some coveted land available. Many new properties are being developed on this open space to the delight of families interested in moving into this high-end neighbourhood.
The benefits of buying a new home are endless. When you purchase a new home or property enjoy low to no maintenance costs, the convenience of move-in readiness, higher energy efficiency and modern styling. Not to mention, a new home offers higher return on investment than older homes. The Orlando Homes For Sale can help you navigate your new home search in the Orlando and Doctor Phillips areas. Call us today!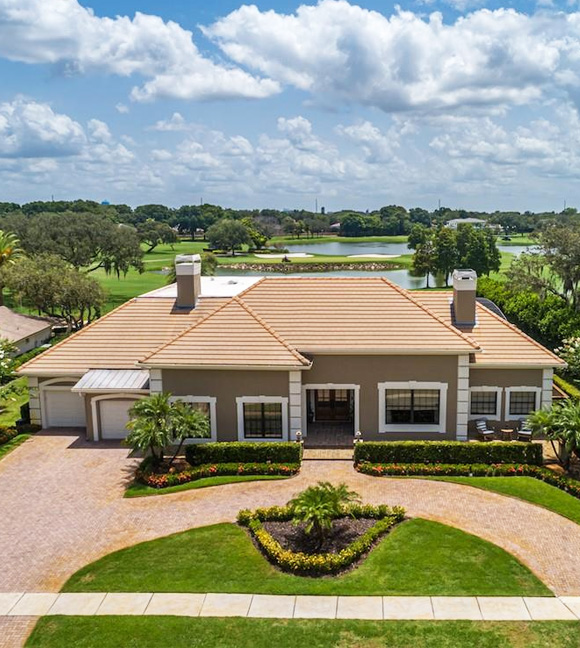 Luxury Homes in Doctor Phillips for Sale
Unsurprisingly, Doctor Phillips is a luxurious and prestigious place to live. There are lots of luxury homes for sale for all tastes and types of families. These deluxe properties include townhomes, condos, and single family homes. For one thing, this properties offer truly the best lifestyle, comfort and class that money can buy and are generally on the highest end of the market running for 1,000,000 and above.
One of the indisputable draws of buying a luxury home in Doctor Phillips is the breathtaking, waterfront views. Almost all of Doctor Phillips's luxury properties are lakeside and provide residents with the best swimming, boating, and water sport conditions in Orlando.
These luxury homes are the hottest properties in Orlando and spend only about 67 days on market because of their popularity. Overall, Doctor Phillips apartments, townhomes and houses set a new standard for decadence with shining granite countertops, massive pools and jacuzzis, beautifully designed roofs and exterior detail, custom tile bathrooms and big game rooms.
Don't miss out on the chance to live in one of the best communities in the country, in luxury and style. Get in touch with your Orlando Homes For Sale agent today!
Doctor Phillips Properties For Sale With Pool
Yet another perk to Doctor Phillips homes and properties are their incredible water features, pools, spas and jacuzzis. Over 60% of the properties in Doctor Phillips and its neighbouring communities have a heated pool, jacuzzi and enclosure.
Whatever you're looking for, whether it be a home with an infinity pool, resort pool or spa-style jacuzzi, Doctor Phillips has it.
Private resident and pool home owner, Francesco, reports that his pool "is beautiful and adds such a great atmosphere to the backyard." These pool homes are ideal for backyard parties, barbecues, or even just a great swim, cardio workout.
Not only are pool homes more enjoyable, they also increase a home's value by over 7%. Don't miss out of this easy way to increase the value of your investment. Contact the Orlando Homes For Sale today to take a tour of a Doctor Phillips pool home.
FAQ: Homes for Sale in Doctor Phillips Orlando FL
The Doctor Phillips Orlando region and Doctor Phillips real estate has so much to offer in the way of a fantastic family lifestyle, incredible amenities, and the perfect location. However, there are other perks and benefits to living in Doctor Phillips. We collected the most important and up-to-date information about your future hometown to help you make an informed real estate decision.
Is Dr. Phillips a good place to live?
Yes, Doctor Phillips is rated one of the best communities in America by Money magazine. In fact, it offers a peaceful and quiet setting for those looking for an escape from the bustle of Orlando. The location is perfect for commuters and business people as it's only a 15 minute drive to downtown. The scenery and natural beauty of the Orlando area is truly remarkable and appeals to nature lovers too.
Additionally, there are 10 major supermarkets in walking distance from Doctor Phillips and over 100 popular restaurants, eateries and coffee shops. Furthermore, the educational standard is incredibly high as students of all ages have access to some of the best elementary, middle and high schools in the country.
It is definitely a community of luxury nestled among the Sand Lake Chain of Lakes. Its chic, lakeside properties and estate homes have won architectural awards. These properties are truly the gem of central Orlando family living.
How far is Dr. Phillips fl from:
Orlando
Doctor Phillips is just a fifteen minute drive from Orlando. This means that residents here benefit from easy access to all that Orlando has to offer. Orlando International Airport, International Drive, and all of the major theme parks including Disney World, SeaWorld and Universal Studios are the perfect distance from Doctor Phillips homes for sale.
---
Palm Bay Fl
Another incredible perk that Doctor Phillips home owners have is that they are only an hour's drive from the beach. Palm Bay Florida, a popular beach front town with Key West architecture, is only 70 miles away from Doctor Phillips. Therefore, Doctor Phillips families enjoy spending weekends at the beach, splashing in the majestic Atlantic Ocean.
---
Windermere
The peninsula community, Windermere, is only a fifteen minute drive from central Doctor Phillips. Here residents enjoy water sports including wakeboarding, kayaking and canoeing, jet skiing, wind surfing, swimming and boating. Windermere borders Lake Butler and Doctor Phillips residents enjoy days spent on the lake in just a short drive from their community. Windermere itself is also a popular place to live and offers modern real estate and family living at a great price point.
---
Winter Garden
Historic Winter Garden is famous for its collection of restaurants, cafés, shops, theatres, and museums. This incredible and quaint little town is perfect for a family weekend out. Doctor Phillips residents enjoy shopping around in Winter Garden on a relaxed Saturday or Sunday afternoon. Altogether, Doctor Phillips is only a 20 minute drive from Winter Garden which backs up to Lake Apopka. This means Doctor Phillips residents have access to a cute, convenient little shopping town just 15 miles away.
Best places to eat in Dr. Phillips
Doctor Phillips is well-known for its culture of cuisine and its population of foodies and food lovers. The most popular place to dine out in the Orlando area is called "Restaurant Row." This restaurants paradise is a strip of over 100 restaurants, bars and cafés, each offering their own unique spin on a different cuisine. Some of the most popular spots in this area include Ocean Prime, Fleming's Prime Steakhouse and Wine Bar and Seasons 52.
---
Ocean Prime
Ocean Prime is one of Orlando's hottest restaurants, for a few reasons. Its menu is one of the most extensive in town and serves up steaming plates of delicious surf and turf. This modern American restaurant and lounge comes to you from the award winning Cameron Mitchell Group restaurants. Here, you're treated to some of the best cocktails around, prime cuts of mouthwatering steak and a Wine-Spectator honoured wine list. For reservation inquiries, call or book online.
---
Fleming's Prime Steakhouse & Wine Bar
Another fantastic establishment for great American dining is Fleming's Prime Steakhouse and Wine Bar. Fleming's offers an incredibly diverse menu of American fusion and flair, great for any occasion or special event. Time and time again, guests are delighted by delicious meats and steaks and mouth watering desserts, such as Fleming's famous chocolate lava cake. You won't be disappointed by an inviting, upscale ambience and a party on your plate. Visit Fleming's today to see for yourself.
---
Seasons 52
Seasons 52 is a fresh grill and wine bar offering the best selection of down-home cooking in a comfortable family-friendly atmosphere. In particular, Seasons 52's menu is broad offering something for everybody. The range of soups, salads, and classic main courses leaves every stomach full and satisfied. Here, you'll find everything from fresh pastas to pork chop, steak or fish. What's more is Seasons 52 offers dining in and easy take out service. Explore their great menu today.
What is the Zip Code for Doctor Phillips in Orlando?
The zip code for Doctor Phillips in Orlando is 32836 or 32819. It is a census-designated but officially unincorporated community in Orlando spread out over five square miles. Doctor Phillips's population is approximately 11,000 residents and is a city within Orange County, Florida.
Where is the Doctor Phillips Center?
In the Orlando region, you'll find the community of Doctor Phillips and Doctor Phillips Center. Though they share the same name origin, Doctor Phillips Center is located in downtown Orlando not in the city of Doctor Phillips. The name, Doctor Phillips, is recurring and reused in the Orlando area. Chiefly, Phillip Phillips gives these places in Orlando their namesake. He was a prominent business man and medical school graduate who helped build up the Orlando area. At once, he was the area's most famous citrus magnate and later a thorough real estate owner.
The Doctor Phillips Center, a performing arts theatre and Orlando's main art and cultural facility, is named in his honour. Additionally, there is an annual program of events, concerts, performance and plays on rotation here. The city of Orlando delights in black-tie evenings at this prestigious theatre. Everyone from comedians to famous personalities, to ballets and theatre troupes tour through the Doctor Phillips Center.
Things to do in Doctor Phillips
There is simply so much, too much to do and see in Doctor Phillips. Residents and guests always have their pick of entertainment and activities. We've listed some of the most popular and famous of these below:
---
Eat at the Best Restaurants Orlando has to Offer
Orlando is known as the town for food in Florida. Visit Restaurant Row to really get your grub on and chow down on local as well as international cuisine.
This mile-long strip of great drinking and dining has virtually every kind of restaurant imaginable. Besides, Orlando residents like to gather here and go out on the town for a night of great food and great company. By and large, Restaurant Row is strung together by The Dellagio Towncenter Market, The Marketplace at Doctor Phillips, The Fountains at Bay Hill and The Plaza Venezia.
Restaurant Row is easy to get to as its located perfectly and centrally in Doctor Phillips on Sand Lake Row just west of the I4.
---
Golf at Bay Hill and Orange Tree Golf Club
Golf is, of course, THE sport of Orlando. Consequently, you'll find some of the best golf courses and country clubs in the country. On top of the list, you'll find Arnold Palmer's Bay Hill Golf Club and Orange Tree Golf Club. Bay Hill Golf Club is a private club and hotel with resort style amenities and a world class spa and lounge. It was designed by architect, Dick Wilson, in 1961 and built a little later by Bob Simmons. This golf course is so much more than that. It also offers a beautiful lodge, first-class amenities, tennis, and a golf academy for learners.
Orange Tree Golf Club is one of the most iconic in Florida with its gorgeous greens and fairways. Indeed, it is a family owned and operated golf retreat known as the "hidden gem" of Doctor Phillips. It's the perfect course for players or all ages and abilities and features beautiful water feature dotted throughout the course.
---
Universal Studios
Universal Studios, Orlando, is actually within the city limits of Doctor Phillips. It is the second most popular theme park in the country just after Walt Disney World. Universal Studios attracts flocks of international tourists and visitors because of all its attractions and its multiple theme parks. Additionally, Harry Potter fans pilgrim to The Wizarding World of Harry Potter at Universal Orlando. Furthermore, visitors also love the thrilling Volcano Bay at Universal Studios and enjoy a night out at Universal City Walk. All of this action and excitement is in the beautiful community of Doctor Phillips.
---
International Drive
International Drive, possibly the most famous street in Florida, is just a hop, skip and a jump away from Doctor Phillips. This is where the magic happens. All three of Orlando's most famous theme parks are located here, as well as some of the best shopping, nightlife and entertainment in the world.
Doctor Phillips homes for sale are only a short five minute drive from all that International Drive has to offer. Additionally, its busy and buzzing atmosphere is perfect for fun-seekers of all ages including singles, families, couples and retirees. Don't miss out on all the excitement! Find your Doctor Phillips dream home today!
---
Short Drive to Disney
Walt Disney World needs no introduction. It is truly the most magical place on Earth and consistently holds its place as the number one most visited theme park in the world.
Doctor Phillips is only five miles away from Mickey and Minnie's fantasy home. You can get there from your future Doctor Phillips property in under 10 minutes. Imagine watching the Disney World fireworks from your very own backyard every night. Watch as the lights and colors light up the night sky, delighting little dreamers and adults who still believe in Disney magic!
Doctor Phillips Homes for Sale: the Right Place to Call Home
As you can tell by now, Doctor Phillips is simply a wonderful place to live. It has everything that families, retirees, and couples could need for luxurious, quiet living at a modern pace of life.
Homes for sale in Doctor Phillips Orlando Fl are undeniably the best of the best. Certainly, residents and home owners in this area report being extremely satisfied with the community, its great schools, diverse amenities, safety, location and convenience.
If this sounds like what you've been dreaming of for your and your family, don't hesitate. Contact the Orlando Homes For Sale today. We are the most supportive and customer friendly, family-owned real estate partner in central Florida.
Now is the time to make your home dreams come true! Pick up the phone today. Our team is standing by.
Looking for Homes For Sale in Dr. Phillips? Contact Orlando Homes For Sale Real Estate Today!
No need to make your real estate, investment or rental decision alone. The Orlando Homes For Sale is here to provide you with the best listings, advice and information on the market. We are a family owned business driven by our commitment to our clients' satisfaction. In a word, count on us to be your partner on your home ownership journey! Call or email us about the property, neighbourhood investment or rental home you're looking for and we will help you find it, guaranteed!
Orlando Homes For Sale is your Orlando area associate operating with integrity and trustworthiness. Additionally, we can provide support in every step of the property buying process from searching to financing and closing to signing. Not to mention we provide full real estate and property booking services wit our subsidiary, Orlando Vacation Rentals. Our full-service, 360 degree real estate agency and team is highly trained to provide the best consultation to help you make the best decision for your home or property investment.
A Family-Owned Team You Can Trust
Our team, founded by family Ferreira, is lead by award winning brokers with years of experience and hundreds of satisfied clients. This young, energetic team provides all clientele with the most modern information and update on current market trends for hour to hour decision making. Additionally, our team is deeply entrenched in the culture and spirit of Orlando and grow with our city too. This means we can easily forecast trends and upcoming changes or developments in the market.
Selling or buying, renting or investing, the Orlando Homes For Sale makes it easy. We help you get the keys—the keys to your future and the keys to your dream. Our extensive team and network of brokers, lenders, home maintenance vendors inspectors, agent, home stagers, and property managers are here for you. Buying a home can be a headache, but with Orlando Homes For Sale, it's a breeze. Customer satisfaction is our no-questions-asked guarantee.
In general, if you're looking for Dr. Phillips homes for sale, there's only one real option. Call the Orlando Homes For Sale today!