Kissimmee Real Estate: Homes for Sale in Kissimmee, FL
If you're looking for homes for sale in the Orlando, FL town of Kissimmee, Orlando Homes For Sale can help! Originally an agricultural town, Kissimmee underwent a transformation after Disney World opened in 1971, spreading residential homes and resorts over its agrarian land like seeds, to house the thousands of new theme park workers and tourists. Since then, these seeds have grown even more homes and infrastructure, even while Kissimmee retained much of its old pastureland.
The result is a singular city, where idyllic landscapes about modern resorts. It's also resulted in low prices on real estate, as buyers can't seem to decide if Kissimmee, FL is a resort town, a ranching town, or something in between.
But Orlando Homes For Sale is here to show you that Kissimmee, FL is more than the sum of its parts. With great Kissimmee, FL houses for sale, it could be home!

© 2021 Stellar MLS. All rights reserved.
The data relating to real estate displayed on this website comes in part from the Internet Data Exchange (IDX) Program of Stellar MLS. All listing information is deemed reliable but not guaranteed and should be independently verified through personal inspection by appropriate professionals. Listings displayed on this website may be subject to prior sale or removal from sale; availability of any listing should always be independently verified. Listing information is provided for consumers' personal, non-commercial use, solely to identify potential properties for potential purchase; all other use is strictly prohibited and may violate relevant federal and state law.
Stellar (MFR) data last updated at March 2, 2021 5:42 AM ET
Orlando Homes For Sale Clients Testimonials
Why Buy a Home in Kissimmee, FL?
A "dark horse" is defined as: "a candidate about whom little is known, but who unexpectedly succeeds."
In that case, Kissimmee, FL is the dark horse of the Orlando real estate market.
Because of its proximity to Disney and other theme parks, it's best known as a resort town.
But while it's certainly a great place to stay when you visit Disney, it's also an amazing place to live!
With great home prices, an incredible location, more pool homes than anywhere in Central Florida, and top-rated schools.
Plus, it's short-term-rental-friendly.
Which, in combination with its proximity to the parks, makes it a great place to invest!
To check out our handpicked selection of great Orlando homes for sale in Kissimmee, FL, feel free to jump over to our website!
Or, keep reading to see our top five reasons why the homes for sale in Kissimmee, FL make great candidates for your new Orlando home!

1. Amazingly Affordable Home Prices
Because of Kissimmee's reputation as a resort town, and because of its vestigial ruralism, land here is cheap!
Especially compared to other nearby towns like Windermere, Winter Garden, Winter Park, and Lake Nona.
In Kissimmee, FL, it's possible to find homes that rival any you'll find for sale in those Orlando towns.
But you can get them at a fraction of the price!
2. Great Location
In Kissimmee, you're never more than minutes from magic.
Whether it's the magic of Disney, just a 5 minute drive from the Celebration area.
Or other magical attractions like the Medieval Times Dinner Theater and Fun Spot America.
There's the magic of retail, with Disney Springs, Buena Vista Factory Outlets, and the famous Loop Shopping Center, one of the largest open-air malls in the US.
And all of it is easily accessible via Kissimmee's ultra-convenient network of highways and byways.
Which includes:
I4 and 429, both gateways to much of Orlando to the north of Kissimmee
192, which takes you east all the way to Melbourne
And famous 535, connecting Kissimmee to Disney Springs and taking you by the Lake Buena Vista Resort and Buena Vista Factory Stores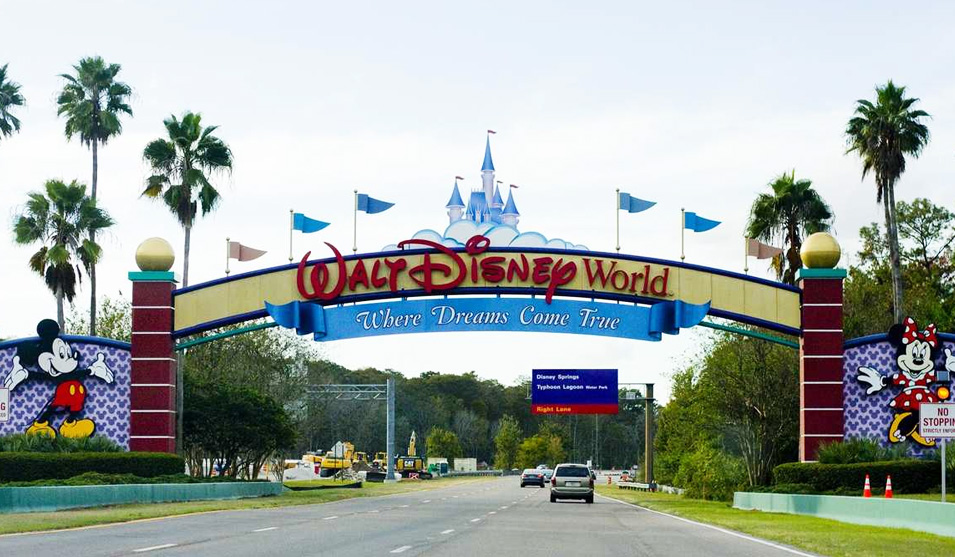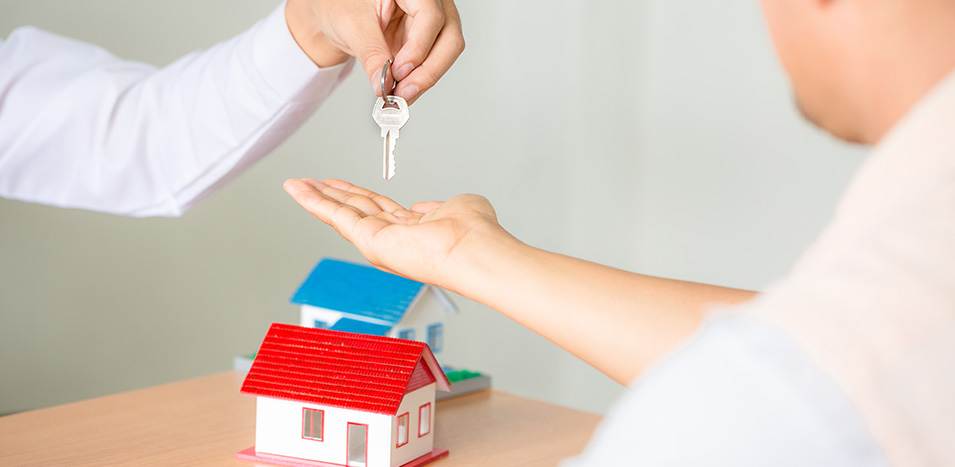 3. Short-Term-Rental-Friendly
Kissimmee is easily the best short-term-rental-friendly town in the Greater Orlando Area.
But don't take our word for it - check your map!
First, find Disney World.
Next, look at the towns that surround it.
Of all these towns - Winter Garden, Windermere, Kissimmee, and Orlando (Orange County) - only Kissimmee is short-term-rental-friendly.
This means, if you're an Orlando investor, Kissimmee, FL vacation homes for sale let you corner the market!
4. Pool Homes Aplenty
Homes for sale with pools are much more common in Kissimmee, FL, than elsewhere in the Greater Orlando Area.
Not only residential single-family homes.
But, thanks to Kissimmee's many vacation rental resorts, townhomes, too!
Short-term rental townhomes with private pools are a rarity outside Kissimmee.
Making yet another reason why investing in Kissimmee vacation homes lets you corner the market.
But whether you're looking for residential or vacation homes for sale in Kissimmee, FL, a pool is a great way to beat the Orlando heat.
As well as a great way to add value to your investment!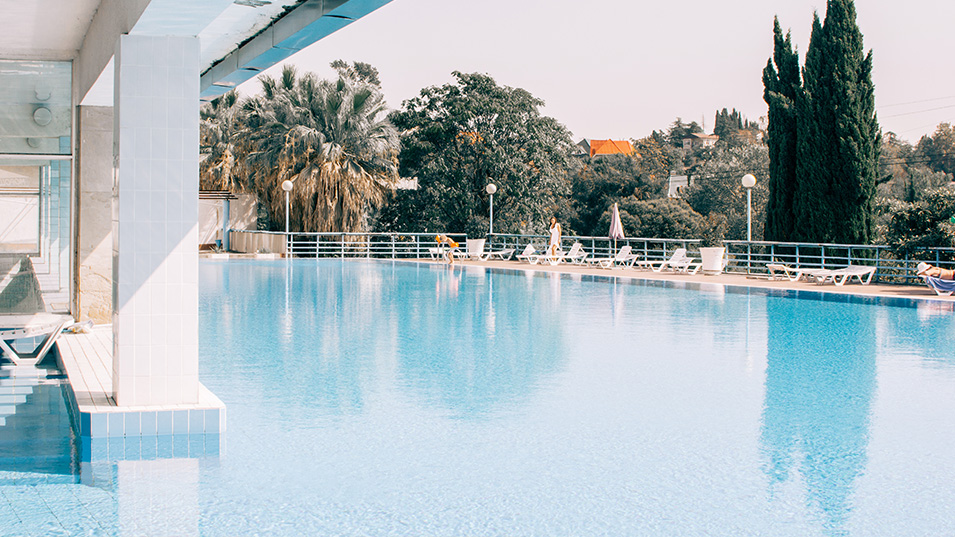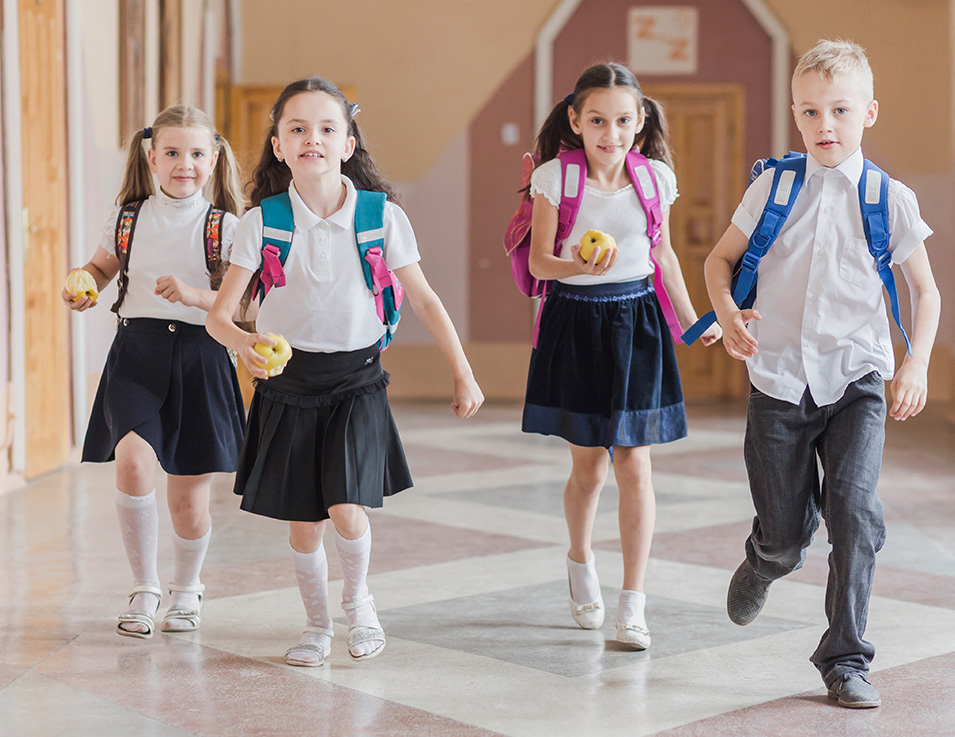 5. Top-Rated Schools
Just as Kissimmee is often overlooked by home buyers looking for houses for sale in the Greater Orlando Area, Kissimmee's schools don't always get the recognition they deserve.
And just as Kissimmee, FL is the dark horse of the Orlando real estate market, proving that great homes can be found if you know where to look, its schools are yet more proof of that same concept - that if you know where to look, a great education is never out of reach!
To help guide you, here are four top-rated Kissimmee schools to get you started:
Osceola County School of the Arts - This public magnet school is highly rated and lets students choose a major: visual arts, acting, singing, instrumental music, writing, or dance
Celebration k-8 - According to a survey by publicschoolreview.com, Celebration K-8 ranks in the top 20 percent of Florida schools in overall test scores
Professional and Technical High School - Known by the acronym "PATHS," this accelerated high school lets students begin tracking their career path early
Kissimmee Charter Academy - Built to address the problems of overcrowding in area schools, Kissimmee Charter Academy offers students a higher teacher-to-student ratio and the chance for an education tailored to their needs
Why You Should Hire a Realtor to Find Homes for Sale in Kissimmee, FL
Buying a home is a long, difficult, and expensive process.
And the less experience you have buying homes, the longer, more difficult, and more expensive it becomes.
In fact, the median duration of home ownership in the United States is 13 years.
That means that, on average, home buyers go 13 years between purchases.
If you stopped tying your shoes for that long, it might take you a minute to remember how.
Now imagine trying to remember something as complex as the home buying process.
From searching listings, to scheduling showings, to making smart offers, getting inspections and appraisals, renegotiating your offer based on the results of the inspections and appraisals, closing the sale, moving in - it's hard enough just to keep it all straight.
But to tackle each step with skill - to know where to find the best listings, what to look for during a showing, how to construct a smart offer, how to negotiate and craft creative counteroffers - in order to get the very best home at the very best price, is a whole different matter.
Going 13 years without practicing these steps can set you up for disappointment.
Even in Kissimmee, where homes are plentiful and affordable.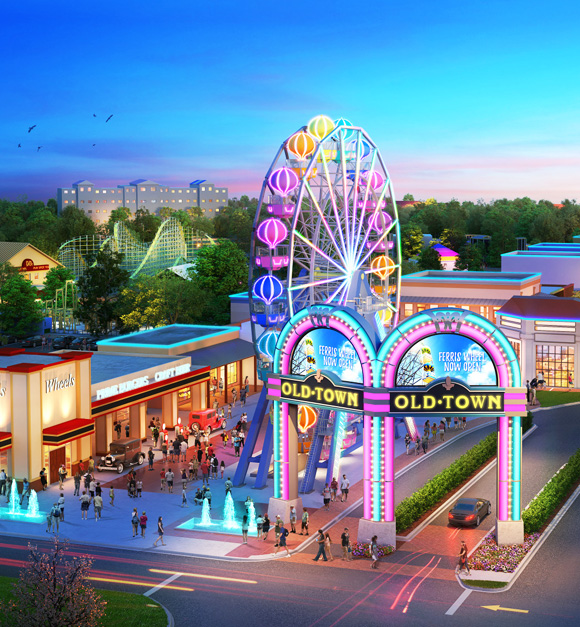 That's Where We Come In
As the premier real estate service in Kissimmee, FL, Orlando Homes For Sale practices the home buying process just about every day.
We have the area knowledge and market access to find you the very best listings for your needs.
As Kissimmee's premier seller's agents, too, we know the value of Kissimmee, FL real estate.
So we can help you craft an offer that puts you in the running without selling you short.
And with years spent sharpening our negotiating skills, we can help you navigate the tricky back and forth of deal-making.
Ensuring you get the price you deserve.
To start your Kissimmee home-buying journey with Orlando Homes For Sale today, drop us a line!
Or scroll down to learn more about what makes Kissimmee one of the best places to live in Central Florida.
And one of the most unique places anywhere.
Kissimmee - An Evolutionary History
One reason Kissimmee is so affordable is that no one seems to know what to make of its identity.
Is it a cattle ranching town?
A resort town?
Rural, urban, suburban, exurban?
Or something in between?
Kissimmee has been going through an identity crisis since its founding in 1883, when Philadelphia native, Hamilton Disston, contracted with the state government to set up dredging operations there.
To transport workers and capital, the Kissimmee Shipyard was built, becoming a leading producer of steamboats in the region.
This, in turn, made Kissimmee a major hub for shipping and transportation.
Which reputation only grew with the extension of the South Florida Railroad down to Kissimmee.
With the ability to ship freight via boat or train, and with the right climate, Kissimmee soon found itself a leading grower and exporter of citrus.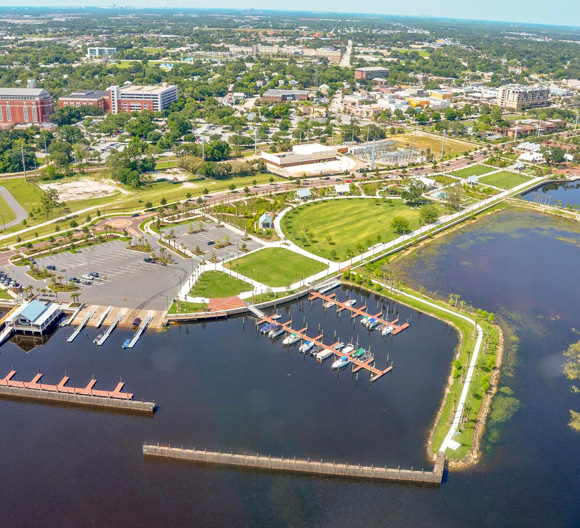 Kissimmee's Heyday Comes to an End
However, as more rail lines began to link up across Florida and the United States at large, Kissimmee's steamboat shipping and -transportation industry was soon all washed up.
That left the trains for shipping the fruit.
But even Kissimmee's rail lines soon found themselves out-competed by the other, more convenient lines.
Finally, with the historic freezes of 1894 and 1895, the fate of Kissimmee's citrus sector was sealed.
Kissimmee had to reinvent itself again.
So it turned to open range cattle ranching.
Cattle ranching, alongside a slowly rebounding citrus packing sector, persisted as Kissimmee's main industries until 1971, the year Disney opened.
Once again, Kissimmee found itself going through a transformation.
Though many of the ranches would remain in operation, the flat horizon was soon being broken up by roller coasters and hotel highrises.
This is the picture of Kissimmee that persists to this day - a unique patchwork of cow fields, residential communities, resorts, local amenities, and attractions.
And therein lies the answer to Kissimmee's seemingly fractured identity.
Is it a ranching town, a resort town, a residential neighborhood?
Is it just the "gateway to Disney," or is it a great place to live?
The answer is, all the above!
And yet, these aspects don't clash.
Rather, they come together in harmony, and reemerge as a single, unique, wonderful identity: Kissimmee.
They're also a major reason why Kissimmee, FL is the dark horse of the Orlando real estate market.
Because it's this multi-faceted identity that makes land in Kissimmee so cheap.
And it's what makes it possible, no matter what your needs, to find houses for sale in Kissimmee, FL that meet them.
But to get the BEST deal, on the BEST home for your needs, you need a realtor.
And not just any realtor...
Kissimmee's Best Realtors
As the premier real estate service in Kissimmee, FL, Orlando Homes For Sale has the experience to get you the deal you deserve.
And the Orlando area knowledge to find Kissimmee, FL houses for sale that you love.
To see our full selection of Kissimmee, FL houses for sale, follow the link to our website.
Or, read on to find out how you can make investment magic in Kissimmee, the short-term-rental capitol of Central Florida.
Vacation Homes for Sale in Kissimmee, FL
Out of all of Orlando's more than 100 distinct neighborhoods, Kissimmee, FL is the number-one location for vacation homes!
Just 5 minutes from Disney, and as Orlando's most short-term-rental-friendly town, Kissimmee is home to many of Central Florida's best vacation resorts.
And because they were built specifically for vacationers, these resorts boast incredible amenities found nowhere else in Orlando.
From onsite water parks with huge pools and high-tech rides, to full liquor bars and gourmet restaurants, to sports facilities, to near-limitless concierge services, these resorts were built with tourists in mind.
Letting them have the vacation of a lifetime without ever leaving the resort gates.
This, in combination with their proximity to Orlando's famous theme parks, makes them the most popular option for visitors to Orlando.
Which in turn makes them a great option for investors!
New Homes for Sale in Kissimmee, FL
If you're looking for new homes for sale, Kissimmee, near Orlando, FL, has plenty of options available.
Take advantage of Kissimmee's unbeatable prices on homes in unbeatable communities.
Whether it's ultra-high-end luxury villas at Reunion, the incredible location of Tapestry, state-of-the-art amenities at Solara, or the highly affordable but also highly varied options at Storey Lake, there's sure to be a Kissimmee community with new homes for sale that meet your needs!
And Orlando Homes For Sale has the Kissimmee, FL market access to help you find them!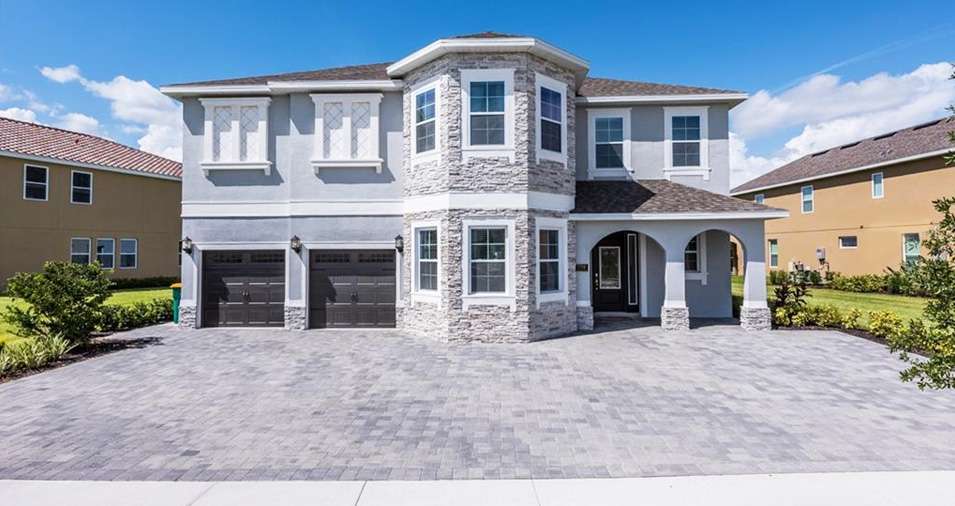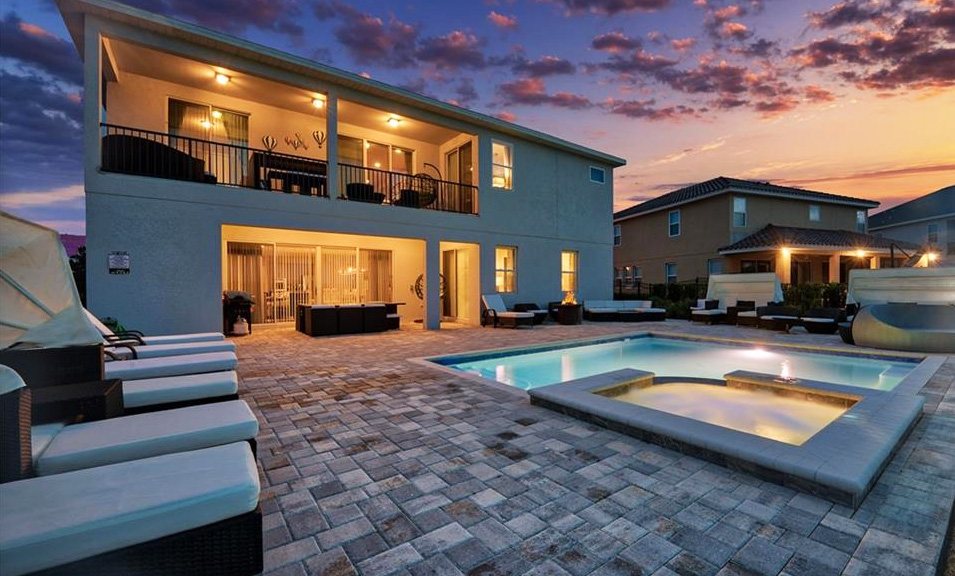 Kissimmee, FL Homes for Sale with Pool
Kissimmee, FL has more pool homes available for sale than anywhere else in Orlando.
Which is great if you're looking to live here.
As a full-time Kissimmee resident, you'll be glad come summer that you chose to buy a pool home.
And if you're looking to rent out your home during the summer months, you'll be even happier.
Having a pool dramatically raises your home's demand.
Not to mention your returns.
Plus, with Kissimmee's many townhomes for rent short term, you can corner the market with something renters won't find anywhere else - a townhome with a private pool!
Luxury Homes for Sale in Kissimmee, FL
When it comes to luxury houses for sale, Kissimmee, FL seems a bit limited at first glance.
At least compared to neighboring areas like Windermere, Lake Nona, and Winter Garden.
However, just like everything else about Kissimmee, looks can be deceiving.
Luxury homes are here if you know where to look.
And Orlando Homes For Sale has the Kissimmee, FL-area knowledge to help you find them!
Reunion, for instance, is a great place to start.
Want luxury?
When celebrities visit Disney World, Reunion is where they stay.
Reunion boasts huge houses just minutes from Disney.
Still not luxurious enough?
Try Bear's Den.
Located inside Reunion's gates, Bear's Den is a gated community WITHIN a gated community!
Making it extremely safe.
And with huge, high-end mansions with golf and lake views, it's also extremely luxurious.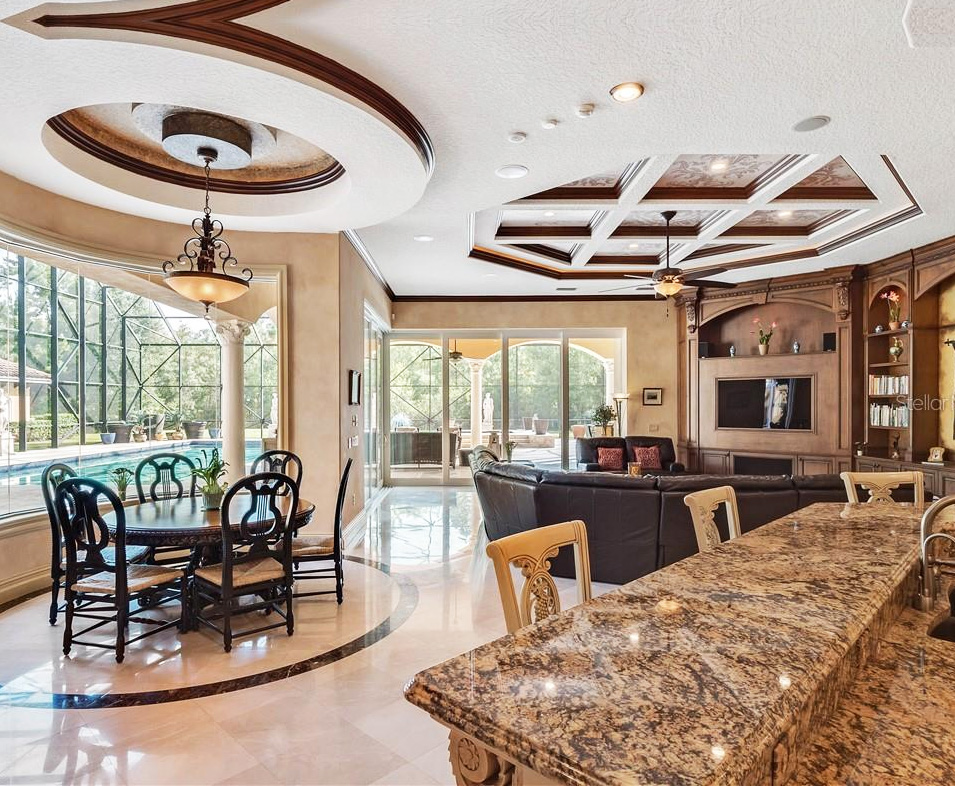 Kissimmee, FL Communities with Homes for Sale
Kissimmee, FL is full of master-planned communities with amazing houses for sale.
From ultra high-end and exclusive, to modest-yet-charming, Kissimmee's resorts are as diverse as Orlando is more generally.
Many were built specifically to house short-term renters on vacation, so many boast incredible amenities centers.
But they ALL have one thing in common - a fantastic location!
Here are a few of our favorite Kissimmee, FL communities with houses for sale NOW at Orlando Homes For Sale:
Tapestry - Kissimmee, FL Homes for Sale
This residential-only community boasts amazing lake-view homes
As well as a fantastic location by the airport
And just 5 minutes from the Loop, the largest horizontal shopping center in the country
Not to mention right next to Osceola Parkway, a direct link to Disney World!
Its gated entrance and 24-hour guard make it very safe
While its great amenities center, featuring a resort-style pool and state-of-the-art gym, makes it very luxurious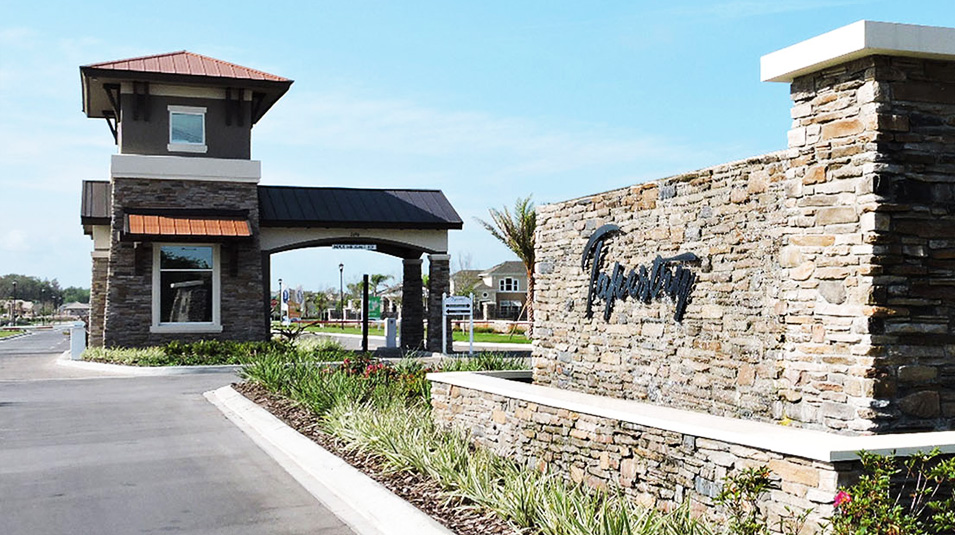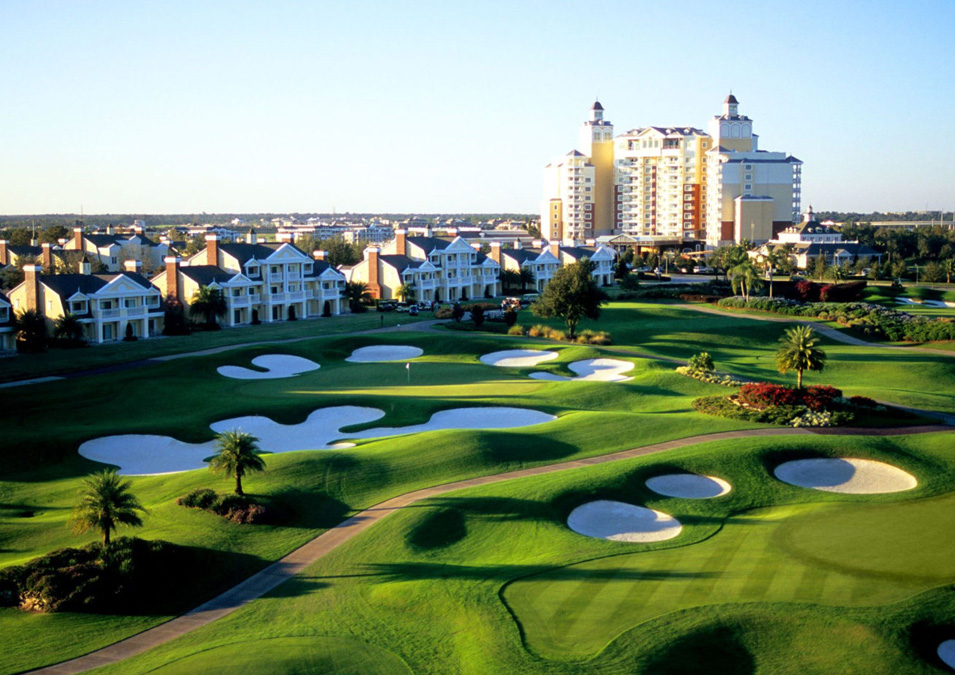 Reunion Resort - Kissimmee, FL Homes for Sale
Kissimmee's most luxurious community, and one of the most luxurious in the Greater Orlando Area
When celebrities visit Disney World, they stay at Reunion Resort
Where homes of up to 15 bedrooms go for up to 6,000 dollars a night
Making Reunion a very lucrative place to invest
But it's also a great place to live full time
Residents enjoy an incredible suite of amenities, especially of the golf-related variety
At one time, there was even a golf academy, Annika Academy, owned by world-famous golfer, Annika Sorenstam
Though she has since closed it to spend more time with family, Reunion continues to offer great golf amenities to this day
Sonoma Resort - Kissimmee, FL Homes for Sale
This short-term-rental-friendly resort is a great place to stay, invest, or live full time
It boasts huge homes up to 15 bedrooms
As well as a mind-blowing amenities center with a fully modern gym and resort-style pool
And, like all Kissimmee resorts, it boasts a great location
Just minutes from the Loop shopping center
As well as the Walt Disney World Resort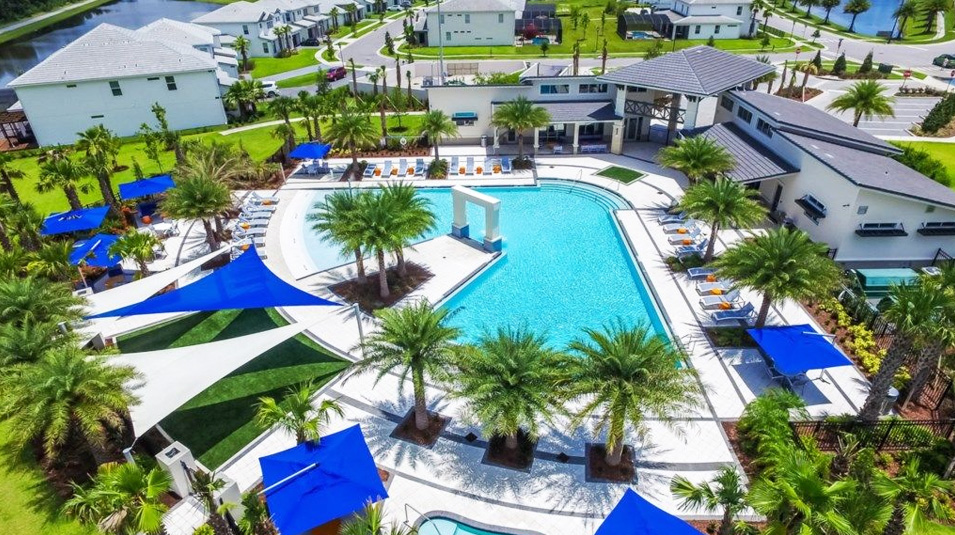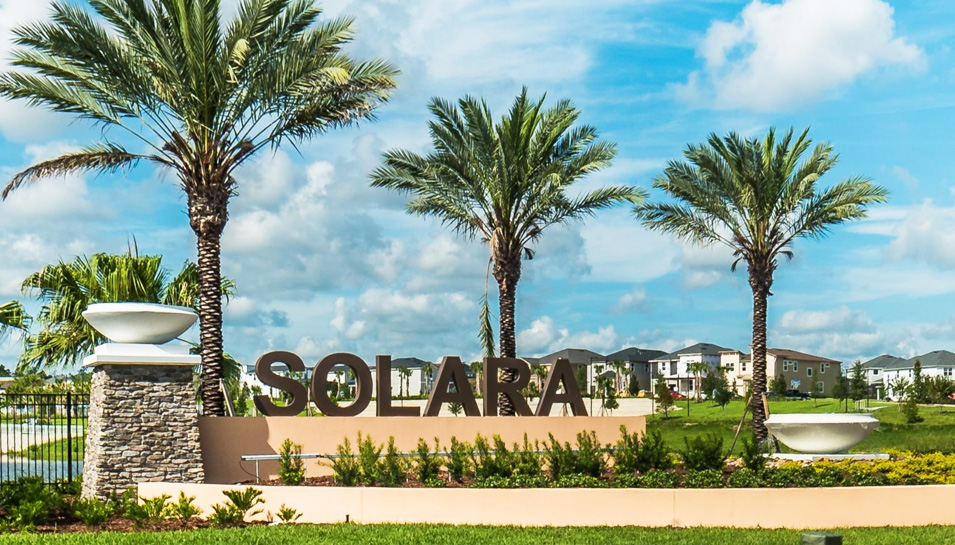 Solara Resort - Kissimmee, FL Homes for Sale
Solara is the ultimate resort for young active families
Even though it's an hour from the beach, the surf's always up at Solara, thanks to the FlowRider Surf Simulator!
This state-of-the-art machine lets you set the surf anywhere between glassy and gnarly, giving surfers of all abilities the chance to hang ten in Central Florida
Or, for more kid-friendly thrills, a kids' splash pad is just the thing to drain off all that afternoon energy
In the evening, book a booth at the onsite restaurant, the Solstice Bar and Grill, then take a sunset stroll around Solara's onsite pond
Lucaya Village - Kissimmee, FL Homes for Sale
In Kissimmee, FL, where affordable houses for sale are just status quo, Lucaya Village is one of the MOST AFFORDABLE resorts in town
It features luxury townhomes and is short-term-rental-friendly
It also boasts an amazing location right by Walmart on SR 535
Putting it within just minutes of Disney, Buena Vista Factory Stores, the airport, and Publix,
All of which makes it a great place to live AND invest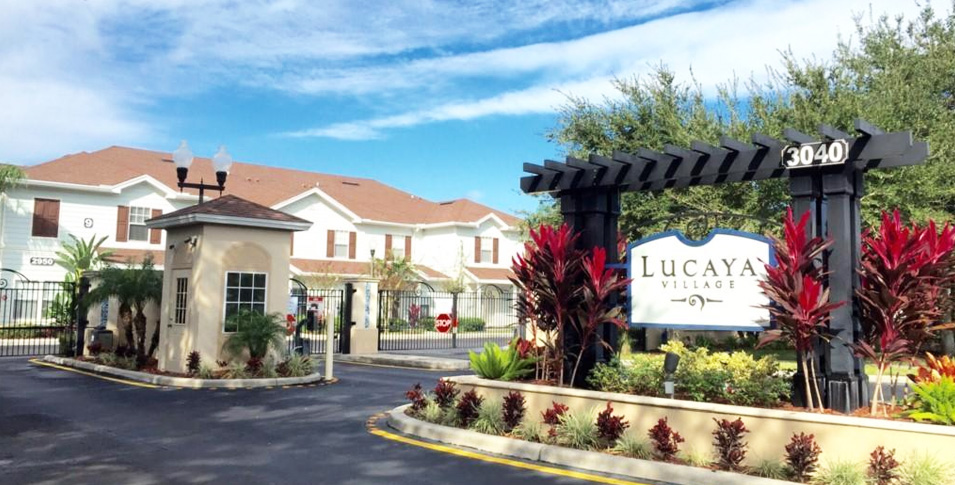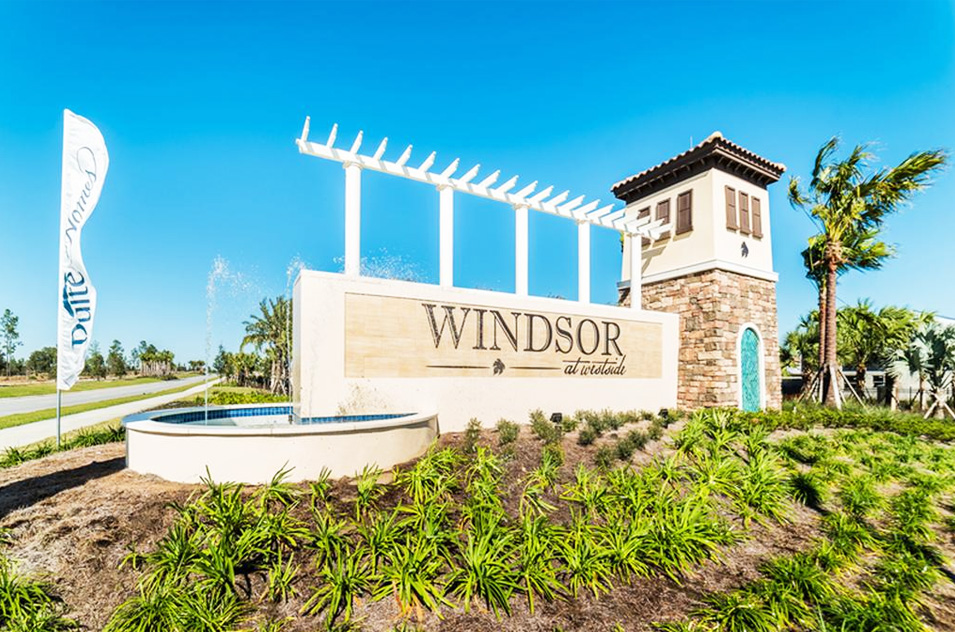 Windsor at Westside - Kissimmee, FL Homes for Sale
Located next to Solara Resort, Windsor at Westside has a fantastic location just 15 minutes from the Walt Disney World Resort
But its amazing amenities center means you don't have to go to the theme parks to have fun
Spend an afternoon floating along the lazy river
Or racking up legendary high scores at the free arcade
Windsor at Westside is the third phase in Pulte Homes's series of Windsor resorts
After Windsor Hills and Windsor Palms
The fourth phase, Windsor Island, is located onsite at Windsor at Westside
Emerald Island - Kissimmee, FL Homes for Sale
Are you shopping for Kissimmee, FL houses for sale on a budget?
Emerald Island boasts a wealth of low-cost options that might be perfect for your needs!
From townhomes with private pools starting at just 170 thousand, to single-family pool homes from just 250, this safe, gated community lets you live in an amazing location without breaking the bank
You'll be just minutes from all of Kissimmee's great shops, restaurants, and attractions
Although with amazing amenities like a heated pool, tiki, and fitness center, you may never want to leave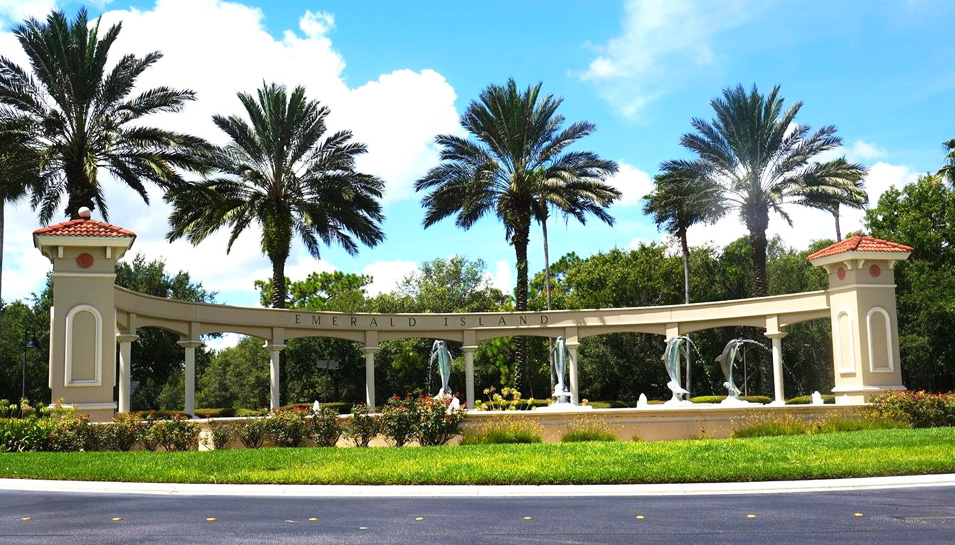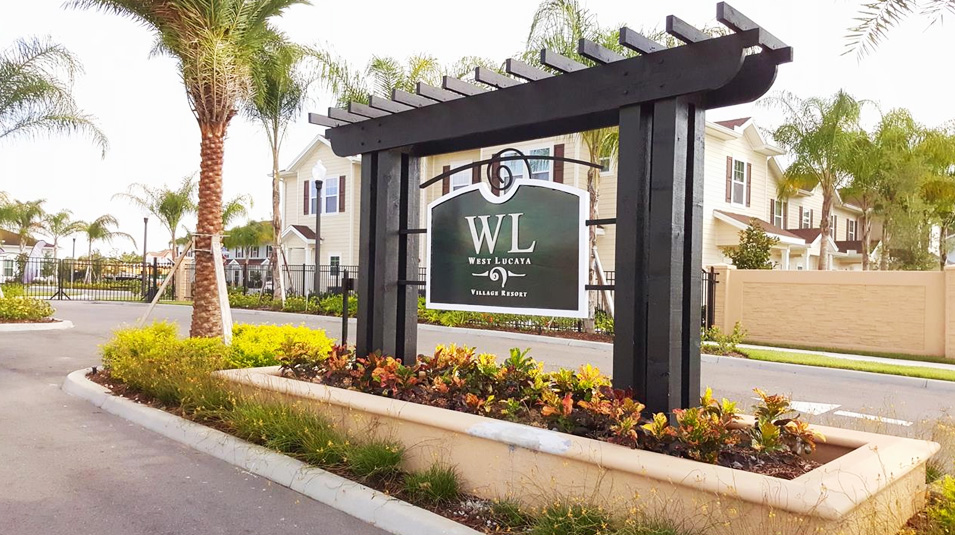 West Lucaya - Kissimmee, FL Homes for Sale
West Lucaya is a brand-new gated resort in Kissimmee
It's the second phase in the Lucaya series of resorts, after Lucaya Village
It's in a different location, close to Windsor at Westside, and therefor shares Windsor at Westside's 15 minute drive to Disney
As well as easy access to lots of great restaurants via SR 192
It's luxurious but scaled down, featuring a small pool, modest fitness center, and 3-4 bedroom townhomes
Making it another great option for shoppers on a budget!
Windsor Hills - Kissimmee, FL Homes for Sale
Windsor Hills is one of Kissimmee's best located resorts
Situated on Old Lake Wilson Rd, it's just 2 minutes from the brand-new Walmart Supercenter, and just 10 minutes from Disney World
It's a massive resort, full of plenty of great options for home shoppers on a budget
Including upscale townhomes
Chic condo suites starting at just 180 thousand
And upscale single-family homes from 4 to 6 bedrooms
Most homes at Windsor Hills were built between 2003 and 2006
Making them new enough to not cause headaches, but old enough to get at great deals!
Amenities include a water park, large pool, sports courts, and fitness center
There's even an onsite restaurant!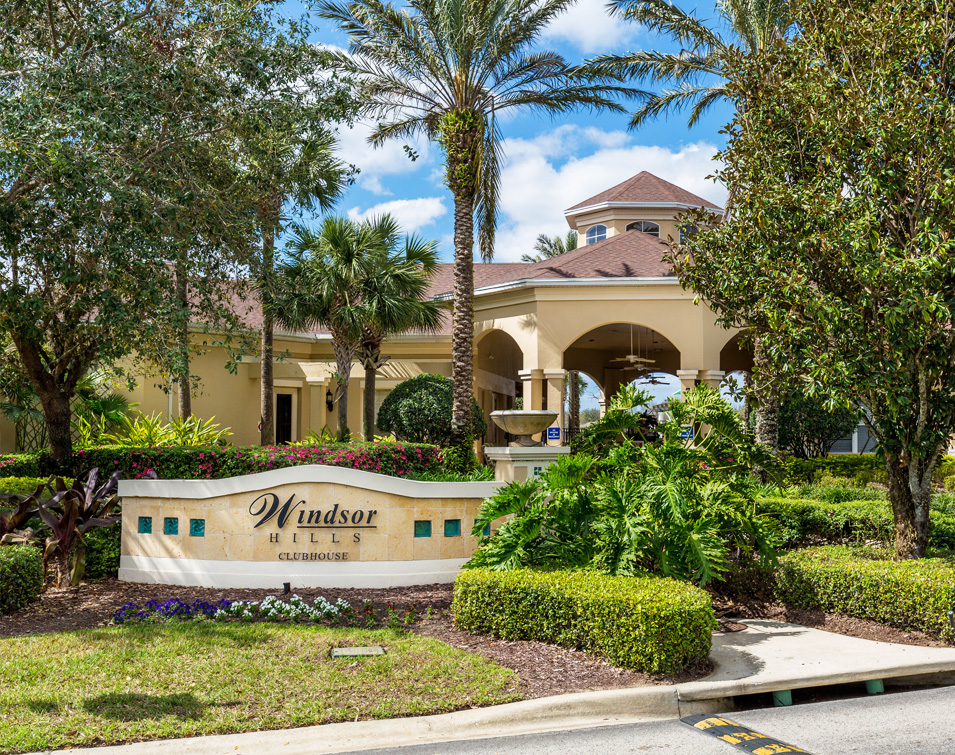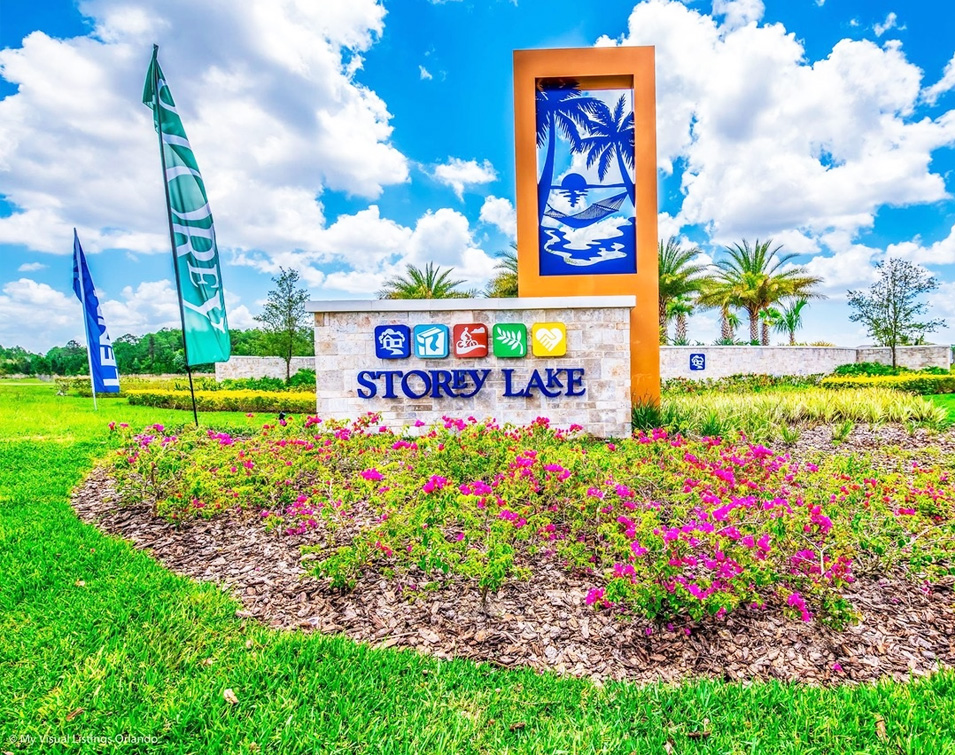 Storey Lake - Kissimmee, FL Homes for Sale
Storey Lake is Kissimmee's number-one community for short-term rentals
Making it one of the best places to invest in Central Florida!
Tourists love it because it's less than 10 minutes from Disney
And because it's affordable
Storey Lake is split into 2 sections
The western half is devoted to short-term rentals
With condos starting at 250 thousand dollars
As well as townhomes and single-family homes, both of which come with private pools
The eastern half of Storey Lake is residential only, and features upscale townhomes and luxurious single-family homes
Storey Lake's amazing amenity center boasts a heated pool, lazy river, mini golf, sports courts, and lake access
Bella Vida - Kissimmee, FL Homes for Sale
If you're looking for luxury Orlando homes for sale in Kissimmee, FL, but don't want to break the bank, Bella Vida could be the place for you
This gated community features luxury townhomes and single-family homes
With options for lake views and private pools
Built between 2003 and 2006, these homes aren't brand-new, but can be had at great deals!
However, if you're looking for brand-new houses for sale in Kissimmee, FL, there's a new second phase in the back!
Featuring single-family homes only, the second phase is more luxurious - and more expensive
But because it's Kissimmee, homes are still more affordable than comparable homes for sale in other Orlando, FL cities
Additionally, Bella Vida, which lies just west of SR 192, is very well located
With an airport, new Walmart Supercenter, and famous Kissimmee Flea Market all close by
There are also unique attractions, like Medieval Times Dinner Theater, Fun Spot America, just a short drive away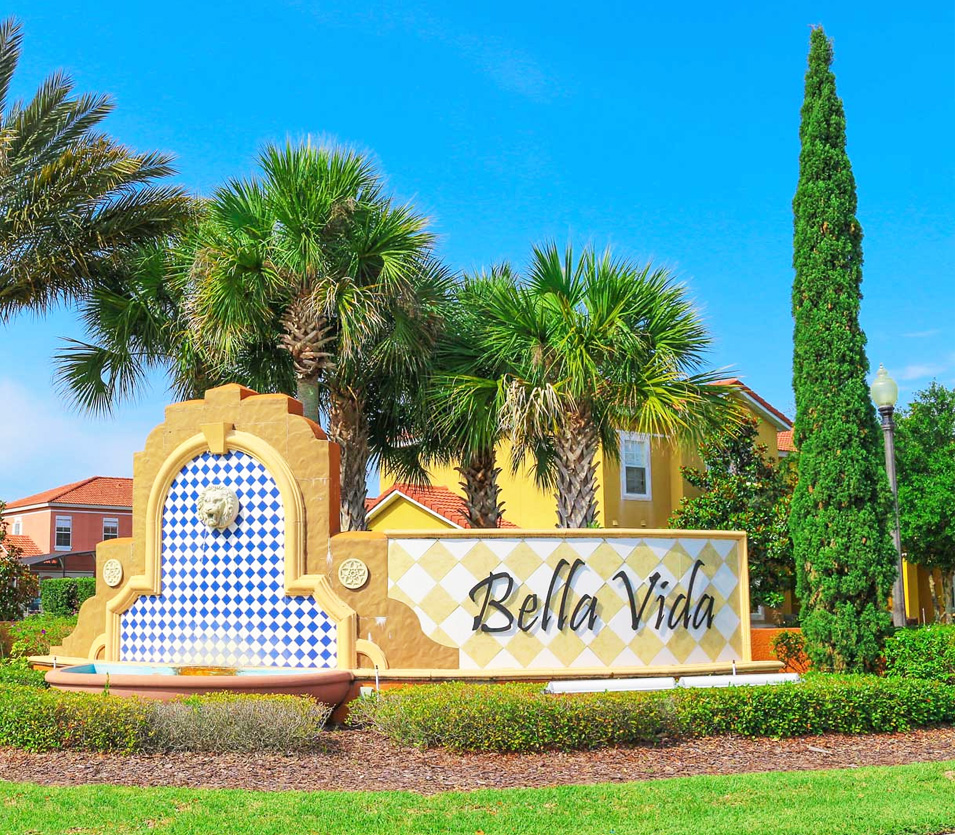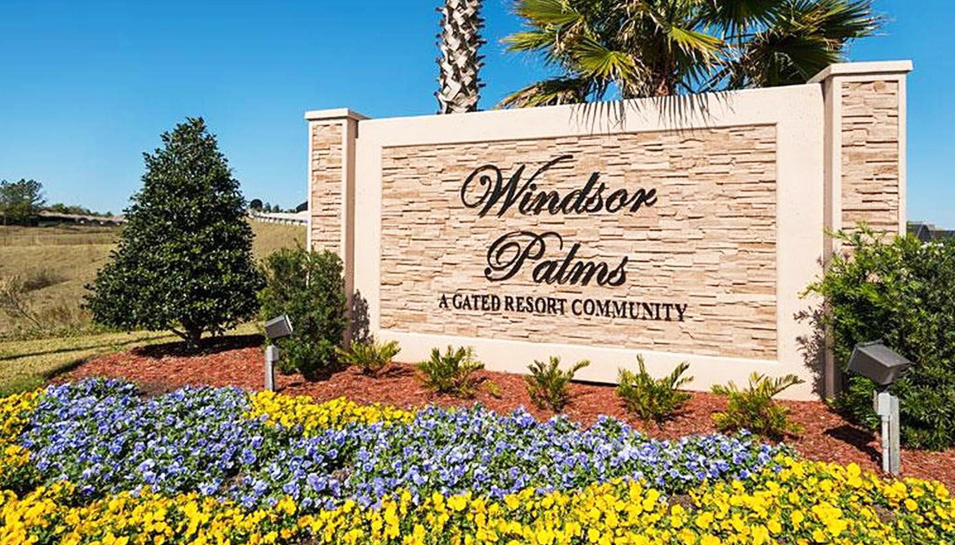 Windsor Palms - Kissimmee, FL Homes for Sale
Like its sister resort, Windsor Hills, Windsor Palms is a great option for buyers on a budget
With well-priced single-family houses, townhomes, and condos, Windsor Palms makes a perfect starter community for young families
And since Windsor Palms is short-term-rental-friendly, located just minutes from Disney, and equipped with amazing shared amenities and private pools, it's very popular with tourists
Making it perfect for investors, too!
Shared amenities include a large heated pool, 58 seat movie theater, game room, convenience store, tennis courts, and more!
Encore Club - Kissimmee, FL Homes for Sale
When it comes to great amenities, Encore Club simply can't be beat
Built with vacationers in mind, this short-term-rental-friendly resort has everything a tourist needs to have the vacation of a lifetime - without ever leaving the grounds!
And, of course, what's good for visitors is even better for residents
Imagine year-round admission to your very own water park, complete with a trapdoor waterslide to rival any at Aquatica
Unlimited access to Encore Club's resort-style pool, gym, and onsite restaurant, Finns.
Imagine concierge services providing anything you desire at the snap of a finger
From hair stylists, to personal chefs, to tennis trainers
Imagine free shuttle service to the clubhouse and nearby theme parks, and for a small fee, to the airport
And now stop imagining - because it's all real
And Orlando Homes For Sale can make the Kissimmee, FL dream a reality for YOU!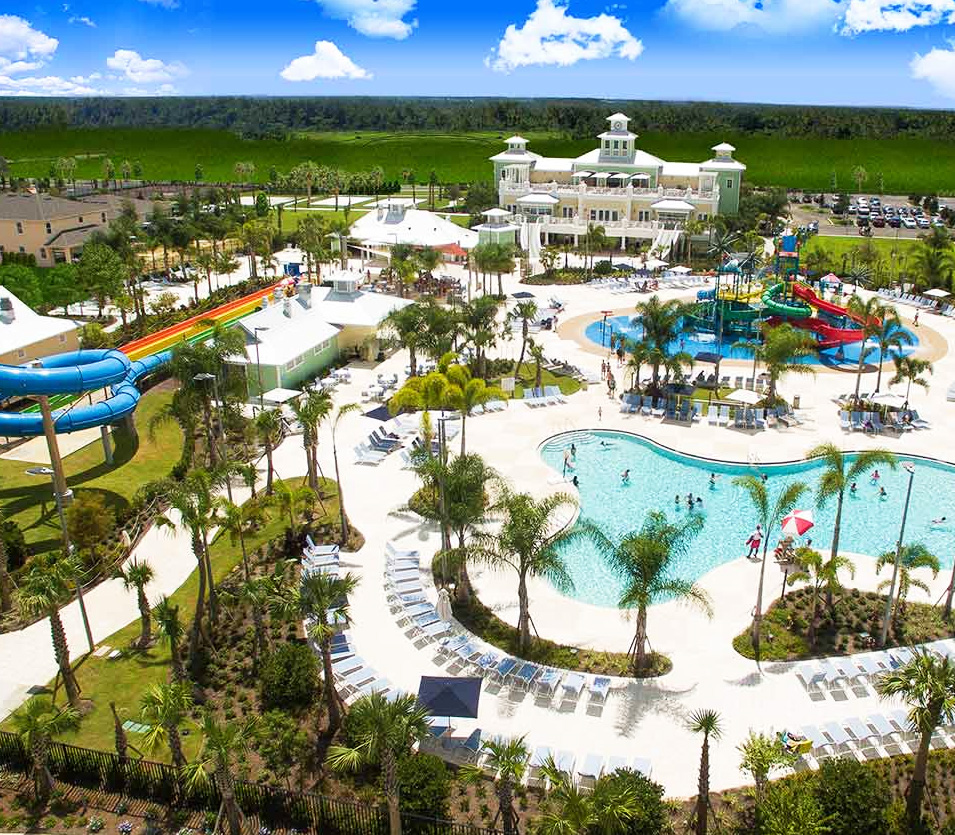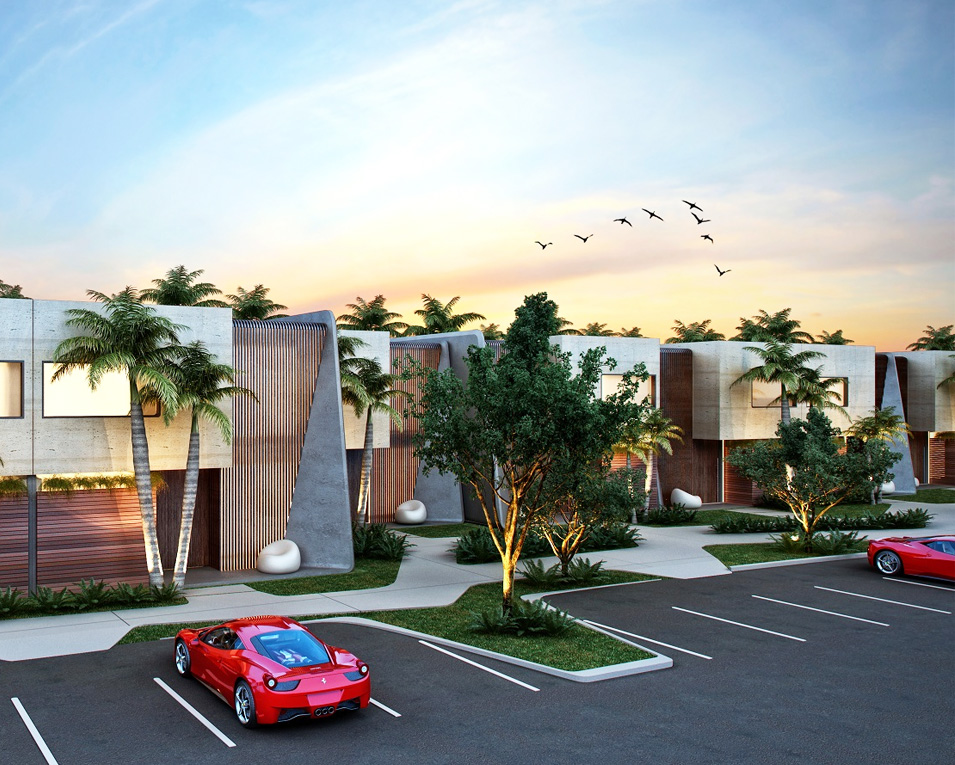 Magic Village - Kissimmee, FL Homes for Sale
In the highly unique city of Kissimmee, this community of townhomes is perhaps the MOST unique resort in town
Magic Village is a slice of Brazil, transplanted to Central Florida
Built by Brazilians, and home to many Brazilian celebrities, it's the perfect spot for Brazilian expats who still love home
As well as for American nationals looking for a change of pace and scenery
Magic Village is well located, at just 4 minutes from Walmart Supercenter and 20 from the airport
It's also just 2 minutes from Disney and 20 from Universal
Thanks to its great location, as well as to a gated entrance, Magic Village is also safe
But the gate goes up at dinner time, letting the hungry public in to enjoy Villiago, Magic Village's authentic Brazilian restaurant
Also included is a small but luxurious amenities center, complete with a pool and gym
FAQ (When Looking for Houses for Sale in Kissimmee, FL)
Kissimmee, FL, isn't necessarily on a lot of people's radars as they look for houses for sale in Central Florida.
So, even if you're starting to see Kissimmee's many hidden virtues, it's only natural that you still have some questions.
Here are some of the most frequently asked by buyers looking for houses for sale in Kissimmee, FL:
Q: How Far is Kissimmee from Orlando?
A: It depends on where you are in Kissimmee, and where you're going in Orlando.
Both Kissimmee and Orlando are large.
For instance, from Storey Lake, Orlando city limits are literally one minute away, across the street.
But if, say, you were traveling from Storey Lake to the Orlando Science Center, located at the northern extreme of Orlando, you could expect a half-hour drive.
Similarly, while Storey Lake is only 1 minute from Orlando city limits, Bella Vida, located at the southern extreme of Kissimmee, is 20 minutes away.
Q: What is There to Do in Kissimmee?
A: A ton!
Growing out of the needs of theme park employees and visitors for homes and lodging, respectively, Kissimmee is a town built for fun.
So naturally, it's a fun place to live!
But you don't have to go to the theme parks to have fun in Kissimmee.
Here are just a few of the great activities and points of interest Kissimmee has to offer:
---
Old Town Kissimmee
Old Town Kissimmee is an 8 acre walking district full of shops, restaurants, and unique attractions.
A wonderful place to spend an evening with the family, Old Town boasts a packed schedule of family-friendly events.
Such as weekly car shows, featuring a rotating showcase of classic, exotic, and muscle cars, every Saturday.
As well as live music.
There's a small, carnival-style amusement park.
And, within walking distance, Fun Spot America Kissimmee, Central Florida's most beloved family-owned-and-operated theme park.
For more adult thrills, Old Town features several bars and saloons.
They even have your more practical needs covered.
With a phone repair shop, car rental service, barber shop, and more!
---
Fun Spot America
Kissimmee isn't just "gateway to Disney."
Did you know Kissimmee had its OWN theme park?
Fun Spot America is unlike any theme park in Central Florida.
Family-owned and operated, and relatively cheap compared to the bigger parks, it makes a great weekend lark.
Like Kissimmee, Fun Spot America is a mix of elements.
Combining the charms of old boardwalk-style attractions with the thrills of Orlando's high-tech theme parks.
Get your nostalgia fix on old-school rides like the Funhouse, Ferris Wheel, and Tilt-A-Whirl.
Or get your adrenaline fix on cutting-edge attractions like the Screamer, Headrush 360, and the Hot Seat
---
Downtown Kissimmee
Proving that Kissimmee is more than just theme parks and resorts, historic Downtown showcases Kissimmee's rich cultural heritage.
With a weekly farmer's market evoking Kissimmee's agricultural origins, held on the shores of Lake Toho, long recognized as a world-class bass fishery.
But even while it celebrates its rich past, Downtown Kissimmee also proudly embraces the future.
With a thriving nightlife, food truck events, and boutique shops where you'll find the latest trends from the worlds of fashion and art.
And, having recently undergone major renovations, historic Downtown Kissimmee has more to offer now than ever before!
---
Medieval Times
Now an Orlando institution, the Medieval Times Dinner Theater's very first location was opened right here in Kissimmee in 1983.
And while Orlando has since added scores of newer, more flashy, more high-tech attractions, Medieval Times still offers a one-of-a-kind experience.
Young and old alike will thrill at the sight of fully armored jousters, charging headlong at one another atop their noble steeds.
And the food, which consists of traditional rustic fare (for both meat eaters and vegetarians), is a draw in its own right!
It takes around 75 actors and 20 horses to bring the Medieval Times Dinner Theater to life each night.
But it only takes one visit to make a lifelong memory!
---
Cypress Forest Kayaking
As we mentioned, Kissimmee offers a unique mix of both man-made and natural attractions.
Of everything on offer in the latter category, kayaking in Cypress Forest makes a strong contender for the best.
Run by the Paddling Center at Shingle Creek, the 2-hour Cypress Forest guided eco-tour lets you paddle back through time into the heart of Old Florida.
You'll find the worries of the modern world sinking away as you pass beneath chandeliers of Spanish moss, suspended from towering old-growth cypresses.
Expect to see turtles, wading birds, birds of prey, deer, otters, and even alligators as you paddle this tranquil stretch of Shingle Creek, the headwaters of the Everglades.
While knowledgeable guides teach you about the river, the forest, and its wildlife.
It's a wonderful natural alternative to the theme parks.
And at just 55 dollars for adults, it's less than half the price!
---
The Loop
The Loop is one of Kissimmee's most well-known points of interest.
And one of the most well-known open-air shopping centers in the country.
It's also, at 840 thousand square feet, one of the biggest.
The Loop is an enormous, pedestrian friendly, open-air mall.
With everything you and your family need to spend a fun-filled afternoon.
There are retail shops, like Bed Bath and Beyond, Old Navy, and Michaels.
Restaurants, like Abuelo's Mexican Restaurant, Little Greek, Chili's, and Jimmy Johns.
There's even a Regal movie theater!
The Loop is divided into 2 sections, the Loop and Loop West.
Loop West features another great Kissimmee attraction: the Altitude Trampoline Park!
Altitude Trampoline Park lets you bounce away the day with attractions like the Super Trampoline, Trapeze Swing, Foam Pit, Wipeout, and Kid's Court.
Orlando Homes For Sale Has Kissimmee, FL Homes for Sale Now!
In conclusion, if like many home shoppers, you too have been sleeping on Kissimmee, it's time to wake up!
Because Kissimmee is more than just a great place to stay when you go to Disney.
With one eye to its rich history, and one to the future, Kissimmee is what every vital city strives to be - in a constant state of becoming.
As such, its small-town roots makes it a safe, secure place to put down roots of your own.
While its progressive spirit means lots of opportunities for your future.
Kissimmee, FL features a wide range of homes for sale to meet all kinds of needs.
And because the land is inexpensive, they can be had at great prices - even in luxury resorts like Reunion!
But as Kissimmee continues to grow and become more vital, prices will of course go up.
So, if you've been thinking of looking for houses for sale in Kissimmee, FL, now is the time to start!
And Orlando Homes For Sale, in Kissimmee, FL, is the PLACE!
As the Orlando Area's premier real estate team, we have the area knowledge to guide you to the Kissimmee, FL homes for sale that best meets your needs.
And the experience to help you get it at the best possible price.
So what are you waiting for?
Start searching for your new Kissimmee home today!