4 properties found
Page 1 of 1
Champions Gate is a community of opportunities. When you dream of the perfect home, Central Florida is the place of magic for you. Because it is home to Walt Disney World and all that is whimsy, it is easy to believe that this city comes with a high-end price tag.
But on the contrary, you'll find sleek and modern condos for sale in Champions Gate FL that are generally affordable. Better yet, you'll be in the middle of all of the action with a downtown Champion Gate condo for sale. Either are ideal for any young new couple just starting out and wanting to plants some roots. Or retirees looking to downsize and enjoy the bonus of spectacular amenities and amazing features offered in this community.
Do not delay on calling this fabulous city your new home and buy a Champions Gate condo for sale today!
Why Should I Buy a Condo for Sale in Champions Gate?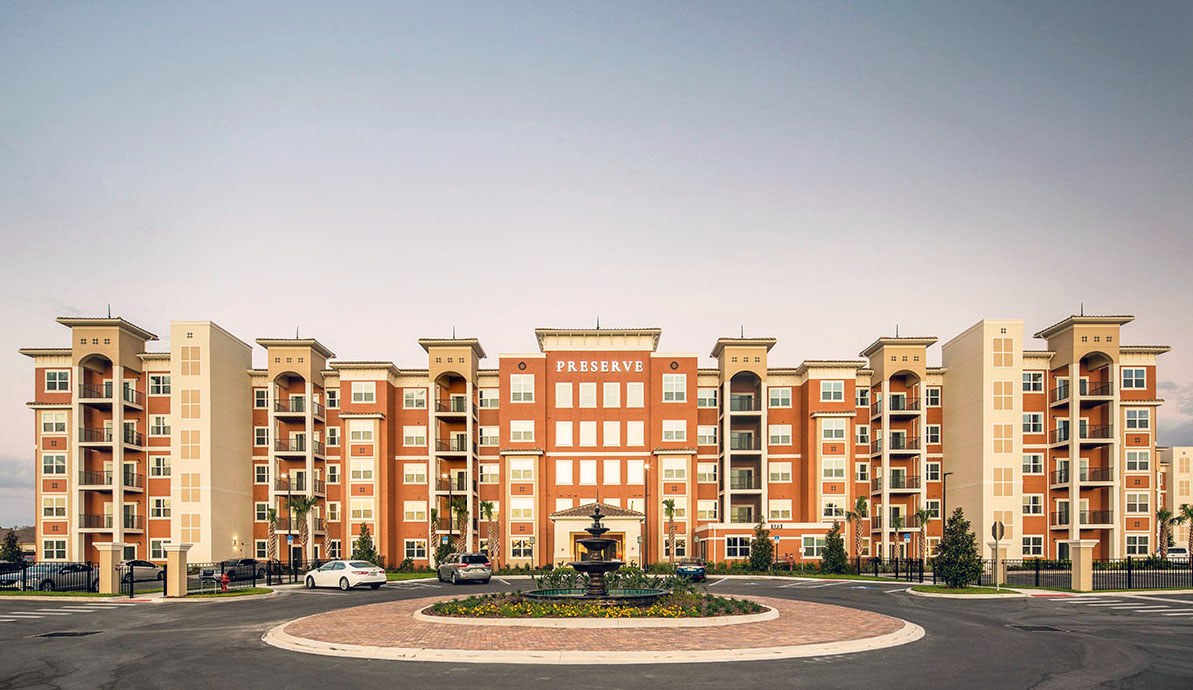 Being in close proximity of the downtown area is one major factor when looking to invest in a condo.
And a property in Champions Gate offers restaurants, shopping and entertainment all within minutes.
Downtown condos and apartments for sale in Champions Gate FL offer you minimal troubles with maintenance, maximum comfort, and an enticing price.
Find out more below on how buying condos or apartments for sale in the beautiful city of Champions Gate Florida could be beneficial for you and your family.
Reason 1: Onsite Amenities to Make Living Easy
Make your living situation tranquil and use your facility's gym, pool or recreation room without ever leaving the building.
If you buy a condo for sale in Champions Gate, surely you will upgrade to a life of convenience and ease.
Reason 2: A Profitable Property That Will Appreciate
In fact, apartments for sale in Champions Gate are valued at an all-time high.
According to the real estate market, the projection of appreciation rates are on the rise.
Undeniably, by the time you are ready to sell your condo, you will benefit from the years of steady appreciation and make a generous profit.
Reason 3: A Community Far Above the Rest
In fact, Champions Gate is hands down one of the greatest communities for a new residence.
People reside here for the nature, convenience, and entertainment.
Reason 4: A Convenient and Central Location
You won't miss out on any of the action when you buy a condo or an apartment in Champions Gate.
If you want to be within five minutes of the best amenities, a Champions Gate FL condo or apartment for sale is for you.
Reason 5: Modernity and City Living
If you enjoy city living, then Champions Gate condos for sale offer you what you're looking for.
No one can deny that condos in Champions Gate are the image of modernity and sleekness.
Let the city sky dazzle you with the top-of-the-line view into the heart of Champions Gate.
Want to Sell Your Condo or Apartment in Champions Gate?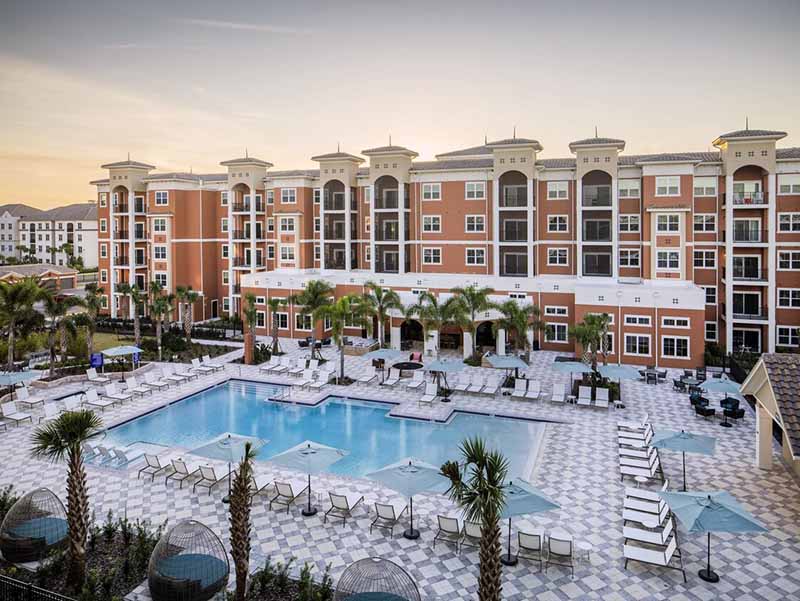 Make selling a home in Champions Gate easy with the trusted agents at Authentic Real Estate Team.
Contact us when you're ready to sell and reap the benefits of landing the best deal.
Sell Your Home In Champions Gate For The Best Deal!
Need Property Management for Your Condo in Champions Gate?
Authentic Real Estate Team not only helps you to buy and sell, we take the initiative to assist you in every way.
We offer our services for property management and lend our expertise at every step.
Take advantage of our Champions Gate property management services and call our team today!
Meet The Best Champions Gate Property Management Services!
Meet Other Types of Properties Besides Condos for Sale in Champions Gate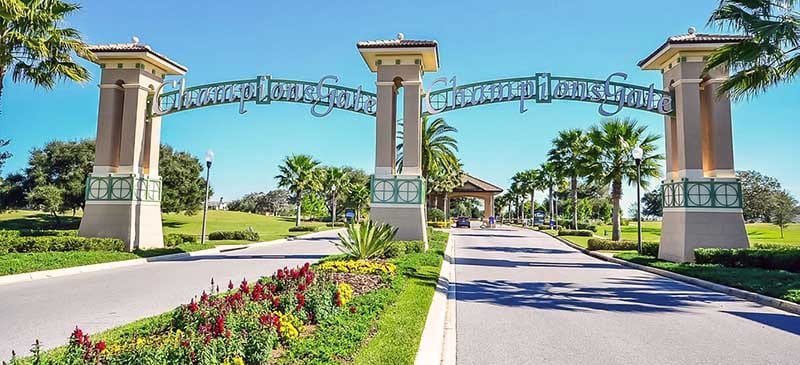 Various property types are of abundance in Champions Gate.
Explore your options and find the home that satisfies your desires.
Whether it be a vacation home, townhome, a spacious property with a guest house, or a downtown Champions Gate condo for sale you'll find what you're looking for.
Champions Gate Vacation Homes for Sale
Visitors from all over the world make their way to the Orlando area to have that once-in-a-lifetime vacation experience.
It's no wonder why Champions Gate vacation homes for sale are the hottest commodity.
If you make vacationing in Walt Disney World every year your business, then do yourself a favor and check out these great vacation homes.
See In Champions Gate Vacation Homes For Sale
New Homes and Condos for Sale in Champions Gate FL
Envision a home with all the bells and whistles of modernity, then invest in one of our new homes for sale in Champions Gate.
Appreciate having more creative control when it comes to choosing design elements or greener living options.
See All New Homes For Sale In Champions Gate
Condos and Homes for Sale in Champions Gate With Pool
Homes for sale in Champions Gate FL with pool are the properties to beat.
Reap in the physical and mental health benefits of diving into a pool in your own backyard.
Moreover, you and your guests will be able to keep cool in Orlando's heat.
See In Champions Gate Pool Homes For Sale
Luxury Apartments and Homes for Sale in Champions Gate
Champions Gate offers not only affordable condos, but also luxury apartments and homes of all types.
If you are interested in luxury homes for sale in Champions Gate FL, contact us to enjoy a lifestyle of extravagance and comfort.
See In Champions Gate Luxury Homes For Sale
Townhomes for Sale in Champions Gate Florida
Different from luxury apartments, townhomes for sale in Champions Gate bring special benefits.
Without reservation, you'll get more bang for your buck with resort-style amenities that mark townhome communities here.
See In Champions Gate Townhomes For Sale
Single-Family Homes for Sale in Champions Gate FL
In truth, single-family homes for sale in Champions Gate FL are a slice of heaven on earth.
Whether you're looking for a home oasis in Spanish, colonial or modern design, you'll find the single-family home you want.
See In Champions Gate Single Family Homes For Sale
Waterfront Condos and Homes for Sale in Champions Gate
If you're a big water fan, consider Champions Gate lakefront homes for sale.
Indulge in waterfront living by kayaking, jet-skiing or parasailing from the privacy of your own backyard.
See All Lakefront Homes For Sale In Champions Gate FL
Villas for Sale in Champions Gate
Perhaps one of our Champions Gate villas for sale is more your speed.
In short, these homes are abundant in size, luxury, amenities, and exclusivity.
See All Villas For Sale Champions Gate Florida
Champions Gate Homes for Sale With Guest House
Homes for sale with guest house in Champions Gate FL will make your guests' stay their most comfortable yet.
Give them the gift of privacy and spare the drama for another day.
See All Homes For Sale In Champions Gate With Guest House
Meet All Champions Gate Real Estate for Sale!
Moreover, because Champions Gate homes for sale are so diverse, they satisfy almost every home buyer.
One simply cannot beat this community's appeal of country living and modern flare.
See In Champions Gate FL Homes For Sale
Need a Real Estate Agent to Buy a Condo in Champions Gate FL? Get in Touch With an Authentic Real Estate Team Realtor!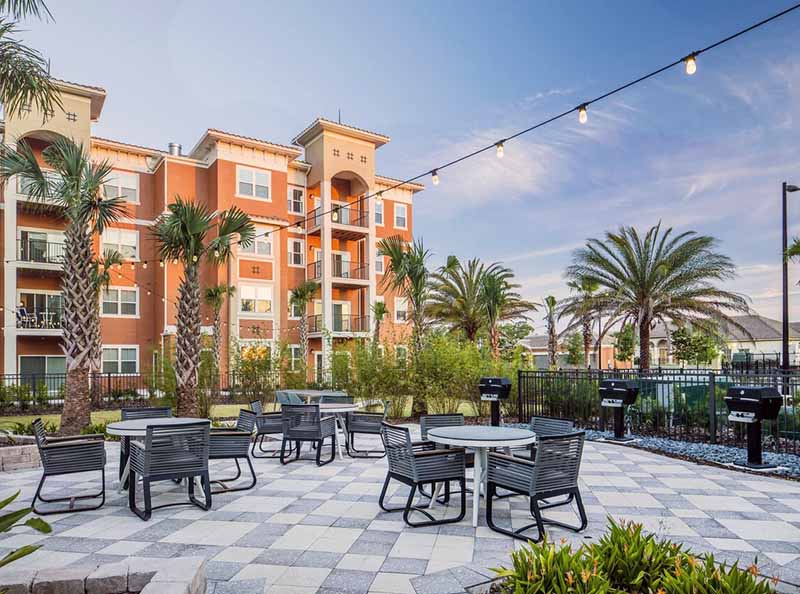 Authentic Real Estate Team is your premier real estate agent in Champions Gate.
You'll notice that our team provides the highest quality and customer care and works with extreme dedication to find your dream home.
Talk With The Best Champions Gate Realtors Today!
Champions Gate Communities
What's not to love about Champions Gate and its wonderful communities?
Firstly, SolTerra Resort offers so much more than what meets the eye.
In addition to amazing homes, there are dedicated areas here for sports, recreation and relaxation.
Secondly, Festival Resort has beautiful nature spanning more than 200 acres of woodlands and lakes.
The homes offer charm like no other and provide the best when it comes to swanky villas.
Last, but definitely not least, we have Champions Gate Resort, where world-class vacation homes meet world-class golf.
All communities strike the balance of commodity and adventure.
Additionally, the location of these communities simply can't be beat.
You'll find yourself at the most magical place on earth, Walt Disney World, in a matter of minutes.

See In Champions Gate Resort Homes For Sale
See In Festival Resort Homes For Sale
See All Homes In Solterra Resort Florida For Sale
Real Estate Market in Champions Gate
Research shows that the Champions Gate real estate market is as strong as ever.
There is no need to doubt whether you're making the right choice.
The proof is in the upward trends in the rate of appreciation and increasing home values.
Check Out Champions Gate Real Estate Market Updated Data And Statistics
Looking for Apartments or Condos for Sale in Champions Gate? Count On the Authentic Real Estate Team Today!
Feel welcomed, get informed, and then be blown away by all you can accomplish with the help of Authentic Real Estate Team.
We assist with buying, selling, listing, and managing apartments and downtown condos for sale in Champions Gate FL.
Contact Authentic Real Estate Team right away to get the deal of your lifetime.