48 properties found
Page 1 of 4
Searching for homes in pet-friendly neighborhoods in Champions Gate? Authentic Real Estate Teamhas them for great deals! Our handpicked inventory of pet-friendly community homes in Champions Gate give you and your family (four-legged members included) the lifestyle you've been searching for. And for investors, they're pawsitively purrfect.
Call Authentic Real Estate Team today to learn more!
Why Buy A Pet-Friendly Community Home In Champions Gate?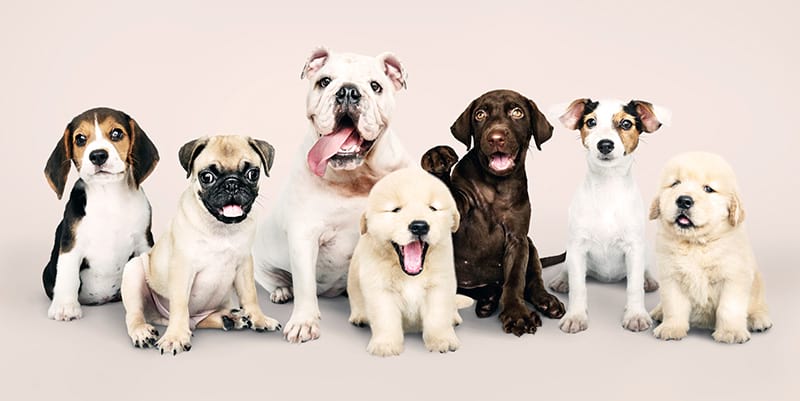 1. Designed With Pets in Mind
With off-leash dog parks, dog-friendly green areas, walking trails with waste stations, and more, these Champions Gate communities were designed with pets and pet owners in mind.
2. Pets Are Good Medicine
Did you know sharing a home with a pet can add years to your life?
In fact, scientists have found that living with a dog can reduce risk of death by 24%!
From lowering stress to promoting exercise, pets are good medicine.
3. Pet-Friendly Homes Can Fetch Higher Returns
Champions Gate's short-term-rental-friendly regulations and proximity to Disney make it a great place to invest in a vacation home.
Moreover, as more and more tourists decide to travel with their pets, pet-friendly rentals are fetching higher returns!
The Best Pet-Friendly Neighborhoods In Champions Gate For Sale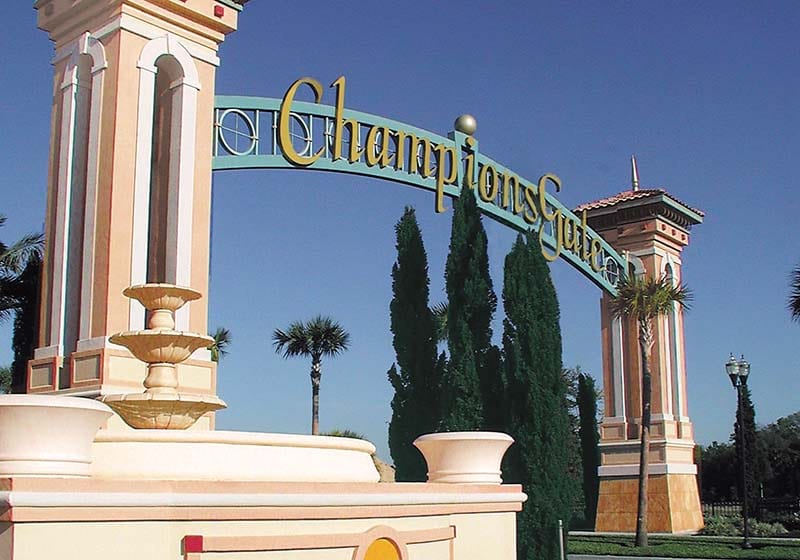 You'd do anything for your furry best friend.
Including, we can only assume since you're here, finding them the best pet-friendly neighborhoods in Champions Gate.
Authentic Real Estate Team understands, because we're pet people, too.
As pet owners ourselves, we've gone to great lengths to find the very best Champions Gate communities with pet-friendly housing.
Therefore, no matter which of our all-star lineup of Champions Gate communities you choose, you can buy with confidence knowing your neighborhood has been vetted by pet people – just like you!
See All Pet Friendly Property Types In Champions Gate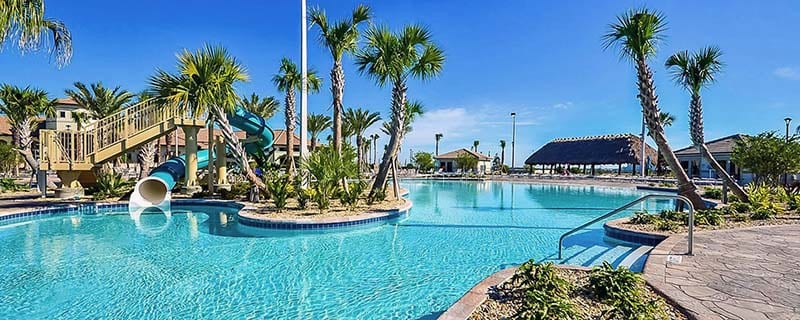 Our pets are a unique reflection of ourselves.
And when we buy a home, it should reflect the needs of both person and pet.
So scroll below to find the property type that best suits the needs of you and your pets!

Champions Gate Vacation Homes For Sale
New Homes For Sale In Champions Gate
Champions Gate Pool Homes For Sale
Champions Gate Luxury Homes For Sale
Condos For Sale In Champions Gate FL
Champions Gate Townhomes For Sale
Champions Gate Single Family Homes For Sale
Lakefront Homes For Sale In Champions Gate FL
Villas For Sale Champions Gate Florida
Homes For Sale In Champions Gate With Guest House
Champions Gate Golf Course Real Estate
Gated Communities In Champions Gate Florida
Champions Gate Senior Living
Homes For Sale In Champions Gate FL With Boat Dock
Fully Furnished Homes For Sale In Orlando Florida
Conservation View Homes For Sale in Champions Gate FL
Communities With Fitness Center In Champions Gate FL
Communities With Tennis Court In Champions Gate FL
Champions Gate FL Open Houses
Communities With Pool In Champions Gate
Homes In Champions Gate FL With 1 Acre
Two Story Homes For Sale In Champions Gate
One Story Homes In Champions Gate
3 Car Garage Homes For Sale In Champions Gate
Definitive Real Estate Agent For The Best Deals On Pet Friendly Real Estate In Champions Gate

More savings on your pet-friendly home means more spending on treats and toys!
Talk With The Best Champions Gate Realtors Today!
Property Management Services In Champions Gate FL
Pet-friendly investment rentals can be lucrative.
But pets are unpredictable, which makes renting to them risky.
Let Authentic Real Estate Team help you lessen the risk with premium property management services.
Meet The Best Champions Gate Property Management Services!
Sell Your Pet Friendly Community Condos Or Homes
Have a pet-friendly home you'd like to sell in Champions Gate?
Let the experienced agents at Authentic Real Estate Team help you do it in less time, for more money!
Sell Your Home In Champions Gate For The Best Deal!
The Best Homes For Sale In Champions Gate
Champions Gate is home to one of the premier real estate markets in Central Florida.
But only Authentic Real Estate Team handpicks the best of the best homes and brings them to you for amazing prices.
Check out our complete Champions Gate inventory now!
See In Champions Gate FL Homes For Sale
Investment Property In Champions Gate Pet Friendly Communities
With the increased popularity of both vacation rentals and pet-friendly travel, pet-friendly and short-term-rental-friendly Champions Gate, located right next door to Disney, is your premier place for pet-friendly investment rentals.
The Best Of Champions Gate FL Property Investment
Champions Gate Pet Friendly Neighborhood Second Homes For Sale
Want to give yourself, and your pets, the seasonal getaway you all deserve?
With our selection of second homes in pet-friendly Champions Gate communities, you can.
The Best Of Second Home In Champions Gate FL For Sale
Get The Most Updated Champions Gate Real Estate Market Data And Statistics!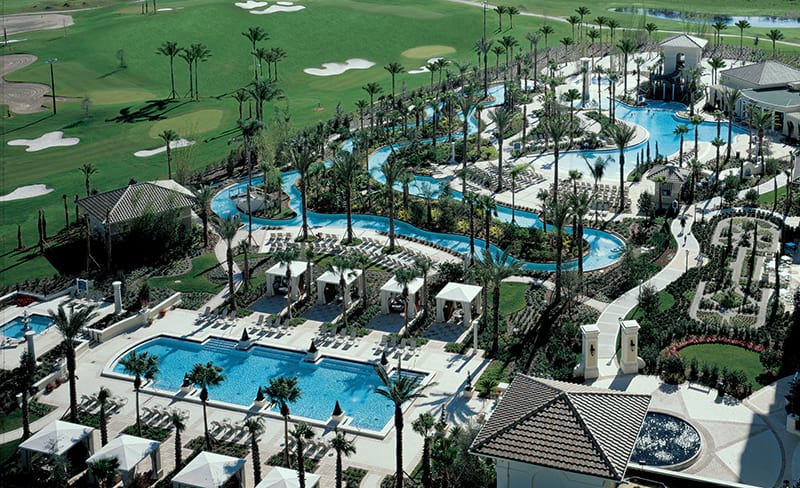 Market data can help us make better, more lucrative investment decisions.
And Authentic Real Estate Team is here to help, with the Champions Gate market data you need to succeed with your Champions Gate investment.
Check Out Champions Gate Real Estate Market Updated Data And Statistics
Looking For Pet-Friendly Communities in Champions Gate? Count On The Best Florida Real Estate Team!
To conclude, Champions Gate is a great place to find pet-friendly homes.
And Authentic Real Estate Team is a great place to find people-friendly prices and service.