Homes for sale in
Sand Lake Sound Homes For Sale

3 to 5 Bed

2 to 4 Bath

1625 - 3875 SqFt
Sand Lake Sound homes are located in the spectacular Dr. Phillips neighbourhood. It sits nestled between three Orlando lakes – Little Sand Lake, Big Sand Lake and Spring Lake. Sand Lake Sound Dr. Phillips is such a popular location because of all of the amenities, convenience and beautiful natural surroundings that it offers. Furthermore, the larger community, Dr. Phillips, is a quick walk or drive to "Restaurant Row," a cluster of some of Orlando's best restaurants and night life. Sound Lake Sound homes are in high demand but we can help you find the right property for you and your family. Call the Authentic Real Estate Team today.
Dr. Phillips and Sand Lake Sound: Communities for the Ages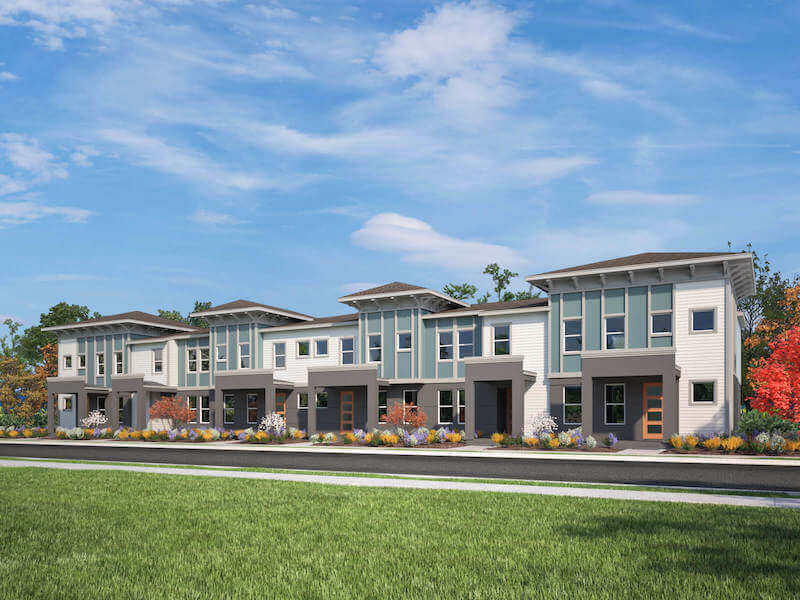 Where is Dr. Phillips?
Dr. Phillips is a vibrant community in the southwestern quarter of the Orlando region. Additionally, it is coveted for its perfect and convenient location. This is because Dr. Phillips sits right next to all of the major Orlando theme parks including Universal Studios, Walt Disney World, and SeaWorld. Consequently, this neighbourhood is in the middle of all of the metropolitan action while maintaining its down-home, suburban atmosphere.
Where is Sand Lake Sound?
Sand Lake Sound is a section of single-family homes and townhomes in Dr. Phillips right off of Interstate 4. Specifically, this attractive neighbourhood offers such a desirable and advantageous location. It sits just 1/4 of a mile from I4 making it fast and convenient for residents to get to work, drive into Orlando or explore other parts of Florida.
Drive in and drive out of the community easily and get to the beach, the Orlando International Airport or any number of Florida forest preserves in no time.
Why Choose the Sand Lake Orlando Community in Dr. Phillips for Your Future Home and Real Estate Investment?
The Best Location
Sand Lake Sound is located right across the street from one of Dr. Phillips's main shopping plazas. Here, you will find a Whole Foods and many other popular and useful shops and restaurants. Consequently, this means Sand Lake Sound residents can easily walk or bike to buy groceries, pick up their medication from a local pharmacy and stop by the bank and in one, convenient shopping centre.
For this reason, Sand Lake Sound homes are in one of the most walkable communities in the Lake Nona and Orlando regions. Therefore, Dr. Phillips is always a popular place to live for families looking to live a more active or green lifestyle.
New, Beautiful Homes
Another reason why Sand Lake Orlando is truly a top-notch place to live is that it is completely new. This is to say that Sand Lake Sound homes belong to a brand new development. Additionally, single family homes and townhomes here were built just last year in 2019 and were completed in 2020.
Investing in a new home or property has numerous benefits. Among those are benefits are lower maintenance costs, lower energy bills and more efficient energy use, easier financing opportunities, and new home warranties. Moreover, newly constructed homes usually don't require many repairs or maintenance fees as they are built to last and have no wear-and-tear. Furthermore, developers in the Orlando area build new homes with new, green energy efficient technology guaranteeing home buyers lower energy bills. Additionally, many new home investors reap the benefits of many mortgage financing opportunities. Lastly, new home warranties in the Sand Sound Dr. Phillips area are usually valid for at least 12 months. For these reasons, buying Sand Lake Sound homes is a no-brainer decision.
Lakefront Properties
As if Sand Lake Florida couldn't get any better, many homes here offer a view of the lake from the backyard. Additionally, because of Dr. Phillips's proximity to the famous ICON Park in Orlando, residents are also treated to a view of the magnificent Eye Wheel. This makes for the most beautiful sunsets—Sand Lake Sound homeowners can enjoy their views of the lake and The Eye as the sun goes down on another, beautiful Florida day.
A Secure, Gated Community
Dr. Phillips is an incredibly safe and gated community. Residents and visitors are always logged and made to check-in at the security gate. This makes the area one of the most secure regions of Orlando. Furthermore, Sand Lake Sound homes offer an even higher level of security as they are in a gated neighbourhood within the already gated Dr. Phillips community. Thus, families, retirees, children and students needs not worry about their personal safety here. Sand Lake Sound is a community that values the security and well-being of its residents.
Highly Ranked Schools
Dr. Phillips is home to great schools. Residents get their choice of top, Florida public, private and charter schools. Education is truly valued in this community as many of the adults who live in Dr. Phillips are intellectuals. Furthermore, most have some level of higher education.
There are numerous educational choices and opportunities in this area. First, the University of Central Florida is only a 25 minute drive from Sand Lake Sound. This top, Florida university is one of the largest in the country with a student population of 66,000. Furthermore, Valencia College, one of the top community colleges in the area, is only a 15 minute drive from the Dr. Phillip's region. This institution provides adults in the region with the potential and possibility for further, educational development.
Top-ranking elementary and middle schools here are Dr. Phillips Elementary School and Bay Meadows Elementary school. Particularly, they have a 4.0 star and 4.6 star rating, respectively. School enrollment in this county is lower than Florida's average which means that class sizes are kept small. An excellent high school for adolescents in the Sand Lake region is Dr. Phillips High School. It's motto is "never less than the best!" and it truly lives up to this standard with a low teacher to student ratio and good test scores.
Great Restaurants with an International Flair
The list of advantages that Dr. Phillips affords its residents is long. Yet another advantage on this list is its proximity to some of the best restaurants in the Orlando region. Obviously, there is something for everyone in the Dr. Phillips Lake Nona area with plenty of vegetarian and vegan options as well. Get a delicious taco from bartaco or fresh sushi from Nagoya Sushi in Marketplace at Dr. Phillips. Furthermore, if something more upscale is on your mind for a night out, enjoy fine dining at the five-star Chatham's Place Restaurant or a plate of seafood at the high-energy Big Fin Seafood Kitchen. Whatever your palate is craving, you'll find it along with a great dining atmosphere in Dr. Phillips.
Amazing and Diverse Shopping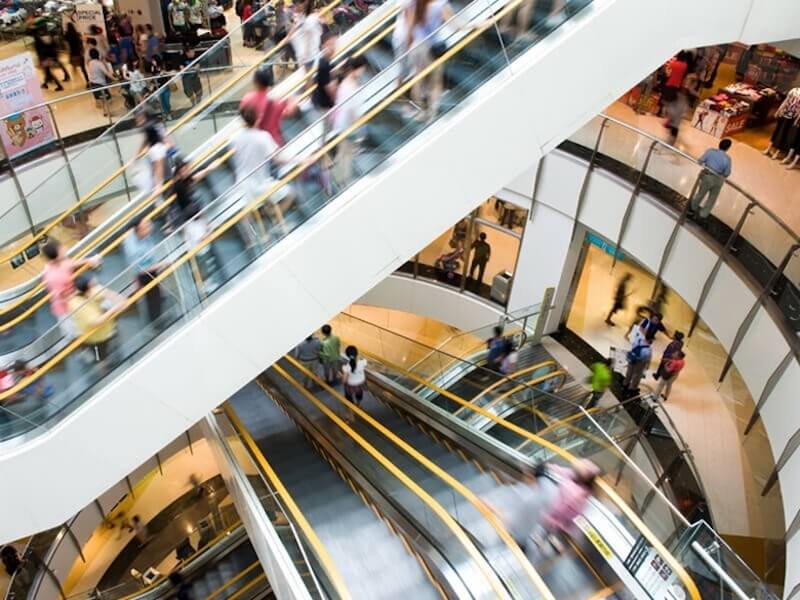 What's more is that Sand Lake Sound contains multiple shopping centers to support easy and affordable family lifestyles. Here, you will find Whole Foods, Walmart, and many more great shopping options! Indeed, the most convenient of these shopping centers is the Marketplace Shopping Center at the heart of Dr. Phillips and across from Restaurant Row. This great shopping amenity offers various anchor stores, retailers and dining options to choose from. Furthermore, this popular shopping facility is home to over 65 shops, restaurants, salons, businesses, spas, and other stores. It's the perfect place for families to stock up on essentials for a week ahead.
Ease and Convenience
Dr. Phillips and Sand Lake Sound homes for sale are close to everything. This area offers only the best of the best in a truly unbeatable location. Within minutes, residents here can get to the trendiest spots including the best shopping, restaurants, nightlife and Orlando attractions. Additionally, beaches are only a 40 minutes drive from Sand Lake Sound and the entire area is well connected to nature and beautiful Florida scenery.
Sand Lake Sound homes are conveniently located almost exactly halfway between Orlando and Celebration, Florida. Many people choose Sand Lake Sound homes and townhome properties as their vacation house for this reason. Via Sand Lake Road, it is a convenient place to travel into and out of. Furthermore, this convenience allows vacationers to enjoy their home away from home with ease and peace of mind.
Entertainment Options Aplenty
Orlando is home to some of the best entertainment and nightlife in the US. Not to mention, some of the my famous big-name theme parks are situated here. Unsurprisingly, these are visited by hundreds of thousands of tourists every year. You'll find an array of clubs, bars, lounges and restaurants just minutes away from Dr. Phillips. Often, these venues host world renowned DJs and bands.
If bars and clubs are not your thing, The ICON Orlando and Lakeridge Winery & Vineyards are also incredible and popular places to spend a Friday or Saturday evening with friends and partners. Downtown Orlando is, of course, the soul and centre of the city but many Sand Lake Sounds residents still take part in the action and enjoy returning home to their suburban retreat.
Family-Focused Activities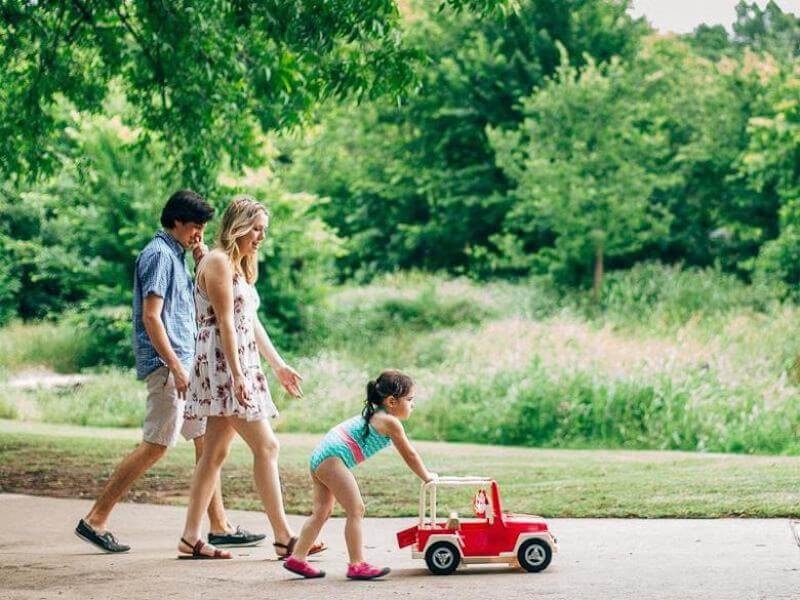 Sand Lake Sounds is a great place for residents of all ages, however, it is especially wonderful for families and young children. This residential community has everything that a budding family needs—a peaceful, quaint, community environment, easy access to nature, and fantastic, highly-rated schools.
Additionally, this community has its own dock and lake access, as well as a clubhouse for families and children, a resort style pool and gate-only entrance. Sand Lake Sound, therefore, is safe, quiet, and offers everything in the way of family entertainment.
New homes in Dr. Phillips Sand Lake Sound for Sale
There is a plethora of new homes for sale in Dr. Phillips Sand Lake Sound. Many of these fabulous houses and Dr. Phillips apartments for sale were built by Meritage Homes, a contractor for energy-efficient homes. Hence, you'll find homes for every lifestyle ranging from three to four bedrooms and two to three bathrooms.
Sand Lake Sound homes offer incredibly stylish interior and exterior design. Consequently, only the highest quality finishes and the most unique combinations were used in the building of new homes Dr. Phillips Orlando. Additionally, pricing and financing is easy and transparent with townhomes and homes starting at $368,000. Therefore, new construction homes in Dr. Phillips Orlando are sure to bring your family security and peace of mind.
See Dr, Phillips New Homes For Sale
Luxury Sand Lake Sound Real Estate
Dr. Phillips is one of the most popular, suburban areas of Orlando for its luxurious touch and high living standard. This is due to the fact that Dr. Phillips and Sand Lake Sound offer only the best amenities, lavish and plentiful green space for leisure activities, comfort and a stylish community. So, real estate here is built with charm and is usually customisable to the buyer's desired specifications. Additionally, Dr. Phillips has one of the highest median household incomes in the state and the number of luxury properties in this area reflects that income distinction.
Luxury properties here are large and spacious, offering families, retirees and investors only the best of the best. Furthermore, many of these luxury homes offer a lake view and a lake front property. Residents here enjoy relaxed Florida days spent on the crystal blue waters.
See In Dr. Phillips Luxury Homes For Sale
Sand Lake Sound Homes for Sale with Pool
Sand Lake Sound homes usually don't offer in-ground pools, however, we recommend that buyers build their own after closing their home sale. Many buyers choose to integrate their own water feature, pool or spa after moving in. A pool can increase a home's value by up to 7%. Therefore, we advise our clients to consider this great investment. Not to mention, summer temperatures can climb upwards of 90 degrees. The Authentic Real Estate Team has connections to some of the best pool builders and maintenance companies in central Florida. We take all of the heavy lifting out of building and maintaining a pool. Call us for a quotation today on houses for sale 32819 Orlando.
See In Dr. Phillips Homes For Sale With Pool
Homes For Sale in Dr. Phillips (And Another Communities)
The Dr. Phillips and Sand Lake Sound areas offer so much for so many. However, other communities in the Dr. Phillips and neighbouring Lake Nona area also have their unique selling points. We invite you to take a look at these great communities that are, in many ways, similar to Sand Lake Sound. Give the Authentic Real Estate Team a call today to schedule a tour or viewing of homes for sale 32819.
See In Dr. Phillips Homes For Sale
Phillips Landing
This small section of Dr. Phillips that is known for its luxurious properties, proximity to three lakes, and serene atmosphere. It's a quiet, serene neighbourhood tucked along the shores of Big Sand Lake, Lake Serene, and Little Sand Lake. Residents here get to enjoy various water sports and community amenities like tennis courts, playgrounds and boating docks. Additionally, Phillips Landing offer residents safety and security as it is a 24-hour gated community. Furthermore, the location of this quaint community is simply unbeatable. It sits just south of Sand Lake Road in the heart of Dr. Phillips but in close proximity to all of the famous Orlando attractions.
See In Phillips Landing Homes For Sale
Ruby Lake
Ruby Lake is a new dream home neighbourhood that offers eco-friendly, low maintenance living options. This Dr. Phillips community is in high-demand for its proximity to Orlando's best activities and attractions as well as the convenience it offers its residents. Correspondingly, Ruby Lake is just a short walk or drive to this regions best shopping, dining and entertainment options. Here, you'll find world-class amenities, a fantastic fitness and sport centre, a large pool, community fire pit and nighttime views of the Disney fireworks. Ruby Lake homes are known for being family-friendly and are designed to meet every family's needs.
See In Ruby Lake Homes For Sale
Sand Lake Sound Homes: FAQ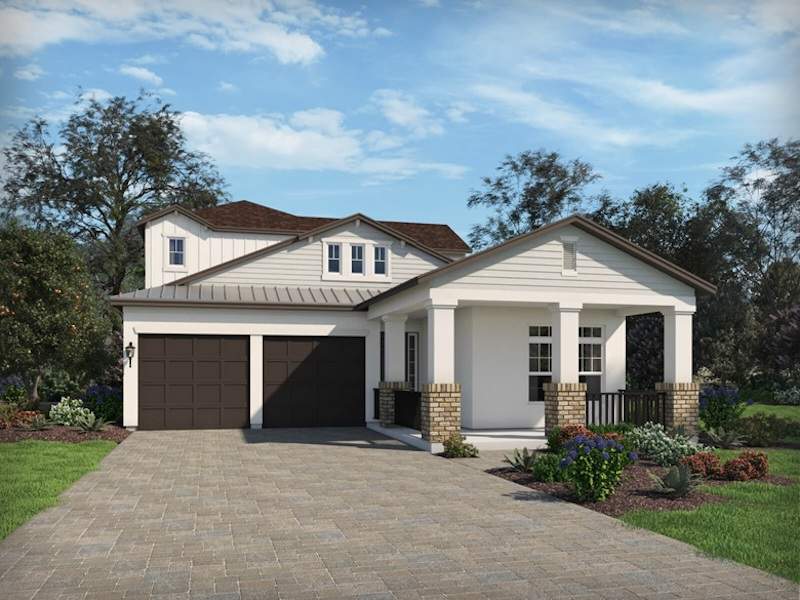 It's natural to have questions now that you are considering Dr. Phillips and Sand Lake houses for sale. We are here to support you in your home purchase journey. For your convenience, we've collected the most frequently asked questions by Orlando-area real estate investors and potential home buyers. So, read on to find out more about this unbeatable community and other Authentic Real Estate Team 32819.
Where is Sand Lake Sound in Dr. Phillips?
Sand Lake Sound is located just off of Turkey Lake and Sand Lake Roads. Consequently, just across the street from this splendid, family-oriented community on Sand Lake Road Orlando is the Marketplace Shopping Center that includes a Whole Foods and a Walmart. This shopping facility services the Lake Nona region and offers myriad options for groceries, banking, shopping, dining and relaxation.
Is Sand Lake Sound a good place to live?
Yes, not only is Sand Lake Sound a good place to live. It is THE place to live. Truly, this region is highly sought after by couples, families and retirees in the central Florida area. People who choose Sand Lake Sound and Dr. Phillips communities to live report high satisfaction and enjoy a high standard or living. Single family homes for sale 32819, townhomes and apartments in this area have a higher valuation due to the safe reputation of the community.
Additionally, some out-of-state residents choose Sand Lake Sound for a vacation home or investment property. These buyers enjoy the Floridian lifestyle when it suits them. Truly, they too enjoy the Dr. Phillips area as their "home away from home."
Let Authentic Team help you with your choise!
Is Sand Lake Sound safe?
Sand Lake Sound is a very safe, residential area. This is because mostly families and retirees make up the major demographical populations. Furthermore, it is also kept very safe and secure because it is a 24-hour gated community. This guarantees residents safety and privacy as well.
It is ranked the seventh safest suburb of Orlando with very low crime levels.
What To Do near Sand Lake Sound
Activities and amenities in this area are truly boundless. There is something for everyone in Sand Lake Sound and Dr. Phillips. People of all ages can be entertained here for days on end. Moreover, all of the best theme parks, amenities, restaurants, bars, lake and nature preserves are located just a hop, skip, and jump from this area. Furthermore, the beaches off Florida's coasts are only a forty minute drive from this desirable community. Enjoy your hometown and county when you become a Sand Lake Sound resident and buy houses for sale Doctor Phillips fl.
Eat at best restaurants in Orlando
Sand Lake Sound offers some of the best restaurants with international and diverse cuisine. Thus, whether you're looking for a quick bite to eat or a five-star, multi-course meal, you will find it here. The First Watch café offers American classics and diner favourites. Fogo de Chao Brazilian Steakhouse offers some of the finest meats cooked to perfection. Furthermore, the Cowfish Sushi Burger bar offers Japanese, Asian and American fusion in a beautiful restaurant setting. Whatever you're craving, Sand Lake Sound restaurants are sure to please.
Explore International Drive
Sand Lake Sound homes are perfectly situated near International Drive. This famous Florida thoroughfare is home to Orlando's commercial area and convention centre. Walt Disney World and SeaWorld call International Drive home. Additionally, The Wheel at ICON Park is also located here along with premium outlet malls, resort-style hotels and an assortment of highly-rated restaurants.
Visit the world's most famous theme parks!
It's almost too good to be true, but Sand Lake Sound homes are near all of the most famous and most visited theme parks in the world. Walt Disney World, SeaWorld and Universal Studios Orlando are all just a fifteen minute drive from the Dr. Phillips area. This means that Sand Lake Sound families can enjoy trips and visits to these incredible theme parks whenever they want. Who doesn't want to live next to the "happiest place on earth?"
Looking in Sand Lake Sound Homes for Sale? Contact the Authentic Real Estate Team in Dr. Phillips!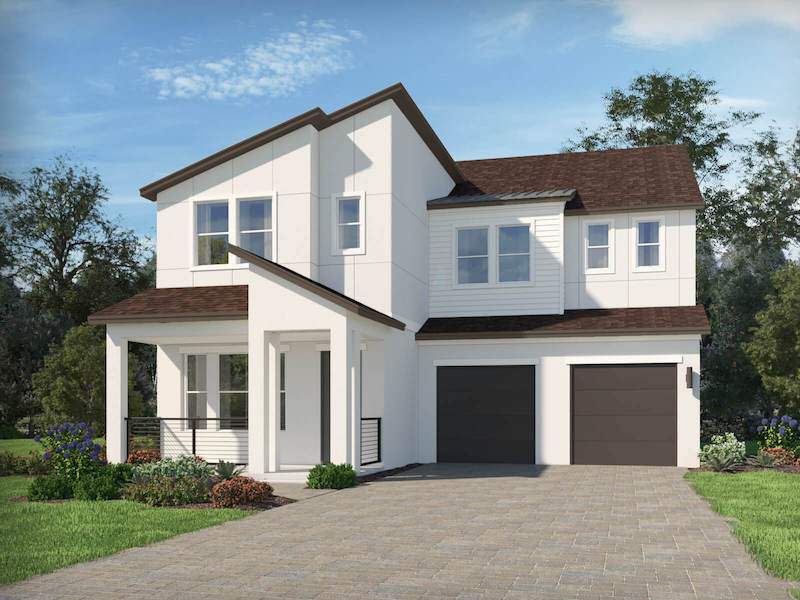 If you're looking for homes for sale in Orlando fl 32819, look no further. The Authentic Real Estate Team can offer help in finding all of the best properties in the Sand Lake Sound area. Our promises amazing customer service, access to the properties of your dreams, as well as our 100% commitment to your successful home search.
Authentic Real Estate Team has almost a decade of experience in buying, managing and renting real estate. Through our extensive time operating in central Florida real estate, we've forged strong relationships with the best vendors in the Orlando area. Additionally, our list of partner vendors includes pool cleaners, property managers, and home cleaners. Therefore, we are happy to offer our clients a diverse range of real estate services and are proud to provide the most exhaustive home search support.
Our Services and Guarantee
Buyers interested in Orlando area real estate seeking the best and most professional advice have only one choice. The Authentic Real Estate Team specializes in all kinds of real estate—apartments, townhomes, single-family homes, rentals and vacation homes. Furthermore, we are experts in providing international and out-of-state buyers with the right assistance.
Chiefly, you can count on us to provide the highest quality support in finding the property of your dreams. Our team of real estate experts are highly qualified in supporting our clients in buying, managing, booking and, most importantly, enjoying Sand Lake Sound properties.
Authentic Real Estate Team is also able to offer a unique service that sets us apart from other real estate companies. That is, we act as an after-sale booking agent for our clients. Orlando Vacation Rent, our Authentic Real Estate Team subsidiary, helps home owners and vacation home owners to book fitting, qualified renters. That is, we help our clients fill their rental calendars to the highest capacity. Orlando Vacation Rent and Authentic Real Estate Team provide all of the services that home buyers need.
Get in touch with the Authentic Real Estate Team today! Our promise is to make your real estate dreams come true.