Homes for sale in
Phillips Landing Homes For Sale

3 to 7 Bed

2 to 6 Bath

2174 - 5995 SqFt
Available
homes
5 properties found
Page 1 of 1
Orlando, Florida homes are incredibly unique, popular and in-demand but one community stands out in particular. Phillips Landing is one of the most beautiful, spacious and chic neighbourhoods in central Florida. Its stunning landscape, waterfront views, unbeatable location and luxurious homes make it truly a dream community come true. To this end, Phillips Landing homes for sale are absolutely one-of-a-kind and offer the best, safest and most comfortable lifestyle for Orlando-based families, retirees, and vacationers.
Altogether, Phillips Landing is a five-star community. As a matter of fact, many successful business owners, celebrities, and public figures call Phillips Landing in Dr. Phillips, Orlando home. There are active homes for sale in this community as well as beautiful condos and townhomes. The three neighbourhoods that comprise the Phillips Landing community are Bay Harbor, Heritage Bay and Estates at Phillips Landing. Even more, all three of these neighbourhoods are conveniently located near all of the best schools, shopping, dining, parks and recreation, hospitals and grocery stores. To get in on this prime, unrivalled real estate, call the Authentic Real Estate Team today!
Dr. Phillips Highlights
Dr. Phillips is truly one of the most stunning Orlando communities with all of the best entertainment options to boot. Additionally, it is a hot and trendy neighbourhood that families flock to for their prime location and serene, suburban atmosphere.
For these reasons, not surprisingly, Dr. Phillips homes for sale stay on the market for only 80 days on average and range in size, style and amenities. However, all homes in this area offer many creature comforts and lots of luxury for a laid-back Florida lifestyle. To this end, Dr. Phillips houses for sale range from three to six bedrooms and run for anywhere between $400,000 and $2.5 million depending on their age, size and location. To schedule a home tour of one of these amazing properties, call your Authentic Real Estate Team agent today!
Where is Dr. Phillips?
Dr. Phillips is an esteemed Orlando suburb located on the southeastern rim of the city. Within this community's borders, there are three major lakes—Big Sand Lake, Little Sand Lake and Spring Lake as well as smaller ponds for cooling off during the summer months. Moreover, what makes Dr. Phillips so popular is that it offers suburban serenity but is really just minutes away from all of the major Orlando theme parks. In fact, it touches >Universal Studios Orlando, parts of the Walt Disney World property and is just minutes away from the Epcot Center. Furthermore, it is very well connected as the Interstate 4, Orlando's major highway vein is right next to Dr. Phillips. Residents can commute into and out of the city in no time and can get to Orlando International Airport in 10 minutes flat.
Where is Phillips Landing in Orlando?
Phillips Landing is a prestigious and highly sought after community within Dr. Phillips. It boasts dozens of lakeside properties, a prime central Florida location, great schools and one of the highest safety ratings in Orlando. Also, it sits on the very western edge of Dr. Phillips and is located S Apopka Vineland Road. Additionally, it offers an easy connection to the I4, the 528 and the 482 which all run through Orlando and then outwards east and west all the way to Florida's coasts.
Why Choose Phillips Landing to buy a Real Estate?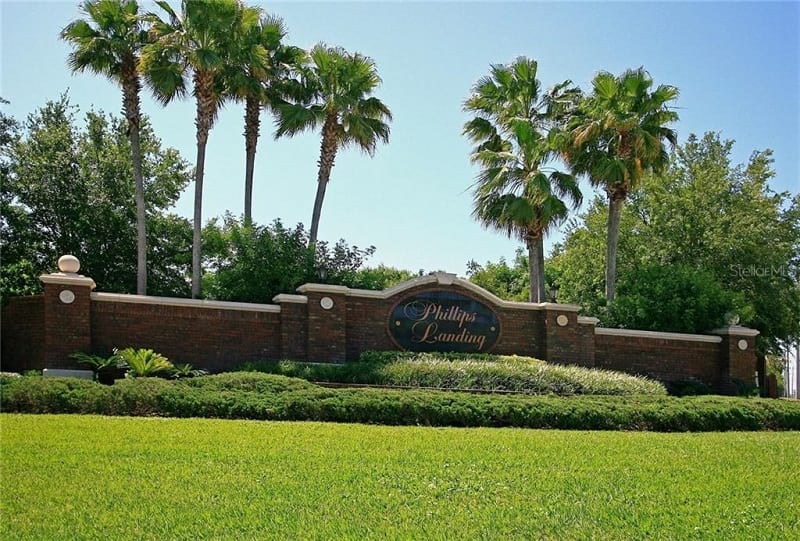 There are numerous reasons to invests in Phillips Landing real estate and each is better than the next. Chiefly, these top reasons include a stellar location that provides the perfect balance of excitement and retreat, zoning for one of the best school districts in the state, top safety and security measures, as well as a down-home family atmosphere.
Great Location
Phillips Landing is located in the heart of Dr. Phillips in Orlando. As a matter of fact, Dr. Phillips is famously home to Orlando area celebrities and is a thriving area for its location. It is situated between downtown Orlando and all of the famous Orlando area theme parks like Walt Disney World, Universal Studios and SeaWorld. Residents enjoy their close proximity to the best attractions, entertainment and dining Florida has to offers. These include International Drive, Volcano Bay and Restaurant Row among many others.
Award-Winning Schools
As Phillips Landing homes for sale are within the Dr. Phillips city limits, it is zoned for the Dr. Phillips school district. This incredibly successful school district reports some of the highest test scores and satisfaction ratings in the state. Student progress here is rated 10/10 and the teacher to student ratio is only 14:1. Parents rate their overall experience with the school district and their experience with Dr. Phillips Elementary School especially with five stars.
Safety and Security
Phillips Landing and the entire Dr. Phillips community as a whole are incredibly safe and secure. This is largely due to the fact that Dr. Phillips is a gated community comprised of smaller, gated sub-communities. Residents here report feeling very safe and encouraging a neighbourhood watch program. When you buy a Phillips Landing home for sale, rest assured knowing that your home and loved ones are safe in this guarded community. Additionally, you may take comfort in knowing that the Orange County Police Department regularly patrols this neighbourhood to make sure that residents are safe and protected.
A Familial Atmosphere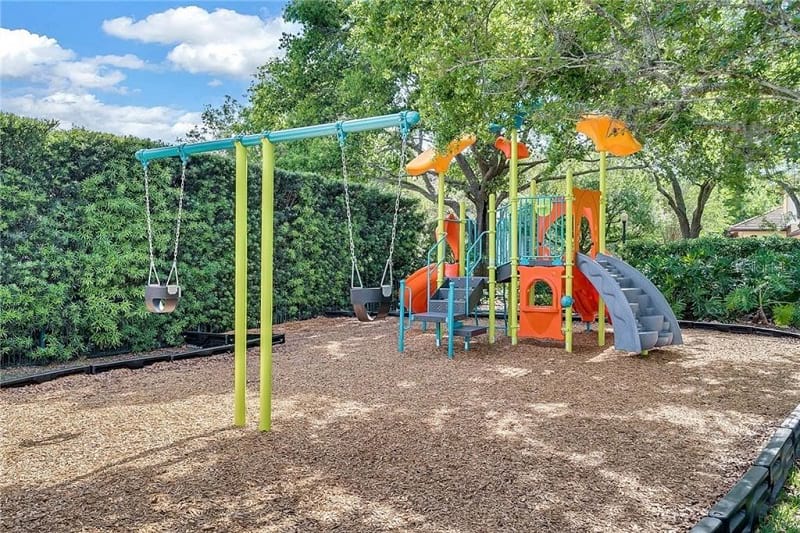 It's not an exaggeration to say that Phillips Landing is truly a familial paradise come true. Most of the residents in Phillips Landing and in Dr. Phillips are families and retirees seeking a quiet community to call home. For this reason, Phillips Landing caters to families and their needs. There is tons for children, young and old, as well as adults and couples to enjoy in this community. The best restaurants and bars are just a few minutes away plus the area is dotted with parks, hiking trails and community centers for everyone to enjoy. Play tennis at one of the many athletic complexes, go swimming or work out at the Dr. Phillips community centre, and let the kids bike, skateboard and rollerblade through town.
Vacation Rentals: Phillips Landing Houses For Sale and Investment
There are myriad reasons to invest in a vacation rental home or property. Phillips Landing is definitely one of the best places to invest in a vacation rental and is sure to pay back dividends. Some of these attractive reasons include having an extra, passive income, being able to write off your vacation rental property expenses from your taxes, and having a home away from home.
After all, who wouldn't want a dream vacation home in one of the best cities in the world? Vacation home in Phillips Landing and in the Dr. Phillips region are simply unbeatable. Homes, townhomes and condos in Phillips Landing offer serenity and tranquility just a stone's throw away from all of the Orlando action. For this reason, it is a very popular neighbourhood for tourists and short-term renters to rent out while they are enjoying their Florida vacation. On average, vacation rentals in the Phillips Landing area have an 80% booking rate and this number is sometimes even higher during the summer. Indeed, these are low risk vacation properties and an investment worth considering.
Vacation Homes For Sale In Dr. Phillips
Luxury Properties in Dr. Phillips
When you think Orlando luxury, think Dr. Phillips. As can be seen by some of the estate properties and mansions homes in this area, Dr. Phillips is truly the peak of opulence and leisure. The expansive single family luxury properties here are lakeside and sit on the shores of either Big Sand Lake, Little Sand Lake, or Lake Serene.
They range in size anywhere from 3,200 square feet to over 7,000 square feet and boast modern, spacious kitchens, spa-style bathrooms, massive terraces, beautiful pool areas, and so much more. You'll find that these mega-homes offer anywhere from four to eight bedrooms and three to seven bathrooms. And that's just the inside. Their exteriors are truly jaw-dropping, gorgeous and they come in diverse styles from modern, to Spanish to art-decor, to classic Southern. Whatever you're looking for in the way of luxury and style, you're sure to find it with a chic, extravagant estate home in Dr. Phillips.
See Luxury Homes For Sale In Dr. Phillips Florida
Dr. Phillips Houses For Sale With Pool
Dr. Phillips has a wide array of beautiful homes that feature in-ground pools and spas. Hence, these designer water features are perfect for hosting summer barbecues, warming up in the jacuzzi during winter months and getting a few laps in for some cardio exercise.
Furthermore, pool homes in the Dr. Phillips and Phillips Landing areas range in style, model, design and year of construction. Some pool homes are very new and were built in the past two years while others are built into older homes that were built in the 1990s. Either way, pool homes in Dr. Phillips have energy efficient heating, spacious outdoor seating, and beautiful backyard greenery to boot. Additionally, you have the benefit of selecting the pool home of your dreams. Choose from properties that range from three to six bedrooms from 1,700 square feet to over 6,000 square feet.
Pool Homes' Added Value for Dr. Phillips Homes for Sale
As a pool home owner, you stand to reap several benefit. First, an in-ground pool can increase the value of a property in Dr. Phillips, Orlando by approximately 7%. This means that whenever it comes time to sell, you are sure to see some profit off the top of your initial investment. Additionally, pools provide some much needed relief from Southern heat and humidity. Not to mention, pools simply increase the aesthetic value and usage of a home.
See In Dr. Phillips Homes For Sale With Pool
New Homes for Sale Phillips Landing Orlando
Phillips Landing does not disappoint in the way of new homes, townhomes and condos. If you're looking for a brand new property in the Orlando region, look no further than Dr. Phillips and especially Phillips Landing. New homes in both of these spectacular, safe communities were built between 2017 and 2020. Some are just a few months old and others are still under development.
The plus sides of a new home or property investment speak for themselves. First, they are incredibly low-cost to maintain as there is no previous damage or wear and tear to the property. Additionally, they are usually incredibly convenient and ready to move into from day one. Furthermore, modern, spacious and open floor plans that many homes have are generally more practical and fit a modern family's lifestyle better. What's more is that the community around a new home development is usually new too. This means you have access not just to a new home but to all new neighbourhood amenities. For these reasons, you really should consider a Phillips Landing new home for sale. Call your trusted Authentic Real Estate Team agent today.
See All New Homes For Sale In Dr. Phillips
Dr. Phillips Houses For Sale in Another Communities:
Phillips Landing is, indeed, a fabulous community to raise a family, invest in, retiree in, or simply vacation and visit. However, Dr. Phillips is an incredibly diverse community with lots to offer. This includes neighbourhoods. Phillips Landing is not the only Dr. Phillips sub-community to offer gorgeous lake-side properties, safety, great education, and community connection. Check out some of the other beloved Dr. Phillips communities to see all of the great Orlando real estate options available to you.
See In Dr. Phillips Homes For Sale
Sand Lake Sound
Sand Lake Sound is yet another community near Dr. Phillips that offers serenity from the bustling city but close access to all its major attractions and amenities. In fact, Phillips Landing and Sand Lake Sound share many similarities such as charming houses with gorgeous views of Orlando lakes and the Orlando Eye. It is best known for all of the brand new townhomes that many budding families choose for their convenient location, safety and great familial community atmosphere. Schedule a Sand Lake Sound home visit today!
See In Sand Lake Sound Homes For Sale
Ruby Lake
Ruby Lake is another diamond of a community in Dr. Phillips. This is truly a dream home neighbourhood for numerous reasons. Firstly, these new developments offer resort-style amenities and virtually no need for maintenance or additional investment. Secondly, many of these homes are pool homes with heavenly, spa backyards and lake views. Like Phillips Landing, Ruby Lake is perfect for any Orlando family wanting to have all of the major theme parks, entertainment options and fine dining within walking distance. Check out your future home in Ruby Lake and call your Authentic Real Estate Team.
See In Ruby Lake Homes For Sale
Phillips Landing Homes For Sale: FAQ
It goes without saying that Phillips Landing is a wonderful Dr. Phillips community and is highly sought-after by all types of home buyers. From families to new retirees, vacationers to investors, people flock to Dr. Phillips and purchase Phillips Landing homes for sale as soon as they hit the market. Competition for these homes is high. Don't miss out on your dream home. Learn more about the Phillips Landing community from the FAQs that we've collected from our clients and partners.
Is Phillips Landing a Good Place to Live?
Yes, Phillips Landing is a spectacular place to live. It is truly its own little paradise and enclave for those looking for a serene suburban lifestyle while still maintaining a fast and convenient Orlando connection. For all that it offers, including award-winning schools, picture perfect parks and recreation areas, proximity to lakes, hiking trails and nature preserves, as well as a down-home community vibe, Phillips Landing is definitely a community that we highly recommend to our friends and clients.
Is Phillips Landing Safe?
Yes, Phillips Landing homes for sale have increased home value because this community is very safe and secure. It is one of the many gated sub-communities in Dr. Phillips which adds to this heightened level of defence. Additionally, Phillips Landing is regularly patrolled by the Orlando Police Force and there is a neighbourhood watch program in place. All of the residents in the Dr. Phillips communities look out for one another and report suspicious activity. For these reasons, Phillips Landing children and teens are able to roam freely and carefree.
Things To Do Near Phillips Landing
There is so much to do, see and explore in Phillips Landing and in the surrounding region. Enjoy first class dining at world renowned Restaurant Row in Dr. Phillips. Visit the theme parks for a dose of thrills and spend a weekend on International Drive for all of the fun and entertainment you could possibly imagine. Go to Disney Springs for some kid-friendly activity and family bonding and merriment. What's more is that Phillips Landing is only a short drive, just under one hour, from all of Florida's most famous beaches. Enjoy splashing in the waves, surfing and building sand castles all day long.
Dr. Phillips Restaurants
Dr. Phillips is not only a first-class luxury living community and Orlando suburb. What many people do not know is that is is the best and most popular restaurant destination in the state. In Dr. Phillips, there is a mile-long strip called Restaurant Row that features every type of restaurant imaginable. There are diver and international cuisines and options for every palate, five-star dining choices and also family-friendly, casual restaurants. Whatever you're in the mood for, Restaurant Row is sure to have it. Check out some of our favourites including Bonefish Grill, Christini's Ristorante Italiano, and Ocean Prime.
Theme Parks and Attractions
It's no mystery that Orlando has such international appeal. Almost 70 million visit this city for its world-famous theme parks including Walt Disney World, Universal Studios, and SeaWorld. Phillips Landing homes for sale are just a ten minute drive from all of the theme park action. Get to Walt Disney World in just a five mile drive, visit the Wizarding World of Harry Potter at Universal Studios in a snap and swim with your favourite dolphins as often as you'd like.
International Drive
Besides all of the theme parks and attractions, Orlando also offers great nightlife and entertainment. Most of these great venues sit on International Drive. This is THE place to be for a date night, a night out with friends or some casual weekend shopping and fun Great attractions on International Drive include dinner shows, great shopping and nightlife such as the ICE Bar, ICON Bar, and King's Dining and Entertainment.
Disney Springs
Your future Phillips Landing home is just minutes away from Disney Springs, a Disney owned playground for locals and tourists. Here you'll find over 103 shops, 63 dining options and over 20 attractions, shows, and events. Cirque du Soleil has a show here called Drawn to Life and there is also a luxury bowling hall called Splitsville. Families love to come here and kids and adults alike enjoy this Disney-themed entertainment experience.
Short Drive to the Beach
One added but little known perk that Phillips Landing homes for sale offer is that they are extremely close to the beach. As the whole Dr. Phillips community is well connected with the rest of Florida via the Interstate 4, it's a breeze to get to the oceans that surround Orlando. For example, it's just a 50 minute drive to Cocoa Beach in the east that sits on the majestic Atlantic Ocean. Drive west for about an hour and you'll be in Tampa to soak up the sun's rays and some Vitamin D at Tampa Bay and Clearwater Beach. For these reasons, your Phillips Landing home can easily become your beach home too!
Phillips Landing Homes for Sale: Your Dream House Come True
All in all, Phillips Landing has so much to offer any aspiring home owner, investor or renter. To this end, Phillips Landing homes for sale are truly in the midst of all of the Orlando action while providing a familial safe haven and refuge. This stunningly beautiful, 24-hour gated community is the heartbeat of the Dr. Phillips district. It is incredibly safe and sits nestled among the big Orlando area chain of lakes. Additionally, it offers some of the best community amenities in central Florida including playground, tennis courts, community centers, gyms, shopping centers, amazing schools, and many others. Arrange to take a tour of one of the many new Phillips Landing homes for sale today to make your property dreams come true.
Are You Looking Homes for Sale in Phillips Landing Orlando? Contact Authentic Real Estate Team!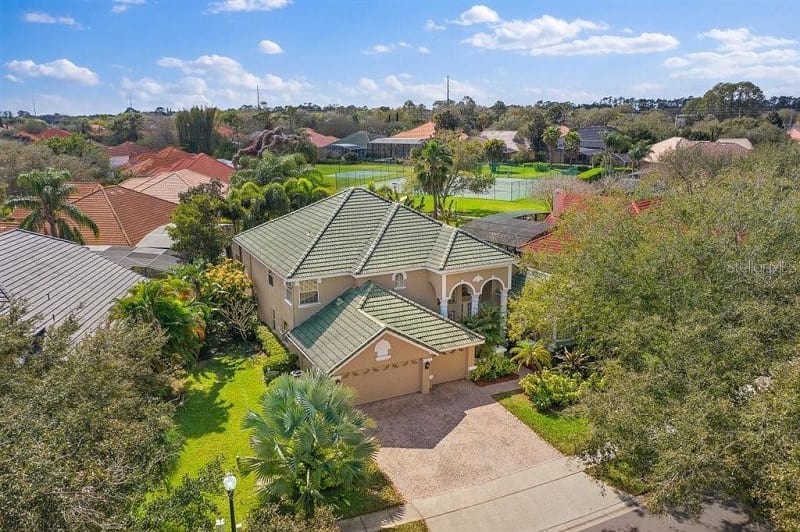 The Authentic Real Estate Team is your trusted partner for all of your real estate and property needs. Our team values you, your family and your trust. To this end, we always operate on principles of honesty, transparency and commitment. Our goal is to make your home ownership dreams come true, every time.
Our dedicated team of expert real estate agents, brokers, consultants and advisers is here for any and all of your Orlando-area property needs. Authentic Real Estate Team is a family owned and operated business with the experience and integrity to take you far and get the most value for your money. Our full-service property agency will be there for you and yours every step of the way. From your initial home search to closing, we can offer the most up-to-date information and guidance.
A Team You Can Count On for Phillips Landing Homes for Sale
Our real estate experts are truly the best. This is because we are also Orlando locals with almost a decade of experience in all kinds of housing and property markets.  Above all, whether you're looking for a permanent residential or vacation home, a townhome, apartment or other properties, we have the expertise and connections to support you. Furthermore, We will be sure work with your targets as our priority—whether you're on a budget or looking for a luxury property, our extensive portfolio has something for you. Any any rate, our team guarantees our full support, commitment and attention every time.
Additionally, we can offer added benefits that other real estate agency simply don't have. For example, our subsidiary Authentic Real Estate Team Vacation Rentals is a booking service that can help you if you are considering renting out your property for the short or long term. Furthermore, our dedicated network of vendors includes inspectors, lenders, closing agents, home furnishers and decorators, property managers, pool service professionals, and home cleaners. This means that whatever home or property service you're looking for, we can help. Find out just how seriously we take customer satisfaction by calling us today.
If you're looking for a home for sale in Phillips Landing, Orlando, there is one obvious choice. Call the Authentic Real Estate Team today!