Homes for sale in
Ruby Lake Homes for Sale

3 to 7 Bed

2 to 5.5 Bath

2098 - 4929 SqFt
Available
homes
6 properties found
Page 1 of 1
Ruby Lake homes for sale are in a stunning and peaceful community located inside the municipality of Orlando. It is most known for it proximity to the beautiful Ruby Lake and its closeness to Dr. Phillips and all of the main Orlando attractions.
Altogether, it is one of the most popular and in-demand neighbourhood in the central Florida region. Families flock here to raise their children in quaint, safe community. Retirees enjoy it for all of the exciting activities, amenities and great golf that it offers them. Property investors love Ruby Lake homes for sale for the great return on investment that they guarantee. Furthermore, their location and high building quality make them an incredibly sound asset.
Indeed, Ruby Lake is one of the best places to enjoy a Florida pace of life—eating, shopping, golfing, hiking and generally enjoying the great outdoors. Additionally, this community is in the highly-rated Dr. Phillips school district. It is perfectly and centrally located on Sand Lake Road, one of the most famous place for elegant dining, great nightlife and fun for the whole family. If all of the magic of Ruby Lake homes for sale appeal to you, read on to learn more about your future home!
Dr. Phillips and Ruby Lakes Homes for Sale Highlights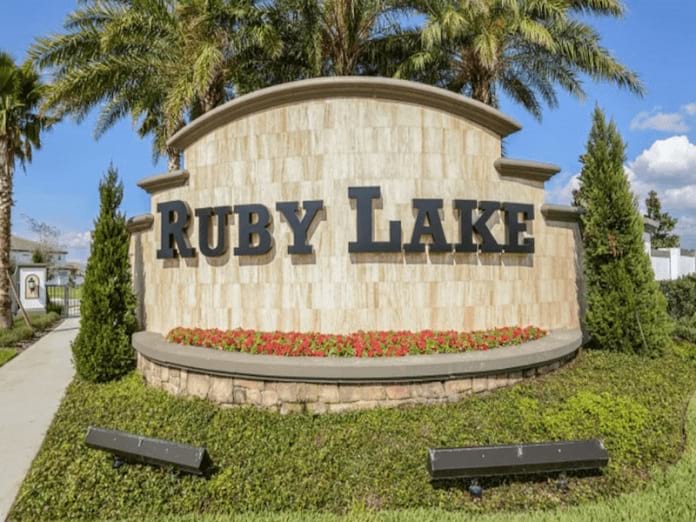 Ruby Lake homes for sale are located conveniently in Dr. Phillips in Orlando. Without exaggeration, this is truly one of the nicest communities in Orlando. For example, this five star community is close to everything, has great schools and offers the most luxury homes and properties in central Florida.
Dr. Phillips sits on the "I-Drive" also known as International Drive. This famous strip hosts over 160 popular brands and shops, dinner show theatres and Disney Springs. Additionally, International Drive is home to Restaurant Row, a two-mile stretch of road that is home to five star dining, chic restaurants and international eateries.
What's more is Dr. Phillips is so close to all of the best theme parks in the world. To this end, it is only a ten to fifteen minute drive to Walt Disney World, Universal Studios, and SeaWorld. Additionally, Icon Park, one of the best entertainment spots with great rides, restaurants and shops for family fun.
Ruby Lake homes for sale and Dr. Phillips offer amazing, luxury, resort-style amenities, an incredible community atmosphere, and a great environment to raise a family.
Where is Dr. Phillips Orlando?
Dr. Phillips is part of Orlando in Orange County, Florida. This wonderful community sits right next to International Drive, which is the hottest spot for locals and tourists alike. Hordes of Orlando residents and visitors flock to International Drive to enjoy all of the wonderful activities and attractions that can be found here. These include Madame Taussad's Wax Museum, The Orange Convention Centre, The Orlando Eye at ICON Park as well as world-famous restaurants.
Because of all that it has to offer, International Drive is known as the playground for Orlando locals and tourists. Furthermore, it is one of the main holds and contributors to Orlando's booming hospitality and tourism industry. Dr. Phillips benefits from all of the amenities, activities and recreation that International Drive has to offer. Not only is a fun place to live, it is also in the middle of all of Florida's natural beauty as it is right next to the Sand Lake Chain of Lakes.
Overall, Dr. Phillips is one of the most sought after regions to live in for Florida home buyers and families. It offers luxury, an upbeat lifestyle, and the best quality housing. Its beautiful homes are truly some of the best in the country offering comfort, great lake views and resort style living.
Where are Ruby Lake homes for sale?
Ruby Lake is a residential community similar to Royal Cypress Preserve where family life and a strong sense of commonality are appreciated. In contrast to some of the other Orlando communities, only residents can live in Ruby Lake. This means that homes and properties here cannot be rented for the short term. For this reason, this dream neighborhood preserves its identity as a purely residential and wholesome place for children, parents and retirees of all ages.
The Ruby Lake community of Dr. Phillips is such a popular place to live and Ruby Lake homes for sale are incredibly sought-after. Its location is just another essential benefit that it provides residents. Ruby Lake sits directly on Ruby Lake just west of Interstate 4. The I4 runs across the state and takes commuters into downtown Orlando in 15 minutes or less. Furthermore, it is surrounded by some of the best shopping in the area as it sits nestled between the Orlando Vineland Premium Outlets and Disney Springs.
Truly, the Ruby Lake community is one of the most well-situated neighbourhoods in Orlando. Properties here are going fast. Don't wait! Schedule your home tour today!
Why Choose Ruby Lake Community to buy a Real Estate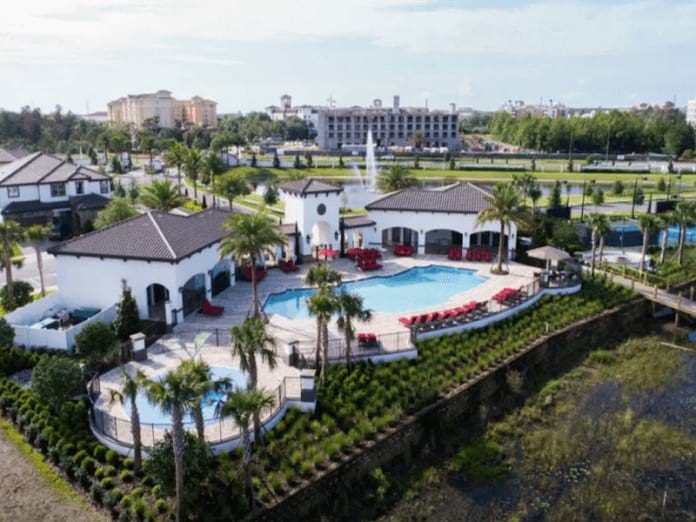 As previously mentioned, Ruby Lake is right down the street from all of the best Dr. Phillips restaurants and amenities. Pulte Homes, a world-renowned high-quality homes builder created development and its unique, blue ribbon homes. These properties are truly of the highest quality and are known for their structural excellence and elegant design. They are perfectly situated with the best connection to the heart of Orlando near the I4. Additionally, Ruby Lake homes for sale are sought after by families as they are in the Dr. Phillips school district, one of the best in the state. This adds to the average home value and properties near great schools are much easier to rent and re-sell.

Great Location
This neighbourhood is wonderfully situated in the midst of the Orlando excitement and in the middle of beautiful Florida nature as well. There are lakes on all three sides allowing residents to enjoy water sports, swimming and fishing all year round. Ruby Lake is also well connected to Florida's major hubs including Orlando, Tampa, Lakeland, Cocoa Beach and Canaveral National Seashore by Interstate 4. Ruby Lake residents, therefore, are able to travel, commute and vacation with easy of connection and convenient transportation.

Highly Rated Schools
Another perk that Ruby Lake homes for sale offer are their great school district and zoning. Ruby Lake homes for sale are in the Dr. Phillips school district which is rated 9/10 by greatschools.org. Dr. Phillips school district parents rate their schools highly for furthering real student progress, continuously delivering outstanding test scores, and good equity for all different learning types.

Fantastic Amenities
The Ruby Lake neighbourhood is named after the lake that it sits on called Ruby Lake. The lake itself offers the possibility for so many activities such boating, kayaking, fishing, waterskiing and so much more. Other than water activities, Ruby Lake offers other great amenities. The Ruby Lake amenities center is truly amazing and high end and includes a nice and spacious pool for swimming laps, a fitness centre, and tennis courts. This truly stunning public, community center is also waterfront and is open all year round.

A Very Safe Place to Live
The entire Dr. Phillips area is very safe and achieves one of the highest safety ratings of Orlando year after year. Ruby Lake itself also benefits from this security reputation and is a gated community. Residents must punch in their gate code in order to enter and visitors must check-in for access. Indeed, gate communities add a further level of protection, safety and security. Additionally, this safety goes hand in hand with the wonderful and welcoming family atmosphere that you can expect when you invest in Ruby Lake homes for sale. Here, neighbours look out for neighbours and there is a community watch program in place so that people look out for one another to keep their community safe.

Family Oriented
The best reason to buy a Ruby Lake home for sale is simply the atmosphere of this amazing, Orlando community. The people here make the neighbourhood comfortable and outstanding. Basically, most Ruby Lake residents are families, young and old, with children of all ages. For this reason, Ruby Lake is truly paradise for families seeking a pleasant refuge and a calm community to call home. There are parks strewn throughout the area as well as lake beaches and family activities sponsored by the community year-round.
Vacation Ruby Lake Homes for Sale and Rentals: A Great Opportunity to Invest in Dr. Phillips Real Estate!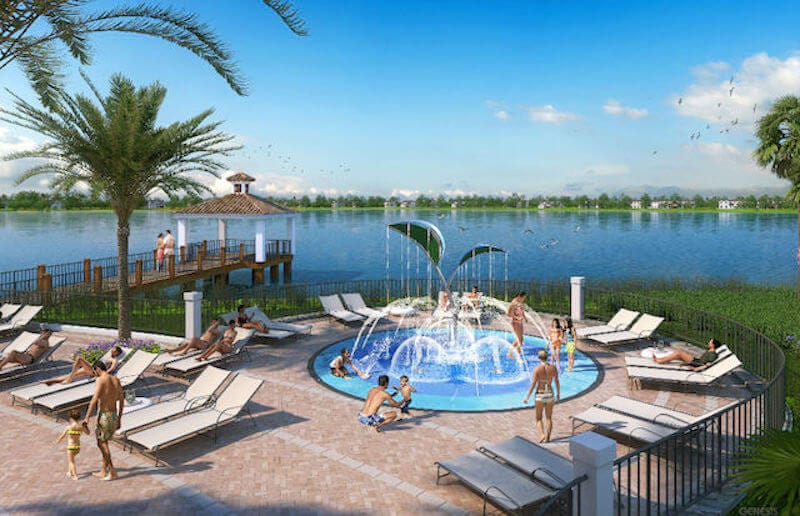 Many internationals and non-Florida residents choose to buy a Ruby Lake vacation home from anywhere in the country and the world. These unique vacation home investors plan for their long-term financial security and enjoyment. They reap the major benefits of having an Orlando area vacation property and visit whenever they need a get away or simply want a change of scenery. To this point, we have a long list of vacation property owners who favour Ruby Lake because it offers refuge from snowy Canadians winters and frosty New England cold.
As previously stated, Ruby Lake is beloved residential community. Therefore, properties cannot be rented out for short term periods. However, buying a vacation home is always a wise decision. Enjoy the unbeatable benefit of spending time in a place that you love to relax, unwind and soak in some much needed vitamin D. Ruby Lake vacation homes are massive profit engines and offer investors a laid back lifestyle.
Vacation Homes For Sale In Dr. Phillips
Ruby Lake New Constructions in Dr. Phillips Orlando
The esteemed Ruby Lake community boasts many new and beautiful homes. Most are designed with open-plan floorpans to encourage familial and communal style living. Incredibly, these new homes and townhomes back up directly to Ruby Lake and feature stunning lake and waterfront views.
Additionally, due to Ruby Lake's great reputation and popularity, these new constructions don't last long on the Orlando housing market. There are only a few new Ruby Lake constructions left and they are going quickly. These brand new homes make for the perfect residential or vacation homes and are built by the highly rated Pulte Homes developer.
We recommend scheduling a tour of your new Ruby Lake home today in order to reap the major benefits of buying a new home in the Orlando. For example, new home buyers on average have much lower energy and electricity costs and don't have to invest as much into renovation or upkeep of a new property. Additionally, when you buy a new home versus an older home, you get the further benefit of a new home warranty, a move-in ready construction and a new community with top-of-the-line amenities.
See New Homes For Sale In Dr. Phillips FL
Ruby Lake Townhomes: An Investment for Your Future!
For those families and individuals looking for a high-end but cosier property, the townhomes in Ruby Lake are also worth considering. The townhouses in this wonderful community offer all of the comforts of luxury living like single-family homes in Ruby Lakes. However, they provide unique benefits of their own such as better affordability and higher ownership of the interior and exterior of your property. Additionally, townhome owners don't have to invest as much into the maintenance and care of their property as the Home Owners Association handles much of these tasks. Call an Authentic Real Estate Team agent today to talk about financing a Ruby Lake townhouse.
See In Dr. Phillips Townhomes For Sale
Luxury Properties: Resort-Style Ruby Lake Homes for Sale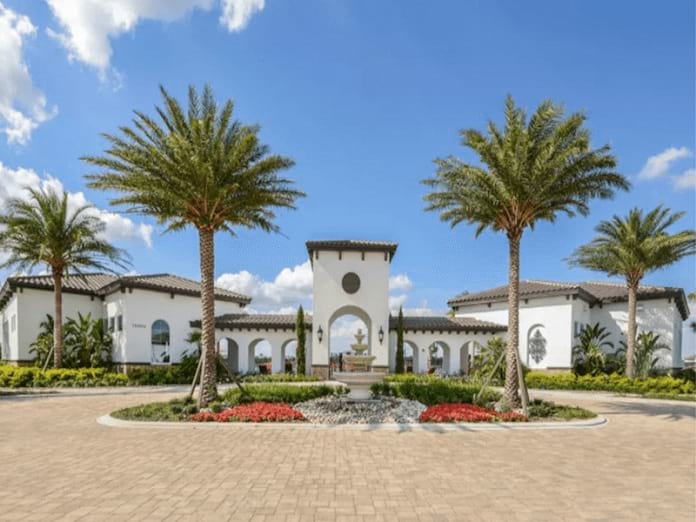 While the Ruby Lake community offers many comfortable and stylish homes for family living, it also offers incredibly upscale and luxurious properties for entertainment and decadence too. These luxury properties ranges from three to six bedrooms and three to five bathrooms. For this reason, they are at a higher price point and, on average, start at $800,000.
Not only are these properties gorgeous and lavish, they are also incredibly well thought out. Their layouts allows residents and guests to take advantage of outdoor and indoor living. Many of these properties offer lakefront views, game rooms, office spaces and gym spaces. Additionally, they usually come with a linai-covered pool and spa for great barbecues and beautiful backyard enjoyment. Ruby Lake homes for sale offer extremely high-end, luxury properties with great finishes, exclusivity and privacy.
See All Luxury Homes For Sale In Dr. Phillips Florida
Dr. Phillips Homes For Sale in Other Communities:
There are many communities in Dr. Phillips that share similarities with Ruby Lakes. Virtually all of the neighbourhoods of Dr. Phillips are centrally located, offer beautiful homes, and are incredibly safe. In general, the best Orlando communities are in and around Dr. Phillips. Some of these great communities include Sand Lake Sound and Phillips Landing. Both of these wonderful neighbourhoods have new properties for sale that offer lake views and a perfect location.
Sand Lake Sound
Sand Lake Sound by Meritage Homes is often compared to Ruby Lakes for its location, high-quality homes and townhomes, highly rated public and private schools, and its great community atmosphere. For example, Sand Lake Sound has direct lake access as it is nestled between both Little and Big Sound Lake. Residents in this community enjoy lake days and lake views right from their backyards. Additionally, townhomes here are brand new as they were finished just earlier this year in the beginning of 2020. What's more is that Sand Lake Sound is a young family's dream home come true. That's because Sand Lake Sound is in one of the best school districts in the Orlando area and reports great test scores, dedicated teachers and a thorough curriculum.
See All Sand Lake Sound Homes For Sale
Phillips Landing
Like Ruby Lake, Phillips Landing is in the heart of Dr. Phillips and has great access to all of the Orlando highlights such as Restaurant Row and International Drive. This luxurious community sits on Apopka Vineland Road and is conveniently located right next to the Interstate 4 for easy connection to the rest of Orlando. The properties here are deluxe estate homes located in a gated community. For this reason, it is extremely safe and residents feeling secure and families can let their children roam freely. Additionally, homes for sale here offer some of the greatest lake views in Florida. These luxury pieces of real estate range from 4,000 to 8,500 square feet and are each custom built and unique.
See In Phillips Landing Homes For Sale
Ruby Lake Homes For Sale: FAQ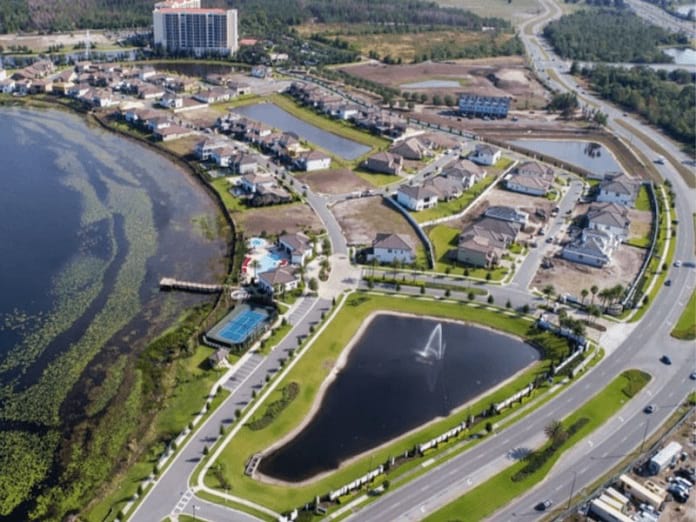 Is Ruby Lake a good place to live?
Ruby Lake is a wonderful place to live, retire, raise a family or vacation. It is incredibly close to Orlando which means it's perfect for commuters or traveling in and out of the city. To this point, it is one of the best and newest placed to live in central Florida for its safety, convenience, activities, amenities and entertainment options.
Is Ruby Lake community safe?
Yes Ruby Lake is a very safe and family-friendly community. It is one of the many gated Orlando communities which helps it maintain its high level of security. Additionally, the community offers support and security as neighbours watch out for one another through a neighbourhood watch program.
What Is There To Do near Ruby Lake Orlando?
Have fun at the Amenities Center
The Ruby Lake Clubhouse community center is a new state-of-the-art development just off of Turkey Lake Road. It features a wonderful fitness area, a community pool for kids and adults alike, and a championship tennis court. Families enjoy spending days relaxing poolside, sweating it out on the court and socialising with the community.

Explore Icon Park
Icon Park is a destination entertainment park that features fun and games for the whole family. Here you'll find over forty restaurants, boutiques, bars and amusement park thrill rides. Icon Park is also the famous home of the Orlando Eye, a 400 foot ferris wheel that overlooks the entire Orlando metropol.

Dine at Dr. Phillips Restaurants
Dr. Phillips is home to the famous Restaurant Row. This mile long strip of over twenty restaurants hosts some of the best eateries in the country. Restaurants here are very international and boast high-end menus and chefs. Some of these top restaurants include Slate, Eddie V's and Rocco's Tacos.

Enjoy the Best Amusement Parks
Ruby Lake homes for sale are right near Universal Studios, Walt Disney World, SeaWorld and all for the other major Orlando theme parks. All of these amazing, world-famous theme parks are just a ten minute drive from the Ruby Lake community. Delight your kids, guests and renters and visit these entertainment hot spots as much as you please.

Bop Around International Drive
International Drive, the most famous street in Orlando, almost backs up directly to Ruby Lake. Most famously, Walt Disney World calls International Drive home. Additionally, the Orange County Convention Center, the second largest convention center in the country, is located here and hosts hundreds of events and conventions every year. There are super fun and unique bars and restaurants here to enjoy on Friday and Saturday evenings for a date night or a night out with friends. When you buy a new home for sale in Ruby Lake, you get to take advantage of all that International Drive has to offer.
Our Top 3 Ruby Lake Restaurants
Ruby Lake is home to some of the best restaurants in Orlando. It has a reputation for having some the greatest diversity in food options and international cuisines. Furthermore, there are many high-end, chic, fine dining restaurants to choose from.

The H Orlando
The H Orlando offers a huge menu of Mediterranean delicacies prepared by some of the best chefs in the country. The customer service here is thorough and friendly and this beautiful establishment can be rented out for private events.

Steak on Fire
Steak on Fire is a casual, Brazilian barbecue and steakhouse restaurant. Delicious options here include incredibly entrees, mouthwatering sandwiches, hearty salads and much more. Stop by for some of the juiciest meat in Orlando.

Le Boucherie
Le Boucherie is an American restaurant with a French and Floridian flair. Specials are to die for and appetisers are delicious and palate pleasing. It's a great place for a date night because of its cozy atmosphere and their lamb shank is a local favourite.
Ruby Lake Homes for Sale: Your Future Homes
If you're looking for homes for sale in Ruby Lake, Orlando then contact your Authentic Real Estate Team. We can advise you during every step of the home buying process. Additionally, we know that you will be amazed by the incredible property deals that we are able to arrange for you. Before you know it, you'll be closing on your new home in Ruby Lake, one of the best neighbourhoods in Orlando.
Ruby Lake is truly a homebuyers dream. Property values here are stellar whether you're looking for a permanent residence, a vacation home or an investment property. Furthermore, Ruby Lake homebuyers get to take advantage of all of the amazing amenities, entertainment options, educational opportunities, and dining options that Dr. Phillips and Orlando have to offer. Call an Authentic Real Estate Team broker to make your Orlando home dreams come true.
Looking in Ruby Lake Homes for Sale? Contact Authentic Real Estate Team!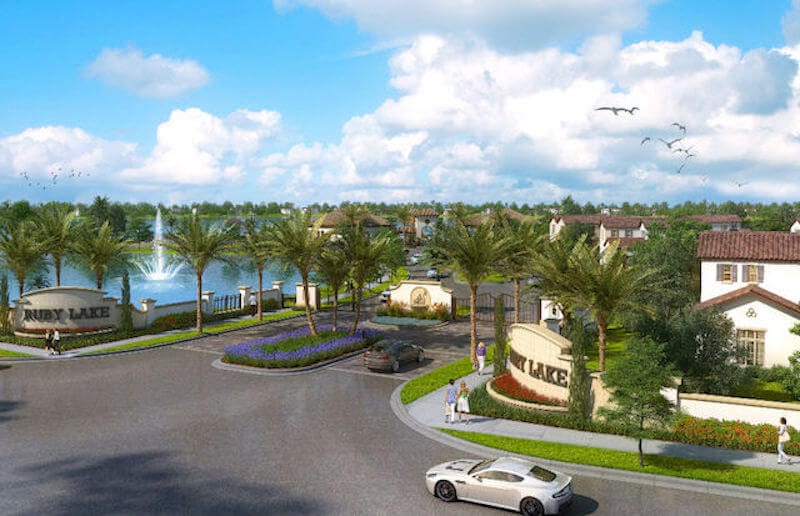 Do you want the best real estate advice from a family team you can trust? Then look no further! Authentic Real Estate Team is the most trustworthy real estate company in the Orlando area. We combine our experience, our connections and our expertise to help you find exactly the home you're looking for. Whether you're an investor, a renter, a vacation home owner or a retiree, you can count on us to walk you to your goals.
Our Service and Commitment Guaranteed
We truly set ourselves apart from the rest. That's because we are an international team and can provide assistance in English, Spanish and Portuguese. Additionally, we have a massive and thorough portfolio of single family homes, luxury homes, townhouses, condominiums, and apartments. Furthermore, our experience with all kinds of clients from all over the world is unparalleled. We are able to offer the best advice whatever your budget and whatever kind of property you're seeking.
Chiefly, our tight-knit team of real estate experts are uniquely qualified to help our clients, book, manage, rent, maintain, and invest in the best Ruby Lake homes for sale. Let us do the heavy lifting so that you can sit back, relax and enjoy the spectacular Ruby Lake neighbourhood.
Additionally, our subsidiary, Orlando Vacation Rent, helps vacation property owners and non-Florida residents to book renters and keep their booking calendars full. Together, Orlando Vacation Rent and Authentic Real Estate Team provide all of the services that you could possibly need to make your real estate dreams come true.