Homes for sale in
Encore Club Homes For Sale

3 to 11 Bed

2 to 11 Bath

2400 - 6393 SqFt
Available
homes
1,678 properties found
Page 1 of 140
Encore Resort at Reunion is an up-and-coming vacation rental community located in the heart beat of the Orlando area. Indeed, this short term rental community in Kissimmee Florida, which is part of the greater Orlando area, offers all of the thrills, excitement and amenities needed to enjoy a great vacation and relax into a Floridian holiday. Families young and old delight in the comfort, activities, convenience and living flair that Encore Resort affords.
When you buy an Encore Reunion home for sale, you are choosing a vacation home rental like no other. To this end, Encore Resort at Reunion for sale delivers all the quality of a luxury hotel or resort but in a vacation home community. Hurry! There are still a few opportunities to buy a move-in ready vacation home in Kissimmee Florida today.
Kissimmee Highlights and Perks
The city of Kissimmee is located just southeast of Disney World. In fact, door to door from Kissimee to Walt Disney World is just a 10 mile, 20 minute drive. Famously, this is the region where most of the Orlando-area, single family vacation homes and rentals are located. Davenport is another Orlando-area community known for short term rental and vacation homes, however, Kissimmee is beloved for its amenities and luxurious atmosphere.
From Kissimmee, you can travel to all of the central Florida attractions and hot spots in no time. Kissimmee in Osceola County is truly known the world over for its proximity to Celebration, home to The Happiest Place on Earth. Both Kissimmee and Celebration are incredibly renowned and well-known for their high end residences, vacation properties and resort-style amenities centers. Additionally, Kissimmee features its own thrilling theme park called Old Town. This playground for locals and tourists alike features fun carnival-style rides, dining, shopping and classic car shows.
For these reasons, when you buy an Encore Resort at Reunion home for sale, you're not just buying a property. You're buying a fun vacation lifestyle.
Where is Vacation Homes for Encore Resort At Reunion for Sale?
The Encore Resort at Reunion has a prime and convenient location. From here, you can get to any destination in Orlando and the greater central Florida area in no time. Another key point is that it is very close to Walt Disney World, Universal Studios and SeaWorld. Specifically, it is tucked right next to the community of Reunion on Old Lake Wilson Road right off of the Interstate 92. The zip code here is 34747 and visitors rate is highly for getting around, recreation and sightseeing.
Why Choose Encore Resort to buy a Real Estate?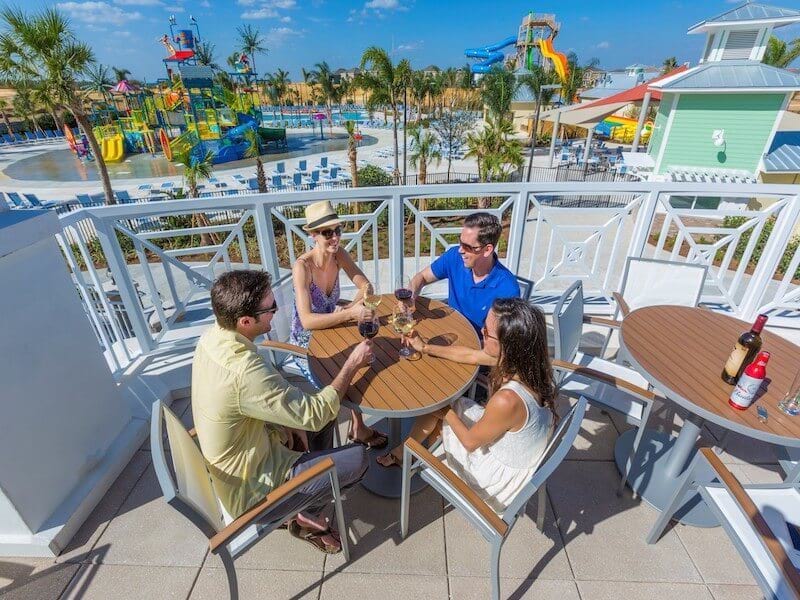 We definitely recommend Encore Resort for your next vacation home. There are so many reasons to call Encore Resort your homes away from home. Below, we've listed just a few for you to get a feel for your new vacation community.
A Great Location
First and foremost, Encore Resort at Reunion is centrally located in the Orlando region in Osceola County. It borders the community of Reunion where the world-famous Reunion Golf Course is located. Reunion Golf Course, Orlando has hosted many famous golfers and tournaments. It is truly a golfer's paradise for it luxurious greens designed by Jack Nicklaus, Arnold Palmer, and Tom Watson. Golf Digest magazine even recognised it as one of only six of the "Best Golf Resorts in Florida."
Additionally, residents, vacation home owners and guests of Encore Resort at Reunion have the added benefit of convenient shopping and grocery market options. Here, there is a Walmart and a 7/11 located directly inside the community which makes grocery shopping fast and painless. Just a couple miles south is a large supermarket called Publix as well as a bunch of restaurants, banks, and other useful shops. Hence, you will see that living is made very easy and uncomplicated when you buy Encore Reunion homes for sale.
Fantastic Amenities
Out of all of the short term rental communities in Kissimmee, Encore Resort at Reunion for sale has the best amenities and amenities center hands down. The Encore Club at Reunion not only has three unique golf courses, but it also features a full sized, resort-style water park complete with slides and rides. In fact, the famous water thrill ride, Aquatica, is only at two amusement facilities in the whole world. One is at SeaWorld and the other is at, you guessed it, The Encore Club at Reunion. Waterpark lovers flock to this incredible capsule-slide ride for its free fall drop. In essence, this is not a water ride for the faint of heart. Aquatica is an incredible ride for dedicated thrill seekers.
Of course, Encore Authentic Real Estate Team also reap the benefit of other community amenities. Here, you'll find crystalline pools aplenty, tennis courts, soccer fields, and a day care facility. Additionally, there is a great restaurant for family dining along with a fitness center for squeezing in quick work outs between visits to the theme parks.
Short Term Rental Friendly
What makes Encore Resort at Reunion Villas truly stand out above other Orlando communities is that short term rentals are allowed. Normally, out-of-state and international buyers buy vacation homes and other properties here and rent to use for their own summer or winter holidays. When they are not using their home, townhome or condo, they rent out their property and use the extra earnings to help fund their property taxes, HOA fees and property maintenance fees. It's a very easy scheme to profit from as rentals of any length are allowed only in Encore Resort at Reunion Orlando.
Another added bonus about this community is that it has a partnership with Orlando International Airport for added ease and travel convenience. You can get your boarding passes and check in for your flights at The Encore Club if you are flying into or out of Orlando International. In other words, visitors, tourists, party guests and home owners of Encore Resort save time and stress by taking care of their air travel arrangements without having actually go to the airport.
Encore Clubhouse and Concierge Services
Like all five-star hotels, Encore Resort vacation homes in Kissimmee Florida come with a concierge service. That's right, the concierge at Encore Resort can provide a variety of luxury services to make your stay or vacation pleasant, easy and relaxing. Book a private chef to cook at your house, a limousine to pick you up and drop you off from airport, a personal trainer, a dance instructor, a cleaning service … the possibilities are endless. Whatever you want or need, the clubhouse can offer A-class services in just a moments time.
Shuttles to Theme Parks
Another reason to buy homes for sale Encore Orlando is that Encore Resort is one of the very few communities that offers free, daily shuttle rides to the major theme parks. Every morning and afternoon, the shuttle service comes to pick up Encore Resort residents and guests. This takes one more hassle out of vacationing in Orlando. No need to worry about parking, traffic or directions. Simply take a shuttle from your doorstep directly to Walt Disney World.
Vacation Homes at Encore Resort at Reunion for Sale in Kissimmee Florida: A Great Investment!
The whole point of the Encore Resort at Reunion is to allow vacation home owners to lavish in luxury while they visit the Orlando area and rent out their properties when they are away. Here, all vacation homes, no matter the size, year, make or style of the property can be rented out for short term contracts ideal for tourists and visitors. To this point, this is one of the main allures and draws to buying property here. Therefore, Encore Reunion homes for sale are best for vacation home owners to enjoy a great Floridian lifestyle and rent out their properties when not in use to support on upkeep and costs.
See All Vacation Homes For Sale In Kissimmee, Fl
Looking Encore Reunion Homes For Sale With Pool?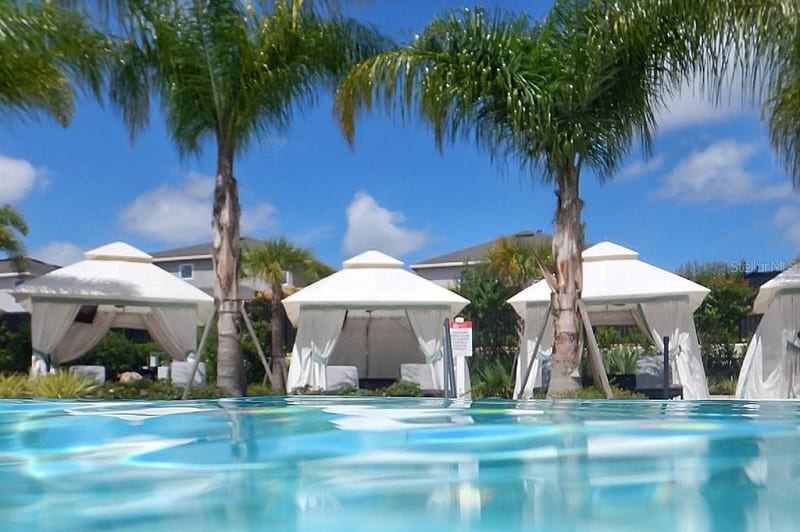 It's almost every home owner dream to have a private pool, jacuzzi or spa combination. If that sounds like you too, there's great news! Every single house in Encore has a pool and some also have jacuzzis and other water features. Pools are a great addition to any property, but here they really add value to the property. On average, a pool can add up to 7% in the property's worth. Not to mention, pools hold hidden benefits of their own. Pool backyards are great for hosting barbecues, parties and other outdoor events with neighbours, friends and family. Additionally, tourists like the idea of renting a home that also comes with a private pool. This privacy and relaxation will certainly enhance the quality of any trip of vacation to Orlando.
An added benefit to Encore Reunion pool homes for sale is that all pools are heated. Therefore, Encore Resort vacation home owners and their renters, tenants and guests can use the pool all year round. Anyone up for some laps in December? Additionally, the Home Owners Association takes care of pool maintenance for every house in the neighbourhood. In this case, as an Encore Resort home owner, part of your HOA fees go directly towards the maintenance of your pool. All in all, it's a win win deal.
See All Homes For Sale In Kissimmee, Fl With Pool
New Homes For Sale Encore Orlando!
Homes in Encore Resort at Reunion are generally on the newer side. At the oldest, homes here are only ten years old. However, there is currently a new development of Encore Resort homes underway. This means that there are still options of brand new homes that can be bought directly from the builder. But hurry and book your home tour with the Authentic Real Estate Team today! There are not many left so be sure to close on your new property at Encore Resort quickly.
See All New Homes For Sale In Kissimme, Florida
Luxury Properties for Sale in Encore At Reunion
When you think luxury, Encore Resort homes easily spring to mind. Indeed, there are many chic, deluxe, and spacious properties for sale in Encore at Reunion. These magnificent homes are admirable for their sheer size and square footage. To this point, luxury properties here can sometimes have up to 14 bedrooms. That means these luxury properties are perfect for hosting many family members and guests during the holidays. Additionally, they are perfect for larger groups to rent together. These upscale properties are more expensive, ranging from 800,000 to 1 million. However, for their size, luxurious design, modern features, spectacular floorpans and of course, their unbeatable Orlando location, they are definitely worth your consideration.
See The Best Luxury Homes For Sale In Kissimmee, Fl
Other Communities Near Encore Kissimmee Florida:
You may be looking specific for a house or vacation home in Encore Resort at Reunion, however, we also offer other rental properties throughout Kissimmee, Osceola County and Orlando. All of the vacation rental communities in central Florida offer something unique and individual. Read through our community summaries below to get an idea about each one and their vacation home listings.
See All Homes For Sale in Kissimmee, Fl!
Tapestry
Tapestry is a beautiful, residential community in Kissimmee that combines all of the best that Florida has to offer. This neighbourhood is nestled between Shingle Creek Regional Park and The Loop, one of the largest shopping centers in the Orlando region. For this reason, Tapestry vacation home owners have access to city life and the reprieve and solitude of nature. Additionally, this is a gated community which means that its safety rating is among the highest in the area. In this pleasant and posh residential community, you will find a communal resort-style pool, a selection of the finest townhomes and single family homes in Kissimmee. Furthermore, properties here can be rented out on longer term bases for periods of over one year. Hence, if you only plan to use your vacation home periodically or biennially, then you can rent it out to help with financing, maintenance fees and other costs.
See All Homes For Sale in Tapestry Kissimmee
Sonoma Resort
Like Encore Resort at Reunion, Sonoma Resort is another prominent, luxury vacation rental community. Here, Vacation home owners can rent out their properties to tourists, visitors and guests on short term contracts to reduce incurred costs and fees. Additionally, this community is in high demand for its prime location, new models, private swimming pools and stunning lake views.
Sonoma Resort is located just minutes from the famous shopping and entertainment mecca called The Loop. Furthermore, it is only a 20 minute drive from Sonoma Resort vacation homes for sale to all of Orlando's world-renowned theme parks and entertainment spots like Walt Disney World, Discovery Grove, and SeaWorld. On top of all this, the Sonoma Resort Clubhouse is simply first-rate with its community swimming pool and water slide, tennis, volleyball and basketball courts, fitness center, video game arcade and children's play area.
See All Homes In Sonoma Resort Kissimmee For Sale
Solara Resort
Solara Resort is also an upscale vacation home development and community in Kissimme, Orlando. Similarly to Sonoma Resort and Encore Resort at Reunion, Solara Resort homes and properties can be rented out for short term contracts. What's more is this community offers some of the best amenities for families and children and convenience of travel, shopping and entertainment.
These outstanding amenities include a full service, casual dining restaurant with a diverse menu of offerings for any flavour you may be craving. Additionally, this is the only community in Orlando with a community surf simulator. This exciting ride is called the FlowRider and its great for those learning to surf or just wanting to catch some waves. Continuing on, this incredibly development is just minutes from International Drive, downtown Orlando and The Happiest Place on Earth.
See All Homes In Solara Resort For Sale
West Lucaya Village Resort
Lucaya Village is a vacation townhouse rental community located in the heart of Orlando. More specifically, it is located right off of the Interstate 192 West Irlo Bronson Memorial Highway. From here, get to any destination in Orlando in 10 minutes or less. Its proximity to all of the finest amenities means that is it truly a portal to all of the premier restaurants, shopping centers, supermarkets and attractions.
Furthermore, Lucaya Village is known for its practical townhomes designed for family use and living. The happy community is comprised of 72 townhomes ranging from three to four bedrooms, starting at $200,000. In addition, families and tourists delight in spending time at the numerous recreational areas in this community that feature a resort-style pool, a comprehensive fitness center, a beautiful clubhouse and a toy library. Like the Encore Resort clubhouse, the Lucaya Village clubhouse also offers a concierge service to make any vacation or stay more relaxing and hassle-free.
See All Homes In West Lucaya Village For Sale
Windsor At Westside
Like its predecessor, Lucaya Village, Windsor at Westside is yet another great Orlando-area vacation townhome rental community. Windsor at Westside has a reputation for luxury and the finer side of vacation living. The construction, design, landscaping and property features are truly top-of-the-line. Every single townhome comes with its own private pool as well as professional grade kitchens, stainless steel appliances and granite countertops.
For these reasons, these are truly the most ideal, luxury vacation townhome rentals in Kissimmee. Windsor at Westside property owners also have the added advantage of accessibility. This beautiful community is just minutes away from Walt Disney World, Universal Studios, SeaWorld as well as the best shopping, restaurants, outlets, and malls. Schedule a tour of vacation townhome in Windsort at Westside, a luxury community that doesn't disappoint.
See In Windsor At Westside Homes For Sale
Emerald Island
Emerald Island is a 300-acre vacation rental community located in Kissimmee in Orlando with a tropical flair. The vacation homes and villas here are known for their luxury and large, sprawling floorpans that keep visitors coming back again and again. Buying a vacation home in Emerald Island is always a good idea for its location, opulent amenities, and natural surroundings.
Homes and villas here range from three to seven bedrooms to accommodate families and groups of any size. Additionally, most of the villas here come with their own private pool and some are even south facing which means that they offer views of the Orlando area chain of lakes. What's more is Emerald Island is truly prime real estate as it sits just three miles down the street from Walt Disney World. Tourists snatch up Emerald Island vacation properties and book early because of its extravagance and proximity to the world's most famous theme parks. Therefore, as an Emerald Island vacation home renter, you can enjoy all the Orlando has to offer when you visit and rent out your property for handsome rates when you're away. It's always a win win and you stand to reap all of the benefits and then some.
See All Homes For Sale In Emerald Island Kissimmee Fl
Lucaya Village
Lucaya Village is known as one of the best options for buying a vacation home in the Kissimmee and Orlando areas. Like many of the other Orlando-are vacation home communities of its kind, Lucaya Village offers nice properties, a great location, comfortable amenities, convenience as well as a stellar clubhouse.
This esteemed community of holiday homes, townhomes and condos is only nine miles away from all of Orlando's attractions, theme parks and entertainment. Additionally, it sits just eight miles away from The Loop, one of the greatest and most diverse shopping centers in the state. Furthermore, Lucaya Village is easy to access as it's only a 22 mile drive from Orlando International Airport.
The Lucaya Village clubhouse offers all of the amenities that you could ever want for a relaxing and fun-filled vacation. Here, you'll find a large heated pool, a full-sized gym and fitness center, a bakery and cafe, a beach volleyball centre, as well as a kids clubhouse.
Currently, there are 208 condominiums and houses ranging from three to four bedrooms and divided into 26 villas. Your future vacation home in Lucaya Village is sure to bring you lots of relaxing vacations and wonderful memories with the family.
See All Homes In Lucaya Village Resort For Sale
Le Reve
Le Reve is a gated, luxury townhome and vacation townhome community perfect for internationals and out-of-staters looking for a low maintenance property. In short, Le Reve is set apart from the rest because there is a management company that handles the maintenance, upkeep, cleaning and refurbishing of properties here. This gives vacation home buyers a completely painless experience in retaining and preserving their property.
In addition, Le Reve is very appealing because of its safety ratings, cleanliness, design, location and amenities. Here, you'll find 52 of the best luxury townhomes that Kissimmee has to offer each with four bedrooms, three and a half baths, and two open plan dining and living areas. Everything about these properties lends itself to convenience and ease as all of the furnishings, features, and appliances are state of the art and already built in. To add to the luxury and opulence of vacationing in Le Reve, each townhome comes with its own heated pool and a barbecue pavilion.
Therefore, if you're interested in buying vacation villas at Encore Resort Orlando, vacation homes at Le Reve Orlando are also worth your while.
See All Homes In Le Reve Orlando For Sale
Windsor Palms
Windsor Palms Resort in Orlando yet another great place to call home or buy a vacation home or second property. Some buyers choose to use Windsor Palms as their primary residence while other simply vacation here and rent out their property when its not in use. Either way, Windsor Palms Resort single family homes, townhomes, and apartments are great for enjoyment and relaxation. Properties here start at $189,000 and increase into the 200s depending on their size and model.
What's fantastic about this community is that it really caters to vacation home owners and their short term renters. The amenities such as a basketball court, fitness center, tennis court, playground, and swimming pool are designed to make your stay fun and active. Additionally, tourist information, guides and services are readily available here for theme park hoppers or nature lovers. Perfectly situated off of the Route 192, Encore Resort is just a short walk or drive to some of the best restaurants, supermarkets, and major retailers. Therefore, Windsor Palms vacation homes for sale make for amazing living and holiday experiences. Call our team to schedule a home tour today.
See In Windsor Palms Property For Sale
Storey Lake
There are many, many vacation home communities in Kissimmee to choose from, but none of them is quite like Storey Lake by Lennar Homes. This is a completely new resort-style community with high quality and delicately designed single family homes and townhomes. Properties here start at $262,990 and range in size from two to three bedrooms. You can count on quality and beautiful craftsmanship as Lennar Homes is a famous builder that is also responsible for the new Paradise Palms and Champions Gate developments.
Additionally, this is one of the vacation home communities with the closest and best connections to nature, walking and hiking trails and forest preserves. Within the community, you will find a resort-style pool and splash pad, a full sized gym, sport courts as well as lake access to Storey Lake. With a Storey Lake vacation home, you can enjoy whatever kind of holiday you're seeking. Whether you're looking for looks of time in nature, swimming, kayaking and canoeing in Orlando's great lakes or are interested in theme park hopping, Storey Lake is in the middle of it all.
Truly, your future Storey Lake vacation home offer high-end, luxury living with all of the frills and thrills that Orlando has to offer.
See All Homes In Storey Lake For Sale
Bella Vida
Bella Vida Resort is both a luxurious residential community and vacation home community. Some property owners choose to live in Bella Vida for its natural beauty, excellent location and proximity to Orlando and the amenities that it provides for the community. Indeed, this gated community located just next to Kissimmee's heart center offer premium re-sale townhomes and new single family homes with modernity and a contemporary living flair.
The community center at Bella Vida is superb and offers a recreation center, a fitness space, a resort-style pool, sport courts and a spa. Additionally, Bella Vida living is made easy for vacation home owners because the Home Owners Association takes care of maintenance needs, cable, insurance and upkeep. Furthermore, the location of this community could not be better. Just off of Route 192, this community neighbours all of the Orlando theme parks and entertainment centers including Walt Disney World, Universal Studios, and Sea World and is also just a stone's throw away from restaurants, shopping centers, and supermarkets.
Unsurprisingly, Bella Vida is a very popular vacation home and rental community for Canadians and well as other internationals and out-of-staters. Escape the cold harsh winters and retreat to your vacation home in Bella Vida Resort Kissimmee.
See All Homes In Bella Vida Kissimmee For Sale
Windsor Hills
Windsor Hills is an exciting vacation and rental property community that emphasises resort and luxury living. There is every type of property imaginable here—from condos to townhomes and single family homes to villas, you're sure to find something that fits your taste and budget. Feel safe and at ease in this gated community that is guarded by security officers 24/7. Truly, Windsor Hills is ideal for families seeking a quaint lifestyle or a relaxing vacation home. Not to mention, when you buy a property at Windsor Hills, you're just a fifteen minute drive to all of Orlando's family fun parks and attractions.
Additionally, Windsor Hills homes and townhomes give you options. Both short term and long term rental contracts are allowed. This means that you can enjoy your property as a vacation home or as your permanent residence and you'll still be able to rent it out for profit whenever you're not using it. But trust us, you won't want to leave! There is so much to do and see in this community including a children's splash and play waterpark, sport courts, a resort-style swimming pool, an on-site bar, numerous restaurants, and a movie theatre.
See In Windsor Hills Florida Real Estate For Sale
Magic Village Resort
The Magic Village Resort by Pinifarina is a beautiful and modern community perfect for living, vacationing and visiting. These truly magical condos are located in the heart of Orlando where theme parks, nightlife, brand name shopping and international dining come together. Condos here are new and contemporary featuring only the most modern architecture, furniture, appliances and design. However, this home ownership experience is unlike any other. The Magic Village resort acts like a 5-star condo hotel with a concierge service. Privacy and comfort is unrivalled by any other vacation home community in Orlando. Therefore, if Encore homes are of interest to you, we know you'll love vacation homes at Magic Village Resort Orlando!
See All Homes In Magic Village Orlando For Sale
Homes at Encore Resort at Reunion for Sale: FAQ
Is Encore Resort At Reunion a good place to live?
While Encore Resort is an appealing community for many reasons, we recommend enjoying it as your home away from home. This is because it was designed to be a vacation home community and resort. While there are some Encore Reunion permanent residents, the majority of property owners live out-of-state or in Canada. They visit their Encore Reunion home during vacations, holidays and extended stays. Either way, Encore Resort at Reunion is a five-star community to live or vacation.
Are Homes at Encore Resort at Reunion for Sale Safe?
The Encore Resort at Reunion community makes the safety of their residents their main priority. To that end, this community is gated and is guarded by a security officer 24 hours a day. Residents here report feeling very secure and can let their children run around and enjoy their freedom.
Can You Access Reunion from Encore Resort?
The city and downtown Reunion is practically touching the Encore Resort community. Therefore, you do have access to the city of Reunion from this community. Simply exit the gated premises to enter Reunion. Many Encore Resort residents choose to go into Reunion to eat as there are many restaurants to choose from. Additionally, you can also access Reunion Golf Course from Encore Resort by entering Reunion.
Is Encore Resort at Reunion pet-friendly?
Luckily for dog and pet owners, homes at Encore Resort at Reunion for sale are animal friendly so Fido can come on vacation too. After all, he is part of the family, right? There are some restrictions with regard to breed and weight but in general pets are allowed. There is even a dog park nearby so that your dog or pet can stretch their legs for some exercise.
Do Homes at Encore Resort at Reunion for Sale have a Pool?
The Clubhouse at Encore Resort features a resort-style community pool with lapping blue water and water slides. Kids and adults alike love to come here to splash around, swim laps, or sunbathe poolside. Additionally, each house has its own private pool so you have the benefit of options for swimming and water sports. You can enjoy the community pool with other Encore Resort residents or enjoy the privacy of your personal pool.
What To Do near Encore Resort Kissimmee?
Have Fun at the Amenities Center
While Orlando has many fun things to do, the Clubhouse at Encore Resort Kissimmee provides enough amusement for a day. This great family-focused facility has its own water theme park, pool, gym, classes, game area and event space. Many guests spend a day just at the amenities center alone barbecuing, soaking up some vitamin D. Sure, Walt Disney World is a must-see, but first, enjoy some down time at the Encore Resort Clubhouse.
Explore the Theme Parks
Above all, Orlando is home to the most famous theme parks—Walt Disney World and Universal Studios Orlando. Over 70 million tourists from all over the planet flock to this city to experience adventure and thrills. Walt Disney World highlights include the beloved Thunder Mountain and Space Mountain. Universal Studios offers classics of its own including Revenge of the Mummy and the Harry Potter ride. And SeaWorld is, of course, prominent for its The Kraken and Journey to Atlantis water rides.
Drive to the Beaches
If pools are not your thing and you're seeking the big waves then head to one of Florida's many beaches. From homes at Encore Resort at Reunion for sale to the coast, it's only a 45 minute drive in both directions. Head west and you'll hit Tampa Bay and the Gulf of Mexico. Head east and you'll hit the Atlantic Ocean and Cocoa Beach. Enjoys days and weekends surfing, jet skiing, paddle boarding, kayaking and swimming in crystal blue ocean waters. What are you waiting for? The beach is calling!
Enjoy Nightlife on International Drive
International Drive is the place to be in Orlando. This commercial strip is home to the Orange County Convention Center, Icon Park and hundreds of restaurants, bars, and shops. Truly, International Drive Orlando is the place to go for some nightlife after a whole day at the theme parks. Whether you're in the mood for fine dining, bar hopping, shopping or entertainment, you'll find it on I-Drive Orlando.
Play Golf at Reunion or Champions Gate
Unsurprisingly, Orlando is home to some of the best golf and golf courses in the country. Many amateur golfers and retirees come to Orlando to enjoy the beloved sport and pastime. Luckily, Reunion Resort Golf Course and Champions Gate Golf Course do not disappoint. Reunion Resort Golf Course is on every golfer's bucket list. It was designed by three golf icons—Jack Nicklaus, Tom Watson, and Arnold Palmer. Additionally, it was awarded the title of "Best Golf Resorts in Florida" by Golf Digest magazine. Just a few minutes away is the famous Champions Gate golf course and resort. This unique resort features not one but two 18-hole courses designed by esteemed architect and golfer, Greg Norman. Chiefly, it offers stunning views of rolling greens, lake shores and some of the best Florida sunsets you've ever seen.
Looking in Encore Reunion Homes for Sale? Contact Authentic Real Estate Team!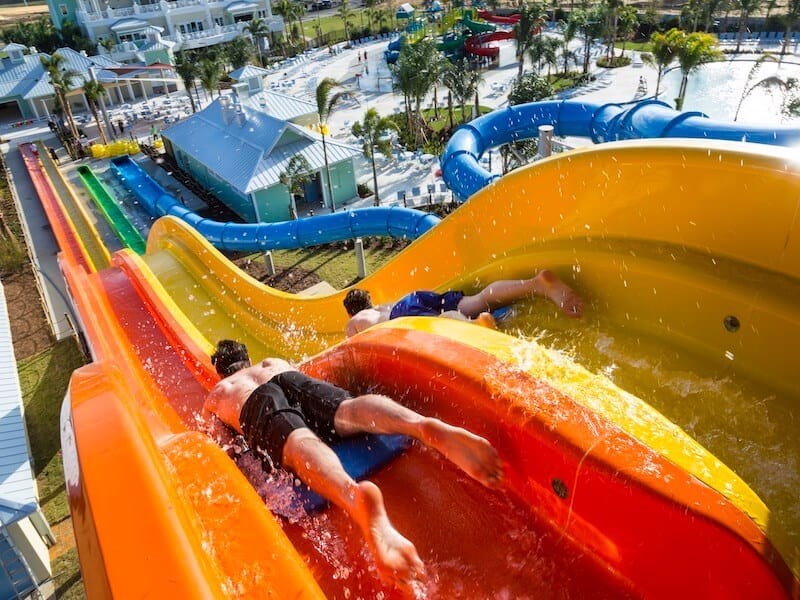 It goes without saying that there are only benefits to buying an Encore Resort vacation home for sale near Reunion. Your next vacation property is sure to bring you, your family, loved ones and guests unforgettable memories. The Authentic Real Estate Team has exactly the right expertise to help you find your dream vacation home in Encore Reunion.
When you choose The Authentic Real Estate Team as your trusted real estate agent and adviser, know that you are not alone. We are here to provide you with the most up-to-date advice and information on property listings and market developments. Rest assured knowing that your family is in the capable hands of our family-owned business. Our team and partners are driven dedication and commitment to making your real estate dreams come true. Call, email or visit us for the help you need with your vacation home or property search at Encore Resort at Reunion for sale. Our guarantee is your satisfaction.
Among our top values are trustworthiness, integrity and reliability. Additionally, we are a full-service real estate company that provides support in every facet of the property buying process. From buying to selling and investing to managing, our team is delivers whatever service you need with a smile.
Not to mention, our subsidiary, Orlando Vacation Rentals is a property booking agency for vacation home management. Additionally, we work with only the best vendors including Orlando lenders, inspectors, property managers, home furnishers, and closing agents.
A Family-Owned Team You Can Trust
For all of your real estate and property needs count on your Authentic Real Estate Team. If you're looking for Encore Resort at Reunion for sale, the choice is clear.