601 properties found
Page 1 of 51
Looking in Orlando vacation homes for sale?
It's no wonder why Orlando tops so many vacation, tourist, retirement and attraction lists. Orlando is truly a dream city for so many and for so many reasons.
Because it is known as one of the vacation home capitols of the world, people who buy Orlando vacation homes for sale understand the great benefits of the region and its real estate.
There are numerous reasons as to why people buy Orlando vacation homes for sale and Florida resort development properties. A vacation home provides a comfortable and familiar place to visit. Like thousands of other Orlando home owners, vacation home buyers use their property as a vacation destination where they can come often to enjoy the Florida pace of life.
Out-of-towners who live in colder states and snowy regions, enjoy their Orlando vacation real estate as an escape from the harshes of winter. Snowbirds live in the Northeast and Canadians choose Orlando vacation homes for sale simply because of the weather appeal. With such a smart investment, they have the chance to enjoy a vacation home retreat that offers reprieve from sub-zero temperatures. Not to mention, they enjoy time away from home with their families and friends and can choose to rent out their properties when they are not in use.
These types of owners are savvy investors. They use their properties as hybrid investments and are able to turn a profit from them. Snowbirds who come during the winter and use the property for some weeks or months and then lease them whenever they're away get the benefit of a dual-purpose, or hybrid, investment. To get the best and most thorough assistance with this smart investment process, call the Authentic Real Estate Team today!
Why should I buy Orlando vacation homes for sale?
You can be a savvy investor too! When you buy Orlando vacation homes for sale through the Authentic Real Estate Team, you can use your property when you see fit. Vacation with your family and friends and then whenever you're not using your Orlando vacation real estate, simply close it up and have our team take care of it. At Authentic Real Estate Team, we are proud to provide the most extensive and comprehensive after-sale care for all of our clients. We arrange the management, cleaning, maintenance and booking of your property so that you can enjoy it completely stress-free!
Great Weather and Year-Round Water Sports
It's been said thousand of times but we'll say it again! The Florida year-round sunshine and moderate weather is simply unbeatable. The state's reputation for its amazing weather precedes it. This makes it one of the most popular places for families and retirees looking to relocate to or vacation in paradise. According to weather-us.com, summers are hot and sunny. Winters are mild and stable.
With these predictable and beautiful weather patterns, you are free to use your vacation home for all sorts of fun activities. Most holiday homes in Orlando Florida for sale are also pool homes. This means you and your family can enjoy swimming at the comfort of your home. Better yet, most of the pool homes in Orlando have their own water heating system so even in colder months like January and February, you'll still be able to do your 8AM backstrokes.
If a vacation condo is more your speed, then resort condos for sale in Orlando Florida are right for you! Orlando condo communities offer a large, community pool for all residents and visitors to use. Even during the winter months, condo owners can enjoy sun bathing, relaxing and doing laps without stepping foot outside of the neighborhood.
If it's massive, thrilling waves you're looking for, then you can enjoy Florida beaches in very close proximity to your Orlando Florida vacation home. There are numerous beaches just a short drive from the Orlando area. Have a beach day in the middle of December! Sun tan in January. Take an ocean swim in February. Nothing is off limits. The Florida sun allows you to have a tropical vacation any time of year.
Modern Properties at Amazing Prices
Buying a vacation home in California or New York or even New Jersey or Massachusetts usually comes with an astronomical price tag. Not to mention the cost of living in these places adds even more insult to injury.
With Orlando vacation properties for sale, you reap the benefit of a well-situated, new property at a fraction of the price of vacation homes in other states. Here you can buy a newer home at an unbeatable price. By contrast, in Southern California, a decent vacation home costs an arm and a leg. Most properties here are older vacation homes that you may have to pay to renovate or bring up to code.
Vacation homes for sale in Orlando Florida almost always new and more affordable. Ask your Authentic Real Estate Team member for an Orlando real estate consultation today.
Fun for Everyone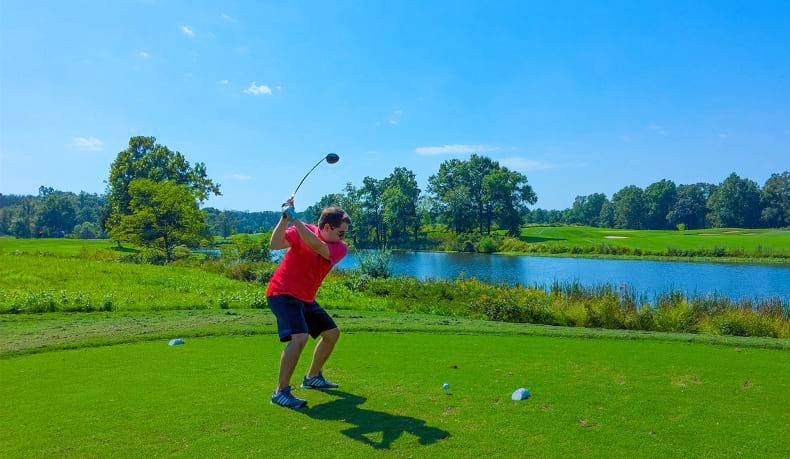 Orlando is an all around fun place to be. It is one of the rare cities in the world that offers fun and entertainment for people of all ages. Here, you will find three major US theme parks. Visitors and residents both young and old love visiting with Mickey and Minnie Mouse at the happiest place on Earth. Take a tour through the worlds of the Disney classic film at Walt Disney World in Orlando.
For aquatic enthusiasts, SeaWorld is the place to be. Swim with orcas and dolphins while learning about the amazing marine life of Earth's oceans.
For millennials especially, who grew up with Harry Potter, Ron and Hermione, The Wizarding World of Harry Potter is spectacular. Visit all of the potion shops from Diagon Alley and drink a butter beer while you're at it.
For everything entertainment, Orlando is the place to be. Imagine—all of these fantastic adventures are just a few minutes from Orlando holiday homes for sale.
Orlando Puts Safety First
Orlando is considered a safe, American city. People who visit Orlando for vacation and permanent residents feel reassured knowing that the city priorities the safety of its people. Come with the whole family and put your worries at ease. Orlando is very safe in comparison with other cities in US. So let your vacation truly be a vacation and relax leaving your worries and fears behind.
Orlando's safety is also one of the reasons why it continues to be one of the most visited cities in the world with over 50 million tourists on average visiting every year. Travelsafeabroad dubs Orlando as a city with overall low risk assessment for tourists, residents and female visitors.
Location, location, location: Orlando vacation homes for sale
Orlando is centrally located almost exactly in the middle of Florida. This makes it an incredibly easy city for travel. Get into and out of the city quickly and easily. Whichever direction you decide to head in, you will find yourself in a beautiful Florida town or on a sandy white Florida beach. On the west coast of Florida, you'll find Clearwater Beach and Anna Maria Island on the Gulf. On the east coast, you'll find Miami and an assortment of luxurious beaches. Here, Melbourne Beach, Cocoa Beach and Daytona Beach all border the Atlantic Ocean and offer spectacular views of its crystal blue waters.
The best part is that all of these attractions are just an hour's drive from vacation rental homes for sale in Orlando Fl. Orlando is also perfectly located to provide protection from harsh winds and storms that sometimes pass over the Southeastern United States. Whenever hurricanes do pass over Orlando, they are greater reduced to a much lower scale. The reason being that hurricanes hit the coast lines and then break there. Orlando is well protected because it is inland and therefore much safer from hurricanes.
Orlando Vacation Real Estate: A Mix of Business and Pleasure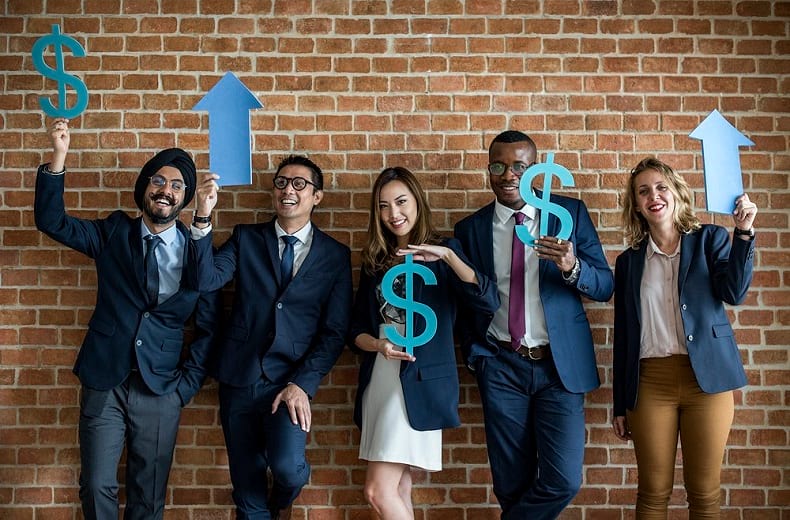 It's no wonder Orlando is known worldwide as the vacation home paradise of the U.S. Investors who choose to purchase properties here make truly wise and profitable decisions. Orlando vacation homes for sale and resort homes in Orlando Florida provide investors with a truly unique opportunity. They afford the property owner the chance to make money with their vacation homes as well as enjoy the property for themselves.
Most Visited City in the World
According to Voa News, today, Orlando is the most visited city in the world and remains as the #1 city on every tourist index poll. Year after year, Orlando continues to consistently beat New York, Los Angeles, and San Francisco as well as international cities such as London and Paris with its record tourist numbers. In 2018, Orlando received 72 million visitors and that number increased to 75 million in 2019. Orlando has set a target to reach 100 million visitors per year in the near future.
The World's Entertainment Hub
Part of Orlando's appeal is that it simply offers so much for so many kinds of visitors. Its theme parks, of course, appeal to children and younger visitors. Families with young children enjoy the quality time together, making memories at the happiest place on Earth.
Twenty-somethings and older university students love exploring the great nightlife that Orlando has to offer in the form of restaurants, bars and beaches. The EVE Orlando is a popular, high-end night club that offers great music, dancing and drinks. The Orlando Brewing company is known for its unique brewery experience, tours and outdoor live music.
Retirees, on the other hand, love the golf and tennis culture that Orlando is known for. Golf and Orlando are almost synonymous. In just the central city alone, there are 24 golf courses. Additionally, there are a further 39 golf courses within a twenty mile radius of the city. Did someone say "fore?"
Additionally, tourists and Orlando natives love taking a ride on the iconic Orlando Eye at ICON Park. The sunset views from this massive ferris wheels are truly worth seeing. Madame Tussauds in Orlando lets visitors get up close and personal with wax replicas of famous Americans and then explore the aquatic underworld at Orlando's only indoor aquarium.
All of these attractions and entertainment hot spots are all within reach from vacation rental homes for sale in Orlando Fl.
Orlando Vacation Homes for Sale: Short-term Rental Friendly
Orlando is a home investor's paradise. Many cities in the U.Ss place restrictions on short term rental contracts. These cities are more residential. However, Orlando is special in that it is a city that is short-term rental friendly.
The business of buying homes for short term rentals is a well-established economic and real estate system in Florida and especially in the Orlando region. There are plenty of vacation home communities that offer amenities with their residents and renters in mind. Most offer a deluxe community centre that offers pools for sport and leisure, bars, restaurants, mini golf and water parks.
Most famous and sought after short term rental friendly communities are located just south of Disney. Orlando is one of only a handful of US cities that offer whole communities and resorts with the highest quality amenities centres that are open and available for residents, vacation home owners and guests alike.
Hybrid Investment
Orlando property investors have one major advantage in their corner. Orlando vacation homes for sale can be utilised as hybrid investments. With an Orlando vacation home, opportunities for financial gain and vacation time are unlimited. These property owners use the property whenever they're in Orlando or whenever they plan a vacation to the area. Smartly, they then rent out their properties when they are away. There is already an established system for exactly these kinds of home owners. Multiple booking providers offer online rental property and booking management. A property owner simply has to log in and view their monthly bookings. They have the choice to then block the calendar so it can't be rented when they want to come and enjoy their vacation home. Whenever the vacation home is not in use by the owner, they can rent it out to pay for expenses and make a profit.
Return on Investment
On average, Orlando vacation homes provides a high return on investment. However, of course, this investment must be handled in the right way. The Authentic Orlando specialises in helping people reap the greatest benefit from renting out their properties for profit. We help potential property buyers find check off our list of recommendations for garnering the highest ROI. The list includes that vacation rental properties should be located in good communities, are well-connected, and are near the main theme parks, stores, grocery stores and pharmacies.
Another factor that influences a property investor's potential ROI is the interior care and design of a home. The interior decoration and design of a home adds to its appeal and comfort level. Guests are more likely to rent homes that feel cozy and lived-in. Furniture design and placement is an often overlooked but important factor that can affect the occupancy rate and therefore the potential ROI. Homes For Sale In Orlando can help investors through the purchase decision process and through other related processes that come afterward. Property management and marketing are two services that we offer all of our clients to guarantee a higher ROI at little effort.
Occupancy Rate
Because Orlando is a popular tourist destination year round, the average occupancy rate for rental properties in the area is extremely high. Summer is known as the "high season" for rental bookings, however, the occupancy rate in the "low season" is also positive as well. The average occupancy rate for Orlando vacation homes is approximately 60% to 80%. The Authentic Real Estate Team manages many properties that are sometimes rented for upwards of 80 to 95%. Unlike other Florida beach cities which only experience high occupancy rates during summer, Orlando's occupancy rate remains high and relatively steady throughout the months and changing seasons. In Orlando tourist season really is year round. Therefore, the occupancy rate is also high year round.
Hotel vs. Home rental
To serve the masses of tourists who visit Orlando every year, the city has its fair share of hotels. However, as accommodation options become more varied, more comfortable and more convenient, tourists look for hotel alternatives. Many draw comparisons between hotel and rental home amenities. They usually land at the decision that a home is better and offers more comfort and privacy.
This is where owning an Orlando vacation property or resort property for sale in Florida comes in handy. Tourists, more often not, are choosing to rent a home or condo when they visit Orlando.
They enjoy the convenience of having the whole family, even the extended family, in one place. A rental home allows for visitors, tourists and guests to feel "at home" while on vacation. Kitchens are great for cooking meals together, gathering around a stove or oven and preparing a home-cooked meal. A private pool is great for keeping the kids entertained. They run around playing while the adults enjoy their own time together. They don't have to worry about being quiet for the neighbours under them or lose sleep from people stomping around above them.
Comfort, Health and Affordability
The price factor also makes renting out a vacation home a suitable option for tourists. A rental property can be much more cost effective than a hotel. Groups that come with three or four families tend to split the cost of the accommodation. This means that no one family breaks the bank for an amazing Orlando vacation.
Furthermore, a general health and lifestyle culture is on the rise. Nowadays, people are more conscious about what they eat, what they put into their bodies and how they live. They have health regiments that they try to maintain even while on vacation. Having a rental home or condo instead of a hotel allows them to buy their own food, eat healthier, and maintain the normalcy of their lifestyle.
All of these factors combined explain why tourists are increasingly choosing rental homes over hotels. The vacation experience is definitely different and undeniably better with a rental home.
What Makes Orlando A Safe Place to Invest in Vacation Homes?
Florida is always a smart state for investments that will pay off handsomely. It accounts for the 4th largest economy in the US just behind California, Texas and New York. According to Visual Capitalist, in the past 50 years alone, Florida's economy has boomed and jumped seven spots in the US GDP states' economies ranking. It contributes almost 5% of the total US GDP and grosses over 883 billion USD per year. Overall, Florida is the 5th fastest growing state in the US and is expected to keep developing and flourishing over the next decades.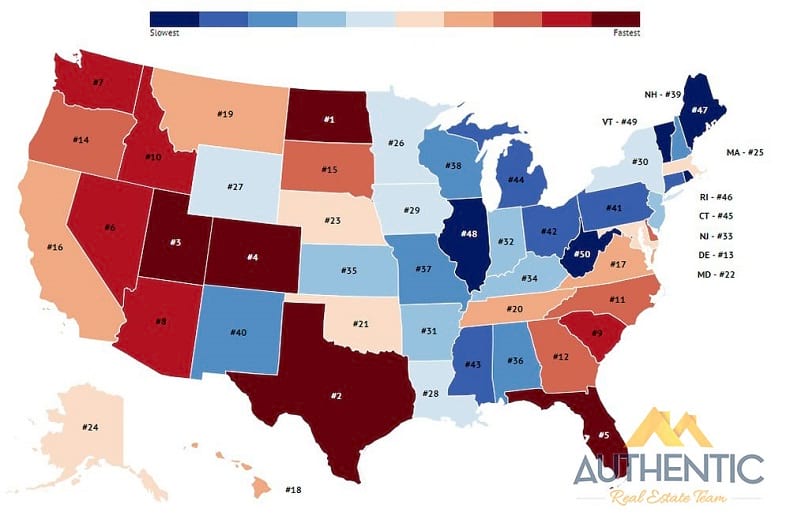 It's not surprising why. Florida is a winning place to live. Its subtropical climate combined with its inviting and luxurious beaches, its overall high standard of living and slow pace of life as well as its great real estate industry and affordable homes make it such an attractive place to live and move.
The Baby Boomer State
Many people in the US want to retire and move to Florida. The weather and home prices make it the ideal place to enjoy relaxing, senior living. One of the fastest growing cities in the US is called The Villages in Florida. The Villages is known as "retirement heaven" and is a community made up almost entirely of 55+ year old adults and retirees. The Villages offers seniors the opportunity to buy a cheap, high quality home in a beautiful, central Florida community. To maintain the serenity of the community, there are some restrictions in place regarding younger visitors.
The Villages is not the only retirement community of its kind. Others include Cypress Lakes and Hyde Park. Each retirement village has its own culture, flair, amenities and rules regarding visitors.
These communities are expected to keep growing and providing refuge, entertainment and tranquility to these baby boomers. According to Yahoo Finance, in the US, approximately 10,000 people retire every day in the US and the demand for retirement communities with Orlando vacation homes for sale and comfortable living increases.
Low Cost of Living
Orlando is one of the cheapest but most comfortable cities to live in in the US. Compared to huge metropolitan areas such as Los Angeles, New York, Boston and San Francisco real estate here is very affordable and the cost of living is generally low. The median cost of a single family home is approximately 245,000. It ranks 190th out of 563 US cities in the American cost of living index.
No State Income Tax
Nine out of fifty states in the US do not have state income tax. Florida is one of these states making it an ideal state for real estate investors and property owners to get the most out of their properties. Orlando homeowners only have to pay federal taxes. Florida's lack of state income tax makes it a great place to invest and grow a real estate investment portfolio. When you consider vacation rentals for sale in Florida lower taxes are just one benefit that you stand to receive.
Great Financing Opportunities
At this point in time, interest rates are very low. The Authentic Real Estate Team can definitely assist all buyers; out of state buyers, local buyers and foreign buyers, in getting amazing financing opportunities. Foreign buyers can look forward to equal financing chances and these higher odds alone yield a greater international population in the Orlando area.
Planned Infrastructure
Orlando is a city largely built and planned by The Walt Disney Company. Because Disney brought most of the industry, it was able to plan for the construction, expansion and population growth of the city. Orlando was, quite literally, planned for development and maturation. The streets, roads, and highway afford much more space and movement than those of other large cities. Traffic is a non-issue in Orlando. The overall travel and transportation experience here is straightforward and easy with no major congestion to speak of.
In comparison to other major cities located further north such as Boston and New York, Orlando is well engineered and well planned. The famous cities of the Northeast simply weren't planned for the masses. Orlando is a tremendous alternative to tight and uncomfortable city living.
Short-Term Rental Properties for Sale in Orlando: Your Best Investment in Vacation Homes!
With its famous theme parks and famously fair weather, Orlando is the vacation capital of the US.
In fact, 70 million tourists make the trip to the City Beautiful every year.
And as Orlando continues to add new attractions, that number continues to grow.
But where do you even begin to house tens of millions of tourists?
Well, the hotels have long had a monopoly on the vacation accommodation game.
And to this day, you'll certainly find no shortage of hotel vacancies near any of Orlando's attractions.
But now, a growing number of tourists are opting for the luxury, space, and convenience of vacation rentals over hotel suites.
The hotels have been doing their best to keep their hold on the market, lowering rates, adding amenities, and renovating rooms and lobbies.
They've even taken to lobbying local government to put zoning restrictions on short-term rentals.
Thus, while vacation homes are plentiful in cities like Kissimmee, in Orlando, they can be surprisingly hard to find.
Hard, but not impossible.
With Authentic Real Estate Team, you can find the best short-term rental properties, for sale in the most exclusive Orlando locations.
And best of all, we can help you get them for a great deal.
What Is Short-Term Rental Investment?
A short-term rental is a home you can rent on a short-term basis, from a day, to up to a month at a time.
They are commonly used as vacation rentals, a type of accommodation that's enjoyed decades of popularity in Europe, but is becoming increasingly popular around the world.
Short-term rentals offer tourists more comfort, privacy, and value than hotels, all at comparable prices.
Moreover, in Orlando,  short-term rental properties offer investors an opportunity to earn passive income throughout the year, while giving them a place to stay when they visit the City Beautiful.
See the Best of Property Investment in Orlando
Ready to find your high-yield, low-risk investment home in Orlando?
At Authentic Real Estate Team, we hand-select the best short-term rentals in the best areas, including the most exclusive Orlando locations the hotels don't want you to know about.
In short, we can help you corner the market with the best, hardest-to-find property investments in Orlando, to help you get a better ROI.
The Best Of Orlando Property Investment
Looking for a Vacation Second Home for Sale in Orlando?
One popular way to invest in Orlando is with a hybrid vacation/second home.
These forms of property investment give you two ways to benefit.
Firstly, you can use the property as a second home and spend winter in a place where no snow means no stop to the fun.
Secondly, you can rent the home out while you're away, either as a short- or long-term rental, for an easy source of passive income.
In short, a vacation second home can raise both your financial profile and your quality of life.
The Best Of Second Home In Orlando For Sale
The Best Orlando Vacation Homes For Sale!
Orlando is home to some of the best American communities. Each offers its own unique experience and has different real estate to fit every buyer's taste. Among these amazing communities are Storey Lake, Champions Gate, Solara Resort, Windsor at Westside, The Grove Resort and Solterra Resort. Each offers Florida resort development properties of all different sizes and styles.
Storey Lake
Storey Lake is known as the best situated Orlando community for short term rentals and vacation homes. This neighbourhood is located on Osceola Parkway, the same road as Walt Disney World. If you continue along this route for five minutes from Storey Lake, you end up right at the entrance of this famous theme park. Located just adjacent to Storey Lake is The Loop, Kissimmee Florida's biggest shopping complex. In this famous outdoor shopping mall, you'll find all the majors brands, popular fashion traders and stores as well as superstores like Publix and Best Buy.
Storey Lake is also well known for its fantastic amenities centers that offer everything from Walmart to Super Target. Additionally, this cool community offers a lazy river for some relaxation on hot summer days, kayak rentals and waterways for cruising around town.
See All Homes In Storey Lake For Sale
Champions Gate
Champions Gate is an up-and-coming Orlando community that offers state of the art shopping centres and the best entertainment for residents and visitors of all ages. The real estate in Champions Gate is mixed and ranges from townhomes and condos to single family homes. This beautiful residential community offers stunning golf course views and is sprawled across central Florida's hillside.
Most famously, Champions Gate has a clubhouse that is open to residents and renters alike. The clubhouse called The Oasis has multiple pools, fitness centers, cabanas, sports courts and events year round.
See All Champions Gate Fl Homes For Sale
Solara Resort
Solara Resort is the Orlando area's newest vacation home community and offers some of the best resort homes in Orlando Florida. It sits just a few miles from Walt Disney World and offers a very down-to-earth familial environment. This gated community is known for its safety, tranquility and great community atmosphere. Here you'll find single family homes ranging from 4 to 9 bedrooms, and townhomes from 3 to 5 bedrooms. All of the homes here have a pool and there is even a surf simulator at the Solara Resort Clubhouse.
See The Best Homes in Solara Resort For Sale
Windsor at Westside
Right across from Solara Resort is another new resort community known as Windsor at Westside. It offers townhomes four to five bedrooms large and single family homes ranging in size from five to nine bedrooms. A major bonus that Windsor has to offer is that all of its properties have a private, heated pool. Like the other vacation communities mentioned above, it has a great amenities center with something for everybody. One thing that is truly unique to Windsor at Westside is that it has a free arcade and a children's water park. The kids can play here all day while the adults enjoy the tiki bar and lazy river.
See In Windsor At Westside Homes For Sale
The Grove Resort
This is the only resort that is not part of Disney but has a reputation for being one of the best communities for families. The Grove Resort and Waterpark is the prime destination for water fun. Many couples choose to hold their weddings at this beautiful community and companies hold meetings and retreats on this lush property. When you're looking for a day at Disney, The Grove Resort has one of the best connections. The Disney buses stop here offering a free, direct, non-stop connection all day long. This location and transportation partnership makes it an appealing destination for families visiting all year round. The Grove Resort is a huge community of condos each between one and three bedrooms. Most condos here even come with a pool and lake view. This high end condo community is a great place for short term rental investments.
See All Homes In The Grove Resort For Sale
Solterra Resort
Solterra Resort is known as the resort lifestyle community of Orlando. It's primely located very close to Champions Gate and all of the major Orlando theme parks. It has nice pools, lazy rivers, a great amenities centre and bars. The Home Owners Association fees here are quite low while providing the best maintenance and grooming services. The Orange County Convention Center is also located just minutes away along with some of the best shopping destinations in Orlando. It offers Orlando vacation homes for sale in the low 200s providing great value for money to buyers.
See The Best Homes In Solterra Resort Flórida For Sale
Orlando Vacation Homes For Sale Near Universal Studios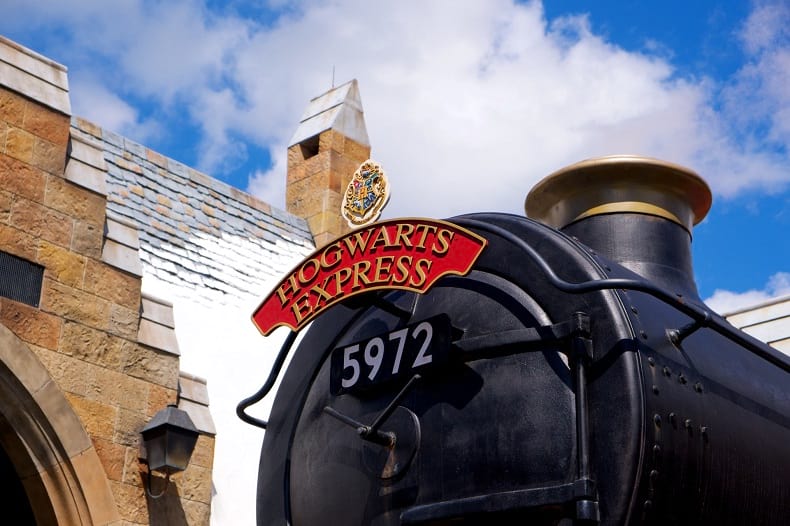 In the area surrounding Universal Studios, you will find mostly residential communities. In these communities, short term rental properties are not very common. Here, it is more encouraged for long term residents to come and make their home in this burgeoning community. However, you, as a potential investor of Florida resort homes, do have the option to purchase a residential home and turn it into your vacation home or your "home away from home." Alternatively, buy a vacation condo which does allow you as the owner to perform short term rental contracts. Vista Cay is one example of a short-term rental friendly community that offers condo suites and deluxe townhomes.
See All Homes For Sale Near Universal Orlando
Paradiso Grande
Paradiso Grande is the only vacation home resort next to Universal Studios. It is an exclusive community that offers short-term rental resort properties in the Orlando area. Paradiso Grande is an upscale and luxury rental community located directly between Walt Disney World and Universal Studios. Paradiso Grande Resort is an exceptional community that offers single family homes and townhomes with private pools.
See The Best Homes In Paradiso Grande Orlando For Sale
Orlando Properties for Sale Near Disney
Location is crucial to successful real estate investment decisions. In the Orlando area, real estate that is located directly next to Walt Disney World can be hard to come by. However, the Authentic Real Estate Team helps our clients to find the most centrally located properties. This plays out really well for our buyers because guests looking for short term rentals prefer to be closer to the theme parks instead of cooped up in a small hotel room. Choose from new or used homes, pool homes and luxury homes as well.
See All Houses For Sale Near Disney World
Orlando Vacation Homes For Sale With Pool
Most of the communities mentioned above offer their own private and heated pools. Almost all single family homes in every community has a pool along with most condos. The unique thing about pool homes in the Orlando area is that they each have a built-in screen enclosure called a linai. This is to help with the Florida heat and humidity which can sometimes invite mosquitoes. With a linai around your pool, worrying about bugs, pests and mosquitoes becomes a thing of the past.
See The Best Houses For Sale In Orlando Flórida With Pool
Orlando Luxury Vacation Properties For Sale

When guests think Orlando, they imagine the most luxury that money can be near the most Magical Place on Earth. Orlando lives up to this reputation with its luxury vacation communities that truly offer top-of-the-line experiences and five star living.
See All Luxury Homes For Sale In Orlando
Reunion Resort and The Encore Club
Reunion Resort offers villas and vacation rentals a head above the rest. This resort and golf community hosts Hollywood celebrities year round as well as famous soccer, football, and basketball players. Reunion Resort is the community where the stars to relax, unwind and enjoy the finer things in life. Most high end Orlando properties are located in Reunion. They range from eight to fifteen bedrooms mansions known for their super luxuriousness and decadence.
These luxury homes can hold a lot of people and many renters choose to host private parties and events here. In addition, Fortune 500 companies hold corporate meetings in these two luxury communities and rent out luxury home here for their C-level leaders. Rental rates in Reunion Resort and The Encore Club vary between 800 and 3500 per night. These huge, stellar homes usually feature their own private bowling alleys, pool and spa, game rooms and sometimes their own athletic complexes. These luxury communities please famous and noteworthy guests again and again.
See In Reunion Homes For Sale!
Looking Orlando Vacation Homes For Sale? Count With Authentic Real Estate Team!
The Orlando community is a great place to live, work and visit. Orlando vacation homes are truly a great investment that can can maximised for the highest ROI. Enjoy your new home away from home and even make money off of it with the help of the Authentic Real Estate Team. When you work with our team members, you are sure to fulfil your vacation home dreams. Call us today and find out how easy and seamless it can really be.
Why Choose Authentic Real Estate Team?
The Authentic Real Estate Team has over six years of experience selling, buying, renting and maintaining the finest properties in the greater Orlando area. Our team are Orlando's real estate experts. We know the best places and communities in the area and truly make an effort to understand each and every client. First, we learn what they are looking for in a property and then do everything we can to find the ideal home that matches the dream they're trying to achieve.
Trust, Experience and Expertise
Our experience and expertise is rooted in sales which greatly benefits hybrid investor home buyers to achieve their maximum occupancy rate. We are trained in the proper methodology that helps people buy, maintain, and most of all enjoy Orlando vacation homes for sale.
The Authentic Real Estate Team even goes a step further to provide after sale booking agent assistance. This service, called Orlando Vacation Rent, is still owned and operated by Authentic Real Estate Team, however it is focused on helping property owners rent their properties to interested parties. Essentially, Orlando Vacation Rent is a booking agency that picks up where Authentic Real Estate Team leaves off. Of course, property owners are also free to rent their home themselves and market their properties for rent on HomeAway, Air BnB and other popular rental sites.
We also cater highly to out-of-state and foreign buyers. This is one area of expertise that we provide far and above other real estate companies. Much of our work is done very closely with foreign buyers and out of state clients. We know the administrative and legal processes that are entailed in these specific cases and we do everything within our power to make their Orlando home ownership dreams comes true.
Lastly, the Authentic Real Estate Team is well connected and trusted among all of central Florida's vendors. We have relationships with the best management companies, home maintenance companies and cleaning services and a list of vendors for all of your vacation property needs such as pool cleaners, home care services, maintenance and cleaning services. We know the best local accountants, lawyers, partners, financing consultants and lenders to help you get the most out of their property.