1,043 Properties found in this filter
1/87
Does the incredible, worldly and insanely popular city of Orlando really need an introduction? Well, we'll give you one anyway. All in all, Orlando is one of the most visited cities in America as 70 million tourists stream through it every year. Of course, it's most known for its incredible theme parks like Walt Disney World, Universal Studios and SeaWorld. But it should also be heralded for its amazing homes and properties. In short, you can find everything from stunning condos and centrally located apartments to massive villas and impressive single-family homes. If you're looking to buy a second home for sale in Orlando, you're making an excellent decision.
With the help of Orlando Homes for Sale, you can get the deal you deserve on the home of your dreams.
Benefits Of Buying A Second Home In Orlando

There are so many benefits to buying a second home in Orlando, Florida.
Sit back and relax with massive tax breaks, high home values and appreciation rates, and a property to celebrate and enjoy.
Benefit 1: Tax Cuts and Saving
Not many second home buyers realize that when you buy a second home and rent it, you can write it off as a business.
Basically, this allows you to save in big ways in that you can deduct rental income expenses and even mortgage interest when April rolls around.
Benefit 2: Financial Health
Orlando properties are experiencing a massive renaissance as appreciation rates are increasing and home values are on the rise.
Benefit 3: Rental Opportunities
Long and short terms rentals are always in demand and are almost always profitable.
If you do choose to rent your second home, you can re-invest rental payments into your mortgage.
Benefit 4: Long-Term Security
In short, having a second home is a great financial investment for your long-term security.
Build equity quickly and cushion your bank account for when you need funds.
Benefit 5: Retire With Peace of Mind
It goes without saying that an Orlando second home allows you to retire peacefully.
You can save enough for your retirement by renting it out and then, when the time comes, enjoy it for yourself in your golden years.
Find the Best Second Homes for Sale in Orlando
Orlando Homes for Sale is the team you can count on when it comes to finding the best of the best properties for sale in Orlando.
Orlando Real Estate Investment
For the past 10 years, Orlando's real estate market has been growing and going strong.
Now is the time to invest since this trend is projected to continue.
Short-Term Investment
In the short term, your second home could bring you immediate returns.
Especially when you rent out your property, you'll be able to pay off the mortgage in record speed.
The Best Orlando Short-Term Investment
Long-Term Investment
When it comes to long-term investments, a second home for sale in Orlando is the way to go.
That is to say, investing in property in a strong market is an almost fail-proof financial decision.
See The Best Orlando Investment Property For Sale!
Explore our full list of available properties for sale and find the perfect one to call your second home.
The Best Orlando Investment Property Selection
Meet the Best Selection to Buy a Second Home in Orlando!

You certainly benefit from lots of options when it comes to finding your dream second home.
Check out all of your choices for homes for sale in Orlando by reading our property descriptions below.
Vacation Homes for Sale in Orlando
It might go without saying, but your second home can double as a vacation home for those under-planned, whirlwind weekend getaways to Orlando.
Moreover, depending on where in Orlando you buy, you can rent your second home to tourists while you're away for a highly profitable hybrid investment.
See In Orlando Vacation Homes For Sale
Homes for Sale With Pool in Orlando, FL
Due to the fact that summer temperatures can exceed 100, homes with a pool also make for great second home properties.
The Best Houses For Sale In Orlando Florida With Pool
New Construction for Sale in Orlando
In addition, new constructions for sale in Orlando are great for buyers looking to customize and add personal design touches.
See The Best New Homnes For Sale In Orlando
Luxury Properties for Sale in Orlando
While sometimes overlooked, Orlando's luxury properties are truly stately and impressive.
See All Luxury Homes For Sale In Orlando
Single-Family Homes
In general, single-family homes are the most purchased properties by Orlando-area home buyers.
See All Single Family Homes For Sale In Orlando FL
Townhomes for Sale in Orlando, FL
If it's ease and convenience you're looking for in a second home, then townhomes for sale in Orlando, FL are the way to go.
See All Townhomes For Sale Orlando
Lakefront Homes
There are plenty of lakes for swimming, fishing and boating in and around Orlando.
This means that there are also tons of lakefront homes to get your hands on, too!
See In Orlando Lakefront Homes For Sale
Apartments & Condos for Sale in Orlando, Florida
In like fashion, our Orlando apartments and condos for sale are some of our most centrally-located properties with the best views.
See The Best Condos For Sale In Orlando
Orlando Villas for Sale
On the whole, our handpicked selection of Orlando villas are some of the most jaw-dropping, impressive and stunning properties on the market.
See In Orlando Villas For Sale
Homes With Guest House
Without a doubt, a home with a guest makes for a great second home when you plan on hosting family and visitors regularly.
See All Homes For Sale In Orlando With Guest House
Second Homes For Sale In Orlando Communities!
Of course, Orlando is made special by its one-of-a-kind communities and neighborhoods.
These include:
You can also search by proximity to points of interest, including:
As well as homes:
See All Homes for Sale in Orlando FL!
See all the fabulous options available to you when you're considering a second home in Orlando.
The Best Houses For Sale In Orlando Florida!
Talk With Orlando Real Estate Agent for the Best Deals!
Talk to an experienced, knowledgeable and trustworthy real estate agent today.
You'll get the best deal on your dream second home.
The Best Orlando Real Estate Agent
Want to Sell Your Home in Orlando?
Whatever your needs, Orlando Homes for Sale can help!
Sell your home easily with dedicated assistance from our brokers and agents.
Sell My House Fast Orlando!
The Definitive Property Management Services for Your Investment Property in Orlando FL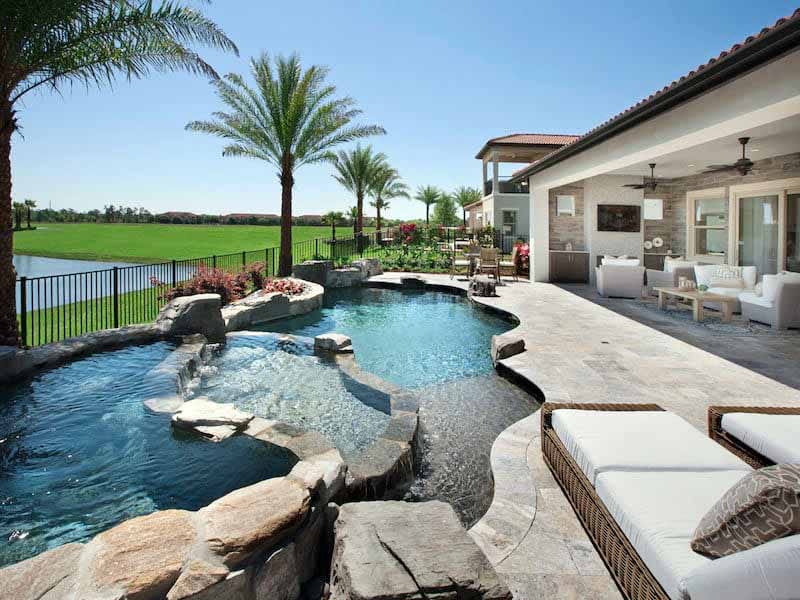 When it comes to the upkeep and maintenance of your property, count on our team.
No matter what you need, we can help you beautify and manage your second home.
Meet The Best Orlando Property Management Services!
Orlando Real Estate Market
All things considered, there has never been a better time to invest in Orlando real estate.
High appreciation rates, growing home values and all that Orlando has to offer are yours when you buy a second home here.
See All Orlando Real Estate Market Statistics
Count on Orlando Homes for Sale to Buy Your Second Home in Orlando
So, if Orlando's calling you to invest in a second home, invest in the team that has your best interest at heart.
Call Orlando Homes for Sale today and make your dreams come true!