491 properties found
Page 1 of 41
As home to the world's most famous theme parks, including Disney World, Universal Studios, and SeaWorld, Orlando is the vacation capital of the United States, welcoming more than 70 million tourists a year. And as vacation homes become a more and more popular lodging option, Orlando is fast becoming the vacation home capital, as well. Thus, buying in Orlando a investment property for sale lets you invest in the popularity of the Orlando tourism industry with a high-occupancy, high-average-rate vacation rental. But that's not the only way to make money on the Orlando real estate market. With an influx of 1,500 new residents a week, Orlando home values and rates are on the rise, too! No matter how you want to invest, contact Authentic Real Estate Team to make a magical investment today!
Buying Investment Property in Orlando FL?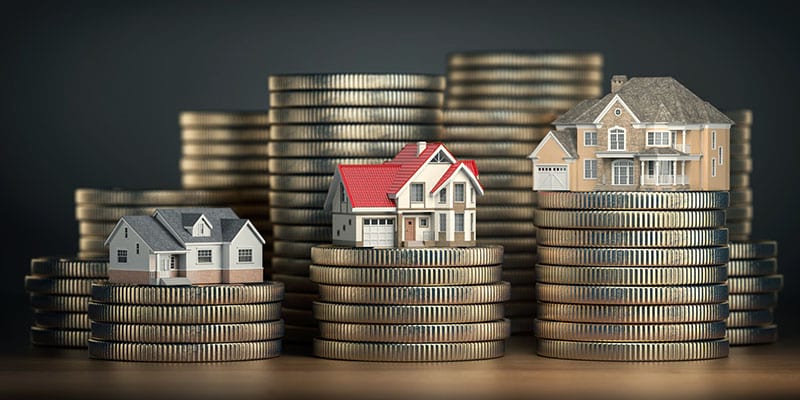 So, you're dreaming of buying investment property in Orlando, FL?
With Houses For Sale In Orlando you can stop dreaming and start making money!
Because as Orlando's premier source for investment real estate and property management, we have the homes, and the services, you need to succeed.
Authentic Real Estate Team: The Best Broker in Orlando FL!
As Orlando's best broker, we've helped hundreds of clients get the deal they deserve on a home they love, and we can help you do the same.
We have the area knowledge to help you find the best home in the best location for your needs.
And our skilled brokers have the negotiating knowhow to help you pay less.
So don't hesitate; call to talk to an Authentic Real Estate Team broker today!
The Best Selection for Investment Properties in Orlando
Authentic Real Estate Team selection of investment real estate is unmatched in the Orlando area.
Therefore, whatever type of investment home best suits your needs, we're sure to have, and moreover, to have it at a great price.
Looking for a low-overhead investment and fast returns?
Our selection of luxury condos can help you break into the Orlando investment scene without breaking the bank.
Or maybe you're looking for something a little bigger, but you still don't need all the square footage of a single-family home.
In that case, our handpicked inventory of Orlando townhomes give you more of what you need, and less of what you don't.
Of course, for the ultimate ROI, a single-family home is hard to beat.
However, while the Greater Orlando Area is prime vacation home country, it can be difficult to find single-family vacation homes in Orlando proper.
But not with Authentic Real Estate Team.
When you join our exclusive waiting list, you can reserve one of Orlando's only single-family vacation homes at Paradiso Grande, Orlando's most exciting new investment destination.
A Definitive Deal for Orlando Rental Property Investment!
So, if you're ready to find the best investment rental properties, at the best deals, get in touch with the definitive source for investment real estate in Central Florida.
Authentic Real Estate Team has the quantity and quality of selection to help you invest your way.
And of course, no matter what kind of home best suites your needs, we can help you get it for less.
But don't just take our word for it.
Check out our full inventory of Orlando investment rentals today!
The Best Short-Term Vacation Homes For Sale In Orlando FL
Why Buy Investment Properties in Orlando FL?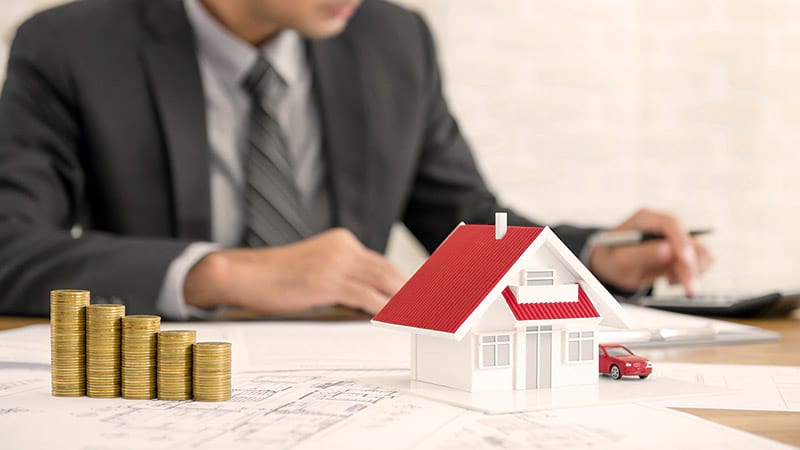 Reason 1. Invest in Orlando Tourism
For decades, the hotel industry has had a monopoly on the vacation accommodation market in Orlando.
But now, a new way to stay is gaining favor with vacationers around the world:
Vacation rentals!
Every year, more Orlando tourists are choosing vacation homes as their accommodations of choice.
Therefore, buying investment property in Orlando, FL is a great way to cash in on this growing phenomenon.
Reason 2. Corner the Market
As vacation homes become an increasingly popular lodging option, the hotels are doing everything they can to stay full.
Including, for example, lobbying local governments to enact zoning restrictions to keep short-term rentals out of Orlando.
Thus, in Orlando proper (Orange County), you'll find surprisingly few areas that allow vacation homes.
And while that makes things tough on tourists, it's actually a boon to you.
With Authentic Real Estate Team, you can corner the market with a low-inventory, high demand rental in the heart of Orlando.
We even have your ticket to Orlando's first and only community of single-family vacation homes – Paradiso Grande!
Reason 3. Growing Strong
Did you know Florida was growing by 1,000 people a day?
And at a rate of 1,500 a week, many of them are settling in Orlando.
In fact, by 2030, Orlando's population is expected to reach 5.2 million!
And where there's a growing population, you find growing demand for real estate, and consequently, growing home values.
Thus, when you buy investment property in Orlando, you can expect strong appreciation for years to come!
Reason 4. Long-Term Rental Revenue
Of Orlando's 1,500 weekly arrivals, most opt for the ease and expediency of renting over buying.
Thus, long-term rentals are in high demand in Orlando.
A long-term rental is a secure way to invest, giving you the stability and peace of mind of one renter (or family of renters) for months, even years at a time.
They're also easier to manage, as the tenants themselves do most of the housekeeping and lawncare, and as rent is collected once a month, as opposed to sporadically.
Moreover, as Orlando's population continues to grow, so too will your potential rates.
Therefore, count on Authentic Real Estate Team to help you find the best homes, in the best locations, to rent long term in Orlando.
Reason 5. Your Own Vacation Getaway
With an Orlando investment property, you can have your own private getaway to use whenever you feel like it.
A personal vacation home gives you privacy, comfort, and space you just can't get at the hotels.
Moreover, you'll save on lodging (no hotel fees), food (kitchens to cook homemade meals), and entertainment (resort-style amenities).
And on top of the savings, you can make money by renting the home out to vacationers or tenants while you're away.
The Best Reason: Orlando Real Estate Market Data and Statistics!
As we've shown, there are plenty of good reasons to buy an investment property in Orlando, FL.
But don't just take our word for it.
Because the best reason to buy is right there in the numbers.
Orlando market data tells us the state of the market in the present, as well as its projected state in the future.
And the data make it abundantly clear: there's never been a better time to invest in Orlando real estate!
See All Orlando Real Estate Market Statistics
What Are the Best Neighborhoods in Orlando for Investment Property?
Orlando is made up of over 100 neighborhoods.
Each one has something great to offer, but a few stand out as great places to buy investment property.
Lake Nona
Home to Lake Nona Medical City, the USTA National Tennis Campus, and great shopping and dining, Lake Nona is one of Orlando's most exclusive neighborhoods.
It's also one of its fastest-growing.
Investors can expect high appreciation as well as high average rates.
See In Lake Nona Homes For Sale
International Drive
The International Drive area is Orlando's best location for investment short-term rental properties.
Here you'll find vacation rental resorts like Paradiso Grande and Floridays in walking distance from Icon Park, Ripley's Museum, and the Orange County Convention Center.
Also located nearby are Disney World, Universal Studios, and Downtown Orlando.
See All Homes Or Condos For Sale Near International Drive Orlando
Baldwin Park
Baldwin Park is a hip master-planned community with upscale townhomes, condos, and single-family homes that make ideal long-term rentals.
The neighborhood is quiet, with tree-canopied streets and a wealth of green spaces.
Yet it's also close to many points of interest, such as Downtown Orlando and the Orlando Airport.
Meet the Best Selection for Investment Properties for Sale in Orlando FL!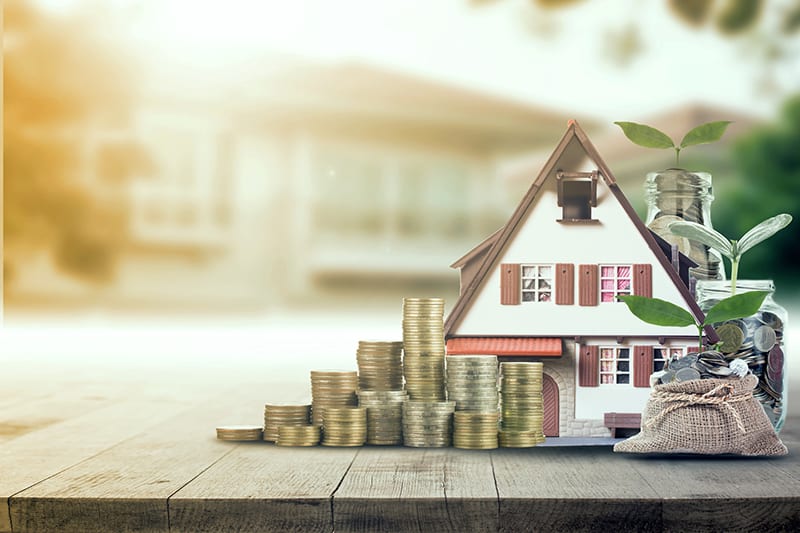 There's no one-size-fits-all approach to real estate investing.
Every investor's needs and goals are different, and different investors need different kinds of properties.
Fortunately, the Orlando housing market is large and diverse.
You'll find homes here of every shape, size, and price point, and with Authentic Real Estate Team, you'll always find them at a great deal.
Check out our breakdown of investment properties below.
Vacation Investment Properties in Orlando
One of the most popular and profitable ways to invest is with a vacation rental.
Orlando is the vacation capital of the US, and vacation homes are growing more and more popular.
Therefore, an investment vacation rental promises high average occupancy and rates throughout the calendar year.
See In Orlando Vacation Homes For Sale
Investment Properties for Sale in Orlando, FL With Pool
Orlando's reputation for hot temperatures precedes it, and tourists clamber for pools come summer.
A pool can substantially lower your time to rent, and let you raise your rates
The Best Houses For Sale In Orlando Florida With Pool
New Properties for Best Investment!
Our selection of new-construction properties for sale in Orlando appreciate faster, and rent faster, than older properties.
See The Best New Homes For Sale In Orlando
Invest in Luxury Homes in Orlando!
With upscale neighborhoods like Lake Nona and College Park, Orlando is one of the premier luxury home markets in Florida.
And as the premier luxury home dealer in Central Florida, Authentic Real Estate Team has great deals on luxury Orlando, FL investment properties.
See All Luxury Homes For Sale In Orlando
Investment Townhomes in Orlando
Our inventory of townhomes includes one-, two-, and three-story models in Orlando's best locations.
Invest your way and get great rates!
See All Townhomes For Sale Orlando
Lakefront Properties for Real Estate Investment in Orlando FL
Let Authentic Real Estate Team help can you find the lakeside Orlando investment home of your dreams today!
See In Orlando Lakefront Homes For Sale
Apartments & Condos for the Best Property Investment
Our great selection of condos on I-Drive, in Downtown Orlando, and near Disney let you invest in Orlando's best locations for less.
See The Best Condos For Sale In Orlando
Orlando Villas for Real Estate Investment
Ready to take your investment portfolio to the next level?
Then check out our premium inventory of Orlando investment villas.
See In Orlando Villas For Sale
Investment Properties With Guest House
Our guest house properties let give you great resale value, as well as the opportunity to rent out the guest house as an apartment.
See All Homes For Sale In Orlando With Guest House
Orlando Investment Properties in Communities!
Orlando is a gated community mecca.
Here are three of our favorite gated communities for investing in Orlando:
1. Lake Buena Vista Resort Village and Spa
Located just 5 minutes from Disney, Lake Buena Vista Resort offers luxury vacation condos guaranteed to bring high average occupancy and high rental rates.
In fact, the resort even offers a lease-back program guaranteeing 6% returns and two weeks of private use your first two years.
See In Lake Buena Vista Resort Condos For Sale
2. Paradiso Grande
Paradiso Grande is Orlando's hottest investment opportunity.
Located in the exclusive I-Drive neighborhood, this gated community will feature luxury vacation townhomes and Orlando's first and only single-family homes for rent short term.
See In Paradiso Grande Authentic Real Estate Team
3. Lake Nona Golf and Country Club
Home to famous golf pros and lavish mansions, Lake Nona Golf and Country Club is one of the most exclusive golf communities in Florida.
And as the surrounding area continues to grow, it remains one of Orlando's most exclusive investment destinations.
See In Lake Nona Golf And Country Club Homes For Sale
See All Homes for Sale in Orlando FL!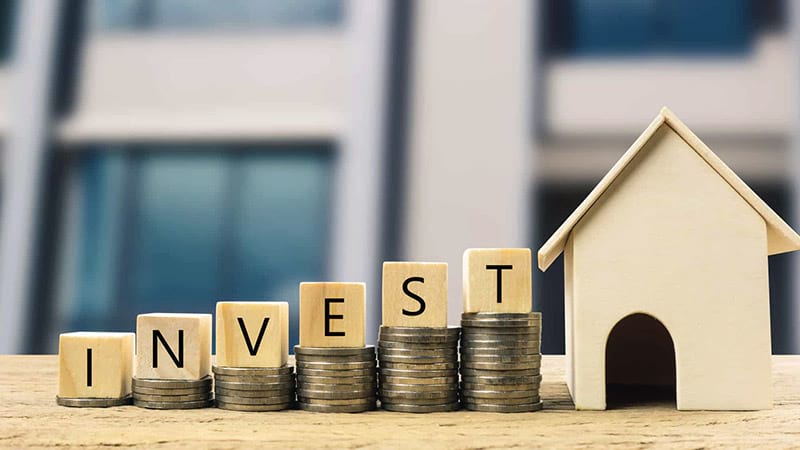 Browse our huge inventory of homes today to find the investment property that best suites your needs!
The Best Houses For Sale In Orlando Florida!
Talk With an Orlando Real Estate Agent for the Best Deals!
Making a successful real estate investment starts with getting a great deal.
Count on Authentic Real Estate Team to help you pay the price you deserve!
The Best Orlando Real Estate Agent
Want to Sell Your Home in Orlando?
If you want to sell your home in Orlando, don't go it alone.
The for-sale-by-owner approach might get your home off your hands.
But if you want to get the deal you deserve, hire the realtor you can trust – Authentic Real Estate Team.
Sell My House Fast Orlando!
The Definitive Property Management Services for Your Investment Property Orlando FL
Getting a great deal on a great home is the first step toward investment success.
Now comes the hard part.
From booking to cleaning to repairs, property management is a lot of work.
However, you don't have to shoulder it yourself.
Instead, leave it to the professional property management team at Authentic Real Estate Team.
Meet The Best Orlando Property Management Services!
Count On the Best Broker for Orlando Investment Property!
In conclusion, if you're looking for Orlando, FL investment property sure to bring great returns, look no further than Authentic Real Estate Team.