Homes for sale in
Eden Isle

to Bed

to Bath
Available
homes
1,922 properties found
Page 1 of 161
Do you want to live in a place where gated privacy meets the freedom of lake access? A place where the prestige of Orlando's most elite neighborhood meets the practicality of local amenities? Then Eden Isle might be the place for you. With Authentic Real Estate Team's handpicked selection of Eden Isle Homes For Sale, Windermere, you can maximize your privacy, security, and peace of mind with a gated entry. But in case you start to feel boxed in, private canal access with an outlet to Lake Speer lets you hit the waves whenever you desire.

Located in Windermere, Orlando's most highly desirable neighborhood, Eden Isle boasts lush surroundings complete with exposed-brick streets, moss-draped oaks, and Windermere's famous mansions. Yet with convenience to grocery stores, hospitals and clinics, gas stations, and government buildings, Eden Isle is as practical as it is posh.
Where Is Eden Isle in Windermere FL?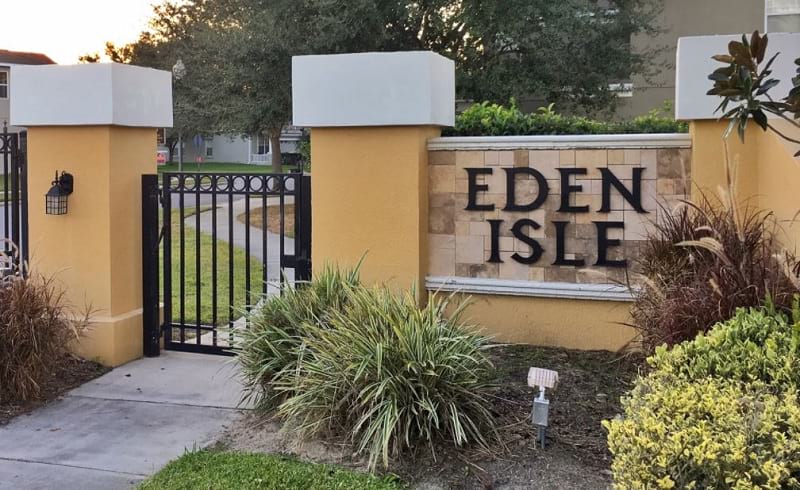 Eden Isle is located in southwest Windermere, on the shores of picturesque Lake Speer.
It's just minutes from Downtown Windermere, the Summerport Shopping Plaza, and Winter Garden Village, and just a short highway ride from Downtown Orlando, Disney World, and the Orlando International Airport.
Why Buy A Home In Eden Isle?
Whether you're looking for a place to retire or raise your family, whether a place to live full-time, part-time, or a place to invest, Eden Isle has what you're looking for.
Learn more about why Eden Isle should be on your shortlist of homebuying options below!
1. Maximize Your Convenience, Entertainment, and Luxury
Living in a community is ideal for buyers looking for a convenient, entertaining, and luxurious lifestyle.
And in these aspects, Eden Isle certainly doesn't disappoint.
With Authentic Real Estate selection of Eden Isle real estate, you can maximize your convenience, entertainment, and luxury with a range of fun and functional amenities, and high-quality homes with all the fixings.
Enjoy a unique resort lifestyle complete with luxury on-site amenities like a private boat dock and conservation views.
And with practical perks aplenty, Eden Isle is purpose-built to make your life easier.
Enjoy mail, trash, and recycling services, and a 24-hour gated entry, covered by your HOA dues.
But great amenities are far from the only thing on offer at Eden Isle.
Because with open-plan living spaces, gourmet kitchens, large bedrooms and bathrooms, fine finishes and materials, and thoughtful attention to detail standard in every unit, and optional luxuries like private pools and lake views available with select properties, Eden Isle's homes are the community's main attraction.
2. Retire Right With Eden Isle Windermere Real Estate From Authentic Orlando
Eden Isle isn't just for young families starting out.
It also makes a great place to spend your golden years.
Planning your retirement?
Retire right with an Eden Isle Windermere home from Authentic Team!
Eden Isle isn't a retirement community per se, but it's never the less ideally suited To an active 55+ lifestyle.
At Eden Isle, you can live the safe, active, comfortable, and luxurious retirement lifestyle you've been dreaming of.
Here you'll enjoy the safety of a 24 hour gated, guarded entry And vigilant homeowners association to help give you maximum security and peace of mind.
Looking for ways to stay active?
With championship golf courses and world renowned freshwater fishing just up the road, and private lake access right on site, Eden Isle makes it easy to stay fit while having fun.
Moreover, with over 230 days of sun a year and temperate winter weather sans snow, you can enjoy Communities many outdoor activities in complete comfort.
Looking for luxury?
You'll find it at Eden Isle, where top-quality homes by top builders let you sink into absolute luxury every time you come home.
3. Make Eden Isle Your Seasonal Home Base in Windermere
Thinking of making Central Florida your home away from home?
Make Eden Isle your seasonal home base in Windermere!
Windermere is tailor-made for seasonal living, with abundant outdoor options like golf, boating, hiking, and fishing, and temperate winter weather making it accessible and enjoyable through the season.
And Eden Isle lets you level up with the quality of your seasonal lifestyle.
With Authentic Team selection of Eden Isle real estate, you can have all the comforts of your primary residence plus the excitement of an extended-vacation lifestyle.
Come home to creature comforts like Gourmet kitchens and spacious master suites every night, while filling your days with the fun of resort-style community amenities, premier shopping and dining, and Orlando's incredible parks and attractions.
And while you're gone for the summer, enjoy maximum peace of mind with a gated, guarded entry and watchful HOA.
4. Make an Investment in Your, and Central Florida's, Future
Did you know Central Florida is one of the fastest-growing cities in the United States?
That's right, with historic population and infrastructure growth, and new housing, businesses, and attractions springing up all over the region, Greater Orlando is on pace to rival the country's biggest cities in population and price by 2030.
And that makes its real estate markets one of the hottest in America.
Demand, and thus home values and rental rates, are on the rise in Central Florida.
And Windermere, with its mix of natural charm and urban convenience, is on many buyers' and renters' shortlists.
However, if you really want to maximize your chances of investment success in Windermere, Eden Isle is the place to invest.
Here, you can augment your ROI thanks to the provenance of renowned builders and the fun and convenience of on-site amenities.
And with a 24-hour gated, guarded entrance, you can increase your security and peace of mind.
But of course, to truly optimize your Eden Isle property investment for success, you need property management.
And Authentic can help.
With in-house investment services from Authentic Property Management, you can maximize your ROI with exposure-boosting marketing and the market knowledge to adjust your rates, while maximizing your peace of mind with thorough background checks of every tenant, and referrals to Windermere's best maintenance and repair specialists.
Thinking of buying a buy-and-hold property to resell down the road?
Authentic Property Management can help keep an eye on your assets with a custom schedule of inspections, detailed written, photographic, and video reports, and maintenance and repairs when needed.
5. Invest in Your Family's Happiness
Of course, not all investments pay you back in dollars.
Looking for a great place to raise your kids?
Invest in your family's happiness with handpicked Eden Isle Windermere real estate from Authentic Orlando!
Eden Isle is ideal for families, offering the safety, privacy, fun, and opportunities your family deserves.
Protect your most precious assets – your loved ones – with a 24-hour manned gatehouse, community-wide monitoring system, low local crime rate, and homes with modern building codes.
As well as safe construction, our selection of Eden Isle real estate boasts other family-friendly appeals.
Enjoy effortless socialization with open, airy living spaces that promote togetherness.
And when you're done socializing, an array of spacious bedrooms offer unmatched privacy.
Your family is also sure to love Eden Isle's resort-style amenities like the heated pool, kids' playground, sports courts, and hiking trails.
And you're sure to love the savings that come with prepaid entertainment right outside your door.
Eden Isle also offers a wealth of opportunities for kids and grownups alike.
Give your kids a leg up on the future with zoning for A-ranked Orange County Public Schools.
And for grownups, a strong local job market complete with thriving tech, culinary, entertainment, and medical sectors offers endless ways to put bread on the table.
What Types of Homes Will You Find for Sale in Eden Isle?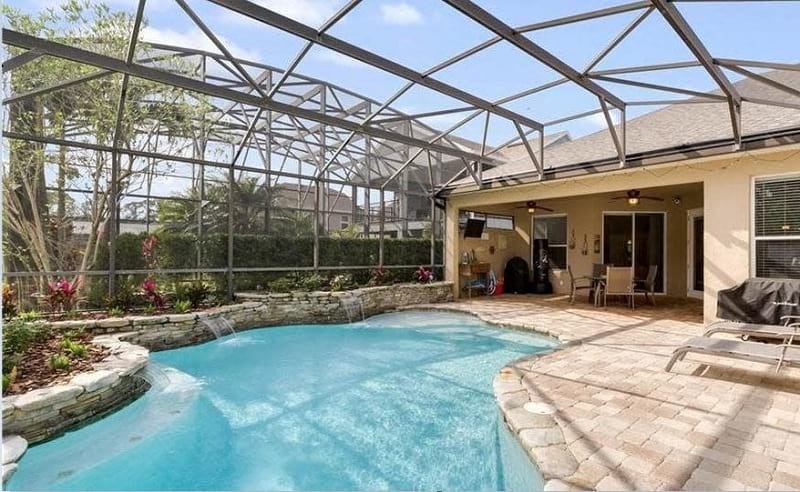 Eden Isle boasts 175 high-end single-family homes in Orlando's prestigious Authentic neighborhood.
Read on to learn more about the homes for sale in Eden Isle!
Single-Family Homes for Sale in Eden Isle
Eden Isle's single-family homes come in 3, 4, or 5 bedrooms, with availability for between 1500 and 3500 square feet of air-conditioned living space.
Luxury amenities abound, with gourmet kitchens, fine finishes and materials, and cavernous master suites with huge walk-in closets.
Select homes have waterfront views, and options for private screened-in pools are available.
Single Family Homes For Sale In Orlando FL
Eden Isle HOA
Eden Isle is an upscale HOA community with quarterly fees of $285.
Your community dues pay for upkeep of the grounds, private boat dock, gated entry, and more.
Authentic Orlando: Your Definitive Realtor For The Best Deals In Eden Isle Homes For Sale
Want to score a great deal on your Eden Isle home?
Count on Windermere's Eden Isle real estate specialists at Authentic Team!
With the help of our parent company, Authentic Real Estate Team, we're able to help buyers get more bang for their homebuying buck.
Authentic Real Estate Team brings over 10 years of experience and a long record of success to every transaction.
With an Authentic buyer's agent, you can save time, effort, and money on your home purchase, all while enjoying first-class customer service and high level of trust.
But most importantly, with Authentic Real Estate Team, you'll have Windermere's definitive realtor in your corner, using their unmatched market knowledge and shrewd negotiating skills to fight for the deal you deserve.
Call and speak with one of our friendly, professional agents today and let us show you how quick, easy, fun, and affordable buying a home in Eden Isle can be!
The Best Orlando Real Estate Agent
List Your Home In Eden Isles (Or Another Windermere Location)
Of course, buyers aren't the only types of clients we serve.
As your one-stop real estate shop in Windermere, Authentic Real Estate Team can handle all your selling needs in Eden Isle as well.
If you're planning to sell your home in Eden Isle, know that selling a home involves a long, fairly complex series of steps.
But the first step is simple: contact Authentic Orlando and ask how the experienced seller's agents at Authentic Real Estate Team can help you save time and effort, and earn more money, on your sale in Eden Isle, Windermere.
Authentic Real Estate Team offers a full suite of seller's services designed to minimize your days on the market and maximize your profits.
Whether you need a la carte solutions to individual home-selling hang-ups, or you need end-to-end help with your sale, we'll be there to clear up your doubts, help you navigate the complexities of selling your home, and ultimately, help you close for a great price.
A-Z Seller's Services Tailored to Your Needs
Count on Authentic for comprehensive seller's services in Eden Isle, such as:
A comprehensive market analysis (CMA) to help determine how best to optimize your home for the demands of Windermere buyers
Referrals to Central Florida's most trusted industry specialists for any necessary repairs and renovations
Accurate, strategic pricing that takes into account the state of the local market as well as your own needs and expectations
Home staging that helps buyers imagine themselves living in your home
Professional photography and videography that captures your home in all its market-optimized splendor
Listing your professionally renovated, staged, and photographed home to more than 150 of the world's most popular real estate sites including MLS, realtor.com, Authentic's own high-traffic platforms, and many more
Time-tested marketing techniques such as quality lawn signage, mailed newsletters, private showings, open houses, and even live presentations
State-of-the-art approaches like social media marketing, email campaigns, virtual showings, and more
Helping you separate the great offers from the merely good offers
Making savvy, creative counteroffers that bridge the gap between you and the buyer without selling you short
Title and escrow services with Central Florida's most trusted vendors
A smooth and satisfactory closing
And more!
Sell My House Fast Windermere!
The Best Eden Isle Property Management Company
Do you want to use your Eden Isle home as an investment rental, flip house, or buy-and-hold property?
Eden Isle promises reliable passive income and steady long-term growth in your resale value and rates.
Moreover, with a gated, guarded entry, you can enjoy peace of mind knowing your assets are safe.
However, if you want to maximize your income, growth, and security, you want Authentic.
With in-house investment services from Authentic Property Management, you can take your ROI and peace of mind to the limit, with a full range of management solutions designed to protect and potentiate your investment.
From marketing and leasing for your long-term term rental, to home watch services for your second home, to maintenance, repairs, and beyond, Authentic Property Management can help you invest with success in Eden Isle!
Meet The Best Orlando Property Management Services!
Support for Investing In Homes For Sale In Eden Isle
Eden Isle in Windermere is one of the most prestigious communities in one of Orlando's most prestigious areas.
So naturally, it's on the upper end of the price spectrum.
But just because you can't scrounge together the cash to buy your property outright doesn't mean you have to get left out in the cold.
Because at Authentic, we believe in giving every investor the chance to cash in on Central Florida's historic growth.
Therefore, we strive to help investors find the financial support they need to shoot their shot.
We offer several paths to getting a loan, including through banks, private lenders, and our own in-house financing department.
In short, no matter your background or goals, Authentic Orlando can help you get a great mortgage, with rates, terms, and conditions that work for your needs.
As how Authentic can help you finance your investment in Eden Isle today!
The Best Of Orlando Property Investment
Eden Isle Homes For Sale: Buy Your Second Home
With a plethora of outdoor recreation opportunities and mild winter weather, it's no secret why Windermere is a popular destination for snowbirds.
But at Eden Isle, they're taking seasonal living to the next level.
Here you'll find amazing outdoor activities – from swimming at the heated pool to friendly competition on the basketball and tennis courts – right on site.
And with luxury amenities like gourmet kitchens, spacious master suites, and integrated living spaces standard in every property, Eden Isle gives you all the comforts of home in a unique resort-like setting.
Eden Isle even makes your primary residence more enjoyable, with a 24-hour gated/guarded entrance and the watchful eye of an HOA providing peace of mind while you're away.
So, if you've been dreaming of living seasonally in Windermere, let Authentic make your dreams a reality with our selection of second homes for sale in Eden Isle!
The Best Of Second Home In Orlando For Sale
See The Best Of Orlando Real Estate For Sale!
Want to take a step back and assess the whole Windermere market before you commit to Eden Isle?
Getting the bigger picture is the best way to make sure you're not missing out on a great opportunity.
But with a large, diverse market of homes in Windermere, where do you even start?
Start here, with Authentic Orlando!
As your luxury real estate experts in Windermere, we strive to bring you the best new listings from across the area market.
We're constantly refreshing our portfolio with Windermere's best-built, best-located, best-looking, and best-priced rea estate.
Because while your average home dealer might just regurgitate whatever's on the market, we're not your average home dealer.
So, if you're ready to get the big picture on the Windermere real estate market with a handpicked selection of the area's best homes, head to our full inventory now!
See All Home Types For Sale In Windermere FL!
Don't have time for the big picture?
Don't sweat it!
At Authentic Orlando, we're always looking for ways to save you time.
And one of the best ways we've found to do it is to itemize our inventory into unique home types.
Because when you search by home type, you can filter out all but the best homes for your needs.
Whether you're in search of a single-family vacation home, a townhome with lake views, or a pet-friendly condo, our itemized inventory of home types helps you search smarter.
But don't just take our word for it.
Scroll down to see our full list of Windermere Home types, find your preferred property, then follow the link to see the latest listings!

Windermere Vacation Homes For Sale
New Homes For Sale In Windermere
Townhomes For Sale In Windermere
New Homes For Sale In Windermere
Houses For Sale In Windermere Florida With Pool
55 Plus Communities In Windermere FL
Luxury Homes For Sale In Windermere
Windermere Lakefront Homes For Sale
Windermere Villas For Sale
Homes For Sale In Windermere With Guest House
Windermere Golf Course Real Estate
Gated Communities In Windermere FL
Pet Friendly Apartments In Windermere
Homes For Sale In Windermere FL With Boat Dock
Furnished Homes For Sale Windermere FL
Conservation View Homes For Sale In Windermere FL
Communities With Fitness Center In Windermere FL
Communities With Tennis Court In Windermere Florida
Open Houses In Windermere FL
Communities With Pool In Windermere FL
Homes In Windermere FL With 1 Acre
Two Story Homes For Sale In Windermere FL
3 Car Garage Homes For Sale In Windermere FL
See All Homes For Sale Near Orlando!
Not sure what type of home you're going to buy, but still crunched for time?
Shopping by area can be another great way to save time on your search.
Orlando is full of amazing suburbs, each more unique, charming, and gorgeous than the last.
But with over 100 distinct neighborhoods, finding the one location that best meets your needs can be a tall order.
And that's where we come in.
Because as your local experts in Orlando, Authentic has the area-by-area knowledge to help match you with the best neighborhood for your needs.
Whether you're shopping for residential or investment real estate, we can help you maximize your quality of life or ROI with schools, jobs, and other local amenities that align with your homebuying profile.
Want to get started?
Then get in touch with Authentic Orlando today, tell us why you want to live or invest in Orlando, and let our area experts do the rest!

Homes For Sale Near Orlando
Homes For Sale Near UCF
Homes For Sale Near International Drive
Homes For Sale Near Universal
Homes For Sale Near Airport
Homes For Sale Near Disney
Homes For Sale Near Seaworld
Check Out The Best Study Of The Windermere Real Estate Market


Want to make sure you're making the right decision with your purchase in Eden Isle?
While some realtors might be content to make the sale at all costs, at Authentic Orlando, we believe your success is our success.
Therefore, we strive to help you make the best buy possible – even if it means postponing the purchase.
So, how do we help you make the best buy possible?
By supplying you with the resources you need to make a more informed decision.
With our comprehensive overview of data and statistics from the Windermere real estate market, we give you all the insider info you need to succeed.
From average closing prices to average rental rates, to appreciation rates, days on market, demographic data, and more, we have all the market metrics you're looking for.
Head to our monthly market update now to see the best study of the Windermere real estate market and make the best buy possible!
See All Windermere Real Estate Market Statistics
Make A Great Choice: Eden Isle For Sale For The Best Deals!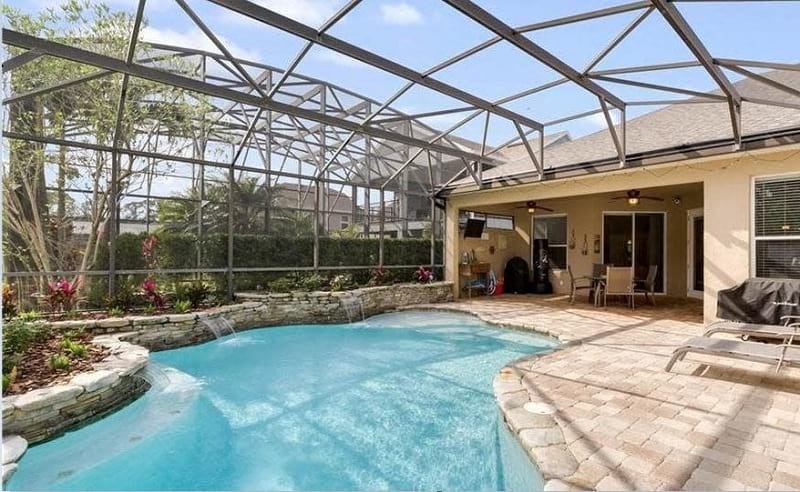 In conclusion, if you're looking for a convenient, fun, luxurious lifestyle, look no further than our selection of homes for sale in Eden Isle, Windermere.