Homes for sale in
Glenmuir

to Bed

to Bath
Want to live in a place that's as safe as it is fun? A community that's as posh as it is practical? Then Glenmuir might be the place for you! With Authentic Real Estate Team's handpicked selection of homes for sale in Glenmuir, in prestigious Windermere, FL, you can maximize your safety, fun, luxury, and convenience with high-quality homes by top builders, an amazing array of resort-style amenities and practical perks, and a prime location near all your wants and needs.

Looking for a great investment opportunity?

Look no further than Glenmuir, where strong local growth meets gated exclusivity for unbeatable viability.

Authentic can even help you maximize your investment success, with a full line of property management services offered in house. But whether you want to live or invest in Glenmuir, Authentic Real Estate Team is your definitive source of great deals.
Where Is Glenmuir in Windermere FL?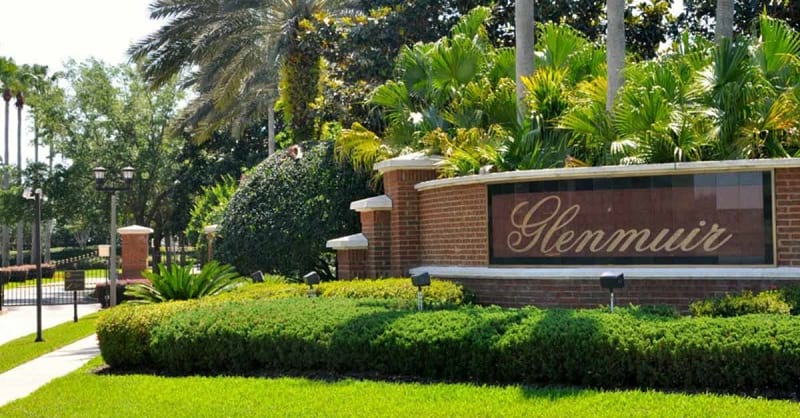 Glenmuir is located in Orlando, FL's most highly desirable location, Windermere.
Here you'll enjoy convenience to all your wants and needs, with fine shopping and dining, great schools, supermarkets, hospitals and clinics, and premiere parks and attractions, all right up the road.
Why Buy A Home In Glenmuir?
If you want to live in a place where you can maximize your convenience, fun, and safety, or you're looking for a great real estate investment destination, Glenmuir might be the place for you.
Scroll down to learn 3 great reasons why you should buy a home in Glenmuir!
1. Maximize Your Quality of Life With an All-Inclusive Community Lifestyle
Community living is all about the community lifestyle.
And Glenmuir is certainly no exception.
At Glenmuir, you can maximize your quality of life with an all-inclusive community lifestyle.
Here you'll find a range of exclusive amenities, from the fun to the functional, Courtesy of your (very reasonable) HOA dues.
Maximize your fun and relaxation with a resort style pool, sports courts, green spaces with walking trails, a kids' playground, and more.
You also find a range of practical perks, such as an on-site business center, free high-speed Wi-Fi, trash and recycling pick up, and mail services.
Want to maintain healthy habits?
With a state-of-the-art fitness center, Glenmuir makes staying fit Easier than ever!
In short, if you're looking for community living that's as posh as it is practical, look no further than Authentic's selection of Glenmuir Windermere, FL real estate!
2. Maximize the Safety of Your Family and the Security of Your Property
Is safety a top priority in your search for a new home?
Good news: it's a top priority for Glenmuir, too!
At Glenmuir, they're all about maximizing safety and security of their residents and their residents' property.
To this end, they've installed a wide range of safety conscious amenities designed to maximize your security and peace of mind.
Here you'll find multi-layer protection promising unmatched peace of mind.
As the first line of defense, a gated entry ensures that whoever's on property is meant to be there.
Couldn't someone hop the gate, you might ask?
With A gatehouse guard on duty 24/7, Drivers and pedestrians like have to show their credentials to get on property.
After the garden gate house comes your next layer of protection: an advanced community-wide monitoring system that gives the guard eyes in the sky.
And if the cameras don't catch the bad guys, the roving security guards will.
So, if you want to give your family and assets the safety they deserve, while enjoying unmatched peace of mind, check out Authentic's inventory of Glenmuir real estate today!
3. Make Glenmuir Your High-Yield Real Estate Investment Destination
Are you in search of a high-yield real estate investment destinations?
Your search ends with a great deal on a Glenmuir investment property from Authentic Orlando!
With a staggering growth rate of 1,000 new arrivals a week, and new infrastructure, jobs, and attractions springing up all across the region, Central Florida boosts one of the hottest real estate markets in the United States.
And with an ideal mix of quiet and convenience, Windermere is one of its hottest locations.
However, if you want to really turn up the heat on your investment, Glenmuir is practically on fire.
With incredible growth in the surrounding region, plus the added appeal of high-quality homes and amenities, Glenmuir is primed for investment success.
Whether you're interested in renting out your home to long-term tenants, or You're a house flipper looking to grow your home value and resell, Glenmuir promises a low time to Sell and rent, high average rates, and strong appreciation.
Moreover, with a 24/7 guarded gatehouse and roving security detail, Glenmuir promises utmost safety for your assets.
Want to take your ROI an investment security to the next level?
Read on to learn how authentic property management can help you maximize the care and results of your investment in Glenmuir!
What Types of Homes Will You Find in Glenmuir Windermere FL?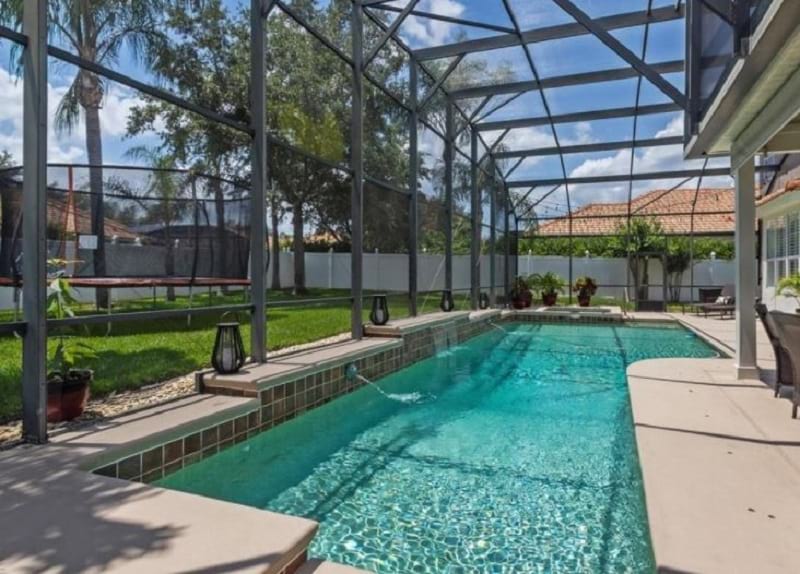 In the market for a single-family home?
Glenmuir in Windermere, FL should be on your shortlist!
Keep reading to learn more about the single-family homes available at Glenmuir!
Single-Family Homes for Sale in Glenmuir Windermere FL
Glenmuir boasts 229 Mediterranean-style single-family homes spanning a wide range of sizes.
Homes come in 3 to 5 bedrooms, with between 2,000 and 3,600 square feet of space.
But no matter what home you choose, expect to find a full range of modern amenities like open-concept living spaces, large gourmet kitchens, and energy-efficient design and technology.
Single Family Homes For Sale In Orlando FL
Glenmuir Windermere FL HOA
Glenmuir maintains a wide array of resort-style amenities accessible to all residents and funded by monthly HOA dues of $125.
Amenities include a playground, soccer field, basketball court, and many more!
Authentic Orlando: Your Definitive Realtor For The Best Deals In Glenmuir Windermere FL
Think buying a home in Glenmuir is out of your budget?
Think again!
With Authentic Real Estate Team, you can get the Glenmuir home of your dreams for a down-to-earth price.
We're your definitive source of deals in Glenmuir, with the market insight to help you find the best prices, and the negotiating skills to make them even better.
Because while Glenmuir is one of the premier places to live in Orlando's most elite neighborhood, you don't have to be an elite buyer to afford to live in this definitive Windermere community.
You just need the definitive Windermere realtor – Authentic Real Estate Team.
The Best Orlando Real Estate Agent
List Your Home In Glenmuir (Or Another Windermere FL Location)
Looking for home-selling services in Glenmuir?
Look no further than Authentic Real Estate Team, you are one stop real estate shop in Windermere.
Our comprehensive seller's services are designed to make your sale a breeze, and help you close with confidence for a great price.
Our experienced agents can take you step by step through your sale, helping you navigate the complexities of the process, delivering first-rate customer service, and ultimately, first-rate results.
Count on Authentic Real Estate Team for all you're selling needs in the Glenmuir, including but not limited to:
A comprehensive market analysis to determine what, if any, repairs and renovations are necessary to optimize your home for the Windermere market
Referrals to Central Florida his most trusted vendors for necessary repairs and renovations
Accurate pricing based on the results of the comprehensive market analysis and consideration of your own goals
A professional photo and video shoot spotlighting your homes best features
Listing your sale to more than 150 well-known real estate sites, including MLS, realtor.com, Authentic's own platforms, and more
A combination of traditional and cutting-edge marketing approaches, from lawn signage, showings, and open houses to social media marketing, email campaigns, virtual showings, and more
Fielding offers
Making strategic, market-savvy counteroffers
Title and escrow
Comprehensive closing day services
And more!
Sell My House Fast Windermere!
The Best Glenmuir Property Management Company
Do you plan to use your Glenmuir home as an investment property?
As one of the premier communities in one of Orlando's most desirable neighborhoods, and with historic growth in the region, Glenmuir promises unrivaled investment viability.
But viability alone won't score you a great ROI. For that, you need property management.
As a full-service investment realtor, Authentic Real Estate Team as your property management needs covered in Glenmuir.
From marketing and leasing for landlords to Home watch for out of town investors, we can help you maximize their care and results of your Glenmuir home for a great price.
Call today and ask how Authentic Property Management can help you invest in success in Glenmuir!
Meet The Best Orlando Property Management Services!
Support for Investing In Homes For Sale In Glenmuir Windermere FL
In search of a loan?
If you need funding for your Glenmuir real estate investment, you're in the right place.
At Authentic Real Estate Team, we strive to help buyers of all backgrounds capitalize on the once-in-a-lifetime opportunity that is Central Florida's red hot investment market.
Because even if you can't pay cold hard cash, you shouldn't be left out in the cold.
Therefore, we offer several paths to financing to help increase your chances of finding a great loan.
From in-house financing by authentic, to our wide network of banks and private lenders, we're here to help you find the support you need to invest at Glenmuir.
Call now!
The Best Of Orlando Property Investment
Buy Your Second Home In Glenmuir Windermere FL
Want to make Glenmuir you are seasonal homebase in Windermere?
With endless outdoor opportunities, and famously fair winter weather, Windermere in Central Florida makes an ideal place to live for the season.
And with top-of-the-line homes and fun-filled amenities, Glenmuir gives you the mix of homey comfort and seasonal-vacation fun you've been dreaming of.
Not to mention, with a 24/7 gated, guarded entrance and vigilant HOA, you can leave your home behind for the summer without worrying about it.
The Best Of Second Home In Orlando For Sale
See The Best Of Windermere Real Estate For Sale!
Curious as to what else the Windermere real estate market has to offer?
Let Authentic Orlando introduce you to the best of the best Windermere real estate!
Because whether Glenmuir simply isn't cutting it, or you simply want to keep an open mind, if you want to see what's available outside of Glenmuir, you've come to the right place.
Authentic Real Estate Team has you key to the best real estate from across the Windermere market.
Where most real estate companies are happy with just making the sale, at Authentic Real Estate Team, we believe in win-win solutions to our clients' needs.
Therefore, we handpick every property we sell, stocking our inventory with homes we would be proud to own ourselves.
So what do you have to lose!
Head to our main Windermere inventory today and see our full lineup of handpicked homes!
See All Home Types For Sale In Windermere FL! H4
Of course, if your heart is set on a particular home type, there's no need to sift through our full inventory.
With our fast and efficient search features, you can cut out the fat and get right to the meat of the matter – finding and buying your dream home.
We've organized our inventory into unique home types to help you search smarter.
From pet-friendly homes to homes with lake views, condos to townhouses to single-family homes, you're sure to find what you're looking for in our itemized inventory.
Want to try it out?
Scroll down until you see your preferred property type, then activate the link to see Windermere's best new listings that match your profile.

Windermere Vacation Homes For Sale
New Homes For Sale In Windermere
Houses For Sale In Windermere Florida With Pool
Condos For Sale In Windermere Florida With Pool
Townhomes For Sale In Windermere Florida With Pool
55 Plus Communities In Windermere FL
Luxury Homes For Sale In Windermere
Windermere Lakefront Homes For Sale
Windermere Villas For Sale
Homes For Sale In Windermere With Guest House
Windermere Golf Course Real Estate
Gated Communities In Windermere FL
Pet Friendly Apartments In Windermere
Homes For Sale In Windermere FL With Boat Dock
Furnished Homes For Sale Windermere FL
Conservation View Homes For Sale In Windermere FL
Communities With Fitness Center In Windermere FL
Communities With Tennis Court In Windermere Florida
Open Houses In Windermere FL
Communities With Pool In Windermere FL
Homes In Windermere FL With 1 Acre
Two Story Homes For Sale In Windermere FL
3 Car Garage Homes For Sale In Windermere FL
Check Out The Best Study Of The Windermere Real Estate Market
Want to make the most successful purchase possible?
Of course you do!
And at Authentic Real Estate Team, we want you to, as well!
Because at Authentic, one of our core beliefs is that your success is our success.
Thus, we provide you with the resources you need to succeed.
With the Windermere market data, you can see what homes are listing for, what they're selling for, how long they're taking to sell, and much more.
And Authentic is your premier source for data from the Windermere real estate market.
Ready to start studying?
Jump to our monthly market update now and make a more informed, more successful purchase in Glenmuir!
See All Windermere Real Estate Market Statistics
Make A Great Choice: Glenmuir Windermere FL Homes for Sale For Sale For The Best Deals!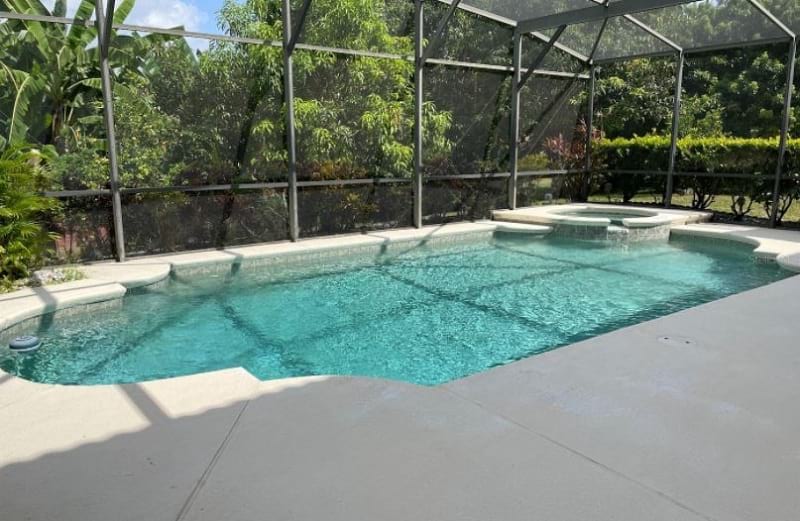 So, if you want to live in a place where you can maximize your convenience, fun, and safety, or invest in a place where you can maximize your ROI and investment security, then Glenmuir is the place for you.
And if you want to maximize your savings, count on Authentic Real Estate Team. So…