Homes for sale in
Oxford Moor

to Bed

to Bath
Available
homes
1,330 properties found
Page 1 of 111
Are you in search of a gated community lifestyle in a prestigious Central Florida location? Your search ends at Oxford Moor, with a great deal from Authentic Real Estate Team!

Oxford Moor is a premier gated community in the heart of Windermere, Florida. Enjoy quick and easy access to world-class boating and fishing on the Butler Chain of Lakes, world-class golf on a wealth of renowned courses, and world-class shopping and dining in Downtown Windermere and nearby Winter Park, all right outside your gates.

Meanwhile, inside the gates, you'll find 85 luxury single-family homes and amenities like a central pond, multiuse green space, tennis court, and more.

Looking for a great real estate investment option? Oxford Moor is in high demand, which makes it a highly lucrative place to invest.

Read on to learn more about the homes for sale in Oxford Moor, or call Authentic Real Estate Team now!
Where Is Oxford Moor in Windermere FL?

Oxford Moor is located in the elite Orlando neighborhood of Windermere.
Nestled just off Winter Garden Vineland Road, in the southwest part of Windermere, it boasts quick and easy access to major points of interest via the Florida Turnpike, I-4, the 408, and the 429.
With our selection of homes for sale in Oxford Moor, Windermere, you can reach Disney World, Downtown Orlando, and the Orlando International Airport, in just minutes!
Why Buy A Home For Sale in Oxford Moor?
From the safety of a gated entry, security detail, and watchful HOA, to world-class educational opportunities at Orange County Public Schools, to once-in-a-lifetime real estate investment opportunities, Oxford Moor in Windermere, Florida has something for everyone.
Keep reading to learn more about why you should buy a home for sale in Oxford Moor!
1. Enhanced Safety for Your Family and Assets
From protecting your family to protecting your assets, safety is usually a top criteria when buying a new home.
If it's safety you're looking for, it's safety you'll find – at Oxford Moor.
With Authentic's selection of Oxford Moor real estate, you can maximize the security of your family and assets with an array of safety-conscious amenities.
Enjoy unparalleled peace of mind with a 24/7 gated, guarded entry that ensures everyone on property is supposed to be on property.
Rest easy with roving security and a community-wide monitoring system serving as your all-seeing eyes.
Are your kids of driving age?
Don't be a worry wort; with spacious private garages, they can come and go securely – even after dark!
Concerned about those pesky summer hurricanes?
With a central-peninsular location, Oxford Moor in Windermere puts more than 60 miles of wind-sheering land between you and the worst of the winds and rain.
In short, if you're looking for a safe place to live or invest in area, look no further than Oxford Moor!
2. Zoning for Great Schools
If safety is the top criteria for many homebuyers, then education is often a close second.
Because our kids are our futures.
And by ensuring they get a good education, we can ensure the future is going to be bright.
At Oxford Moor, you can give your kids their best shot at growing into their best selves, with zoning for Orange County Public Schools putting some of the best public schools in the state at your fingertips.
At these top-performing schools, many of them A-rated, small class sizes, talented teachers, challenging curriculums, and nurturing environments give your kids an edge.
And in the end, that gives us all an edge.
3. Oxford Moor Promises Real Estate Investors a Great ROI
Searching for a smart investment option?
Oxford Moor promises real estate investors a great ROI!
Area is one of the most highly desirable locations in Central Florida, one of the fastest-growing regions in the United States.
In fact, some experts go so far as to say that by 2030, Orlando may rival cities like New York and LA in terms of population and price.
But while area has plenty of potential as an investment location, for maximum demand, and thus maximum viability, Oxford Moor can't be beat.
Here, high-quality homes and 5-star amenities offer unmatched comfort, fun, and convenience.
Meanwhile, a gated entry helps to add an aura of exclusivity, while also keeping the inventory low relative to demand, which in turn encourages fast appreciation and rising rates.
But whether you want to invest in a buy-and-hold second home or long-term rental, if you want to maximize your success, you need quality property management.
And that's where we come in.
As a full-service investment realtor, Authentic Real Estate Team is your source for marketing, leasing, home watch, and other property management services in Oxford Moor.
What Types of Homes Will You Find for Sale in Oxford Moor?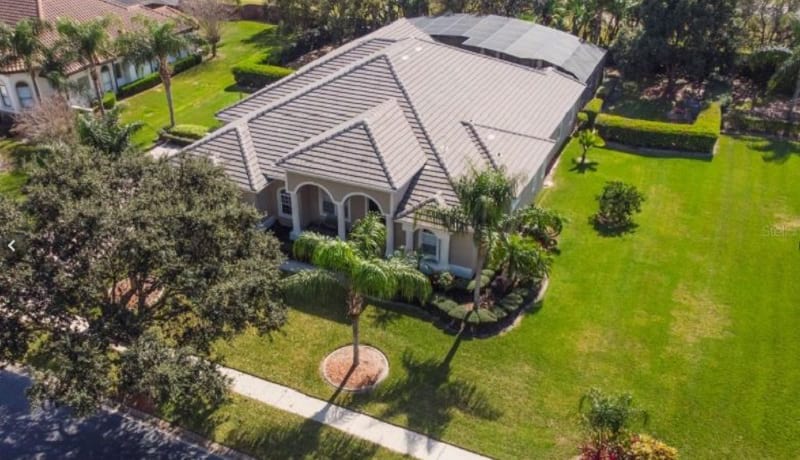 Oxford Moor features 85 custom-built single-family homes, each totally unique from the next.
Learn more about the single-family homes for sale in Oxford Moor below!
Single-Family Homes for Sale in Oxford Moor Windermere
Oxford Moor's 85 single-family homes generally follow a Mediterranean theme complete with barrel-tile roofs and lush landscaping.
However, each home for sale in Oxford Moor is a one-of-a-kind, custom-built house with its own style, size, and amenities.
Choose from between 4 and 6 bedrooms and air-conditioned living space between 3200 7000 square feet.
Built between 2002 and 2011, these homes boast open-plan layouts and green design and technology, for efficiency as you move about the space, and energy efficiency you'll notice come your first utility bill.
Single Family Homes For Sale In Orlando FL
Oxford Moor Windermere HOA
Oxford Moor is a prestigious gated Oxford Moor in Windermere, the town where a high standard of living is…well…the standard.
To help maintain this standard, Oxford Moor imposes quarterly HOA fees of $400.
But with amenities like a tennis court, a sand playground, and a picturesque pond with majestic fountain, you'll never wonder where your money is going.
Authentic Orlando: Your Definitive Realtor For The Best Deals In Oxford Moor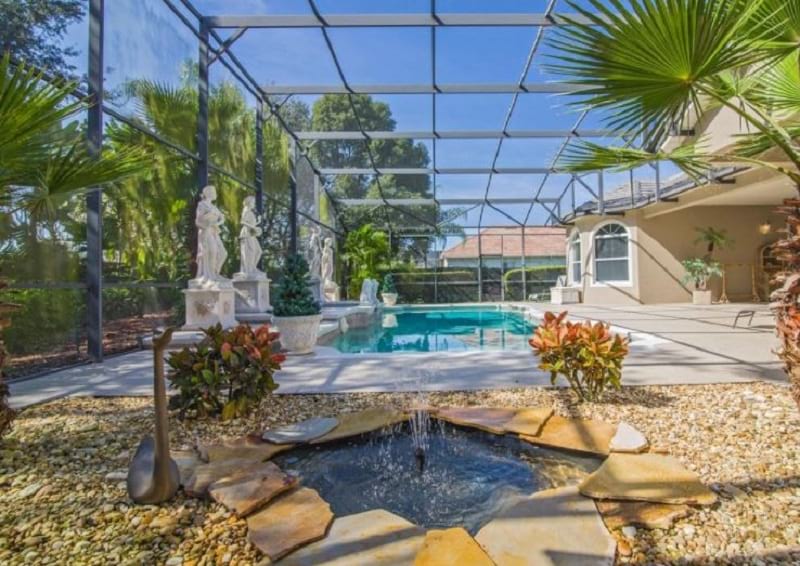 Oxford Moor is one of the definitive communities in Windermere.
But this community isn't just for the elite homebuyer.
Because with us, you can get through the gates of Oxford Moor with a great deal.
As a proud member of the Authentic family of real estate companies, we're your connection to Authentic Real Estate Team, Central Florida's number-one realtor, and your definitive source of deals in this definitive Windermere community.
Authentic boasts 10 years of on-the-ground experience in the Windermere market, a long record of success, and a growing family of more than 150 customers for life.
Want to see what these customers are saying about Authentic Real Estate Team?
Head to our testimonials page now!
The Best Orlando Real Estate Agent
List Your Home In Oxford Moor (Or Another Windermere Location)
Already own a home in Oxford Moor?
Want to sell it for a great price?
Authentic real estate team are your premier home-selling specialists in Windermere.
At authentic real estate team, we offer A-to-Z sellers services at great low rates.
Because the fact of the matter is you don't necessarily need a real estate agent to sell your home.
But to sell your home for the most money, in the shortest amount of time, a realtor is essential.
With Authentic Team, you'll have an experienced realtor in your corner, with the market knowledge to help you optimize your home salability, the The reach and resources to get it seen, and the skills to get it sold for the price you deserve.
Count on authentic four all your home selling needs, Including:
A comprehensive market analysis to help prep and price your home to meet the demands of Windermere buyers
Professional staging That dresses your home up in style
Professional photography and videography that captures your newly made over home in stunning high definition
Posting your sale to popular listing services including MLS, realtor.com, Authentic platforms, and over 150 other high-traffic sites
Multimedia marketing that incorporates the best of traditional and modern marketing techniques – including showings, open houses, social media marketing, and virtual tours – designed to both maximize your exposure and target interested buyers.
Weighing offers based on careful analysis of the local market and consideration of your goals
Making shrewd counteroffers that bring you and the buyer together on the deal while keeping the ball in your court
Title and escrow services
An efficient yet thorough closing
And more!
Sell My House Fast Windermere!
The Best Oxford Moor Property Management Company
Did you know Central Florida is home to one of the hottest investment real estate markets in the country?
And with a prime Windermere location, top-quality homes, and 5-star amenities, Oxford Moor makes an ideal spot to invest.
But getting the best return on your investment takes more than just buying a great investment home.
To maximize your ROI, you need quality property management services.
And for that, you need Authentic.
With Authentic Property Management, you can keep all your real estate investment services under one trusted roof, for maximum returns and maximum peace of mind.
Whether you're a landlord and need marketing and leasing services, a home flipper in need of home watch inspections, or you have any other management needs in Oxford Moor, you can count on Authentic!
Meet The Best Orlando Property Management Services!
Support To Invest In Homes For Sale In Oxford Moor
Need a mortgage for your Oxford Moor real estate investment?
Even self-made entrepreneurs get by with a little help from their friends every now and then.
Thus, your friends at Authentic strive to help you get the support you need to finance your investment.
Of course, there's no one-size fits all solution to your financing needs.
Therefore, we offer several paths to financing your investment, including banks, private lenders, and Authentic's own in-house financing department.
Find your path today with a call to Authentic Real Estate Team!
The Best Of Orlando Property Investment
Buy Your Second Home In Oxford Moor
Dreaming of buying a second home in Windermere?
Authentic Orlando Sale can help make your dreams come true at Oxford Moor!
Oxford Moor boasts high-end homes by renowned builders, complete with all the creature comforts – such as gourmet kitchens, integrated living spaces, and spacious bedrooms and bathrooms – you need to feel at home.
And with novel amenities on site, great shopping and dining up the road, access to a wealth of outdoor recreation opportunities, and mild winter weather in which to enjoy them, it offers the perfect balance of homey comfort and vacation fun.
Near the community, you'll also find all your day-to-day necessities, like supermarkets, hospitals and clinics, gas stations, and government institutions like the Courthouse and DMV.
Want to maximize your peace of mind while you're gone for the summer?
With a gated, guarded entry and HOA, you can rest assured that your assets will be just as you left them when you get back.
Check out Authentic's handpicked inventory of seasonal Oxford Moor homes today!
The Best Of Second Home In Orlando For Sale
See The Best Of Windermere Real Estate For Sale!
Still just browsing?
Browse better with us!
Browsing can be a great way to shop.
Because sometimes, your dream home might be something you never dreamed of.
But while browsing can help you make a more gut-feeling purchase, browsing blind can be overwhelming.
Especially in a large and diverse market like Windermere's.
That's why, at Authentic, we strive to help you browse better, with a curated portfolio of Windermere's best real estate, handpicked by our team for superior quality, design, and value.
With Authentic Real Estate Team, you can shop smart and close with confidence, knowing your home has been thoroughly vetted by Windermere's premiere real estate experts.
So what are you waiting for; dive into our full inventory of Windermere real estate today and see what catches your eye!
See All Home Types For Sale In Windermere FL!
Browsing can be a great way to shop, but that doesn't mean it's a great way for you to shop.
At Authentic Orlando, we're always looking for ways to help buyers personalize their shopping experience.
To that end, we bring you an itemized inventory of Windermere real estate, broken down by home and amenity type, letting you search out the exact home you're looking for.
From waterfront homes to golf course real estate, from condos to townhomes to single-family homes, you're sure to find the best home for your needs in Windermere.
And with our itemized inventory, it's never been easier.
Scroll below to see all home types for sale in Windermere, then follow the link to see active listings!

Windermere Vacation Homes For Sale
New Homes For Sale In Windermere
Houses For Sale In Windermere Florida With Pool
Condos For Sale In Windermere Florida With Pool
Townhomes For Sale In Windermere Florida With Pool
55 Plus Communities In Windermere FL
Luxury Homes For Sale In Windermere
Windermere Lakefront Homes For Sale
Windermere Villas For Sale
Homes For Sale In Windermere With Guest House
Windermere Golf Course Real Estate
Gated Communities In Windermere FL
Pet Friendly Apartments In Windermere
Homes For Sale In Windermere FL With Boat Dock
Furnished Homes For Sale Windermere FL
Conservation View Homes For Sale In Windermere FL
Communities With Fitness Center In Windermere FL
Communities With Tennis Court In Windermere Florida
Open Houses In Windermere FL
Communities With Pool In Windermere FL
Homes In Windermere FL With 1 Acre
Two Story Homes For Sale In Windermere FL
3 Car Garage Homes For Sale In Windermere FL
Check Out The Best Study Of The Windermere Real Estate Market
Want to do more research on the Windermere real estate market before you buy your home in Oxford Moor?
Just relax, we can help!
Because when you make a more informed purchase, you make a more successful purchase.
And when you succeed, we succeed.
Therefore, we bring you the best study of the Windermere real estate market, updated with the latest data, trends, and changes you need to buy better.
So head to our monthly market overview today and get to studying!
See All Windermere Real Estate Market Statistics
Make A Great Choice: Oxford Moor Homes For Sale For The Best Deals!

In conclusion, if you're looking for a safe, luxurious place to live or invest in Windermere, look no further than Authentic's selection of handpicked homes in Oxford Moor.