Homes for sale in
Thornhill

to Bed

to Bath
Available
homes
2,008 properties found
Page 1 of 168
Want to live in a place where you can get away from it all while having it all at your disposal? Look no further than Thornhill! Thornhill is where luxury residential living meets proximity to magic. This premier community in the highly sought-after Central Florida neighborhood of Windermere boasts luxury single-family homes in a range of architectural styles and a natural setting complete with picturesque water features and lush conservation areas.

It also features a prime location in elite Windermere, with convenience to Downtown Orlando, Disney World, International Drive, and other premier points of interest and attractions.

Want to invest in Central Florida's meteoric population growth? Authentic's selection of luxury Thornhill long-term rentals and second homes are primed for high rates and fast appreciation. But whatever your reasons for buying, we have the selection, deals, and services to meet your needs.
Where is Thornhill in Windermere?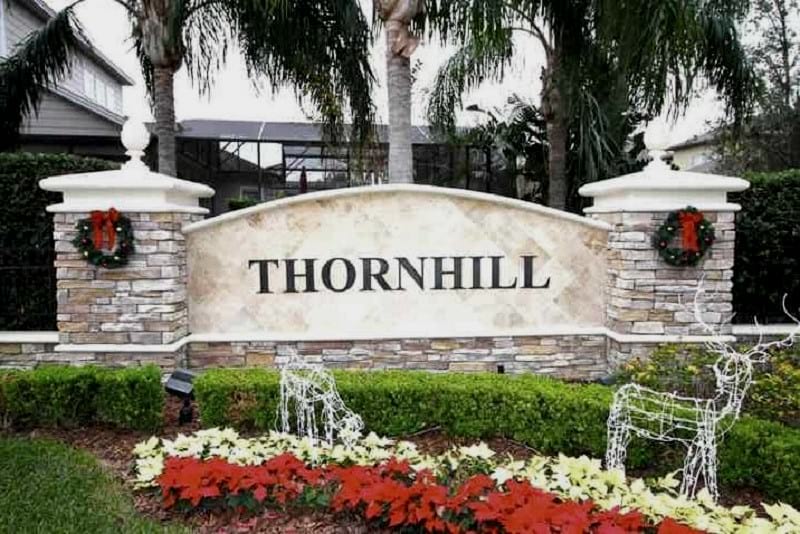 The community of Thornhill is located in prestigious Windermere, just outside of Orlando in Central Florida.
More specifically, it lies just off Reams Road, near Interstate 4 and the 429.
Thus, it boasts quick and easy access to all of Orlando's best points of interest, including Downtown Orlando, Disney World, Universal Studios, and more.
It also boasts zoning for renowned Orange County Public Schools, access to Orlando's booming job market, and convenience to a range of fine shops and restaurants.
Why Buy A Home For Sale In Thornhill?
If you're looking for a single-family home as unique as your family, then Thornhill in Windermere may be the community for you.
Here you'll find single-family homes in a wide range styles, from Key West to classic Florida, to traditional, contemporary, and ranch, in sizes ranging from approximately 2,100 to 3,800 square feet.
And with a prestigious Windermere location and an exclusive gated entry, Thornhill is ideal for investing, whether you want to buy a long-term rental or buy-and-hold property.
But while Thornhill is suited to the needs of many families, and the goals of many investors, only one company has the community knowledge and access to match you with the home specifically suited to you – Authentic Orlando.
Read on to discover a few great reasons why you should buy a home in Thornhill from us!
1. Thornhill Boasts an Unbeatable Location
If you're in search of a great location to live, your search ends at Thornhill.
Thornhill is located in Windermere, Orlando, FL's most sought-after neighborhood.
Here, a pristine setting of sparkling lakes and old-growth oaks provides the quaint, quiet lifestyle you've been dreaming of.
Meanwhile, with Downtown Windermere just a short jaunt from the community, and Downtown Orlando a short highway ride away, you can have your peace with a side of practicality.
Enjoy quick and easy access to all you wants and needs, including fine shopping and dining, hospitals and clinics, supermarkets, show venues, museums, and more.
Love the great outdoors?
As home to the Butler Chain of Lakes, as well as an array of renowned golf courses, lush parks and green spaces, and unspoiled conservation areas ideal for hiking, picnics, and more, Windermere is an outdoorsman's paradise.
Other perks of living in Windermere include zoning for excellent Orange County Public Schools, access to a strong and diverse job market, and proximity to premier theme parks and attractions.
2. Thornhill Is Ideally Suited to the Needs of Families
Moving the family to Central Florida?
Thornhill in Windemere is ideally suited to the needs of families.
With zoning for orange county public schools, your kids will have every opportunity to thrive, thanks to talented teachers, challenging curriculums, and a nurturing environment.
And with access to Central Florida is booming job market, you'll have every opportunity to provide.
Looking for safety?
Windermere boasts a low crime rate and neighborly milieu, both of which are enhanced in the tightknit community of Thornhill.
Moreover, with proximity to Disney and a wealth of other attractions both natural and man-made, you can keep your family entertained with ease at Thornhill.
In short, with Authentic's inventory of Thornhill real estate in Windemere, FL, you can give your family the safety, opportunities, and fun they deserve!
3. Make a Smart Investment Play With a Long-Term Rental or Second Home at Thornhill
Looking for a smart investment play?
Look no further than Thornhill!
With Authentic's selection of luxury Thornhill real estate in Windemere, you can cash in on Central Florida's historic population and infrastructure growth with a high-demand, high-appreciation investment home in one of Orlando's most sought after locations.
Enjoy steady passive income month after month with a long-term rental Who is rates grow alongside Windermere's growing demand, while enjoying rapid appreciation that grows your resale value.
Of course, returns aren't only measured in money.
Because with a second home in Thornhill, you can not only bank on fast appreciation, but memories to last a lifetime.
But no matter how you want to invest in Thornhill, only Authentic Team brings you the expertise and resources to help you find the best home for your investment goals, while providing premium after-sale services designed to maximize your security and returns.
What Types of Homes Will You Find in Thornhill?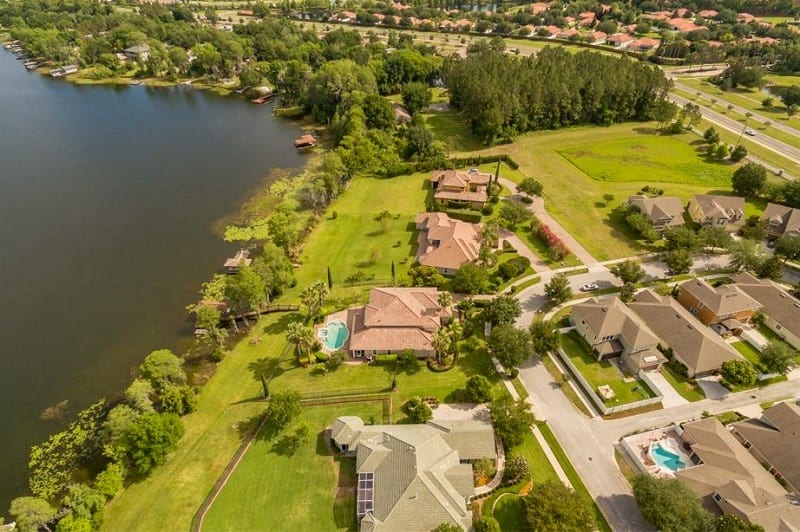 Thornhill is a community of single-family homes in Windermere.
Meet the types of homes for sale in this premier Windermere community below!
Luxury Single-Family Homes for Sale in Thornhill
Are you in the market for a single-family home in a safe, convenient, prestigious location?
Then Thornhill might be the community for you.
The luxury single-family homes for sale in Thornhill come in a wide range of styles and sizes.
Choose from architectural styles ranging from Key West to classic Florida, to ranch, traditional, and contemporary, in sizes ranging from 2,100 to 3,800 square feet.
Single Family Homes For Sale In Orlando FL
Thornhill Windermere HOA
Thornhill's HOA works hard to make the community one of the premier places to live in Windermere.
But they couldn't do it without the help of their residents.
By collecting a quarterly HOA fee of about $525, Thornhill maintains a range of great services and amenities, including lawn care, a community park, kids' playground, walking trails, and more.
Authentic: Your Definitive Realtor For The Best Deals In Thornhill
So, you want to buy a single-family home in Thornhill?
There's a long road ahead, but every journey begins with a single step.
If you want to buy a home in this definitive Windemere community, your first step is to call the definitive community realtors in Windermere.
At Authentic Orlando, we partner with Authentic Real Estate Team, the number-one realtor in Windemere and the Greater Orlando area, to help buyers get the deals they deserve.
Ready to see how easy and affordable buying a home in Thornhill can be?
Call and speak with a licensed Authentic realtor today!
The Best Orlando Real Estate Agent
List Your Home In Thornhill (Or Another Windermere Location)
Moving out of Thornhill?
Why just move out when you can move up with premium seller's services from Authentic Real Estate Team!
At Authentic, we offer a comprehensive range of home-selling services priced right and tailored to your needs.
We can accompany you through every step of your sale, clearing up your questions, providing first-rate customer service, and delivering outstanding results.
With the Authentic team, you'll have a trusted fiduciary to represent you at every step of your sale, including:
Renovations and repairs (if necessary) in accordance with the demands of the Orlando market
Accurate pricing that entices buyers without selling you short
Professional home staging that helps buyers project themselves into the space
Photo and video capturing your renovated, staged home in stunning high definition
Listing your professionally photographed home on more than 150 premier listing sites, including MLS, realtor.com, Authentic platforms, and more
A full-scale multimedia marketing campaign using old and new techniques to maximize your exposure while targeting an in-built clientele of interested, qualified buyers
Weighing offers based on careful analysis of the market and consideration of your needs and goals
Formulating strategic, creative counteroffers that bring you and the buyer together on the deal
Secure title and escrow with trusted third-party vendors
Comprehensive closing-day services
And more!
Sell My House Fast Windermere!
The Best Thornhill Property Management Company
Thornhill promises landlords and buy-and-hold homeowners the chance for steady passive income and long-term growth.
However, if you want to turn promise into profit, you have to treat your investment like a job.
Don't have time?
Don't worry!
At Authentic Real Estate Team, helping you turn promise into profit is our job.
As Windermere's number-one investment realtor, Authentic offers comprehensive property management solutions for all your real estate investment needs.
From leasing and marketing for your long-term rental, to home watch services for your seasonal vacation home, count on Authentic Property Management to help you make the most of your investment in Thornhill!
Meet The Best Orlando Property Management Services!
Support for Investing in Luxury Homes for Sale in Thornhill
Want to finance your Thornhill real estate investment?
We can help you find a mortgage that works for your needs and goals.
Windermere is Orlando's most exclusive neighborhood, and Thornhill is one of its most exclusive communities.
But that doesn't mean investors on a budget are excluded from this amazing opportunity.
Because with Authentic Real Estate Team, the Windermere investment real estate market is your oyster.
At Authentic, we believe your investment success is our success.
Therefore, we want to help you get off on the right foot with your investment.
From our in-house lenders to our trusted network of private lenders and banks, we offer several paths to funding your investment, so you can get the best loan for your needs.
The Best Of Orlando Property Investment
Buy Your Second Home In Thornhill
Looking for a second home in a first-rate community?
Thornhill is your home away from home in Central Florida!
With upscale single-family houses in an ideal Windermere location, Thornhill offers all the comforts of home and all the fun of the happiest place on earth.
Enjoy creature comforts like fully equipped kitchens, open-plan layouts, and energy-efficient design and technology, as well as access to day-to-day necessities like grocery stores, banks, hospitals, and gas stations.
Meanwhile, you'll also enjoy fun-filled outdoor activities like boating, fishing, golf, and a lush onsite park complete with walking trails, for residential living with a vacation twist.
And best of all, with a subtropical climate and snow-free winters, Thornhill lets you enjoy the great outdoors all season long!
The Best Of Second Home In Orlando For Sale
See The Best Of Windermere Real Estate For Sale!
Want to see luxury homes for sale in Windermere locations other than Thornhill?
We want to introduce you to the best of the best.
Because some area realtors may simply sell whatever's on the market.
But Authentic Orlando isn't just some area realtor.
Our team is specialized in finding the best of the Windermere real estate market.
We handpick every home we sell for superior quality, style, and value.
In short, if we wouldn't be proud to call it home, we don't sell it.
So what are you waiting for.
Find a home to be proud of in our full inventory of Windermere real estate today!
See All Home Types For Sale In Windermere FL!
Want to search more efficiently?
Authentic Orlando has you covered.
Because window shopping might be fun, but buying your home might also be urgent business.
Whether you're vacating your home to make way for your buyers, or relocating for work, if time is of the essence, count on Authentic Orladno to help you save it.
Our itemized inventory, organized by home and amenity type, makes your search fun and efficient.
Cut down on time and effort by cutting out the fat and getting to the meat of the matter: finding your dream home.
To get started, scroll down until you see your preferred property type.
Then, click on the link to see the latest Windermere listings that meet your needs!

Windermere Vacation Homes For Sale
New Homes For Sale In Windermere
Houses For Sale In Windermere Florida With Pool
Condos For Sale In Windermere Florida With Pool
Townhomes For Sale In Windermere Florida With Pool
55 Plus Communities In Windermere FL
Luxury Homes For Sale In Windermere
Windermere Lakefront Homes For Sale
Windermere Villas For Sale
Homes For Sale In Windermere With Guest House
Windermere Golf Course Real Estate
Gated Communities In Windermere FL
Pet Friendly Apartments In Windermere
Homes For Sale In Windermere FL With Boat Dock
Furnished Homes For Sale Windermere FL
Conservation View Homes For Sale In Windermere FL
Communities With Fitness Center In Windermere FL
Communities With Tennis Court In Windermere Florida
Open Houses In Windermere FL
Communities With Pool In Windermere FL
Homes In Windermere FL With 1 Acre
Two Story Homes For Sale In Windermere FL
3 Car Garage Homes For Sale In Windermere FL
Check Out The Best Study Of The Windermere Real Estate Market


Looking for more information on the Windermere real estate market?
Look no further than the Windermere real estate experts at Authentic Orlando!
Investing in real estate involves a certain amount of faith.
But faith needn't be blind.
By studying the Windermere real estate market, you can make a more informed, more successful investment.
That's why, at Authentic, we provide you with the latest data and statistics from the Windermere housing market.
Because when you succeed in your investment, we grow our reputation as Central Florida's best investment realtor.
From average closing prices to average rental rates, to days on market, days to sell and rent, demographic data, and more, our comprehensive market overview compiles all the insider stats you need in one easy-to-navigate study.
Check out our monthly market update today!
See All Windermere Real Estate Market Statistics
Make The Right Choice: Thornhill Homes For Sale For The Best Deals!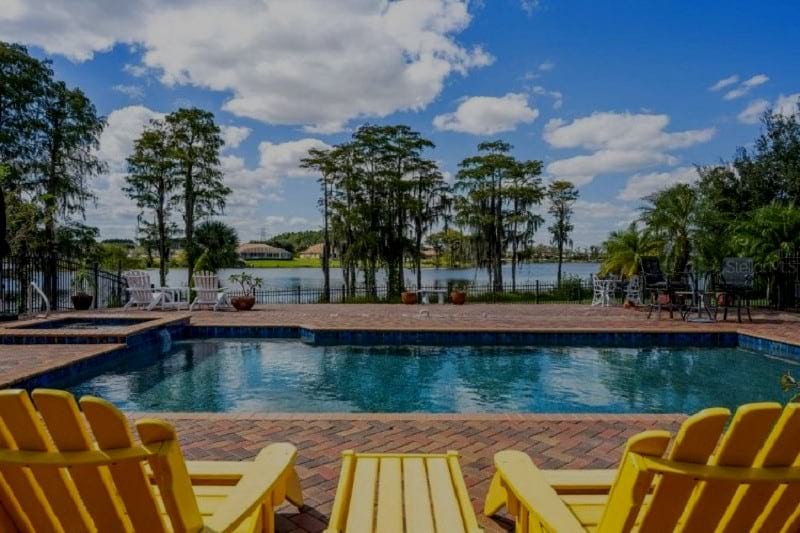 So to review, if you're looking for a luxury single-family home as unique as your family, for sale in a great community, in a prime location, look no further than Thornhill in Windermere.
And for great deals, look no further than Authentic Orlando FL.