Homes for sale in
Waterstone

5 to 5 Bed

4 to 4 Bath

5,229 - 5,229 SqFt
Available
homes
1,291 properties found
Page 1 of 108
Are you in the market for a luxury community home in a luxury location? It doesn't get much more luxurious than Waterstone, in Windermere, FL! With Authentic Real Estate Team's selection of homes for sale in Waterstone, you can live in Orlando's most prestigious neighborhood, Windermere, FL, where beautiful homes meet a beautiful location. But you don't have to settle for the usual old Windermere beauty.

Because at Waterstone, they're taking it up a notch, with sumptuous Tuscan-inspired homes, and gorgeous grounds complete with nature trails, gardens, sparkling lakes, and a wetland preserve.

Outside the community you'll find even more to love, with a prime location that puts you just minutes from great golf courses, boating and fishing on the Butler Chain of Lakes, and major points of interest like Downtown Orlando and Disney World.

Want to make Waterstone home for a great deal? So…
Where Is Waterstone in Windermere FL?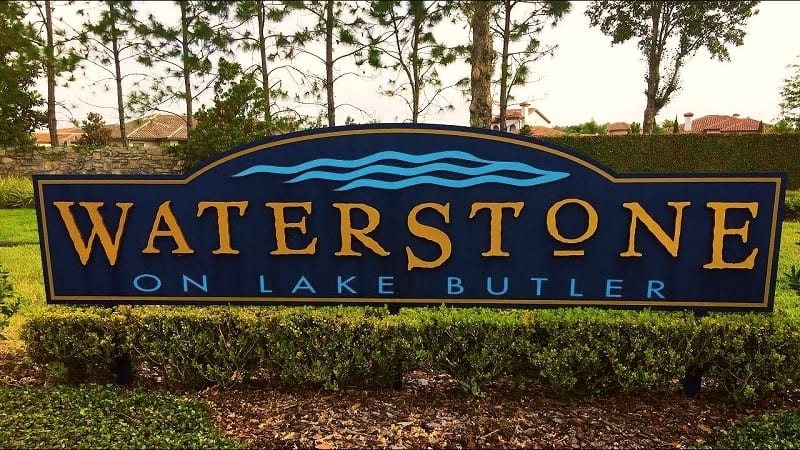 Waterstone is located in the upscale neighborhood of Windermere, just outside Orlando in Central Florida.
Nestled off Winter Garden Vineland Road in the southwest corner of Windermere, Waterstone boasts convenience to all your wants and needs.
Near the community you'll find excellent shops and restaurants, theme parks and attractions, grocery stores, hospitals and clinics, gas stations, movie theaters, museums and galleries, and A-rated Orange County Public Schools.
Why Buy A Home For Sale In Waterstone Windermere FL?
Are you looking for luxury community living that doesn't break the bank?
Or perhaps you are in the market for a long-term investment rental or second home?
Either way, Waterstone has the homes, amenities, location, and low prices you need to succeed.
Scroll below to learn more about this premier Windermere community, and to find out Why you should choose Waterstone as your next home or real estate investment destination.
1. Waterstone Offers an Effortless All-inclusive Lifestyle
A gated community offers the ultimate in convenient living.
And Waterstone is the ultimate convenient community in Windermere.
With our selection of homes for sale in Waterstone, Windermere, FL, you can enjoy an effortless, all-inclusive lifestyle.
Say so long to costly, time-consuming home maintenance with on-site specialists to care for your property.
Need to get some work done?
A community business center with high-speed internet gives you a fully equipped, fully modern office just steps from home.
Other conveniences include exterior upkeep for townhome and condo owners, a community fitness center, trash and recycling services, and more!
2. Waterstone Lets You Maximize Your Safety and Security
From protecting your family to protecting your assets, safety and security are a must for any homebuyer.
And at Waterstone, you can maximize your safety and security, for the peace of mind and protection you deserve.
With Authentic's selection of Waterstone homes, you'll enjoy the assurance that everyone who is at the community is supposed to be there, thanks to a 24-hour gated, guarded entry.
And with a community-wide monitoring system in place, anyone who is not supposed to be there won't be there for long.
Moreover, with maintenance personnel on site and a network of repair specialists on call, you can protect your assets by keeping small problems from becoming big disasters.
Other safety features at Waterstone include private garages on single-family homes, a low local crime rate, and a tightknit sense of community.
3. Waterstone is a Viable Investment Option
Looking for a viable investment option?
Look no further than Waterstone!
With our inventory of Waterstone real estate in Windermere, FL, you can capitalize on Orlando's unprecedented growth with a long-term rental or second home in one of its most desirable locations.
And with the added exclusivity and safety of a gated entry, and the unbeatable luxury and convenience of on-site amenities, Waterstone lets you maximize your returns.
But whether you want to rake in reliable monthly income with a long-term rental or build equity with a fast-appreciating second home, count Authentic Real Estate Team for the selection, deals, and services you need to succeed at Waterstone.
What Types of Homes Will You Find in Waterstone?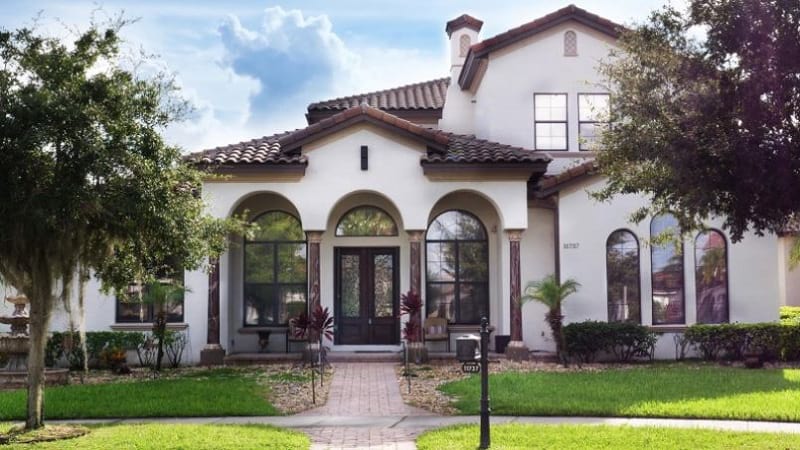 Are you in search of a single-family home for your family or investment portfolio?
Look no further than Authentic Real Estate Team's inventory of single-family homes for sale in Waterstone, Windermere, FL.
Learn about the various sizes, styles, and amenities on offer below!
Single-Family Homes for Sale in Waterstone Windermere FL
The single-family homes for sale in Waterstone, Windermere, FL range from 2,700 to more than 9,600 square feet, with between 4 and 7 bedrooms.
Typical features include tile roofs, brick driveways, and private screened-in pools.
Count on the Waterstone real estate experts at Authentic Team to help you find the best home for your needs!
Single Family Homes For Sale In Orlando FL
Waterstone Windermere FL HOA
Waterstone HOA fees total around $2,880 a year.
Your dues cover a wide range of luxury community amenities, including a 24-hour gated, guarded entrance, community park, nature trails, and more.
For information about rules and regulations of the Waterstone HOA, contact Authentic Real Estate Team today!
Authentic Orlando: Your Definitive Realtor For The Best Deals In Waterstone
Want to save on your Waterstone home?
Then you want our team.
At Authentic Orlando, we partner with Orlando's number one realtor, Authentic Real Estate Team, to help you get a dream deal on your dream home.
So while Waterstone, with its prestigious Windermere location and gated exclusivity, is certainly on the upper end of the Central Florida real estate price spectrum, with an Authentic realtor, you can get the deal you deserve.
Call and talk with one of our friendly, knowledgeable, experienced realtors today and see why Authentic Group is Orlando's number-one real estate firm.
The Best Orlando Real Estate Agent
List Your Home In Waterstone (Or Another Windermere Location)
Moving out of Waterstone?
Authentic Real Estate Team can make the difference between just moving out and moving up.
How?
By helping you make a great profit on your Waterstone home.
As your one-stop real estate shop in Windermere, Authentic offers comprehensive seller's services designed to help you spend less time on the market and earn more money.
Because in truth, anyone can sell a home, but it takes authentic to nail the sale.
Count on an Authentic seller's agent for all your home-selling needs in Waterstone, including but not limited to:
Market smart repairs, renovations, pricing, and staging
professional photography and videography that highlights your homes best assets
Listing your professionally Photographed and videoed home on MLS, realtor.com, authentic sites, and more than 150 other top listing services
Time-tested marketing techniques like lawn signage, live presentations, open houses, and private showings
State of the art approaches like social media marketing, email campaigns, and virtual showings
Separating the great offers from the merely good offers
Negotiating with buyers and making strategic counter offers
Title and escrow that puts your forms and funds interested third-party hands
Comprehensive closing date services
And more!
Sell My House Fast Windermere!
The Best Waterstone Property Management Company
Need property management for your Waterstone investment home?
Count on Authentic Real Estate Team!
As a full-service investment realtor, authentic offers a full range of after sales services to help your investment thrive.
Because for all Waterstone's viability, managing a real estate investment as a full-time job.
So leave it to the pros!
With Authentic Property Management, you can augment your returns with leasing and marketing for your long-term rental, and maximize your peace of mind with home watch for your second home.
And best of all, you can save time, effort, stress, and money y keeping your real estate and after-sale services under the same roof!
Meet The Best Orlando Property Management Services!
Support for Investing In Homes For Sale In Waterstone Windermere FL
Need financial backing for your investment in Waterstone?
We can help!
Because even investment entrepreneurs need a little assistance from time to time.
Especially in the high stakes world of real estate investing.
Therefore, we strive to help investors find the best mortgages for their needs and goals by offering several paths toward financing.
From in-house financing provided by Authentic Group, to a large network of banks and private lenders, with us, you can borrow your way!
The Best Of Orlando Property Investment
Buy Your Second Home In Waterstone
Living in Windermere, FL is great, and living in premier Windermere community, Waterstone, is even better.
But you don't have to live at Waterstone full-time to get the full benefits.
Because by making Waterstone your seasonal home away from home, you can enjoy everything this amazing community has to offer during Central Florida's most beautiful time of year.
From golf to fishing, to incredible outdoor shopping and dining complexes, and premier parks and attractions, Windermere's many local outdoor amenities are best enjoyed at room temperature.
And with highs often landing in the low 70s, room temperature is an apt description of Central Florida's winter weather.
Moreover, enjoying these activities during the winter months lets you beat the tourist crowds that descend on the area by the millions during the summer high season.
Want to increase your peace of mind while you're gone for the summer?
With a gated, guarded entry and HOA, Waterstone keeps your assets safe and secure till you get back.
Check out our great selection of second homes for sale in Waterstone today!
The Best Of Second Home In Orlando For Sale
See The Best Of Windermere Real Estate For Sale!
Looking for Windermere homes for sale outside of Waterstone?
Look no further than Authentic Orlando!
As your real estate specialists in Windermere, we're constantly searching the Windermere real estate market to find the best new listings for our inventory.
Our team hand pics every home we sell based on a strict rubric that screens out all but the highest quality homes.
Discover the best the Windermere real estate market has to offer at our Full portfolio of homes today!
See All Home Types For Sale In Windermere FL!
Don't have time to browse?
As Windermere's number-one real estate service, Authentic Real Estate Team knows that you can't always take your time when shopping for a new home.
From moveout deadlines to start dates for new jobs, finding a home can be highly time sensitive.
Thus, we're always finding new ways to help buyers save time, including by making our search features more fast and efficient.
Once such a fast and efficient search feature is our itemized inventory of home types.
Because whether it's a pet friendly condo or a townhome with lake views, your home type Should be a unique reflection of your needs.
Want to find a home that reflects your needs?
Scroll down to see unique home and amenity combinations, find the one that matches your homebuying profile, and access the link to see active listings in Windermere!

Windermere Vacation Homes For Sale
New Homes For Sale In Windermere
Houses For Sale In Windermere Florida With Pool
Condos For Sale In Windermere Florida With Pool
Townhomes For Sale In Windermere Florida With Pool
55 Plus Communities In Windermere FL
Luxury Homes For Sale In Windermere
Windermere Lakefront Homes For Sale
Windermere Villas For Sale
Homes For Sale In Windermere With Guest House
Windermere Golf Course Real Estate
Gated Communities In Windermere FL
Pet Friendly Apartments In Windermere
Homes For Sale In Windermere FL With Boat Dock
Furnished Homes For Sale Windermere FL
Conservation View Homes For Sale In Windermere FL
Communities With Fitness Center In Windermere FL
Communities With Tennis Court In Windermere Florida
Open Houses In Windermere FL
Communities With Pool In Windermere FL
Homes In Windermere FL With 1 Acre
Two Story Homes For Sale In Windermere FL
3 Car Garage Homes For Sale In Windermere FL
Check Out The Best Study Of The Windermere Real Estate Market
Like any type of investment, investing in real estate takes a leap of faith.
But that doesn't mean you have to leave your investment success up to chance.
Because at the end of the day, real estate is a numbers game.
And investing with success mean's playing the numbers.
But where do you go to find all the latest data and statistics from the Windermere real estate market?
You've already found them!
At Authentic Orlando, we compile all the latest market data out of Windermere in a comprehensive market overview.
And we update it each month to reflect the latest state of the market.
Want to see how the Windermere real estate market is performing this month?
Head to our Windermere real estate market overview now!
See All Windermere Real Estate Market Statistics
Make A Great Choice: Waterstone Windermere FL Homes For Sale For The Best Deals!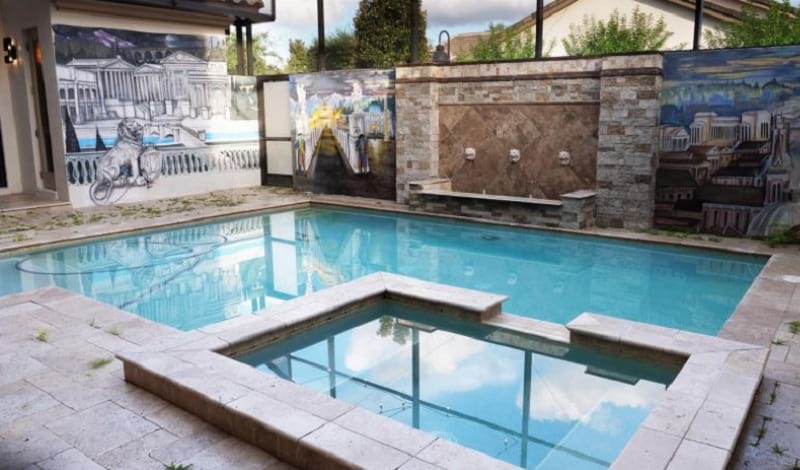 So to review, if you're looking for all-inclusive community living in a great location, look no further than our inventory of homes for sale in Waterstone, Windermere, FL.