Homes for sale in
Weatherstone Windermere Homes for Sale

to Bed

to Bath
Available
homes
1,375 properties found
Page 1 of 115
Are you dreaming of living in the upscale Orlando neighborhood of Windermere? Want to maximize your luxury with an exclusive gated entry, large home sites, and 5-star amenities? Then Weatherstone is the place for you!

With Authentic Real Estate Team's handpicked inventory of homes for sale in Weatherstone, you can enjoy everything Windermere, FL has to offer, such as endless outdoor on renowned golf courses and the Butler Chain of Lakes, great shopping and dining, and convenience to day-to-day needs like grocery stores, doctor's offices, and schools.

Meanwhile, you can level up your luxury with high-quality houses and townhomes by top builders, a gated, guarded entry, and a wealth of on-site amenities. Want to invest in Central Florida's red-hot real estate market?

As one of the most desirable communities in Orlando's most desirable neighborhood, Weatherstone is ideal for landlords and home flippers alike.
Where Is Weatherstone in Windermere FL?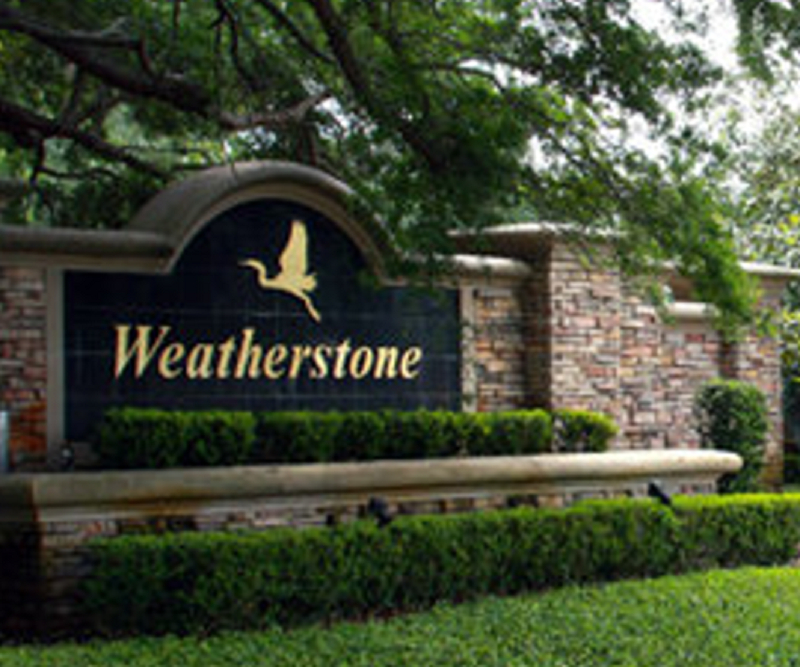 Weatherstone is located in the highly sought-after neighborhood of Windermere, just outside Orlando in Central Florida.
Nestled on the shores of picturesque Lake Olivia, just minutes from Downtown Windermere, Weatherstone boasts a central location with convenience to premier points of interest via major access points like the Florida Turnpike, I-4, the 408 and the 429.
With Authentic Orlando Team's selection of homes for sale in Weatherstone, Windermere, FL, you can enjoy quick and easy access to nearby amenities like the Butler Chain of Lakes, Downtown Windermere, and Windermere Preparatory School, as well as popular points of interest throughout the region such as Downtown Orlando, the Orlando International Airport, and the Walt Disney World Resort.
Why Buy A Home For Sale in Weatherstone Windermere FL?
Whether you're looking for a place to raise your family, retire, or invest, Weatherstone promises returns in both quality of life and revenue.
Read on to learn why you should buy a home in Weatherstone!
1. Weatherstone is a Fantastic Place to Raise a Family
Planning on moving your spouse and kids to Central Florida?
Weatherstone is a fantastic place to raise a family!
Windermere is a family-friendly location, with a small-town feel, low crime rate, and great schools.
And with the added safety and privacy of a 24-hour manned gatehouse, open living spaces that promote togetherness, and oversized lots where kids can be kids, Weatherstone lets you maximize your family's quality of life.
2. Weatherstone is a Wonderful Place to Retire
Retirement is your chance to live in absolute comfort and luxury.
And with year-round warm weather, and high-end homes with the finest materials and finishes, Weatherstone lets you do just that.
Other amazing retirement amenities near Weatherstone include excellent shops and restaurants in Downtown Windermere and Winter Garden Village, renowned golf courses, world-class fishing, boating, and skiing on the Butler Chain of Lakes, lush public parks, museums, art galleries, and more!
3. Weatherstone is a Lucrative Place to Invest
Want to invest in Orlando's lucrative investment real estate market?
Weatherstone is primed for amazing returns!
With more than 1,000 people moving the Greater Orlando area every week, demand is growing for homes in the highly prestigious neighborhood of Windermere.
And with growing demand comes growing home values and rental rates.
But to maximize the ROI and security of your Windermere investment property, it's hard to beat the allure and security of a gated community.
Thus, whether you want to buy a home to renovate and flip, or rent out your home to tenants, Weatherstone promises high resale value and steady passive income for years to come!
What Types of Homes Will You Find in Weatherstone?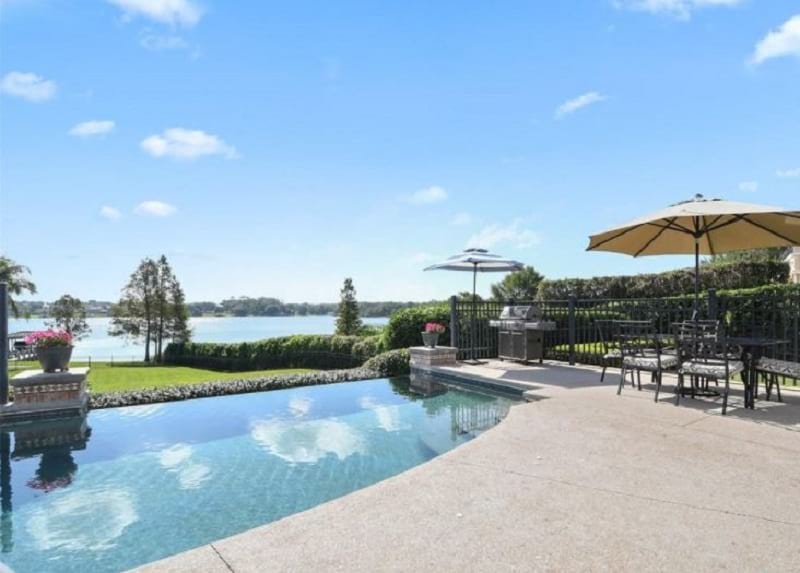 In search of a luxury single-family home in a luxury location?
Search no more, because Weatherstone in prestigious Windermere, FL is one of the premier places to find luxury single-family homes for sale in Central Florida!
Single-Family Homes for Sale in Weatherstone in Windermere, FL
Most of the single-family homes for sale in Weatherstone, Windermere, FL were constructed between 1999 and 2007.
Thus they offer contemporary design and technology – such as open-plan layouts and energy-efficient appliances – without the high cost of brand-new construction.
Built by various world-class home builders, the homes in Weatherstone come in a variety of styles and sizes.
Choose from between 3,500 and 7,200 square feet of living space and 4 to 6 bedrooms, with standard luxury features such as private pools, 3-car garages, and roundabout driveways.
Single Family Homes For Sale In Orlando FL
Weatherstone Windermere HOA
Weatherstone is an exclusive community offering its residents a high quality of life and all-inclusive lifestyle.
To help maintain these standards, HOA fees of around $1,800 are imposed annually.
Your Weatherstone HOA dues cover a variety of amenities, such as a gated entry, trash services, and maintenance of the grounds, including the waterfront.
Authentic Real Estate Team: Your Definitive Realtor For The Best Deals In
Looking for the definitive source of deals on homes for sale in Weatherstone, Windermere, FL?
Look no further than the definitive Weatherstone home dealer – Authentic Real Estate Team.
We can take you through your whole homebuying journey with a high level of trust and amazing results.
The Best Orlando Real Estate Agent
List Your Home for Sale in Weatherstone (Or Another Windermere FL Location)
Need to list your Weatherstone, Windermere FL home for sale?
Don't list it and leave it.
With Authentic Real Estate Team's synergistic, proactive approach to home selling, we can cover every step of your sale while maximizing your exposure and, ultimately, your profits.
Count on Authentic for all your home-selling needs in Weatherstone!
Sell My House Fast Windermere!
The Best Weatherstone Property Management Company
Want to use your Weatherstone property as a long-term rental or buy-and-hold second home?
Count on Authentic Property Management to help you maximize the care and results of your investment with marketing, leasing, home watch, maintenance and repair referrals, and more!
Meet The Best Orlando Property Management Services!
Support To Invest In Homes For Sale In Weatherstone Windermere FL
Need a mortgage loan to fund your investment in Weatherstone?
Whether you want to borrow from our trusted network of banks and private lenders, or keep it in-house with Authentic's own financing department, Authentic Real Estate Team can help you find the financial support you need to invest in Weatherstone!
The Best Of Orlando Property Investment
Buy Your Second Home In Weatherstone
With some of the best golf and fishing in Central Florida, plus average annual temperatures of 72 degrees in which to enjoy it, Windermere is ideally suited to seasonal living.
And with a lush natural setting, and a gated entry to protect your home while you're gone, Weatherstone lets you maximize the quality of your seasonal lifestyle.
So what are you waiting for; check out our handpicked selection of seasonal homes for sale in Weatherstone, Windermere, FL today!
The Best Of Second Home In Orlando For Sale
See The Best Of Windermere Real Estate For Sale!
Want to search Windermere real estate outside Weatherstone's gates?
Browse our complete collection of Windermere dream homes now!
See All Home Types For Sale In Windermere FL!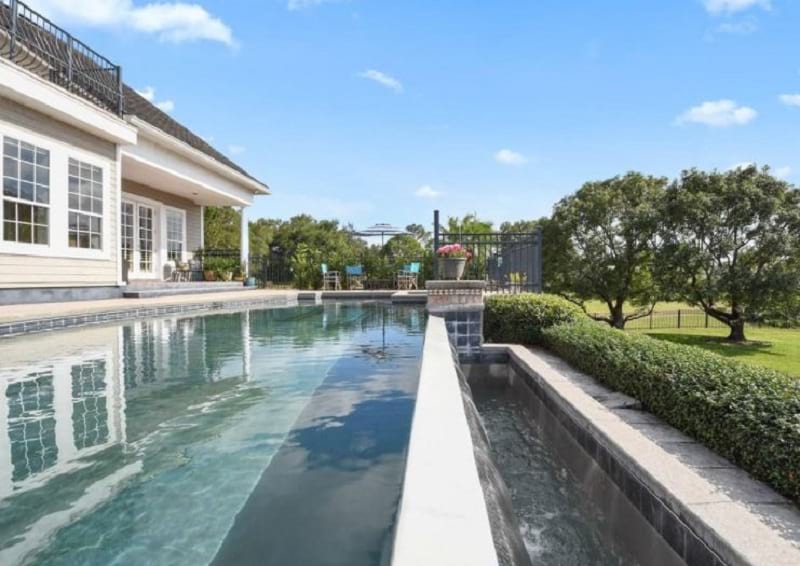 No time for window shopping?
Our itemized inventory of home types available in Windermere can help you save time and effort on your search.
Scroll below to see unique home and amenity combinations, find your preferred property type, and follow the link to see available listings!

Windermere Vacation Homes For Sale
New Homes For Sale In Windermere
Houses For Sale In Windermere Florida With Pool
Condos For Sale In Windermere Florida With Pool
55 Plus Communities In Windermere FL
Townhomes For Sale In Windermere Florida With Pool
Luxury Homes For Sale In Windermere
Windermere Lakefront Homes For Sale
Windermere Villas For Sale
Homes For Sale In Windermere With Guest House
Windermere Golf Course Real Estate
Gated Communities In Windermere FL
Pet Friendly Apartments In Windermere
Homes For Sale In Windermere FL With Boat Dock
Furnished Homes For Sale Windermere FL
Conservation View Homes For Sale In Windermere FL
Communities With Fitness Center In Windermere FL
Communities With Tennis Court In Windermere Florida
Open Houses In Windermere FL
Communities With Pool In Windermere FL
Homes In Windermere FL With 1 Acre
Two Story Homes For Sale In Windermere FL
3 Car Garage Homes For Sale In Windermere FL
Check Out The Best Study Of The Orlando Real Estate Market
Investing in real estate isn't a gamble.
Rather, it's a numbers game!
Use our comprehensive study of the Windermere real estate market data to make a more informed, more successful investment in Weatherstone!
See All Windermere Real Estate Market Statistics
Make A Great Choice: Weatherstone Windermere FL Homes For Sale For The Best Deals!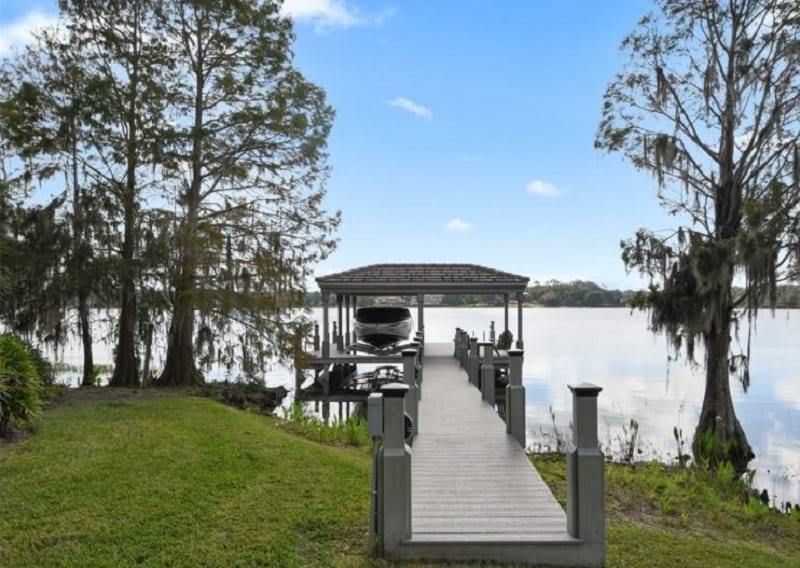 In conclusion, if you want to maximize the luxury of your lifestyle in one of the most sought-after communities in Central Florida's most sought-after suburb, Authentic Real Estate Team's selection of homes for sale in Weatherstone, Windermere, FL could be just what you're looking for.