27 properties found
Page 1 of 3
There's no question why Orlando is one of the best American cities that attracts millions of visitors each year. For its unique landscape, unbeatable weather, famous attractions and theme parks, it is truly a special city. It's no wonder, then that new homes Winter Park Fl are in high demand.
The bustle and business of the Orlando metropolitan area may not be for everyone. New homebuyers, like yourself generally look for a peaceful community with a homey atmosphere, kid-friendly activities, a great safety rating, and high quality schools.
If you're thinking that it may be impossible to find a community that offers all of these benefits, you're wrong. New homes for sale in Winter Park Fl check off all of these criteria and more.
There's a lot to love about this community. It offers something for every member of your family and we're sure that it's the place you've been looking for.
If you're ready to put your new home search to an end, then call your Authentic Real Estate Team. New homes for sale in Winter Park Fl are waiting for you!
Why Buy a Newly Constructed Home in Winter Park?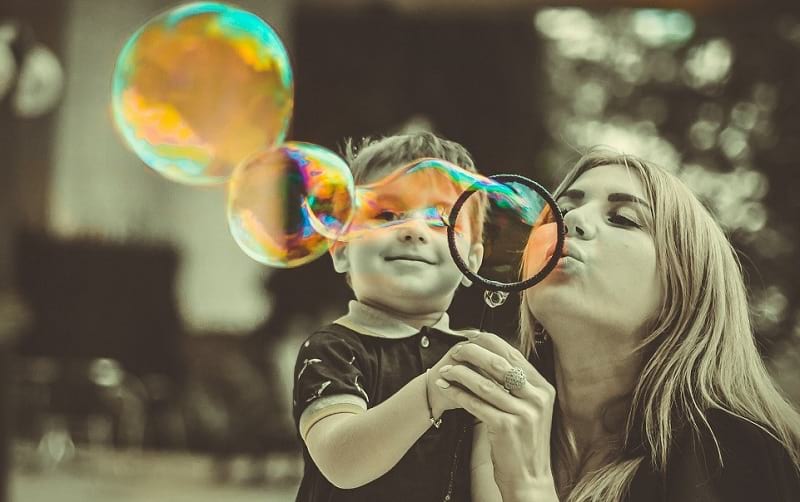 It's no question that new homes offer multiple advantages over older homes. You, as a savvy home buyer, want to get the most out of your property. Have your property and financial investment work to your benefit by buying a brand new construction in Winter Park. Not only are these homes absolutely breathtaking in their size and modernity, they also offer the luxury your family deserves.
Read on to find out exactly how and why new homes for sale in Winter Park FL should be on your radar.
A New Home Warranty for No Stress or Hassle
The first and most important reason that you should really consider a new home is a new home warranty. New homes for sale in Winter Park Fl come with a one year bumper to bumper warranty. This means that anything that happens to your new home or property the first year after purchase is covered by the builder.
Additionally, all plumbing and electrical appliances are insured for the first two years after purchase. What's more is that the structural integrity of new homes in Winter Park Fl is covered for the first ten years under structural warranty.
When you put all of these warranties together, it assures that you, as a new home owner, incur very few risks.
Higher Appreciation Means Higher Profit
Another compelling reason to decide for a completely new home is that they appreciate in value more than older homes. This is because new homes equate to new communities. New communities bring in more business, work, and investment opportunities.
Essentially, as the community appreciates in value, so does your new home. Usually, new communities are built around new homes and neighbourhoods. Your home will therefore see a sharp property value increase especially during the first few years. You're guaranteed, then, to reap the rewards of your initial investment. Truly, you stand to make a handsome profit should you ever choose to sell your new home in Winter Park Fl.
New Build, New You
When you buy an older, used home, we guarantee that you'll have to make some compromises in terms of quality and style. While there are fantastic older homes on the market, if you're looking to customise your home, a new house is the way to go.
Many builders in Winter Park Fl offer floor plan customization. This means that you and your family can add their own personal touches to your new home. Want a specific design or material for your flooring? Then you'll need to buy a new home. Looking for wood finishes or a custom paint color? Yep, you guessed it. A new home in Winter Park Fl is the way to go.
So, if you're looking for a home that screams YOU, then consider a new home and work with the builder to add personal touches.
Peace of Mind for Peaceful Living
The simplest but potentially most underrated reason for a buying a new home is quite obvious. That is peace of mind.
Buying a new home, taking out a home loan, and sacrificing part of your savings for a down payment can be stressful. Make sure that all of these investments of your time, energy and effort are worth it. With a new property or home in Winter Park Fl, risks that arise from home ownership are greatly reduced.
Additionally, with a new home, you can rest assured and put your worries about safety at bay. Most new homes in the Orlando area come with the best safety and security features already built-in. The door lock, window and smoke detector technology that comes with new homes for sale in Winter Park Fl is simply unrivalled.
New Homes for a Greener, Cleaner Lifestyle
Our clients often shy away from buying a new home because they "cost more." This is usually not the case. A new home may cost more upfront, but in the long run, they may be quite a bit cheaper than their older counterparts.
For example, new homes require a lot less maintenance, which means that you won't have to blow your budget on repairs from wear and tear. They're better insulated too and have more efficient appliances. Therefore, this almost guarantees that your electricity and energy bills will be very low. Save the money that you would normally blow on expensive bills and repurpose it for something you actually want!
Additionally, on average, new homes are greener and cleaner for the environment. Their thermal performance is always higher than older home models. So kill two birds with one stone—do your part for the environment and save money at the same time.
Authentic Real Estate Team Winter Park Real Estate Agents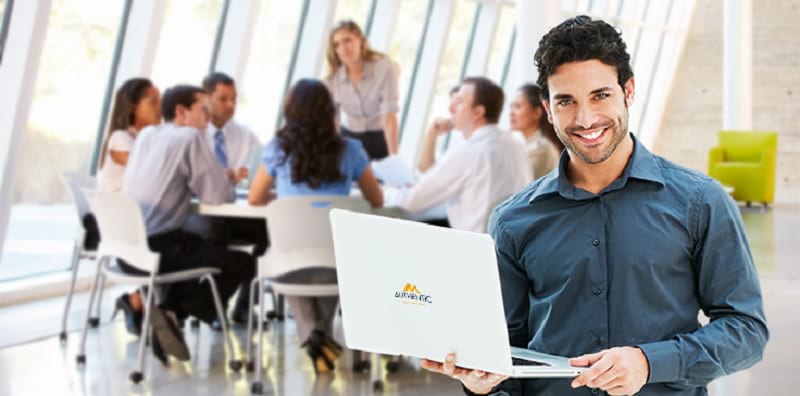 Your Authentic Real Estate Team is here to support you in every facet of the home buying process. Purchasing a new home for sale in Winter Park Fl can be a multi-step process that requires organisation and research. But don't worry – you don't have to go at it alone!
While there are dozens of real estate agencies to choose from in the Orlando area, one stands heads above the rest. Our team has the expertise and experience, specifically in the Winter Park region, to help you find your dream property and close the deal.
We are the premiere real estate agent in the greater Orlando area that specializes in the new home buying process. We've gotten the process down to a science—or rather an art. First, we meet with you to find out what you're looking for in a home along with other essential details. Then we'll search our database and partner with our extensive network of builders, sellers and planners to find a match for your criteria.
From there, we'll be with you every step of the way from open house visits, to consultations, to the financing process. You'll be getting the keys to your new home in Winter Park Fl sooner than you can imagine.
Talk With a Real Estate Agent in Winter Park Today
Check Out Other Amazing Properties in Winter Park Fl
Maybe a new home isn't on your agenda. We get it. Buying new also comes with its caveats.
But for that, there are many other types of homes for in Winter Park Fl to consider.
Read on to find out how vacation homes, waterfront homes, apartments and condos are well within reach.
Vacation Homes in Winter Park Fl
Owning rather than renting a vacation home can bring great opportunity for fun, relaxation and retreat. Undoubtedly, the most considerable benefit to owning a vacation home in Winter Park Fl is that you can holiday just minutes from downtown Orlando. Many snowbirds have already caught on as Winter Park Fl has been a vacation home haven for Northeasterners and Canadians for decades.
Although Winter Park Fl is not a short-term rental friendly community, you're still sure to reap the reward of owning and keeping your vacation home for your private use. Think about escaping the harsh winters experienced almost everywhere else in the country. Think of all of the ice scraping, snow shovelling, freezing nights and hazardous blizzards. When you buy a vacation home in sunny, subtropical Winter Park Fl, those awful winter inconveniences become a thing of the past. Simply pop down to your vacation home and Orlando will open its warm arms to you. Spend New Years Eve on the beach or lakeside, not bundled up desperate for the sun.
The Authentic Real Estate Team is here to make your escape plan a reality. Call us today and with our extensive market knowledge, we'll help you find the perfect vacation home in Winter Park Fl.
See All Vacation Homes For Sale in Winter Park
Winter Park Waterfront Homes for Sale
It's not surprise that Winter Park offers a great deal of luxurious living. But that's not to say that luxury and nature can't marry. Often, high-end homes border the Winter Park Chain of Lakes, making them waterfront properties.
These waterfront properties are the perfect thing for water and Watersport enthusiasts. Not to mention, boat owners also love having their own private dock right in their backyard.
Though waterfront homes for sale are usually on the upper end of the price scale, that doesn't mean that you can't own one too. The Authentic Real Estate Team has the most extensive portfolio of properties on the market. There are three to five bedroom designers homes here that also provide gorgeous lake views and lakeside backyards. Our team can help you close and claim one of these stunning properties so you can float right on.
See All Waterfront Homes For Sale in Winter Park Fl
Condos for Sale in Winter Park Fl
If you're set on living in Winter Park Fl but yet ready to commit to a house or townhome, then a condo is the perfect alternative for you. Condominium complexes in the Winter Park community do not sacrifice or compromise on luxury, comfort, privacy or great design.
We definitely recommend a chic Winter Park condo for young, working professionals, couples and young families on a budget. They are the perfect real estate investment if you're looking for quality and creature comforts but don't want to hassle of garden or yard maintenance.
A Winter Park Fl offers all of the convenience, comfort and quality amenities of a home or townhome at a more attainable price. Your Authentic Real Estate Team will help you find the perfect condo for you, in the area and valuation you're aiming for.
See All Condos For Sale in Winter Park Fl
Townhomes for Sale in Winter Park Fl
There is no shortage of townhomes for sale in Winter Park Fl. This is because this all-star community is only 7 miles (yes, just a ten minute drive!) from downtown Orlando. Because of this metropolitan proximity, townhomes are in high demand from couples and young families. They offer numerous benefits including lower property taxes, great locations, and high-class living at a more reasonable price point.
In Winter Park Fl, you'll find both planned townhome track neighbourhoods and stand alone townhome units. Your dedicated Authentic Real Estate Team will help you find and close on a new townhome in Winter Park Fl that fits your budget, style, and desired locale.
See All Townhomes For Sale in Winter Park
Single Family Homes For Sale in Winter Park Fl
Single family homes in Winter Park Fl are aplenty. You get your pick of the lot if you're looking for a beautiful, luxurious home for you and your family. Truly, Winter Park is known for its sprawling estate style homes. Some even boast more than eight bedrooms and over 8,000 square feet of living space with breathtaking gardens and lake views.
Doesn't your family deserve the best of the best? Privacy, convenience but also decadence, comfort and style? If so, call your Authentic Real Estate Team member to claim the family home you've been waiting for in the perfect Winter Park community.
See All Single-Family Homes For Sale in Winter Park
Pool homes for sale in Winter Park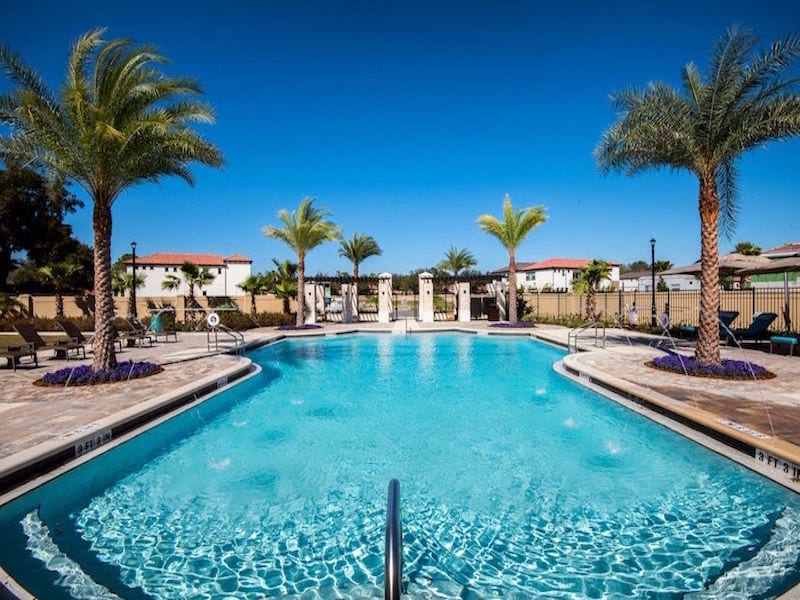 In Winter Park Fl, pools come almost as a standard with every home. And with the temperate average of the Orlando area ranging from 65 to 85 degrees, it's not hard to see why. Plus, when you add the luxurious community standard of living that makes Winter Park, well, Winter Park, a private pool is almost mandatory in every property.
Additionally, pools here are almost always heated which means that home owners get to enjoy them all year round. Even in the dead of winter, you'll be able to swim laps when you buy a pool home for sale in Winter Park. Another great pool home design feature is that almost each and every pool is enclosed by a linai. This is a mesh enclosure that is unique to Florida homes, but they are a great measure against mosquitoes and pests.
Essentially, your own private, enclosed outdoor pool and pool patio area can become an external living room. Talk about homeowners' delight. We know you don't want to miss out on a Winter Park pool house property. The Authentic Real Estate Team is here to help you close the deal so you can do your celebratory cannonballs.
See All Homes For Sale in Winter Park With Pool
Homes for sale with guest house in Winter Park Fl
In keeping with the style, luxury and elegance of Winter Park Fl, it's not surprising that many upscale homes here come with a detached guest house.
Yes, you read that right. Some villas and large family homes have a completely separate guest house complete with its own bedrooms, bathrooms, and fully-functioning kitchen. These homes for sale with guest house in Winter Park Fl are ideal if you play host to your in-laws, extended family and other guests.
If there aren't any homes for sale with pre-built guest houses that are to your liking, then you can consider also building your own. Many of the properties here are sizable and have ample room for a separate guest house. Design it exactly to your fancy and watch as the oohs and aahs spill out of your guests' mouths.
See All Homes With Guest House For Sale in Winter Park Fl
Villas For sale in Winter Park Fl
Grab and claim your right to luxury, comfort and beautiful, sunny Orlando living in one of the highest ranked communities in the state. A Villa in Winter Park Fl is always a good choice. And truly, there is no shortage of choice. Homes and villas range in price, design and style, but trust us, whatever you're looking for, you're sure to find it.
Every year, hundreds of new families, young and old, as well as fresh retirees looking for a comfortable retirement move to Winter Park Fl. They turn to villas for sale in this stunning community for their convenience, unrivalled location and proximity to the Orlando attractions.
If you're looking for a luxurious villas for sale in Winter Park Fl, then call our team and make a start towards the villa of your dreams.
See All Villas For Sale in Winter Park Fl
Winter Park luxury homes for sale
Winter Park is known as the playground for the Orlando rich and famous. Not suprisingly, then, there is a plethora of luxury homes, no, rather luxury estates for sale in Winter Park Fl.
Evidently, Winter Park completely redefines luxury and is one of Orlando's wealthiest suburbs. The sky is the limit with Winter Park luxury homes for sale. All styles, designs, and architecture can be found here ranging from contemporary modern eclectic to neoclassical almost gothic manors.
Whatever your taste, you're sure not to be disappointed by the luxury that one of these mansions truly offers. Not to mention, many of these luxury properties sit right up against the lakes in the Winter Park chain of lakes. This means that these luxury properties not only offer stunning lake views, they also often come with their own private dock as well.
See All Luxury Homes For Sale in Winter Park Fl
New Homes Winter Park Fl: Community Homes For Sale
A popular way to get the most out of your Winter Park Fl home is to settle in a sub-community. Winter Park Fl currently boasts a population of 27,000 happy residents but that number is on the rise. Additionally, this luxury community encompasses over 26 km² of beautiful, lush Florida hillsides, lakes and parks.
It's no wonder, then, that the community is divided into smaller single family home, townhome and apartment communities. Community living, especially in the Orlando gem-of-a-suburb, offers tons of benefits. For example, most of these family-friendly sub-communities are outfitted with a community pool, fitness centre, restaurants and shops.
Often, community living is more secure, fun, convenient and social. Your Authentic Real Estate Team can help you find the community and property that fits your lifestyle.
Winter Park Property Management
Authentic Real Estate Team is one of central Florida's most active and trusted property management and real estate teams. Our reputation has been earned. Due to the fact that we offer such an extensive range of services, property owners count on us to meet their unique needs.
Therefore, protect and secure your property with the help of our experts, brokers and real estate agents. Some of the numerous property management services that we offer include:
long-term rental management
second home property management
short-term rental or vacation rental property management
Contact us today to find out how we can help you make the most of your property investment.
Meet A Real Property Management Winter Park Premier Service!
Sell Your Home (Fast) in Winter Park with Us!
The Orlando suburbs are extremely appealing to families and retirees. They look for a great place to live that offers convenience, fantastic weather, highly-ranked schools and luxurious living. When they stumble upon Winter Park, they know they're home.
Therefore, if you're looking to sell you home in Winter Park Fl, you'll likely have an easy time finding buyers. However, the home selling process will still require organisation, time, diligence and planning. And you know who to call to help you with all of these tasks. The Authentic Real Estate Team can help you negotiate with buyers so that you walk away with more in your pocket. We'll help you set the right price for the valuation of your home and we'll also take all the heavy lifting out of marketing and open houses.
Trust us, your Winter Park Fl home is worth more than you think. Get every penny of profit from your property with the transparency and service of our team.
Sell Your Home Fast In Winter Park Now!
>See All Homes For Sale in Winter Park Fl!
One thing that truly makes Winter Park Fl stand out among other stellar Orlando communities is the diversity it offers. Homes, townhomes and apartments here are each unique in their own right. Furthermore, the sub-communities that make up Winter Park as a whole bring their own character and sparkle.
We want to make sure that you see all of the options available to you. That's why we've broken down Winter Park, piece by piece. You get to peak behind the curtain into our extensive portfolio of dozens of Winter Park homes as soon as they hit the market. This means that you won't ever miss a beat and you will see all, and we mean, all homes for sale in Winter Park Fl. Then, you are really in the drivers seat, pursuing only the properties that make you go "wow!"
See All Homes For Sale in Winter Park, Fl
New Homes Winter Park Fl: FAQ
The Authentic Real Estate Team is always looking for ways to make home-buying easier.
When it comes down to it, buyers usually have the same questions. And they're usually about location, location, location.
We've compiled a list of some of the best and most popular Winter Park Fl neighbourhoods and sub-communities. Read on to learn more about each one or simply email your Authentic Real Estate Team broker. We're always available and ready to answer any questions you may have.
Which are the Most Popular Winter Park Fl Neighborhoods and Communities?
Hawk's Crest
There are three words that describe Hawk's Crest and its collection of single family designer homes. Those are luxurious, posh and regal.
To illustrate, the large estate homes and villas here are simply impressive. Some boast up to seven bedrooms and five bathrooms, private pools and direct lake access.
In addition, Hawk's Crest, like all Winter Park communities are perfectly and centrally located. Orlando attractions such as Walt Disney World, Park Avenue, and International Drive are just ten minutes away.
With an opulent community clubhouse, walking and hiking trails and even a peer jutting out into the lake, what's not to love?
See All Homes For Sale in Hawk's Crest
Lawndale
One of the most historic sub-communities in Winter Garden is Lawndale. Originally, settled in 1926, Lawndale offers a myriad of different home styles that reflect development over the years.
Among many benefits, Lawndale offers the unique perk of more affordable housing without skimping on quality. Here, homes start in the low-200s but can get up in size to five or six bedrooms. Additionally, as some of the homes here are older, they offer character and price points that simply can't be found anywhere else.
See All Homes For Sale in Lawndale
Tuscany Terrace
Though Winter Park is marked by its luxury and high-class living, Tuscany Terrace offers affordability for a family on a budget.
Here, you'll find sturdy condos of one to three bedroom floorpans. Usually, these condos run for only $735 to $1,357 per month. However, you get a lot of bang for your buck in Tuscany Terrace.
This quaint sub-community features its own resort-style pool, clubhouse and a rotation of seasonal community events. The main appeal here is fun and affordability for the whole family.
Not to mention, Tuscany Terrace is just a hop skip and a jump down the street from grocery stores and shopping centers. These stores and amenities include a Whole Foods, Publix, Park Ave, Winter Park Golf Course, and three top medical facilities too.
See All Homes For Sale in Tuscany Terrace
Via Veneto
When you picture Via Veneto, picture privacy, class, and exclusivity. Of course, all of Winter Park offers lavish and luxurious living. However, Via Veneto takes this luxury and elevates it one step further.
Especially for those interested in building a completely custom, lakeside estate, we highly recommend Via Veneto. This community is exclusive, secluded and private tucked away in Winter Park on Lake Temple. If you want to live large in a community of successful people, then this is the place for you.
Lots here are sometimes up to three acres large and can include tennis or volleyball courts, pools, spacious yards, bbq areas, and more! Of course for this level of luxury, demand here is very high. But don't fret—the Authentic Real Estate Team can help you get your dream house and your dream lifestyle at Via Veneto.
See All Homes For Sale in Via Veneto
Which Winter Park Home Builders are Best?
Winter Park is currently a community in development and transition. As Orlando grows, so too the communities that surround it.
Specialised home builders and property development companies are carving up Winter Park and laying stake to their claims.
Among such developers is the esteemed builder, Tolaris Homes. With over 25 years of experience and home building activity in the greater Orlando area, Tolaris Homes is reimagining Winter Park. They pay special attention to design and craftsmanship. Every single Tolaris floorplan is stunning and rewarding for any family. In this way, Tolaris carries on the American Dream of luxury home ownership.
Looking a New Home for Sale in Winter Park Fl? Count on Your Authentic Real Estate Team!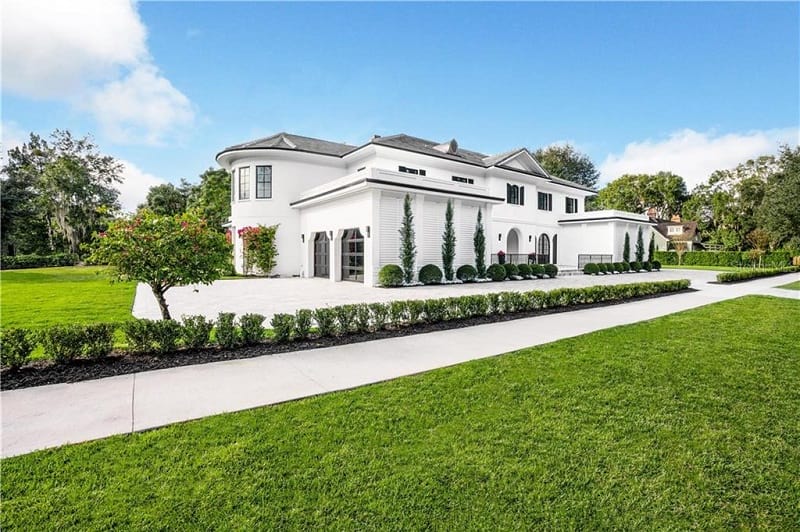 In summation, Winter Park Fl and other beautiful Orlando communities offer the perfect new homes for sale. Not only does Winter Park offer great new houses, it also offer numerous other benefits.
These include a great safety rating, high performing schools, luxurious living and a real community atmosphere.
Truly, there's no better spot in Orlando for you and your family to make a home.
And with the help of the Authentic Real Estate Team, you're sure to find the right one.
That's because our award-winning team brings its decade of experience to every sale and client. We work with integrity, efficiency and transparency to make your dream house a reality. Whether you're on the market for a new home or are selling your old one, count on us for the services you need.
Additionally, we are one of the few real estate agencies that partners with over one hundred vendors. Each one offers a unique service at the best quality and a fair price. With these vendors on your side, care, maintenance and even rental booking for your home is quick and easy. These vendors and services include pool cleaners, financial consultants, and home security companies.
So, with our extensive expertise, connectedness and reputation, your satisfaction is our guarantee.