Homes for sale in
Southchase Homes for Sale

3 to 4 Bed

2 to 4 Bath

1825 - 3438 SqFt
Available
homes
11 properties found
Page 1 of 1
Looking for master-planned living that doesn't break the bank in Central Florida? Look no further than Southchase! Southchase, FL promises an all-inclusive community lifestyle, with an array of amazing amenities on site, and a range of homes for sale to meet a range of needs.

From condos to townhomes to single-family homes, spread across 4 distinct gated neighborhoods, Southchase has something for everyone. But only Authentic Real Estate Team is expert in matching you with the best home for you.

As Orlando, Florida's community real estate specialists, we hand-select the best properties for sale in Southchase, Orlando, FL and help you find the best home, in the best neighborhood, for your needs. And after we help you locate your home, our partners at Authentic Real Estate Team help you get a great deal.
Looking to invest? We can help you maximize the care and results of your long-term rental or second home, too.
Where Is Southchase in Orlando FL?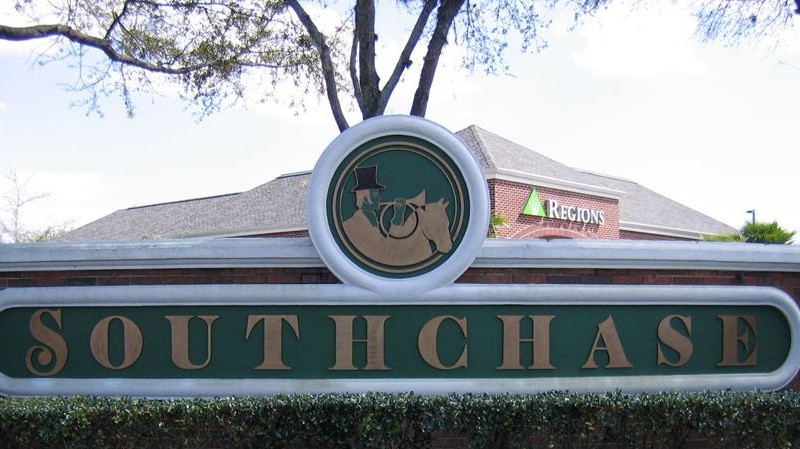 Southchase is located in south-central Orlando.
Here, you'll be just a short drive from many of the city's best points of interest, including:
The Orlando Airport
Walt Disney World
Universal Orlando Resort
Downtown Orlando
The Florida Mall
And more!
Why Buy A Home In Southchase?
Southchase is one of Central Florida's premier residential communities.
Here, a prime location, high-quality homes by renowned developers, and a generous package of amenities combine to offer an effortless community lifestyle and unmatched investment viability.
But no matter how you want to use your Southchase, Florida home, Authentic Real Estate Team can help you reach your goals.
Learn more about this amazing community below!
1. Give Your Family Safety, Enrichment, and Fun!
Looking for a home your family will love?
Look no further than Southchase!
As part of the family-owned-and-operated Authentic Real Estate Team, Authentic Real Estate Team is a family-first real estate company.
We're also your Southchase real estate specialists in Orlando.
Thus, we hand-select communities we'd want to raise our own families in, and ones in which we know yours can thrive.
Southchase is one such community.
Here, zoning for top-ranked Orange County Public Schools lets you foster your kids' talents and help them reach their full potential.
Want safety?
With a gated entry and low regional crime rate, Southchase is highly safe.
You'll also find a wealth of luxury amenities on site, as well as access to Disney and other world-famous attractions, for endless entertainment your kids are sure to love.
And to help you pay for it all, Orlando offers no shortage of great job opportunities, including in tech, aeronautics, biomedical engineering, cuisine, and more!
2. The Orlando Investment Market is Hot
In search of your next real estate investment destination?
Your search ends in Southchase!
With our portfolio of homes for sale in Southchase, FL, you can capitalize on Orlando, Florida's historic population growth with a long-term rental or buy-and-hold property in one of its most sought-after communities.
Enjoy high average rates and resale value and a short time to rent or sell, thanks to demand from Orlando's 1,000 new arrivals a week, and Southchase's desirable mix of great location, high-end homes, and 5-star amenities.
Want to maximize your chances of investment success?
Count on Authentic Real Estate Team for property management, seller's services, and more!
3. Make Your Retirement Count
Retirement is your chance to start living life on your terms.
And with our selection of homes for sale in Southchase, in Orlando, FL, you can make your retirement count.
At Southchase, the tranquility of a natural setting meets the convenience of a prime location and on-site amenities, for a best-of-both-worlds approach to retirement living.
Sink into a serene retirement with lush landscaping on site and natural surroundings just waiting to be hiked and fished.
Like to play golf?
Southchase is just a chip shot from some of Orlando's most renowned courses, including Orange Tree, Bay Hill Club and Lodge, and Lake Nona Golf and Country Club.
Looking for opportunities to spend those hard-earned working wages?
With the Waterford Lakes shopping center, Winter Park's famous Park Ave, and Downtown Orlando all just minutes away, you can scratch that retail itch anytime you please.
Moreover, Southchase offers security and peace of mind, thanks to a gated/guarded entrance, low crime rate, and proximity to Advent Health care centers.
4. Big City Convenience With Small-Town Serenity
Having a hard time choosing between the convenience of big-city living and small-town serenity?
Don't choose; hire Authentic Real Estate Team to help you buy a home in Southchase.
At Southchase, you can have the best of both worlds – access to Downtown Orlando and a full range of on-site amenities, together in a lush natural setting with a tight-knit feel.
Thus, you'll enjoy convenience to all your wants – like stores, restaurants, and attractions – and needs – such as hospitals, supermarkets, and jobs – while coming home to a serene state of mind every day.,
In short, if you want to live minutes from everything and worlds away from anything, Southchase might be for you!
5. Make Central Florida Your Hot Holiday Retreat
Orlando Has long been a favorite destination for snowbirds, and it's not hard to see why.
Because with winter temperatures that frequently push 80 degrees and rarely dip below 50, Central Florida offers a hot holiday retreat that's hard to resist.
But don't just take our word for it.
With our portfolio of second homes for sale in Southchase, you can experience it for yourself – for years to come!
Spend your winter enjoying Orlando's abundant outdoor recreation opportunities, and Southchase's many resort-style amenities, in the comfort of the Florida sun.
Want to secure your second home while you're gone for the summer?
Authentic Real Estate Team is specialized in helping meet the needs of remote owners.
Thus, we offer a range of home watch services, customized for your needs, and delivered with utmost trustworthiness.
What Types of Homes Will You Find in Southchase?
The master-planned community of Southchase boasts a range of home types – from single-family houses to townhomes and condos – in a variety of floor plans, across 4 distinct neighborhoods.
Thus, buyers of all needs and goals can find the perfect property at Southchase!
1. Condos for Sale in Southchase
Want to keep things compact?
With our selection of high-end Southchase condos, Authentic Real Estate Team brings you luxury for less.
Enjoy fully equipped kitchens, integrated living spaces, and large master suites complete with huge walk-in closets and en-suite bathrooms.
Want to make Southchase your holiday haven?
Southchase condos make ideal second homes, offering a low-maintenance seasonal getaway you can leave unattended without the worry!
Condos For Sale In Orlando
2. Southchase Townhomes
If you're shopping for something cozy, but a condo is too compact, then a Southchase townhome might be right for you.
Our inventory of Southchase townhomes promise urban elegance at great prices.
Enjoy fine finishes and materials, thoughtful attention to detail, and updated appliances for less!
Want to save even more?
With exterior maintenance provided by the HOA, and a smaller foundation making for smaller utility bills, you'll find plenty of ways to save with a Southchase townhome from Authentic Real Estate Team!
Townhomes For Sale Orlando
3. Single Family Homes for Sale in Southchase
Want to give your family the luxury and comfort they deserve?
Then a Southchase single-family home from Authentic Real Estate Team might be for you!
These homes are simply jaw-dropping, with inspired design, open-plan layouts that bring you together, and options for up to 6 bedrooms that let you find privacy when you want it.
In short, for classic comfort and luxury, count on Authentic Real Estate Team Team for great deals on single-family homes for sale in Southchase, Florida!
Single Family Homes For Sale In Orlando FL
Southchase Orlando HOA
Southchase HOA fees total $357 a year.
Your dues help pay for an incredible array of luxury amenities, such as a resort-style pool, volleyball and tennis courts, kids' playgrounds, walking trails, lush landscaping, and more!
Authentic Real Estate Team: Your Definitive Realtor For The Best Deals In Southchase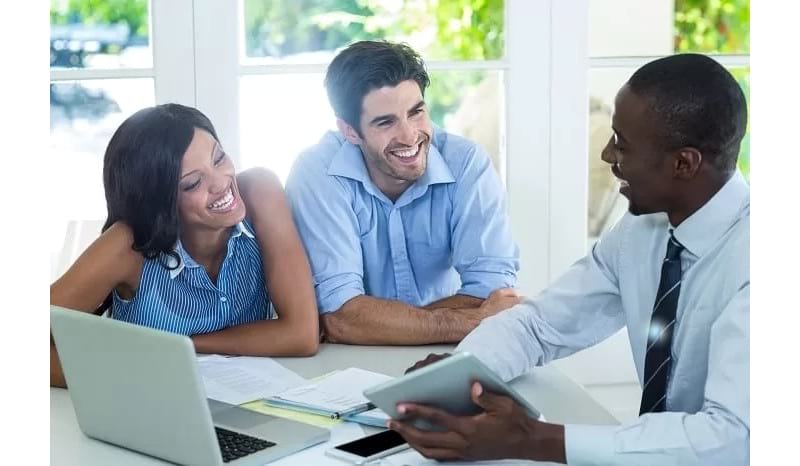 If you're thinking of buying a home in Southchase, FL, let Orlando, Florida's community real estate experts, Authentic Real Estate Team, help you help you turn thought into action with a dream deal on your dream home.
As a proud partner of Authentic Real Estate Team, we're your connection to Orlando's premier realtor, where you'll find the resources, skill, knowledge you need to pay less.
Speak with an authentic realtor today to see how fast, easy, and affordable homebuying can be!
List Your Home In Southchase (Or Another Orlando Location)
So, you want to sell your home in Southchase?
Don't be a list-and-let-list seller.
Because while you could take the for sale by owner approach, without a realtor, your home can languish on listing services, and the longer you're home stays on the market, the less money you'll make.
Getting a great price for your home means selling quickly, and selling quickly takes a proactive approach.
That's why, Authentic Real Estate Team, we don't just list and let list.
We offer full scale seller services designed to engage the maximum number of eyes while targeting an in-built client base of interested buyers.
Authentic Real Estate Team, you'll have all your home selling bases covered, such as:
Home prep and pricing based on a comprehensive market analysis
Pre-inspections and pre-appraisals
Pre-inspections and -appraisals
Glamorous photo and video that accentuates your homes best assets
Listing your home on Authentic's high traffic websites, realtor.com, MLS, and over 150 other well-known real estate sites
A full-scale marketing campaign using traditional strategies like private showings and open houses, and live presentations, and state-of-the-art tools and techniques including social media marketing and email campaigns
Weighing offers based on the dollar amount as well as terms and conditions
Negotiating with buyers and or buyer's agents And devising crafty counter offers
Title and escrow services
A smooth and satisfactory closing
The Best Southchase Property Management Company
With an incredible location near premier points of interest, and incredible growth in the surrounding area, Southchase is one of the best places to invest in residential real estate in central Florida.
But a great location can't maximize your results.
For that you need authentic property management.
With authentic property management, you can extend the life of your second home while enjoying more peace of mind with home watch inspections, and increase the occupancy and revenue of your long-term rental with leasing and marketing services.
In short, whatever your property management needs in Southchase, you need Authentic Real Estate Team.
Meet The Best Orlando Property Management Services!
Support for Investing In Homes For Sale In Southchase
Planning to invest in Southchase real estate?
Investing on a budget?
If you need a loan for your Southchase home purchase, count on Authentic Real Estate Team.
As Orlando's premier investment real estate firm, authentic understands that You don't always have the funds you need to pay cash outright.
But we don't think that should stop you from making a great investment in Southchase.
Therefore, we offer several ways for investors to finance their purchases, including through our in-house lending team, as well as a wide network of trusted banks and private lenders.
The Best Of Orlando Property Investment
Buy Your Second Home In Southchase
Orlando has been a popular destination for snowbirds going back generations.
And with a natural setting rich in pristine lakes and old growth oaks, the worlds most famous theme parks and attractions, and gorgeous winter weather in which to enjoy it, it's no wonder.
But if you want to really maximize the magic of your season in Orlando, it's hard to be the security, luxury, inconvenience of a gated entry, homes by top builders, and a full range of 5-star amenities.
And with our inventory of homes for sale in blank, you'll find all that and more.
Enjoy all the comforts of home in a unique resort-style setting for everything seasonal living should be!
The Best Of Second Home In Orlando For Sale
See The Best Of Orlando Real Estate For Sale!
Curious as to what else is available for sale on the Orlando real estate market?
Don't research blind!
With Authentic Real Estate Team you can search through a curated collection of Orlando's best new listings, handpicked by our team and brought to you at great low prices.
But don't just take our word for it; browse our full Orlando inventory today!
The Best Orlando Real Estate Agent
See All Home Types For Sale In Orlando FL!


Want to streamline your search?
Your home should be a unique reflection of yourself.
Therefore, at Authentic Real Estate Team, we itemize our inventory into home and amenity combinations as unique as your needs.
Follow the links to see what's available in your ideal home type!

Orlando Vacation Homes For Sale
New Homes For Sale In Orlando
Houses For Sale In Orlando Florida With Pool
Luxury Homes For Sale In Orlando
Orlando Lakefront Homes For Sale
Orlando Villas For Sale
Homes For Sale In Orlando With Guest House
Orlando Golf Course Real Estate
Gated Communities In Orlando FL
55 Plus Communities In Orlando FL
Pet Friendly Apartments In Orlando
Homes For Sale In Orlando FL With Boat Dock
Furnished Homes For Sale Orlando FL
Conservation View Homes For Sale In Orlando FL
Communities With Fitness Center In Orlando FL
Communities With Tennis Court In Orlando Florida
Open Houses In Orlando FL
Communities With Pool In Orlando FL
Homes In Orlando FL With 1 Acre
Two Story Homes For Sale In Orlando FL
3 Car Garage Homes For Sale In Orlando FL
Check Out The Best Study Of The Orlando Real Estate Market
Want to keep studying the Orlando, Florida market before you buy a home for sale in Southchase, FL?
Now you're thinking like a realtor!
At Authentic Real Estate Team, we're constantly updating our knowledge of the local market with the latest data, trends, and forecasts, and passing it on to our clients to help them make more informed, more successful purchases.
Check out our study of the Orlando market today!
See All Orlando Real Estate Market Statistics
Make the Right Choice: Southchase Homes For Sale For The Best Deals!

So, if you're ready to see how fast, easy, and affordable buying a home in Southchase, FL can be, Authentic Real Estate Team is ready to show you.