Homes for sale in
Royal Cypress Preserve Homes for Sale

to Bed

to Bath
Available
homes
5 properties found
Page 1 of 1
Nestled just outside of the city, right on the border of Windermere and Orlando, is one of the best communities in the American South. Royal Cypress Preserve in central Florida is a high-end, luxury, family-friendly neighbourhood consisting of 206 new homes. After all, Royal Cypress Preserve homes for sale are truly stunning, offering every building block of the American dream — safety, security, community and success.
Particularly, Royal Cypress Preserve homes for sale are in high-demand for their premium location, the strong education that the district offers its young people and their comfort and customisation.
If you're looking for a picture perfect place to raise a family, settle into a sense of strong community and enjoy the good life, Royal Cypress Preserve is the place for you.
The Best of Windermere and Orlando
Royal Cypress new homes are truly well-situated. All in all, they offer their residents the optimum Florida lifestyle and benefit from all of the life and activity that Windermere and Orlando have to offer.
Orlando and Windermere are special in their own right. For example, Orlando, the entertainment capital of the world, is visited by over 75 million international tourists annually. It draws in hordes of eager visitors of Walt Disney World, Universal Orlando Studios, and SeaWorld. Certainly, these theme parks help the city of Orlando to maintain its reputation as one of the most exciting cities in the world. However, Orlando is so much more. This city and its surrounding area make us the 23rd largest metropolitan area in the US. It is commonly referred to as "the City Beautiful" and also has a strong renown within the art community for its Orlando Museum of Art and the Dr. Phillips Center for Performing Arts.
Royal Cypress Preserve Windermere Fl is also famous throughout the state as one of the most luxurious cities in the country. Truly, this is where the rich and famous of Orlando live and play. This community is home to the most people within the highest income bracket in the greater Orlando area. To that point, the annual household income here is over $110,000 and is home to many celebrities such as pro-golfers Tiger Woods and Bubba Watson.
Where is Royal Cypress Preserve?
Royal Cypress Preserve is a gated community located in central Florida, southwest of Orlando and south of Windermere. Disney Springs and Royal Cypress Preserve both sit on Route 535, one of the main highways that runs north to south through the outskirts of the Orlando metropolitan area. Quite literally, Disney Springs is right down the street from the Royal Cypress Preserve community. In general, Royal Cypress Preserve homes have very easy access to all the Disney Parks.
Additionally, Cypress Preserve homes for sale are in close proximity to all of the major Orlando shopping, nightlife, and amenities that the city has to offer. There are countless options for restaurants and eateries in the Disney Springs and Lake Buenavista areas which share a border with Royal Cypress Preserve. For example, Lakeside Village Center and Westside Shoppes located in Windermere offer popular gyms, convenience stores, and restaurants that service Cypress Preserve residents.
Why Choose Royal Cypress Preserve Homes for Sale for Your Next Real Estate Purchase?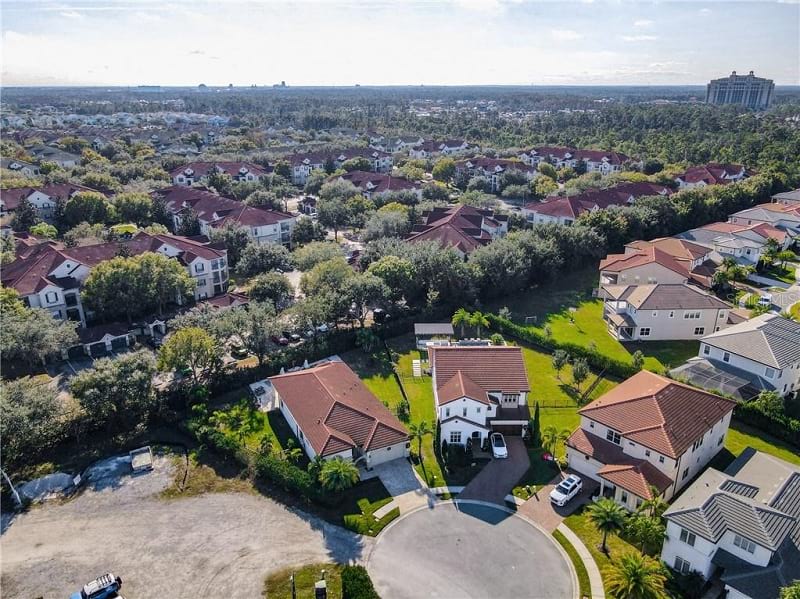 The Perks of a Great Location
Royal Cypress offers stylish family living, safety, entertainment and some of the best schools around. However, it is such a hot spot for its prominent and convenient location. Indeed, this community is right behind Walt Disney World and just a stone's throw away from Disney Springs. Furthermore, this luxury community is just a twenty minute drive from downtown Orlando and is very commuter friendly. All of the major theme parks, including Universal Studios Orlando, are just a 25 minute car ride away.
Additionally, shopping in this area is plentiful with some of the most famous name brands making their home here. These include Coach, Columbia, Kate Spade, Kiehl's, Lacoste, Lululemon, Harley-Davidson, Oakley, the NBA Store and so many others! What's more is some of the finest dining in the state is right off of Route 535 and just minutes away from the Cypress Preserve neighborhood. In fact, the entire Orlando area is well known for its international and diverse cuisine and four star restaurants.
The Best School District in central Florida
Royal Cypress Preserve Orlando belongs to the Windermere school district of central Florida. It is no exaggeration that Windermere school district provides the highest education to America's young people. Markedly and remarkably, when ranked against all of the country's schools, almost all of the public and private elementary schools in this area score in the 90th percentile or above.
Incredible, World-Class Amenities
The Royal Cypress amenities center, like Royal Cypress Preserve homes, is built with style, design and comfort in mind. It offers residents everything they could need for relaxation, productivity and enjoyment. Though many of the communities in this area offer an amenities center, this clubhouse stands out as one of the best. It is a great place for hosting parties and events, has a complete gym for all types of workouts, and includes a nice pool for swimming laps or splashing about.
Most unique is its lake access. Yes, the Royal Cypress Preserve clubhouse sits lakeside. This means that if you are a boat owner or plan to purchase a boat, kayak or canoe you can access South Lake easily, within the bounds of your community. Enjoy boating, fishing, and other water sports in the comfort of your own neighbourhood.
Safety, Security and Peace of Mind
Yet another perk that Royal Cypress Preserve residents get to enjoy in safety, security and peace of mind. To this end, Royal Cypress Preserve Orlando Fl 32836 is a gated community and a very family oriented place to enjoy a calm pace of life. The community was first established in 2015 and since then, there has been a strong and growing sense of community. As the majority of residents here are families, people watch out for one another and keep the neighborhood safe.
This gated, high-end community is a family-friendly place where kids can play together freely. Royal Cypress Preserve residents report feeling very safe in their homes and in their neighbourhood. The Orlando police department is also very active here in an effort to keep children and families safe.
Royal Cypress Preserve Homes for Sale and Their Luxurious Living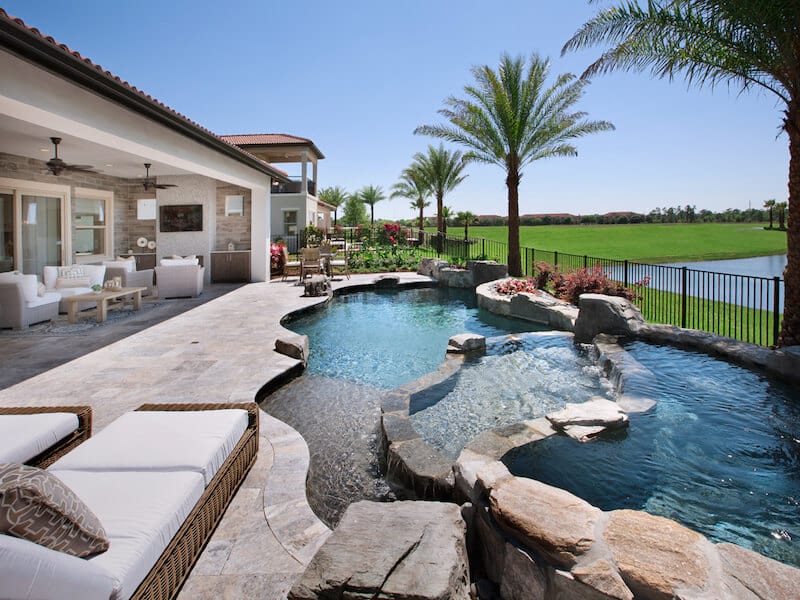 Another reason why Royal Cypress Preserve new homes are in such high demand is their high quality and the luxurious living that they provide. This is because the Royal Cypress Preserve community was built by the Toll Brothers, a high-end builder that builds all across the country but especially in Florida. All of their properties are chic and sophisticated and are built with extreme attention to detail.
Truly, Toll Brothers properties are always of the highest quality and are built for perfection and design. You won't find a single, normal house here with the common, low-quality finishes. This is a custom builder which allows buyers to change some features to their specifications. Cypress homes Florida are definitely exclusive and are distinctive from other builders and homes in the area.
Royal Cypress Preserve Homes For Sale in Another Communities
If you're looking to buy in or around Royal Cypress Preserve, we also offer amazing properties in neighbouring and similar communities throughout Orlando. Check out our portfolio of stunning properties suited to any lifestyle or family size. Additionally, if you're on the hunt for something more central, notable Orlando neighborhoods include Havencrest, Solaire at the Place, Paradiso Grande and Vista Cay resort. We have fantastic properties available in all of these places. Call our team today for the best real estate assistance in the state!
Havencrest
Havencrest is a community similar to Royal Cypress Preserve in many ways. Firstly, these two stunning communities are both located on the outskirts of Orlando. Havencrest is an quaint neighbourhood of beautiful homes nestled in between Dr. Phillips and Windermere of Orange County, Florida. Second, Havencrest residents, like Royal Cypress Preserve residents, have access to some of the highest rated schools in the state, the most prestigious hospitals, fine dining and recreational facilities.
Additionally, Havencrest is a safe, gated, upscale community and is close to the shopping centre at Millennium Mall. The home builder, Taylor Morrison, is another high quality builder of high quality homes. Like in Royal Cypress Preserve, you're sure to feel the comforts of luxury, home and community in no time.
See In Havencrest Authentic Real Estate Team
Solaire At The Plaza
Solaire at the Place is a modern condo complex located centrally in downtown Orlando. This condominium high rise has a modern vibe perfect for young professionals looking to live with flair. This residential tower sits directly above the Premier Trade Plaza in the Central Business District of Orlando. These beautiful, designer condos offer contemporary features such as vaulted ceilings, modern accents, plenty of natural light and unbeatable skyline night views. Here, you'll find properties starting at $300,000 all the way up to $1 million, ranging from 1 bedroom condos to five bedroom penthouses.
See In Solaire Orlando Prices Here!
Paradiso Grande
If you're looking for great single family homes and condos but are looking to reap the highest return on your investment, then we recommend the Paradiso Grande community. At this point in time, it is the best and only short-term rental community in central Florida. Paradiso Grande, at the heart of Orlando, is located right next to SeaWorld and just a 25 minute drive from Orlando International Airport.
Additionally, this is truly the newest community in the Orlando area as it is still in the development phase and will be completed in 2021. Since this community sits right on International Drive, it truly offers the best location for short term rentals in Orlando. International Drive is where all of the Orlando magic happens. Furthermore, all of the nightlife, main tourist attractions and popular eateries are located here. Truly enjoy all that Orlando has to offer from the convenience of your perfectly situated rental property.
See Paradiso Grande Resort Orlando For Sale
Vista Cay Resort
When you're interested in a more hands-off approach to your future property or property investment, Vista Cay Resort offers the benefits you need. Indeed, Vista Cay Resort is a condo community that is appealing to many families, investors and retirees. This is due to the fact that this condo community is maintained and management by a private management company. All you have to do, as a condo or townhouse owner is sit back and enjoy your investment. Alternatively, you can reap a higher return by renting out your Vista Cay Resort property for the short term to visitors and tourists.
Like Paradiso Grande, this community is in walking distance to International Drive. It sits in Orlando's heart centre, right next to the Orange County Convention Center, the second largest convention centre in America. Additionally, condos here range from two to three bedrooms and some even offer beautiful lake views from private, covered balconies. This is the ideal community for property investors or families in transition.
See All Vista Cay Real Estate For Sale
Floridays Resort<
Floridays Resort is a family friendly resort community. Close to everything that Orlando has to offer, it also calls the famed International Drive home. Specifically, Floridays Resort is a condo hotel offering 2 or 3 bedroom suites.
This beautiful resort paradise is spread across twenty acres of tropical, Florida grounds. Furthermore, it offers an all-inclusive amenities facility, pools, spas, and a sandy beach and multiple bars. For this reason, we recommend the Floridays Resort for an investment property that is sure to pay back dividends.
Everybody wants to vacation in Florida, and especially in the Orlando area. Every year, thousands upon thousands of tourists book Floridays Resort condos for their convenience, beauty and comfort…and as a short term property owner, you stand to gain all of these benefits too!
See The Best Floridays Real Estate For Sale
Lake Buena Vista Resort
Yet another incredible resort community is Lake Buena Vista Resort. This community of condos is similar to Vista Cay and Floridays and is in walking distance from the Lake Buena Vista shopping Centre. Similar to Vista cay and Floridays. Essentially, it is a premium condo hotel with fantastic design and a high living standard.
This resort village is popular for its relaxing atmosphere, its perfect location and its family-friendly accommodations. Furthermore, it is recognised as a Walt Disney World Good Neighbour Hotel and on TripAdvisor, it is rated as one of the best family hotels. It offers its own spa, salon, state-of-the-art fitness facility along with numerous other great amenities.
As a condo owner at Lake Buena Vista Resort, you're sure to reap the benefits of a high booking rate. Tourists and visitors from all over the world flock to Lake Buena Vista Resort. See for yourself why this condo resort is so popular. Call an Authentic Real Estate Team agent today!
See All Homes In Lake Buena Vista For Sale
Looking for Other Communities in Windermere Fl?
Royal Cypress Preserve and all of its neighbouring communities have truly so much to offer Orlando residents, homebuyers, property investors and visitors. It is an incredibly popular area for its natural beautiful, great quality, luxury homes, family-centric communities, and high standard of living. Among these neighbouring communities are Lake Burden, Casabella, Keene's Point, Windermere Trails, Windermere Sound, Lakeside at Windermere, and Isle Worth. Read on to find out why these communities would be a great place to call home.
Lake Burden
This enchanting neighbourhood in Windermere is very close to Royal Cypress Preserve on Route 535. It has many stylish and modern single family homes and townhouses built to a high standard of design. Homes here, however, are more affordable and ideal for starter homes and starting families.
See In Lake Burden Windrmere, Fl Homes For Sale
Casabella
Casabella is a high-end place that many families and retirees call home. Undeniably, Casabella is a high-end neighbourhood with many high earners and successful business people. Toll Brothers, the builders of Royal Cypress Preserve, also built Casabella. This luxury, gated community in Windermere has homes starting at $1.5 million. The properties here are truly gorgeous with some offering lake views and backyard pools.
See In Casabella Windermere, Fl Homes For Sale
Keene's Pointe
Keene's Pointe is yet another affluent and extravagant community. It's very large, luxury, gated, golf course community that has 14 unique neighbourhoods to choose from. It is one of the most in-demand communities in the Orlando area as it surrounded by the beautiful Butler Chains of Lakes. Also, it is very secure as it has a manned, guarded gate entrance to keep residents secure. Additionally, Keene's Point is home to The Golden Bear Club, a Nicklaus-Signature designed golf course that is the centerpiece of this wealthy community.
See In Keene's Pointe Homes For Sale
Windermere Trails
Along with all of the other Windermere communities, Windermere Trails offers a nice location is one of the more affordable neighbourhoods in the Orlando suburbs. It sits right next to great shopping at the Lakeside Village Center. Additionally, single family homes and townhouses here are described as cozy. They are the perfect properties for families looking for simplicity and convenience. In fact, Windermere Trails is only a few minutes away from The Magic Kingdom and Walt Disney World Resort.
See In Windermere Trails Homes For Sale
Windermere Sound
Undoubtedly, Windermere Sound is definitely the best location in Windermere. It is a master-planned community with townhouses and single family homes that range from three to six bedrooms. Residents report that there are always fun, family-friendly activities happening in this low-key neighborhood. Properties here are a bit more affordable and offer neat and contemporary design along with beautiful grassy front gardens and backyards.
See InWindermere Sound Homes For Sale
Lakeside At Windermere
Lakeside at Windermere is a gated, condo complex in the heart of larger Windermere community. This condo neighbourhood has nice amenities, a beach volleyball court, a pool, fitness studio and barbecue area. Condominiums here start at $200,000 but don't compromise on a high community standard. Additionally, it is centrally located across from Lakeside Village Center and is just a few minutes drive from all of the great shopping and amenities that Windermere offers. Residents report feeling safe and secluded while also having access to all of Orlando's greatness.
See All Homes In Lakeside At Lakes Of Windermere For Sale
Isleworth
There is no way to properly introduce Isleworth. It is known as one of the most private, exclusive, and prestigious golf communities in the country. It sits on 600 acres of perfectly green, manicured grass tucked away among the Butler Chain of Lakes. There is no denying that this is simply the best, most lavish community in central Florida. Celebrities and business moguls such as Tiger Woods and Bubba Watson made their home here.
Additionally, it is one of the most secure places in the state and can only be accessed by guest by exclusive invitation. There are guards and security officers patrolling Isle Worth around the clock. For this reason, it is truly the place for the rich and famous to play. If true luxury of the highest quality is your aim, Isle Worth is the only community for you.
See In Isleworth Homes For Sale
Royal Cypress Preserve Homes For Sale: FAQ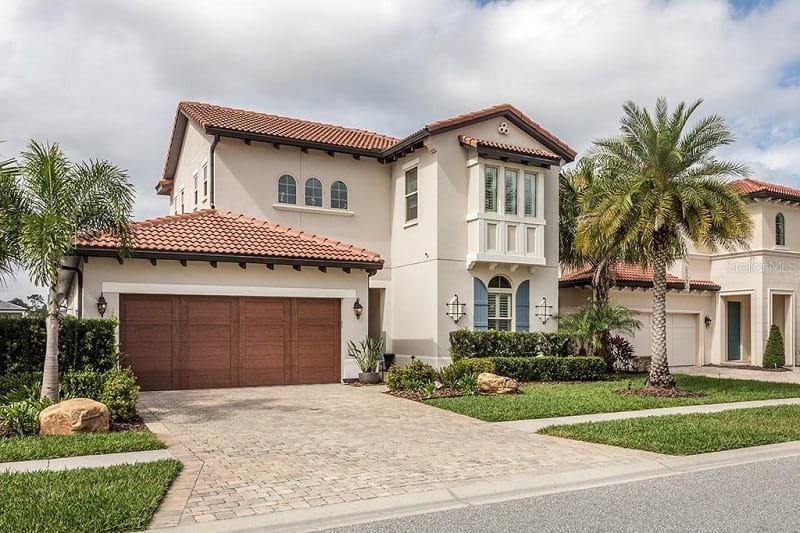 Is Royal Cypress Preserve a good place to live?
Yes, Royal Cypress Preserve is one of the best places to live in central Florida. We highly recommend it for its diverse amenities, high quality, luxury properties, and its ideal location and easy Orlando access.
Furthermore, its beautiful lake views, its highly rated school district and its numerous parks and nature trails make it paradise to raise a family.
Is Royal Cypress Preserve safe?
Yes, one of the reasons why families, retirees, and investors buy property here is because Royal Cypress Preserve is incredibly safe. This tree-lined and quaint neighbourhood is actually comprised of many secure and gated pockets of homes. Therefore, children roam freely and parents have peace of mind. Additionally, the Orlando police force regularly roam and patrol Royal Cypress Preserve. Therefore, it is one of Orlando's safest communities.
Things To Do Near Royal Cypress Preserve?
Disney Springs
Disney Springs is essentially a family-fun playground. Indeed, it is one of the best places to dine, enjoy family bonding, watch thrilling shows and shop all the best name brands. By all means, all of the Disney magic lives on here where you, your family and friends can enjoy unforgettable fun. Play, eat and be delighted at Disney Springs. Enjoy exciting activities such as the NBA Experience at Disney Springs, bowling at Splitsville Lanes, Cirque du Soleil in the Drawn to Life show. Additionally, let your taste buds tingle as you sit down to a delicious barbacoa dinner at 4 Rivers Cantina or get mouthwatering barbecue at BB Wolf's Sausage Co. All in all, Disney Springs is sure to make your weekends unforgettable.
Boat or Jet Ski, Fish and Other Water Sports
Boating, jet skiing, fishing and other water sports are very popular in Royal Cypress Preserve. This stunning community sits among the Butler Chain of Lakes. To this end, the surrounding lakes include South Lake, Bay Lake, Lake Mabel, Lake Sheen, Pocket Lake and Big Sand Lake. Put simply, if a water-front dream house is what you're after, then organise a home viewing of Royal Cypress Preserve homes for sale today.
Disney's Lake Buena Vista Golf Course
Disney's Lake Buena Vista Golf Course is one of the best places to play golf and enjoy a spirited game on the greens. Additionally, this amazing course has hosted the PGA Tour and the LPGA Tour. What's unique is this course also doubles as a Cooperative Wildlife Sanctuary. Golf Digest has repeatedly rated Lake Buena Vista Golf Course as a four-star course. It is truly a challenging course that will surely test any golfer's fortitude. Book your tee time today!
Dr. Phillips Restaurants
Indeed, Royal Cypress Preserve is very close to Dr. Phillips which has the finest restaurants in Orlando. Truly, Dr. Phillips has some of the most international, diverse and delicious dining options in Florida. Hence, some of the best rated Dr. Phillips restaurants include Seasons 52, Taverna Opa, Bosphorous Turkish Cuisine, and Katya's Vineyards. They are contemporary American, Greek, Turkish, and Tapas restaurants respectively. Each offers a unique and complete menu sure to satisfy any and all cravings.
Visit Florida's Most Famous Theme Parks
Without exaggeration, Royal Cypress Preserve is so close to the Disney properties that you can walk there. It even shares a border with Walt Disney World. This means that when you purchase Royal Cypress Preserve homes for sale, you and your family get to enjoy the Disney fireworks from your backyard every night. Additionally, Universal Studios and SeaWorld are only 10 miles away from this esteemed community. Let your children grow up among all of this magic. Schedule your Royal Cypress Preserve home tour today.
Royal Cypress Park Homes for Sale Make Dreams Come True
It's obvious why Royal Cypress Preserve homes for sale are so popular. They are situated in one of the most beautiful and conveniently located communities in Orlando, they have access to the best education in the country and they are in an enclave of safety. Royal Cypress Preserve and the entire Orlando area offer so much in the way of entertainment, dining, shopping and entertainment.
As if that's not enough reason to invest in a property in this area, think about the style, luxury and comfort that these homes offer. The builder of Royal Cypress Preserve homes for sale, Toll Brothers, develops only the finest houses, buildings and properties. They have a reputation for producing the highest quality homes in the country. Additionally, they are an incredibly unique builder because they offer buyers the opportunity to customise and design certain features. This means that Toll Brothers homes are not your run-of-the-mill suburban, manufactured, basic structures. Instead, each is a special work of art that truly brings new meaning to the word "home."
Furthermore, you may want to consider some of the other fine properties in the incredible communities that surround Royal Cypress Preserve. Lake Burden, Casabella and Keene's Point are great Orlando communities that are similar to Royal Cypress Preserve for their lakeside location, safety, high education standards, beautiful homes, and prime locations. To learn more about Royal Cypress Preserve homes for sale and other homes in the central Florida area, don't hesitate to get in touch with our team. Call the Authentic Real Estate Team today!
Looking in Royal Cypress Preserve Homes for Sale? Contact Authentic Real Estate Team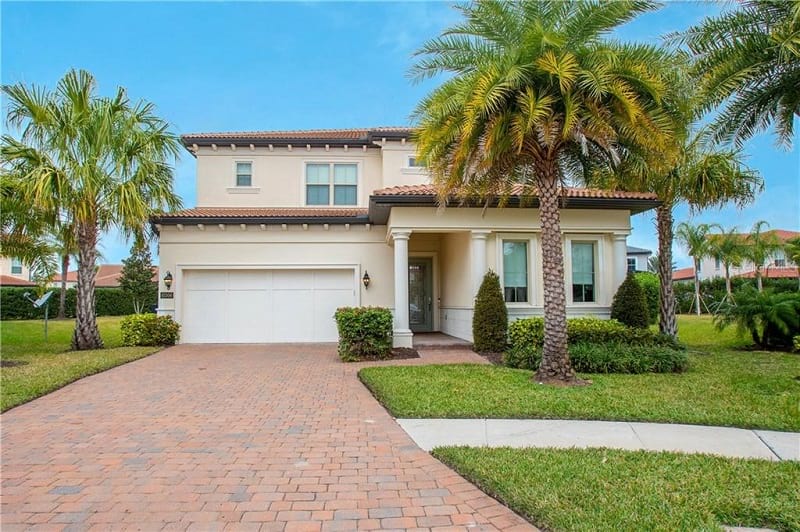 The Authentic Real Estate Team is here to support you in all of your property and real estate business. Firstly, we help first-time home buyers, experienced investors, and retirees get the most out of their investment(s). Second, as a family-owned company, our mission is to help you and your family fulfil their home and property dreams. We assure you the highest level of confidence and clarity with our full-service support, advisory advantages, and consultation. Call Orlando Homes For Sale today to match with one of our competent and helpful brokers. You'll see just how easy home buying in Orlando can be.
We pride ourselves in high-quality of service and even higher values of integrity, honesty, detail, and experience. These are the indispensable qualities that make the home buying experience worry-free. We assist our buyers every step of the way during the search, buying, renting, selling, and after-sales processes. Our subsidiary, Orlando Vacation Rentals, takes the hassle out of finding qualified renters and the rental booking process as a whole. Together, we are able to provide all of the real estate services that you could possibly need. These include:
Comparative market analysis
Appraisal
Property listing
Purchase facilitation
Sale facilitation
Hourly consulting
Leasing
Property management
Contract and lease preparation
…and much, much more!
Our Family Supports Your Family
Our knowledgable staff, and our family-focused brand promise to provide you with all of the information, services and support that you need to make your Orlando real estate dreams come true! We are Orlando, born and bred, and know every pocket, neighbourhood and community in the Orlando metropolitan area. Our years of experience in the buying, selling, and renting of residential homes, townhomes, condominiums, vacation rentals and luxury homes will greatly benefit you on your journey to real estate success.
Additionally, we have one of the most extensive network of team members and partners in Florida. Our connections include a full list of vendors from lenders to lawyers, accountants to property managers, and currency exchangers to interior designers. You can find our team centrally located in Orlando, Florida at our fully-staffed headquarters. Let us help you to achieve all of your wildest real estate goals and dreams. Visit our website today and book a call with your friendly, future real estate agent and partner. Your satisfaction is our guarantee.