Orlando Homes For Sale Real Estate: New Homes For Sale in Montverde Fl
Being the first to live in your home and property can bring massive perks, which is why we recommend buyers also consider a new home when real estate shopping. And what better new homes for sale than the ones in Montverde, Florida? You'll find that this quaint, tight-knit Orlando suburb has it all. Incredible amenities for children and adults, the best location right on Lake Apopka and a great connection to Downtown Orlando. Seeing that Orlando's economy and population are growing, there are many new home constructions and various new property types for sale in Montverde FL and beyond. Therefore, when it comes time to find that perfect new Florida dream home for sale, give Orlando Homes for Sale a call!
Why Should I Buy a New-Construction Home in Montverde?

Although older homes can have the appeal of history and uniqueness, newer homes bring lots of benefits to consider.
Take, for example, the fact that new home constructions appreciate in value faster.
Additionally, new homes for sale in Montverde FL are built to be energy efficient and eco-friendly.
Furthermore, new home warranties almost guarantee that there will be no repair costs in the first years of ownership.
Read on to find out why a new home construction in Montverde FL may be just the property for you.
Reason 1: No Baggage
It can be incredibly unappealing and off-putting to have to worry about how previous owners treated your home.
As the first owner of a new home construction in Montverde FL, you can rest assured knowing your property is in tip-top shape.
Reason 2: Huge Energy Cost Savings
All things considered, new homes are better for the environment.
In short, these properties are built for energy efficiency, which means that you'll save money on heating and electric bills.
Reason 3: New Appliances and Better Quality
Nowadays everyone wants marble countertops and stainless steel appliances for their longevity.
Montverde new homes certainly deliver and check off both of those boxes – with higher quality materials to boot.
Reason 4: Montverde Amenities
In a word, Montverde has it all.
Beautiful natural surroundings including forests and a huge lake, great shopping and dining, sporting facilities, and cultural centers.
There is something to keep every home owner and resident entertained in Montverde, Florida.
Reason 5: Easy Living
Live easy and stress free without the added strain of management and repair costs.
Owning a new home allows you to move in immediately without having to split your attention or energy.
Want to Sell Your New Home in Montverde?
Good news!
We don't only help aspiring home buyers
If you're selling a home in Montverde, Orlando Homes for Sale is your real estate partner and friend.
Sell My House Fast Montverde Today!
Need Property Management for Your New-Construction Home in Montverde FL?
After you've bought your new home, or if you're preparing to sell one, you'll be in need of Montverde property management services.
Orlando Homes for Sale is your go-to agency for all things real estate and property management.
Meet The Best Property Management Montverde, FL Services!
Types of New Homes for Sale in Montverde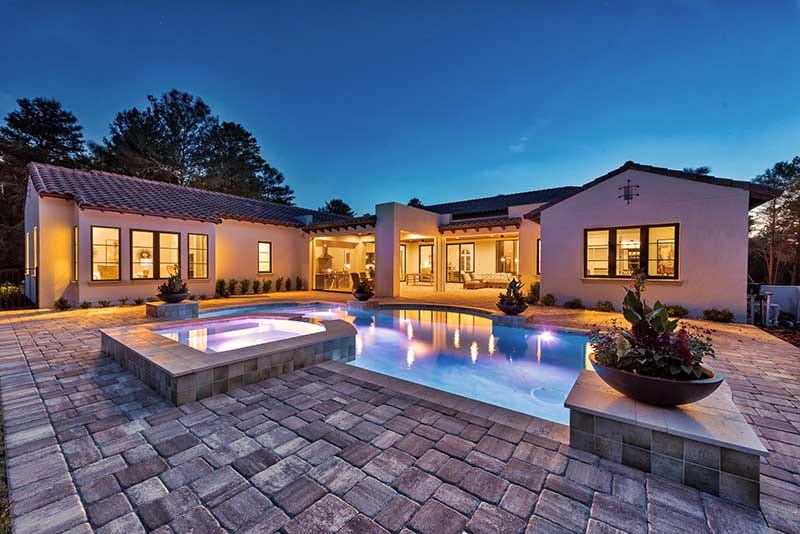 Whether you're interested in a Spanish-revival villa or a quaint townhome, Montverde has something for you.
See our full portfolio of homes for sale Montverde FL to get your hands on the home of your dreams in one of Orlando's greatest suburbs.
New Vacation Properties for Sale in Montverde
Yes, you can have the vacation you've been craving in the privacy of your own holiday home.
Montverde vacation homes for sale are extremely popular among tourists who frequent the Orlando area.
See In Montverde Florida Vacation Homes For Sale
New Home Construction with Pool
Central Florida heat is not to be reckoned with.
Stay cool even under the blazing sun when you consider homes for sale in Montverde FL with pool.
See All Homes For Sale In Montverde, FL With Pool
New Luxury Real Estate for Sale in Montverde Florida
Presently, the population of Montverde is only about 1,500, but that doesn't mean this area skimps on luxury living.
A gorgeous mansion or decadent, sprawling house on a huge lot can be yours when you check out our luxury homes for sale in Montverde FL.
See All Luxury Homes For Sale In Montverde, FL
New Condos and Apartments
Buying on a budget?
Condos for sale in Montverde make the perfect entrée to the Orlando market.
See All Condos For Sale In Montverde, FL
New Townhome Constructions
Another great economic option are townhomes for sale in Montverde.
Don't be fooled though – with top-quality builds and world-class amenities, these are no bargain-bin properties.
See All Townhomes For Sale In Montverde, FL
New-Construction Single-Family Houses for Sale in Montverde FL
On the whole, single-family homes for sale in Montverde FL are some of the most in-demand properties on the market.
Because families are flocking to the Orlando area, these homes stay on the market for less than 40 days on average.
See All Single Family Homes For Sale In Montverde, FL
New Waterfront Homes
Montverde is dotted with small lakes, and dominated by Lake Apopka, one of the biggest in Florida.
Thus, if you're interested in Montverde lakefront homes for sale, you'll find no shortage available in our inventory.
See All Lakefront Homes For Sale In Montverde, FL
New Villas for Sale in Montverde
When it comes to luxury, it doesn't get much better than Montverde villas for sale.
These impressive homes range in size up to eight-plus bedrooms to accommodate families of all shapes and sizes.
See All Villas For Sale In Montverde, Florida
New Home Construction with Guest House
With over 70 million visitors a year, Orlando is considered the tourist capital of the US.
Give your vacationing friends and family a luxurious place to stay with our homes for sale with guest house in Montverde FL.
See All Homes For Sale In Montverde With Guest House
Meet All Real Estate for Sale in Montverde!
Whatever you're looking for, there are Montverde homes for sale to meet any need.
And with the help of Orlando Homes for Sale, your home hunt is made that much easier.
See All Homes For Sale In Montverde, FL
Need a Real Estate Agent to Buy a New Property in Montverde? Talk With A Best Realtor!
It's true what they say.
You shouldn't go into a home purchase alone.
Therefore, work with the best real estate agent in Montverde to get the home of your dreams.
Call Orlando Homes for Sale so that we can assist you in finding that perfect property.
Meet The Best Realtor Montverde, FL
Outstanding Sub-Communities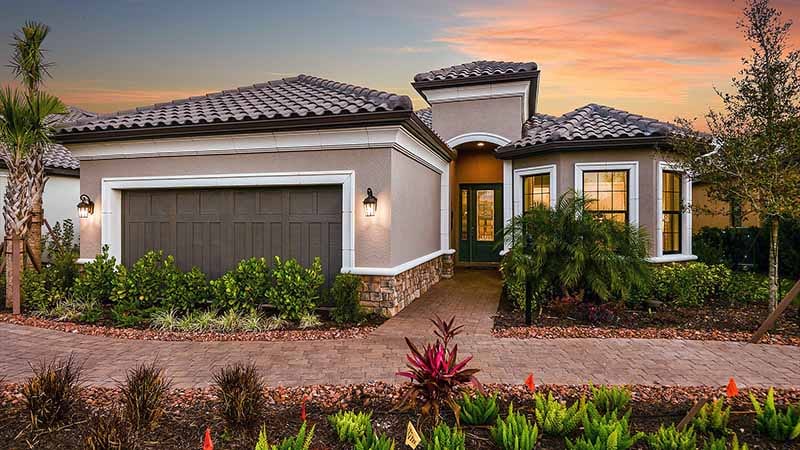 Bella Collina is one of the greatest neighborhoods in Montverde.
If you're looking for a townhome or single-family home, we highly recommend checking out this resort-style community.
See In Bella Collina Homes For Sale
Montverde Real Estate Market
In sum, the strength of the Montverde real estate market should add to your motivation to buy a new construction for sale in Montverde.
Home values are on the up and up and appreciation rates have never been higher.
With Montverde real estate, your financial future is secure.
Check Out Montverde, FL Real Estate Market Updated Data And Statistics
Looking for New Homes for Sale in Montverde? Count on the Orlando Homes for Sale Team Today!
If you're looking for amazing Montverde real estate and a partner who is in your corner, then call our team today.
We'll show you how we use our values of authenticity, trustworthiness and competence to get you the home you deserve.