38 properties found
Page 1 of 4
Selling a home in Montverde? Want to maximize your price point and minimize your days on market? Then you want Authentic Real Estate Team. As the premier Montverde listing agent, we have the on-the-ground experience to help you prep and price for perfection, the marketing savvy to reach the best buyers, and the negotiating prowess to fight for the price you, and your home, deserve. Keep reading to learn more about how we can help make your sale a success. Or, to start on your path success today, contact Authentic Real Estate Team.
Why Should I Count on an Authentic Real Estate Team Listing Agent to Sell a Home in Montverde?

As a comprehensive real estate service, we can take you through your entire Montverde home sale.
From prepping your home for market, to premium marketing services, to fighting for the price you deserve.
1. We Know What it Takes to Get a Great Deal in Montverde
Every home sale happens in the context of its local market.
In other words, buyers have certain expectations depending on what market they're shopping in.
As Montverde's most experience listing agent, we know what these expectations are.
Therefore, with the help of our trusted industry connections, we can help you prep your home for the Montverde market.
Including remodeling, decluttering, staging, landscaping, and pricing your home for perfection.
Thus increasing your home's salability, and ultimately, your price point.
2. We Offer Premium Marketing Services
In truth, anybody can list a home.
However, listing your Montverde home is just one of many steps we take toward getting it sold.
Because marketing your home takes a concerted, active effort.
Involving everything from professional photography and videography, to newsletters, email campaigns, in-person presentations, and more.
And that's where we come in.
We provide premium marketing services like what we listed above, aimed at an inbuilt clientele of interested, highly qualified buyers.
Thus ensuring your home gets the exposure, and great offers, it deserves.
3. We Stand Up for Your Needs With Tough, Creative Negotiating
Even when you get an offer, the sale is far from closed.
Now it's up to you whether to accept, decline, or make a counteroffer.
In the latter case, it helps to have a professional.
Because negotiating offers is complicated, involving finding the right set of terms and conditions for your needs.
Count on Authentic Real Estate Team to bring you and your buyer together on a deal that serves your best interests.
Sell All Types of Homes Fast in Montverde With Authentic Real Estate Team!
Montverde's housing market is diverse.
But if you own it, we can sell it.
In fact, we have a wide range of Montverde homes for sale at this very moment, and we've helped a wide range of clients sell with success.
Sell My Vacation Home!
With an idyllic setting on the shores of Lake Apopka, Montverde vacation homes for sale offer buyers a quaint slice of Old Florida charm to escape to whenever they want.
Sell My New Construction Home in Montverde!
New homes for sale in Montverde promise buyers faster appreciation and fewer headaches.
Count on our persuasive professional marketers to convince them!
Sell My Home With Pool!
Want to get a price that reflects the true value of your Montverde pool home?
In that case, look to the premier source of homes for sale in Montverde FL with pool to help!
Sell My Montverde Luxury Home!
With bargain-priced land, luxury homes for sale in Montverde FL are popular low-overhead investment options.
Trust Authentic Real Estate Team to help you capitalize on their popularity.
Sell My Waterfront Home!
Whether it's Lake Apopka or any of the area's smaller freshwater bodies, we have a large selection of Montverde lakefront homes for sale at our website.
So dive right in with your home today – the water's fine!
Sell My Condo in Montverde!
Condos might not be what comes to mind when buyers think of idyllic Montverde.
Count on Authentic Real Estate Team to change that.
Because we have many condos for sale in Montverde, and we've sold many in the past.
Let us do the same for you!
Sell My Townhome Fast!
Townhomes for sale in Montverde are popular for their flexibility.
Count on an Authentic Real Estate Team listing agent to help you bend buyers to your will.
Sell My Single-Family Home!
As the most experienced seller of single-family homes for sale in Montverde FL, we have a long track record of helping sellers save time, effort, and money.
And we can do the same for you!
Sell My Montverde Villa!
Montverde villas for sale offer wide-open floorplans in Montverde's wide-open spaces.
Turn to our master marketers to highlight your home's spaciousness and other assets.
Sell Your Home With Guest House
Homes for sale with guest house in Montverde FL have the potential to fetch a premium price.
But only if you hire a realtor!
Sell My Community Home in Montverde
If you're looking to sell your community home in Montverde, look no further than Authentic Real Estate Team.
Bella Collina
Bella Collina is Montverde's premier gated golf community, featuring lake- and golf course views, luxury condos, and lavish estate homes.
Count on Authentic Real Estate Team to help you find qualified buyers worthy of your Bella Collina home.
Want to Buy Your Dream Home in Montverde?
As a full-service real estate firm, Authentic Real Estate Team has the range of services you need to make successful purchases, as well as sales.
Therefore, if you're dreaming of Montverde homes for sale, let one of our experienced buyer's agent help you get the deal you deserve!
See All Homes For Sale In Montverde, FL
Need Property Management Services in Montverde?
As your one-stop real estate shop in Montverde, we go beyond the sale with premium property management services.
Whether you need inspections, maintenance, or booking services, count on Montverde Property Management by Authentic Real Estate Team to keep your assets safe and viable all year long.
Meet The Best Property Management Montverde, FL Services!
Montverde Housing Market Statistics
Whether you're buying or selling, knowing the state of the local market is key to a successful transaction.
To that end, our monthly housing market overview keeps you up-to-date on all the latest trends and changes from the Montverde real estate market.
Check Out Montverde, FL Real Estate Market Updated Data And Statistics
Talk With a Real Estate Agent in Montverde Today!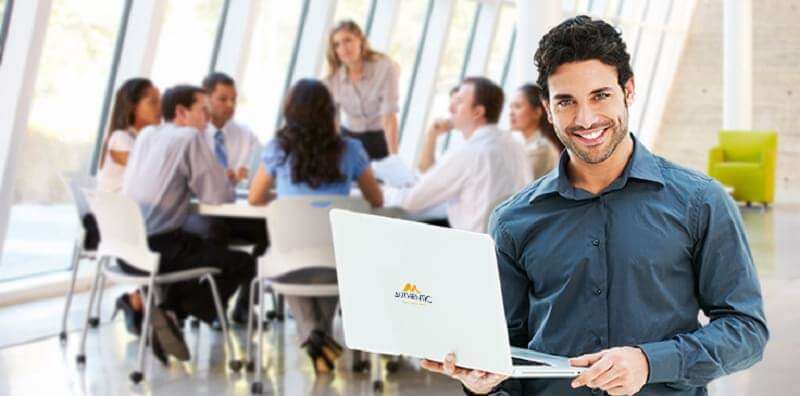 No matter your real estate needs, a Montverde real estate agent from Authentic Real Estate Team can help you succeed in less time, for a deal you'll love.
Meet The Best Realtor Montverde, FL
I Want to Sell My House Fast in Montverde: Count on Authentic Real Estate Team
In conclusion, if you're selling a home in Montverde, don't go it alone.
Hiring a Montverde listing agent can help you save time, effort, and money.
And no Montverde listing agent has helped more sellers do just that than Authentic Real Estate Team.
Contact our team today!