Homes for sale in
Sunset Bay

to Bed

to Bath
Available
homes
1,678 properties found
Page 1 of 140
Are you in the market for a luxury single-family home in Orlando's most prestigious locations? Let Authentic Orlando bring the market to you, with a hand-selected portfolio of Sunset Bay real estate in Windermere, FL. Sunset Bay Condominiums is one of the most luxurious communities in Orlando's most luxurious suburb. Here you'll find single-family homes in sizes surpassing 9,000 square feet and prices soaring well into the millions.

These sprawling estates boast luxuries like gourmet kitchens, formal dining spaces, and integrated living areas. Most come with private pools and lake views. Not luxurious enough?

With select homes boasting private gated entries, garden trails, and private docks on Lake Down, Sunset Bay lets you turn your luxury up to 11. So, if you're ready to level up your luxury with a high-end home in Sunset Bay, Windermere, contact the community real estate experts at Authentic today!
Where Is Sunset Bay in Windermere FL?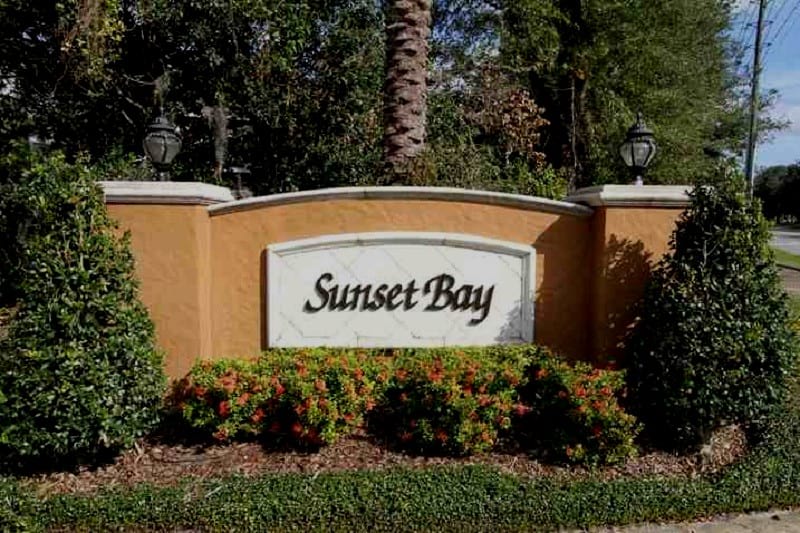 Near the community, you'll find many more amenities, including everyday needs like grocers, gas stations, and hospitals, and fun activities like golf, boating, shopping, and dining.
Why Buy A Home In Sunset Bay?
Whether you're in search of a place to live full time, part time, or invest, Authentic portfolio of Sunset Bay real estate in Windermere, FL is sure to have a home you'll love.
Keep reading to learn 5 undeniable reasons you should buy a Sunset Bay home from Authentic Team!
1. Sunset Bay Promises a Luxurious, Convenient, Fun Lifestyle
Gated community living is all about lifestyle.
And as one of the premier communities in Windermere, Sunset Bay is no exception.
Here you'll find everything that makes community living great turned up to 11.
Looking for luxury?
At Sunset Bay, luxury comes standard in every home.
Authentic Orlando inventory of Sunset Bay single-family houses are raising the bar on luxury, with standard features like gourmet kitchen, formal dining spaces, fine finishes and materials, and energy saving design and technology offered across the board.
Not luxurious enough for you?
With options for private pools, and lake and conservation views, Sunset Bay gives you many ways to level up your luxury.
Community living is also about convenience, and at Sunset Bay they've taken convenience to a science.
Enjoy practical on site perks like a business center, high speed Wi-Fi Internet, and a fitness center that makes staying healthy as easy as crossing the street.
Moreover, Sunset Bay boasts quick and easy access to all your day-to-day necessities, from grocery stores to gas stations, to hospitals and clinics, government buildings, and more.
Of course, luxury and convenience are great, but at the end of the day, Sunset Bay living should be fun.
And in that regard, Sunset Bay certainly doesn't disappoint.
Here you'll find fun-filled amenities at your doorstep, including sports courts, a heated pool, walking trails, and more.
On top of that, you'll find quick and easy access to a plethora of fun things to do, such Fine shopping and dining, outdoor activities like golf, fishing, boating, and hiking, and of course, Central Florida's world famous theme parks and attractions.
In short, if you want to maximize your quality of life, then Sunset Bay may be the place for you.
2. Give Your Family What They Deserve: the World!
Are you a parent?
Are you looking for a great place to live with your family?
Look no further than Sunset Bay in Windermere!
With Authentic's hand-picked portfolio of Sunset Bay single-family houses, you can give your family what they deserve: the world!
Sunset Bay was built for families.
Here you'll find single-family homes in an array of sizes and styles suited to families of all needs.
But no matter what home you choose, you can give your family the comfort and luxury they deserve with gourmet kitchen, open, airy living spaces, and I spacious bedrooms and bathrooms.
Looking for ways to put food on the table?
With access to a robust job market complete with booming culinary, tech, medical, med-tech, entertainment, and hospitality sectors, Sunset Bay offers no shortage of ways to provide.
And while you'll find plenty of ways to earn money, you won't have to blow it on keeping your family entertained, with fun filled amenities like sports sports, a resort style pool, and kids' playground located right on site.
Of course, every parent wants to give their kids the resources they need to succeed in their futures.
And with zoning for A-rated Orange County Public Schools, Sunset Bay gives your kids every opportunity to Grow into their best and brightest selves.
3. Cash in on Central Florida's Growing Investment Real Estate Market With a Sunset Bay Home From Authentic
Did you know central Florida is growing at 1000 new arrivals so weak?
In fact, at the rate it's going, experts predict that the Orlando area will rival America's biggest cities by 2030.
Thus, Orlando's real estate market promises hi passive income in the near term and strong appreciation for years to come.
As one of the most in-demand communities in one of Orlando's most highly desirable locations, Sunset Bay makes a great place to buy your central Florida investment property.
But to truly maximize your investment success and security, you need Authentic Group.
As a full-service investment realtor, Authentic offers comprehensive property management services designed to maximize the care and results of your Sunset Bay home.
With Authentic Property Management, You can keep your long-term rental occupied with trustworthy tenants and get paid on time each month with Marketing, leasing, and collection services.
Want to let appreciation grow your home value and resell down the road?
We can also help you maximize your security and peace of mind with home watch inspections, detailed reports, maintenance, and repairs for your buyer and hold property.
Cash in on Central Florida's growing real estate market today with a Sunset Bay home from Authentic Orlando!
What Types of homes Will You Find in Sunset Bay?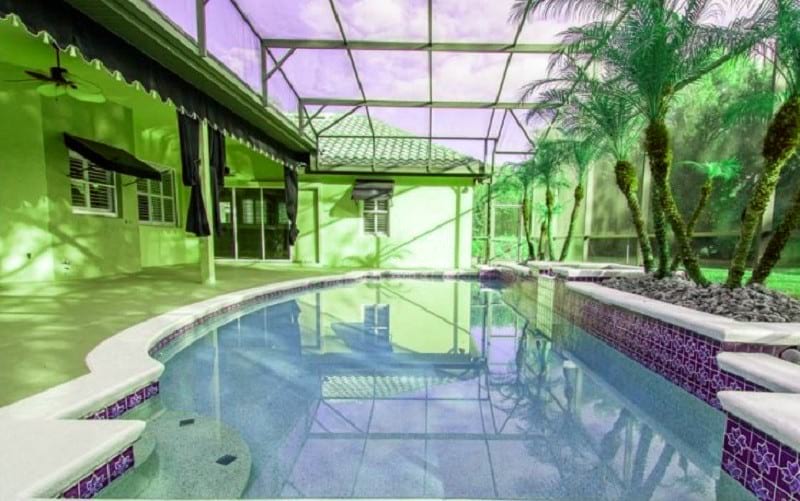 Sunset Bay is a community of 36 single-family homes in prestigious Windermere, Florida.
Learn more about the home types available in Sunset Bay below!
Single-Family Homes for Sale in Sunset Bay, Windermere, FL
Sunset Bay's single-family homes were constructed between 1989 and 2005 by some of the most renowned builders in the southeast.
These luxury homes come in a range of sizes and styles, with options for between 4 and 6 bedrooms, 4,000 and 9,000 square feet.
Many of the homes for sale in Sunset Bay, Windermere, FL feature lake views, private pools, and brick-paver driveways.
All homes, however, come with standard luxury features like gourmet kitchens, updated cabinets and appliances, and spacious master suites.
Single Family Homes For Sale In Orlando FL
Sunset Bay Windermere HOA
Sunset Bay is a luxury HOA community where 5-star amenities and gorgeous grounds are funded by your community dues.
Contact the Sunset Bay real estate experts at Authentic for more information about Sunset Bay's HOA, including fees, services, rules, and regulations.
Authentic Orlando: Your Definitive Realtor For The Best Deals In Sunset Bay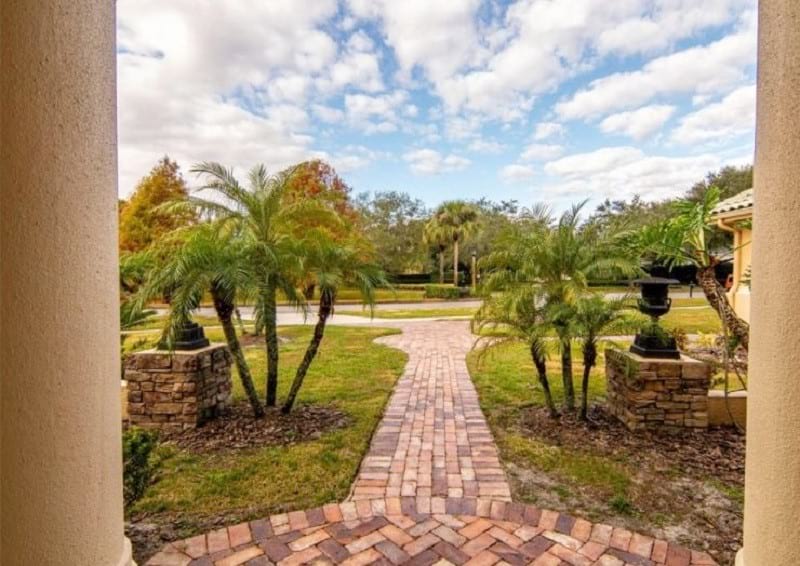 So, you're convinced you want to buy a home in Sunset Bay?
Buying a home is a lengthy and intricate process involving a long series of steps.
But if you want to save time, effort, and money on your purchase, your first step is to call Authentic Today.
As a proud member of the Authentic family of Orlando real estate companies, where are your point of contact to Central Florida is most trusted, experienced real estate brokerage – Authentic Real Estate Team.
At Authentic, helping buyers save time, effort, and money on their homes is the primary objective.
Authentic brings over 10 years of experience and a track record of success to every transaction.
With an Authentic buyer's agent in your corner, you can get your dream home for a dream price in Sunset Bay.
Authentic can take you step by step through the homebuying process, clearing up your doubts, and delivering high levels of service and trust.
So, if you're looking for great deals on Sunset Bay Windermere, FL real estate, look no further than Authentic Real Estate Team!
The Best Orlando Real Estate Agent
List Your Home In Sunset Bay (Or Another Windermere Location)
Planning on moving out of community?
I just move out when you can move up – by making a great profit with Authentic Real Estate Team!
Because in point of fact, anyone can sell a home.
But making a profit is another matter.
For that, hiring a realtor is key.
As Windermere's premier sellers agency, Authentic Real Estate Team can help you close faster, easier, and for the price you deserve.
Our comprehensive sellers services are designed to help you optimize your home for sale on the area market, shortening your time to sell and maximizing your returns.
With Authentic, you'll have the market knowledge to know what area buyers are looking for, and the Resources to give it to them.
Count on Authentic Real Estate Team for all your homes selling needs in community, including:
pre-inspections and pre-appraisals
Planning necessary repairs and renovations in accordance with a comprehensive market analysis (CMA)
Referrals to central Florida is best and most trusted industry specialists To help you repair and renovate your home
Professional home staging
Glamorous photo and video, including dramatic aerial shots captured by FAA license drone pilots
Posting your professionally renovated, staged, and photographed Home to more than 150 popular listing services including MLS, realtor.com, and Authentic platforms
A full scale multimedia marketing campaign employing a mix of old and new approaches like showings, open houses, live presentations, social media marketing, email campaigns, and virtual tours
Weighing offers based on the CMA and your own needs and expectations
making shrewd counter offers that balance market dynamics against your own goals
Trust the title and escrow that puts your forms and funds in good hands
Closing day services
And more!
Sell My House Fast Windermere!
The Best Sunset Bay Property Management Company
Want to take your investment portfolio up a notch with a community investment property from Authentic Orlando?
With strong growth in the region, a highly desirable location, and the exclusivity have a gated entry, community promises landlords and home flippers the chance for steady passive income and A fast and profitable resale.
However, in order to turn that chance into in actuality, property management is essential.
It's also a lot of hard work.
But you don't have to show her all the responsibility alone.
Because with Authentic Real Estate Team, your property management needs in community are in the bag.
As a full-service investment realtor, Authentic knows what it takes to invest with success.
Thus, whether you're a landlord or home flipper, we have the experience and resources to help you maximize your revenue and extend the life of your home.
Count on Authentic Property Management for leasing, marketing, home watch, and all your other after sale needs in community!
Meet The Best Orlando Property Management Services!
Support for Investing In Homes For Sale In Sunset Bay Windermere FL
Want to finance your real estate investment in community?
You've come to the right place!
That Authentic's, we know well the high barriers to entry imposed by investment real estate prices, especially in hot markets like area.
Therefore, we help investors get the funds they need to clear those barriers with ease.
Of course, there is no one-size-fits-all solution to your financing needs.
And so we offer multiple paths toward finding the financial support you need to invest.
With our trusted connections in financing, comprising the areas best banks and private lenders, you're sure to find the right set of rates, terms, and conditions for your investment goals.
Want to finance your investment with more convenience and peace of mind?
Stick with the team you trust, with in-house financing by Authentic.
In short, no matter how you want to finance your home, the investment experts at Authentic Real Estate Team can help you get the support you need.
The Best Of Orlando Property Investment
Buy Your Second Home In Sunset Bay
As we've shown, community in area is one of the best places to live in Central Florida.
But you don't have to live a community 12 months of the year to get the most out of this premier area community.
In fact, you can make a strong case that living at community for half the year is ideal.
Because let's face it; Central Florida summers are hot, hot, hot.
But by the time fall rolls around, the weather goes from broiling to beautiful seemingly overnight, and stays that way through about April.
Thus, when you live seasonally in the area, you can enjoy the areas wealth of outdoor recreation opportunities – like championship golf, boating and fishing, hiking, biking, and more – in complete comfort.
But if you want to take your seasonal lifestyle to the next level, Community might be the place for you.
Here, you'll find a wealth of outdoor activities available right on site, including a heated pool, sports courts, walking trails, and more.
And while you're back at home, you can maximize your peace of mind, with a man gate house and HOA to protect your assets.
Check out our full selection of second homes for sale in community today!
The Best Of Second Home In Orlando For Sale
See The Best Of Windermere Real Estate For Sale!
Want to get a Birdseye view of the area real estate market?
Browsing can be a great way to shop, letting you trust your gut and jump on the home that jumps out at you.
But just because your browsing doesn't mean you have to browse blind.
Because with us, you can browse a curated collection of areas best real estate, handpicked by our team for Unmatched quality, beauty, and value.
As your real estate experts in area, we continuously scour the area market to find the best new listings for our inventory.
So head there now and see what's for sale in area.
We promise you won't be disappointed!
See All Home Types For Sale In Windermere FL!
Of course, browsing isn't for everyone.
If you have a particular property type in mind, or you simply need to save time on your home search, a faster and more efficient way to shop might be right for you.
And at Authentic, a faster and more efficient way to shop is exactly what we give you.
By organizing our inventory into unique home types, we can help you tune out the noise and get dialed in on your dream home.
Ready to find yours?
Scroll below until you see your preferred property type.
Then, simply click the link to bring a full array of area dream homes to life before your eyes!

Windermere Vacation Homes For Sale
New Homes For Sale In Windermere
Townhomes For Sale In Windermere
New Homes For Sale In Windermere
Houses For Sale In Windermere Florida With Pool
55 Plus Communities In Windermere FL
Luxury Homes For Sale In Windermere
Windermere Lakefront Homes For Sale
Windermere Villas For Sale
Homes For Sale In Windermere With Guest House
Windermere Golf Course Real Estate
Gated Communities In Windermere FL
Pet Friendly Apartments In Windermere
Homes For Sale In Windermere FL With Boat Dock
Furnished Homes For Sale Windermere FL
Conservation View Homes For Sale In Windermere FL
Communities With Fitness Center In Windermere FL
Communities With Tennis Court In Windermere Florida
Open Houses In Windermere FL
Communities With Pool In Windermere FL
Homes In Windermere FL With 1 Acre
Two Story Homes For Sale In Windermere FL
3 Car Garage Homes For Sale In Windermere FL
Check Out The Best Study Of The Orlando Real Estate Market


So, you're ready to buy your community home from us?
Not so fast!
Where some realtors may be happy to simply make the sale, at Authentic Orlando, we believe your success is our success.
Therefore, we bring you the resources you need to make a more successful purchase.
With the area real estate market data, you can buy better and invest with success by learning when, where, and what to purchase.
Because we could sit here and talk up community for a lifetime, but at the end of the day, the numbers don't lie.
Jump to our monthly market overview now to see the latest data, trends, and predictions from the area real estate market!
See All Windermere Real Estate Market Statistics
Make A Great Choice: Sunset Bay Homes For Sale For The Best Deals!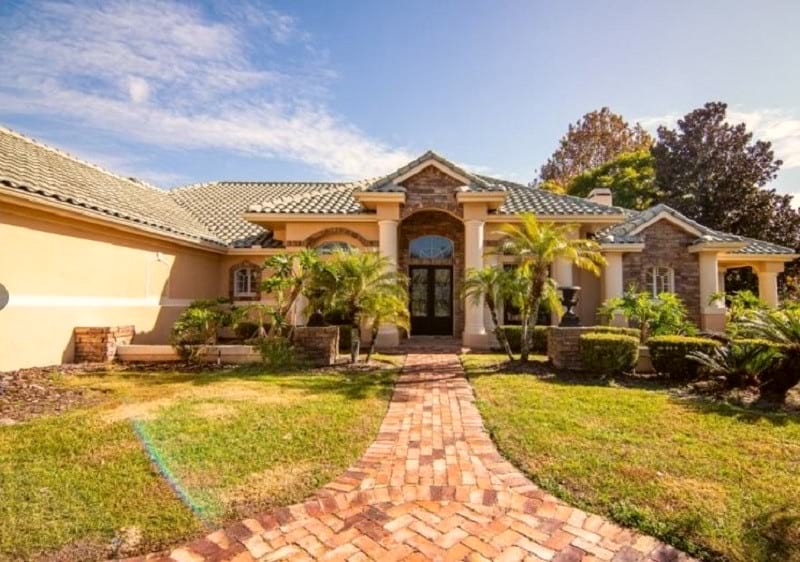 In conclusion, if you're looking for a fun, convenient, and luxurious lifestyle, look no further than Authentic's inventory of single-family homes in Sunset Bay, Windermere, FL.