77 properties found
Page 1 of 7
It is 1000% undeniable that the name Disney World speaks for itself. To be sure, Disney World exudes something so unbelievable that we call this place magical. It is not difficult to understand why. Of course, Disney World prides itself of wanting its visitors to experience the best quality of joy and leave with a smile. Additionally, Authentic Real Estate Team wants you to have the best experience as well. Therefore, let us help you buy a second home for sale in the Walt Disney World area and collect on a lifetime of magic.
Benefits Of Buying A Second Home In Disney World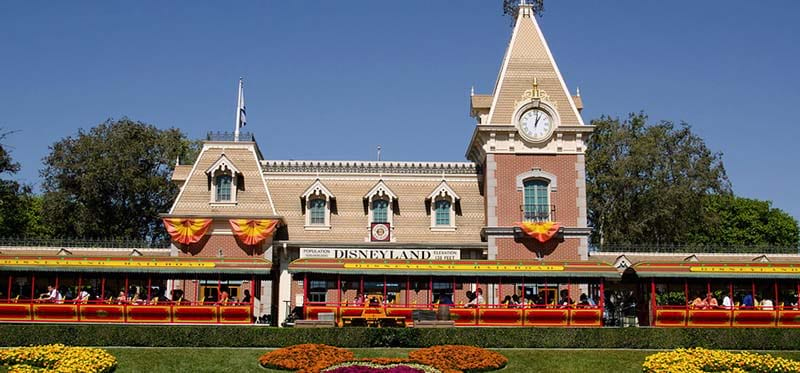 Buying a second home near Disney World should not be a difficult decision to make.
By all means, continue and read on to have a better understanding of why:
Benefit 1: Tax Cuts and Saving
With the right team, turn your second home into a booming business.
In short, when April rolls around you will truly know that you made a great investment.
Benefit 2: Financial Health
The best financial advisors urge you to diversify your portfolio.
Without doubt, buying a second home is a fail-proof way to do just that.
Benefit 3: Rental Opportunities
It is no exaggeration when we say Disney World welcomes millions of visitors every year.
In a word, renting out your property is a lucrative opportunity without a doubt.
Benefit 4: Long-Term Security
Create more breathing room in your accounts.
In fact, use short-term rentals in a booming area to grow cash flow.
Benefit 5: Retire With Peace of Mind
Take charge of your retirement now.
All in all, investing in a second home can increase your wealth when done right.
Find the Best Second Homes for Sale in Disney World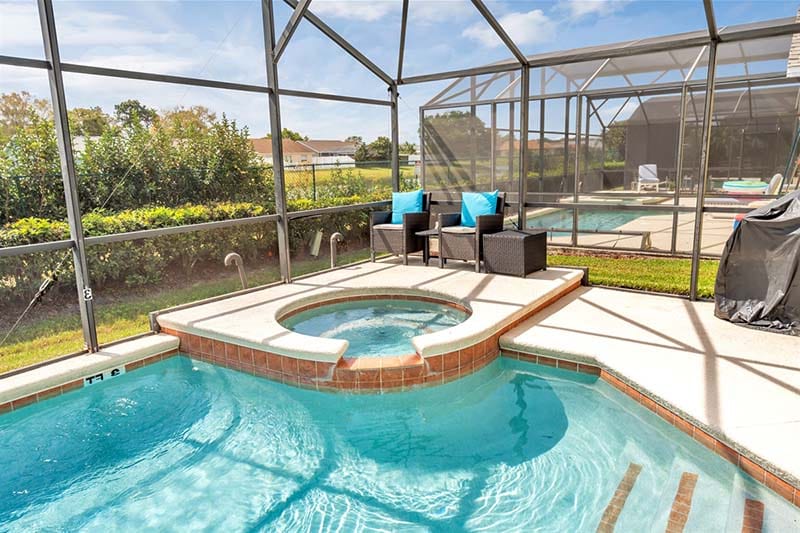 Are you lost in the greatness of Disney World?
Authentic Real Estate Team holds the map and key to finding your perfect second home.
Disney World Real Estate Investment
Moreover, in the last decade, real estate in Disney World has proven year after year to bring great returns on investments.
Short-Term Investment
For a quick investment that delivers even faster, consider buying and flipping a home.
Find the gem you're looking for and turn it into your rare diamond.
Long-Term Investment
There aren't enough words to describe the longevity and long-term financial gains that the strong housing market of Disney World can provide for you.
See The Best Disney World Investment Property For Sale!
Authentic Real Estate Team has the updated catalogue of available properties in Disney World.
The Best Of Disney Property Investment
Meet the Best Selection to Buy a Second Home in Disney World!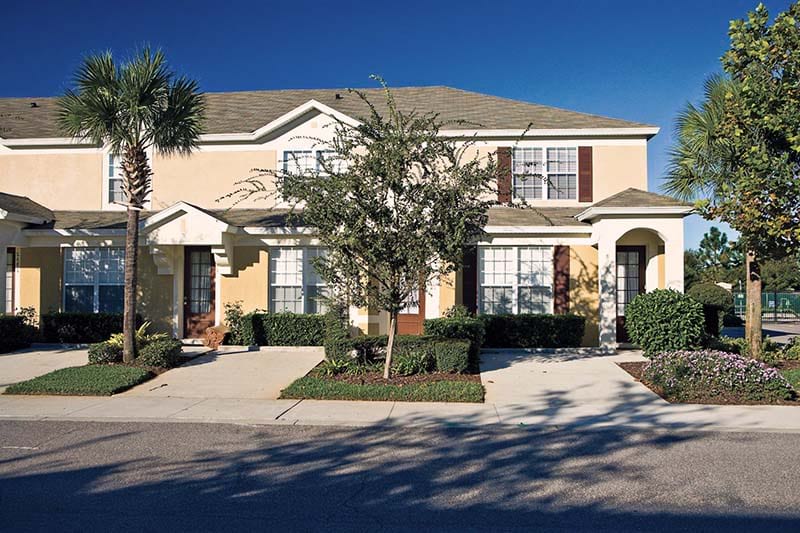 This location offers an unimaginable variety of properties that it will make your head spin.
The first thing to remember is to take your time and read on to get a closer look at the magic provided here.
Take a look at best selection of houses for sale in Disney World.
Vacation Homes for Sale in Disney World
If you're looking to buy a second home in Disney World, then certainly using it as a vacation property is a priority for you and your family.
In fact, you'll have the best holiday every time and enjoy the adventure of a lifetime at a place where the world literally converges.
See All Vacation Homes For Sale Near Disney World
Homes for Sale With Pool in Disney World
In general, Central Florida experiences summer weather all year round…and trust us, you don't want to suffer in that heat.
Therefore, stay cool in your very own sleekly designed pool.
See In Disney Golden Oak House Pools For Sale
New Construction for Sale in Disney World
Additionally, new constructions for sale in Disney World are the best opportunity to envision your home as you've always dreamed.
See All New Homes Near Disney World For Sale
Luxury Properties for Sale in Disney World
Go big and go home with an immense sense of opulence.
Get it all here at Disney World.
See In Disney World Luxury Homes For Sale
Single-Family Homes
All in all, single-family homes in Disney World are the happiest of homes.
See All Single Family Homes At Disney World For Sale
Townhomes for Sale Near Disney World
If a massive property is not your idea of joy, there are plenty of cozier options.
Then perhaps townhomes are just the perfect thing to add spark in your life.
See All Townhomes For Sale Near Disney World
Lakefront Homes
In case the amusement- and water parks did not provide enough excitement…
Get your thrills with endless water sport activities.
See All Lake Homes Near Disney World For Sale
Apartments Condos for Sale near Disney World
Our Orlando apartments and condos for sale are some of our most centrally-located properties with the best views.
See All Condos For Sale Near Disney World
Disney World Villas for Sale
It is difficult not to sound cliché when describing Disney World villas as magical.
In truth, these villas are truly unbelievable.
See All Villas For Sale Near Disney World
Homes With Guest House
Do yourself a favor now and consider a home with a guest house.
There is no doubt that extended family await your invitation to come and visit.
See All Homes For Sale Near Disney World With Guest House
Second Homes For Sale In Disney World Communities!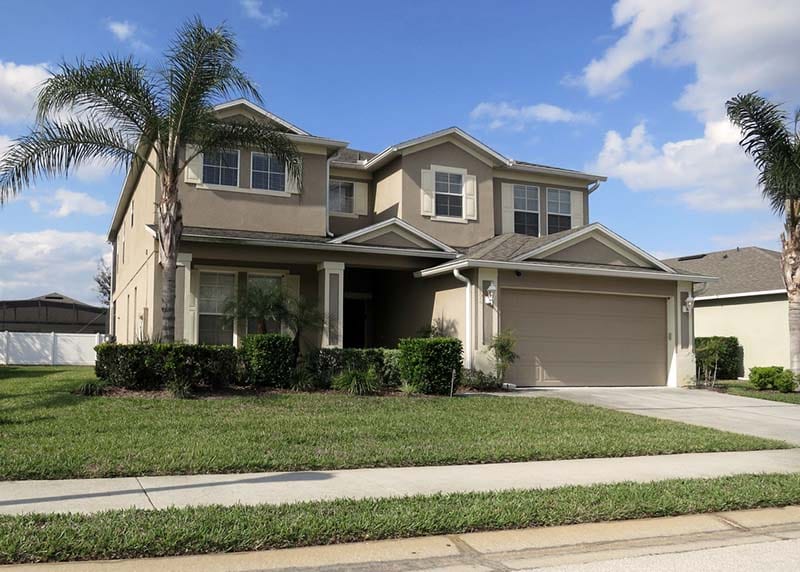 Golden Oak
When it comes to second homes for sale in Disney World, there's only one game in town.
Golden Oak is the one and only residential community where you can live on park property, for the most magical home away from home imaginable.
See In Golden Oak Homes For Sale
Near Disney
Want to live near Disney, but not in the park?
The Disney-area market is full of luxury communities full of luxury homes.
Here you'll find the safety of a gated entrance, high-end homes by top builders, and world-class amenities, all in a magical setting perfect for living or investing.
See All Houses For Sale Near Disney World
See All Homes for Sale in Disney World!
Undeniably, you may be overwhelmed by the amazing Disney World properties offered in Central Florida.
Then let Authentic Real Estate Team help you in making a great decision worth a lifetime of happiness.
See In Disney World Homes For Sale
Talk With Disney World Real Estate Agent for the Best Deals!
Authentic Orlando Team consists of a talented team.
More importantly, we provide you with detailed knowledge of Disney World.
To clarify, we will help you in navigating the market and your options.
Talk With Best Disney World Houses Realtor Today!
Want to Sell Your Home in Disney World?
Look no further than Authentic Real Estate Team.
Indeed, we find nothing but the very best buyers for the very best offers!
Selling A Home In Disney World
The Definitive Property Management Service for Your Investment Property in Disney World
In short, keeping up your second home shouldn't be a second job.
Of course, it doesn't have to be, with premium property management services by Authentic Real Estate Team.
Disney World Real Estate Market
All things considered, the Disney World real estate market speaks for itself.
And Authentic Real Estate Team gets the job done whether you're looking to buy or sell.
Check Out Orlando Real Estate Market Updated Data And Statistics
Count With The Best Real Estate Agents to Buy Your Second Home in Disney World
Visitors and residents come to Disney World to live out their dream.
Experience it for yourself: call today, and make your wish come true.