1,046 properties found
Page 1 of 88
When you think Orlando, of course, Walt Disney World, SeaWorld, and Universal Studios come to mind. However, what should also be on the forefront of your mind are Kissimmee, Florida's gorgeous vacation and holiday villas for sale. When you buy in Kissimmee, not only are you in for an extraordinary home, you're also in for an equally extraordinary community.

In short, this lovely Central Florida town is a family-centric community offering great educational, recreational and travel opportunities. Therefore, you should look into luxury villas for sale in Kissimmee Florida to give your family the lifestyle they deserve.

Buy a vacation home or villa for sale in Kissimmee FL with Authentic Team today!
Why Should I Buy Florida Villas For Sale Kissimmee?

There are so many reasons to buy Kissimmee FL villas for sale.
Read on to learn more about the numerous benefits the luxury homes in this community provide.
Reason 1: A Fantastic Florida Community
Kissimmee is celebrated as a welcoming family-friendly community.
When you choose this town as your next home, you and your family are in for activities, amenities, entertainment and high safety standards.
Reason 2: Live the Life You Want
Because of Kissimmee's beautiful natural surroundings, most residents report feeling relaxed in their community.
In brief, Kissimmee is a perfect suburban reprieve for those who live and work in Orlando.
Reason 3: An Unbeatable Location
Convenience and a short commute can be yours when you choose to settle in Kissimmee.
All things considered, this is an incredibly well-connected town just minutes away from the major 417, 429 and 192 freeways.
Get to downtown Orlando in just 15 minutes or the Orlando International Airport in just 20!
Reason 4: Gorgeous Homes and Properties
Some of Kissimmee's homes and villas truly set the standard for remarkable, modern, awe-inspiring architecture.
Whatever your desired architectural style, you'll find a beautiful villa that fits exactly the image you have in mind.
Reason 5: Privacy and Peace of Mind
Rest easy knowing that you are joining an exclusive, high-class neighborhood when you buy one of the luxury villas for sale in Kissimmee Florida.
Enjoy peace, privacy and great security here.
Want to Sell Your luxury Villas in Kissimmee Fast?
Selling a home in Kissimmee can be quick and easy with the help of Authentic Real Estate Team.
Our real estate agents and brokers are experts at listing, marketing and selling homes with speed and efficiency.
Selling A Home In Kissimmee, FL
The Best Property Management Service for Villas in Kissimmee
Here at Authentic Real Estate Team, we believe that property ownership extends far beyond the sale date.
That's why we provide Kissimmee property management services for our customers.
Call our team to find out more!
Meet The Best Kissimmee Property Management Service
Meet the Best Homes Besides Our Florida Villas For Sale Kissimmee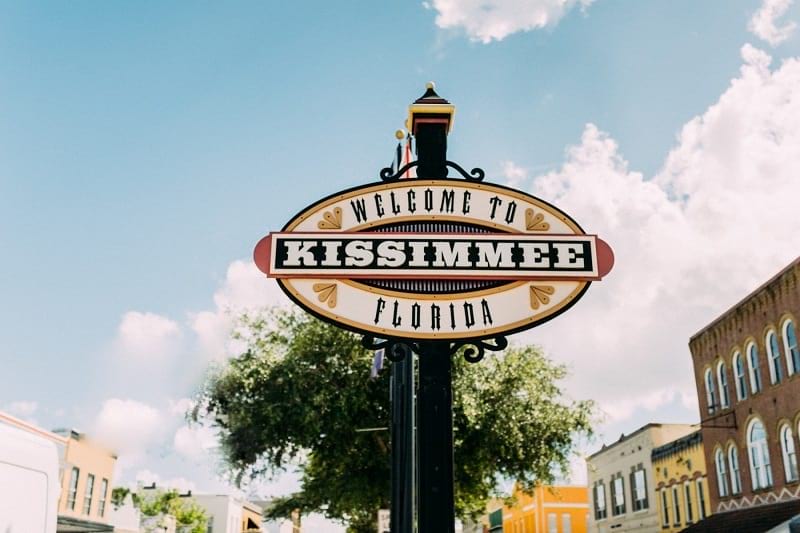 How about a holiday or vacation villa in Kissimmee that is sure to delight your family for years?
Or a different, stellar Florida property such as an apartment, condo, or single-family home?
See all of our amazing Kissimmee homes for sale below.
Whatever kind of property you're after, you'll find it with the help of our team.
Kissimmee Vacation Villas for Sale (and More)!
Orlando hosts over 70 million tourists every year.
And if you're one of them, then Kissimmee vacation homes for sale are for you!
See All Vacation Homes For Sale In Kissimmee, Florida
Homes for Sale in Kissimmee With Private Pool
Additionally, homes for sale in Kissimmee FL with pool are often chosen as second homes or vacation homes.
And it's not hard to see why.
Florida sunshine is special but summer heat can be brutal.
With a pool home, you stay cool all year round.
See All Homes For Sale In Kissimmee, FL With Pool
New Homes for Sale in Kissimmee
New homes for sale in Kissimmee are great if you're interested in air-tight warranties, lower energy costs, and new builds.
Get in touch to learn more about brand-new homes and developments in this area.
See All New Homes For Sale In Kissimme, Florida
Luxury Villas for Sale in Kissimmee Florida (and Other Home Types)
When it comes to luxury homes for sale in Kissimmee FL, each gets better than the last.
These massive estate homes are best for comfortable living.
See The Best Luxury Homes For Sale In Kissimmee, FL
Kissimmee FL Lakefront Homes for Sale
If you're a water baby then, Kissimmee lakefront homes for sale are a great option.
Swim, kayak, and fish from the convenience of your own backyard.
See All Lakefront Homes For Sale In Kissimmee, FL
Townhomes for Sale in Kissimmee
If you're looking for the support of an HOA, then townhomes for sale in Kissimmee are made for you.
Live in a supportive and tight-knit community and enjoy many of the same benefits that single-family home owners have too.
See All Townhomes For Sale In Kissimmee
Apartments Condos for Sale in Kissimmee FL
Condos for sale in Kissimmee also offer incredibly high living standards and community living.
See All Condos For Sale In Kissimmee, Florida
Homes for Sale in Kissimmee FL With Guest House
If you're interested in entertaining your guests in style, then homes for sale with guest house in Kissimmee FL are worth your while!
Call Authentic Real Estate Team today.
See All Homes For Sale In Kissimmee With Guest House
Single Family Homes for Sale in Kissimmee FL
It goes without saying that single family homes for sale in Kissimmee FL fly off the market.
Most families want these classically elegant properties, and Authentic Real Estate Team always helps them make their property dreams come true.
See All Single-Family Homes For Sale In Kissimmee, FL
See All Kissimmee Real Estate for Sale!
Whatever you're looking for, you'll find your dream home among our extensive inventory of Kissimmee homes for sale.
Our team of experts and realtors can help.
See All Homes For Sale in Kissimmee, FL!
Talk to a Real Estate Agent in Kissimmee Today to Help You With the Best Deals on Luxury Villas for Sale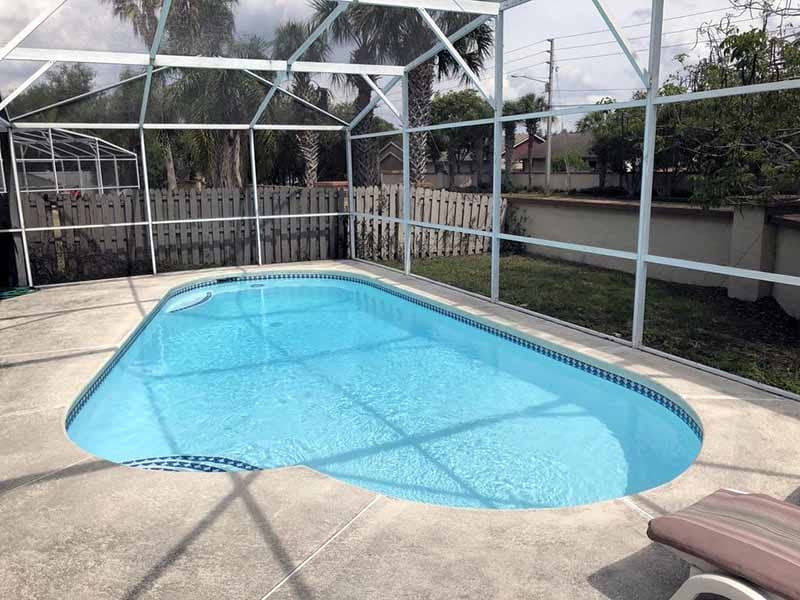 With the help of an expert real estate agent in Kissimmee, you can make your home dreams a reality.
Authentic Real Estate Team is always in your corner.
Call our team today to start on the way towards your property dreams.
Meet The Best Realtors In Kissimmee, FL
The Best Kissimmee Communities
You'll want to explore all of Kissimmee's neighborhoods and sub-communities to find the one that's right for you.
Check out:
Homes For Sale in Tapestry Kissimmee
Homes In Sonoma Resort Kissimmee For Sale
Homes In Solara Resort For Sale
Homes In West Lucaya Village For Sale
Windsor At Westside Homes For Sale
Homes For Sale In Emerald Island Kissimmee FL
Homes In Le Reve Orlando For Sale
Windsor Palms Property For Sale
Homes In Storey Lake For Sale
Homes In Bella Vida Kissimmee For Sale
Windsor Hills Florida Real Estate For Sale
Homes In Magic Village Orlando For Sale
Reunion Homes For Sale
Encore Club Homes For Sale

Which each offer unique single-family homes, townhomes and condos.
Furthermore, if it's a great community atmosphere that you're after, then look into condos in:
Homes In Magic Village Orlando For Sale
Homes In Lucaya Village Resort For Sale
Kissimmee Real Estate Market
One last point.
The Kissimmee real estate market is a good one to invest in.
All things considered, the Orlando housing market is set to keep growing for years to come.
Appreciation rates are up and home values have never been higher.
But hurry and get in on the action of this market.
Kissimmee vacation and holiday villas for sale don't last long on the market.
Claim yours today!
Check Out Kissimmee, FL Real Estate Market Updated Data And Statistics
Looking Florida Villas For Sale Kissimmee? Count on the Best Realtors Today!
To be sure, Florida villas for sale Kissimmee will make for the perfect place to vacation with your family.
And when you need the help of the most trusted real estate agency around, call Authentic Real Estate Team!