1,251 properties found
Page 1 of 105
Join thousands of other satisfied new Floridians and move to Kissimmee! This amazing Central Florida community is truly one of Orlando's greatest suburbs offering incredible surrounding nature, great educational opportunities, sports clubs, high-class amenities and much more! Shop in style, dine at some of Florida's best restaurants and hop to the theme parks, like Walt Disney World and Universal Studios, whenever you like! Then when you do find your dream property, rely on Authentic Real Estate Team for all of your home maintenance and specialized property management needs for your Kissimmee FL home. Unlike other real estate and property management companies in the Kissimmee area, we take a 360-degree approach to home ownership. In short, we are with our clients and partners every step of the way from home search and negotiations to renovation, landscaping and painting. Get in touch today to find out more!
What is Property Management?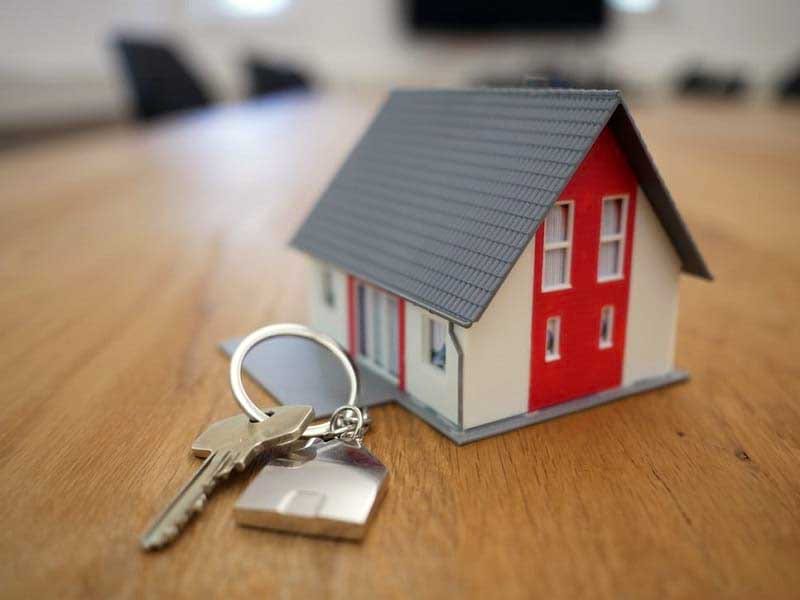 Sure, the name "property management" is pretty self explanatory, but actually it is so much deeper.
Yes, property management is the maintenance, beautification and management of a property.
However, truly sustainable and impactful property management needs expert attention and experience.
Therefore, teaming up with Authentic Real Estate Team is a good idea.
Offload the stress of managing your home while getting the high-quality care your home deserves.
Long-Term Rental Property Management in Kissimmee
One thing to remember is that the entire Orlando region is experiencing a huge influx of new residents.
With the boom in population comes an equally massive economic boom.
New settlers often look for long-term rental properties before deciding on buying homes of their own.
Therefore, if you are a long-term rental property owner, now is the time to get your property into tip-top shape.
Call Authentic Real Estate Team for the best specialized property management services in Kissimmee Florida.
Second Home Property Management in Kissimmee
Of course, owning a second home is hugely advantageous.
But it can also come with some downsides.
Managing and maintaining a second home from afar is nearly impossible.
When you need help keeping your second home in Kissimmee FL running well, then Authentic Real Estate Team can help with dedicated agents to provide specialized second home property management services all year round.
Short-Term Rental or Vacation Rental Property Management in Kissimmee
Additionally, we support short-term rental property and vacation rental property owners too!
With 70 million tourists traipsing through Orlando every year, we know you have your hands full managing bookings, cleaning between guests, etc.
Offload that headache and stress and call Authentic Real Estate Team for great Kissimmee property management services today!
Why Choose Us for Property Management in Kissimmee?
We've helped over 200 Orlando and Kissimmee-area buyers make their property ownership dreams come true.
We can help you too!
Call us today to find out just how our experienced, knowledgeable and expert agents are the team members for you when it comes to Kissimmee FL property management.
Reason 1: Family-Owned Property Management Company
Of all of Kissimmee's property management companies, we are the only one that is family-owned and operated.
Therefore, we operate with family values, putting other families' needs first.
Reason 2: Customer Service That Can't Be Beat
Our customer service care and quality is extremely high.
When you need specialized property management services that come with a smile and true dedication, call Authentic Real Estate Team.
Reason 3: Watch the Stress Melt Away
Stress is the silent killer.
So why tack on more of it by trying to manage your property alone?
Simply put, Authentic Real Estate Team specialized Kissimmee property management services are sure to make things a whole lot better.
Reason 4: Secure Your Financial Future
You've invested a lot into buying your Kissimmee FL property.
Now make sure it holds its value by keeping it looking shiny and new from the inside out.
Whether you're in need of a pool cleaning, updated décor, or a fresh paint job, we pick up where other Kissimmee property management companies leave off.
Reason 5: Get More Out of Your Precious Time
All in all, the best reason to partner with one of Kissimmee's property management companies is that you get more time.
Spend your valuable and precious hours with the ones you love most, not cleaning out your gutter.
Property Management for All Types of Homes in Kissimmee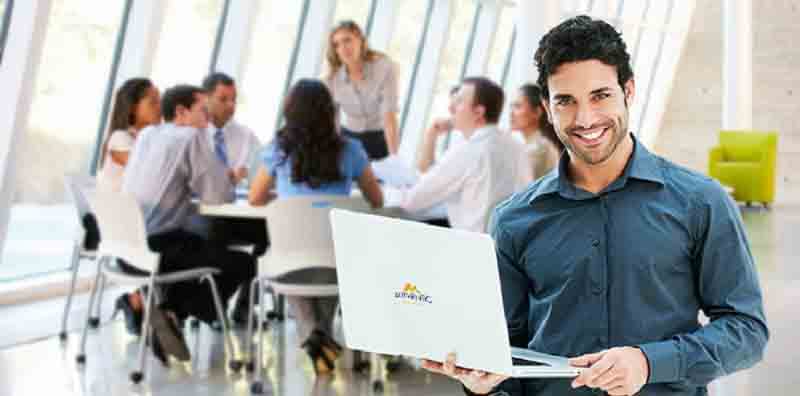 Give that there are so many different kinds of Kissimmee homes for sale you may be wondering if we can really service them all.
The answer is a resounding yes!
Whatever type of property you own, we can help you maintain and manage your home.
Kissimmee Vacation Homes
Kissimmee vacation homes for sale are popular among, well, vacationers!
If you frequent the Orlando area every summer for a nice holiday, then these are the homes for you.
New Homes in Kissimmee
It's trending that families want new homes for sale in Kissimmee.
And it's not hard to see why.
Owning a brand new home brings so many perks and benefits.
Call Authentic Real Estate Team to find out more about new constructions and new build options.
Kissimmee Homes With Pool
Of course, everyone knows that Florida is the Sunshine State.
Therefore, owning one of our homes for sale in Kissimmee FL with pool is a great idea to keep cool all year round.
Luxury Properties in Kissimmee FL
Of all the Orlando area suburbs, Kissimmee is one of the most luxurious.
And many famous people, celebrities, and professional athletes choose luxury homes for sale in Kissimmee FL because it simply doesn't get better.
Lakefront Homes Property Management in Kissimmee
Water lovers rejoice!
Kissimmee borders Lake Tohopekaliga on its southern side, and is dotted by many smaller lakes as well.
Hence, you'll find many beautiful Kissimmee lakefront homes for sale that sit right on these gorgeous bodies of water.
Condos & Apartment Property Management in Kissimmee FL
Though they are smaller than their single-family home counterparts, condos for sale in Kissimmee Florida need TLC too.
If you're in need of new appliances, a good carpet cleaning or redecoration for your Kissimmee apartment or condo, don't sort through all of the sub-par property management companies.
Call Authentic Real Estate Team today!
Kissimmee Townhomes
In addition, townhomes for sale in Kissimmee may need a touchup every now and then.
We pick up where your HOA leaves off when it comes to specialized, in-depth and thorough property management.
Single-Family Homes in Kissimmee
Kissimmee is well-known and beloved for its family-friendly atmosphere.
Therefore, single family homes for sale in Kissimmee FL are always in high demand.
If you're looking for the classic and elegant American home, then these are the properties for you.
Villas Property Management in Kissimmee
If you're after a beautiful, spacious and luxurious house then check out Kissimmee villas for sale.
These properties range in size, style and architectural design, but they all boast more than four bedrooms, large lots and only the most modern interiors.
Kissimmee Property Management for Homes With Guest House
Last but not least, homes for sale with guest house in Kissimmee FL are a wise idea if you are a frequent host of many guest.
To make shared living easier without compromising on luxury, check out these stunning properties and give us a call today!
Talk to An Authentic Real Estate Team Realtor in Kissimmee Today!

To get true quality help with all of your real estate needs, call an Authentic Real Estate Team agent in Kissimmee!
Each and every one of our Authentic Real Estate Team members is among the best service providers in the area.
Meet The Best Realtors In Kissimmee, FL
Looking for the Best Deals on Homes for Sale in Kissimmee?
Get the deal you deserve on Kissimmee homes for sale.
Whether you're interested in expanding your portfolio with a second home or you're looking for your first condo, Authentic Real Estate Team can help!
See All Homes For Sale in Kissimmee, FL!
Want to Sell Your Home Fast in Kissimmee? Talk to an Authentic Real Estate Agent Today!
Want to sell your property with speed and efficiency?
Selling a home in Kissimmee has never been easier with the help of Authentic Real Estate Team.
Selling A Home In Kissimmee, FL
Kissimmee's Unique Communities
Kissimmee is a collection of smaller sub-communities, each unique in its own right.
Explore each of them below to find the one that fits your needs and lifestyle:
If it's modern single-family homes or townhomes that you're looking for, then we recommend
However, if you're on the hunt for a contemporary condo with stunning Florida views, then check out:
Kissimmee Real Estate Market
All things considered, the Kissimmee real estate market is experiencing a period of enormous growth.
If you're looking for a strong housing market with increasing appreciation rates and high home values, then look no further.
Check Out Kissimmee, FL Real Estate Market Updated Data And Statistics
Need Kissimmee Property Management? Count on Authentic Real Estate Team to Help You Now!
If you've been weeding through Kissimmee property management companies to find the exactly right one, we're here to make your life easier.
Authentic Real Estate Team is your property management partner, no matter the type of home you own.
Call Authentic Real Estate Team today for all of your real estate and property management needs.