473 properties found
Page 1 of 40
When it comes to the glorious and sunny Florida living that you've been dreaming of, then have we got something for you! Kissimmee in the Orlando metropolitan area is one of the greatest family-friendly communities surrounded by beautiful nature and offering great recreational activities, plenty of fine dining, brand-name shopping and much more. But when it comes to finding a home, it can be a headache of a process.

However, with townhomes for sale in Kissimmee, this is not the case.

That's because townhouses for sale in Kissimmee Florida are cheaper than their single-family home counterparts, are easier to maintain, and offer a high sense of community.
Why Should I Buy a Townhome for Sale in Kissimmee?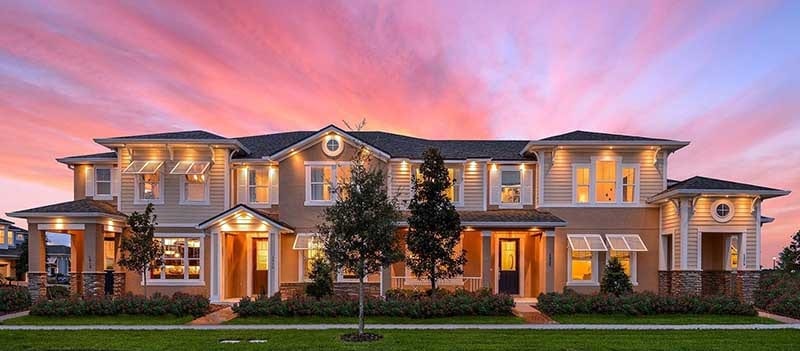 All in all, buying a townhome for sale in Kissimmee is sure to benefit you and your family in numerous ways.
In fact, townhouse owners are most satisfied with extra amenities for community residents, maintenance provided by HOAs, and their cozy homes.
Reason 1: Priced Right for Every Budget
Whether you're on a high-flying budget or you take a more cautious approach to your finances, you'll love the fact that these townhouses are priced more reasonably than single-family homes.
Reason 2: Modern Design in the Heart of Town
In short, the whole Orlando area is experiencing a huge economic boom and new properties, including townhome developments, are popping up all over.
They are built with modern, open floorplans and are located centrally in the heart of Kissimmee.
Reason 3: A Great School District
Kissimmee elementary and middle schools rank highly for their academic prestige.
So parents rejoice – your new family townhome is zoned for a great school for your kids.
Reason 4: A Family-Friendly Atmosphere
Being that Orlando's suburbs are designed with families in mind, it's no wonder that new families want to call Kissimmee home.
In brief, there is plenty of natural beauty, safety ratings are high and there are tons of activities for children.
Reason 5: Amenities and Entertainment for All
Another reason why Kissimmee is such a great place to live is that it offers amenities and entertainment for people of all ages.
No matter your interest – from biking and hiking, to visiting museums, to kayaking and fishing – there is something for you!
Want to Sell Your Townhome in Kissimmee for the Best Price?
When you're interested in selling a home in Kissimmee, you need the help of an experienced real estate agent.
Authentic Real Estate Team is the team you can trust to sell your home quickly at the price you deserve.
Selling A Home In Kissimmee, FL
Need a Property Management Service for Your Townhome in Kissimmee?
Here at Authentic Real Estate Team, we believe that successful real estate ownership is a comprehensive process.
Hence, we provide Kissimmee property management services for all townhome owners and owners of all other types of properties.
Meet The Best Kissimmee Property Management Service
The Best Deals on Homes for Sale in Kissimmee FL

Whether you're looking for a townhome, single-family home, swanky villa, or high-rise apartment, we can help.
Read on to explore our full and diverse portfolio of Kissimmee homes for sale.
Vacation Homes for Sale in Kissimmee FL
Kissimmee vacation homes for sale are incredibly popular and last usually only 40 days on the market.
These spacious homes are especially in demand among tourists who are fed up with hotels and want a private place to vacation.
See All Vacation Homes For Sale In Kissimmee, Florida
Kissimmee Homes for Sale With Swimming Pool
One of our most luxurious but also practical property types of properties are homes for sale in Kissimmee FL with pool.
This is because Kissimmee temperatures reach well into the 90s in the summer time.
See All Homes For Sale In Kissimmee, FL With Pool
New Townhomes for Sale in Kissimmee FL (and More)!
When it comes to new homes for sale in Kissimmee, you'll have your pick of the litter.
There are so many new developments and homes for sale to accommodate the area's growing population.
See All New Homes For Sale In Kissimme, Florida
Kissimmee Luxury Townhomes for Sale (and Other Properties Types)
Yes, townhomes in Kissimmee are not only more affordable and convenient, they are also modern and luxurious.
If you're interested in giving your family the lifestyle they deserve, check out luxury homes for sale in Kissimmee FL.
See The Best Luxury Homes For Sale In Kissimmee, FL
Lakefront Homes for Sale in Kissimmee
There are two massive and majestic lakes that border the city of Kissimmee.
Lake Tohopekaliga and East Lake Tohopekaliga are enjoyed by residents who love to swim, fish, kayak, and boat here.
Therefore, if you're interested in lakeside living then Kissimmee lakefront homes for sale are for you.
See All Lakefront Homes For Sale In Kissimmee, FL
Apartments Condos to Buy in Kissimmee
Condos for sale in Kissimmee are also very affordable and convenient properties.
Lots of retirees, professionals, and young families choose condos and apartments in Kissimmee for this reason.
See All Condos For Sale In Kissimmee, Florida
Kissimmee FL Villas for Sale
Overall, Kissimmee villas for sale are some of the most impressive mansion homes in all of Florida.
Think eight bedrooms, game rooms, indoor pools, home theaters and gyms and everything else you can imagine.
See All Florida Villas For Sale Kissimmee
Homes for Sale in Kissimmee FL With Guest House
Choose homes for sale with guest house in Kissimmee FL if you love to entertain guests and family.
You'll be able to give your in-laws the space that they, and you, want when they come into town.
See All Homes For Sale In Kissimmee With Guest House
Look At All Homes for Sale in Kissimmee Now!
You see that Kissimmee homes for sale are incredibly diverse and range in terms of style, size and design.
Whichever property type appeals to you, the Authentic Real Estate Team can help!
See All Homes For Sale in Kissimmee, FL!
A Real Estate Agent That Makes a Difference When You Buy a Townhouse for Sale in Kissimmee Florida
Hundreds of home buyers choose our team of real estate agents for their expertise, knowledge and authenticity.
If you're looking for a real estate agent in Kissimmee, look no further!
Meet The Best Realtors In Kissimmee, FL
Kissimmee Real Estate Market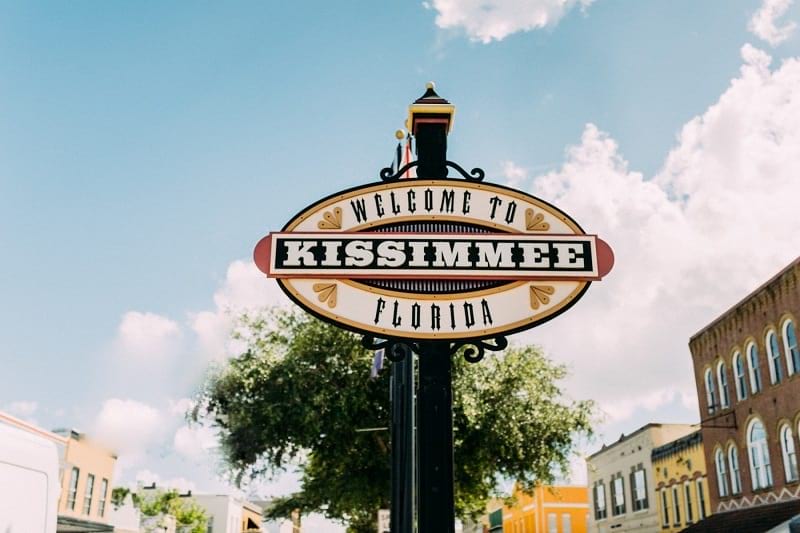 Without a doubt, the Kissimmee real estate market is a strong market for property investments.
It's been heating up for the last decade so home values and appreciation rates are at an all-time high.
Check Out Kissimmee, FL Real Estate Market Updated Data And Statistics
Looking for Townhomes for Sale in Kissimmee? Count on Authentic Real Estate Team Today!
Contact Authentic Real Estate Team by calling, emailing or simply visiting our offices.
You'll soon see just why Kissimmee home buyers and sellers trust our team with their property dreams.