19 properties found
Page 1 of 2
Reunion new homes for sale are a wonderful investment. These homes embody the spirit of Reunion Resort: luxurious and tailored to the needs of the residents. There are endless activities in Reunion to make everyone happy. Additionally, this community is blossoming with new builds, ensuring the neighborhood stays modern and appreciation stays high. Reunion is a very popular place to live. With a great location, modern homes, and ideal activities throughout town, anyone can find their new home here.
Why Should I Buy a New-Construction Home in Reunion?

There are endless reasons why one would choose to live in Reunion.
In short, the town contains everything you could wish for: great schools and exciting activities to an exquisite atmosphere geared towards families.
As soon as you choose a new Reunion property, you'll realize you made the right decision.
Reason 1: Modernity
Reunion is a great town for modern living.
Not only is the community filled with modern amenities, the homes here are very modern and stylish, especially the new homes in Reunion.
Reason 2: Great for Families
New construction for sale in Reunion are zoned for excellent schools that afford your children wonderful academic opportunities.
On top of that, the security of a gated entrance and family-friendly activities make Reunion a nurturing place to settle and grow.
Reason 3: Entertaining Amenities
With shopping, bars, restaurants and recreational activities all throughout Reunion, your days here will be packed full of activities.
This is just one of the reasons why Reunion attracts so many new residents.
Reason 4: Nearby Attractions
Located 10 minutes from Disney World, you will always have access to one of the most famous attractions in the world.
For this reason, new builds for sale in Reunion are a great investment and also make for great vacation properties.
Reason 5: Wonderful Community Feel
Reunion is like one big friendly neighborhood.
It is a tight-knit community, perfect for families and buyers of all ages.
Once you purchase a new construction for sale in Reunion, you will get to meet the wonderful faces of Reunion.
Want to Sell Your New Home in Reunion?
If you are moving, we are sure that the Reunion community will miss you!
However, Authentic Real Estate Team is always here to help make the transition of selling a home in Reunion a smooth one.
Sell Your Home In Reunion Florida
Need Property Management for Your New-Construction Home in Reunion?
Home ownership can come with lots of new responsibilities.
However, if there is one thing Authentic Real Estate Team is best at, it is alleviating the concerns of our clients.
Therefore, we can help with upkeep, maintenance and more when you request Reunion property management services.
Meet The Best Reunion Resort Property Management Services!
Types of New Homes for Sale in Reunion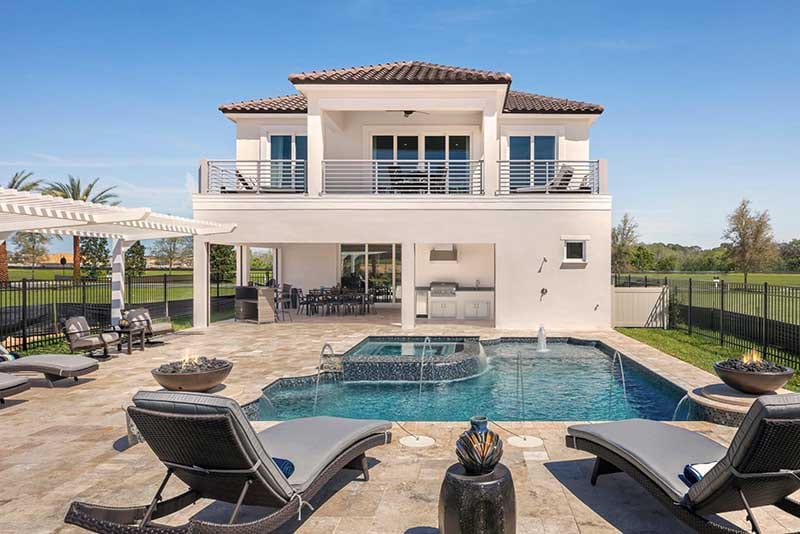 Many unique property types make up the incredible real estate landscape of Reunion.
Therefore, whether it's new constructions or older properties, Reunion has something for everyone.
New Vacation Homes for Sale in Reunion
Reunion is ideal for vacations because it was specifically designed as a luxury vacation resort!
If you want to be the next homeowner of one of the vacation homes for sale in Reunion, give us a call today.
See In Reunion Vacation Homes For Sale
New Home Construction in Reunion FL With Pool
Pools are the perfect way to stay cool in Florida's heat.
While you will have 10 community pools in close proximity, homes for sale in Reunion FL with pool can be great if you want a private pool right outside your door.
Reunion Resort Pool Homes For Sale
New Luxury Homes for Sale
Luxury homes for sale in Reunion FL are spectacular properties for anyone who wants to enjoy the height of Florida luxury.
See All Luxury Homes For Sale In Reunion FL
New Condos and Apartments for Sale in the Reunion Area
Conversely, condos for sale in Reunion are the perfect affordable, low maintenance option.
These properties may be ideal for you if you want something smaller, while still enjoying the wonderful Reunion community.
See In Reunion Resort Condos For Sale
New Townhome Constructions for Sale in Reunion
Additionally, townhomes for sale in Reunion are another affordable option.
These have more space, a great neighborhood feel and the help of an HOA.
See In Reunion Townhomes For Sale
New-Construction Single-Family Homes
As such a great place for families, there are definitely plenty of single-family homes for sale in Reunion FL.
Indeed, single-family homes are the most common property type, and could be your next forever home.
See All Single Family Homes For Sale In Reunion FL
New Waterfront Homes in Reunion
With rivers and lakes all around Central Florida, Reunion is perfect if you desire to live near water.
Our handpicked Reunion lakefront homes for sale have exquisite views and truly embody Florida living.
See In Reunion FL Lakefront Homes For Sale
New Villas for Sale in Reunion
Want something elegant and luxurious with a spacious yard?
You are in luck: Reunion villas for sale are the ideal choice for you.
See In Reunion Resort Orlando Villas For Sale
New Home Construction in Reunion FL With Guest House
Finally, homes for sale with guest house in Reunion FL can offer you all of the additional space you desire.
Your guests will thank you when they get to stay in a luxurious Reunion guest house that gives them privacy and comfort.
See All Homes For Sale In Reunion FL With Guest House
Meet All Homes for Sale in Reunion!
Altogether, there are endless options when it comes to Reunion real estate.
This makes the search for new properties in Reunion fun but a bit overwhelming, as there are simply so many property choices.
However, the Authentic Real Estate Team is here to help.
See In Reunion Homes For Sale
Need a Real Estate Agent to Buy a New Home in Reunion? Speak With an Authentic Real Estate Team Realtor!
Every Authentic Real Estate Team real estate agent in Reunion is well-qualified and professional when it comes to assisting our clients.
As soon as you contact us, we will be sure to provide enthusiastic help on your exciting home search!
The Best Real Estate Agents In Reunion FL
Reunion Real Estate Market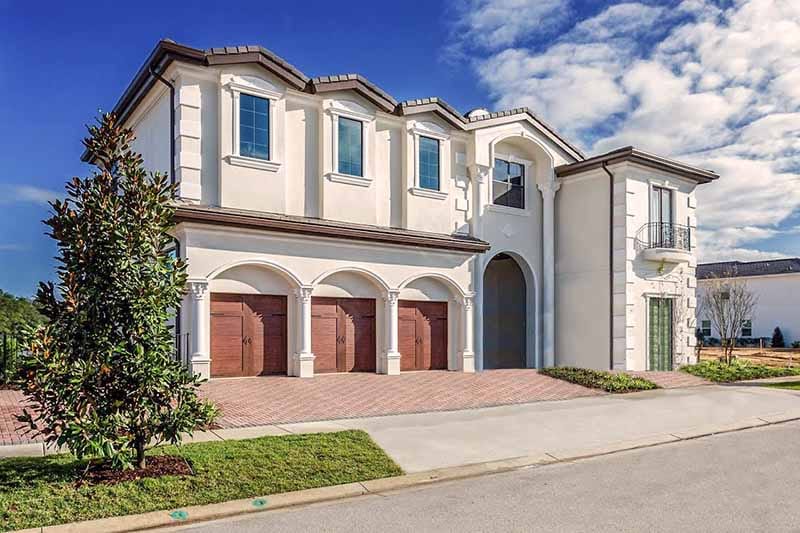 Reunion has many properties to rent or to buy, with prices to fit many budgets.
Overall, the average home price here is $396,837 and the rental average is $2,867, but these prices vary among different property types.
In short, based on the progress and growth of the Reunion real estate market, home buyers are getting a great investment with their homes.
See All Reunion FL Real Estate Market Statistics
Looking for New Homes for Sale in Reunion? Count on the Best Real Estate Team Today!
Do not hesitate any longer!
Your dream house is waiting in Reunion.
All you have to do is give Authentic Real Estate Team a call and we can get the process started.