170 properties found
Page 1 of 15
The ideal Reunion Florida vacation homes for sale are waiting for you! Reunion is a wonderful location in the greater Orlando region, with great real estate.

Homes here are majestic and luxurious and make for the perfect vacation homes. Additionally, the town of Reunion is truly picturesque on its own.

Have you ever wondered what it would be like to live in a community intricately designed as a vacation resort? In Reunion, you won't have to wonder anymore! Whether you are looking for a vacation home, permanent residence, or rental property, Reunion is the place to be.
Why Should I Buy a Vacation Home for Sale in Reunion FL?


When you purchase one of our Reunion Florida vacation homes for sale, you are investing in more than just a perfect property.
Reunion is a beloved town, filled with delightful activities in a beautiful setting, making it a true vacation haven.
Reason 1: Endless Activities
On top of relaxation, which you can get at the spas in Reunion, a vacation requires activities to keep everyone in high spirits.
And there's no shortage of fun things to do in Reunion!
With golf courses, pools, recreational areas, restaurants and shopping, boredom is a thing of the past.
Reason 2: You Can Rent Out Your Property!
When you are not staying in your vacation home, you can rent out the property to make some extra money.
Therefore, vacation homes for sale in Reunion Florida can be your next great investment opportunity.
Reason 3: Picturesque Properties
Reunion vacation homes for sale are known for their elegance and beauty.
Certainly, all properties are modern and luxurious.
With many different styles, there will be a perfect property for you.
Reason 4: Comfortable Atmosphere
Reunion is a community filled with friendly faces.
It is safe and secure, so you'll always be at ease in your new vacation home.
In addition, you can get to know some great people in the friendly neighborhood environment.
Reason 5: Proximity to Nearby Attractions
Here in Reunion, Disney World and Universal are right around the corner.
Therefore, you can always frequent these famous attractions.
Want to Sell Your Vacation Home in Reunion for the Best Deal?
If you are selling a home in Reunion, be sure to contact Authentic Real Estate Team so we can assist you on your journey.
Though Reunion will miss you, selling here can be a great opportunity, and we will make sure the process is beneficial to you.
Sell Your Home In Reunion Florida
Looking for a Vacation Second Home for Sale in Reunion?
With three of Florida's best golf courses, 10 resort style pools, pro-level Har Tru tennis courts, and convenience to Disney, Reunion is one of the best places to own a seasonal vacation home in Florida.
Ask how ILoveVH by Authentic can help you convert your seasonal home to a hybrid vacation rental and earn passive income all summer long!
The Best Of Second Home In Reunion For Sale
Authentic Real Estate Team Has Specialized Property Management Services for Your Vacation Home!
Indeed, Authentic Real Estate Team offers much more than real estate services.
If you need any help keeping your property in pristine condition, we are the people to call.
Our premium Reunion property management services can help with a variety of homes, projects and upkeep, so give us a call today!
Meet The Best Reunion Resort Property Management Services!
Meet the Best Homes for Sale in Reunion FL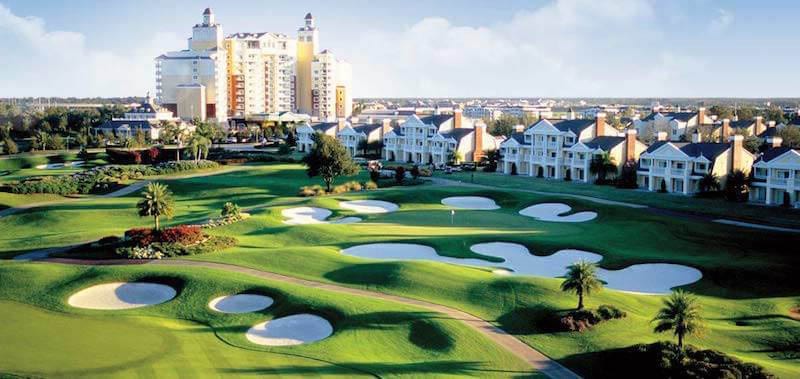 With such a vast array of Reunion houses for sale, you'll be sure to find something perfect.
Check out the unique qualities of each one, so you can make the best decision on Reunion vacation homes for sale, or whatever property type best suits your needs.
Homes for Sale in Reunion With Pool
Homes for sale in Reunion FL with pool are great if want a private pool to keep cool in during the summer.
These can make the Florida weather and sun even more enjoyable than it already is.
Reunion Resort Pool Homes For Sale
New Construction for Sale in Reunion FL
Though Reunion offers amazing existing properties, if you want something brand new, new homes for sale in Reunion are the way to go.
These properties will be newly constructed, just in time for your move!
See In Reunion New Homes For Sale
Luxury Properties in Reunion FL for Sale
If you want to experience the full extent of the luxury that Reunion has to offer, check out our selection of luxury homes for sale in Reunion FL.
These show-stopping properties are the height of elegance and make for perfect vacation homes.
See All Luxury Homes For Sale In Reunion FL
Lakefront Homes for Sale in Reunion
Additionally, there are several Reunion lakefront homes for sale.
These offer serene waterfront views that just add to the beauty of Reunion.
See In Reunion FL Lakefront Homes For Sale
Reunion Townhomes for Sale
Yet another property type are our townhomes for sale in Reunion.
These are smaller properties, but still offer the community feel of a neighborhood.
See In Reunion Townhomes For Sale
Apartments and Condos for Sale in Reunion FL
Generally, the most affordable property types here are condos for sale in Reunion.
Offering a low-maintenance lifestyle, these are great for anyone who wants to enjoy the blissful community of Reunion.
See In Reunion Resort Condos For Sale
Villas for Sale in Reunion
These beautiful property types have large lawns and ample space, making them luxurious and comfortable.
Check out our premium inventory of Reunion villas for sale if this comfortable lifestyle interests you.
See In Reunion Resort Orlando Villas For Sale
Homes for Sale in Reunion FL With Guest House
Our collection of homes for sale with guest house in Reunion FL can give you the extra space you need to house all of your desired guests.
Now, your visitors can enjoy the wonderful Reunion community with the added comfort of a guest house.
See All Homes For Sale In Reunion FL With Guest House
Short Term Rental Properties For Sale In Reunion: Your Best Investment In Vacation Homes!
If you're looking for short-term rental properties for sale in Central Florida, look no further than Central Florida's premier short-term rental community – Reunion Resort!
In the master-planned community of Reunion, Florida, you'll find the Orlando area's most elite market of short-term rental properties for sale in the Gateway to Disney, Kissimmee.
And with three of Florida's best golf courses, as well as a range of other resort style amenities on site, it's not just Disney-goers who are vying to stay at this prestigious resort.
But of course, you don't have to overpay for the prestige of investing in Reunion.
Because with Authentic Real Estate Team Team, you get a handpicked selection of the best Reunion rentals at the best prices.
Call now!
What Is Short-term Rental Investment?
As the name makes clear, a short-term rental investment is a type of real estate investment you can rent out on a short-term basis.
With a short-term rental, tourists can enjoy convenience to their vacation destination in a real home, complete with creature comforts such as fully equipped kitchens, an array of sleeping configurations, and open-plan living spaces.
Moreover, many short-term rentals can be found behind the gates of luxury vacation rental resorts, with enchanted amenities like themed bedrooms and state-of-the-art gaming rooms inside the homes, and access to resort-style community amenities like golf courses, water parks, arcades, sports courts, and more.
And it's this combination of domestic comfort and novel fun that Reunion Resort offers in abundance.
At Reunion, you'll find short-term rental properties for sale with Disney-themed bedrooms and home movie theaters in the homes, as well as access to an incredible array of community amenities, including 10 pools, and three of Central Florida's best golf courses.
See other types of Homes In Reunion bellow:

Vacation Homes For Sale In Reunion
Reunion Golf Course Real Estate
Reunion Residential Neighborhood
55+ Communities In Reunion
Homes For Sale In Reunion With Boat Dock
Fully Furnished Homes For Sale In Reunion
Pet Friendly Homes For Sale In Reunion
Conservation View Homes For Sale In Reunion
Communities With Fitness Center In Reunion
Communities With Tennis Court In Reunion
In Reunion Open House
Communities With Pool In Reunion
Homes In Reunion FL With 1 Acre
Two Story Homes For Sale In Reunion
One Story Homes In Reunion
3 Car Garage Homes For Sale In Reunion
See All Properties for Sale in Reunion Besides Holiday Homes Today!
Overall, there are many types of Reunion homes for sale to suit an array of needs.
Whether you are set on vacation homes for sale in Reunion, or want to check out some of Reunion's other offerings, Authentic Real Estate Team is here to help.
See In Reunion Homes For Sale
Need a Real Estate Agent to Buy a Vacation Home for Sale in Reunion FL? Talk to an Authentic Real Estate Team Realtor!


Soon, a real estate agent in Reunion can help you find the perfect home.
Any one of the talented and experienced real estate agents at Authentic Real Estate Team will provide you with top-notch service to make the home-buying process enjoyable.
The Best Real Estate Agents In Reunion FL
Reunion Housing Market
If you take a look at the Reunion real estate market statistics, you can see the great value and variety that these properties offer.
With median prices ranging from $232,500 for condos to $725,000 for single-family homes, Reunion properties cater towards many different buyers.
What's more is that the housing market has grown steadily over the last decade with high home values and even higher appreciation rates.
See All Reunion FL Real Estate Market Statistics
Looking for Reunion Vacation Homes for Sale? Count on the Authentic Real Estate Team Today!
Buying one of the Reunion vacation homes for sale could be your best decision yet.
Authentic Real Estate Team is here to assist you and ensure you find what you are looking for!
Give us a call today!