60 Properties found in this filter
1/5
If you're thinking of buying an investment property in Clermont, FL, Orlando Homes for Sale is here to help you invest with success. From the best selection of Clermont, FL investment properties at the best deals, to property management services designed to augment your returns, to seller's services designed to help you get a great price, we'll be there for you every step of your investment journey with superior customer service and outstanding results.
Whether you want to invest in a short- or long-term rental, or simply buy a second home and let Orlando growth grow your home value, Clermont is primed for investment success, and Orlando Homes for Sale is the team to help you succeed.
Buying Investment Property in Clermont FL?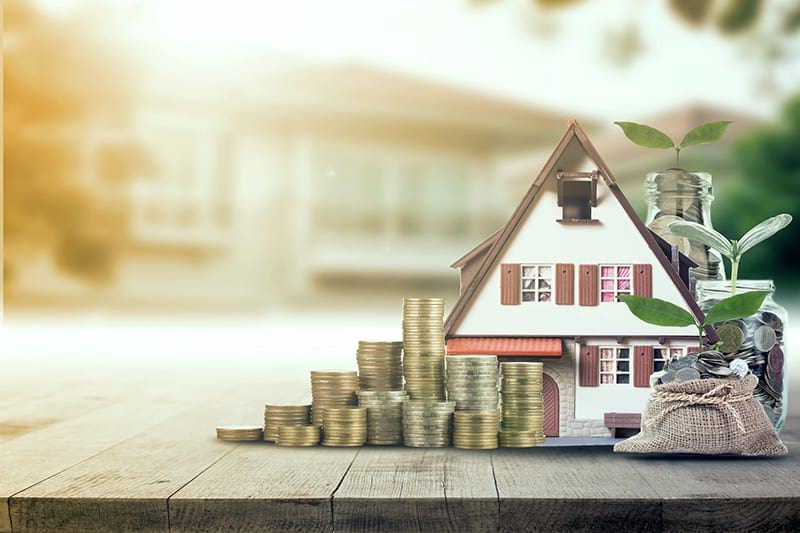 Dreaming of buying investment property in Clermont, FL?
Stop dreaming and start earning today, with Orlando Homes for Sale.
Because there's never been a better time to invest in Clermont.
This town has everything you need to succeed with your real estate investment, including short-term rentals near Disney parks, and residential homes for sale and rent in one of the fastest growing real estate markets in America.
Clermont offers vacation and residential renters like the best of two worlds: convenience two points of interest and attractions, in a natural setting that's worlds away from the city and theme park crowds.
But the first step toward investment success is landing a great deal on your home.
Therefore, if you're thinking of buying an investment property in Clermont, FL, let Orlando Homes for Sale help you start Strong with the deal you deserve.
Orlando Homes for Sale: The Best Broker in Clermont FL!
Orlando Homes for Sale is a proud partner of Authentic Real Estate Team, Central Florida's number-one investment real estate firm.
Our brokers bring over 10 years of experience to every sale, for the area knowledge, industry connections, and well-honed skills to help you succeed in the Clermont investment market.
So, if you want to make the best possible investment in Clermont real estate, count on the best Clermont broker – Orlando Homes for Sale.
The Best Selection of Investment Properties in Clermont
The Clermont real estate market is large and highly differential.
Thus, investors of all backgrounds and goals can find a home to suit their needs.
But just because a home is the right size, style, and price, and features the right set of amenities, for your needs, doesn't mean the property itself is high-quality.
So how do you know you're making a good investment?
You invest with Orlando Homes for Sale.
With Orlando Homes for Sale, you don't just get a selection of Clermont investment properties; you get Clermont's best.
Our team personally picks every property in our inventory, screening for homes with quality construction, thoughtful design, and amazing value.
We also look for properties with the best amenities, both private and shared, as well as the best locations near top attractions, ensuring every investment home we sell is primed for high occupancy and high returns.
The Best Of Clermont FL Property Investment
A Definitive Deal for Clermont Rental Property Investment!
With short-term rentals just half an hour from Disney parks, Clermont let's vacationers enjoy both convenient access to Disney and the peace and privacy of Clermont's idyllic setting.
That makes it a great option for rental investments, but first you've got to get a great deal.
Getting a great deal on your investment home is key to your ROI, as it gives you more room to grow your investment.
And hiring Orlando Homes for Sale is key to getting a great deal.
Why Buy an Investment Property in Clermont FL?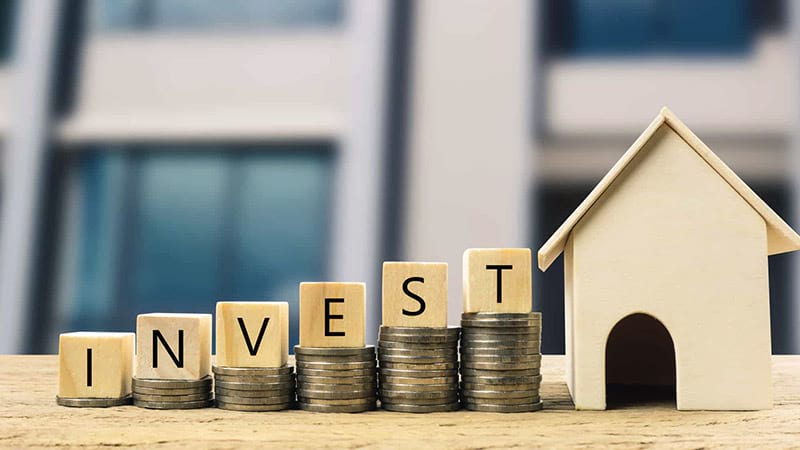 Clermont is one of the best places to invest in short-term rentals in Central Florida, with the perfect balance of Disney-park access and idyllic solitude.
Moreover, as Central Florida continues to grow at unprecedented rates, so to do Clermont home values.
Reason 1. Invest in the Magic of Disney With a Clermont Short-Term Rental
Want to invest in the magic of Disney?
With 60 million visitors a year, Walt Disney World is the busiest theme park on earth.
Every year, more vacationers choose Disney has their destination of choice, and every year, more of these vacationers choose to stay on vacation rentals.
However, they're often surprised to find that, with the exception of a few locations, short-term rentals are prohibited across much of the Orlando area.
Clermont, though, happens to be one of those exceptions.
Corner the market today by buying a Clermont, FL investment vacation property from Orlando Homes for Sale.
Reason 2. Fast Access to Disney in a Natural, Small-Town Setting
Peace and privacy are two of vacation rentals' biggest selling points, and on both fronts, Clermont delivers.
Because while Clermont offers quick and easy access to Disney, it's worlds away from the crowded tourist corridors near the parks.
Here, your guests will find a picturesque landscape of rolling green hills, old-growth trees, and a charming small-town atmosphere.
And yet, with a quick trip on US 192, they'll find themselves in the most magical place on earth in mere minutes.
Reason 3. A Perfect Storm of Profit Potential
As well as short-term-rental viability, Clermont makes a great place to invest in residential real estate.
Orlando is growing at an unbelievable thousand people a week.
And because many of these new arrivals are fleeing crowded cities up north and out west, many are looking for a place just like Clermont: wide-open spaces, small-town charm, etc.
In Clermont, these assets combine with a low inventory of homes to make a perfect storm of profit potential.
And market projections point to this trend continuing for at least the next 10 years.
Therefore, whether you want to rent out your home long-term, or use it as a buy and hold for a second home, Clermont promises a low time to sell and rent, and high average rates and sales prices.
The Best Reason: Clermont Real Estate Market Data and Statistics!
So, how do we know the Clermont market is growing?
It's all here in the real estate market data and statistics!
Check Out Clermont FL Real Estate Market Updated Data And Statistics
What Are the Best Neighborhoods in Clermont for Investment Property?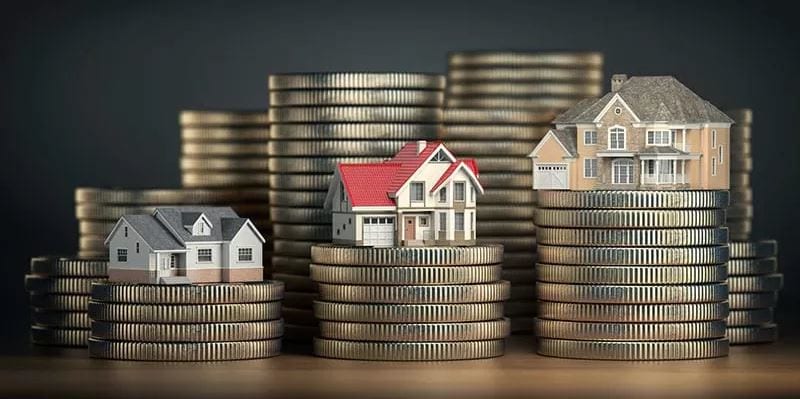 Clermont boasts a diverse wealth of neighborhoods to choose from.
At Orlando Homes for Sale, we've spent years getting to know Clermont on a neighborhood-by-neighborhood basis.
Check out a few of our favorites below!
Neighborhood 1. Hunter's Run
Hunter's Run is our pick for most flexible investment destination in Clermont.
Here you'll find everything that makes Clermont great in one place: charming homes of a certain age in a verdant, small-town setting, as well as convenience to local shopping, dining, and entertainment via Highways 50 and 27, which girdle the neighborhood.
This neighborhood epitomizes Clermont's wide-open spaces with oversized home sites, which are increasingly becoming a commodity in fast growing Orlando, and thus, are becoming increasingly valuable.
And yet, as an all-inclusive community, hunters run has everything you need for effortless modern-day living, including a gated entrance, resort-style pool with cabana, kid's playground, and more!
Neighborhood 2. The Canyons at Highlands Ranch
The Canyons at Highlands Ranch boasts high-end investment homes, world-class amenities, and stunning views just minutes from Disney and Downtown Orlando, yet worlds away from the tourist crowds.
Here, guests can enjoy full access to a 5-star amenity center where they'll find an Olympic-size swimming pool, pirate ship-themed splash zone for the kids, volleyball and basketball courts, walking trails, a community fire pit with tons of seating, and two off-leash dog parks for small and large breeds, respectively.
But what really sets the Canyons apart, and what served as the inspiration for its name, is it unique topography.
This isn't the flat Florida of popular imagination; the Canyons at Highlands Reserve Boasts panoramic hilltop views sure to take your guests' breath away.
Neighborhood 3. Legends
Ready to become a real estate investment legend?
If you're looking for the best investment properties for sale in Clermont, FL, look no further than Legends.
This neighborhood posts a range of high-end investment homes centrally located for convenience to Disney parks, downtown Orlando, and a wealth of restaurants, shops, and entertainment venues.
But your guests won't have to travel far for fun at Legends.
This neighborhood features a robust package of amenities, including a resort-style pool with covered lanai and ample seating, tennis and basketball courts, a state-of-the-art fitness center, and more.
Moreover, taking full advantage of Clermont's unique topography, Legends boast legendary views, with many of its homes overlooking a former golf course turned expansive conservation area.
Meet the Best Selection of Investment Properties for Sale in Clermont FL!
Clermont's housing market has something for everyone.
But only Orlando Homes for Sale has the perfect investment property for you.
Scroll below to explore your options, or call us today and tell us your investment needs and goals.
Vacation Investment Properties in Clermont
Want to invest in a vacation rental near the vacation capital of America?
Invest in a Clermont, FL vacation home with Orlando Homes for Sale today!
Investment Properties for Sale in Clermont With Pool
Great location near the parks: check.
Peace and privacy: check.
Fabulous short-term rental homes: check.
So, what's the missing ingredient you need for investment success?
Great amenities, of course.
And what's the most popular vacation-home amenity for Central Florida vacationers?
You guessed it: a private pool!
See All Pool Homes For Sale In Clermont FL
New Properties for Best Investment!
Looking for that new-home smell?
Orlando Homes for Sale is your premier source for new-construction investment properties in Clermont, Fl.
See All New Homes For Sale In Clermont FL
Invest in Luxury Homes in Clermont!
From high-end condos to sprawling estate homes, Orlando Homes for Sale brings you Clermont's largest and most diverse selection of luxury investment properties.
No matter what type of home best suits your needs, all of our properties come standard with luxury features like fully equipped kitchen, open-plan design, and spacious master suites.
So, what does luxury mean to you?
See All Luxury Homes For Sale In Clermont FL
Investment Townhomes in Clermont
On the fence between an investment condo and a single-family home?
Get down off that fence and into a Clermont townhome from Orlando Homes for Sale.
Our selection of Clermont townhomes are sized and priced right for the needs of most investors, and appeal to a wide demographic of renters.
So, no matter your budget or goals, check out our selection of Clermont townhomes today!
See All Townhomes For Sale In Clermont FL
Lakefront Properties for Real Estate Investment in Clermont FL
Nestled between Lake Mineola and Lake Minnehaha, near the shores of Lake Apopka and surrounded by many smaller lakes, Clermont is flooded with lakefront real estate.
Whether you want to invest in a rental for second home, lakefront real estate is highly desired by vacationers and residential renters and buyers alike.
See In Clermont FL Lake Homes For Sale
Apartments Condos for the Best Property Investment
Orlando Homes for Sale can help you invest for less with a sensible yet spacious condo in Clermont.
Enjoy a cozy getaway when you're in town and a steady passive income through the rest of the year!
See All Condos For Sale In Clermont FL
Clermont Villas to Invest in Real Estate
Our inventory of Clermont investment villas are second to none.
These top-shelf properties are filled to the brim with private luxury amenities like big-screen TVs with free cable, game rooms, themed bedrooms, and more!
See All Villas For Sale In Clermont Florida
Investment Properties With Guest House
Want to explore our selection of investment properties with guest houses in Clermont?
Be our guest!
See All Homes For Sale In Clermont With Guest House
Clermont Investment Properties in Communities!
Clermont is home to a number of luxury gated communities with both vacation rentals and residences, and robust amenities packages.
Explore a few of the best below.
Clermont Golf Course Real Estate
Gated Communities In Clermont FL
55 Plus Communities In Clermont FL
Pet Friendly Apartments In Clermont
Homes For Sale In Clermont FL With Boat Dock
Furnished Homes For Sale Clermont FL
Conservation View Homes For Sale In Clermont FL
Communities With Fitness Center In Clermont FL
Communities With Tennis Court In Clermont Florida
Open Houses In Clermont FL
Communities With Pool In Clermont FL
Homes In Clermont FL With 1 Acre
Two Story Homes For Sale In Clermont FL
One Story Homes In Clermont FL
3 Car Garage Homes For Sale In Clermont FL
Community 1. Serenity Townhomes
Want to buy a luxury vacation rental for less?
Want to save the earth while you save money?
Serenity boasts upscale townhomes just minutes from great shopping and dining, Disney World, and many other top attractions.
It's also home to a full range of resort-style amenities, including a large heated pool, sports courts, a fitness center, and more.
Moreover, Serenity Townhomes is a green community, with eco-friendly design and tech built into every home, and ample conservation areas.
The Best Deals In Serenity Townhomes Clermont For Sale
Community 2. Johns Lake Landing
Always dreamed of investing on the water?
Let Orlando Homes for Sale make your dreams a reality with an investment property at John's Lake Landing in Clermont.
This neighborhood features new-construction single-family homes dating from 2014 and later, many of which boast stunning views of John's Lake and private boat docks.
A luxury amenity center with resort-style pool and covered lanai lets your guests enjoy a relaxing vacation lifestyle while at the community, while a prime location off Highway 50 and Hartle Road gives them easy access to Disney parks and Downtown Orlando.
Community 3. Waterbrooke
One of the biggest markers for potential investment success is a great amenity center.
And they don't come much greater than the one at Waterbrooke.
Here your guests will enjoy everything from an Olympic-size swimming pool, to a gazebo with outdoor kitchen and shaded lanai, to a well-appointed fitness center, yoga studio, kids' splash pad and playground, hiking trails, and an off-leash dog park, all overlooking Waterbrooke's two sparkling lakes.
Furthermore, guests will find convenience to local shopping, dining, and entertainment, as well as quick and easy access to major points of interest like Walt Disney World, Lake Apopka, and Downtown Orlando.
See All Homes for Sale in Clermont FL!
Want to see our full selection of Clermont homes?
At Orlando Homes for Sale, we bring you the very best Clermont real estate, at the very best prices around.
So what are you waiting for; dive into our full inventory of Clermont dream homes and see what sparks your investment imagination!
See All Homes For Sale In Clermont FL
Talk With Clermont Real Estate Agent for the Best Deals!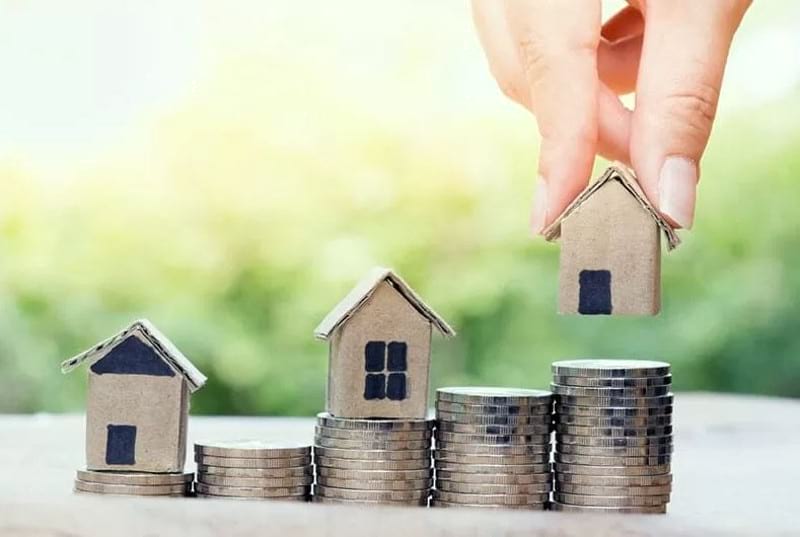 If you want to know where to find the best investment properties in Clermont, FL, the answer is clear – Orlando Homes for Sale.
Our agents have the area knowledge to help you find the best investment home for your needs in Clermont.
Speak to one of our friendly, professional realtors today!
Meet The Best Realtors In Clermont FL
Want to Sell Your Home in Clermont?
Orlando Homes for Sale is your investment realtor for life.
Therefore, when and if you're ready to sell your Clermont investment property, don't forget to call Orlando Homes for Sale.
As part of Authentic Real Estate Team, Orlando's full-service real estate conglomerate, we can handle every step of your sale.
From prepping and pricing your home, to a multimedia marketing campaign to get your home seen by the best buyers, to showings and open houses, counteroffers and negotiation, title and escrow services, and closing, we'll be there to make the process smooth, easy to understand, and rewarding.
Sell My House Fast Clermont Today!
The Definitive Property Management Services for Your Investment Property In Clermont FL
Need property management services for your Clermont investment home?
Orlando Homes for Sale can help with all your administrative needs, from booking, to leasing, to maintenance, repairs, and more.
In short, whatever it takes to help fortify and grow your investment, our team, or a qualified specialist from our network of trusted industry professionals, can provide it.
Meet The Best Property Management Clermont FL Services!
Count on the Best Broker for Clermont Investment Property!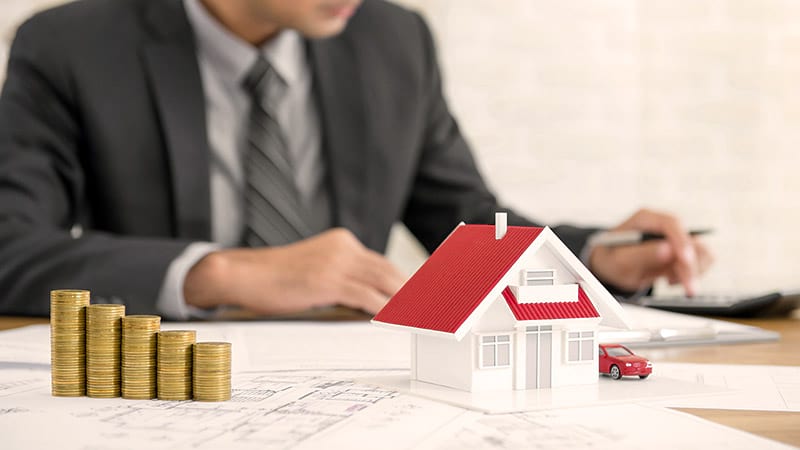 So remember, if you're looking for the best broker for Clermont investment real estate, the choice is clear.