44 Properties found in this filter
1/4
Here, you'll find some of the only townhomes for sale Davenport FL with their own private pools! Finally, you can enjoy the amenities of community living without the community pool. In addition, Davenport is short-term rental friendly, and you'll have no shortage of renters begging to stay. Orlando Homes for Sale has the best townhomes and luxury properties in Davenport to choose from, so contact us today to find your dream getaway!
Why Should I Buy A Townhomes For Sale Davenport FL?

The townhouses in Davenport Florida make great investment properties, vacation getaways, and full-time homes, and here's why.
Davenport is Close to Everything
The bustling city of Orlando is just a short drive away from Davenport, as is the wonderful Disney World.
Plus, with so many major highways running right by the area, you'll have easy access to pretty much the entire state!
Davenport Allows Short-Term Rentals
Most of the communities in the Orlando area don't actually allow short-term rentals, which makes investing in property a little more risky.
But Davenport is the exception, and the townhomes for sale in the community make for profitable short-term rentals.
First-Class Amenities
Since short-term rentals are allowed, the neighborhoods and complexes in Davenport have some of the best luxury amenities to attract vacationers.
Davenport is Family Friendly
With some of the best schools in the Orlando area, families that move to Davenport are setting their children up for long-term success.
In addition, Disney World is right around the corner for fun-filled weekends!
Davenport is Affordable
You might think Davenport is too expensive for your budget.
But surprisingly, the townhomes and properties for sale in Davenport are actually more affordable than most other Orlando-area communities!
The secret is the low price of land, which allows builders to focus on what matters: luxury homes and premier amenities!
Want to Sell Your Townhome in Davenport for the Best Price?
If you're selling a home in Davenport, then you need Orlando Homes for Sale!
We'll walk with you through every step of the process, and make sure you get the best price for your property.
Sell My House Fast Davenport Today!
Need a Property Management Service for Your Townhome in Davenport?
With our comprehensive Davenport property management services, owning an investment home is easier than ever.
We'll deal with the frustrating details of maintaining a rental so you can focus on enjoying the profits.
Meet The Best Davenport Property Management Services!
The Best Deals on Homes for Sale in Davenport FL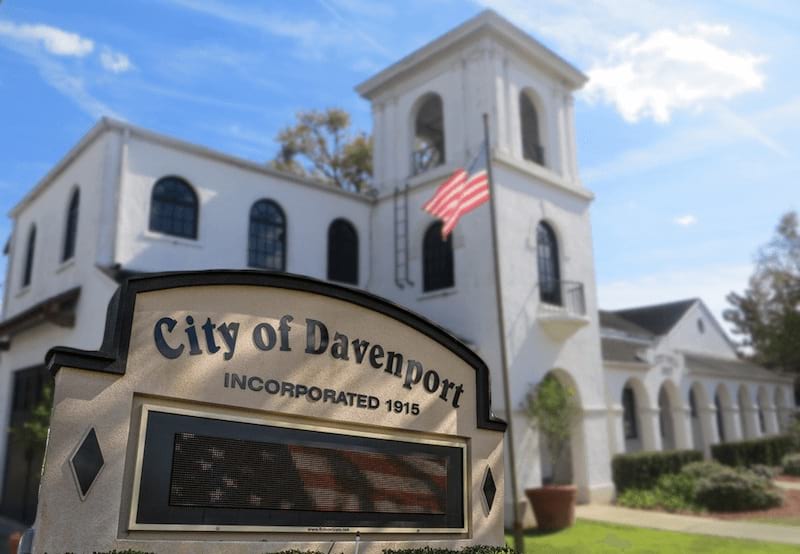 Whether you're looking for townhouses, single-family homes, or something different in Davenport Florida, we have all the best homes for sale in Davenport FL.
Vacation Homes for Sale in Davenport FL
A vacation home in Davenport is the best of both worlds: a relaxing getaway when you need it, and a passive income-maker when you don't!
Browse our selection of townhomes and other Davenport vacation homes for sale today.
See In Davenport Vacation Homes For Sale
Davenport Homes for Sale with Swimming Pool
You probably think that no townhomes come with their own private pool, but Davenport is here to prove you wrong!
It's one of the only communities in the Orlando area that has townhomes with their own private pools.
Check them and our other homes for sale in Davenport FL with pool out and prepare to be blown away!
See In Davenport, Florida Homes For Sale With Pool
New Townhomes for Sale in Davenport FL (and More!)
If you're looking for a townhouse in Davenport, but want the peace of mind of new construction, then never fear.
We have plenty of new townhomes and other new homes for sale in Davenport to choose from.
See The Best New Homes In Davenport, FL For Sale
Davenport Luxury Townhomes (and Other Property Types) for Sale
With such a luxurious community full of luxurious amenities, you want a luxurious home to match!
We have a wide array of luxury homes for sale in Davenport FL to choose from.
See All Luxury Houses For Sale In Davenport, Florida
Lakefront Homes for Sale in Davenport
Our Davenport lakefront homes for sale ensure that you (and your tenants) can enjoy the convenience of private lake access and the breathtaking views that come with waterfront property.
See All Waterfront Homes For Sale Davenport, FL
Apartments and Condos to Buy in Davenport
Looking for something a little smaller?
Orlando Homes for Sale also has apartments and condos for sale in Davenport that are just as luxurious as the townhomes.
See All Condos For Sale In Davenport, FL
Davenport FL Villas for Sale
Our Davenport villas for sale have it all: massive square footage, high ceilings, rolling estates, and wide-open floor plans.
See In Davenport Villas For Sale
Homes for Sale in Davenport FL with Guest House
A guest house is a great way to get your foot in the door of the real estate investment game.
Our homes for sale with guest house in Davenport FL are also a great way to ensure visiting loved ones have enough room to stay!
See All Homes For Sale In Davenport With Guest House
Single-Family Homes for Sale in Davenport
If you're looking for something a little more private than a townhome, why not look through our detached single-family homes for sale in Davenport FL?
See All Single Family Homes For Sale In Davenport, Florida
Look at All Homes for Sale in Davenport Now!
With so many luxury properties to choose from, it can be hard to know where to start!
If that's the case, you can just browse through our entire inventory of Davenport homes for sale.
Something is sure to catch your eye!
See All Homes For Sale In Davenport, FL
Check Out the Communities in Davenport FL
Davenport is home to some luxury neighborhoods worth checking out.
Festival Resort
With 2- and 3-bedroomtownhomes for sale Davenport FL and some of the nicest amenities in the area, Festival Resort is one of our favorite gated communities. And, since it's short-term rental friendly, you'll have plenty of renters ready to help you maximize your ROI.
See All Festival Resort Davenport For Sale
Solterra Resort
Solterra Resort is also a gated community with some nice luxury amenities. The townhomes here are larger, and there are plenty of single-family homes to choose from, too. Solterra Resort also has some of the only townhouses for sale in Davenport Florida with their own pool!
See All Solterra Resort Florida For Sale
A Real Estate Agent that Makes a Difference When You Buy Townhomes For Sale Davenport FL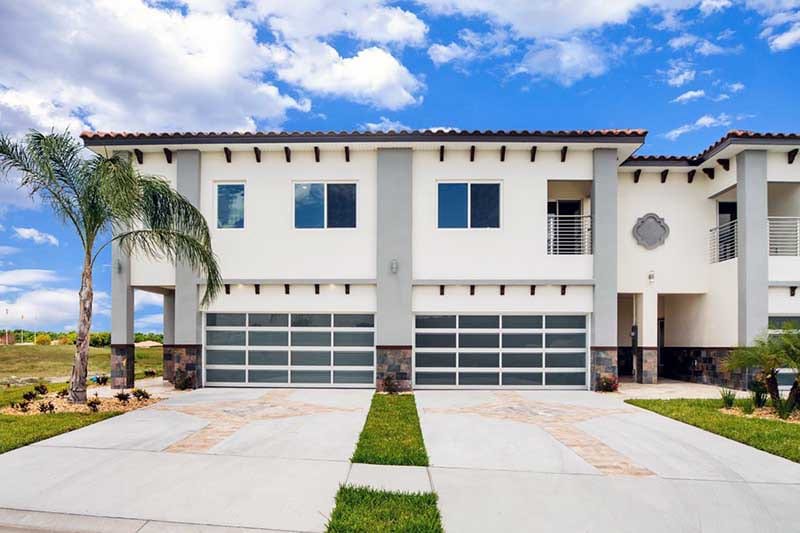 No matter what kind of property you're looking to buy, you need someone to represent you who's on your side.
Let us connect you with an Orlando Homes for Sale real estate agent in Davenport so we can take the frustration out of homebuying.
Meet The Best Realtor Davenport, FL
Davenport Real Estate Market
Investing in real estate means playing the numbers.
With our monthly Davenport real estate market updates, you'll have the information you need to make the most of your investment.
Check Out Davenport, FL Real Estate Market Updated Data And Statistics
Looking for Townhomes for Sale in Davenport? Count on the Orlando Homes for Sale Team Today!
No matter what your real estate needs are, Orlando Homes for Sale is the definitive full-service brokerage to get the job done.
If you looking for a townhomes for sale Davenport FL, contact us today to get started!