775 properties found
Page 1 of 65
Moving the family to Central Florida? Or perhaps you're thinking of investing in the Davenport short-term rental market. Whether you want to make the best life for your family, or the best return on your investment, Authentic Real Estate Team brings you the best selection of properties with community pools, in the best neighborhoods, in Davenport.
With Authentic Real Estate Team, you can give your family or guests the resort lifestyle they've been dreaming of without sinking your savings in a private pool.
Why Buy a Property in a Neighborhood in Davenport With a Community Pool?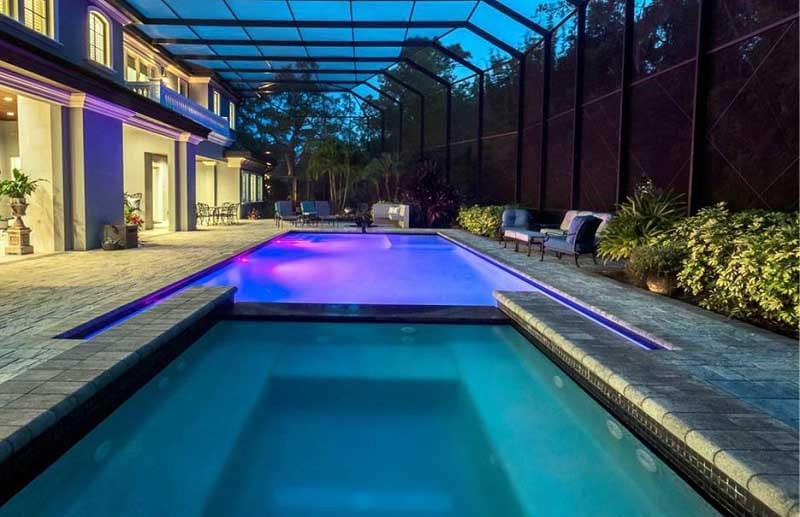 1. Keep Your Family Safe, Comfortable, and Entertained
Did you know Orlando is the fourth most humid city in the United States?
Moreover, with summer temperatures pushing triple digits daily, the heat and humidity is a deadly combination.
Therefore, keep your family safe, comfortable, and entertained, with our selection of homes with community pools for sale in Davenport.
2. Keep Your Funds Afloat
Planning to use your Davenport home as a short-term rental?
A pool can be a big differentiator, however the cost of installation is enough to sink your investment.
With Authentic Real Estate Team inventory of homes with neighborhood pools in Davenport, you can reap the benefits of the most in-demand vacation-home amenity while keeping your funds afloat.
3. The Joy Without the Job
Pools offer hours of joy, but they're a big job.
However, with a Davenport community pool home from Authentic Real Estate Team you can have the joy without the job, with a great place to swim and an HOA to take care of it.
The Best Communities in Davenport With Pool
Authentic Real Estate Team has assembled an all-star lineup of luxury Davenport communities with stunning community pools you have to see to believe.
See In Festival Resort Homes For Sale
See All Homes In Solterra Resort Florida For Sale
See All Types of Homes That You Can Get in Davenport Neighborhoods With Community Pool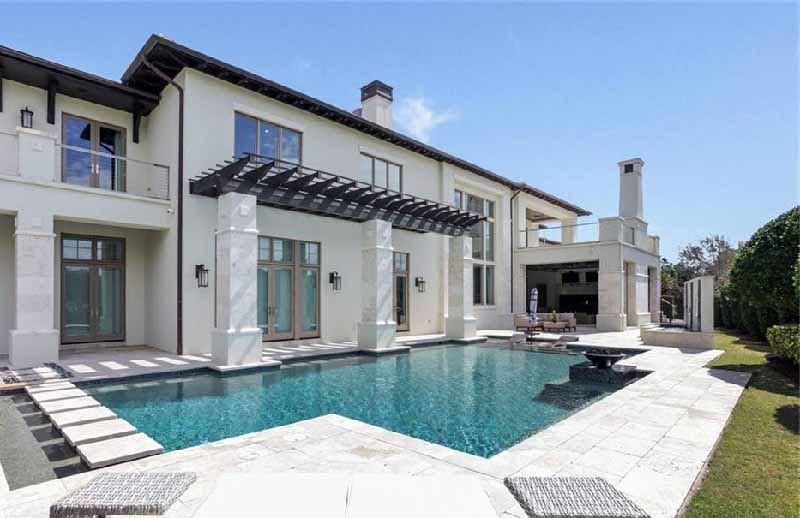 At Authentic Real Estate Team, we know there's no one-size-fits-all solution to your homebuying needs.
Therefore, we do our best to diversify our inventory, finding home and amenity combinations to meet every conceivable need.
Check out all our unique Davenport home types today!
See In Davenport Vacation Homes For Sale
See The Best New Homes In Davenport FL For Sale
See In Davenport Florida Homes For Sale With Pool
See All Luxury Houses For Sale In Davenport Florida
See All Waterfront Homes For Sale Davenport FL
See All Single Family Homes For Sale In Davenport Florida
See In Davenport Villas For Sale
See All Condos For Sale In Davenport FL
See All Townhomes For Sale Davenport FL
See All Homes For Sale In Davenport With Guest House
Meet the Best Communities With Social Pool Near Orlando Florida
Davenport is ideal if you're looking for a slower pace of life, but it's not for every homebuyer.
If you're looking for communities with public pools nearer to Orlando, look no further than Orlando's premier community real estate agency, Authentic Real Estate Team.
Homes For Sale Near Orlando FL
The Best Realtor for Homes in Communities With Pool in Davenport!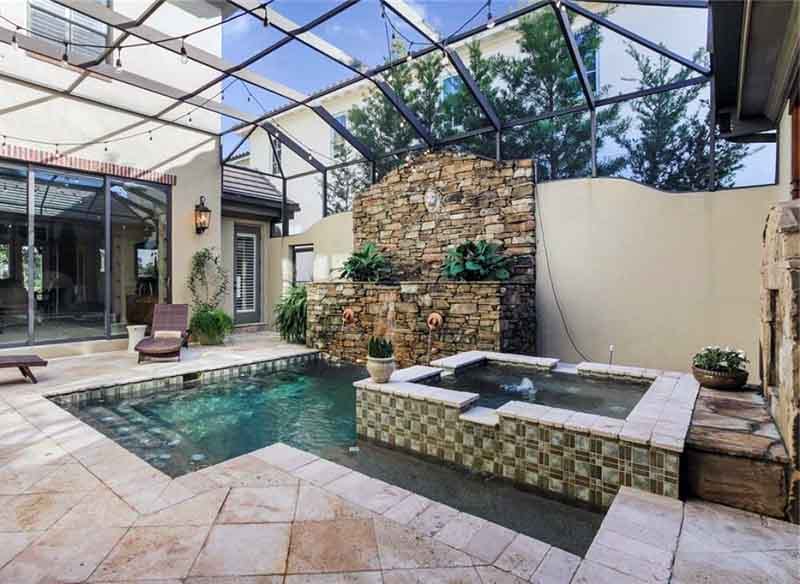 Authentic Real Estate Team has the market knowledge to find the best Davenport communities with public pools, as well as the skills to get you through the gates with a great deal.
Meet The Best Realtor Davenport FL
Property Management Services in Davenport FL
As your one-stop real estate shop in Davenport, Authentic Real Estate Team offers a full menu of property management services at great prices.
Count on us for home watch, booking, leasing, lawn care, housekeeping, and more!
Meet The Best Davenport Property Management Services!
Sell Your Home in Communities With Public Pool in Davenport
Thinking of selling your community home in Davenport?
Then count on the experienced team at Authentic Real Estate Team to help you find the right buyers, with market-savvy home prep and multimedia marketing designed to optimize your price potential and decrease your days on market.
Sell My House Fast Davenport Today!
See the Best Homes for Sale in Davenport FL!
Peruse our complete catalog of Davenport homes today!
See All Homes For Sale In Davenport FL
Investment Property in Davenport Communities With Pool
Did you know Davenport is short-term-rental friendly?
And with nationally ranked golf courses, and proximity to Disney parks, it's a combo made in investment heaven.
As the number-one investment realtor in Central Florida, Authentic Real Estate Team can help you invest with success with the best selection of homes with community pools in Davenport.
The Best Of Davenport FL Property Investment
Davenport Communities With Pool for Second Home
An annual temperature of 72°F; renowned golf and fishing; the convenience of all-inclusive community living; resort-style swimming pools.
If this sounds like your kind of seasonal lifestyle, then let Authentic Real Estate Team introduce you to our premium selection of Davenport homes with neighborhood pools.
The Best Of Second Home In Davenport For Sale
Get the Most Updated Davenport Real Estate Market Data and Statistics!
You don't just dive into a pool without checking the depth first.
Similarly, you don't just dive into an investment market without checking the stats.
Therefore, count on Authentic Real Estate Team for the latest data and forecasts from the Davenport real estate market and invest with confidence.
Check Out Davenport FL Real Estate Market Updated Data And Statistics
Looking for Homes for Sale in Communities With Pool in Davenport? Talk With Us Now!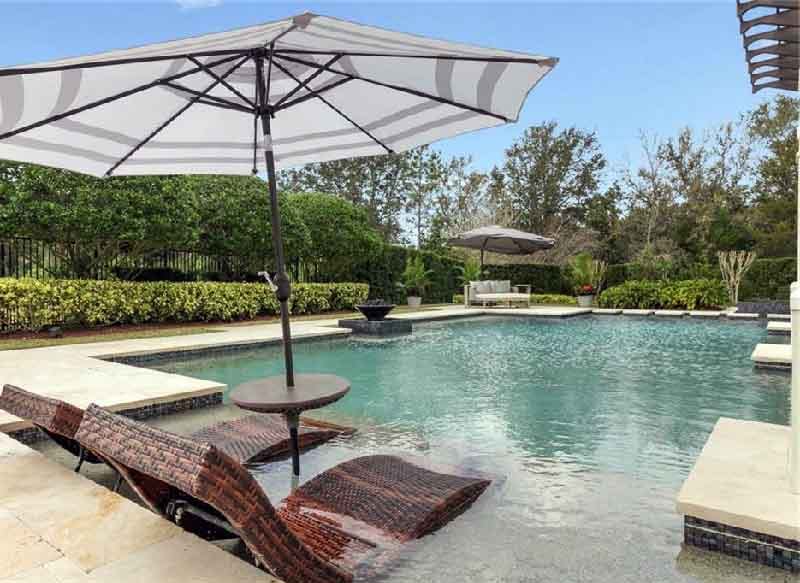 In conclusion, if you're ready to find your resort lifestyle in Central Florida, Authentic Real Estate Team is ready with the best selection of homes with community pools in Davenport.