12 properties found
Page 1 of 1
If you're looking to buy lakefront property, why not consider one of the waterfront homes for sale in Davenport FL? Private lake access means somewhere to store your jet skis, fishing boats, and kayaks. Not to mention the stunning views! And with Orlando so close by, Davenport Florida is the perfect place to buy waterfront and lake property.

At Authentic Real Estate Team, we have the best of the best. Contact us today to get started.
Why Should I Buy A Waterfront Home for Sale in Davenport?

Florida waterfront property is some of the best you can buy, and Davenport FL has some of the best lakefront homes for sale!
Convenient Private Lake Access
Tired of renting space at a dock or hauling your kayak to a community access point?
When you buy Davenport waterfront homes, you can get in the water right from your very own backyard!
The Ideal Location
Davenport sits just a short drive from Orlando, so you'll have easy access to the big city.
In addition, fun vacation destinations like Disney World and Sea World are right around the corner.
Resort-Style Amenities
Davenport brings the luxury of resort living to your own private property!
You'll enjoy the first-class amenities and high-end community centers in the area.
Open to Short-Term Renting
When you buy lake property in Davenport Florida, you're investing in more than just a vacation home.
As one of the few communities in the area that allows short-term rentals, your property in Davenport will be easy to turn into a passive source of income!
Davenport is Affordable
With such a great location and local amenities, you might think Davenport would be too expensive to live in.
But actually, the price of land in Davenport is very low.
You can get a luxury home for less!
Fun for the Whole Family
Davenport is a family-friendly community with some of the best schools in the area.
You can rest assured that you're setting your children up for life-long success!
Plus, with Disney World so close by, there will never be a dull weekend.
Want to Sell Your Waterfront Homes in Davenport FL?
If you're considering selling a home in Davenport, then you need Authentic Real Estate Team!
We'll walk you through every step of the process and make sure you get the best deal possible.
Sell My House Fast Davenport Today!
Need Property Management in Davenport for Your Waterfront Home?
With full-service Davenport property management from Authentic Real Estate Team, you won't have to lift a finger.
We'll handle everything, from cleaning the property to vetting new tenants to making sure HOA dues are paid!
Meet The Best Davenport Property Management Services!
Other Homes Besides Waterfront Homes for Sale in Davenport Florida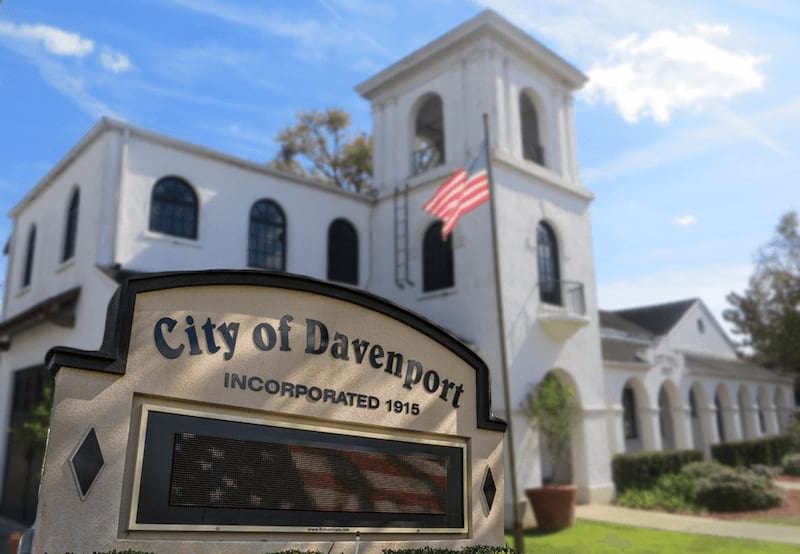 Whether you're interested in waterfront property in Davenport Florida or not, check out all our Davenport homes for sale today!
Davenport Waterfront Vacation Homes for Sale
Davenport is close to plenty of local vacation destinations, making it the perfect place for a weekend getaway!
Our Davenport vacation homes for sale are full of luxury with plenty of amenities for you to make the most out of your next trip, and trips for years to come!
See In Davenport Vacation Homes For Sale
New Lakefront Homes for Sale in Davenport FL
While older homes have their charms, newer homes are less likely to need costly repairs anytime soon.
With one of our new homes for sale in Davenport, you can rest assured that your home will last for years to come.
You might even get to pick out design elements ahead of time!
See The Best New Homes In Davenport, FL For Sale
Waterfront Homes for Sale in Davenport with Pool
Your own private lake access is great, but what if you just want to go for a quick swim?
Luckily, we have plenty of homes for sale in Davenport FL with pool so you can take a dip whenever you please.
See In Davenport, Florida Homes For Sale With Pool
Luxury Waterfront Properties for Sale in Davenport Florida
Our selection of luxury Homes for sale in Davenport FL have breathtaking waterfront views outside, but they're pretty breathtaking inside, too!
See All Luxury Houses For Sale In Davenport, Florida
Townhomes for Sale in Davenport
We have a large inventory of townhomes for sale in Davenport, including waterfront properties with gorgeous views and lake access points.
See All Townhomes For Sale Davenport, FL
Apartments and Condos for Sale in Davenport FL
If you're looking for something a little smaller, check out our condos for sale in Davenport!
See All Condos For Sale In Davenport, FL
Single-Family Homes for Sale in Davenport FL
We have single-family homes for sale in Davenport FL for all family shapes and sizes.
See All Single Family Homes For Sale In Davenport, Florida
Villas for Sale in Davenport
Our Davenport villas for sale have all of the benefits of Davenport living with the added bonus of huge square footages, high ceilings, rolling estates, and open floor plans.
See In Davenport Villas For Sale
Homes for Sale in Davenport with Guest House
Since it's such a great place to vacation, you're certain to have friends and family begging to visit you in Davenport!
With one of our homes for sale with guest house in Davenport FL, you'll have enough room for your loved ones to stay.
See All Homes For Sale In Davenport With Guest House
Meet the Best Properties for Sale in Davenport!
Whether you want to buy Davenport Florida waterfront homes or another kind of lake property, you can browse our full inventory of Davenport homes for sale today.
See All Homes For Sale In Davenport, FL
Communities in Davenport FL
A town as luxurious as Davenport is surely full of luxury communities to match. Here are our favorites:
Festival Resort
Festival Resort is a gated community with some of the nicest amenities you've ever seen. These 2- and 3-bedroom townhomes are short-term rental friendly, so you can make some extra cash renting them out when you aren't home!
See All Festival Resort Davenport For Sale
Solterra Resort
Solterra Resort is another gated community full of larger townhomes and luxurious single-family homes. Here you'll find some of the only townhomes in the area with their own private pools!
See All Solterra Resort Florida For Sale
Need a Real Estate Agent to Buy a Waterfront Home in Davenport FL? Talk With The Best Realtor!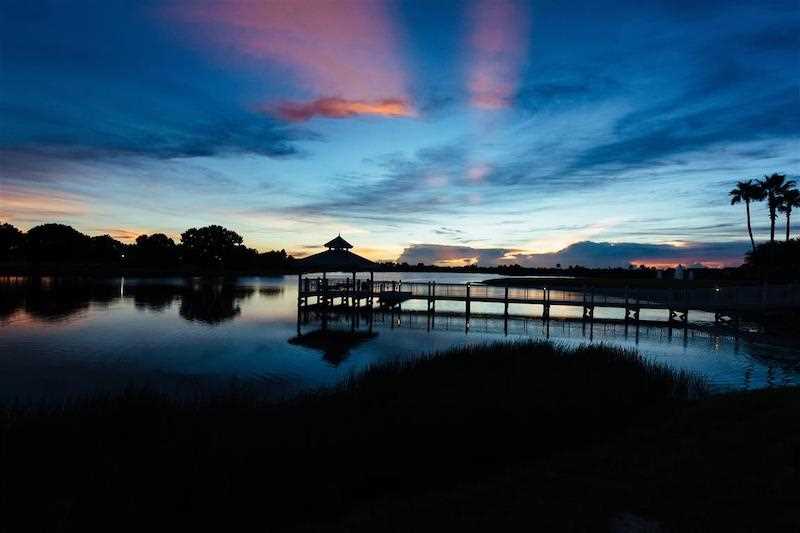 Buying a home can be a long, frustrating process, especially if you're trying to do it on your own.
With an Authentic Real Estate Team agent in Davenport, you'll have someone in your corner to walk you through.
Meet The Best Realtor Davenport, FL
Davenport Real Estate Market
Davenport is a great place to get into the real estate game.
And with our monthly Davenport real estate market updates, you'll be able to conquer the numbers game to maximize your ROI.
Check Out Davenport, FL Real Estate Market Updated Data And Statistics
Make the Best Choice of Your Life: Find the Best Deal on Waterfront Homes for Sale Davenport FL Today!
No matter what your real estate needs are, Authentic Real Estate Team full-service approach means we're here to help you with everything.
Contact us today!