189 properties found
Page 1 of 16
When it comes to new construction homes, you have to check out the incredible New homes for sale in Kissimmee FL is offering. In effect, these new homes are up for sale to accommodate Kissimmee FL 's growing population and economy. And it's no wonder why so many people are moving to the area.

In short, the Orlando area offers the best perks for homeowners including lower taxes, proximity to one of the best cities, beautiful natural surroundings, and world-class amenities.

Therefore, a new home construction in Kissimmee FL may be exactly the property you've been searching for. Call Authentic Real Estate Team to find out more.
Why Should I Buy a New-Construction Home in Kissimmee?

In general, buying a new-construction home is more profitable than buying an older home.
First, you stand to save a good amount of money on energy costs as today's homes are built to be eco-friendly.
Additionally, new homes here come with strong warranties and repair costs will be low to non-existent.
Learn more about how a new home in Kissimmee Florida could bring you and your family the best years of your life.
Reason 1: No Skeletons in the Closet
When you are the first to live in a property, you don't have to think or worry about what the previous owners were like.
Everything in your new home will be exactly as you want it – brand new, unused and built for you.
Reason 2: Energy Savings
All in all, running a new home is a lot cheaper than running an older home.
New Kissimmee developments are built to be energy efficient, green, and more sustainable than their older counterparts.
Reason 3: Modern and Contemporary Architecture
Another key point is that modern homes are, well, modern.
Nobody like outdated shag carpet, unseemly paint jobs and tarnished gold finishes.
A new home in Kissimmee is guaranteed to be built for contemporary living with open floor plans, marble finishes and stainless steel appliances.
Reason 4: Great Amenities and Fun for All
There are amazing amenities in the Kissimmee area including top-of-the-line shopping, restaurants, sporting events, arts and culture centers and much more.
Reason 5: Low Stress, Convenient Living
The extra financial burden of repairs, maintenance and home management is a thing of the past.
With a new home, you'll live more conveniently to enjoy your home stress-free.
Want to Sell Your New Home in Kissimmee FL?
Truly, buying a new home is a great investment.
But we don't just support buyers.
If you're looking into selling a home in Kissimmee, we're here to support you as well.
Selling A Home In Kissimmee, FL
Need Property Management for Your New-Construction Home in Kissimmee FL?
Whether you've bought a new home or an older home that needs quite a bit of work, we can help.
When you need Kissimmee property management services, Authentic Real Estate Team is the team to call.
Meet The Best Kissimmee Property Management Service
Types of New Homes for Sale in Kissimmee FL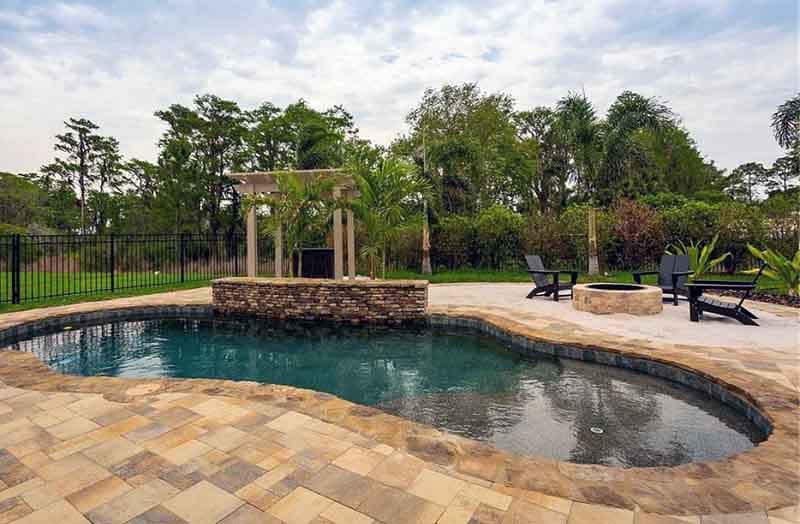 Whatever your property needs or desires, our selection of Kissimmee homes for sale has something for you!
Think every architectural style and design imaginable.
Homes of every size.
And a diverse array of properties from apartments to condos and villas to lakefront homes.
Check out all of our new home constructions for sale in Kissimmee FL, along with our diverse array of other properties too!
New Vacation Properties for Sale in Kissimmee
Your vacation dreams can truly come true when you get one of your own Kissimmee vacation homes for sale.
Visit your pals Mickey, Minnie, Goofy and Donald whenever you choose.
See All Vacation Homes For Sale In Kissimmee, Florida
New Home Construction with Pool
In general, Florida's summer temperatures average in the high 90s.
With this in mind, it becomes clear why homes for sale in Kissimmee FL with pool are one of the smartest investments you can make.
See All Homes For Sale In Kissimmee, FL With Pool
New Luxury Real Estate for Sale in Kissimmee Florida
While it's sometimes lesser known or overlooked, Kissimmee has a growing reputation for luxury.
Whether you're looking for new homes or older properties, you'll find amazing luxury homes for sale in Kissimmee FL to raise your lifestyle to the next level.
See The Best Luxury Homes For Sale In Kissimmee, FL
New Condos and Apartments
Additionally, condos for sale in Kissimmee are a luxurious but more affordable property option in Kissimmee.
See All Condos For Sale In Kissimmee, Florida
New Townhome Constructions
Furthermore, townhomes for sale in Kissimmee provide owners much of the same benefits of single-family homes.
However, these properties are much easier to maintain with the help of an HOA and are located in the best communities.
See All Townhomes For Sale In Kissimmee
New-Construction Single-Family Houses for Sale in Kissimmee FL
On the whole, single-family homes for sale in Kissimmee FL are some of the most in-demand properties on the market.
Because families are flocking to the Orlando area, these homes stay on the market for less than 40 days on average.
See All Single-Family Homes For Sale In Kissimmee, FL
New Waterfront Homes
Kissimmee is bordered by two lakes on its Eastern and Southern sides.
Therefore, there are many Kissimmee lakefront homes for sale, offering buyers stunning views and great locations.
See All Lakefront Homes For Sale In Kissimmee, FL
New Villas for Sale in Kissimmee
Currently, our Kissimmee villas for sale are rated as some of the most decadent and dazzling properties around.
In fact, many celebrities and famous athletes choose these properties as their second homes or vacation homes in the Orlando area.
See All Florida Villas For Sale Kissimmee
New Home Construction with Guest House
Without a doubt, our collection of homes for sale with guest house in Kissimmee FL are the best properties for hosting visitors, friends and family from out of town.
If you're interested in having two homes on one property for extra space and multiple uses, then check out these incredible houses.
See All Homes For Sale In Kissimmee With Guest House
Meet All Real Estate for Sale in Kissimmee!
All of Kissimmee's real estate has something special to offer.
View our full portfolio of Kissimmee homes for sale and call our team to get started in finding the perfect place for you!
See All Homes For Sale in Kissimmee, FL!
Need a Real Estate Agent to Buy a New Property in Kissimmee? Talk With an Authentic Real Estate Team Realtor!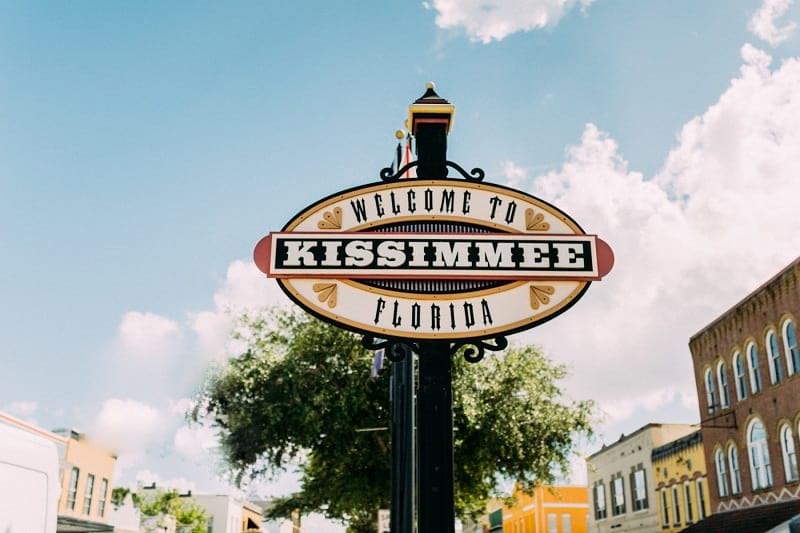 With the help of the right real estate agent in Kissimmee, you'll be in through the doors of your dream home in no time.
Authentic Real Estate Team works with efficiency, authenticity, trustworthiness and expertise to help our clients close on the home of their dreams.
Meet The Best Realtors In Kissimmee, FL
Homes For Sale in Kissimmee FL: Outstanding Communities
What makes Kissimmee so special is that each of its communities offers something unique.
For example:
Homes For Sale in Tapestry Kissimmee
Reunion Homes For Sale
Homes In Sonoma Resort Kissimmee For Sale
Homes In Solara Resort For Sale
Windsor At Westside Homes For Sale
Homes For Sale In Emerald Island Kissimmee FL
West Lucaya Village Homes For Sale
Homes In Le Reve Orlando For Sale
Windsor Palms Property For Sale
Homes In Storey Lake For Sale
Homes In Bella Vida Kissimmee For Sale
Windsor Hills Florida Real Estate For Sale
Encore Club Homes For Sale

each offer great single-family homes, townhomes and condos.
Then there are the more communal condo neighborhoods like:

Magic Village Orlando For Sale
Homes In Lucaya Village Resort For Sale
Explore each of these great communities to find the home and atmosphere that are right for you.
Kissimmee Real Estate Market
The Kissimmee real estate market is heating up with appreciation rates high and home values skyrocketing.
When you invest in a new home here, you're investing in a strong real estate market.
Check Out Kissimmee, FL Real Estate Market Updated Data And Statistics
Looking for New Homes for Sale in Kissimmee FL? Count With The Best Florida Real Estate Team!
Get your hands on the new-construction home for sale in Kissimmee that you're truly after.
With the help of Authentic Team, it's all possible.