45 properties found
Page 1 of 4
You've bought your first property and now you're ready for another. Without a doubt, it's an amazing opportunity to invest and buy a second home for sale in Montverde.
This amazing community is just a short 3o-minute drive from the metro city of Orlando. Within Montverde, you'll find Bella Collina, which is a wonderful community of luxury-style homes and properties. Additionally, there are an abundance of lakes including Lake Apopka, Lake Siena, and Lake Florence. Lastly, you can enjoy your peaceful home while living close to the happiest place on earth, Disney World.
A second home in Montverde would be a top-notch investment! Authentic Real Estate Team can provide you with a full catalogue of homes and roll out the red carpet of great properties when you are looking into second homes for sale in Montverde. Hurry and call us today!
Benefits Of Buying A Second Home In Montverde

As stated, Montverde is a charming place located in Central Florida.
For more details about the benefits of buying a second home in Montverde, read on!
Benefit 1: Taxes
Financial advisors emphasize the importance of deductions and with a second home investment, you can ease your tax burden.
Benefit 2: Great Appreciation Rates
Return on investment, especially with a second property, will be huge as Montverde appreciation compounds year after year.
Benefit 3: A Multi-Use Property
Whether you live out of city or out of state, your second home property will be profitable to you.
Use your property for short or long-term rentals and vacation home options and let it pay for itself.
Benefit 4: Long-Term Security
Investing in a second home property can set you up for the rest of your life.
Benefit 5: Set Sail into the Horizon of Retirement
With an amazing medical infrastructure, great shopping and dining, and endless entertainment options, Montverde makes a wonderful place to retire.
When you reach retirement age, your second home will be there waiting for you.
Find the Best Second Homes for Sale in Montverde
This Floridian town is picturesque and is located centrally in Florida.
These homes are waiting for you to take a look!
Montverde Real Estate Investment
A 30-minute drive to Orlando, proximity to idyllic golf courses, and amazing schools.
These are just the tip of the iceberg when you invest in Montverde real estate.
Short-Term Investment
Once you invest in a second home in Montverde, your property will reveal its return value instantly.
Take advantage of short-term rentals in the summer or winter months as tourists and visitors flock to their dream holiday home in Orlando.
Long-Term Investment
Let your long-term investment speak for itself as Montverde is an area with high class, great amenities and outstanding education access.
Families from all over the state look into this area to have a luxury, yet neighborly lifestyle.
See The Best Montverde Investment Property For Sale!
When looking into an investment property for sale, consider contacting Authentic Real Estate Team.
We will provide you with information about the wide range of properties available in Montverde today.
The Best Of Montverde FL Property Investment
Meet the Best Selection of Properties for Buying a Second Home in Montverde!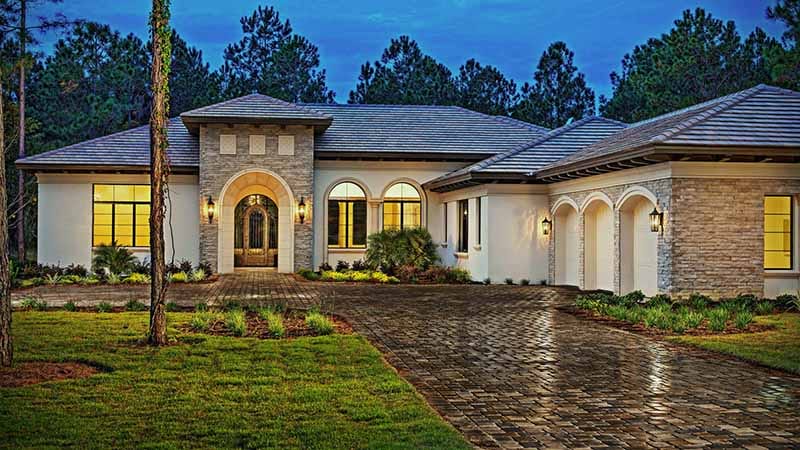 Montverde consists of a wide variety of property types, at styles, sizes, and prices to meet every need.
Vacation Homes for Sale in Montverde
Say it with us – vacation in Orlando, Florida!
Make the right choice and meet your home away from home in Montverde.
See In Montverde Florida Vacation Homes For Sale
Montverde Homes With Pool
You'll never regret a Montverde home with a pool- especially in the summer heat of Central Florida.
See All Homes For Sale In Montverde, FL With Pool
New-Construction Homes for Sale in Montverde
Customized landscaping is just one of the perks you get when considering new-construction homes in Montverde.
See The Best New Homes In Montverde, FL For Sale
Luxury Properties for Sale in Montverde
See what Bella Collina has to offer when it comes to luxury properties in Montverde, Florida.
See All Luxury Homes For Sale In Montverde, FL
Single-Family Homes for Sale in Montverde, FL
Investing in a single-family home when you buy a second home in Montverde can provide you with income flow when you find the perfect family to rent to.
See All Single Family Homes For Sale In Montverde, FL
Montverde Townhomes
When looking for the ideal seasonal property, take a look at our Montverde townhomes for sale.
See All Townhomes For Sale In Montverde, FL
Lakefront Homes
Montverde has stunning views of Lake Apopka, Lake Siena, and Lake Florence.
Bask in the sun reflecting in the crystal blue lakes everyday.
See All Lakefront Homes For Sale In Montverde, FL
Apartments & Condos in Montverde, FL
If you're the type that does not want to fuss with a large property, then an apartment or condo in Montverde could be perfect for you.
See All Condos For Sale In Montverde, FL
Montverde Villas for Sale
Montverde villas always measure up when you're deciding on luxury and amenities.
See All Villas For Sale In Montverde, Florida
Homes With Guest House
When you're thinking of buying a second home in Montverde, consider a property with a guest house.
Give your friends and guests the ultimate lavish lifestyle during their stay.
See All Homes For Sale In Montverde With Guest House
Second Homes For Sale In Montverde Communities!
Looking for the luxury, safety, and value of a gated community?
Bella Collina is an incredible community of luxury homes with world-class amenities, all cradled by stunning Florida nature.
See In Bella Collina Homes For Sale
See All Homes for Sale in Montverde FL!
Want a closer look at all the homes available to find the perfect second home in Montverde?
Then trust in the Authentic Real Estate Team now!
See All Homes For Sale In Montverde, FL
Talk With a Montverde Real Estate Agent for the Best Deals!
When it comes to your home, surely you'll want the best.
So, choose the best representatives on your side by going with a Montverde real estate agent from Authentic Real Estate Team.
Meet The Best Realtor Montverde, FL
Want to Sell Your Home in Montverde?
If you do not know where to begin when it comes to putting your home on the market, then pick up the phone and call one of our savvy and talented real estate agents.
Put simply, we will get you the best deal on Montverde homes.
Sell My House Fast Montverde Today!
The Definitive Property Management Services for Your Investment Property in Montverde FL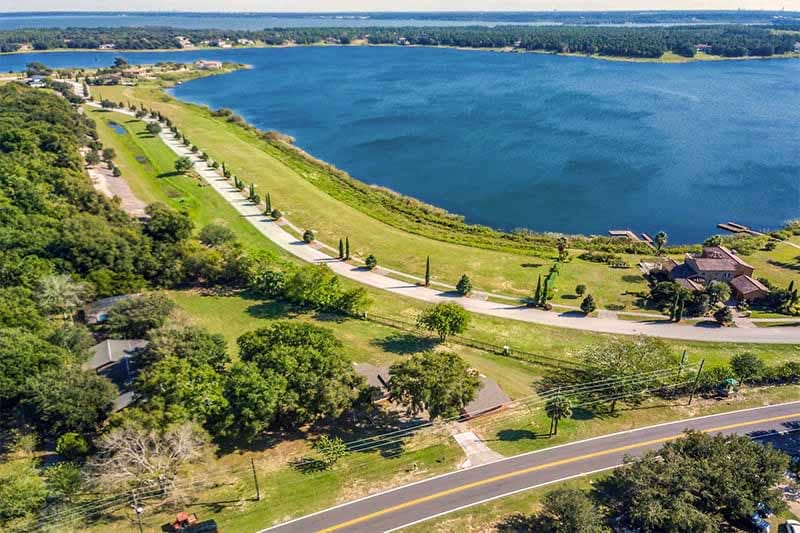 Do not let the worry settle in after signing on the dotted line.
Authentic Real Estate Team will be by your side before and after the final offer with our state-of-the-art property management services.
Meet The Best Property Management Montverde, FL Services!
Montverde Real Estate Market
This community boasts affordable prices with lavish, stylish homes.
In short, it would be an opportunity missed if you're thinking of investing in a second home for sale in Central Florida.
Check Out Montverde, FL Real Estate Market Updated Data And Statistics
Count on Authentic Real Estate Team to Buy Your Second Home in Montverde!
After reading about what Montverde Florida has to offer, you may have questions.
In that case, feel free to get in touch so we can help you make the right decision for your second home.