654 properties found
Page 1 of 55
With the world's busiest attractions sector, and one of the country's fastest-growing economies, Orlando is a promised land for investors. And vacation villas are the ultimate investments for sale in Orlando, Florida, letting you maximize the luxury of your next holiday, and your ROI. Read on to learn more about Orlando villas for sale. Or contact Authentic Real Estate Team to find yours today!

Why Should I Buy Villas for Sale in Orlando, FL?
As the vacation home capital of the world, Orlando is an obvious place to own a vacation home.
A vacation home gives you the space, privacy, and luxury of home, with an exciting change of scenery.
But while a holiday home ups the luxury of your vacation, holiday villas for sale in Orlando, Florida take the luxury to a whole other level.
Here are just a few reasons why luxury vacation villas for sale in Orlando, Florida make a great addition to your portfolio, and a great way to maximize the magic of your vacation.

1. Location – Orlando is the Ultimate Location for a Vacation Villa
Orlando boasts a great Central Florida location.
Giving you equal access to both Florida coasts, as well as equal protection from hurricanes – wherever they make landfall.
At the local level, it's also centrally located.
Surrounded by world-famous theme parks, refined shopping districts, and over 100 distinct neighborhoods.
And of course, Orlando is its own destination.
With a world-class culinary scene, electric nightlife, and thriving financial district.

2. Weather – The City Beautiful Has Beautiful Weather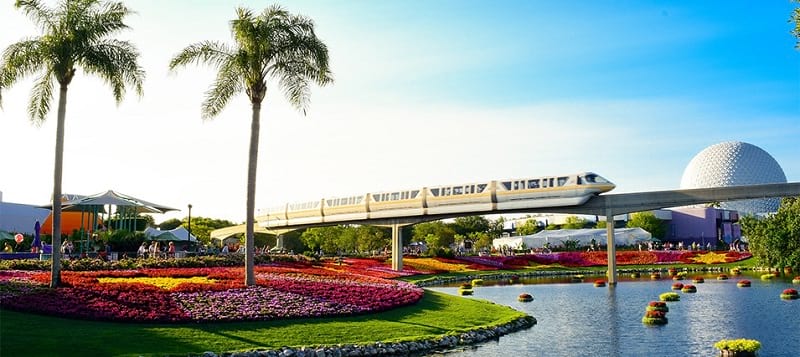 Orlando enjoys warm weather and copious sunshine all year round.
In other words, it's ideal for high occupancy rates.
Even slow season isn't slow!

3. Growing Infrastructure – Vacation Villas for Sale in Orlando Grow as it Grows
Orlando is growing, with new infrastructure, housing, commercial spaces, and businesses.
Not to mention attractions.
Making it ripe for appreciation and high occupancy rates for years to come.

4. Growing Tourism – Villas for Sale in Orlando Get High Tourist Traffic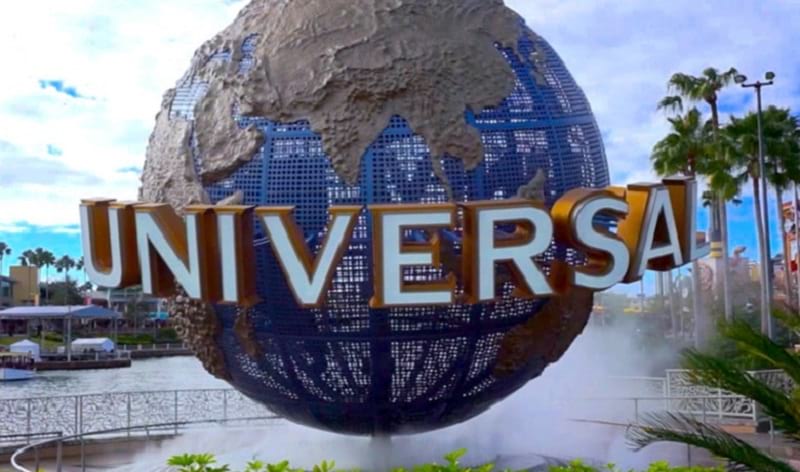 With a growing attractions sector comes growing numbers of tourists.
In fact, by the end of the 2010's, 75 million people were visiting Orlando every year.
And all projections point to that number rising through the 2020's.
Meaning that, with few holiday villas for sale in short term rental-restrictive Orlando, Florida, you'll always have renters.
And as demand continues to rise, so too will your returns.

5. Growing Population – Fast Growth Means Fast Appreciation
According to wallethub.com, Orlando is the 27th fastest-growing midsize city in the US.
With a .54% annual growth rate.
And that makes it a great place, and now a great time, to invest in a vacation villa.
With holiday villas for sale by Authentic Real Estate Team, you can enjoy Orlando, Florida now, before it's overpopulated.
And in a few years, when the growth has grown your home value, sell for a great ROI!

Want to Sell Your Luxury Orlando Villas Fast?
Want to sell you Orlando vacation villa?
When it comes to selling a home in Orlando, vacation villas can bring big ROI's.
But if you want to sell in as little time, for as much money, as possible, contact Authentic Real Estate Team!
Sell Your Home In Orlando With The Best Real Estate Team!

The Best Property Management Service for Villas in Orlando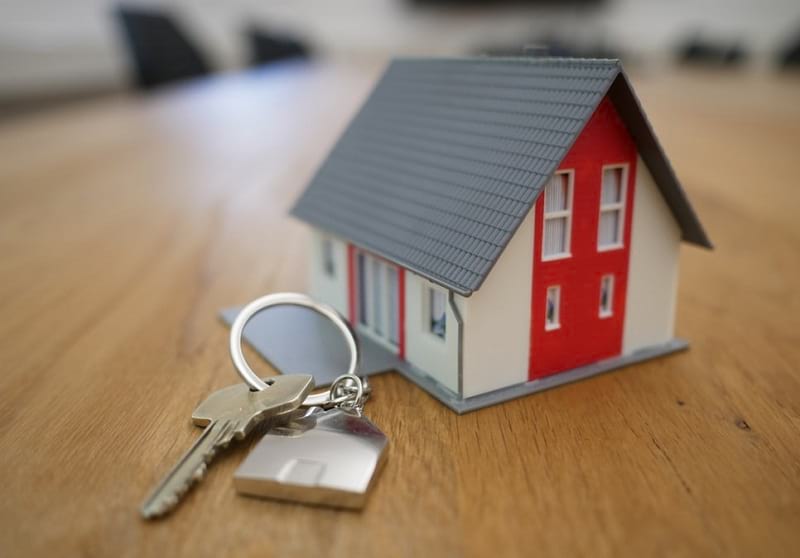 Certainly, a vacation villa can be a great source of passive income.
But it can also be a great source of worry.
Not with Orlando Property Management by Authentic Team.
Give your assets the protection they deserve with Authentic Real Estate Team!
Meet The Best Orlando Property Management Services Today!

See the Best Homes for Sale in Orlando Besides Our Luxury Villas for Sale
The Orlando market is highly varied, with a range of homes to meet any need.
And Authentic can help you get an amazing deal.
So, to narrow your search, see our breakdown of Orlando properties below:

Orlando Vacation Villas for Sale (and More)!
Orlando vacation homes for sale make the ultimate real estate investments.
Whether you're looking for villas, townhomes, or condos, Orlando's diverse market lets you invest your way!
See In Orlando Vacation Homes For Sale

Homes for Sale in Orlando With Private Pool
A private pool gives you a fun way to beat the summer heat, while adding many square feet of usable living space to your home.
Wade into our full selection of homes for sale in Orlando, FL with pool today!
See All Homes For Sale In Orlando Fl With Pool

New Home Property for Sale in Orlando
What's the only thing that appreciates faster than homes for sale in Orlando?
See The Best New Homes For Sale In Orlando

Luxury Villas for Sale in Orlando, Florida (or Other Home Types)
Villas aren't the only luxury properties available at Authentic Real Estate Team.
Whether you're looking for houses, townhomes, or condos, check out all our luxury homes for sale in Orlando, FL to find your idea of luxury.
See All Luxury Homes For Sale In Orlando

Orlando, FL Lakefront Homes for Sale
A lake can be an invaluable source of fun and relaxation.
Not to mention a great source of appreciation value and appeal for renters.
Check out all our Orlando lakefront homes for sale today!
See In Orlando Lakefront Homes For Sale

Townhomes for Sale in Orlando
Want prime downtown locations without prime downtown prices?
Townhomes for sale in Orlando could be just what you're looking for!
See All Townhomes For Sale In Orlando

Apartments & Condos for Sale in Orlando, FL
Like townhomes, condos give you flexibility in terms of location and price.
And condos for sale in Orlando make great investments.
Contact Authentic Real Estate Team to learn more!
See The Best Apartments & Condos For Sale In Orlando

Homes for Sale in Orlando, FL With Guest House
Want a place to house friends and relatives for the weekend?
How about an on-site apartment to rent to tenants for the year?
Homes for sale with guest house in Orlando FL could be just the thing!
See The Best Homes For Sale In Orlando With Guest House

See All Orlando Real Estate for Sale!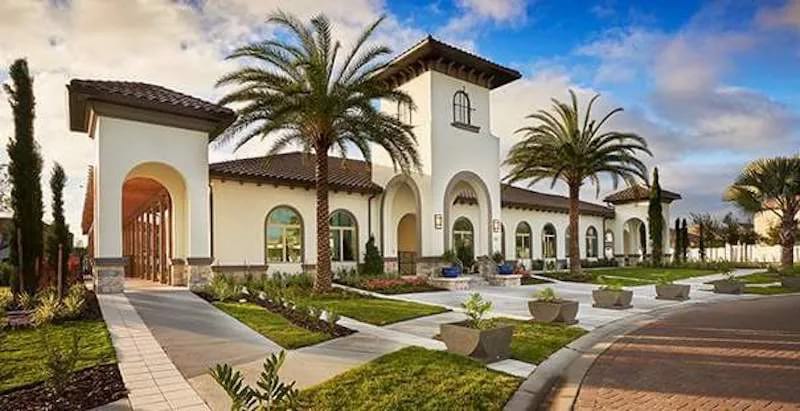 Didn't see what you were looking for?
Your dream home is out there, and Authentic Real Estate Team can help you find it.
The Best Houses For Sale In Orlando Florida!

Talk to a Real Estate Agent in Orlando Today to Help You Get the Best Deal on Luxury Villas for Sale
Luxury villas make great investments, but the high overhead can kill your ROI.
Count on an Authentic Orlando real estate agent to help you get the deal you deserve on your Orlando vacation villa.
Talk With Top Realtors In Orlando Now!

Orlando Real Estate Market
Making a smart investment is about playing the numbers.
Count on Authentic Real Estate Team for all the latest trends, changes, and forecasts in the Orlando real estate market.
See The Latest Orlando Real Estate Market Statistics

Orlando Community Homes for Sale
Whether you want to live or invest in Orlando, buying in a gated community can boost your safety, convenience, and ROI.
Here are just a few of the luxury communities where you'll find Authentic Real Estate Team:

Royal Cypress Preserve
Royal Cypress Preserve features luxury amenities and a prime location.
Not to mention stunning homes designed and built by Toll Brothers.
Invest like royalty at Royal Cypress Preserve.
See In Royal Cypress Preserve Homes For Sale

Havencrest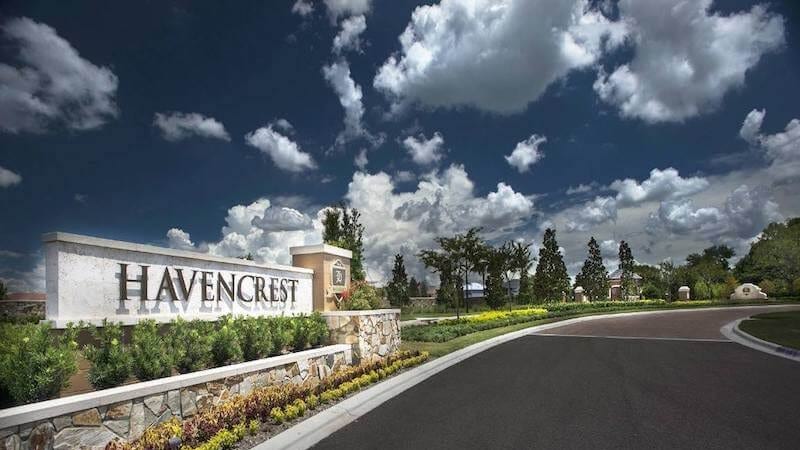 At a mere 15 minutes from Disney, Havencrest is an investor's haven.
And with the safety of a gated entrance, a range of amenities, and quality homes by Taylor Morrison, it could be a haven for your family.
See In Havencrest Authentic Real Estate Team

Solaire at the Plaza
Solaire at the Plaza is Orlando's premier condo high-rise.
Features include luxury condos, concierge, and an incredible location in the center of Downtown Orlando.
See In Solaire Orlando Prices Here!

Paradiso Grande
When Paradiso Grande Resort finishes construction, it will be Orlando's premier investment community.
With an amazing 7-minute commute to Disney, and Orange County's only single-family homes available to rent short term.
But you don't have to wait till it's built to claim your piece of paradise.
See Paradiso Grande Resort Orlando For Sale

Vista Cay Resort
Vista Cay Resort boasts strategic location that puts you just east of two reliable tourist hotspots.
Disney and the Orange County Convention Center.
Vista Cay features luxury condos and townhomes, as well as world-class amenities.
And it can all be yours for prices starting in the low 200's!
See All Vista Cay Real Estate For Sale

Floridays Resort
Floridays Resort boasts a prime I-Drive location.
Putting it within walking distance of popular attractions like the Wheel at Icon Park and Fun Spot.
And best of all, I-Drive is adding new attractions all the time.
Promising area villas appreciation and high occupancy for a long time to come.
See The Best Floridays Real Estate For Sale

Lake Buena Vista Resort
Lake Buena Vista Resort is a mere 3 miles from Disney.
With prices starting in the mere 100's!
See All Homes In Lake Buena Vista For Sale

Looking for Orlando Villas for Sale? Count On An Authentic Real Estate Team Realtor Today!
Dreaming of luxury vacation villas for sale in Orlando, Florida?
Authentic Real Estate team can help you find your dream home – for a dream price.
Contact Authentic Real Estate Team today!