185 properties found
Page 1 of 16
New city, new home. These are the two things that make every move worth your while. And when you invest in a new homes for sale in Orlando FL, you're truly hitting the property jackpot. That's because new constructions for sale in Orlando are a dime a dozen. You'll find that each development of new home constructions in Orlando FL offers their own architectural style, sizes, and modern layouts. Plus, when you choose a new home here, you benefit from all that Orlando has to offer including stellar amenities, world class dining, theme parks, recreation, nature, shopping, great schools and more!
Why Should I Buy a New-Construction Home in Orlando?

Buying a brand-new home brings tons of benefits.
Enjoy the security of knowing that you are the first inhabitant of the property.
Save a pretty penny on energy costs.
And enjoy the added security of a new home warranty.
Reason 1: Initial Residency
When you are the first to live in a property, you know there's no wear and tear or repair overheads to worry about.
You'll be the first to use all the amenities, so you know your home is in good hands and tip-top shape.
Reason 2: High Energy Efficiency
Given that new builds in Orlando are built green, you stand to save a good sum of money on energy costs.
Not to mention the environment will thank you.
Reason 3: Modern Floorplans
By and large, real estate experts praise Orlando architecture for its modern floorplans and contemporary design.
While keeping their Southern charm, these properties are great for future forward living.
Reason 4: The Best Amenities
Get ready to be impressed by all of the state-of-the-art amenities that adorn new homes here.
Think stainless steel appliances, marble countertops, spacious floorplans and much more.
Reason 5: Little to No Maintenance Costs
Repairs and maintenance headaches are a thing of the past with a new home in Central Florida.
Hence, new home constructions for sale in Orlando are ideal for easy living.
Want to Sell Your New Home in Orlando?
If you are among the smartest real estate investors, you bought a new home to flip.
Thankfully, selling a home in Orlando is easy with the help of the best real estate team.
Sell My House Fast Orlando!
Need Property Management for Your New-Construction Home in Orlando FL?
Likewise, Authentic Real Estate Team is your partner for Orlando property management services too!
Meet The Best Orlando Property Management Services!
Types of New Homes for Sale in Orlando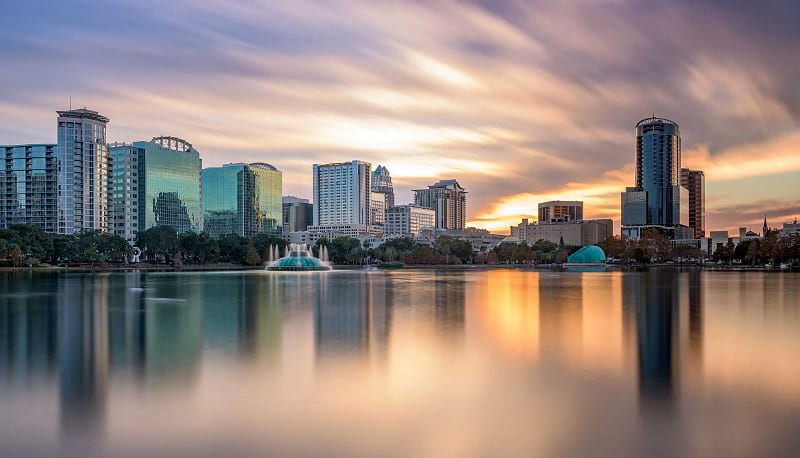 Because Orlando is experiencing huge economic growth, new housing developments are popping up all over the place.
Therefore, new Authentic Real Estate Team are readily available.
However, if you're interested in a different property style, you'll find the right thing for you.
New Vacation Properties for Sale in Orlando
With new Orlando vacation homes, you'll have the best holidays!
See In Orlando Vacation Homes For Sale
Vacation Homes For Sale Near Universal Studios In Orlando
Orlando Vacation Homes For Sale Near Disney
New Home Construction with Pool
Above all, Florida is known for its sunshine and great weather.
Which means that homes in Orlando FL with pool can be enjoyed all year round.
The Best Houses For Sale In Orlando Florida With Pool
New Luxury Real Estate for Sale in Orlando Florida
Most people don't think luxury real estate when they think Orlando, although they should.
In short, new luxury homes in Orlando FL set a new standard of decadence and opulence.
See All Luxury Homes For Sale In Orlando
New Condos and Apartments
For the most part, condos for sale in Orlando are a great property option for their convenience, location and affordability.
If you're looking for an easy property closer to the heart of downtown, then these are for you.
See The Best Condos For Sale In Orlando
New Townhome Constructions
Similarly, townhomes for sale in Orlando offer many of the same benefits as single-family houses with far less hassle and maintenance needs.
See All Townhomes For Sale Orlando
New-Construction Single-Family Houses for Sale in Orlando FL
All in all, single-family homes in Orlando FL are the most beloved property option.
Families are flocking to Orlando for its family-friendly atmosphere and great opportunities for children of all ages.
See All Single Family Homes For Sale In Orlando FL
New Waterfront Homes
Accessing water is easy from the Orlando area.
The region is dotted with natural lakes, ponds and reserves and the beach is just a couple hours away.
Hence, Orlando lakefront properties for sale are a great option for all water lovers and enthusiasts.
See In Orlando Lakefront Homes For Sale
New Villas for Sale in Orlando
Orlando villas for sale are also a great option for a high-flying, luxury lifestyle.
Many Florida celebrities and famous athletes choose these properties.
See In Orlando Villas For Sale
New Home Construction with Guest House
Lastly, if you entertain a lot, then homes with guest house in Orlando FL are for you.
Give your friends and family the space and privacy they deserve when they vacation at your place.
See All Homes For Sale In Orlando With Guest House
Meet All Real Estate for Sale in Orlando Florida!
All of the available Authentic Orlando have something special to offer.
If you're interested in a house in Orlando, then stop by our offices or call to see how we can turn this idea into a reality.
The Best Houses For Sale In Orlando Florida!
Need a Real Estate Agent to Buy a New Property in Orlando? Talk With One of Our Realtors!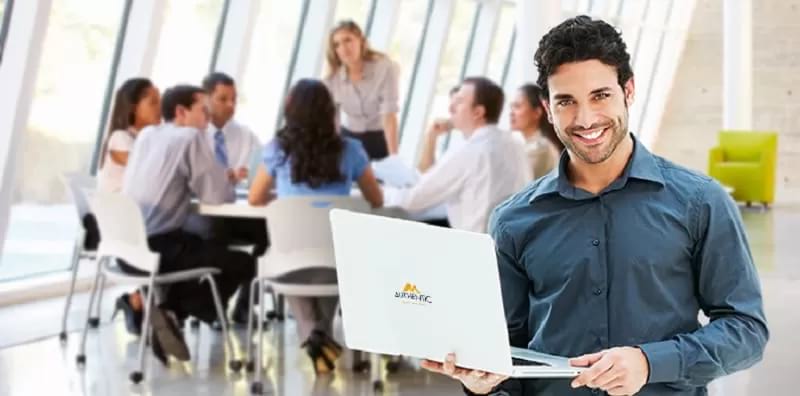 When you work with Authentic Real Estate Team, you're working with the most trusted real estate agent in Orlando.
In fact, clients love us for our family-focused values and commitment to their home dreams.
The Best Orlando Real Estate Agent
New Properties Near Orlando
We can also help you search by proximity to local points of interest.
Homes For Sale Near Orlando FL
Houses For Sale Near Disney World
Homes For Sale Near UCF In Orlando
Homes For Sale Near Universal Orlando
Homes For Sale Near Orlando International Airport
Beach Houses For Sale In Orlando Florida

Orlando Real Estate Market
Rest assured knowing that your new home is part of a strong housing market.
In brief, the Orlando real estate market is experiencing high appreciation rates and never-before-seen home valuations.
Therefore, when you invest here, you're investing in a home and a booming economy.
See All Orlando Real Estate Market Statistics
Looking for New Homes for Sale in Orlando? Count With The Best Real Estate Team Today!
All in all, we can highly recommend new constructions in the Orlando FL region for your next big move.
Contact us Now to get started turning your dreams into realities!