What Beaches Are in Orlando Florida?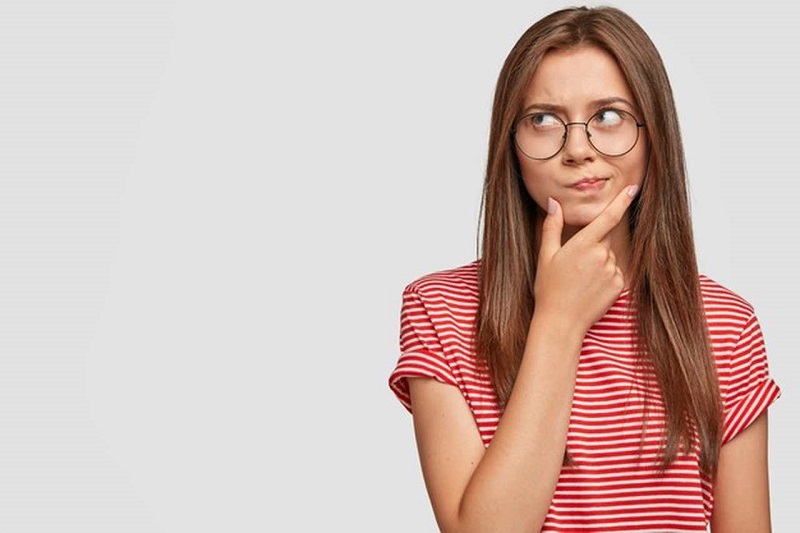 Beaches might not be the first thing you think when you think Orlando, Florida. Not yet, anyway. Because in fact, Orlando offers beach lovers a unique opportunity.

Orlando sits in the middle of the Florida peninsula. Thus, with less than two hours' drive from Orlando, you can find yourself staring down five-foot swells at famous surf spots up and down the Atlantic, or strolling beside the safer, calmer waters of the glassy gulf, combing the sugar-white sand beach for unique treasures.

Looking for beaches closer to home? Orlando, Florida is home to hundreds of lakes and freshwater beaches, and Authentic Orlando can help you find the closest beach! Want community convenience to go with your beachy benefits?

With the help of our partners at Paradiso Grande Homes by Authentic, Authentic Real Estate Team brings you community real estate with both lake and ocean access! < Get In Touch With Us Now!
Meet the Beaches in Orlando Florida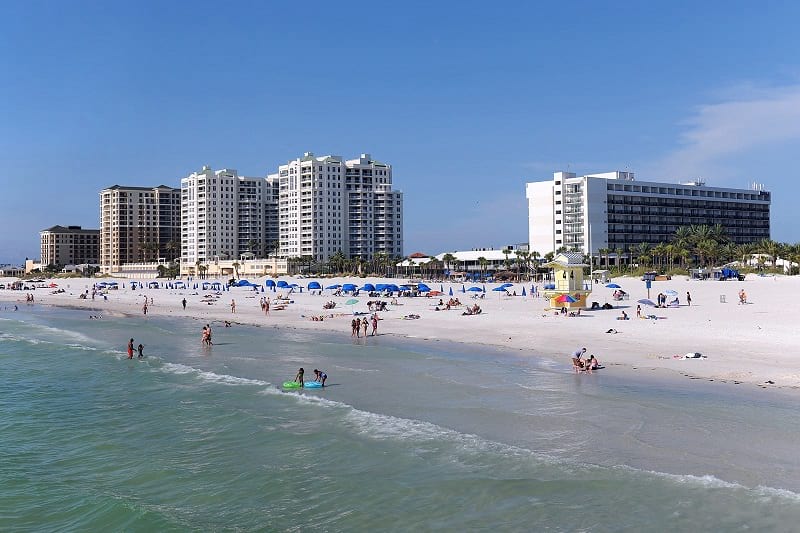 1. Daytona Beach
Daytona is billed as the world's most famous beach.
It first came to fame thanks to the Daytona 500, which was originally held on the beach itself.
Today, thanks to regular large swells, it's a renowned surfing destination, drawing novice and pro surfers from around the world and hosting high-profile tournaments.
But you don't have to be a surfing enthusiast or NASCAR fan to love Daytona Beach.
You don't even have to like the beach!
Because as the world's most famous beach, Daytona is a premier tourist destination, with great shopping, dining, and other fun things to do.
2. Tampa Bay
Looking for a more relaxing day at the beach?
Tampa Bay on the Gulf of Mexico is the polar opposite of Daytona on the Atlantic side.
Where Daytona is famous for big, foamy surf, Tampa's calm, crystal clear waters offer a safer beach experience near Orlando.
Its sugar-sand beaches are soft and white, in contrast to the shelly yellow sand across the peninsula, and perfect for strolling and beachcombing.
Moreover, the city of Tampa is a world-class destination in its own right.
Home to the famed Salvador Dali Museum, Busch Gardens thrill park, and a distinctly Cuban cultural flavor, Tampa has something for everyone!
3. Vero Beach
Located about 2 hours from Orlando on the Atlantic coast, Vero Beach combines the best aspects of both Daytona Beach and Tampa Bay in a small-town setting.
In Vero Beach, you'll find the surfable swells of Daytona, and the artsy vibe of Tampa Bay.
And if you're looking for peace and quiet, look no further than Vero Beach, one of the safest and most serene resort towns near Orlando.
Vero Beach is also home to Disney's Vero Beach Resort.
Bundle your theme park visit and Vero Beach side trip for a once-in-a-lifetime town-hopping Disney vacation!
4. Wekiva Springs
Central Florida is home to the highest concentration of natural springs in the world.
Crystal clear, and a constant 72 degrees, these natural Orlando swimming pools are a safe alternative to the beach, and great way to cool off or soak up some rays.
Wekiva Springs is the most famous and the closest to Orlando's city center.
And with a sand beach, restaurant, kayak rentals, and hiking trails, you can make whole day of it!
5. Cocoa Beach
Cocoa Beach is Orlando's closest oceanic beach, at just an hour away.
With large swells, and as home to the famous Ron Jon Surf Shop, Cocoa Beach is another well-known surfing destination.
It's also one of the only BYOB beaches in Florida, making it one of the most unique drinking spots you're likely ever to encounter.
Want an even more unique experience?
Book a ticket for a Nasa or SpaceX shuttle launch in Cape Canaveral, located just 13 minutes north of Cocoa Beach, for entertainment that's truly out of this world!
What Orlando Florida Communities Are Close to the Beaches?

1. Paradiso Grande – Orlando Florida Communities Near the Beaches
Want to live or invest in Orlando's best location?
With a prime address just off International Drive, Paradiso Grande lies in the heart of the Orlando tourist district.
This community is the first-ever to be built directly between Disney World and Universal Studios, and the first to offer single-family vacation rentals.
Moreover, it's only a little more than an hour from the beach, making Paradiso Grande convenient not only to Florida's most famous man-made attractions, but to its most famous natural ones, as well.
Authentic Real Estate Team Team are your Paradiso Grande experts in Orlando.
Heck, we've devoted a whole company to it!
With Paradiso Grande Homes by Authentic, you'll find a handpicked selection of Paradiso Grande's best homes at the best deals.
And as a full-service investment realtor, we can help you maximize the success of your Paradiso Grande short-term rental!
2. Avalon Park – Orlando Florida Communities Near the Beaches
Avalon Park is one of Orlando, Florida's premier master-planned communities, and one of its closest to the beach.
Located in east Orlando, Avalon Park is less than an hour from Cocoa Beach!
The community is lauded as one a masterpiece of master planning, exemplifying new-urbanism with its fun and functional amenities, high-end homes, and variety of unique neighborhoods arrayed around a convenient town center, where you'll find many shops, eateries, and other small businesses.
Thus, Avalon Park is your place to live, work, and play!
3. Stoneybrook – Orlando Florida Communities Near the Beaches
Also located under an hour from Cocoa Beach is Stoneybrook.
Stoneybrook is a premier gated golf community, having been voted one of the top-5 hottest communities in the United States!
And it's not hard to see why.
With high-end single-family homes and mansions, options for incredible private amenities like private pools and lake views, and a range of community amenities including a dog park, resort-style pool, and fitness center, Stoneybrook is in high demand.
But Stoneybrook's best and most coveted amenity is its 18-hole golf course.
This championship course has all the hallmarks of a classic Florida-style golf course, including stands of oak, pine, and palms, sparkling lakes, and abundant bunkers.
Thus, at Stoneybrook, you can hit the fairways after breakfast, and be at the beach by lunch!
4. Bay Lakes – Orlando Florida Communities Near the Beaches
Bay Lakes offers luxury lakefront living for less.
Here you'll find nearly 400 high-end single-family homes, including 88 with lake views, for freshwater beaches right outside your door.
Saltwater beach or bust?
Bay Lakes is just over an hour from the ocean!
But you don't have to get in over your head to buy at beachy Bay Lakes.
Because with prices starting in the mid-200's, it's one of Orlando's most affordable communities for lakefront living!
5. Vista Lakes – Orlando Florida Communities Near the Beaches
Vista Lakes is another east Orlando, Florida gem of a community where you'll find freshwater beaches outside your door, and the ocean a mere hour away.
And with a range of home types, from condos to townhomes, to single-family homes, available in a range of floor plans, Vista Lakes is accessible to buyers of all backgrounds.
Other features of this premier gated community include a resort-style pool, state-of-the-art fitness center, walking trails, and more!
What's the Closest Beach to Disney World?
Cocoa Beach.
Cocoa Beach is the closest beach to Disney World, at just an hour and 10 minutes from the park.
From Disney, it's more or less a straight shot east via the 528, making the commute not only short, but easy!
What's the Closest Beach to Universal Studios?
Daytona Beach.
While Cocoa Beach is closer to Orlando, Florida in terms of distance, at just an hour and 8 minutes from Universal Studios, Daytona Beach is the fastest to get to.
What's the Closest Beach to SeaWorld?
Cocoa Beach.
At just over an hour from Cocoa Beach, SeaWorld gives vacationers high-seas adventure in the heart of Central Florida as well as access to the real thing.
Planning to stick close to Orlando?
At SeaWorld's sister parks, Aquatica and Discovery Cove, you'll find amazing manmade beaches complete with soft white sand, swaying palms, and crashing surf.
What's the Closest Beach to International Drive in Orlando Florida?
The closest beach to International Drive in Orlando, Florida is, you guessed it, Cocoa Beach.
From I-Drive, take the 528 east for 60 miles and have your toes in the sand in just over an hour!
What to Do in Orlando Florida Besides the Beaches
As well as easy access to beaches, Orlando boasts plenty of fun things to do closer to home.
Here are a few of the best!
1. Theme Parks
No trip to Orlando is complete without a visit to one of its world-famous theme parks.
Orlando is known as the theme park capital of the world, and with good reason.
Here you'll find the top-3 most popular parks in the world: Disney World, Universal Studios, and SeaWorld.
Want to capitalize on this popularity?
Invest just minutes from all three parks with a Paradiso Grande short-term rental from Paradiso Grande Resort by Authentic!
2. Go Golfing
Did you know Florida is home to more golf courses than any other state?
And many of the best can be found in and near Orlando!
From famous Bay Hill Club and Lodge, to Reunion Resort's signature Watson, Palmer, and Nicklaus, to the Greg Norman-designed National and International at Champions Gate, Orlando is one of America's premier golf destinations.
3. Boating and Fishing
You don't have to go to the ocean to have wet and wild fun in Orlando.
With hundreds of lakes, Orlando is ideal for boating, fishing, kayaking, and skiing.
Authentic Real Estate Team Are Your Guides to the Best Beaches In and Near Orlando Florida!
In conclusion, if you're looking for a unique beach destination, Orlando gives you two oceans for the price of one.
And Authentic Real Estate Team are Orlando beach experts, with the knowledge to help you find the best, closest, and safest beaches in and near Orlando, Florida.
Want to invest in the popularity of both the beach and Orlando's famous theme parks?
Our partners at Paradiso Grande Homes by Authentic are your premier source for Paradiso Grande real estate.