602 properties found
Page 1 of 51
In the market for vacation or residential beach houses for sale near Orlando, Florida? Authentic Real Estate Team brings the market to you! While Orlando, Florida doesn't have any traditional beach houses for sale, with more than 100 lakes, and many hundreds more ponds and canals, you'll find plenty of waterfront homes, complete with private sandy beaches you can make your own personal paradise. Orlando's freshwater beach houses have several distinct advantages over traditional beach homes, including less risk of salt- and hurricane damage. And, unlike oceanside real estate, they won't break the bank.
Two Oceans for the Price of None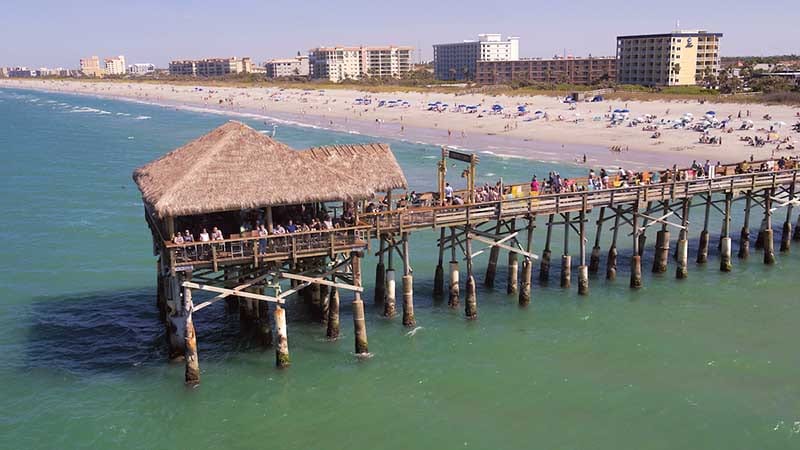 But of course, if it's the ocean you're after, Orlando offers opportunities for you, too. At less than an hour from the Atlantic Ocean, and less than two from the Gulf of Mexico, Orlando gives weekend beach warriors two oceans for the price of none. So read on to learn more about Authentic Real Estate Team exclusive inventory of beach houses. Or, to start the homebuying process now, give us a call!
Why Should You Buy a Beach House for Sale in Orlando Florida?
While Orlando might not be as famous for beach real estate as coastal Florida cities, beach houses for sale here are nothing short of a hidden treasure.
From breathtaking views to staggering appreciation, our selection of Orlando beach home are making waves with residential and investment buyers alike.
Here are 5 reasons why you should buy a beach house in Orlando, Florida.
1. Orlando Florida Beach Houses Have Swoon-Worthy Views
They say a picture is worth a thousand words.
But picturesque views are worth their weight in gold.
And they don't come much more picturesque than views of the water.
With Authentic Real Estate Team selection of beach houses, you can start and end each day with inspiration and tranquility.
And when you decide to resell, you can end your time as owner with a huge profit.
How?
Views, especially of the water, can add up to 100% to a home's value!
2. Rest and Recreation
Views are great, but to get the most out of our beach houses for sale in Orlando, lake access is a must.
With access to the water, you'll find no end of opportunities for rest and recreation.
Here are just a few of the ways you can get more out of your waterfront property with access to the lake:
swimming
fishing (Orlando has some of the best bass fishing in the country)
motorboating
canoeing and kayaking
jet skiing
waterskiing, wakeboarding, hydro-sliding
paddle boarding
With Authentic Team, you'll find homes with private piers, community homes with shared docks, and lots with room to build your own.
We can even refer you to Orlando's most trusted dock builders!
3. Orlando Florida Vacation Beach Houses Appreciate More
Did you know Orlando was growing by 1,500 people per week?
And where there's population growth, growing home values aren't far behind.
By 2030, experts expect Orlando's population to reach 5.2 million, and home values to rival cities like New York and LA.
But our vacation beach houses for sale in Orlando, Florida won't just appreciate like other homes.
Why?
Because, even in Orlando with its 100+ lakes, waterfront real estate is a highly limited commodity.
And as Orlando's population continues to grow at an unprecedented rate, it will only become more limited.
Therefore, get in now while waterfront Orlando real estate is still available and affordable, then sit back and watch your nest egg grow!
4. More Renter Appeal
Planning to rent out your beach house to tourists or tenants?
Our beach houses for sale in Orlando, FL might just fit into your plan.
Lake views in your listing are a great way to grab renters' attention, especially when they're accompanied by lake access.
You'll enjoy less time to rent, higher average occupancy, and higher average rates than homes without views.
Not to mention a few more 5-star reviews.
5. Orlando Florida Beach Houses Are Lower Risk Than Oceanside
While oceanside real estate is held up as the standard when it comes to beach houses, owning a lakeside beach home comes with distinct advantages over the more traditional type.
For one thing, you won't have to worry about salty air corroding your paint or rusting metallic finishes.
For another, rising sea levels won't be a threat.
But perhaps most importantly, come hurricane season, storms will have more time to dissipate as they cross the 50 miles of land between your home and the ocean.
Looking for Homes for Sale in Orlando, Florida Besides Vacation Beach Houses?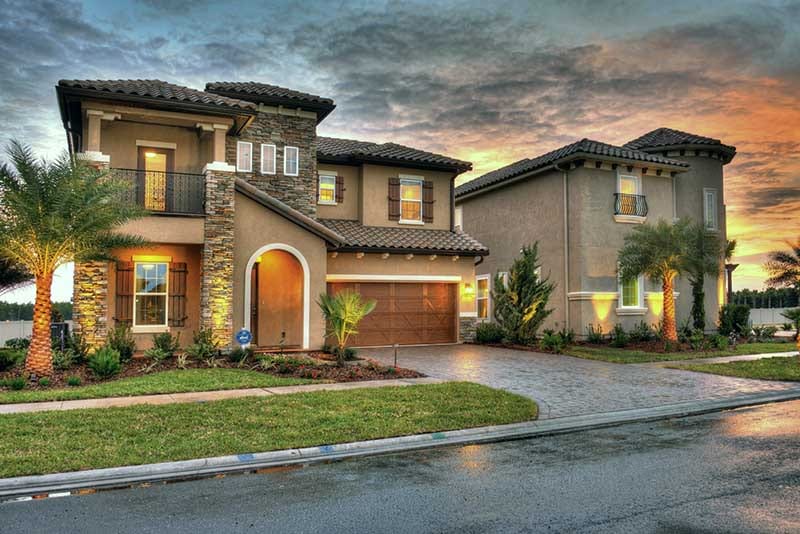 As Orlando's premier brokerage, Authentic Real Estate Team has untrammeled market access to help you find the home of your dreams.
Scroll below to shop by property type and find the home best suited to your needs.
Vacation Homes for Sale in Orlando
Orlando is the vacation capital of the world, but surprisingly, the areas that allow short-term rentals in Orlando (Orange County) are few and far between.
Count on Authentic Real Estate Team to help you find those coveted Orlando vacation homes and corner the market with a hot-ticket rental.
See In Orlando Vacation Homes For Sale
Homes for Sale Near Orlando
Authentic Real Estate Team serves the entire Greater Orlando Area.
Therefore, no matter what Central Florida city you're shopping in, we can help you find a great home there.
See All Homes For Sale Near Orlando FL
New Homes for Sale in Orlando
As mentioned, Orlando is growing at 1,500 new residents a week.
And builders are scrambling to take advantage of all the demand.
Thus, you'll find tons of new, competitively priced constructions all over town.
See The Best New Homes For Sale In Orlando
Homes for Sale in Orlando FL With Pool
With summer temps soaring toward triple digits, and humidity you can practically swim through, to say Orlando gets hot would be an understatement.
Vacationers know this, too, and are willing to pay for the luxury – or some might argue, necessity – of a pool.
Therefore, whether you're looking for a residential or vacation home in Orlando, a private pool is the best way to beat the heat, as well as the competition on the short-term rental market.
The Best Houses For Sale In Orlando Florida With Pool
Luxury Homes for Sale in Orlando
Orlando boasts some of the best luxury real estate in Florida.
In fact, it's a little-known secret, but many celebrities and luminaries own homes here.
To find the best of the best luxury homes for sale in Orlando, count on Central Florida's premier luxury home broker – Authentic Real Estate Team.
See All Luxury Homes For Sale In Orlando
Orlando Lakefront Homes for Sale
There are still plenty of lake homes to go around in Orlando, but with a growth rate of 1,500 people a week, they're going fast.
Invest now and take advantage of unprecedented appreciation with a high-demand, soon-to-be-low-inventory lake home in Orlando.
See In Orlando Lakefront Homes For Sale
Single-Family Homes for Sale in Orlando FL
Whether you're moving to, or investing in, Orlando, single-family homes are the best property type for families, not to mention the fastest-appreciating and most popular with renters.
See All Single Family Homes For Sale In Orlando FL
Condos for Sale in Orlando
Looking for a low-maintenance, low-risk investment home in Orlando?
Our handpicked selection of Orlando condos give you the peace of mind of an HOA, and the low overhead to recoup your costs fast.
See The Best Condos For Sale In Orlando
Townhomes for Sale in Orlando
Similarly, our inventory of Orlando townhomes give you plenty of reward, for less risk.
See All Townhomes For Sale Orlando
Homes for Sale With Guest House in Orlando
But perhaps the most low-risk rental of all is one you can literally keep an eye on at all times.
And when you rent out your guest house, you can do just that.
See All Homes For Sale In Orlando With Guest House
Villas for Sale in Orlando
Of course, if you want to earn big, sometimes you've got to invest big.
But that doesn't mean you have to break the bank.
With Authentic Real Estate Team, your dream vacation villa in Orlando is within reach!
See In Orlando Villas For Sale
See All Houses for Sale in Orlando FL!
As you can see, the Orlando housing market has homes of all shapes, sizes, styles and price points.
But whatever type of home you're looking for, there's only one realtor who can help you get the deal you deserve.
Check out Authentic Real Estate Team full inventory of handpicked Orlando real estate today.
If you see something you like, call us to schedule a virtual or in-person showing.
The Best Houses For Sale In Orlando Florida!
Sell You Home Fast in Orlando FL!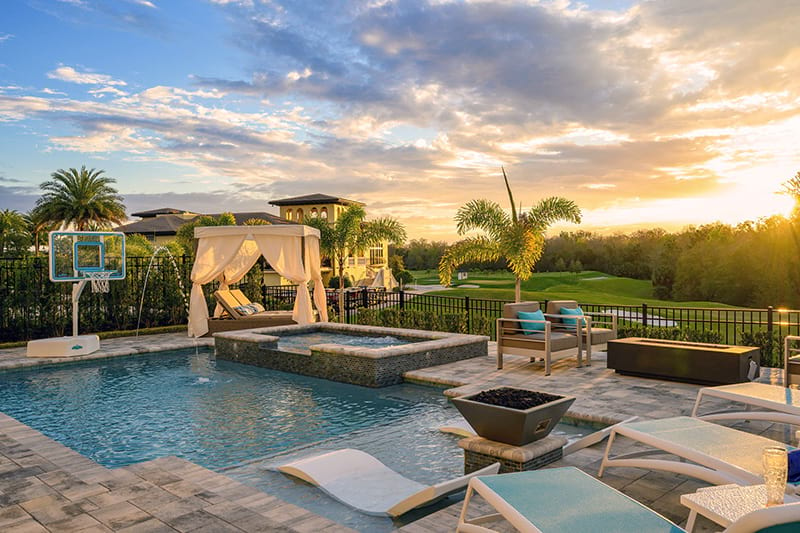 Thinking of selling your Orlando property?
Authentic Real Estate Team wishes you all the best.
Of course, you don't have to rely on wishful thinking to sell your home fast, for a great deal.
Just rely on Authentic Real Estate Team.
Our experienced seller's agents can take you through your whole sale, from staging and photographing your home, to multimedia marketing, to showings, negotiations, and closing.
In short, Authentic Real Estate Team helps you sell faster for more money.
Sell My House Fast Orlando!
Meet the Best Orlando Property Management Service!
If you need property management services for your Orlando beach house, Authentic Real Estate Team can help make your investment dollar go farther.
We offer property management services including booking, home watch, maintenance, repairs, and more!
Meet The Best Orlando Property Management Services!
Talk With the Best Realtors in Orlando FL!
So, if you're looking for the best deals on the best homes in Orlando, talk with the best realtors.
Authentic Real Estate Team has been serving Orlando buyers, sellers, and investors for over a decade.
We've helped over 200 clients succeed in their real estate needs, and we can help you too!
The Best Orlando Real Estate Agent
Get the Best View for the Best Deal With An Orlando, Florida Beach House From The Best Team!
In conclusion, if you're in the market for a Florida beach home, don't limit yourself to the coasts.
Our selection of Orlando, FL lakefront beach houses for combine the appeal of great views with the appeal of one of America's most vital, fastest-growing cities, for a tranquil yet exciting residence, or a low-risk yet high-reward investment home.