1,345 properties found
Page 1 of 113
The name Davenport may not ring a bell as the most popular place in Florida. However, that is the best-kept secret for a wide selection of home properties that come with the best prices in the market. In addition, Davenport has great access to the best country clubs, educational opportunities for K-12 students, great interstate access, and much more to be discovered.

With its proximity to Walt Disney World, visitors and tourists flock to this area every year looking for vacation rentals. Therefore, take advantage of a sure thing and buy a second home for sale in Davenport. Authentic Real Estate Team and its expert team will help you every step of the way, just call!
Benefits Of Buying A Second Home In Davenport

Davenport, Florida is an amazing community in a great location in Central Florida.
So take a closer look to discover why investing in a second home here grants you limitless benefits.
Benefit 1: Tax Breaks
Chances are you know about the benefits when it comes to taxes.
Your write-off next year after you purchase a second home will be game changing.
Benefit 2: High Gains from Appreciation
Year after year, Davenport's property value has been on the steady incline.
So don't want to miss out on this great opportunity.
Benefit 3: The Option to Rent
Provide another family with their dream home.
Add value to their life and secure a source of income.
Benefit 4: Longstanding Financial Benefit
The best financial experts always advise to diversify.
A second home creates an undeniable asset to you, without a doubt.
Benefit 5: A Retirement Nest Egg
Let your second home property take care of you.
It is comforting to know that you always have a place to fall back on.
Find the Best Second Homes for Sale in Davenport
Davenport is home to amazing sub-communities and has the easiest access to the "happiest place on earth."
It isn't hard to believe that buying a second home for sale in Davenport FL will be your best decision yet!
Davenport Real Estate Investment
With the continued growth of this area, there's never been a better time to invest.
Business is booming and thus, more people, more residents, more homes.
Short-Term Investment
Central Florida is a literal vacation home hot spot.
Rentals will provide you short-term gains you can take to the bank.
Long-Term Investment
All investments in life have risk involved.
However, there will always be a market for homes, and every day the Davenport market grows stronger!
See The Best Davenport Investment Property For Sale!
In Davenport, time and time again the market has spoken for itself.
Buying a second home in Davenport has impactful benefits, so take advantage.
The Best Of Davenport FL Property Investment
Meet the Best Selection to Buy a Second Home in Davenport!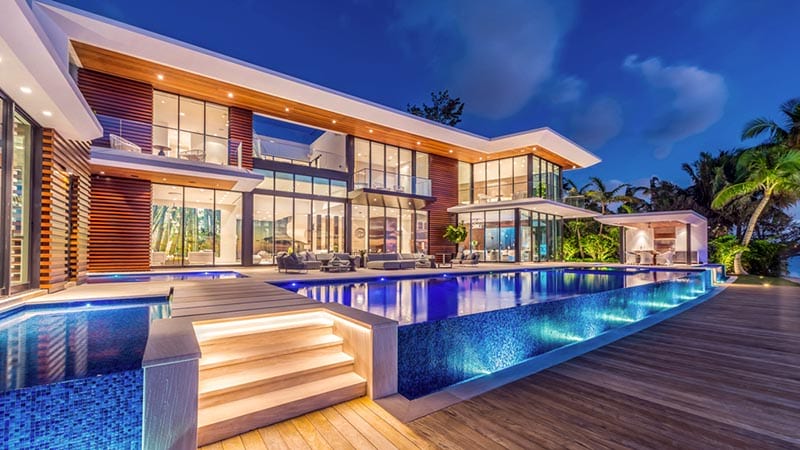 All in all, Davenport has a wide selection of amazing property types of all sorts.
Be sure to take a look at what Davenport has to offer.
Vacation Homes for Sale in Davenport
Most second-home buyers also use their second homes for vacations.
Make the savvy decision and choose Davenport.
See In Davenport Vacation Homes For Sale
Davenport Homes With Pool
Soak in the rays and the great memories with your family.
There is nothing better than the grill, a dip in the pool, and the clink of a beer – cheers!
See In Davenport Florida Homes For Sale With Pool
New-Construction Homes for Sale in Davenport
Consider a new-construction home and design with all the best upgrades imaginable.
See The Best New Homes In Davenport FL For Sale
Luxury Properties for Sale in Davenport
With luxury prices for these properties, surely you'll be at the hottest events of the year.
Be surrounded by the elite of the elite as a luxury property will indeed take you there.
See All Luxury Houses For Sale In Davenport FLorida
Single-Family Homes for Sale in Davenport, FL
Additionally, single-family homes here come in a variety of styles.
You will have plenty of options to choose from that speak to your heart.
See All Single Family Homes For Sale In Davenport FLorida
Davenport Townhomes
When Davenport is your home away from home during winter, perhaps a large property isn't ideal.
A lovely townhouse can be your perfectly sized home without the fuss.
See All Townhomes For Sale Davenport FL
Lakefront Homes
A place with a great view is always worth considering.
In particular, choosing a second home with a lake view will totally change your sunrises and sunsets.
See All Waterfront Homes For Sale Davenport FL
Apartments & Condos in Davenport, FL
Perhaps an apartment or condo in Davenport?
Central location, great amenities, and an awesome price point are just the start.
See All Condos For Sale In Davenport FL
Davenport Villas for Sale
No doubt, Davenport can offer the best of what life has to offer when it comes to luxury villas.
In short, when perfection is what you desire, look no further.
See In Davenport Villas For Sale
Homes With Guest House
The choice is completely up to you.
Use the guest house as your own and repurpose it as a yoga studio or man cave.
And of course, when the family pulls into your driveway, you will know exactly where to put them up.
See All Homes For Sale In Davenport With Guest House
Second Homes For Sale In Davenport Communities!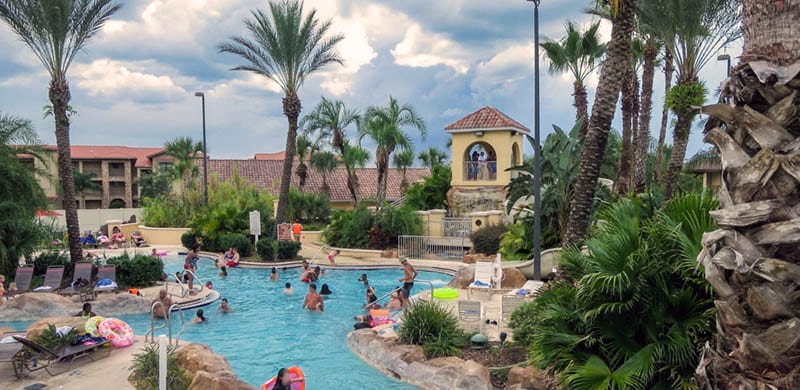 Now you have learned about all the benefits and positive mentions about buying a second home in Davenport, Florida.
Below you can take a closer look into the beautiful sub-communities offered here:
Champions Gate Resort
Champions Gate is jammed packed with great spaces of land and affordability.
In short, you'll have more than enough space to do what you like here.
See In Champions Gate FL Homes For Sale
Festival Resort
Festival Resort is a spirited and secure community.
The beauty of this place is the ability to choose the color scheme of your home once you purchase it.
Be as festive as you like here at Festival Resort.
See All Festival Resort Davenport For Sale
Solterra Resort
Solterra Resort has access to the best amenities around.
Additionally, you will see that all homes here come with their very own pool.
See All Solterra Resort FLorida For Sale
See All Homes for Sale in Davenport FL!
We are so happy that you are ready to buy a second home in Davenport.
Join us and you can take a look at all the great homes available to you, and all you have to do is choose!
See All Homes For Sale In Davenport FL
Talk With a Davenport Real Estate Agent for the Best Deals!
Always leave appreciated, heard and well-informed when communicating your needs with us.
We will always be by your side – we cannot stress that enough.
Meet The Best Realtor Davenport FL
Want to Sell Your Home in Davenport?
Naturally, you are going to seek the biggest bang for your buck when you are selling your home.
This time, let one of our expert agents get you the deal of a lifetime.
Sell My House Fast Davenport Today!
The Definitive Property Management Services for Your Investment Property in Davenport FL
Isn't it comforting to know that we at Authentic Real Estate Team are here for you every step of the way?
In addition, we offer top-of-the-line services when it comes to your property needs.
Meet The Best Davenport Property Management Services!
Davenport Real Estate Market
The numbers make it clear: Davenport is growing!
So take the chance of a lifetime and buy your second home here now.
Check Out Davenport FL Real Estate Market Updated Data And Statistics
Count on Authentic Real Estate Team to Buy Your Second Home in Davenport
You've made it this far and this time you're convinced that Davenport is the place for you.
Now all that's left to do is get in touch with Authentic Real Estate Team.
We are looking forward to sitting down with you to help make your second-home dreams come true.