160 properties found
Page 1 of 14
If you want to find the best pet-friendly communities and neighborhoods in Lake Nona, Authentic Real Estate Team can help you get the best deals on the best homes. Whether you want to live or invest in a pet-friendly Lake Nona neighborhood, Authentic Real Estate Team is your premier source for pet-friendly real estate in Central Florida. Give us a call today!
Why Buy A Pet-Friendly Community Home In Lake Nona?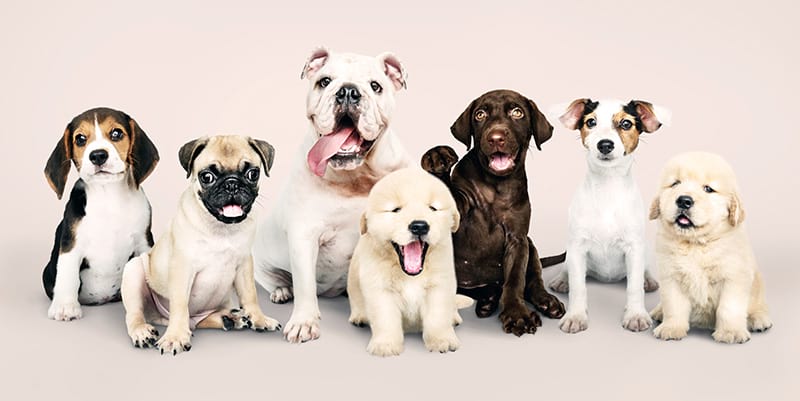 Finding a home and community where our pets can live their best lives is important.
To that end, here are a few reasons you should buy a pet-friendly community home in Lake Nona:
1. Pet-Friendly City
Lake Nona and the surrounding Orlando area are very pet-friendly cities.
Here you'll find abundant pet-friendly infrastructure, such as dog parks and walking trails with waste stations.
You'll also find tons of pet-friendly events, like Paws in the Park and Faire of the Dog.
2. Human-Friendly Master Plan
While Lake Nona has plenty of pet-friendly infrastructure in place, it has even more human-friendly infrastructure.
With a thoughtfully designed master plan, Lake Nona gives you everything you need in one location.
You'll find world-class health facilities at Lake Nona Medical City, convenient supermarkets and high-end retail. and plenty of green spaces, all within Lake Nona's 17 square miles.
3. Health and Wellness
One often overlooked benefit of pet ownership is the health benefit.
Pets lower blood pressure and stress, as well as giving you more motivation to get out and walk.
The Best Pet-Friendly Neighborhoods In Lake Nona For Sale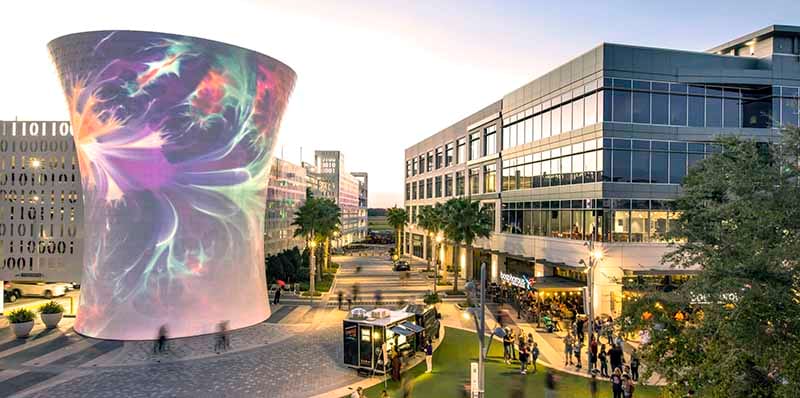 1. Randall Park
Randall Park is a tight-knit, family-friendly community.
Here, dogs and humans alike can enjoy socializing at the large, enclosed "Bark Park."
See In Randall Park Homes For Sale
2. Eagle Creek
With a secure gated entrance, as well as an elementary school on site, Eagle Creek is a great place to raise your kids.
Moreover, with pet-friendly policies, and even a private dog park, it's great for your four-legged kids, too.
See In Eagle Creek Homes For Sale
2. Lake Nona Golf and Country Club
With world-renowned golf and pet-friendly homes, both you and your dogs can have a ball at Lake Nona Golf and Country Club.
Lake Nona Golf And Country Club Homes For Sale
See All Pet Friendly Property Types In Lake Nona

Every pet is unique, and so are the needs of every pet owner.
Whatever type of pet-friendly property you're looking for, Authentic Real Estate Team can help you find the best homes, in the best Lake Nona communities and neighborhoods.
Our pet-friendly homes come in all shapes and sizes, such as:

Vacation Homes For Sale In Lake Nona
Lake Nona New Homes For Sale
Lake Nona Homes For Sale With Pool
Lake Nona Luxury Homes For Sale
Lake Nona Waterfront Homes For Sale
Single Family Homes For Sale In Lake Nona FL
Lake Nona Villas For Sale
Homes For Sale In Lake Nona With Guest House
Lake Nona Condos For Sale
Lake Nona Townhomes For Sale
Lake Nona Golf Course Real Estate
Gated Communities In Lake Nona Florida
55+ Communities In Lake Nona FL
Homes For Sale In Lake Nona FL With Boat Dock
Fully Furnished Homes For Sale In Orlando Florida
Conservation View Homes For Sale in Lake Nona FL
Communities With Fitness Center In Lake Nona FL
Communities With Tennis Court In Lake Nona FL
Open Houses In Lake Nona!
Communities With Pool In Lake Nona
Homes In Lake Nona FL With 1 Acre
Two Story Homes For Sale In Lake Nona
One Story Homes In Lake Nona
3 Car Garage Homes For Sale In Lake Nona
Definitive Real Estate Agent For The Best Deals On Pet Friendly Real Estate In Lake Nona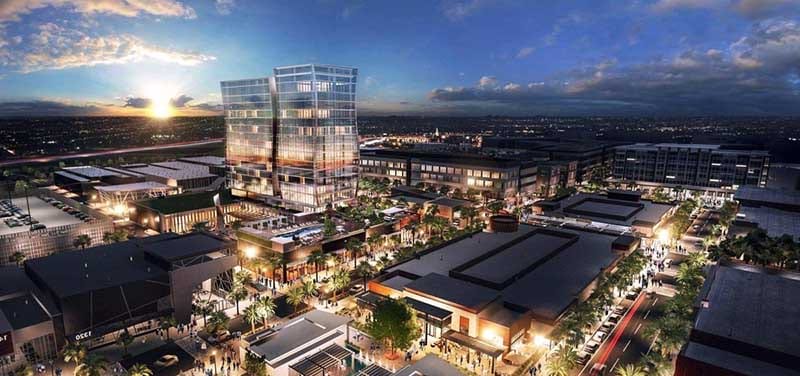 From food, to vet visits, to pet fees, owning a pet can be expensive.
Don't let the price of your pet-friendly Lake Nona home break the bank, too.
Instead, count on Authentic Real Estate Team for the best deals.
The Top Lake Nona Real Estate Agents!
Property Management Services In Lake Nona FL
As Orlando's top investment real estate broker, Authentic Real Estate Team knows what it takes to make your investment home tick.
Therefore, call today and ask us about specialized property management for your pet-friendly investment property in Lake Nona.
Lake Nona Property Management
Sell Your Pet Friendly Community Condos Or Homes
Want to sell your pet-friendly condo or home faster, for a better deal?
Then you want the experienced brokers and realtors from Authentic Real Estate Team in your corner.
Sell Your Home in Lake Nona Today!
The Best Homes For Sale In Lake Nona
Authentic Real Estate Team handpicks the best of the best homes on the market and brings them to you for less.
Check out our full lineup of Lake Nona homes for sale today!
See In Lake Nona Homes For Sale
Investment Property In Lake Nona Pet Friendly Communities
Want to invest in the fast-growing, highly desirable neighborhood of Lake Nona, Florida?
Pet-friendly policies open up a huge untapped demographic of renters for you to cater to.
The Best Of Lake Nona FL Property Investment
Lake Nona Pet Friendly Neighborhood Second Homes For Sale
Don't leave Fido behind when you visit Lake Nona.
Instead, let Authentic Real Estate Team help you find the pet-friendly second home of yours and Fido's dreams!
The Best Of Second Home In Lake Nona FL For Sale
Get The Most Updated Lake Nona Real Estate Market Data And Statistics!
Authentic Real Estate Team brings you the most updated statistics from the Lake Nona real estate market, so you can make a more informed, more successful investment.
See All Lake Nona Real Estate Market Statistics
Looking For Pet-Friendly Communities in Lake Nona? Count On The Best Florida Real Estate Team!
So, if you're looking for pet-friendly homes in the best Lake Nona communities, look no further than Authentic Real Estate Team.