Homes for sale in
Eagle Creek Houses For Sale

4 to 5 Bed

3 to 5 Bath

2185 - 3358 SqFt
Available
homes
13 properties found
Page 1 of 2
Eagle Creek houses for sale very well located in the Great Orlando Area. This is another great community located in the Lake Nona area and it offers many options of single family homes and townhouses, plus amazing amenities and a pro golf course. Eagle Creek and Lake Nona are best known for the Lake Nona Medical city—the largest hospital campus in the U.S. This amazing suburb is located centrally and is very close to this leading medical facility.
Lake Nona: The Premiere U.S. Medical City
To the delight of residents, Eagle Creek real estate is just a short drive to the Lake Nona Medical City.
The Lake Nona Medical City is not only the largest medical campus in the country, it is also one of the best. Altogether, this medical complex has five different research hospitals. Each of these hospitals has a specific focus and is a leader in its field. Lake Nona Medical City is known especially for its cancer research and child health care, which is a great benefit to families in Eagle Creek. When you purchase or invest in Eagle Creek homes, you get the added bonus of access to the greatest medical care.
Where is Lake Nona?
Lake Nona is a prominent, suburban community located just outside of Orlando. Though Lake Nona is spread out over acres of land, it is actually a very tight community made up of smaller, sub-communities.
It is generally a family-friendly and retiree-friendly place to enjoy a slow pace of life. Conveniently, it sits just 11 miles southeast of Orlando International Airport. Therefore, travel is smooth and easy from Eagle Creek Lake Nona houses for sale.
What's better is that the Eagle Creek community is still far enough southeast of Orlando that it is not in the air traffic flight path. In general, the community maintains its peaceful, suburban and sleepy character.
Furthermore, Lake Nona recently became home to the United States Tennis Association. The USTA built 103 outdoor tennis courts and indoor facilities as well in the Lake Nona area. For this reason, Lake Nona and Eagle Creek are becoming great tennis communities for new and experienced athletes.
Where is Eagle Creek?
Eagle Creek is very close to two main highways—Routes 408 and 417. As a matter of fact, Route 417 runs directly to Walt Disney World, the happiest place on Earth. Contrastingly, Route 408 is the highway that runs West to East through Florida. Get from A to B in no time by hopping on the 408!
Eagle Creek houses are situated in a safe and gated, luxurious community suburb. What makes Eagle Creek stand out among other Lake Nona neighbourhoods is that it is a collection of gated sub-communities. Therefore, the safety and security of this neighbourhood is practically unmatched. Eagle Creek houses for sale range in size, model, age and price with something for every potential buyer. Eagle Creek offers not only lavish, luxury homes but also single family homes and townhomes. Furthermore, Eagle Creek is heralded as a golf community and is truly one of the best places to play in all of Florida. Additionally, Eagle Creek Elementary School is a highly ranked, A-rated school offering a great education for Lake Nona children.
Choosing Eagle Creek Houses for Sale: A Great Place to Live and Work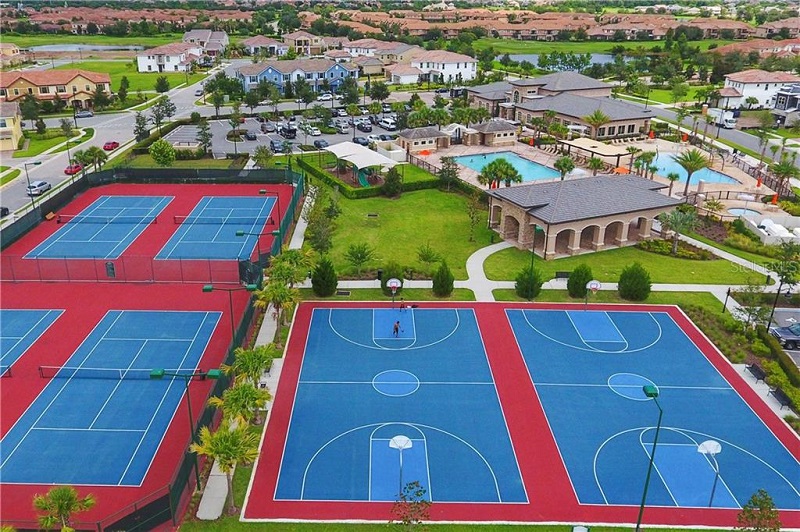 The Best Location for Central Florida Families
The location of Eagle Creek homes couldn't be better. It is a thriving, small suburb in the heart of the Orlando area. As a matter of fact, this locale is quite special. Eagle Creek Lake Nona benefits from the Orlando metropolitan life while maintaining its suburban atmosphere.
On the one hand, two beaches are within driving distance from this amazing suburb. Additionally, the entire Lake Nona area is dotted with small lakes perfect for water sports and family lake days.
Moreover, Eagle Creek homes for sale are just a short drive to all of the major Orlando attractions and theme parks. Get to Walt Disney World, Sea World and Universal Studios Orlando in just under 30 minutes. Did someone say "bibbidi bobbidi boo?"
Great Schools for Our Country's Future
Besides Eagle Creek's great location, it also offers other perks. Eagle Creek houses for sale are in a strong school district. The elementary schools in the area are especially well-ranked. Additionally, Eagle Creek's high schools are known for their great education standards and good curriculum(s).
One of the best elementary schools in the area is called Sun Blaze Elementary. It is known state-wide and achieves high scores in the educational ranking index.
Additionally, Eagle Creek Orlando is located within driving distance to excellent universities. The University of Central Florida is Orlando's hometown college. It is the second largest public university in the nation with 66,000 students currently enrolled. Furthermore, UCF's football team and other athletic teams celebrated throughout the country.
Not to mention, Valencia Community College has locations in and around Lake Nona. Its eight campuses are spread out across Orlando and Osceola campus. Moreover, it is ranked #4 among all community colleges in Florida.
Safety and Security for Residents
Safety for Eagle Creek houses for sale is not a concern. Eagle Creek itself is a very secure, gated community. In order to enter this area, residents and guests must visit the security check-in post. Here, you will find a guard station manned with a security agent.
In a way, Eagle Creek is extra-secure. It is a unique suburb in that it is a doubly-gated community. Children can run freely and parents are stress free because of these incredible safety measures.
Generally, the entire Lake Nona community is the perfect place to raise a family, retire, vacation or visit. It is close enough to Orlando that is had a metropolitan connection but far enough away to be a safe-haven. Overall, it is a protected area perfect for residential family life.
Nice amenities for Families and Retirees
Eagle Creek homes are in a great, American suburb. This town offers truly wonderful amenities for families, seniors and visitors to enjoy.
Kids here enjoy the freedom of running around and exploring their safe community. Activities in Eagle Creek include playing tennis, splashing in pools and waterparks, and golfing on the green.
Explore Adventure Park, one of the best water and adventure courses in central Florida. Run around Cypress Grove Park and let the kids play on the massive, historic property. Hike around the miles of trails that run through the community.
Whatever you're looking to do during your free time, Eagle Creek has something for everyone.
Golf Community for Golf Enthusiasts
Eagle Creek is a golf-lover's paradise. The Eagle Creek Country Club Lake Nona is a beautiful, eighteen-hole course designed by master architects, Ron Garl and Howard Swan. What's more is its open to the public and features a 14,000 square foot clubhouse and pro shop.
This clubhouse, known as the Orlando Golf Club, is designed in a vintage, New England architectural style and houses the Belfry Restaurant. It is the perfect space for events, weddings and parties, or a hot meal after a day playing golf.
The Eagle Creek Golf Club Orlando Fl is truly one of central Florida's most memorable signature golf clubs.
New Homes and Good Property Value Appreciation in Eagle Creek Community Lake Nona
Eagle Creek offers various, brand-new home options. Actually, Eagle Creek homes range in size and style. However, most of them are less than ten years old. There are many benefits to purchasing a new home, and especially new Eagle Creek houses. First, newer homes have higher property value appreciation. Land in and around the Orlando region has a generally high appreciation value.
Factors that most affect property appreciation include the quality of schools, location, age, amenities and development. Eagle Creek has all of these and more! Therefore, Eagle Creek homes for sale have great property value.
New Homes for Sale in Eagle Creek Lake Nona Florida
It's no mystery that newer homes appreciate in value faster than older homes. Accordingly, if you buy new Eagle Creek homes for sale, your property will appreciate in value quickly.
Additionally, Eagle Creek offers options. New townhouses and single family homes are available in this popular community. Townhomes here start at about $300,000 and single family homes start at about $500,000.
One thing that truly distinguishes Eagle Creek houses are their modernity. This great community is a Orlando diamond of family living. Most of the homes here are brand new or are less than five years old. Re-sell single family homes and townhomes are also available. These afford contemporary, Lake Nona living at a fantastic price.
See Lake Nona New Homes For Sale
Luxury Eagle Creek Homes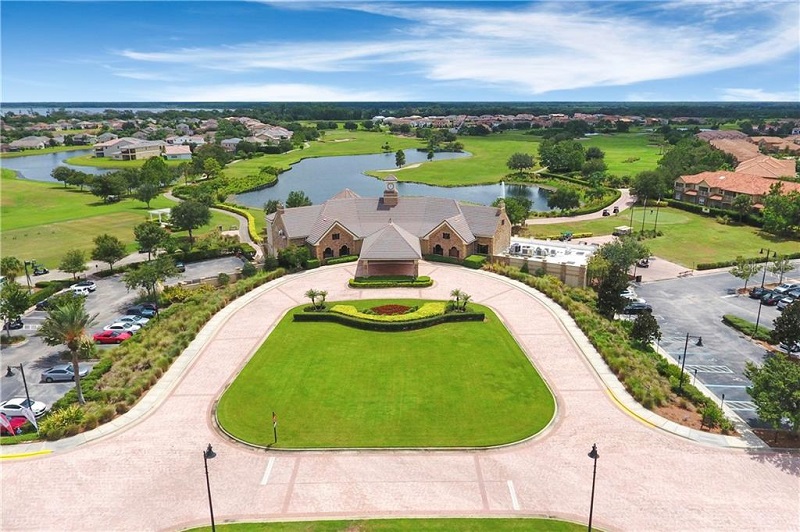 For those looking for family luxury and a touch of extravagance, Eagle Creek does not disappoint. Large, luxury properties in Eagle Creek go for about $1,000,000. Some properties here even offer views of the lush golf course or crystal blue lake.
Luxury homes in Eagle Creek are immediately available. These large homes are ideal for larger families seeking an extravagant lifestyle.
Eagle Creek luxury properties are perfect for entertaining big parties in a multi-purpose home. Additionally, they are also spacious enough for a home office, home gym, game room and more! Use and design the opulent home of your dreams.
See In Lake Nona Luxury Homes For Sale

Houses For Sale in Eagle Creek Lake Nona and Other Communities
It's no wonder why Eagle Creek is regarded as a fantastic suburb for all! It is a community on the rise and it is projected to keep growing. The Authentic Real Estate Team can help you in your real estate search and purchase process. We can also assist in finding great properties in the surrounding communities. The Lake Nona area has so much to offer! We're here to help you discover and experience it all.
Authentic Real Estate Team has one of the most comprehensive, diverse portfolios in central Florida. Take a look at all of the fantastic, family-friendly neighbourhoods in this area.
See All Homes For Sale in Lake Nona!
Lake Nona Golf Country Club
Lake Nona Golf and Country Club is known throughout Florida as one of the most luxurious and stylish communities in the state. The properties you will find here are beautiful and spacious. Some even have more than eight bedrooms.
What makes Lake Nona Golf and Country Club truly special is its secluded location and lake access. Only home owners and residents are allowed to use the west shore of gorgeous Lake Nona.
This tight-knit community is best suited for families and retirees looking for a slower pace of life as well as comfort and luxury.
Homes here are generally quite large and are ideal for hosting, entertaining and enjoying multi-family activities. On average, homes in Lake Nona Golf and Country Club are at a higher price point. This is due to the style, luxury, modernity and comfort that they provide central Florida's families. Furthermore, many homes in this sub-community are lakeside, allowing homeowners to dock on their own property.
Lake Nona Golf and Country Club homes are very private, offering serenity to their owners and residents. Additionally, this community is famous for its water sports, activities and events. Homeowners here enjoy boating, waterskiing, jet skiing, swimming and kayaking. Furthermore, the Lake Nona Golf and Country Club clubhouse and golf course are top-notch. They offer the best views and spectacular wellness and spa facilities.
See All Homes For Sale Lake Nona Golf And Country Club
Storey Park
Storey Park is one of the most in-demand Lake Nona communities. As Lake Nona itself is located just outside of Orlando and conveniently close to Orlando International Airport, Storey Park is often sought out by commuters. It is one of the top communities for business people, students, internationals, retirees, families and investors. Its highly ranked public school system, metropolitan connectedness, size and atmosphere make it a premier central Florida communities.
See All Homes For Sale In Storey Park, Lake Nona
Randal Park
Randall Park is yet another amazing Lake Nona community. Storey Park and Randall Park are sometimes compared for their family-appeal. Additionally, it offers a location that is truly second to none. Randall Park homes are just a short drive from all of the prominent Lake Nona shopping and dining. Furthermore, Randall Park houses for sale are truly crowd pleasers. Each offers something for everyone in terms of style, design, size and price.
This stunning community sits just northeast of Lake Nona and is surrounded by bodies of water and little lakes. This charming community is very well-connected to the greater Orlando area but maintains its peaceful atmosphere.
See In Randall Park Homes For Sale
Laureate Park
Laureate Park is also located near Lake Nona Medical City. Its just one mile east of the famous medical complex. Therefore, many medical professionals and medical researches choose to settle in this vibrant community.
But it's not just a medical city add-on. This tight-knit community also offers various, diverse restaurants, shops and amenities. For example, Canvas Restaurant and Market is one of the most cherished family eateries in the region. This unique spot offers modern takes on American classics. Additionally, you can shop for all of your deli ingredients here too. Furthermore, Canvas Restaurant and Market offers a super cool location. It sits on a huge plot of well-manicured grass and overlooks a stunning, crystal-blue lake.
What's more is that Laureate Park offers a nice, outdoor park and recreation area. Here you'll find an outdoor amphitheater that regularly hosts plays, concerts and community events. Families, children, and adults of all ages love spending time here enjoying picnics and community happenings.
See In Laureate Park Homes For Sale
Eagle Creek Houses for Sale: FAQ
Not surprisingly, aspiring home buyers are very interested in Eagle Creek homes for sale in the greater Lake Nona and Orlando areas. Based on the data of these interested buyers, we've collected their most frequently asked questions. We are here to help make a savvy real estate investment. Of course, should you have further questions, the Authentic Real Estate Team is here to assist. Simply call us or send an email with any inquiries you may have. We look forward to making your home ownership dreams come true.
Where are Eagle Creek Homes in Orlando?
Eagle Creek in Lake Nona is perfectly located as a peaceful suburb with a metropolitan connection. It is conveniently close to Orlando International Airport—just 11 miles southeast. This proximity provides residents and families with the ease of travel. However, it is still a decent distance away from the airport and city to maintain its quiet atmosphere. Eagle Creek homes offer a truly prime and safe location.
Is Eagle Creek a good place to live?
Yes! Eagle Creek Fl is an amazing sub-community in the Lake Nona area. This entire region, and especially Eagle Creek is inviting, comfortable and fun. In general, resident appreciate Eagle Creek for its contemporary pizzazz, metropolitan connection and family-centricity.
Lake Nona and Eagle Creek focus primarily on work, play, and sustainability for the future. Eagle Creek is just a short walk away from A-rated public and private schools. Additionally, it is home to some of the best shopping and dining in the state.
Furthermore, this incredible sub-community is well-connected to Florida's beautiful natural environment. Delicate systems of lush marshes, pine flat woods and hardwood forests as well as flowing rivers are in Eagle Creek's backyard. For these reasons, Eagle Creek is truly the perfect community for all people with all kinds of interests and lifestyles.
Is Eagle Creek safe?
Yes! Eagle Creek is a very safe and clean Orlando suburb. Though Eagle Creek is a secure and family-friendly place, it is also reassuring that the crime rate in Lake Nona and the Orlando area decreases year-over-year by approximately 9%.
Residents here report that they feel "very safe" and that there is "virtually no crime" in this area. The low crime rate here is yet another reason why Eagle Creek is such a popular destination to settle, visit, or purchase a property. Furthermore, Eagle Creek is Orlando's 7th best neighbourhood for living and property investment.
What To Do near Eagle Creek Orlando Fl?
Eagle Creek residents truly love their community. Moreover, it offers family friendly activities and events for locals of all ages. There is so much to do and discover in this great community. From water sports to classy eateries, and theme parks to beach days, Eagle Creek truly has it all. Read on to find out how you can enjoy your leisure time in Eagle Creek, Lake Nona and the greater Orlando region.
Orlando Water Sports Complex
Adults and children alike rave about the Orlando Water Sports Complex. Firstly, it is gem of high-flying water fun situated very close to Eagle Creek. Not surprisingly, thousands of residents and tourists visit this water activity facility all year round. Furthermore, guests get a kick out of navigating through the inflatable, water course in a race against the clock. Additionally, it is one of the best places in Florida to spend a classic lakeside day swimming, jetskiing, waterskiing, and wakeboarding.
This truly exceptional water sports complex offers classes for advance enthusiasts to beginner young ones in a range of sports. Coaches here are professional, helpful and entertaining. Therefore, investors who buy Eagle Creek houses for sale benefit from this community water thrill park.
World-Class Restaurants and Eateries
There are tons of restaurants and bars to choose from in the Eagle Creek and Lake Nona areas. Here, there is something for everyone. Whether you're looking for chic, five-star dining or traditional, family-friendly American classics, you're sure to find what you seek.
Because Orlando is so international, the food options in and around Eagle Creek reflects this multicultural, culinary influence. So for kebabs at Bosphorous Turkish Cuisine. Eat pancakes the size of your face at Keke's Breakfast Cafe. Chomp down on a good burger at Culver's. Enjoy spices and saffron infusions at Tabla Indian Restaurant. Try not to let the cheese drip off your big slice at Marco's Pizza. And when you're looking for something hearty, dig into some soul food at PD Soulfood Kitchen.
Still, if none of these are what you're craving, Canvas Restaurant Market is the local favourite. This local watering hole serves up modern American fusion with a concentration on seasonal and regional fair as well as fresh seafood offerings. What's more is Canvas Restaurant and Market's "Sharing" menu is perfect for families dining together. This restaurant is just a few minutes away from Eagle Creek and sits lakeside with a grassy area for events and music. Furthermore, get your lunch and sandwich supplies from the deli to spruce up your child's lunchbox.
Short Drive to Theme Parks
Eagle Creek houses for sale are in high demand. In addition to all that they have to offer, they are located conveniently close to the world's best and most beloved theme parks. Eagle Creek in Lake Nona is only a 26 minute drive to Universal Orlando Studios, a 24 minute drive to SeaWorld, and a 23 minute drive to the happiest place on earth, Walt Disney World.
Beaches days and Playing in the Waves
Eagle Creek boasts easy access to Florida's coasts and beaches as well as proximity to two national parks and an international airport.
This beautiful Orlando community is located just off the 417 freeway and Interstate 4 which runs East to West across Florida connecting Daytona Beach, Tampa and Orlando. Heading west for an hour, you find Tampa Bay, Clearwater Beach and the crystalline waters of the Gulf of Mexico. Drive northeast for an hour and you'll hit Daytona Beach on the coast of the majestic Atlantic Ocean.
Both of Florida's coasts are just an hour from your future home in Eagle Creek Lake Nona. Incredibly fun beach days with your family and friends could be yours. Surf, sail, build sandcastles and sunbathe on some of the best beaches in the country. Beach living is everyone's dream. However, with an Eagle Creek home, you don't have to dream. You can have fun in the sun and crunch your toes in the sand in no time.
Tennis – The Sport of Champions
Eagle Creek is a great area, not only for golf fans but also for tennis players.
This wonderful Orlando community is now home to the United States Tennis Association. Many famous tennis players are from the Orlando area. The USTA offers lessons and coaching for all aspiring tennis stars.
Here, you'll find 103 indoor and outdoor courts. Train in the summer sunshine and the winter rain. Get a feel for how the pros play. Play singles or doubles in local tournaments. Don't worry! The USTA offer training for players of all ages, skill levels and abilities. Join a club or play on your own at these world-class facilities.
Lake Nona Hiking Trails
Eagle Creek is home to a large network of walking, hiking and biking trails. People journey from all over the state to run, bike and hike around this spectacular, picturesque community. The trails are regularly maintaining making it perfect for hikers and adventurers of all levels and ages to roam the beautiful natural environment.
Additionally, the Eagle Creek Lake Nona community offers a bike rental program to increase the health and fitness of its residents. Rent a bike easily! Simply download the app, pay as you go and use your rented cruiser to explore Eagle Creek's miles of trails.
Eagle Creek Orlando – The Place to Be
Without question, Eagle Creek homes and townhouses are great for all—families, retirees, students and children. This Lake Nona sub-community is truly spectacular for all that it has to offer. Since Eagle Creek has a quick and convenient connection to Orlando metropolitan and a cozy, suburban atmosphere, it is definitely the place to be. It presents new homes, unbeatable amenities, diverse restaurants, beautiful natural surroundings and fun community activities. Get in touch with the Authentic Real Estate Team today! You're sure to be calling Eagle Creek Lake Nona "home" in no time.
Looking for Eagle Creek Houses for Sale? Contact the Authentic Real Estate Team in Lake Nona!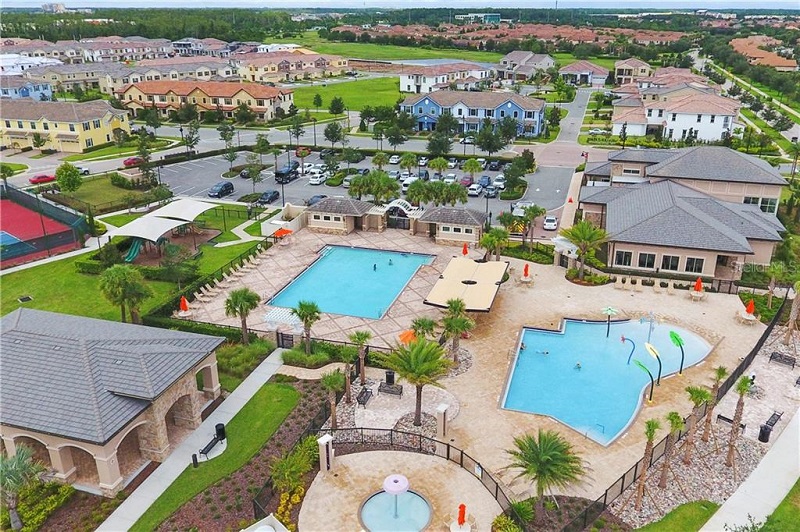 Whether you're looking for a new real estate investment, a home to raise a family, or a quiet place to retire, The Authentic Real Estate Team is here for you. Our guarantees to you include our utmost dedication, commitment and confidentiality. We always go the extra mile to ensure that your real estate and home ownership dreams really do come true!
Authentic Real Estate Team is a family-run business with years of experience and relationships with all of Orlando's best. We are a complete-service, real estate agency here to provide assistance in your home and property search and rental processes.
Our Authentic Real Estate Team members are sincerely the most expert and most professional advisors you will find in central Florida. In general, residential and vacation homes and properties are our specialty. Therefore, our sales experience and real estate management expertise will benefit you in finding your ideal Eagle Creek properties. Our team provides exceptional support for our clients. We help them to enjoy, maintain and purchase Eagle Creek community Lake Nona properties.
The Authentic Real Estate Team always goes the extra mile—as a client, you even get after-sale booking agent assistance. Orlando Vacation Rent, our Authentic Real Estate Team subsidiary, advises house and property owners to find fitting renters. We can help you book up your rental calendars to maximum capacity. The Authentic Real Estate Team and Orlando Vacation Rent jointly afford all the services that you need as an investor and property owner.
Additionally, we also skilful in providing expertise for foreign buyers and out-of-state residents. Our years of experience in moving through the administrative and legal processes for international clients makes us the prime real estate choice. We promise to do everything possible to make these clients' real estate and property dreams become reality.
Contact us Now!