Are you searching for a short-term rental property management company in Orlando? As part of Authentic Real Estate Team, Authentic Real Estate Team can refer you to Orlando's best short-term rental property management companies. We connect our clients with the best managers in town and can boost your vacation home income with our sister company ilovevh.com.
Our company is expert in selling successful short-term rentals and helping our clients to place their home in the best rental program. And with the help of ilovevh.com, you'll benefit from Orlando's most experienced, detail-oriented, marketing-savvy short-term rental specialists, bringing you the skills and resources you need to extend the life of your investment and maximize the return on your dollar. Because with a short-term vacation rental in the vacation Capital of America, you'll be primed for investment potential. But with ilovevh.com you can turn potential into profit.
Short-Term Rentals Are In Demand In Orlando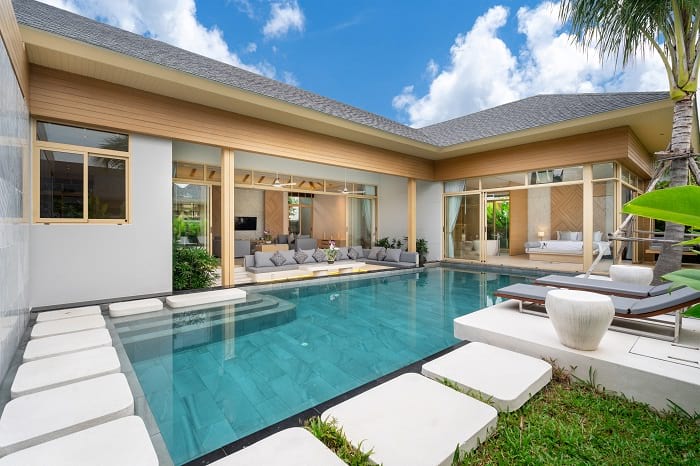 With over 70 million visitors annually, Orlando, Florida is one of the most visited cities in the United States.
Orlando's booming tourism industry presents a unique opportunity for those who invest in properties here.
Because every year, more vacationers are choosing Orlando as their vacation destination.
And every year, more of these vacationers are opting for the affordability, comfort, privacy, and luxury of vacation homes.
A vacation home lets large groups of tourists enjoy separate sleeping quarters, while splitting the bill amongst the group.
And with features like fully equipped kitchens, integrated living spaces, themed bedrooms, and high-tech game rooms, they offer all the comforts of home, plus plenty of reminders you're in the most magical place on earth.
However, your vacation home can't thrive on these merits alone.
In order to maximize the ROI on your Orlando short-term rental, you need property management.
And that's where we come in.
Our partners at ILoveVH by Authentic can help you protect and potentiate your investment, with a full range of property management services at great low prices.
So, what does ILoveVH bring to the table?
Read on to learn the qualities you should look for in an Orlando short-term rental property management company; qualities that have put ILoveVH on the map as Orlando's premier short-term rental specialists.
What to Look for in an Orlando Short-Term Rental Property Management Company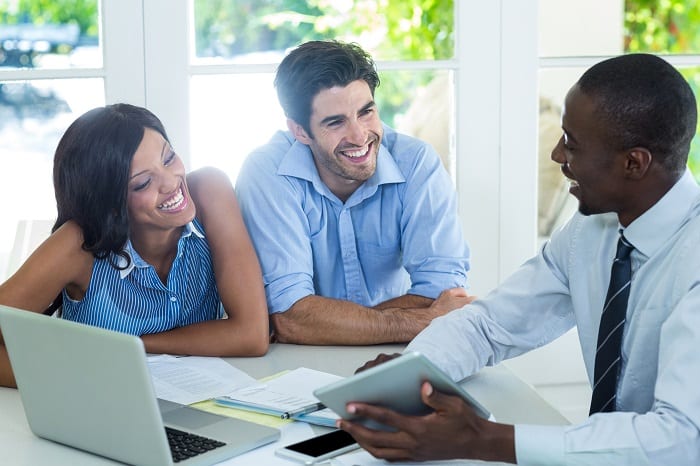 Managing a short-term rental property can be quite challenging.
But with the right property management company, your Orlando short-term rental can reach its full profit potential.
The qualities to look for in a Vacation home management company are:
Relevant Experience
Marketing Savvy
Attention to Detail
Affordability
Range of Services
Relevant Experience
Managing a vacation rental is fairly tricky business.
From optimizing the home for the appropriate demographic, to handling the repair and maintenance of the pool, appliances, and other amenities, to knowing the applicable laws and how to draw up and file applicable paperwork, learning the ropes of short-term rental management takes years of experience.
And with ILoveVH, years of experience is exactly what you get.
ILoveVH has been serving the needs of Orlando investors and vacationers for over a decade.
In that time, they've come to learn what vacationers are looking for in a short-term rental, and to master the various domains necessary for the successful administration of your vacation home.
In short, with ILoveVH, you can dive into the Orlando vacation home market with confidence, knowing Orlando's most experienced short-term rental property managers have your back.
Marketing Savvy
One of the most important roles played by a short-term rental management company is marketing.
Because for all a vacation home's many appeals, without proper exposure, it won't stay booked.
But with our partners at ILoveVH, you can keep up your occupancy rates through both the high and low seasons.
As Orlando's most experienced vacation home specialists, ILoveVH knows what renters are looking for in a vacation home.
And they've spent years building the knowledge and professional network necessary to help you give it to them.
But it's after they've helped you optimize your home for your relevant demographic that their marketing magic comes into play.
Using a mix of both time-tested and cutting-edge tools and techniques, including promotion on popular vacation home rental platforms and all Authentic Real Estate platforms, ILoveVH can help you reach 600,000,000 potential renters a year.
In short, they can help you maximize your exposure, ensuring your home stays booked all year long.
Attention to Detail
When it comes to vacation home management, the devil is in the details.
And at ILoveVH, no detail goes overlooked.
Thus, you can expect every square inch of your rental to be thoroughly cleaned between bookings, extending the life of your investment and enhancing the experience of your guests.
You can also expect the upmost attention to the details of your records and paperwork, including bookkeeping, statements, and licensing, ensuring your earnings are recorded accurately and your rental is in good legal standing.
Affordability
Keeping your overhead low is key to maximizing your ROI.
Therefore, ILoveVH strives to provide Orlando's best short-term rental property management at the best prices in town.
For a small monthly fee and negligible percentage of the profits, you'll enjoy a full range of property management services, and savings you can use to enhance your investment and grow your returns.
Because in the game of short-term renting, your property management company succeeds when you succeed, and you succeed when you save!
Range of Services
Vacation home management is a multifarious discipline, comprising not one, but a range of services.
Thus, overseeing your home's administration on your own would require either a wide spectrum of skills, or else the hiring of different specialists to handle the ones you lack.
But with our partners at ILoveVH, you get all your management services under one roof.
That's because ILoveVH is a proud subsidiary of Authentic Real Estate Team, Orlando's one-stop investment real estate shop.
With over a decade of experience in Orlando's investment real estate market, Authentic Real Estate Team has cultivated the skills, and professional connections, necessary to maximize your investment's care and results.
From booking to housekeeping, pool care to lawn care, concierge services, inspections, maintenance, repairs, and much more, ILoveVH brings you the range of services you need to succeed.
In short, with ILoveVH, you can get all your management services from one convenient, trusted source, saving you money and effort, and giving you peace of mind.
Invest for less!
Property management is key to maximizing your ROI.
But if you overpay for your home, you'll be left fighting an uphill battle to get back in the black.
Fortunately, Authentic Real Estate Team is here to make sure you start off on the right foot.
Our parent company, Authentic Real Estate Team, is Orlando's number-one real estate brokerage, with over 200 successful sales, and a growing family of more than 150 satisfied clients.
Join the Authentic family today and invest for less!
See The Best Investment Properties For Sale In Orlando!
Get in Touch With Orlando's Short Term Rental Property Management Specialists Today!
So, if you're looking for property management for your Orlando short-term rental, let Authentic Real Estate Team refer you to Orlando's short-term rental management specialists – ILoveVH by Authentic.
Available
homes
524 Properties found in this filter
1/44