Homes for sale in
Homes For Sale in Storey Park Lake Nona

3 to 6 Bed

2 to 5 Bath

1614 - 3950 SqFt
Available
homes
12 properties found
Page 1 of 1
Homes for sale in Storey Park Lake Nona are truly special. This quaint sub-community is growing in size and popularity and we would like for you to experience it for yourself. Our Authentic Real Estate Team has all of the insider information about this incredible community that you may one day call "home."
Storey Park is a welcoming, premium community in Lake Nona. Lake Nona itself is located in the city of Orlando, conveniently next to Orlando International Airport. This makes it one of the top communities for families, International business people, and retirees. The accessibility of the airport, in addition to the amazing school system, and metropolitan connection make it a comfortable and popular community to live in. Homes for sale in Storey Park Lake Nona are well sought after and are usually in demand for these reasons.
Storey Park Lake Nona: The Best Medical City in the US
In Lake Nona, you will find the largest hospital in the United States. Here, there are five massive hospitals that each lead a medical research field. For this reason, Lake Nona has a reputation for being the "medical city" of the country and homes for sale in Storey Park Lake Nona are situated near the best medical care in the world. According to US News and World Report, Lake Nona Medical City ranks highly especially for its neonatology, geriatrics, and gynaecology research and care.
Where is Lake Nona and homes for sale in Storey Park?
Lake Nona is part of the greater Orlando community and has highly sought after real estate. However, Lake Nona is a residential community perfect for family-friendly lifestyles.
The United States Tennis Association is located here in this beautiful community. The USTA established 103 indoor and outdoor tennis courts to build up the tennis resources and accessibility here. Lake Nona is on the east side of Orlando Airport. However, it remains a peaceful community as it is not in the immediate flight traffic path.
Where is Storey Park Orlando?
Storey Park Orlando Fl is a new home community within the Lake Nona community. One of the characteristics that makes this community so special is that it is completely solar-powered and has earned its place as one of the most eco-friendly communities in Florida.
Homes for sale in Storey Park Lake Nona are known as "innovation estates" for this reason.
Homes for Sale in Storey Park Lake Nona: A Great Investment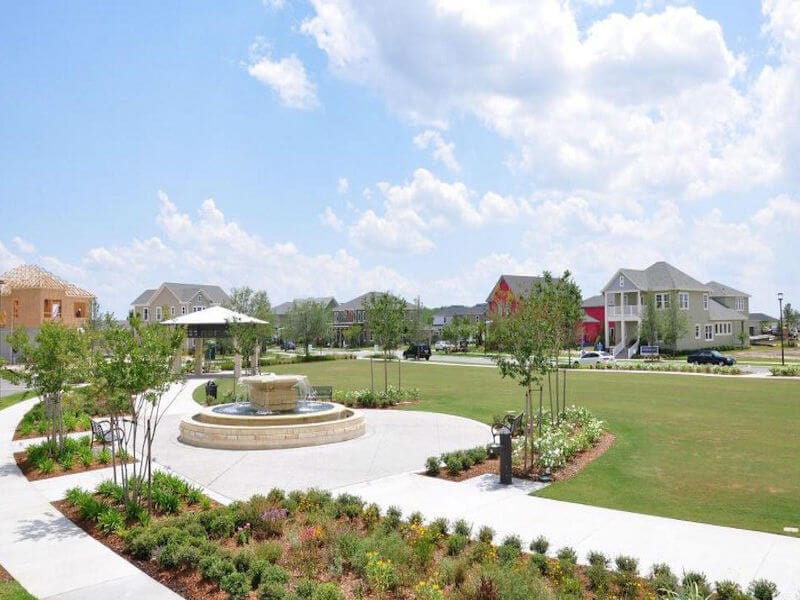 An Advanced, New-Age Community
Storey Park Orlando Fl was actually designed to be a leading, new-age eco community. Here, residents are generally Earth conscious and want to encourage a wave of zero-emission consciousness. It is required that Storey Park home owners invest in solar panels to power their homes. Other, non-green energy sources are not allowed in this community. Green innovation at Storey Park is leading the nation into cleaner home development.
Another aspect that makes Storey Park and Lake Nona smart homes unique is that there is a campground located within the borders of the neighborhood. This is to encourage residents and visitors alike to connect with nature and become more immersed in the natural environment. The campground encourages respect for Florida's unique freshwater swamp and marshland ecosystem. Bring your tent and spend a weekend with the family under the stars and open sky.
Additionally, residents are emboldened to immerse themselves in intellectual activity. There are dozens of book boxes spread throughout the community. Give a book or take a book. This knowledge sharing makes Storey Park a one-of-a-kind place to live.
Great amenities
Another point that makes homes for sale in Storey Park Lake Nona and the Storey Park community as a whole a great place to live and enjoy is its pool and water park. The water amenities in this community make it a great place for kids and water sport enthusiasts. Enjoy summer days spent poolside while the kids enjoy splashing around, diving into the water and playing with other neighbourhood children.
Energy efficient
Storey Park is one of the few American communities that puts energy efficiency and energy saving at the top of its priorities. The buildings, homes and other infrastructure here feature high-tech resources and building components. Some people who buy homes for sale in Storey Park Lake Nona actually have energy bills totalling $0 consistently and they get money back because they are able to sell back some of the energy that their homes produce.
New, Newer and the Newest Homes
One of the best parts about this astoundingly green community is that it completely new! Storey Park homes were first built in 2017. They are even developments that are being built currently for those seeking a completely new, state-of-the-art home. While Storey Park Orlando homes are built to be as energy efficient as possible, just the fact that these homes are new makes them even more economical and keeps the power they use to a total minimum.
The insulation of the homes in this neighbourhood is much better than homes in other parts of the Orlando region. Additionally, the double-glass windows and thick wood doors of homes for sale in Storey Park Lake Nona make them top-of-the-line in terms of energy saving technology.
Great Home Prices
Although Storey Park homes are incredibly advanced innovation at Storey Park is incredibly high, they come with an affordable price tag. The value of the homes here is high and will remain so for many years into the future, however, the initial cost of investment is relatively modest.
Townhomes and single family homes here range from 300,000 to 500,000 depending on their size, model and age.
Lennar Smart Homes
Lennar homes Orlando Florida is one of the most prolific and trusted community and property development companies in the nation. Storey Park is a new, green Lennar community. Lennar earned its stellar reputation as a leading real estate developer because it was the first to build homes with wifi infrastructure.
Homes for sale in Storey Park Lake Nona and Storey Park homes for rent follow this model and are built with their own wifi framework which breaks the traditional wifi model. This means that Storey Park home owners do not need to deal with the hassle of selecting a wifi provider and the inconvenience of buying a router for every floor.
Additionally, homes for sale in Storey Park Lake Nona are connected with the Honeywell doorbell service. These doorbells link to all of your devices including your phone, tablet or laptop. This means that you can answer the door remotely and even speak to your visitor through your phone without physically being at home. Alternatively, talk to your delivery person when a package arrives and check to make sure that everything is in order.
When someone comes to the door, you'll get an alert and can monitor activity outside of your house. This is yet another example of innovation at Storey Park.
Furthermore, Alexa, the virtual assistant developed by Amazon, comes with Storey Park homes and townhomes. Personalize your Alexa commands to take care of all of your home maintenance and operation needs.
New Homes for Sale in Storey Park Lake Nona
The new Lennar development in Storey Park is called Innovation Homes. There are many townhomes and homes available here. Some are lakefront and some back up to the lake. These elegant, new homes are all for sale within an affordable price range and come with all of the high-tech, advanced amenities mentioned above.
See Lake Nona New Homes For Sale
Luxury Houses for Sale in Storey Park Orlando
Luxury homes in Storey Park Orlando are also available. These homes make for a great place to raise a family in comfort and style. They are great for families that like to entertain and own a multi-purpose home with options for a home office, a game room, or even a home gym. Houses here start at only 600,000—truly an unbeatable price point for all that these properties have to offer.
See In Lake Nona Luxury Homes For Sale
Homes for Sale in Storey Park Lake Nona With Pool
Properties, townhomes, and homes for sale in Storey Park Lake Nona in Lake Nona generally do not have pools included. However, some home owners do choose to add a pool to their Storey Park home after purchase. This is a great option, as according to Dave Ramsey's blog, pools do increase the value of a home or property by approximately 7%, especially in Florida. Pools are a great investment not only for a home but for a lifestyle.
The hot and humid Florida climate allows for the use of a pool year-round. Consider a home for sale in Storey Park Lake Nona and add the personalisation of your own water features and pool after purchase.
See In Lake Nona Homes For Sale With Pool
Homes For Sale in Lake Nona and Other Communities
The allure of Lake Nona and Storey Park is no mystery. It's unbeatable and well-connected location along with its state-of-the-art amenities, high-tech homes and suburban atmosphere make it the place to be. The Authentic Real Estate Team is also well-versed in helping aspiring home buyers to settle in neighbouring communities too. Central Florida and the Orlando region offer many communities that have a lot in common with Storey Park and Lake Nona. We can help you find your dream home in Storey Park and the surrounding neigborhoods too.
See All Homes For Sale in Lake Nona!
Lake Nona Golf Country Club
Lake Nona Golf and Country Club is the most luxurious, high-end community in the area. Homes here are larger and offer more space for entertainment and activities. These homes are usually at a higher price point but offer all the luxury that money can buy. Here, you'll find new homes right on the lake. Only Golf and Country Club residents can use the Lake Nona lake adding to its exclusivity and privacy. Therefore, the Lake Nona Golf and Country Club community are famous for water activities like boating, water skiing and jet skiing. Not to mention the clubhouse and golf course here is beautiful and top-of-the-line.
See All Homes For Sale Lake Nona Golf And Country Club
Randall Park
The Randall Park community offers nice, new homes for a great price. The community has its own amenities centre and its known throughout Florida for its elementary school. Sun Blaze Elementary School has a reputation for being one of the best in the state. Its facilities, teachers and curriculum are always leading and ever-evolving. This is especially convenient for Randall Park families as their children can simply walk to school every day due to its central location in the community. Here, Randall Park homes for sales include single family homes and townhouses are available for purchase.
See In Randall Park Homes For Sale
Eagle Creek
This is a high-end community in Lake Nona is unique in that it is a gated community made up of smaller gated communities. This neighborhood is one of the most secure communities in the area. Home here range in size, model and age. There are townhomes and single family homes for sale as well as larger, luxury homes too. Furthermore, Eagle Creek is a golf community and its golf activities, events and golf course are known state-wide. The golf Pro Shop and restaurants located right inside of the community are some of the best. Also, this small town has a great elementary school and an amenities centre for the convenience of its family residents.
See In Eagle Creek Homes For Sale
Laureate Park
Laureate Park is a community that sits next to the Lake Nona Medical City. Lots of doctors, nurses and medical professionals live in this community for its central and convenient location. The Laureate Park HOA rules keep this community clean, orderly and peaceful.
Additionally, centrally in the community, there is a large park with sprawling glass and a concrete stage. It regularly hosts community events and live music. Children and families spend weekends and evenings here, playing and picnicking.
See In Laureate Park Homes For Sale
Homes for Sale in Storey Park Lake Nona: FAQ
Not surprisingly, many interested home buyers have questions about Storey Park. We've collected a list of the most frequently asked questions to help you better prepare for your real estate and investment decision. Of course, the Authentic Real Estate Team is also here to assist you. Simply call or email us with any inquiries you may have.
Where is Storey Park in Orlando?
Storey Park is situated near the Orlando International Airport in Orange County, Florida. Right now, the neighborhood has a population of 61, however, it is expected to grow as more and more properties are bought and become available.
Is Storey Park a good place to live?
Yes! In fact, Storey Park is a very niche neighbourhood with a flair for contemporary living, eco-centricity, and solar powered homes. This incredible little community is located just south of all the Orlando but is still outside of the city, which helps it to maintain its peace and calm.
Is Storey Park Florida Safe?
Yes, Storey Park Florida is a safe place to live and visit. The Lennar homes Storey Park Orlando community sits east of State Road 417 at Dowden Road. It is in close proximity to Orlando but still avoids the hustle and bustle of a big city. This allows it to remain safe and secure for its families and residents.
Activities for All Near Storey Park Lake Nona
Travel as much as you want with convenience and ease
Having the airport practically in your background allows you to get around the country and even the world in the blink of an eye. The Orlando International Airport is just a 15 minute drive from Storey Park.
Play and practice tennis at USTA
Practice tennis, join a doubles team, and even participate in tournaments at the USTA campus. With the influence of the USTA in Orlando, tennis is becoming more and more popular in Florida.
Study in the best schools
Lake Nona has the best schools in the Orlando area. The public schools here have great rankings.. They offer the best quality education for children and students of all ages.
There is also a community college in Lake Nona called Valencia College. The University of Central Florida is also located in Orlando. This university is the second largest in the United States with 63,000 students.
Short Drive to world's most famous theme parks
As if there weren't enough reason to love Lennar homes Storey Park Orlando and all that it has to offer, it is also located close to the world's most famous theme parks. This quaint community is just a 25 minute drive to Walt Disney World, a 28 minute drive to Universal Orlando Studios, and a 30 minute drive to SeaWorld.
Orlando Water Sports Complex
The Orlando Water Sports Complex is an amazing place to swim, jetski, waterski, wakeboard and kneeboard. This one of a kind sports complex offers beginner to advanced classes for all water enthusiasts. When you buy homes for sale in Storey Park Lake Nona, this water thrill park is right in your backyard.
In conclusion, homes for sale in Storey Park Lake Nona have so much to offer. They lead the way in green innovation and save home owners money. Additionally, they are incredibly high-tech which adds to home security and comfort. In generally, the Storey Park Lake Nona community is beautiful and peaceful but also well-connected to the Orlando, metropolitan area.
It is in quite close proximity to Orlando International Airport and the most famous theme parks in the world. The community maintains its tight-knit identity while offering plenty of activities and great education for families with children.
Looking for Homes for Sale in Storey Park Lake Nona? Contact The Best Orlando Real Estate Team!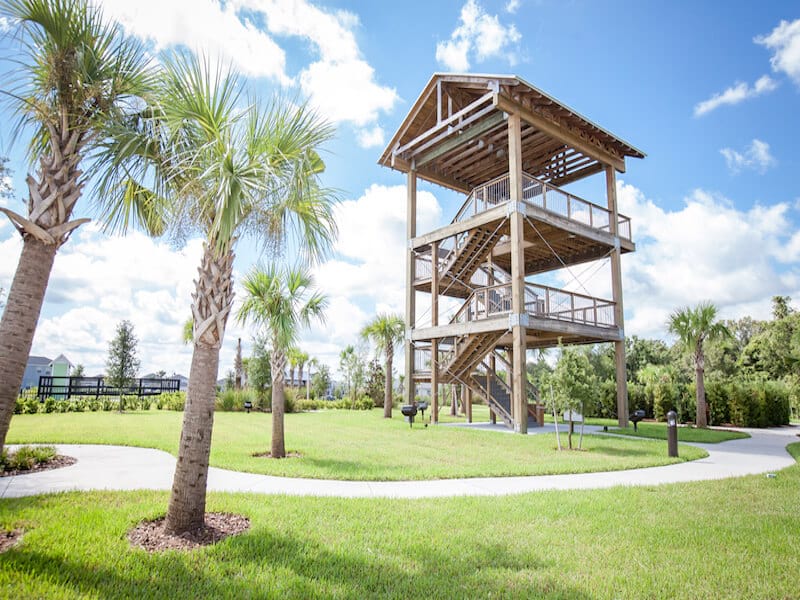 The Authentic Real Estate Team is your trusted partner for all of your real estate and property investment needs. Our team always goes the extra mile and works with dedication, honesty and commitment. We always make sure that our clients' home ownership dreams come true!
We are here to support you in every step of the process. Authentic Real Estate Team is a family business with experience and connection. Our full-service property agency fit to steer you in the right direction to find the property of your dreams.
Your Orlando Real Estate Experts
You'll find only the best, most professional real estate experts at Authentic Real Estate Team. Residential and vacation homes and properties are our specialty. Our sales expertise could help you find the right property near Storey Park Lake Nona.
But we don't stop there—we go on to provide after sale booking agent assistance. This service, called Orlando Vacation Rent, is a subsidiary of the Authentic Real Estate Team. Orlando Vacation Rent's mission to help home and property owners find suitable renters, if they so chose.
The Authentic Real Estate Team and Orlando Vacation Rent provide the two services you need for all of your property needs.
We also provide expertise for foreign buyers and buyers who are not Florida residents. Our team has years of experience navigating the administrative and legal processes for these specific clients. You can count on us to do everything within our power to make their Storey Park Lake Nona property dreams come true.
Finally, the Authentic Real Estate Team has relationships with all of the best Orlando vendors. Our connections to management companies, home maintenance companies and cleaning services are sure to make your life as a property owner easier. Our list of vendors includes home care services, pool cleaners,, maintenance and cleaning services. Lake Nona's local vendors are here to help you get the most out of your home investment. Call your Authentic Real Estate Team today! Customer satisfaction is our 100% guarantee.
If you're looking for a homes for sale in Storey Park Lake Nona the choice is clear.