Homes for sale in
Laureate Park Homes For Sale

4 to 6 Bed

3 to 6 Bath

1948 - 3993 SqFt
Available
homes
59 properties found
Page 1 of 5
Laureate Park Lake Nona Fl is truly a dream community for families and retirees. This beautiful neighbourhood is part of the greater Lake Nona area, a 17-square-mile, planned community within the limits of Orlando. It offers amazing amenities, family-oriented facilities and events, great shopping, hiking trails, community pools and more. Lake Nona is also home to the Lake Nona Medical City and the United States Tennis Association. Because of all that this stellar community has to offer, Laureate Park homes for sale are in high demand.
It's no wonder why this neighbourhood attracts attention from thousands of potential buyers and investors year after year. If you're looking for a peaceful, suburban retreat, Laureate Park is the perfect place. In conclusion, Laureate Park Authentic Real Estate Team are beautiful and ranging in size, style and design. There is something here for everyone! The Authentic Real Estate Team is here to support you in your property search. Call us today to make your real estate dreams come true.
Lake Nona: The American Medical City and Home of the USTA
Laureate Park Lake Nona Fl is a fantastic residential area situated in southeast Orlando. It is located very close to Orlando International Airport and is named for the large lake in its northern pocket. There are also two smaller lakes in Lake Nona called Red Lake and Buck Lake. The main highway that connects Lake Nona to the rest of Florida is the 417 which runs west to east through the state.
Most famously, Lake Nona is home to Lake Nona Medical City, the largest medical complex in the country. Additionally, the United State Tennis Association National Campus is located here. The Lake Nona Medical City is an incredibly esteemed medical facility and research centre. The University of Central Florida's College of Medicine and Health Science Campus is also part of this growing Medical City. Additionally, the Nemours Children's Hospital, University of Florida Academic and Research Center, Sanford-Burnham Medical Research Institute, and Valencia College at Lake Nona can be found here. Furthermore, the Orlando Veterans Administration Medical Center was established at Lake Nona Medical City in 2015.
The United States Tennis Association National Campus relocated from New York to Lake Nona, Orlando. It is an athletic pillar of the community promoting players to become stronger, happier and healthier. Every year, it hosts the US Open at the USTA Billie Jean King National Tennis Center as well as leagues and tournaments for hobby players, club players and professionals.
Where are Lake Nona's Laureate Park Homes for Sale?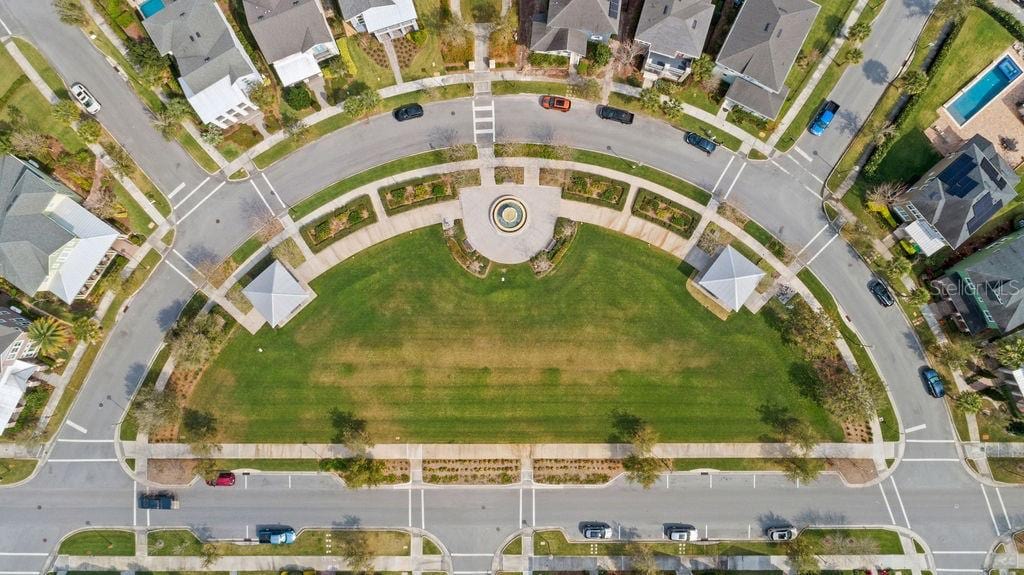 Lake Nona is a smart community designed for the needs of tomorrow. It is a high-tech region just inside Orlando's city limits. Laureate Park homes for sale are growing in popularity and as Lake Nona has a stellar reputation as one of central Florida's best places to live.
Moreover, Laureate Park Lake Nona Orlando Fl is incredibly family-friendly and offers countless activities, events and amenities for people of all ages. This well-connected city is only 15 miles southeast of Orlando International and is only 50 miles inland from the Atlantic Ocean. This is a hotspot for families looking for convenience, access and travel ease. The state 417 freeway runs right through Lake Nona and connects the community to the rest of Florida. Additionally, residents love how fast commuting into Orlando can be. The airport is also just a short, twenty minute drive from Laureate Park homes for sale allowing residents to travel domestically and internationally, and welcome guests from all over the world.
Where are Laureate Park and Laureate Park Homes for Sale?
Laureate Park sits on the northern crest of the Lake Nona area in Orange County. It is marked by its mile of nature and hiking trails, playgrounds, waterparks, and playgrounds. Additionally, it features community gardens, a fitness center, a state-of-the-art aquatic centre and an event venue. Furthermore, Laureate Park is revered for its location as it is the closest community to the Medical City hospitals. Residents, visitors and hospital workers can simply walk to the hospitals, it's so close.
Laureate Park homes for sale are also near the best restaurant in Lake Nona called Canvas Restaurant and Market. This specialty deli specializes in American bistro and modern fusion style food. Its extensive menu includes gourmet salads and sandwiches, fresh seafood appetisers, delicious lunch and brunch options as well as decadent, classic desserts. The restaurant is a community favourite not only for its food, but for its pleasant atmosphere.
Therefore, Laureate Park is truly the heartbeat of Lake Nona. Its proximity to the Lake Nona Medical City, the USTA and its myriad of amenities, activities and community offerings makes it an appealing place to buy a home.
Why Choose the Laureate Park Community Orlando to Buy a Real Estate?
Laureate Park Lake Nona real estate simply offers great living and a peaceful, family-centric lifestyle in the heart of Lake Nona, Florida. There are so many reason to choose Laureate Park homes for sale for your family home, your home away from home or a property investment.
This incredible, little community has the perfect location, fantastic schools and educational institutions, and amenities. It is also a safe town with lots to do and enjoy. Read on to find out exactly why Laureate Park is the neighbourhood for you. Call the Authentic Real Estate Team to schedule an appointment. We are always here to support you and provide consultation about Laureate Park Authentic Real Estate Team.
Laureate Park Homes for Sale have a Prime Location
Among some of the best reasons to choose Laureate Park houses for sale are their location. This community is in very close proximity to the major Orlando theme parks, the main highways, and the Orlando International Airport. Getting from A to B is easy from Laureate Park. Accordingly, Laureate Park is well connected to the world. Bike, drive or fly to your destination and welcome your guests from around the country.
Not to mention, Laureate Park is the only community in Lake Nona that is touching both The Lake Nona Medical City and the United State Tennis Association campus. Therefore, as a Laureate Park homeowner, you have access to some of the best medical care in the country, right in your backyard. Additionally, play one of the country's favourite sports in one of the best athletic facilities in Florida. For these reasons, Laureate Park is still expanding as the population grows.
The Residents of Laureate Park Orlando Fl
Homes for sale Laureate Park Lake Nona are especially appealing to medical professionals who work at the Lake Nona Medical City. For them, a commute from their home to work is usually just a short walk or bike ride. The Lake Nona Medical City is one of the major employers in the region. It employs over 20,000 thousand workers in Lake Nona and Orange County.
Additionally, researchers, professionals and academics also prefer Laureate Park for its convenient location. It's less than a two-minute drive from Laureate Park homes for sale to the University of Central Florida's hospital and medical research centre.
Furthermore, internationals and transplants often choose Laureate Park for its convenient living options. They tend to choose Laureate Park rentals, Laureate Park townhomes for sale or homes for rent in Laureate Park Lake Nona. This is a huge perk for couples or young families who can rent a comfortable property while searching for their dream home in central Florida and beyond.
What's more is that athletes and especially tennis enthusiasts love Laureate Park for its proximity to the United States Tennis Association. The USTA National Campus is just a five minute drive from Laureate Park homes for sale. In 2019, the USTA A-team relocated from New York to Lake Nona. It built 103 indoor and outdoor tennis courts at its new campus for the community to use and enjoy. This tennis heaven is a great addition to the Lake Nona community and provides lessons, coaching and local tournaments for beginners and advanced players.
Laureate Park Homes for Sale are Near Great Schools
Another reason why home buyers, and especially parents, choose Laureate Park is that it is in the Lake Nona School District. Lake Nona School district has extremely strong curriculums and dedicated teachers. Schools here rank highly in parent satisfaction ratings year after year. Property owners can send their children to some of the best public and private schools in the state.
Lake Nona High School is a grade "A" public school rated by the Florida Department of Education. Its test scores, student to teacher ratio, teacher quality and the diversity of its students sets it apart in every way. Additionally, students in Lake Nona score an 8/10 in "college readiness" scales and scores highly on the ACT Furthermore, 77% of students in this school district pursue college or a professional, vocational program. Teachers here have years of experience and gender equality in education in Lake Nona is very high.
There are Family-Oriented Amenities Near Laureate Park Homes for Sale
The Laureate Park dog park is the perfect place for Rover, Bingo, Spotty and other four-legged family members to play and socialise.
Additionally, Laureate Park and Lake Nona's other communities are perfect for raising families. For this reason, many parents and soon-to-be parents choose to live here or invest in Laureate Park homes for sale. This area is incredibly safe and offers plenty of activities for people of all ages. Children and teens can run around, visit each other, play in the park and splash in the community pools. Parents can get to work quickly, exercise outdoors, and go out on the weekends for romantic date nights.
Laureate Park is a Safe Place to Raise a Family or Retire
Laureate Park is a very safe neighborhood and is a great place to enjoy a high quality of life and a strong sense of community. For these reasons, Lake Nona and Laureate Park are very niche, quaint communities. For its security and family-centricity, it is growing in popularity.
Its size also adds to its safety. The total population of Laureate Park is only 13,000 with median age of 35. In addition, this neighborhood is mainly white-collar with a high number of young or growing families. Nearly the entire population of Laureate Park and Lake Nona lives well-above the poverty line with the average household income being close to six-figures.
Though Laureate Park is not a gated community, residents here report feeling safe and secure and invest their time and effort into keeping their area protected. This distinguishes it from some of the other communities in the Lake Nona area.
There are Plenty of Things to Do In and Around Laureate Park
Another reason why Laureate Park is such a popular neighborhood is that it is in the middle of all of the Lake Nona action. Additionally, it is well connected to Orlando and all of the activities and attractions that the metropol has to offer.
Lake Nona is a nature-lovers dream area. It is well connected to Florida's national parks and there are approximately 50 miles of walking, hiking and biking trails running through the community. The Isle of Pine Preserve are all natural havens for horseback riding, hiking, and wildlife viewing. Furthermore, there are numerous parks and playgrounds spread throughout the community. McCoy Community Park offers a nice jungle gym and plenty of play area for kids to run around. Additionally, the Central Florida Veterans Memorial Park in Laureate Park is a peaceful place to have a stroll and honour Florida's fallen heroes.
Plus, Laureate Park Lake Nona homes are perfect for golf enthursiasts. Florida is, of course, known for its hundreds of golf courses and golf ranges. It is truly the golf state as the sport is enjoyed by hobbyists and its 3.5 million retirees. Central Florida and the Lake Nona regions especially offer stunning and challenging eighteen-hole golf courses. The most famous of these is the Lake Nona Golf and Country Club. The eighteen-hole championship golf course here was designed by Tom Fazio. Golfers who get to experience this luxurious course lush about its incredible atmosphere, well-manicured greens, clubhouse, restaurant, and helpful staff.
Laureate Park has an Intellectual Community Influence
Laureate Park residents not only value the safety and convenience of their community. They also appreciate the academic stimulation that the community provides. Over 70% of the population is college educated and over 80% work in a professional context or industry. The entire community, therefore, benefits from this highly-educated population.
Community events tends to be intellectually, artistically, or academically stimulating. Many residents are medical professionals, professors or educators. This makes sense as the main industries that support the Lake Nona economy are medicine, technology and retail. Additionally, many independent business people choose Lake Nona as the perfect spot to open their store fronts.
In the last decade, Lake Nona and Laureate Park's population have almost doubled bringing in new professionals. Employment opportunities also increased, contributing to an even stronger economy and intellectual influence in this region.
Laureate Park New Homes for Sale
There are many new homes for sale in Laureate Park. Additionally, Laureate Park is serviced by a number of builders, contractors and development companies. These include notable developers and real estate companies such as Ashton Woods and Minto homes Laureate Park. Because of this diversity of home providers, each neighbourhood differs in style, size and design. Therefore, there is a home for every buyer in Laureate Park.
Laureate Park is growing in popularity. Consequently, developers are hard at work to offer more and more new, modern homes for the growing population. New homes here vary in their look and feel. Moreover, there are new townhomes and condos for sale in Laureate Park that are perfect for young families looking to buy their first property.
New Lake Nona home range from 2 to seven bedrooms and 2 to five bathrooms. Some properties are contemporary and artistic in design, while other feature more subdued, modern architecture. Others still are colourful, cozy and fun. Whatever you're looking for in a new home, Laureate Park is sure to have it.
See Lake Nona New Homes For Sale
Luxury Laureate Park Homes for Sale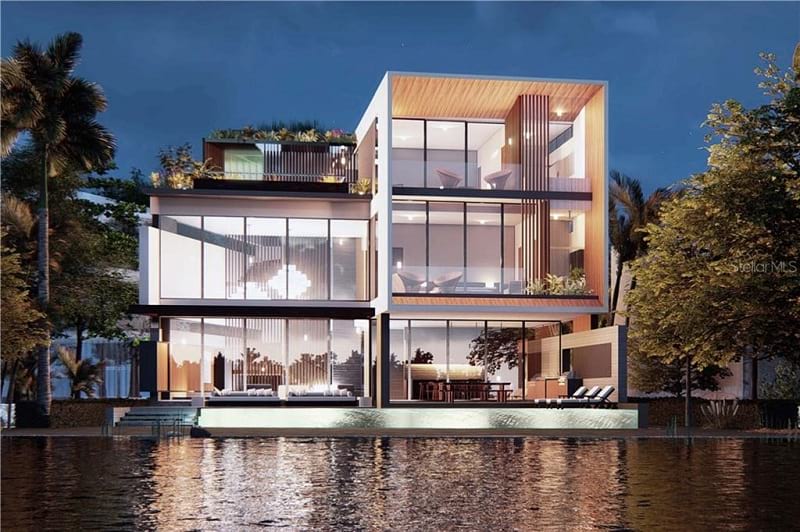 For those looking to enjoy the more decadent side of Florida living, there are many luxury homes for sale in Laureate Park. Mansions and Laureate Park estates offer more space and more rooms. Homes in this scale of extravagance range from $1 million and up. In luxury Laureate Park homes for sale, you'll find five bedrooms and five baths or more.
Luxury properties here offer plenty of room for a comfortable office space, a game room for the kids, and multiple guests rooms for visiting relatives. Additionally, some offer their own private tennis court, pool, and large lawn space. Most of the luxury homes afford a more contemporary style of architecture with massive windows and a panorama view. Classic mansions offer more traditional architecture such as stone pillars, cobblestone driveways and arched doorways.
Furthermore, many of these envy homes Lake Nona sit directly on the north shore of the lake. If its high-class living that you're looking for, nothing could be better than a spacious, lakeside home with views of the crystal water and rolling greens. Contact the Authentic Real Estate Team today to arrange a tour of one of these beautiful manor homes.
See In Lake Nona Luxury Homes For Sale
Laureate Park Homes for Sale with an In-Ground Pool
Another great perk to buying Laureate Park homes for sale is that they often come with an in-ground pool. The benefits of having a pool, especially in Florida are many. Summers in the Lake Nona area and in central Florida in general can be hot and humid. Having your own pool and spa or jacuzzi can provide relief from the heat.
Furthermore, as a home-owner you reap the benefits of investing in a pool property. Pools offer not only a great low-impact exercise option, they are also proven to boost the value of a home by at least 6%. Many buyers like pool as they add visual appeal to empty backyard or garden spaces. They can truly act as works of art, complimenting plants and flora in a backyard space.
Not to mention, having a pool home provides another opportunity for hosting events, parties and BBQs. Families and friends are sure to flock to your place with the allure of an inviting swimming pool.
Therefore, when hunting for a home, consider a Laureate pool home. It is sure to bring numerous benefits such as easy access to your own, private exercise facility, cooler, Florida summers and fun get-togethers at your place. Plus, when you sell the home in the future, you're sure to reap a heftier profit with an in-ground pool.
See In Lake Nona Homes For Sale With Pool
Homes For Sale in Lake Nona And Another Communities
Laureate Park homes for sale are definitely indisputable Orlando gems. It has it all—safety, community, great schools, luxury, events and fantastic amenities for all. However, the entire Lake Nona region is quite similar and many other communities offer the same perks. Among these other wonderful communities are Lake Nona Golf and Country Club, Storey Park, Randall Park, and Eagle Creek. If you're interested in exploring the Lake Nona area for your next property investment or for your first home purchase, simply get in touch with the Authentic Real Estate Team. We are here to support you in your real estate search in Lake Nona and beyond.
See All Homes For Sale in Lake Nona!
Lake Nona Golf Country Club
Lake Nona Golf and Country Club is the most luxurious, exclusive and lavish community in the region. It is known for its decadent, lake-side mansions and the lake access it provides its residents. Moreover, this chic and sophisticated section of Lake Nona is famous for its golf course.
This beautiful and massive estate collection is centered around the northern crest of Lake Nona and is anchored by its golf course and country club. Not surprisingly, this gated community attracts golfers seeking luxury and retreat from all of the country.
Properties here have eight bedrooms and are always designed by in-demand architects and developers. Homes here are perfect for entertaining large parties and hosting big events. Lake Nona Golf and Country Club is especially secluded by its lake access and its 24-hour manned security station. Homes here are usually listed at over $1 million, but for the luxury and lifestyle that they afford, it is more than worth it. Residents enjoy benefits such as a high degree of privacy, lavish homes and access to one of the best golf facilities in the state.
See All Homes For Sale Lake Nona Golf And Country Club
Storey Park
Storey Park at Lake Nona is built with five values in mind—nature, health, story, community and home. The main community development was planned and constructed by Lennar Homes. Their collections are noted for beautiful floorpans and state-of-the-art innovation and technology. In fact, many of the homes here are solar powered and run on green energy.
Furthermore, Storey Park is popular among commuters and frequent travellers as it is only a fifteen minute drive from the Orlando International Airport. Additionally, it is in one of the best school districts in the state, plenty of parks, a top-notch clubhouse for residents, a greenbelt, and a dedicated picnic area. It's also well-connected to Orlando as residents only have to hop on the 417 for a short drive.
See All Homes For Sale In Storey Park Lake Nona
Randal Park
If you're looking for a homey neighborhood with high family-centric and safety as well as some of the best shopping and dining in Lake Nona, look no further than Randal Park. This amazing sub-community in Lake Nona is comparable to Storey Park for the serene and calm atmosphere that it offers its residents. Its population mainly consists of family, retirees, business people, and some students.
What's more is this stellar community is known for its eco-friendly living and green urban designs. This community ranks highly in Lake Nona for its stylish living integrated with the surrounding nature and lush Florida greenery.
Furthermore, Randal Park's location is simply unbeatable. This quaint community is just a ten minute drive to the most prominent, popular and diverse Lake Nona shopping available. Additionally, Randal Park offers some of the best connections to nature in the entire Orlando region. The entire neighborhood is surrounded by small lakes and bodies of water perfect for fishing, boating, kayaking and swimming and it has a 300 acres of nature preserve and green space. For these reasons, this beloved sub-community reaps the benefits of an easy metropolitan connection and a down-home, peaceful, community feeling.
Furthermore, Randal Park homes for sale are the perfect mix of stylish, modern architecture and smart design for family living.
See In Randall Park Homes For Sale
Eagle Creek
Eagle Creek homes benefit from the prestigious reputation of the Eagle Creek Golf and Country Club. This country club community offers plenty of amenities and a 4.5 star golf course as voted by Golfer's Digest. A family recreation and fitness centre is the centre-piece of this community. There's tons to do for health and fitness fanatics with multiple tennis courts and basketball courts spread out throughout the community. Additionally, Eagle Creek playground and ball field is a hit among this neighborhood's children.
Of course, Eagle Creek is located conveniently in Lake Nona. It's only a two minute drive from Eagle Creek to the Lake Nona Medical City and the new, state-of-the-art Lake Nona Town Center. The United States Tennis Association's National Campus is only a five minute drive away. Orlando International Airport is just a fifteen minute drive from this beautiful neighborhood and Walt Disney World is just 25 minutes down the highway.
See In Eagle Creek Homes For Sale
Laureate Park Houses for Sale: FAQ
Potential buyers often have the same questions about purchasing property in Laureate Park. For your convenience, we've collected these common questions and answered them in detail. We are here to help consult as aspiring home owners, no matter their budget, nationality or family size.
Where is Laureate Park in Orlando?
Laureate Park in Lake Nona is located conveniently in the southeastern region of Orlando. It is one of several sub-communities in Lake Nona. This incredible, family-oriented community is 300 of master-planned community space and home developments. It is within Orange County and is technically within the city limits of Orlando although it maintains a more suburban feel and atmosphere.
Is Laureate Park Fl a Good Place to Live?
Laureate Park Fl is a fantastic community to live in. Residents report enjoying a high quality of life, safety and a strong sense of unity. Not only is Laureate Park in Lake Nona beautiful and scenic, it also offers plenty of amenities and activities for parents, children, retirees and visitors.
Is Laureate Park Safe?
Laureate Park Orlando Fl is one of the safest communities in Lake Nona. The Orlando police force patrols the area and there is an an active neighbourhood watch program in force. Additionally, the Lake Nona Community Police Office is focused on the health and safety of its residents, visitors, and businesses. Laureate Park residents appreciate raising their families in a safe community.
What are the Best Things to do Near Laureate Park?
Play Tennis at the USTA National Campus
The USTA is the largest sport facility in Lake Nona with over 100 tennis courts. Residents can enjoy playing tennis day or night, in any weather conditions. If it's a scorching hot, humid Florida summer day, community members can play indoors in air-conditioned courts. If it's raining, hailing or snowing, covered and indoor courts provide security and warmth from inclement weather.
The USTA brings tennis and luxury living together at this incredible campus.
Visit the Orlando Watersports Complex
The Orlando Watersport Complex is a beloved community recreation centre for adults and children alike. Here, you can enjoy every water sport imaginable. Waterski, jetski, wakeboard, kayak and swim around Lake Nona. Kids love splashing and playing as they climb through the inflatable water course.
Walk, Run, and Bike
The Lake Nona community offers over 50 miles of walking running and biking trails for nature and exercise enthusiasts. People enjoy rollerblading, mountain biking, hiking and cross country running in central Florida's lush and beautiful ecosystem. Additionally, there is a green belt that runs directly through the Laureate Park neighbourhood. Kids congregate here, fly kites, and play ball games.
Eat at Canvas Restaurant
Canvas Restaurant is the most famous and cherished restaurant in Lake Nona. Laureate Park is home to this favourite local eatery. Many families choose to walk, run or bike from their homes to Canvas Restaurant on a relaxing Sunday evening.
Canvas Restaurant's location is absolutely unbeatable. This American bistro and deli is just a five minute walk from Laureate Park's amenities centre and outdoor waterpark. Just between Canvas Restaurant and the Laureate Park amenities centre is a huge lawn and amphitheater. Laureate Park residents have access to live events, exciting shows and concerts at this outdoor auditorium. Locals get their shopping done in the town centre on a Saturday and then walk to Canvas for a nice family lunch or dinner.
Golf at Lake Nona Golf and Country Club, Eagle Creek or The Drive Shack
It's no mystery that Florida is a major, American golf state. The Orlando area especially is great for golf enthusiasts. Throughout the state, the Lake Nona Golf and Country Club is heralded as one of the best eighteen-hole golf courses that Florida has to offer.
Amazingly, Lake Nona is home to not one but two designer golf courses. Eagle Creek Golf Course is another beautiful golf haven. This stunning, public golf course is the perfect place to enjoy a round on a Sunday. Simply book your tee time online or arrange corporate and group golf events.
Laureate Park also offers a unique golf experience called the Drive Shack. Drive Shack is a special, entertainment destination for virtual golfing. Practice your swing in a virtual environment or enjoy the arcade, restaurant and bar. Couples and friends love coming here on a Friday and Saturday night for some fun.
Laureate Park – The Place to Be
In conclusion, families, retirees, children, students, golf-enthusiasts, nature-lovers and tennis players love living in Laureate Park. This Lake Nona sub-community has so much to offer and is perfectly located. Since Laureate Creek conveniently located near the Orlando Airport, all of Orlando's theme parks and attractions, as well as central Florida's national parks and lakes, it is growing in popularity. Its suburban, low-key atmosphere and its collection of new and luxurious homes make it the perfect place to invest in a home. Its outstanding amenities, assortment of restaurants, natural surroundings and activities for the whole community make it a great place to call home. Get in touch with your Authentic Real Estate Team today! We'll help you find your dream home in Laureate Park.
Looking for Laureate Park Homes for Sale? Call the Authentic Real Estate Team!
Looking for Laureate Park Homes for Sale? Contact the Authentic Real Estate Team in Lake Nona!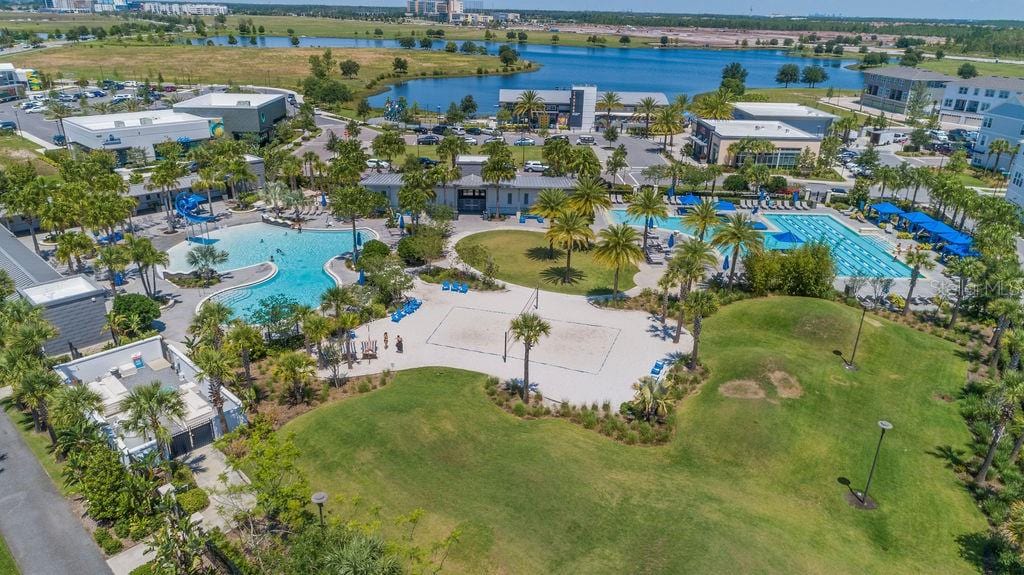 If you're on the hunt for that perfect piece or real estate or a lovely vacation property, look no further. The Authentic Real Estate Team portfolio is the most extensive you will find for Laureate Park and the Lake Nona area. We promise the best customer service, the highest quality properties, and our absolute commitment and dedication to your home search.
Our family-run real estate business has been operating for nearly seven years. Over that time, we've built relationships with the greatest home maintenance and management vendors in Orlando. For this reason, we are able to offer the most comprehensive real estate services and are here to provide the most complete home search assistance.
Your Satisfaction is Our Guarantee
When you work with the Authentic Orlando, you are getting the most expert and professional advice on central Florida real estate. We specialise in residential and vacation homes, rental properties, and rental property booking management. Additionally, we are able to provide assistance to out-of-state and international buyers as well.
Our plentiful sales experience and real estate management will help you in finding your optimal Laureate Park property. Our team provides only the best support. We help our clients purchase, manage, and savour Laureate Park community Lake Nona properties.
One of the great services that we provide sets us apart from other real estate companies. We offer after-sale booking agent assistance for all of our clients. Orlando Vacation Rent, our Authentic Real Estate Team subsidiary, helps property owners and vacation home owners to find suitable renters. We make sure to get your rental calendars up to their maximum capacity. Therefore, The Authentic Real Estate Team and Orlando Vacation Rent together offer all the services that you need.