36 properties found
Page 1 of 3
Want to retire or live seasonally in Orlando? With 233 days of sun a year, an average annual temperature of 72 degrees, and winters that rarely fall below 50, Orlando is a great place to be if you're a senior. Orlando's infrastructure reflects its large senior population. In Orlando, Florida, you'll find tons of options for senior living, such as 55+ communities and apartments, retirement communities, and senior housing, not to mention all the fun and relaxing things Orlando, FL has to do. With a strong performing arts scene, scores of art, history, and science museums, thousands of great restaurants and shops, and public parks aplenty, you'll never be without things to do in Orlando. And with favorable weather year round, you'll never be without a time to do them. So, if you're ready to spend your golden years in a magical location…
Why Live in a 55+ Retirement Community in Orlando FL?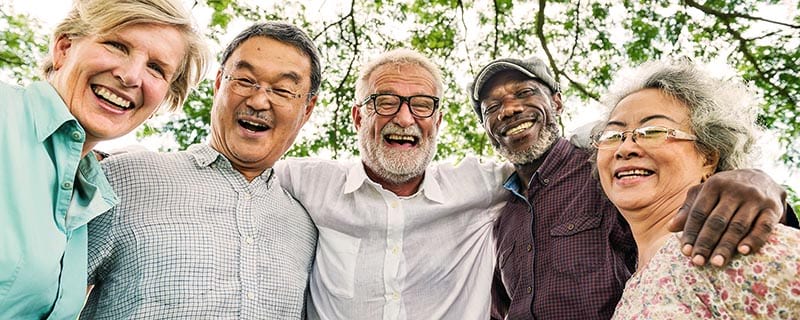 Whether you're looking for 55+ communities and apartments, senior housing, or retirement communities, Orlando, FL has no shortage of senior living.
And Authentic Real Estate Team is the Orlando, FL realtor to help you get a great deal.
Here are 5 reasons why you should live in a retirement community in Orlando.
Reason 1. Lovely Weather
Long before Disney made Orlando a top tourist destinations in the United States, seniors were coming here for lovely weather.
Because it's a strange fact of life, but the older we get, the colder we get.
So it's perhaps a little less strange that, when seniors look for places to winter or retire, the Sunshine State is high on their lists of options.
Indeed, in Orlando, Florida, in addition to great 55+ communities and apartments, retirement communities, and senior housing, the over-55+ set will find great grist for small talk with summer highs pushing 100, winter lows rarely breaking 50, and plenty of that famous Orlando, FL sunshine.
Reason 2. Performing Arts
Attending stage plays is a popular pastime for seniors, and Orlando is about as supportive of this artform as any city gets.
From our retirement communities in Orlando, Florida, you'll have access to great play venues, from small musical theaters like the Winter Park Playhouse, to huge venues like Dr. Phillips Performing Arts Center, and everything in between.
There's even an annual play festival, the Orlando International Fringe Theater Festival, one of the longest-running, most popular, and most respected fringe festivals in the country.
And best of all, many of our Orlando, FL 55+ communities offer free shuttle service to some of these playhouses and events.
Reason 3. Public Parks Aplenty
Orlando, Florida doesn't just benefit from great weather; it makes the most of it.
With over 148 public parks, you'll find no shortage of places to get out and enjoy the sunshine.
Have a picnic, walk the lake, or simply sit on a bench and take in the views.
Our Orlando 55+ and senior apartments and housing communities boast convenience to a wealth of public parks, letting you make the most of Florida's famous weather.
Reason 4. Incredible Cuisine
While Orlando is probably best-known as the theme park capital of the world, it's quickly cooking up a reputation as one of the leading culinary destinations on earth.
In fact, Wallethub recently named Orlando the 11th-best foodie city in the country.
Thus, with our selection of retirement and 55+ communities in Orlando, FL, you'll never be more than a short drive away from incredible flavors.
Whether it's comfort food at your favorite chain restaurant, or the endless spectrum of flavor profiles from around the world, Orlando has cuisine to tickle every taste bud.
In short, from one of our 55+ communities in Orlando, FL, you can have a different culinary adventure every night of the week.
5. Safety for You and Your Assets
If you're looking for a safe place for you and your assets, our senior apartment and housing communities in Orlando are as safe as it gets.
Enjoy the added peace of mind of gated entrances, 24-hour security, and closed-circuit monitoring systems.
Moreover, as home to the Advent Health network of healthcare facilities, you're never more than a couple minutes from the nearest hospital, saving you precious time in the event of an emergency.
Meet the Best 55+ Community Homes for Sale Near Orlando FL

Looking to retire near a particular point of interest?
Then explore our selection of 55+ community homes for sale near these great Orlando, FL landmarks.
Senior Living Near Orlando
Want to retire near, but not necessarily in, Orlando? Let Authentic Real Estate Team help you find the best senior living in Orlando-adjacent neighborhoods like Lake Nona, College Park, SODO, and more!
See All Homes For Sale Near Orlando FL
Senior Living Near Disney
Who said Disney was just for kids? With our selection of 55+ communities near Disney World, you'll remember what it was like to believe in magic.
See All Houses For Sale Near Disney World
Senior Living Near UCF
Likewise, the UCF area isn't just for college kids. In fact, you'll find many great retirement and assisted living communities located near the university.
See All Homes For Sale Near UCF In Orlando
Senior Living Near Universal
Our selection of Universal Studios-area senior apartments and houses boast convenience to Downtown Orlando, International Drive, and a wealth of great restaurants.
See All Homes For Sale Near Universal Orlando
Senior Living Near Airport
Like to travel? Then our 55+ communities near the airport are for you!
See All Homes For Sale Near Orlando International Airport
Senior Living Near International Drive
Located in the heart of the tourist district, International Drive is one of Orlando's most prime locations. It's also one of its best places to find senior housing.
See All Homes Or Condos For Sale Near International Drive Orlando
Senior Living Near SeaWorld
With a great central location, our SeaWorld-area senior real estate boasts quick access to all of Orlando's main points of interest.
See All Homes For Sale Near Seaworld Orlando
Talk With the Best Realtor for the Best Deals on Senior Living in Orlando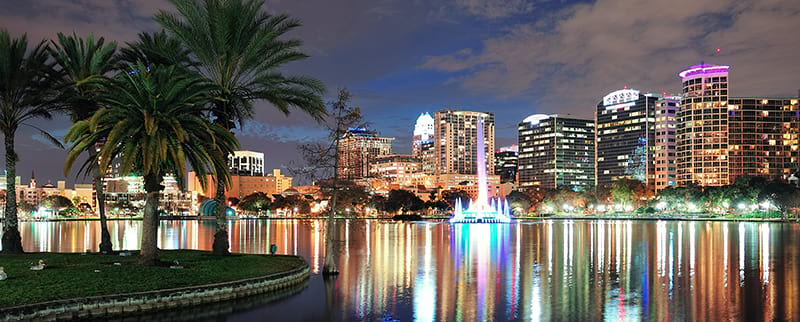 If you want to find the best deals on senior homes and apartments in Orlando, FL, Authentic Real Estate Team has your ticket to the best 55+ retirement communities.
As Orlando's premier realtor, we can help you buy the retirement home of your dreams for a price that will leave you pinching yourself.
So what are you waiting for?
Talk to one of our experienced realtors today to get this retirement thing underway already!
The Best Orlando Real Estate Agent
Sell Your Retirement 55+ Community Home in Orlando FL
On the other hand, if you're taking a break from retirement to work, or just want to explore other cities, you might want to sell your retirement community home in Orlando.
In this case, Authentic Real Estate Team is your go-to realtor once again.
We'll take you through the whole sale, helping you save time, money, and effort.
Sell My House Fast Orlando!
Property Management Services in Orlando FL
Own a second home in Orlando?
Seasonal living is a popular option for retirees.
But with the stress of remote ownership half the year, it can take a toll on your mental health.
Get the peace of mind you deserve with the best property management services in Orlando, from Authentic Real Estate Team.
We offer interior and exterior inspections, lawncare, cleaning, maintenance, and repairs.
We can even help you book the home while you're away for passive income that helps your retirement go farther.
Meet The Best Orlando Property Management Services!
Buy Your Home in Orlando
Whether you're looking for a second home, retirement home, or something else entirely, one Orlando realtor has all your needs covered.
When you buy with Authentic Real Estate Team, you get over a decade of experience, and a track record of over 200 happy clients, all coming together to serve you.
We'll be there at every turn of your purchase, from financing, till the key's in your hand.
The Best Houses For Sale In Orlando Florida!
Investment Property in Orlando FL 55+ Communities
Whether you want to rent out the home as a hybrid investment, or simply wait for appreciation to grow your home's value, our retirement communities in Orlando, Florida make ideal investment locations.
With prime locations near Disney World and other popular attractions, our senior apartments, townhomes, single-family homes and villas make popular short-term rentals for other seniors.
Moreover, as Orlando continues to grow at an astounding 1,500 new residents a week, so too grows the value of these luxury retirement homes.
The Best Orlando Investment Property Selection
Orlando Retirement Second Home for Sale
You don't have to move to Orlando permanently to have a great retirement.
In fact, splitting your time between two locations is becoming an ever-more popular way to spend one's golden years.
And Orlando, where winter temps average in the low 70's, is becoming an ever-more popular place to do it.
Never get snowed in again.
Instead, enjoy gorgeous winter weather, and all the fun things it permits, with a second home in Orlando.
The Best Of Second Home In Orlando For Sale
Get the Most Updated Orlando Real Estate Market Data and Statistics!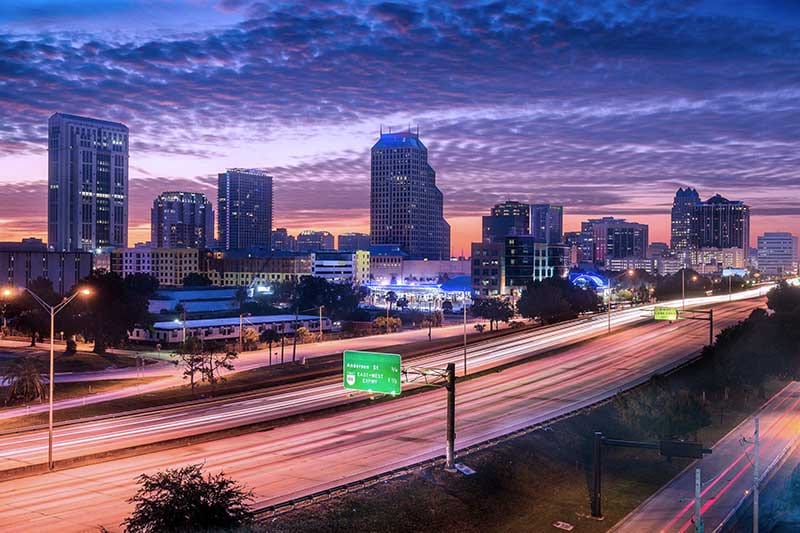 Buying a home entails certain risks.
Especially for retirees on social security of other forms of limited income.
However, you can mitigate risk, and save money, by paying attention to the market.
Real estate market data shows you where home values are today, and where they're expected to be in the future, as well as a slew of other important statistics, from average days on market to average mortgage rates.
Therefore, before you buy, check out the latest data and projections from the Orlando housing market.
See All Orlando Real Estate Market Statistics
Looking for 55+ Communities in Orlando FL? Count On the Best Florida Real Estate Team!
So, to review, if you're looking for a great place to retire, look no further than Orlando.
With a wealth of great retirement communities, as well as a wealth of great things to do, Orlando, Florida makes a magical place to spend your golden years.
And with Authentic Real Estate Team, you can ease into retirement with a smooth purchase process and a great deal.
Contact the best Authentic Team team today to make your retirement dreams a reality!