Homes for sale in
Solaire Apartments For Sale

1 to 2 Bed

1 to 2 Bath

857 - 1,261 SqFt
Available
homes
2,016 properties found
Page 1 of 168
Looking to add some excitement to your life? How about by living in the heart of one of the most exciting cities in America! Located in Downtown Orlando's financial district, Solaire at the Plaza apartments from Authentic Real Estate Team Group are the epitome of luxury downtown living. Great shopping, dining, and one of the most promising job markets in the country are all within walking distance from these luxury condos. But while all our condos for sale at Solaire at the Plaza are luxurious, you don't necessarily have to break the bank to live here. In fact, with prices ranging from $160,000 to over 1.5 million, buyers of all capacities can get in on the excitement of Downtown Orlando's premier condominium.
Get In Touch With Us Now to get in on the action!
Why Should You Buy a Condo or Apartment for Sale in Solaire at the Plaza?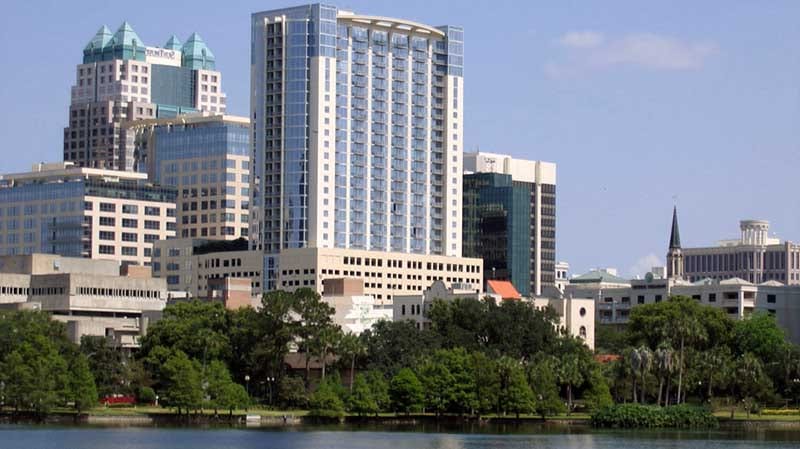 With condos and apartments for sale from the mid hundreds to well over a million dollars, Solaire at the Plaza has prices for every budget.
And with all the amazing benefits of living in Downtown Orlando, it has things to love for every lifestyle.
Here are just a few reasons why you should buy a condo in Solaire at the Plaza.
1. One of Orlando's Most Exclusive Locations
Orlando is a big city.
So much of the time, when people say they own a home in Orlando, they don't necessarily mean Orlando proper.
However, Solaire at the Plaza is no wannabe Orlando high rise; this place is in the heart of the action.
Located in the middle of Downtown Orlando's financial district, apartments for sale in Solaire put the world at your fingertips.
Whether you need a bite to eat, a new pair of shoes, groceries, or want to catch a movie, you'll find everything you need within walking distance of your Solaire condo.
2. Apartments for Sale at Solaire at the Plaza Give You Job Security
Orlando's job market is one of the most robust in the country.
From a burgeoning tech sector, to a world-renowned foodie scene, to cutting-edge medical research- and healthcare facilities, masters of all trades, and workers at all levels of experience, can find gainful employment in the City Beautiful.
3. Lovely Weather
Florida is known for lovely weather, and Orlando is no exception.
Here, 233 days of sunshine every year, and winter lows that rarely break 50, form the ideal conditions for year-round outdoor fun.
Spend less time cooped up in your condo, and more time exploring everything the City Beautiful has to offer.
Including vibrant public art, tons of great shops and restaurants, and a wealth of gorgeous outdoor spaces like Lake Eola Park, Lake Ivanhoe Park, and the Orlando Urban Trail.
4. Solaire Apartments for Sale Make Lucrative Long-Term Rental Opportunity
Looking for a fast and easy way to earn cash?
Look no further than Solaire at the Plaza!
Our inventory of condos and apartments for sale at Solaire make ideal long-term rentals.
Enjoy the peace of mind of a having one tenant (or family of tenants) for an extended period of time, and the high rates that come with an exclusive location and lots of local growth.
We'll even help you draw up the lease, find tenants, and manage the property!
5. Amazing Appreciation
Orlando is growing at breakneck speed.
In fact, in a recent survey of 30 fast-growing American cities, Orlando's growth rate landed it in the number-two spot.
From population to infrastructure, Orlando is booming, and market statistics agree that the boom is far from over.
Therefore, our condos for sale in Solaire at the Plaza are growing too – in value, that is!
Make an investment in Orlando's bright future at Solaire.
See All Orlando Real Estate Market Statistics
What Property Types You Can Find In Solaire At The Plaza Orlando?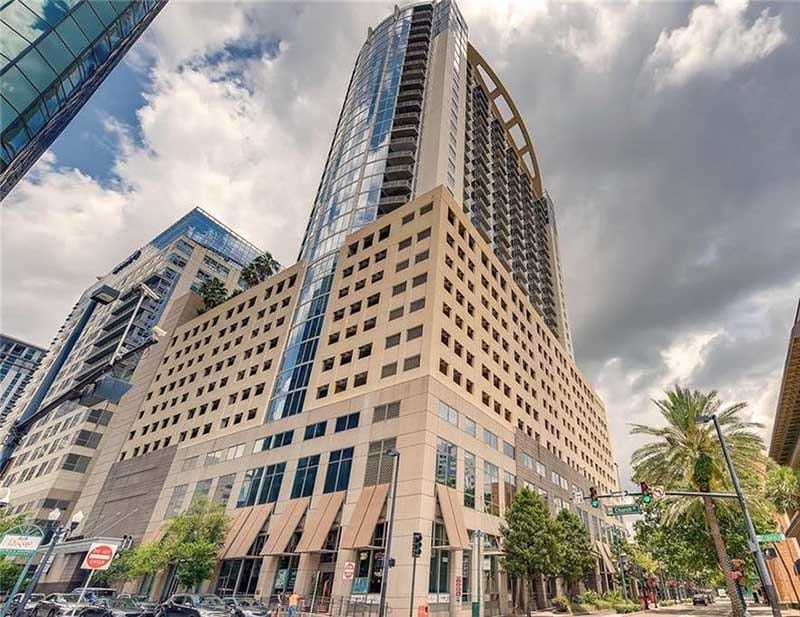 Solaire at the Plaza offers only one property type: condos.
However, with prices ranging from $150,000 to 1.5 million, there's plenty of variety to be found at Solaire.
Solaire Condos
All condo suites at Solaire at the Plaza boast high-quality builds and luxury finishes, but you'll find a range of floor plans of varying sizes, with an array of design elements, materials, and upgrades available.
See The Best Condos For Sale In Orlando
See All Property Types For Sale In Orlando!
Whether it's an exclusive downtown condo, an estate home in an idyllic setting, or something in between, Authentic Real Estate Team can help you find the the home you're looking for in Orlando.
Our diverse selection of properties features something for everyone, with homes of every size, shape, and price range.
We also offer homes with a variety of views, such as of lakes, preservation areas, the city skyline, and more.
Furthermore, as Orlando's most wide-reaching realtor, we can help you search by proximity to points of interest like Disney World, Universal Studios, Downtown Orlando, and the Orlando Airport.
Explore our full inventory of properties for yourself.
Or call Authentic Real Estate Team today to schedule a showing.

Orlando Vacation Homes For Sale
New Homes For Sale In Orlando
Houses For Sale In Orlando Florida With Pool
Luxury Homes For Sale In Orlando
Orlando Lakefront Homes For Sale
Single Family Homes For Sale In Orlando FL
Orlando Villas For Sale
Townhomes For Sale Orlando
Homes For Sale In Orlando With Guest House
Homes For Sale Near Orlando FL
Downtown Authentic Real Estate Team
Beach Houses For Sale In Orlando Florida
Orlando Golf Course Real Estate
Gated Communities In Orlando
55+ Communities In Orlando FL
Pet Friendly Condos For Sale In Orlando Florida
Homes For Sale In Florida With Boat Dock
Fully Furnished Homes For Sale In Orlando Florida
Conservation View Homes For Sale in Orlando FL
Communities With Fitness Center In Orlando FL
Communities With Tennis Court In Orlando FL
Open House Orlando!
Communities With Pool In Orlando
Homes In Orlando Florida With 1 Acre
Two Story Homes For Sale In Florida
One Story Homes For Sale In Orlando Florida
3 Car Garage Homes For Sale In Orlando
Properties For Sale in Other Communities In Orlando Florida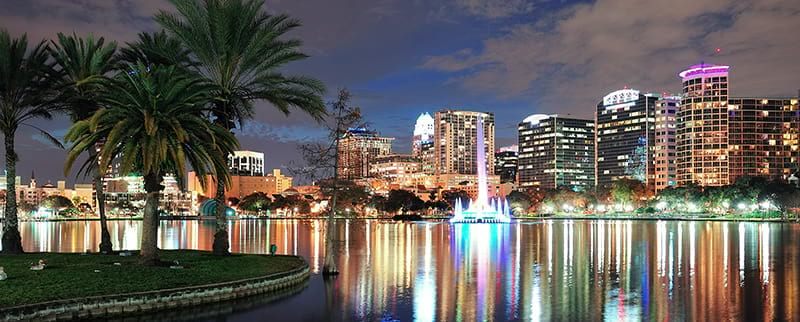 Orlando has a glut of great gated communities.
These developments boast quality homes by renowned builders, clubhouses stacked with luxury amenities, and gated entrances and HOA's to better protect your family and assets.
Explore more great Orlando communities by following the links below!

Royal Cypress Preserve Homes For Sale
Havencrest Authentic Real Estate Team
Paradiso Grande Authentic Real Estate Team
Vista Cay Orlando For Sale
Floridays Resort Orlando For Sale
Lake Buena Vista Resort Condos For Sale
Authentic Real Estate Team: Your Definitive Realtor For The Best Deals on Apartments for Sale in Solaire!
Buying a home on your own is no easy feat.
However, buying your home for the best deal possible is even harder.
No matter how well you know the local market, no matter how skilled you are at negotiating, going up against the seller's agent is a battle you're bound to lose.
Keep in mind, as their client's fiduciary, they're looking out for their best interest.
And they'll fight tooth and nail to get their client's asking price.
Let Authentic Real Estate Team experienced realtors fight tooth and nail for you.
We have the local market knowledge to help you make smart offers, and the skills to help you get the deal you deserve.
The Best Orlando Real Estate Agent
List Your Apartment for Sale In Solaire At The Plaza (Or Other Orlando Location)
Looking to list your condo in Solaire at the Plaza?
The list-and-leave method may work for some people, but to get the best offers, and close the best deal, for your home, takes a more proactive approach.
That's where Orlando Homes For Sale comes in.
We'll take you through every step of your sale, from prepping and pricing your home for the local market, to a professional photo shoot including aerial drone photography, to a targeted, multimedia advertising campaign utilizing everything from physical signage, to social media marketing, to email newsletters, flyers, private showings, open houses, and even live presentations.
And finally, we'll be there to help you close with confidence, with a great new owner in your home, and money in your pocket.
Sell My House Fast Orlando!
The Best Solaire At The Plaza Property Management Services
Want to earn steady passive income?
Setting up your Solaire at the Plaza condo as a long-term rental is a great way to do just that.
With a long-term rental investment, you get the peace of mind of one tenant (or family of tenants) who, because they live there full-time, do much of the upkeep for you.
And with specialized property management services by Authentic Real Estate Team, you can be sure you find the most trustworthy renters thanks to our highly selective screening process.
We'll help you draw up and adjust the lease according to the dictates of the local market.
And when things go awry, we'll be there with our network of industry specialists ready to right the ship of your investment.
Meet The Best Orlando Property Management Services!
Support To Invest In Solaire at the Plaza Apartments For Sale
Need a little assistance getting started in your investment career?
Authentic Real Estate Team is here for you.
Because you work hard for your money, and you invest it responsibly.
But it takes money to make money, and sometimes the funds just aren't there.
Therefore, we give investors the help they need to get started.
Whether you want to borrow from our in-house financing department, or from our network of trusted lenders, we're here to give you that initial push that helps your investment snowball.
The Best Of Orlando Property Investment
Buy Your Second Home In Solaire At The Plaza Orlando
With gorgeous weather and lots to do, Orlando is a great city to spend winter.
And Solaire at the Plaza is a great place to own a second home.
We can even help you set up your second home as a hybrid investment you can rent out while you're away.
The Best Of Second Home In Orlando For Sale
See The Best Of Orlando Real Estate

From downtown condos and townhomes, to suburban single-family homes, to sprawling estates and more, Authentic Real Estate Team has the best selection of real estate in Orlando.
Check out our full inventory to see why we're Orlando's premier source for luxury homes.
The Best Houses For Sale In Orlando Florida!
Discover Solaire Apartments for Sale, and Fall in Love With a Good Deal, With Authentic Real Estate Team!
In conclusion, if want to live in Orlando's most exclusive location, Solaire at the Plaza can't be beat.
And when it comes to great deals on luxury real estate, neither can Authentic Real Estate Team.